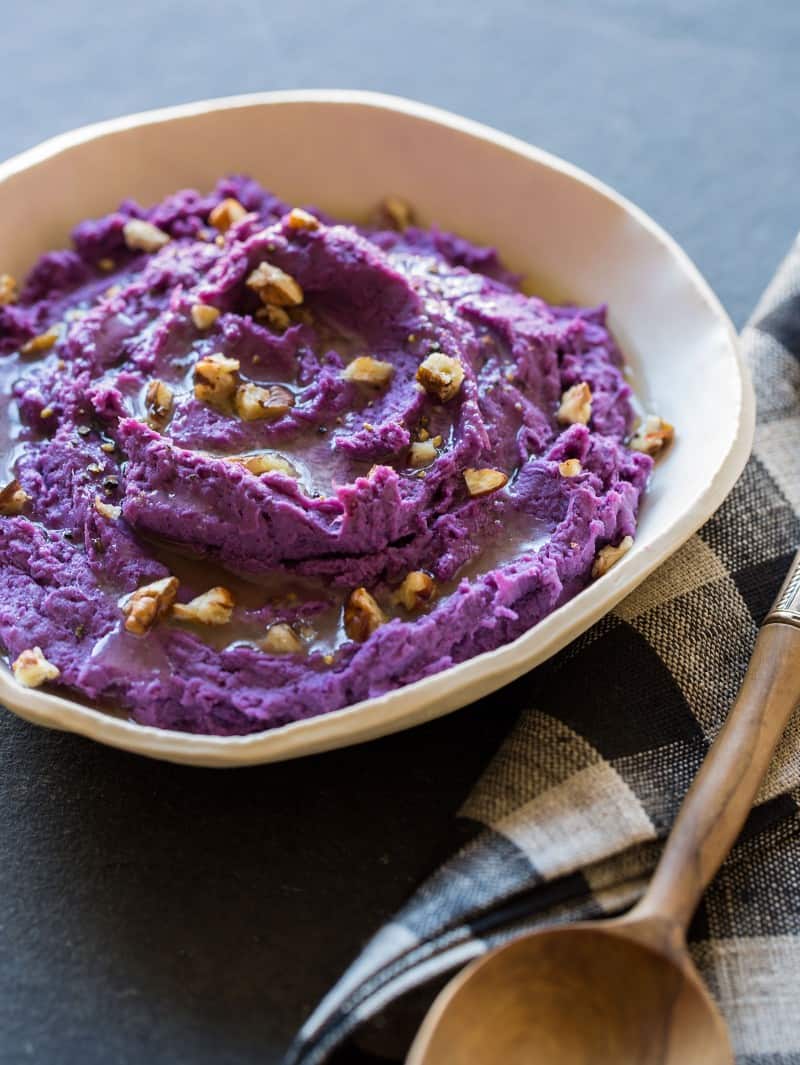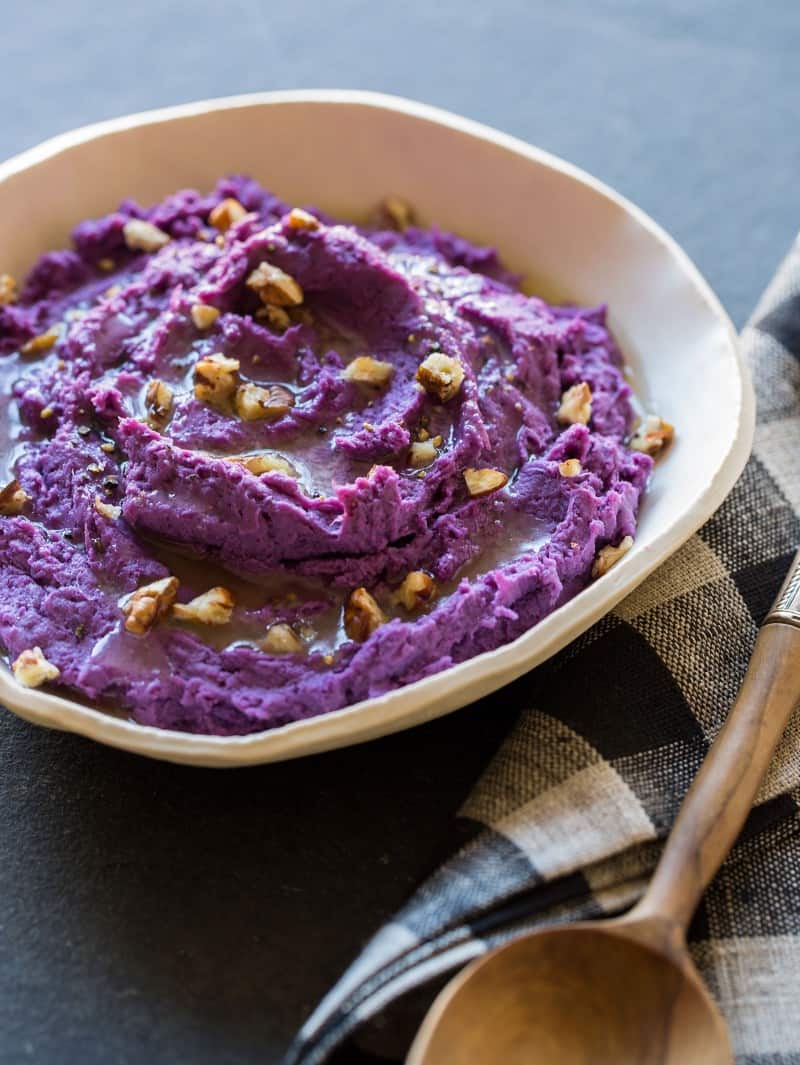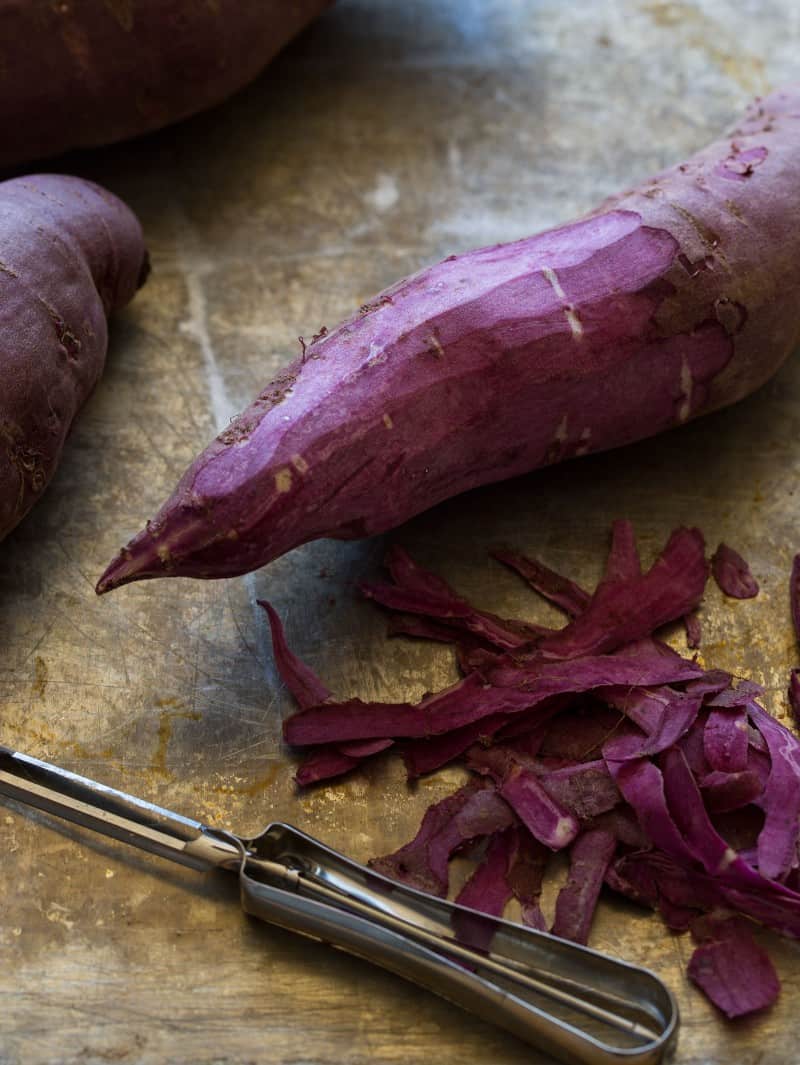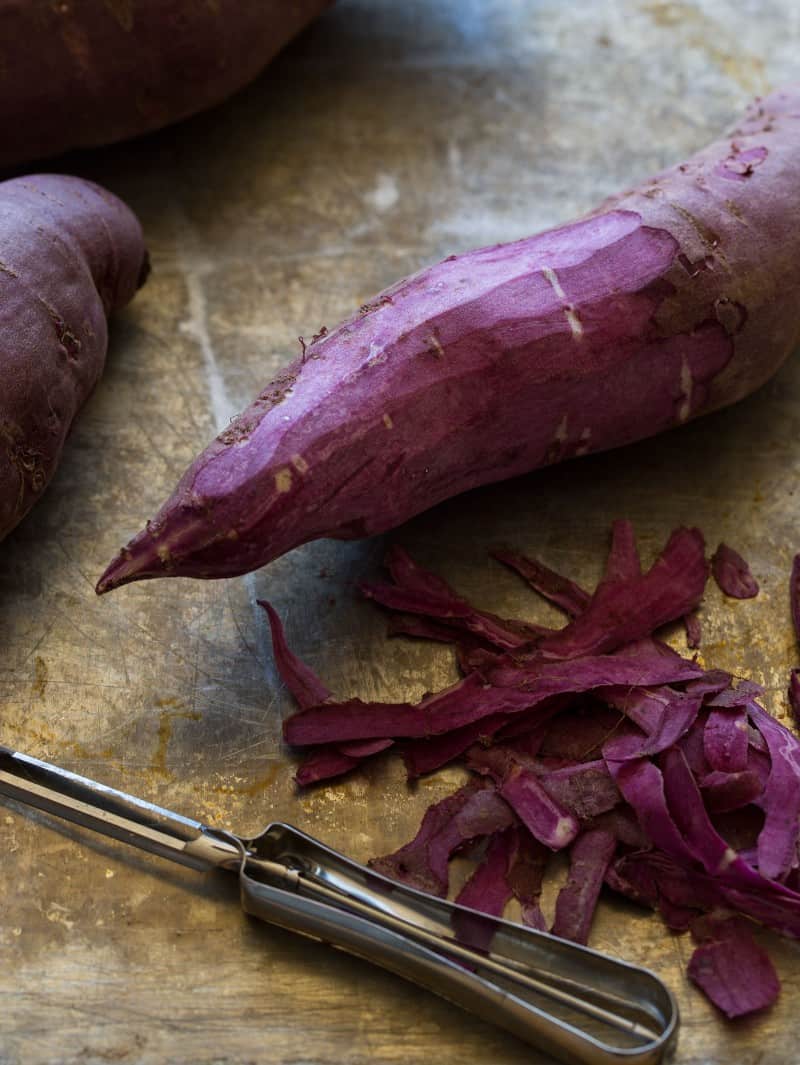 Hi Guys! Everyone seems to be jumping into the Thanksgiving spirit and we totally are as well. We're starting today with these crazy looking sweet potatoes. We have a really simple mashed sweet potato recipe for you today, using purple sweet potatoes, only because I found some at the market the other day and I love the intensity of the purple! If you can't find purple sweet potatoes or the color of them freak you out non-purple sweet potatoes work just fine. :) I'm not a huge candied yam person so to me this is the perfect, slightly sweet alternative. Not so in your face sugar which is how I like it.
As we all prepare for this upcoming time of reflection and thanks I think it's important to remember our loved ones back east, the devastation that has hit them and what we can do to do our part and help. Whether it's donating money, food, clothes, etc. every little bit counts. During this time, lets not forget about all our furry friends who also lost their homes, were separated from their families and have absolutely no idea what's going on. They desperately need our love and compassion during this difficult time. You can donate for both people and animals through a large number of different organizations both established and created for this specific cause. I hope everyone has a wonderful and safe week!
xx, Jenny
Other potato recipes you might like: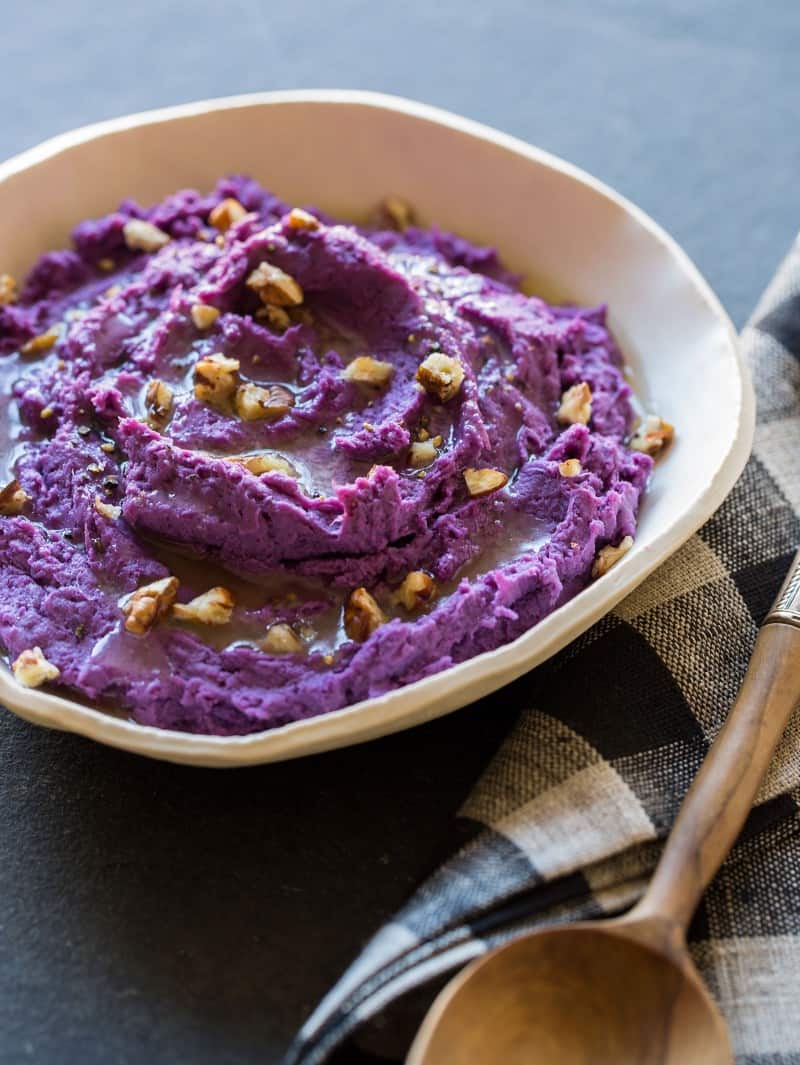 Hungry for more?
Subscribe to never miss a recipe.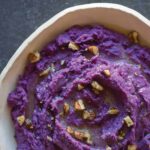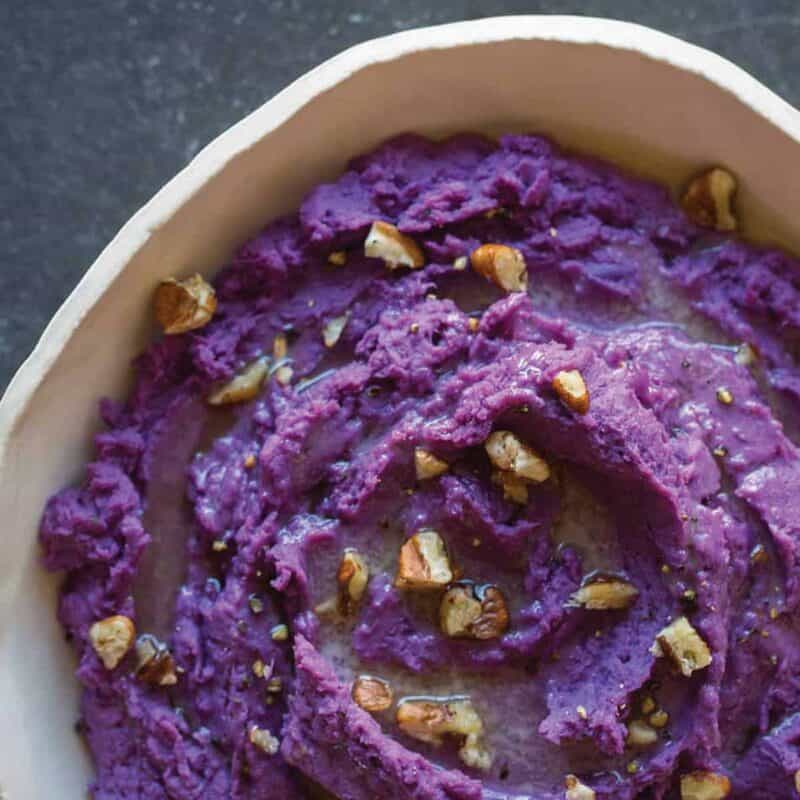 ---
Mashed Purple Sweet Potatoes
A recipe for Purple Sweet Potatoes, mashed. The purple sweet potatoes are so beautiful and vibrant. If you can't find them, you can use regular sweet potatoes. We smothered these mashed purple sweet potatoes with butter and a sprinkle of crushed nuts.
INGREDIENTS
2 to 3

large

purple sweet potatoes (about 2 lbs), peeled and chopped

⅓

cup

heavy cream, warmed

¼

cup

(½stick) unsalted butter, melted

2

tablespoons

maple syrup

¼

teaspoon

ground cinnamon

pinch

ground cardamom

salt to taste
garnish
⅓

tablespoons

toasted pecans, chopped
maple butter
¼

cup

unsalted butter, melted

2

tablespoons

maple syrup
INSTRUCTIONS
Place potatoes in a large pot and fill with water.

Place pot over high heat and bring to a boil. Boil potatoes until fork tender, 20 to 25 minutes.

Drain potatoes and place back into the pot. Add cream, butter and a pinch of salt and mash with a potato masher or with an electric hand mixer until desired consistency has been achieved. Stir in maple syrup, cinnamon and cardamom. Season with salt to taste.

For maple butter: Stir together butter and syrup until combined.

Scoop mashed sweet potatoes into a large bowl and drizzle with maple butter. Finish with a sprinkle of pecans and serve.