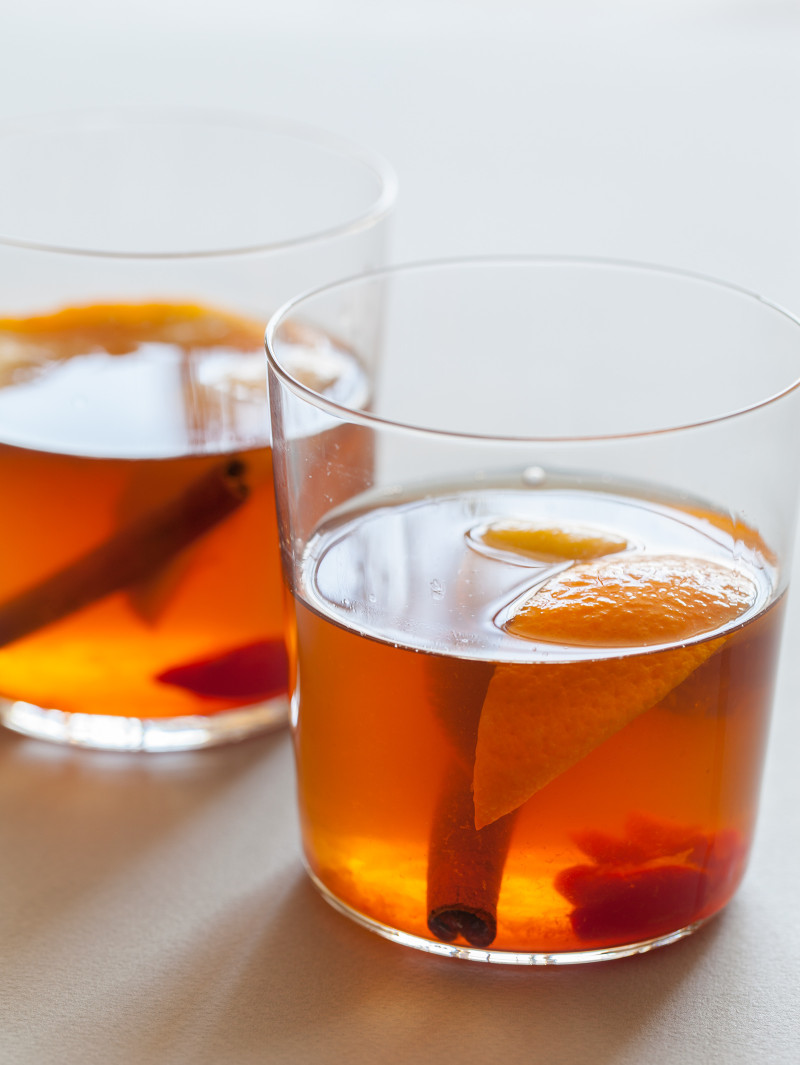 Hi all! So we wanted to end the week on a good note so of course a cocktail of sorts needed to be involved. So for the longest time I considered the classic 'Old Fashioned' cocktail to be an "old man" drink…..you all know what I mean, right? Like Scotch on the rocks…or straight up, also an "old man" drink. Anyways, I thought this until Jordan's (I think we're all close enough that I can begin to refer to my boyfriend in posts by his first name) friend made me a very simple Old Fashioned. It was made with a touch of extra sweetness from adding a little more fresh orange juice to the mix. He also muddled the fruit directly into the glass he was serving in for a more homely feel. It was delicious, sweet, refreshing, and by no means overbearing.
My Asian glow didn't burst into action upon first sip so that right there was enough to positively keep my attention. I kicked this version up a bit to make it a little more suitable for the winter months by adding some spices to the simple syrup for a lovely spiced simple syrup. I know it's 80 degrees out here in LA, but goddamn it I want somewhat of a winter experience this year…. even if I have to make spiced simple syrup to get a taste of it! This drink is really tasty and super easy to make. I hope you all relax this weekend for a little post holiday R&R and try our our version of a classic summer cocktail "winterfied";)
xx Jenny
Here are a couple more festive drinks you might enjoy: 
Check out more recipes like this one below: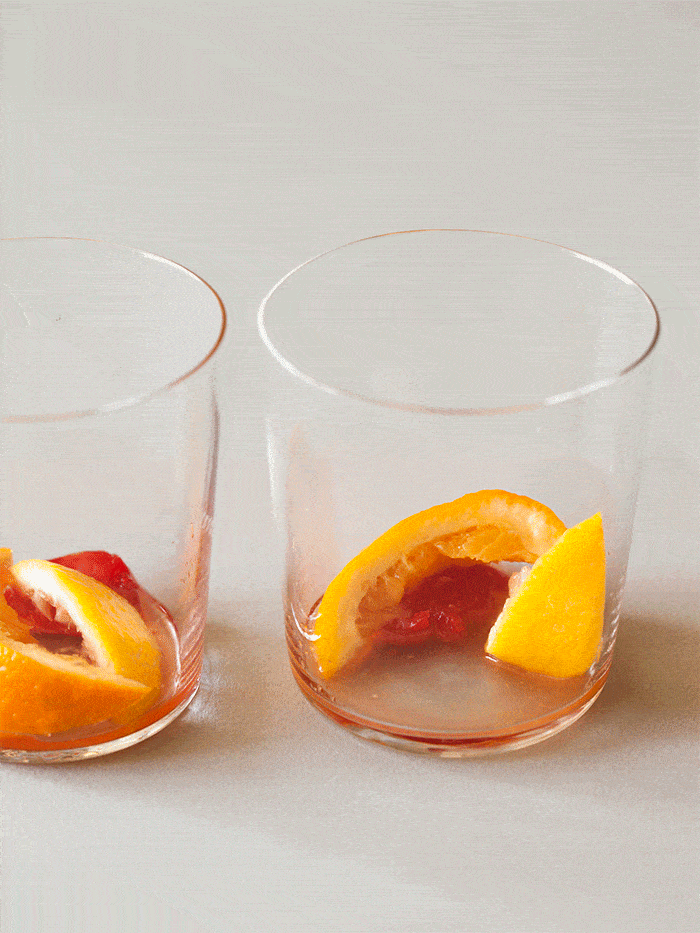 Hungry for more?
Subscribe to never miss a recipe.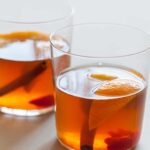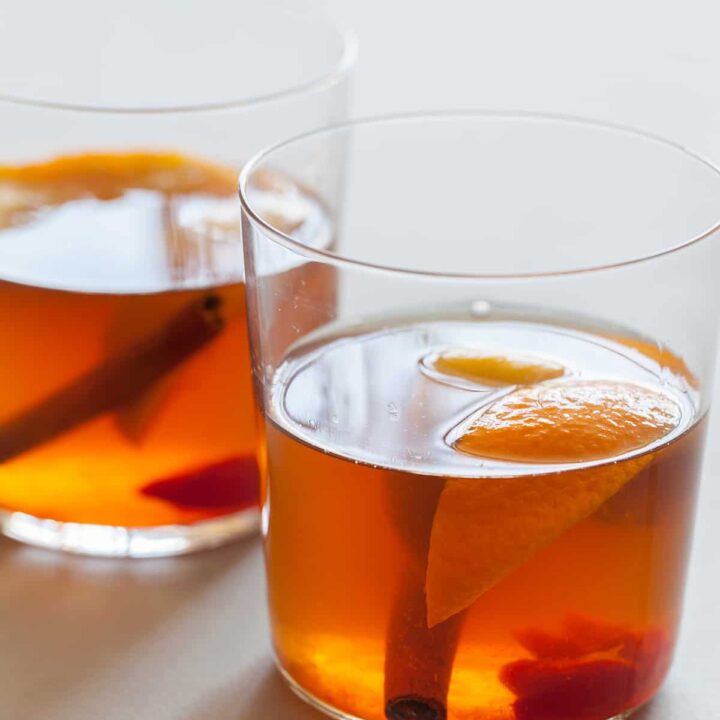 ---
Winter Spiced Old Fashioned
INGREDIENTS
1

cup

sugar

1

cup

water

3

cardamom pods

1

star anise

1

cinnamon stick

12

ounces

sweet bourbon

or whiskey

1

orange, cut into 8 wedges

8

maraschino cherries
INSTRUCTIONS
Place first five ingredients into a saucepan and simmer over medium heat until the sugar dissolves.

Bring the mixture to a boil then cover and remove from heat. Allow the mixture to steep for 30 minutes. Strain the spices from the simple syrup.

Allow the mixture to cool completely before placing in the fridge for an hour to chill.

Divide an orange wedge and two cherries into each four glasses and muddle together.

Place the chilled syrup, bourbon and ice into a large shaker and shake until well combined.

Divide the mixture into each glass and top with an extra orange wedge, squeezing the wedge before dropping into the glass.

Garnish each glass with a cinnamon stick, if using and serve.