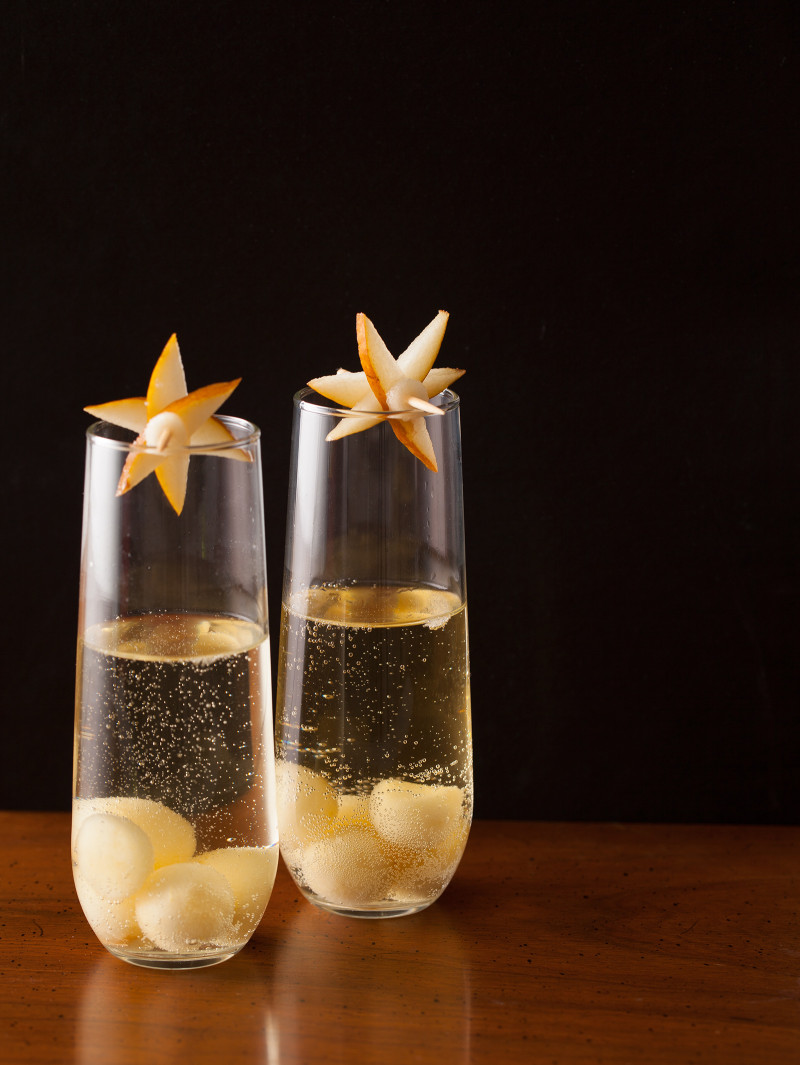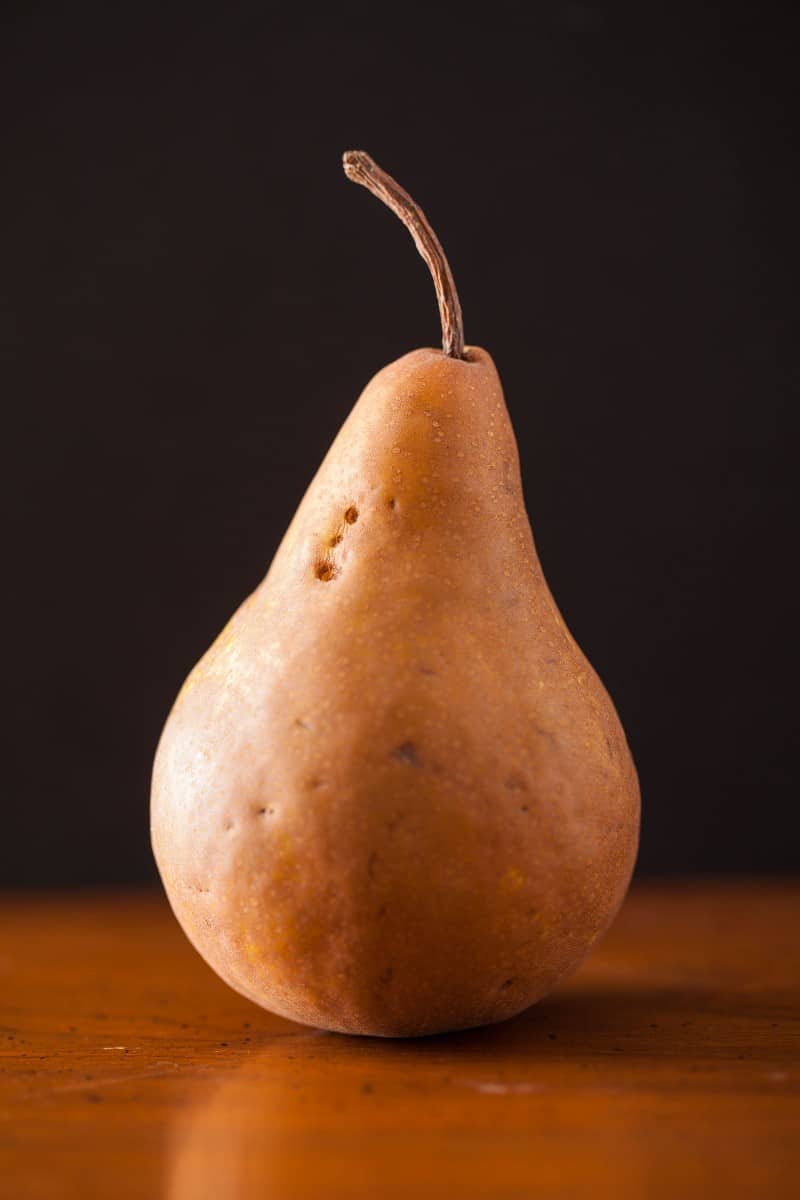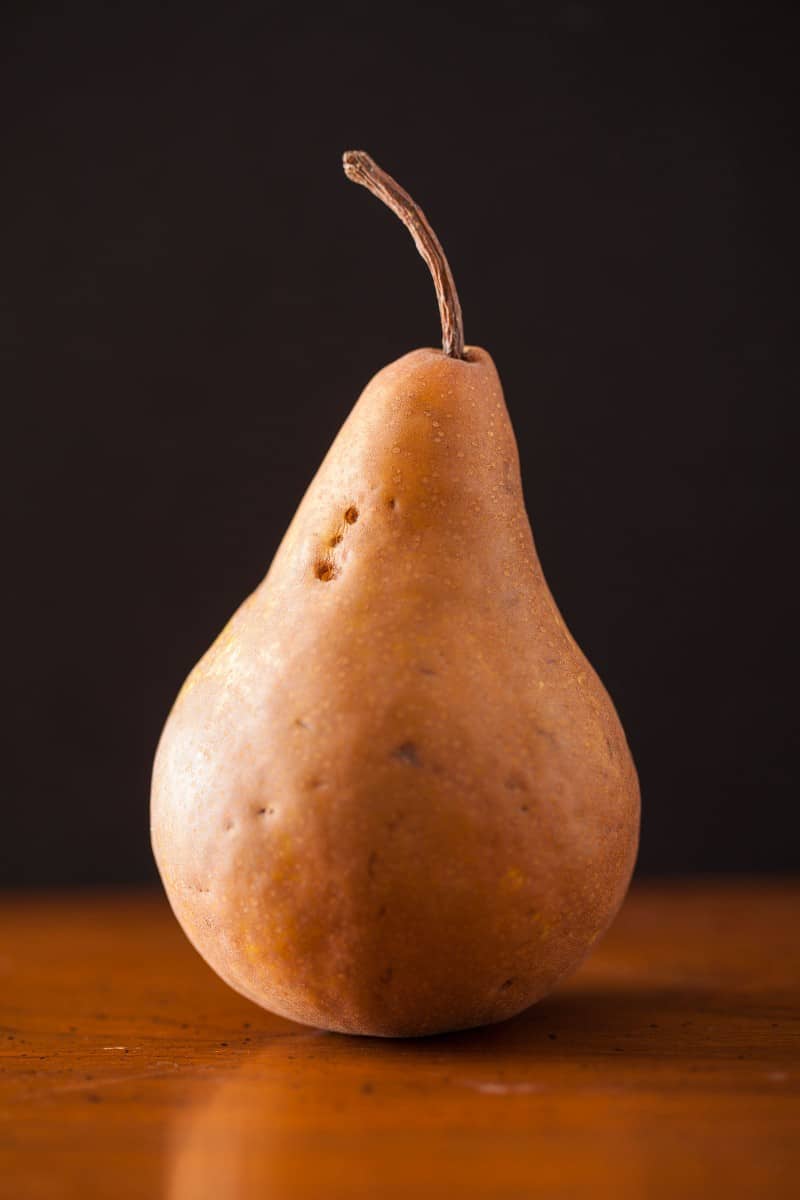 How was everyone's Easter weekend? I had people over to watch Game of Thrones, made paella and saltine panna cotta. I also forced my guests to eat crazy totally disgusting Jelly Bellys. If you don't already know, Jelly Bellys has this product called "Bean Boozled," where in they basically have twin jelly beans. One is the good delicious twin, and the other is the evil disgusting twin. They look the exact same, so if you get a gross one then you have been bean boozled. I said this all night in my best impression of Joey from Friends when he is auditioning to be a game show host for a game called bamboozle. It was fun. Let me just tell you, the gross flavors are totally totally so disgusting. I think the worst is barf, jelly belly nailed the acidity in that one. I would have loved to be in the room while their flavor scientists were taste testing. We had some left over boxes and I tried to convince my boyfriend to bring them into work and leave them in a dish in the kitchen for April fools. He didn't. Probably because he is a really nice guy, and I would have totally done it because I am mean.
Gross Jelly Bellys have nothing to do with this cute little drink we have. Do you like the pear star? It is really easy to make. I am also very into bubbly drinks. Jenny is a huge bubbly drink fan, and whenever we go out for lunch we now both get something bubbly. It is so nice in the middle of the afternoon because it's not some crazy heavy sugar thing. Bookmark this Pear & Bubbles cocktail for Mothers Day. Drink up!
♥ Teri
More champagne cocktails you might like: 
Hungry for more?
Subscribe to never miss a recipe.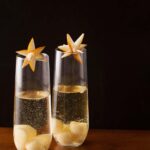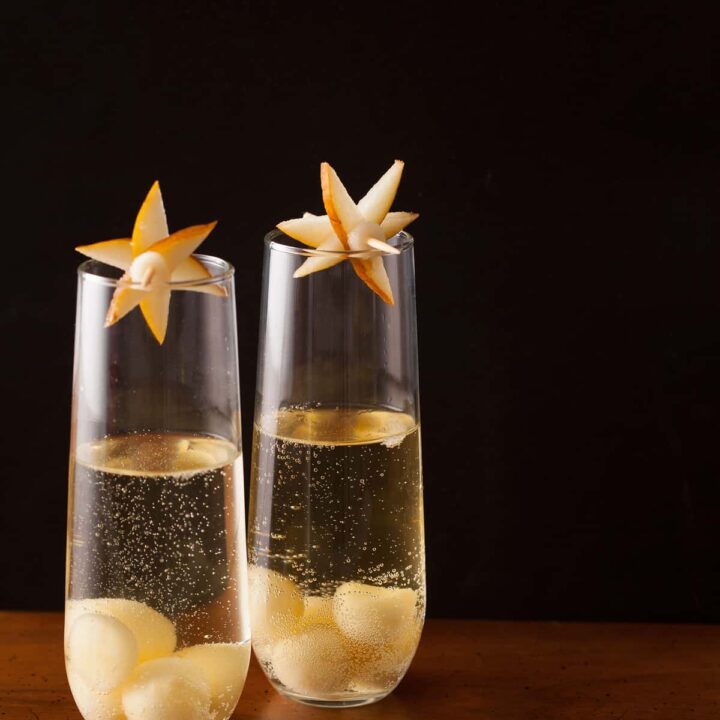 ---
Pear & Bubbles
INGREDIENTS
6

bosc pears, peeled and chopped

1 ½

tablespoons

light brown sugar

½

teaspoon

ground cinnamon

pinch ground cardamom

½

lemon, juiced

1

(750ml) bottle sparkling wine or Champagne, chilled
INSTRUCTIONS
Preheat broiler to low setting.

Place pears, sugar, cinnamon, and cardamom onto a baking sheet and toss together until pear is well coated.

Place under broiler for 3 to 4 minutes or until pears begin to caramelized.

Pour mixture into a blender and add lemon juice. Puree until smooth.

Strain mixture and chill for at least 30 minutes and up to an hour.

Divide pear juice between six glasses and top each with sparkling wine/champagne. Top with pear-flower garnish and serve.

For garnish: Using a ¼ inch melon baller, scoop out six small balls (skin-on)from one side of the pear. Set aside.

Slice a ¼ inch slice from the remaining sides of the pears. Place each slice cutside down onto a cutting board and thinly slice. Pierce three or four of the thin pear slices, and finish with a pear ball.
Calories:
194
kcal
Carbohydrates:
37
g
Protein:
1
g
Fat:
1
g
Saturated Fat:
1
g
Sodium:
12
mg
Potassium:
363
mg
Fiber:
7
g
Sugar:
25
g
Vitamin A:
45
IU
Vitamin C:
14
mg
Calcium:
35
mg
Iron:
1
mg