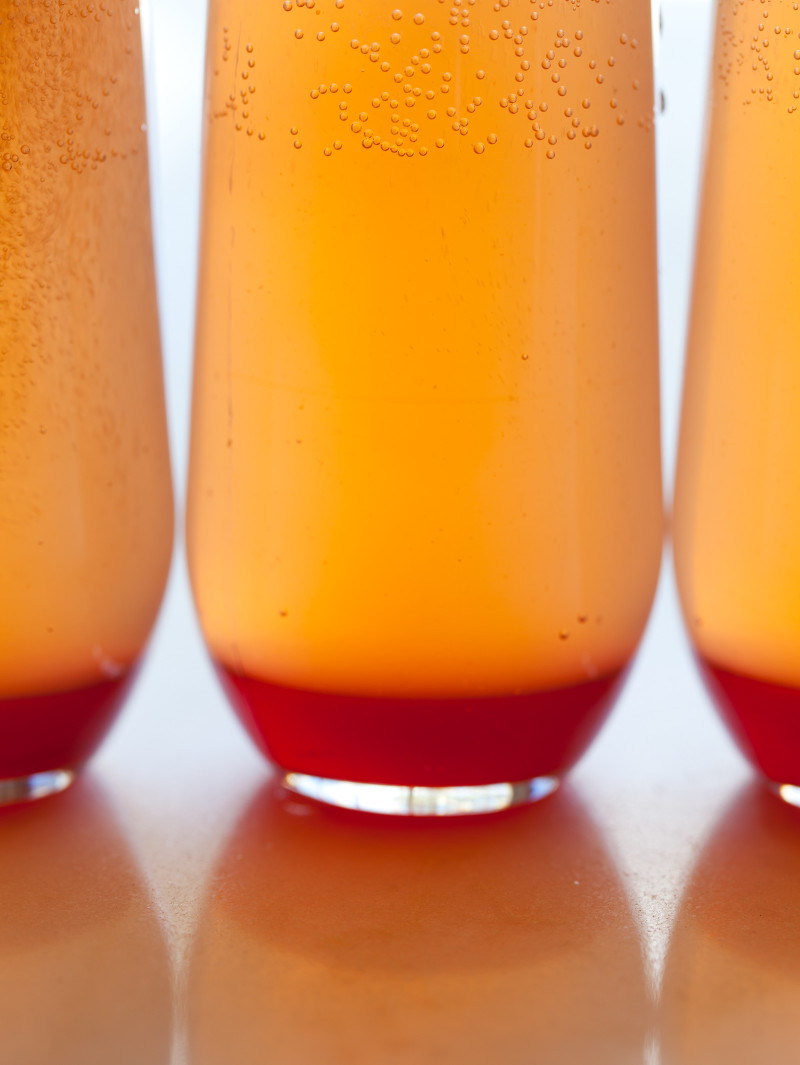 Hi! (you can't tell, but I'm furiously waving at you all with a really huge, borderline creepy smile on my face!) It's Friday…yay! I could say something totally cheesy and awkward like, "TGIF!!" and go on and on…which is normally my preferred style, but today I'll spare you all and just try to encourage you to make this drink this weekend. I love champagne, sparkling wine, prosecco, all that stuff…mainly because I love the bubbles and how they tickle your nose for a second right before you take your first or second sip. I'm totally one of those people who can drink 'bubbly', so to speak, at anytime and think it's totally unnecessary to wait to open a bottle for a "special" occasion. I love opening up a bottle and sipping on a small glass as I prepare dinner for a group of friends or even as I'm making a quick little dinner for two…but that's just me.
This is a perfect and SUPER easy drink to make….like right now :) It takes no time at all, especially if you make the blood orange juice mixture a day or two ahead of time and store it in the fridge. I know, I know, too much champagne tends to give most people massive headaches the next day, but that's why you should invite a bunch of friends over this weekend for a potluck and serve these as something for people to just sip on! Just sayin. The cinnamon and star anise flavors infused into the juice also make this a great holiday drink, me thinks. Enjoy! xx Jenny
Here are some more festive cocktails you might like: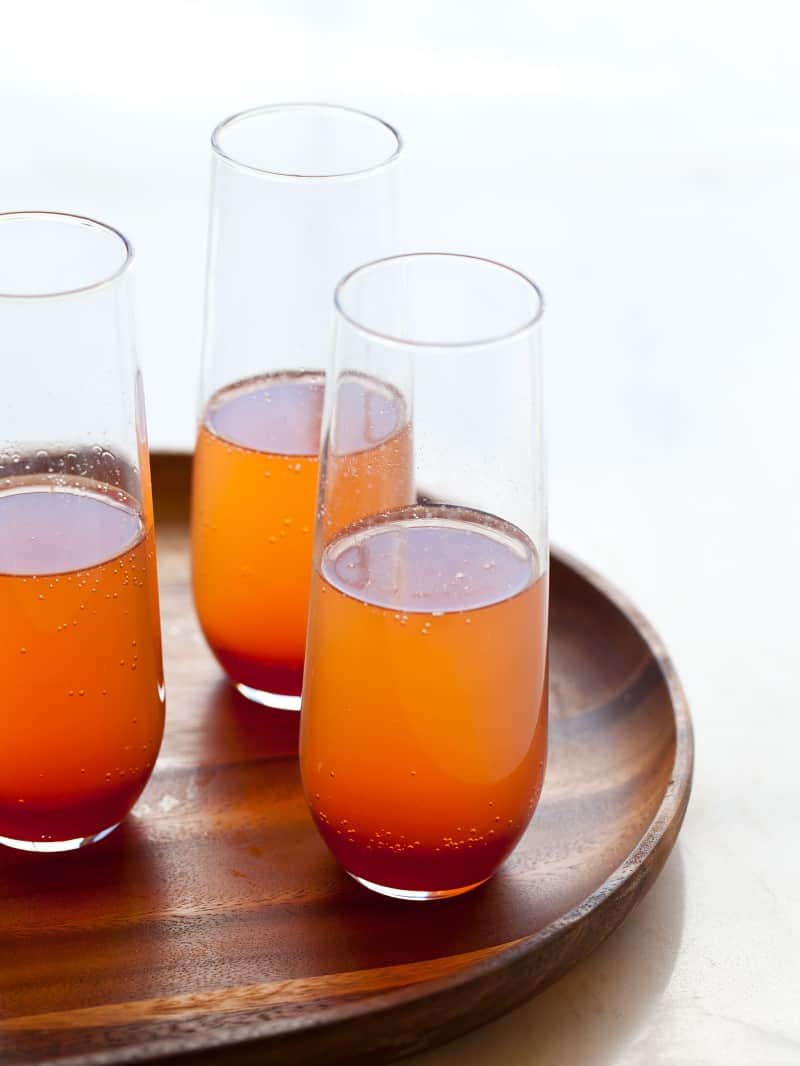 Hungry for more?
Subscribe to never miss a recipe.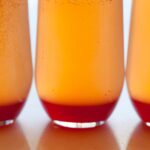 ---
Spiced Blood Orange Champagne Punch
INGREDIENTS
3

cups

freshly squeezed blood orange juice

or store bought 100% blood orange juice

3

tablespoons

sugar

1

cinnamon stick

2

whole star anise

1

cup

dry white wine

1

(500ml) bottle brut champagne, chilled
INSTRUCTIONS
Place the blood orange juice, sugar, cinnamon and star anise in a small pot and bring to a boil, over medium-high heat.

Once the mixture begins to boil, reduce the heat to medium/medium-low and simmer until the liquid has reduced by half, 30 to 40 minutes.

While the mixture is still hot, stir in the white wine until completely combined. Allow to cool before placing in the refrigerator to chill, at least 2 hours.

When ready to serve, place 3 tablespoons of the blood orange mixture into the bottom of each glass and top with chilled champagne (about ½ way to 2/3 of the way full). Serve!