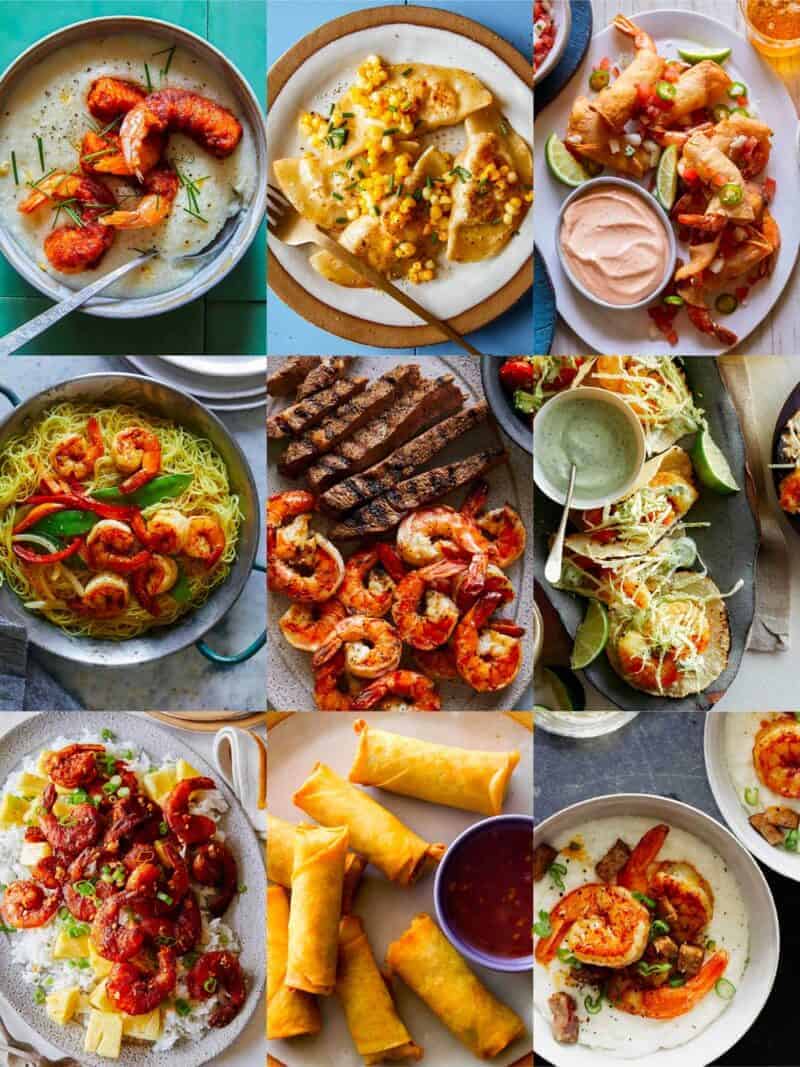 We are big fans of shrimp over here. Over the years we've developed a ton of shrimp recipes for you. We have a wide variety of recipes perfect a number of occasions, like for weeknight dinners, simple appetizers as well as ones that work great for a crowd. Some of these recipes are simple, while others take a little more effort. They are all delicious and all totally worth it! Check them all out below!
Shrimp Appetizers
Below you'll find our collection of yummy shrimp appetizer recipes.
Fried Shrimp Recipes
Who doesn't love fried shrimp?! We have a bevy of delicious fried shrimp recipes that'll satisfy any craving!
Grilled Shrimp Recipes
Our collection of grilled shrimp recipes are perfect for summer grilling season!
Shrimp Pasta Recipes
For those of you who love shrimp and pasta, this section is for you!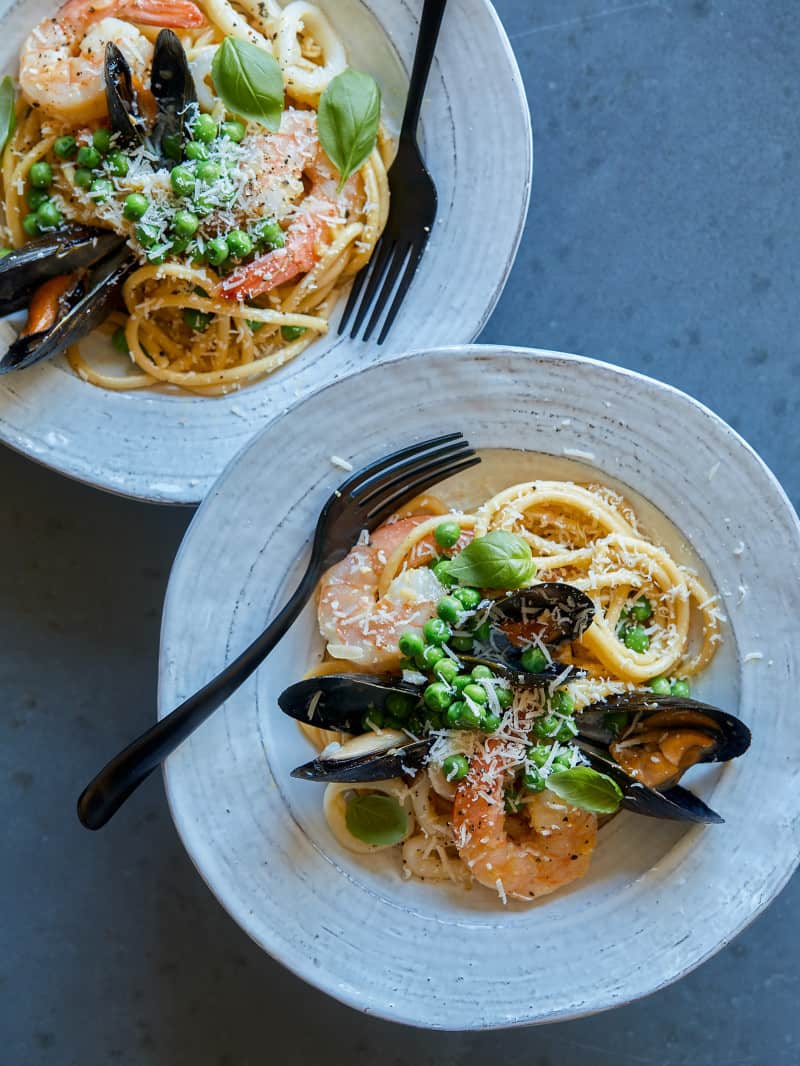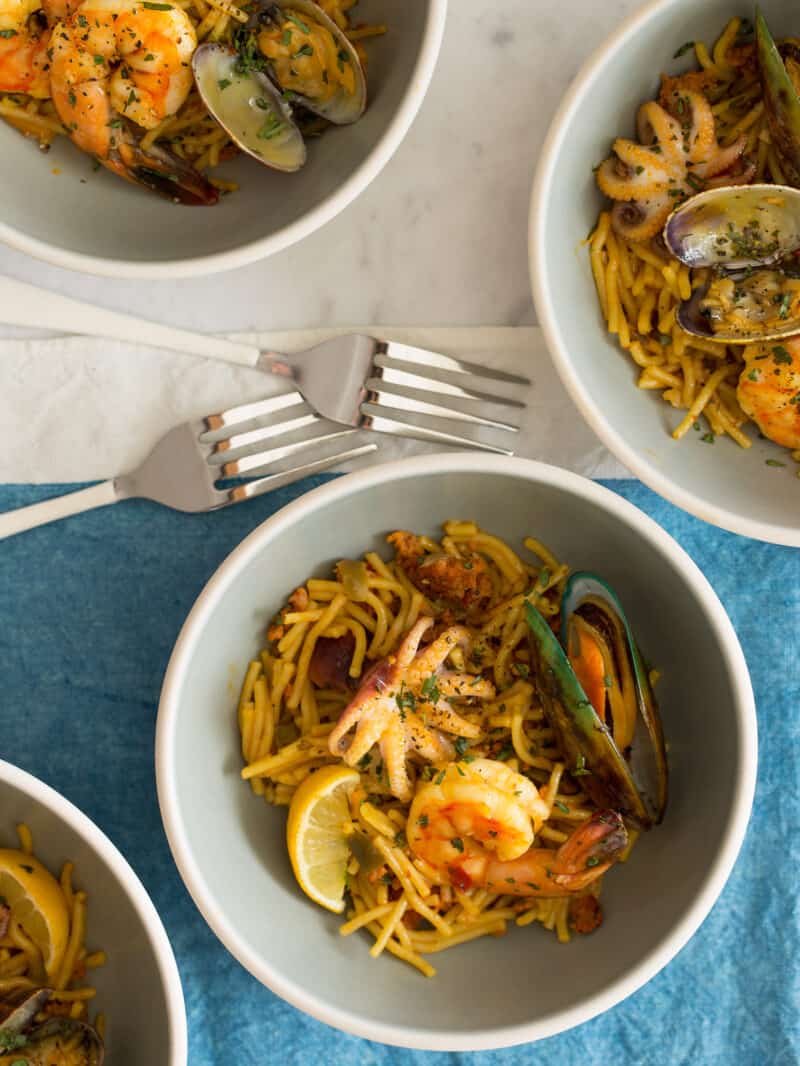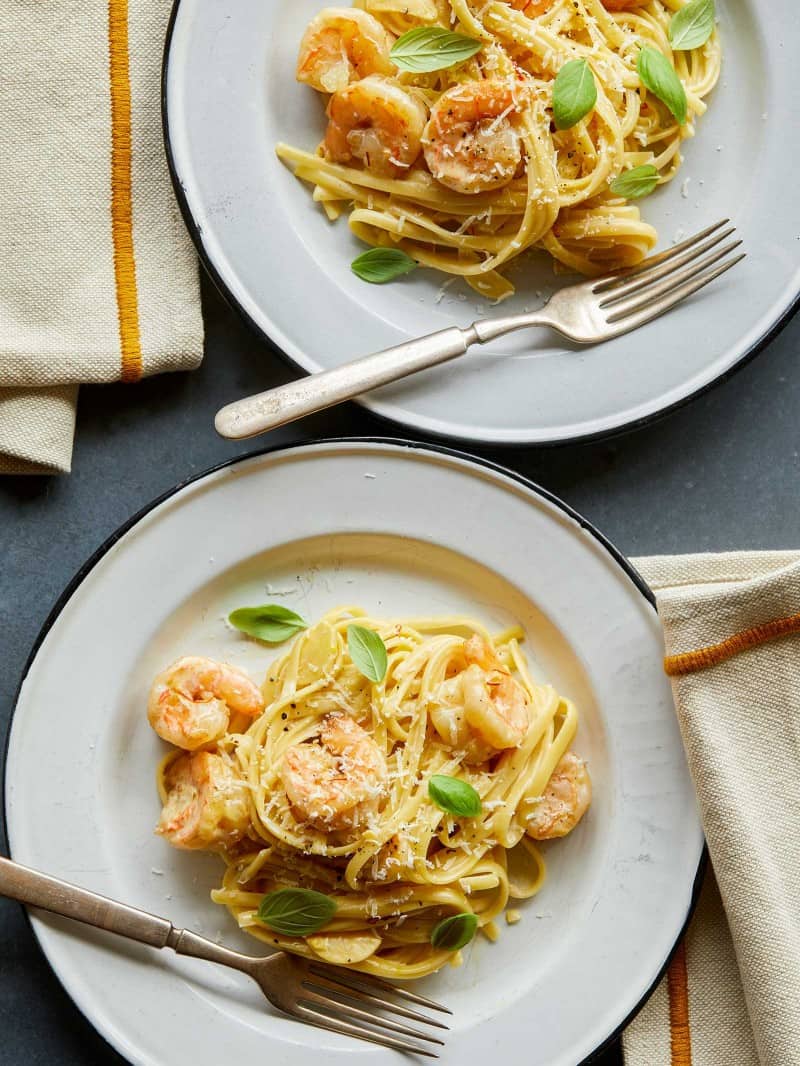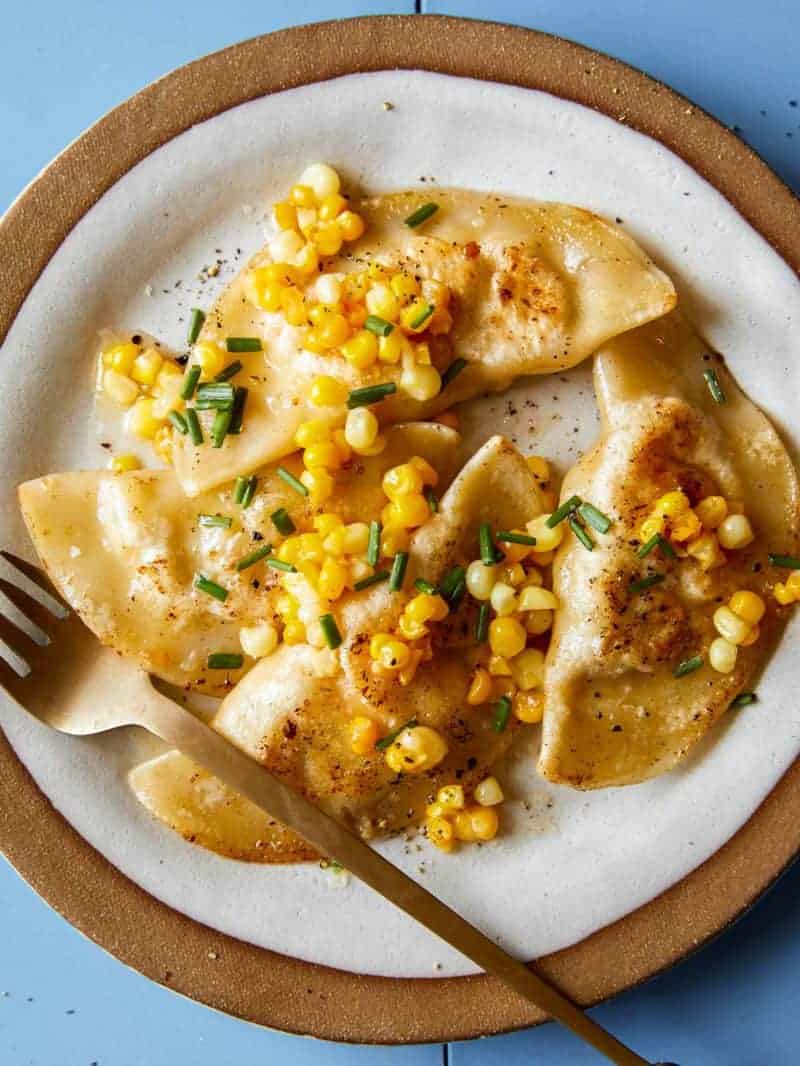 Asian Shrimp Recipes
We love simple Asian inspired recipes, especially when we can throw some plump shrimp on top or incorporate it into something delicious like dumplings!
Shrimp Dinner Recipes
We love it when we can incorporate shrimp into our dinners for a simple protein that everyone loves! Find our favorite shrimp dinner recipes below!
Types of Shrimp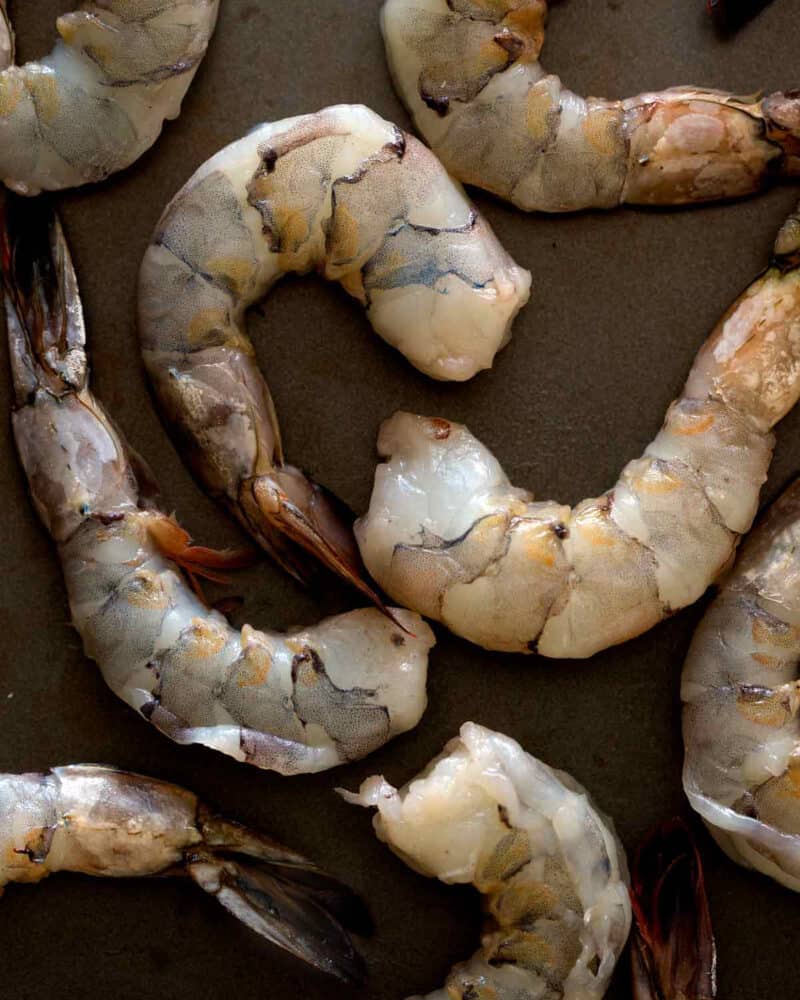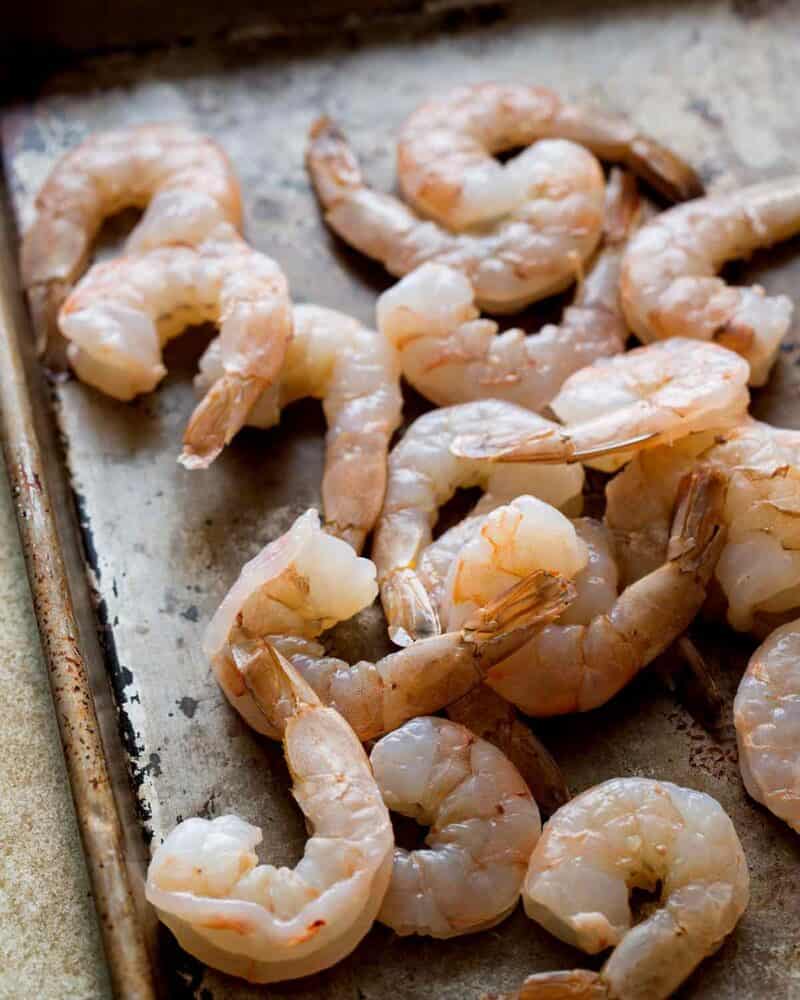 White Shrimp – White shrimp taste a mild sweet flavor. They are larger, and have a tender texture.
Brown Shrimp – Brown Shrimp have a more pronounced flavor, and a firmer texture.
Pink Shrimp – Pink shrimp taste sweet and have a nice tender texture.
Rock Shrimp – Rock shrimp have a nice briny flavor and soft texture.
Red Shrimp – Red shrimp have a sweet flavor, and a texture most similar to lobster.
Tiger Shrimp – Tiger shrimp have a bold shrimp flavor, and a nice firm texture.
Frozen vs. Shrimp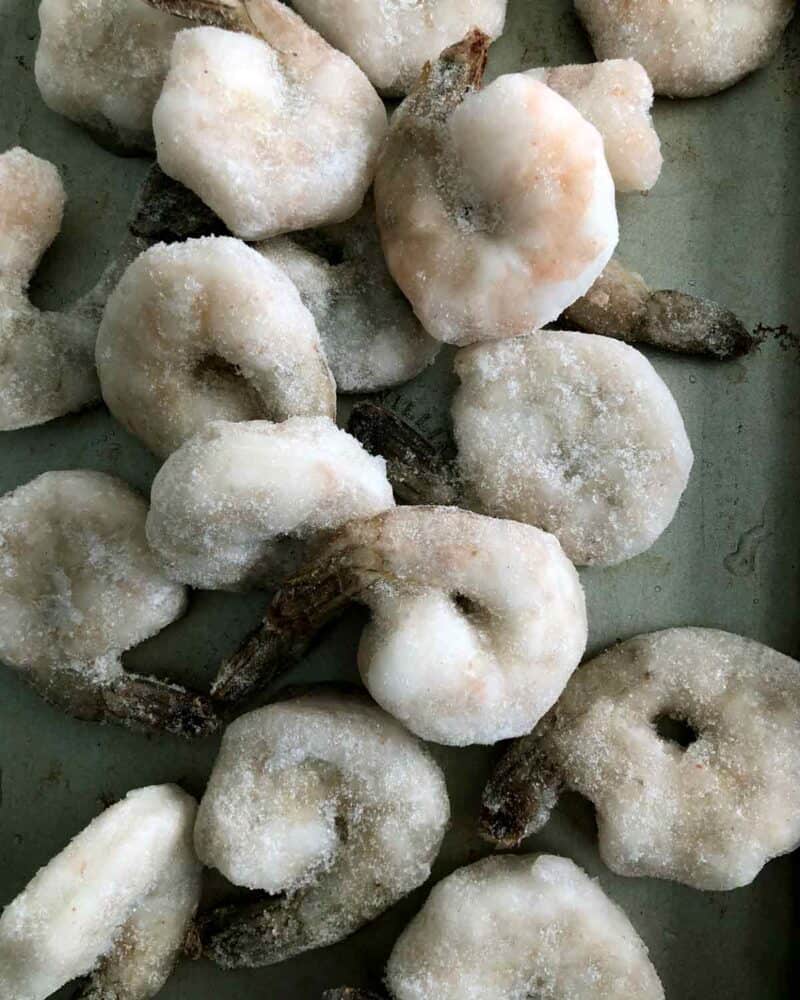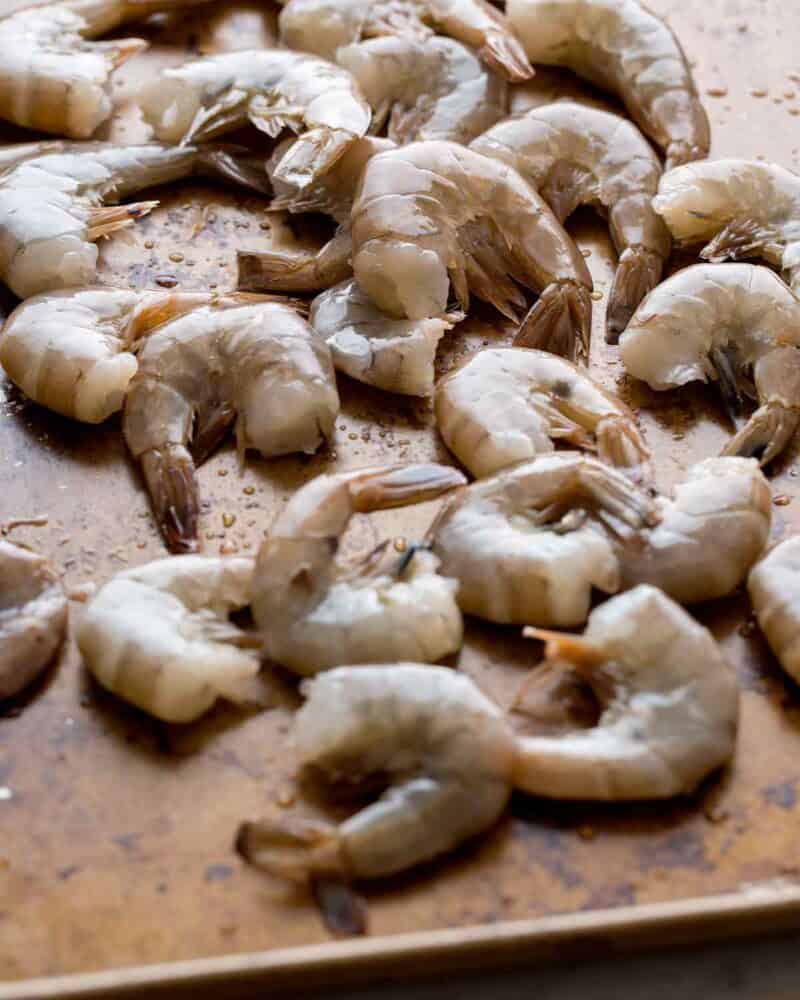 The fresh shrimp you see in the seafood case at the market is usually the same as the pre-packaged shrimp you find in the freezer aisle. Both are flash frozen for freshness, but the thawed shrimp you find in the seafood case is usually a little more expensive for convenience. The exception for this is if the shrimp you're buying is local and marked otherwise on the sale label.
For this reason, we usually like to buy a large bag of frozen shrimp from the freezer aisle, which usually also provides a larger size variety for whatever your needs are. To thaw, simply place the frozen shrimp in a colander and run under cool to cold water until thawed.
Shrimp Sizes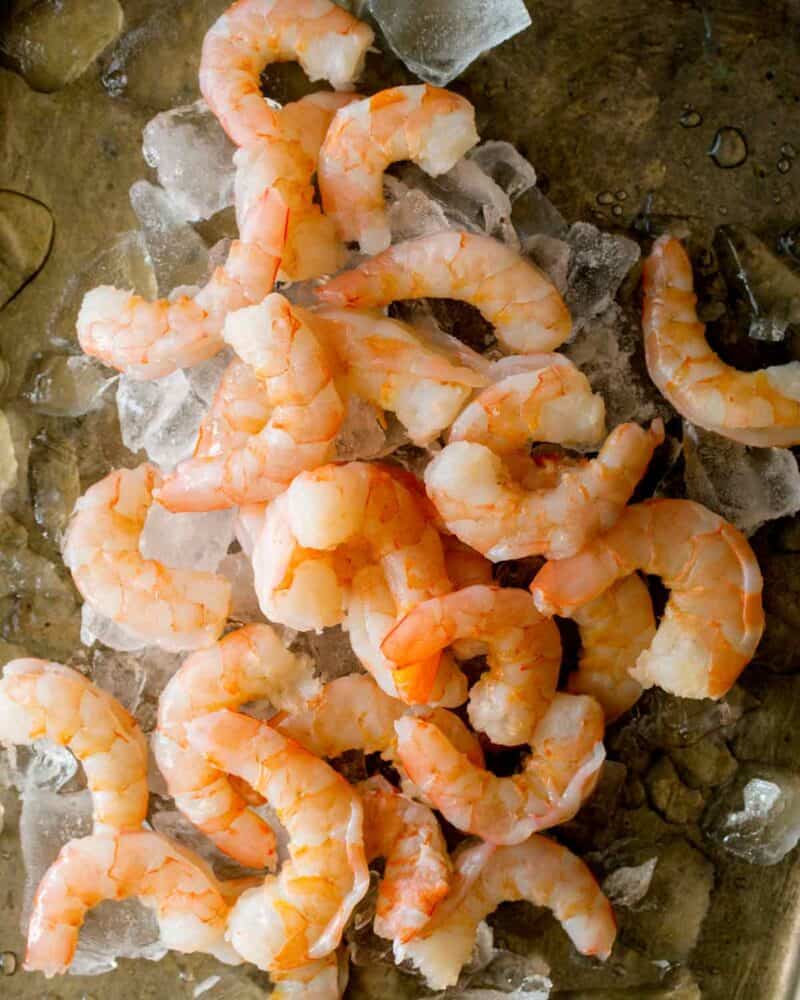 It's best to judge shrimp size by how many per pound. At the seafood counter or on frozen shrimp packaging you will see numbers like 41/50 which means you will get approximately 41 to 50 shrimps per pound. The smaller the number the larger the shrimp. You might also see numbers like U10. The U stands for "under". It would mean under 10. Below is a list of shrimp sizes, and approximately how many you will find in a pound.
Extra Colossal – Under 10
Super Colossal – Under 12
Colossal – 13/15
Extra Jumbo – 16/20
Extra Large – 26/30
Large – 31/35
Medium – 41/50
Small – 51/60
Extra Small – 61/70
Sustainable Shrimp
We love the website Seafood Watch. They chart all seafood, and will let you know what is safe to eat. It will also give you suggestions for good alternatives if what you are looking for isn't ideal for consumption at that time.
Check out our other round ups: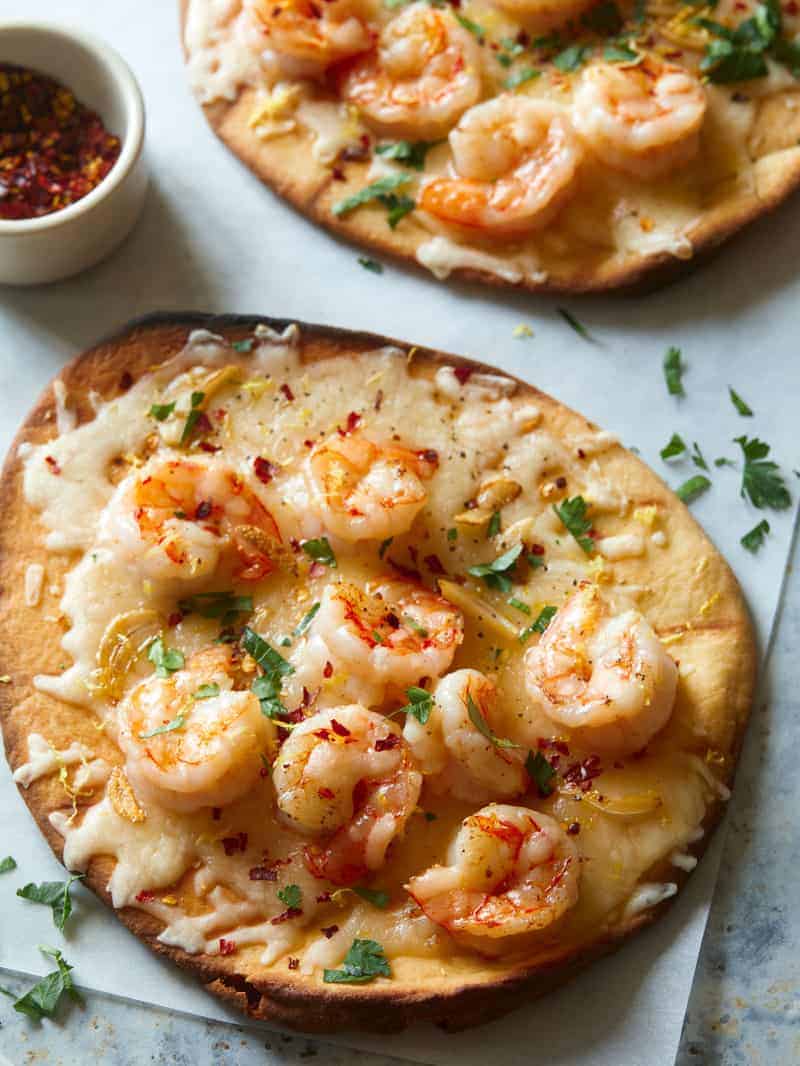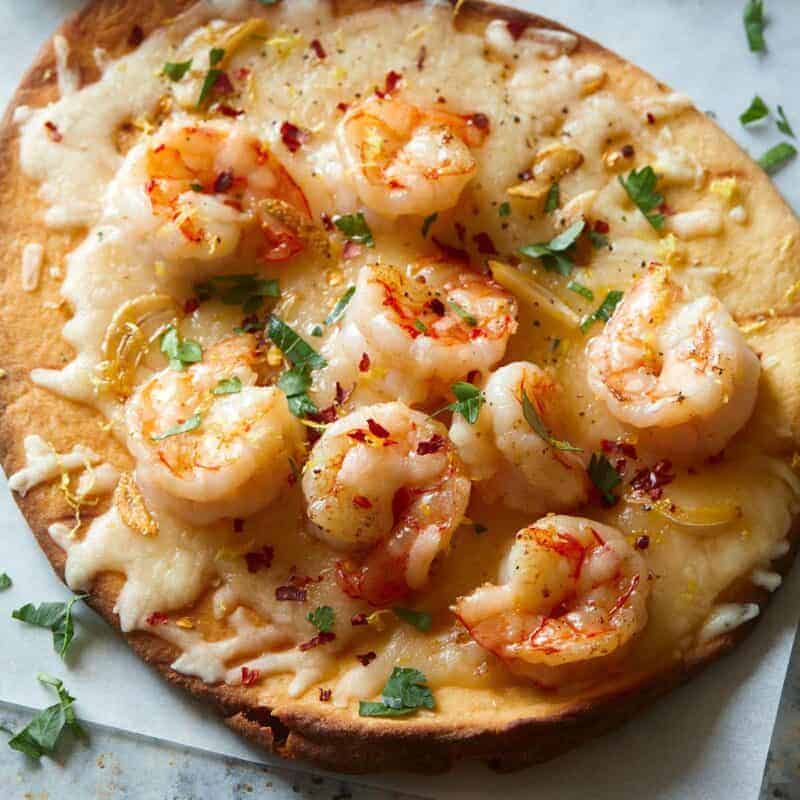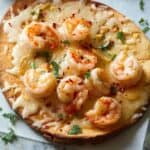 ---
The Best Shrimp Recipes: Grilled Shrimp Scampi Flatbreads
The best shrimp recipes! We have a ton of recipes for all of you shrimp lovers from appetizers to mains. Like these Shrimp Scampi flatbreads. It's quick, simple, a very satisfying meal that can be made in just 30 minutes!
INGREDIENTS
shrimp scampi
2 ½

tablespoons

vegetable oil

divided

2

tablespoons

unsalted butter

4

garlic cloves, minced

1/2

teaspoon

crushed red pepper flakes

plus more to garnish

1 ½

pounds

large shrimp, peeled and deveined

1

lemon, juiced

salt and pepper to taste
assembly
2

cups

shredded mozzarella

2

pieces naan bread, or other flatbread of choice

2

tablespoons

chopped parsley
INSTRUCTIONS
Place a large skillet over hot grill and add 2 tablespoons of oil and butter. Add garlic and sauté for 1 minute. Add crushed red pepper flakes and continue to sauté for an additional 1 to 2 minutes. Add shrimp, season with salt and pepper and sear on each side for about 2 minutes.

Deglaze the pan with lemon juice, until most of the liquid has evaporated and remove the pan from the heat. Shrimp should be about ⅔ of the way done. Set aside.

Brush flatbreads with remaining ½ tablespoon oil and grill on each side for 3 to 4 minutes over indirect heat.

Remove flatbreads from grill and sprinkle ¾ cups of cheese onto the surface of each and top with the shrimp, garlic and pepper flake mixture. Sprinkle remaining cheese onto the flatbreads and place back onto grill, over indirect heat.

Cover grill and grill each flatbread for 2 to 3 minutes to melt cheese. Uncover and continue to grill until flatbreads have crisped up and shrimp has cooked through.

Remove flatbread from the oven and top with an extra pinch of pepper flakes and chopped parsley. Slice and serve.
Serving:
1
serving
Calories:
664
kcal
Carbohydrates:
34
g
Protein:
53
g
Fat:
34
g
Saturated Fat:
13
g
Cholesterol:
493
mg
Sodium:
2099
mg
Potassium:
225
mg
Fiber:
2
g
Sugar:
3
g
Vitamin A:
638
IU
Vitamin C:
23
mg
Calcium:
580
mg
Iron:
4
mg
CUISINE:
Italian-american