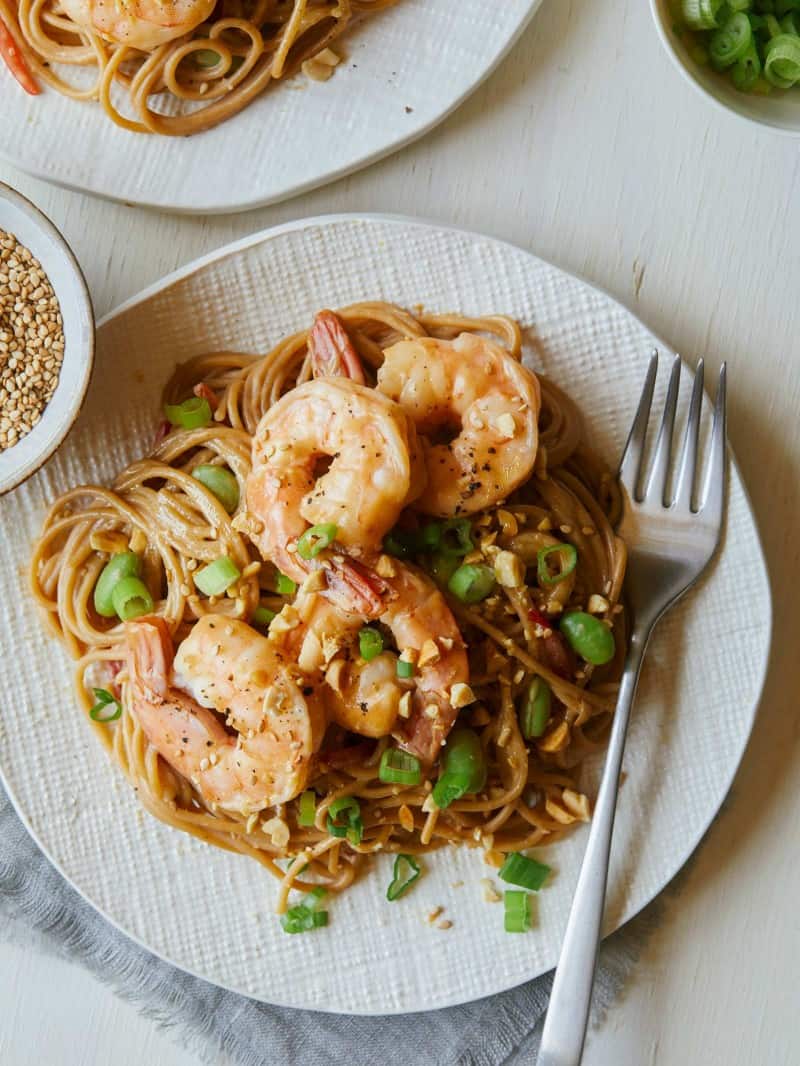 Today's recipe is one of my favorite, quick and easy dishes that I make all the time, especially during busy work weeks. This Cold Soba Noodles with Shrimp and Edamame in Creamy Peanut Sauce is creamy, delicious and filling. It's still pretty good for you and it won't leave you feeling like you need to be rolled out of the room. I also love that this recipe is served cold, perfect for this time of year.
I know this recipe still requires you to turn your stove on to cook the noodles, BUT it's only for a few minutes, then they're drenched in cold water. Also, there's a reason to soak the noodles in cold water. This helps to release some starch from the noodles so when you toss them with the sauce they won't clump together. I really hate when that happens, it ruins the dish. This recipe is super versatile and you can swap in other vegetables like mushrooms or cucumbers or bell peppers. You can also shred some chicken into the mix for a higher protein content. Enjoy! xx, Jenny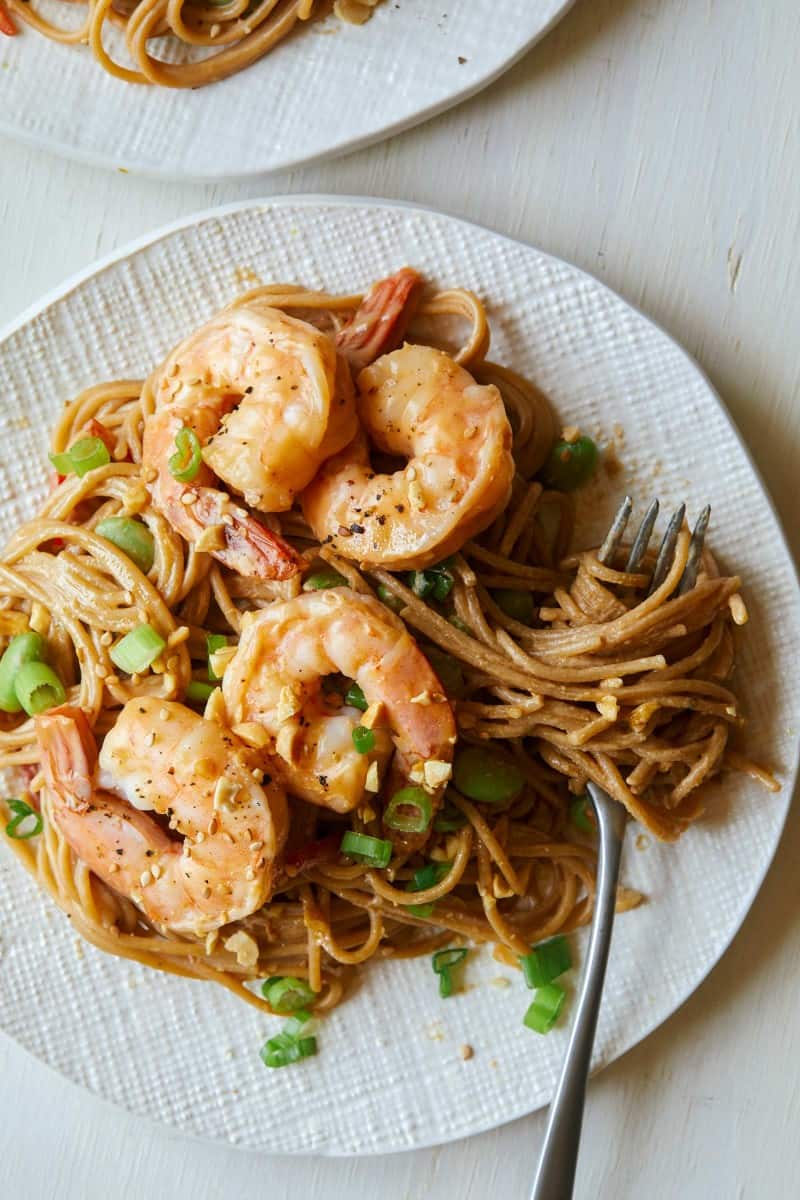 ---
Cold Soba Noodles with Shrimp and Edamame in Creamy Peanut Sauce
INGREDIENTS
12

ounces

buckwheat soba noodles
creamy peanut sauce
¼

cup

creamy peanut butter

2

tablespoons

soy sauce

1

tablespoon

rice wine vinegar

1

tablespoon

honey

or agave nectar

1

teaspoon

sesame oil
assembly
1

cup

steamed and shelled edamame

12

extra-large, poached shrimp

salt and pepper to taste

sliced green onions, garnish

crushed, dry roasted peanuts, garnish
Recipe instruction visual controls:
INSTRUCTIONS
Fill a pot with water and bring to a boil over high heat. Add noodles and cook until cooked through, but not mushy.

Drain noodles and rinse until cool to the touch. Allow noodles to soak in cold water for 30 minutes. Drain.

Place all the peanut sauce ingredients into a large mixing bowl with ¼ cup warm water and whisk together. Add noodles and toss together until noodles are well and evenly coated.

Add the edamame, lightly season with salt and pepper and toss together.

Refrigerate for at least 30 minutes and up to 2 days. Top noodles with shrimp, sliced green onions and crushed peanuts. Serve.
Calories:
477
kcal
Carbohydrates:
75
g
Protein:
25
g
Fat:
12
g
Saturated Fat:
2
g
Cholesterol:
45
mg
Sodium:
1393
mg
Potassium:
521
mg
Fiber:
3
g
Sugar:
7
g
Vitamin C:
3
mg
Calcium:
87
mg
Iron:
4
mg