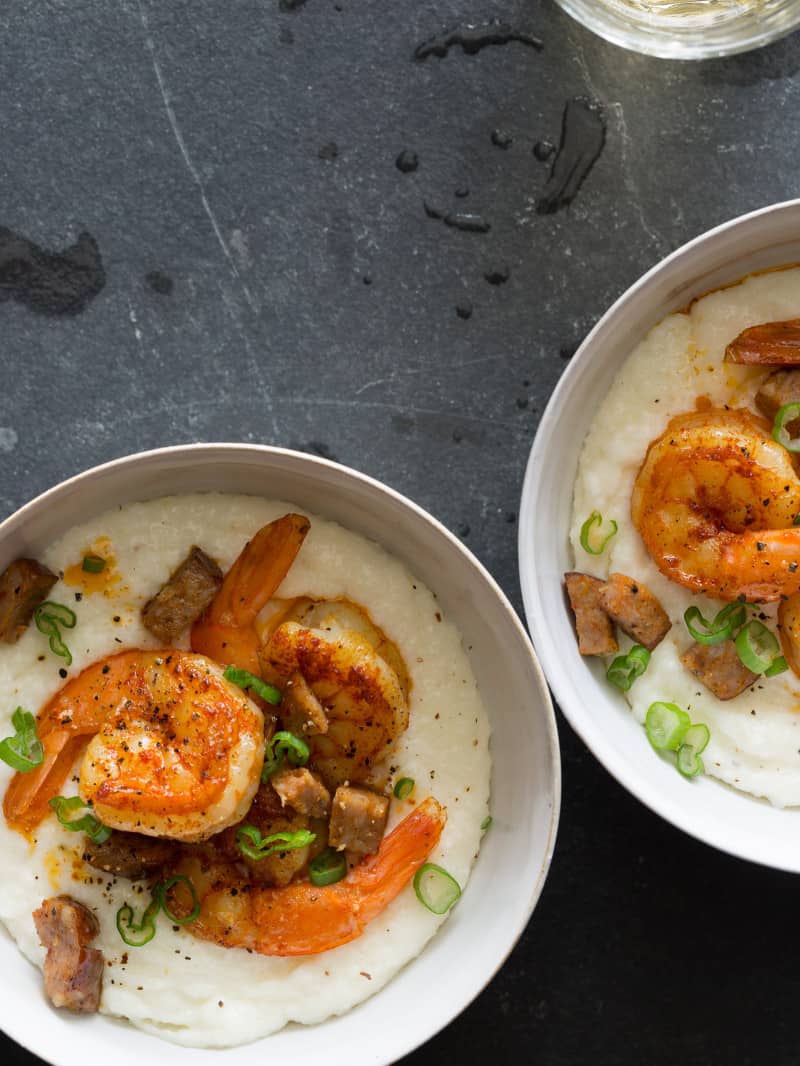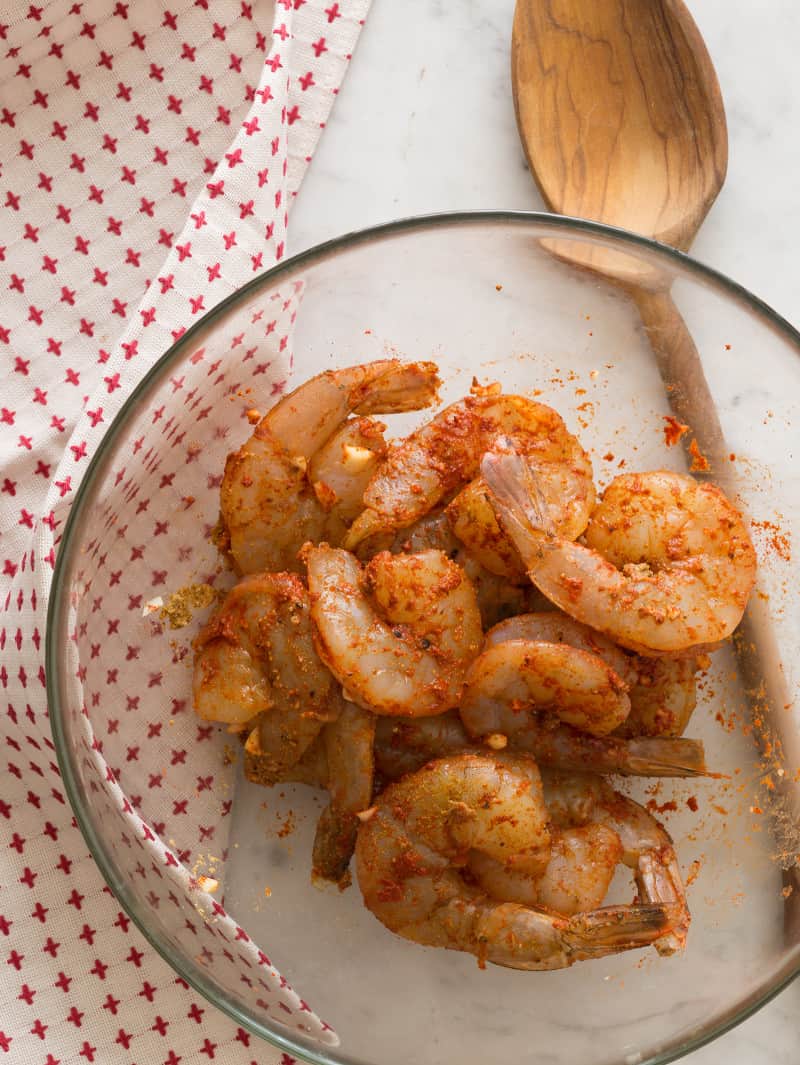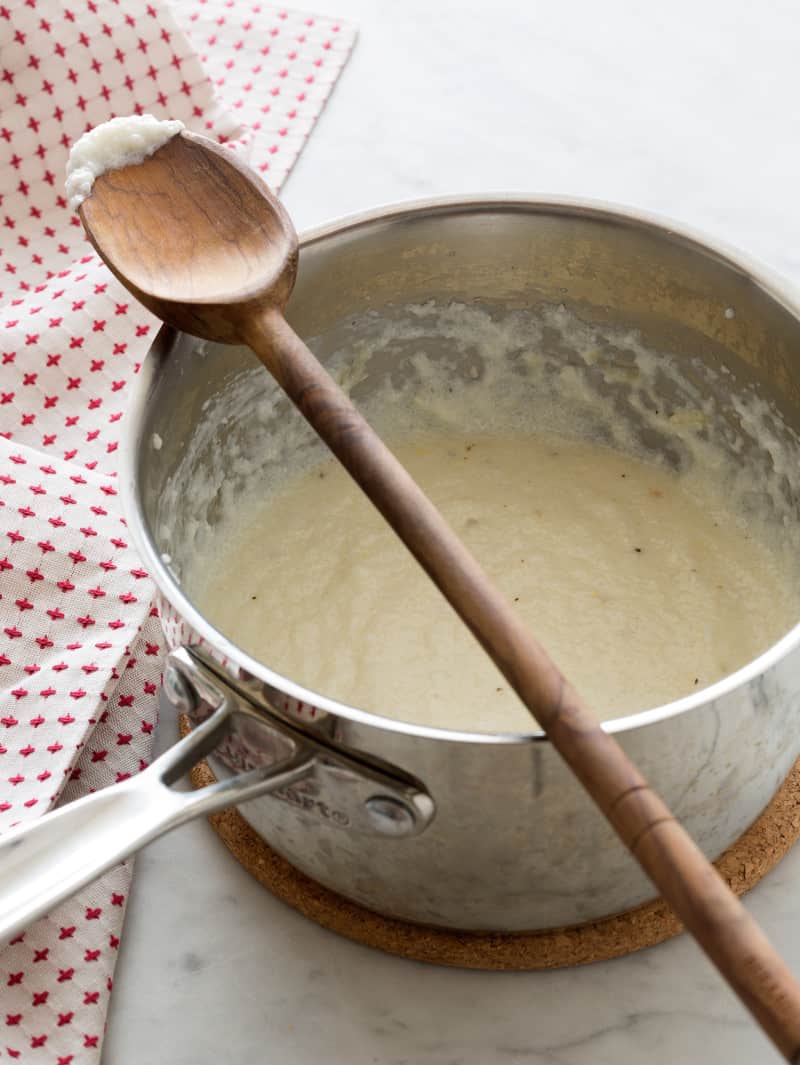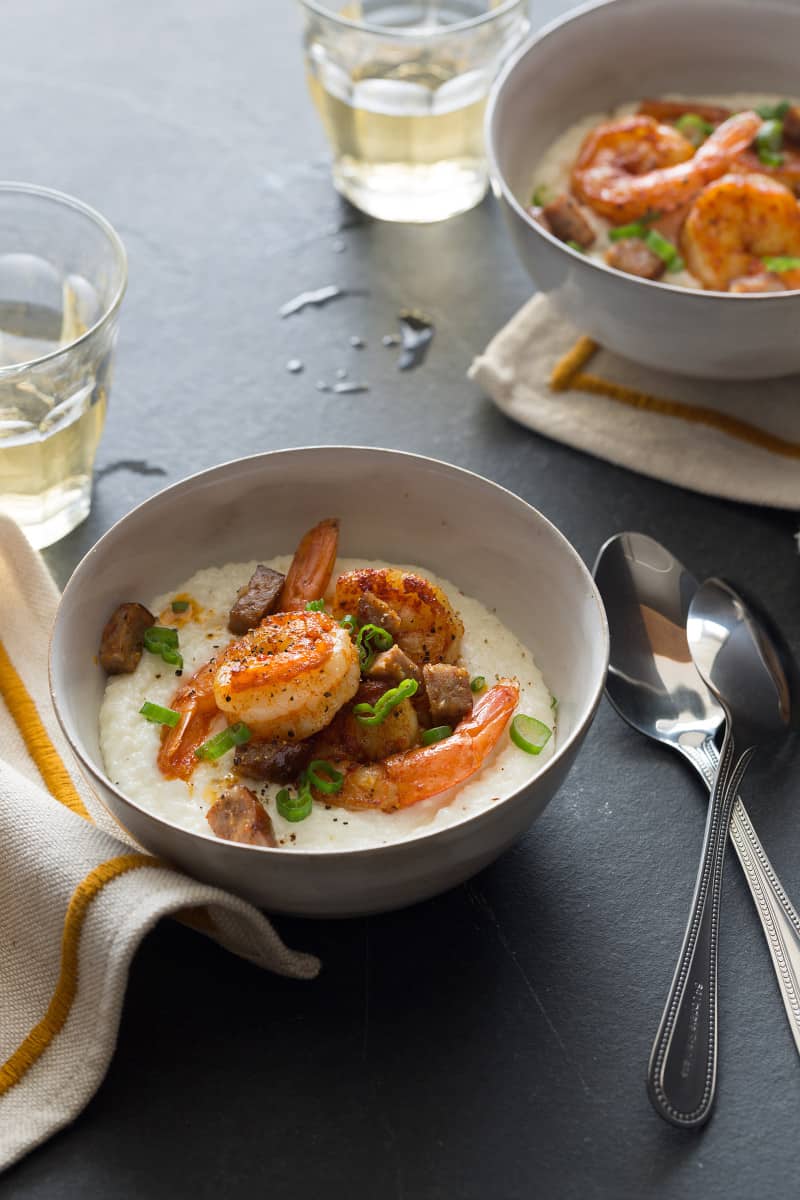 We're reposting this mouthwatering recipe because it's one of my very favorite things in the world to eat, and around this time of year it's pretty normal for me to find myself eating some sort of cheesy grits once of twice a week…seriously. I just can't resist this ultra cozy and comforting dish. Plus it's so quick and easy to make! Enjoy!

Hi Guys! Today we have a super yummy and easy shrimp and grits recipe. Not only is this a great dish to have to celebrate Mardi Gras coming up, but it's also a great Valentine's day dinner alternative to those of us who just want to stay in that night. We love the different layers and textures within this meal, from the smoky and sweet shrimp to the extra creamy and cheesy grits. We're sort of suckers for creamy grits, they're just so good! This meal is quick and easy and perfect for this chilly time of year. Not that we wouldn't eat this all year long, because we totally would.
Shrimp and Grits

Serves 3 to 4

Ingredients:
white cheddar grits:
1 cup white stone-ground grits
4 ounces shredded white cheddar
2 ounces shredded fontina cheese
3 tablespoons unsalted butter, softened
salt and pepper to taste

12 large shrimp, peeled and deveined with tails intact
1 small lemon, juiced
2 teaspoons smoked paprika
1 teaspoon salt
1/2 teaspoon cumin
1/2 teaspoon cracked black pepper
1/4 teaspoon cayenne pepper
2 garlic clove, minced
2 tablespoons extra virgin olive oil
1 Andouille sausage, finely diced
1/2 cup chicken stock
garnish:
thinly sliced green onions

Directions:
1. For grits: Bring 4 cups water to a boil. Generously salt water and stir in grits. Lower heat to medium and simmer mixture for about 30 minutes, stirring frequently, until mixture is thick and creamy. Stir in the cheeses and butter until fully incorporated. Adjust seasonings.
2. For shrimp: Place shrimp, lemon juice, smoked paprika, salt, cumin, pepper, cayenne, and garlic into a mixing bowl and toss together. Set aside.
3. Pour oil into a sauté pan over medium-high heat. Add sausage and brown for 2 to 3 minutes.
4. Add shrimp and continue to sauté for about 3 minutes on each side. Adjust seasonings. Deglaze the pan with chicken stock and cover for 1 minute. Remove from heat and ladle atop each bowl of grits.
5. Garnish with sliced green onions and serve.