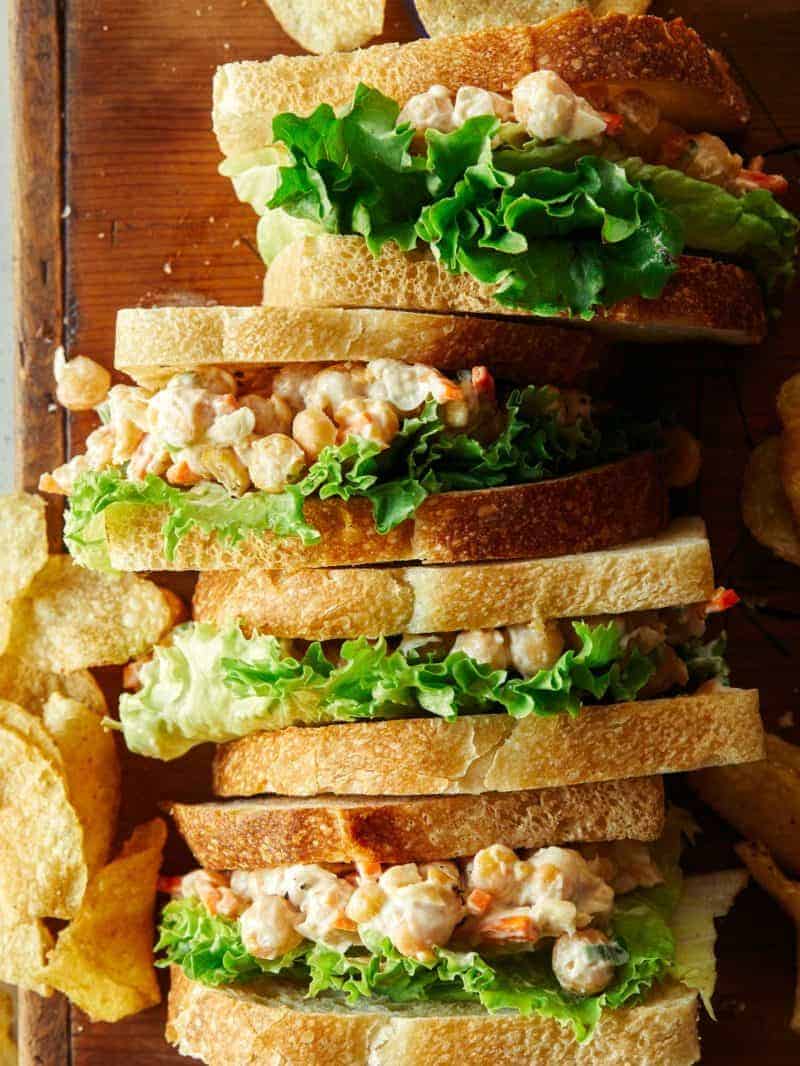 I am loving this recipe for Chickpea Salad Sandwich. You can make ahead, vegetarian friendly, and it's really filling. I am trying to do a better job of getting ahead of dinners and lunches for the week, and this chickpea salad is making it so much easier. I have been making this chickpea salad ahead and then making sandwiches with it, or on top of salads, or just a little side. :)
♥ Teri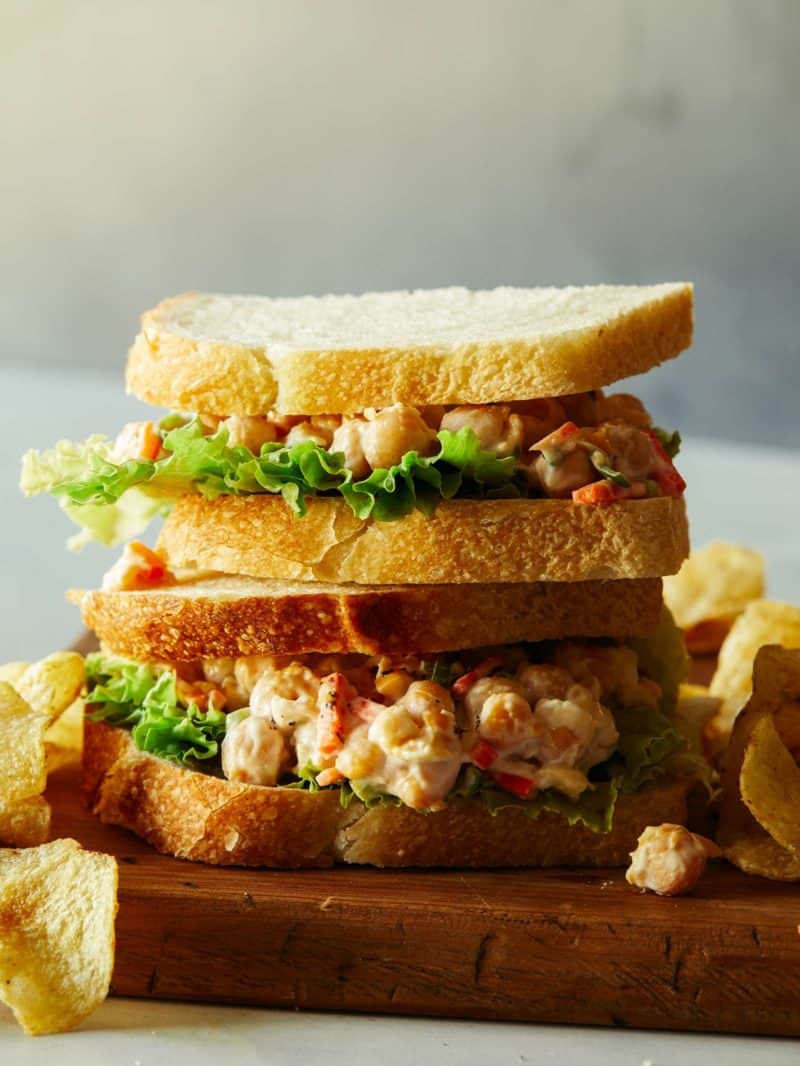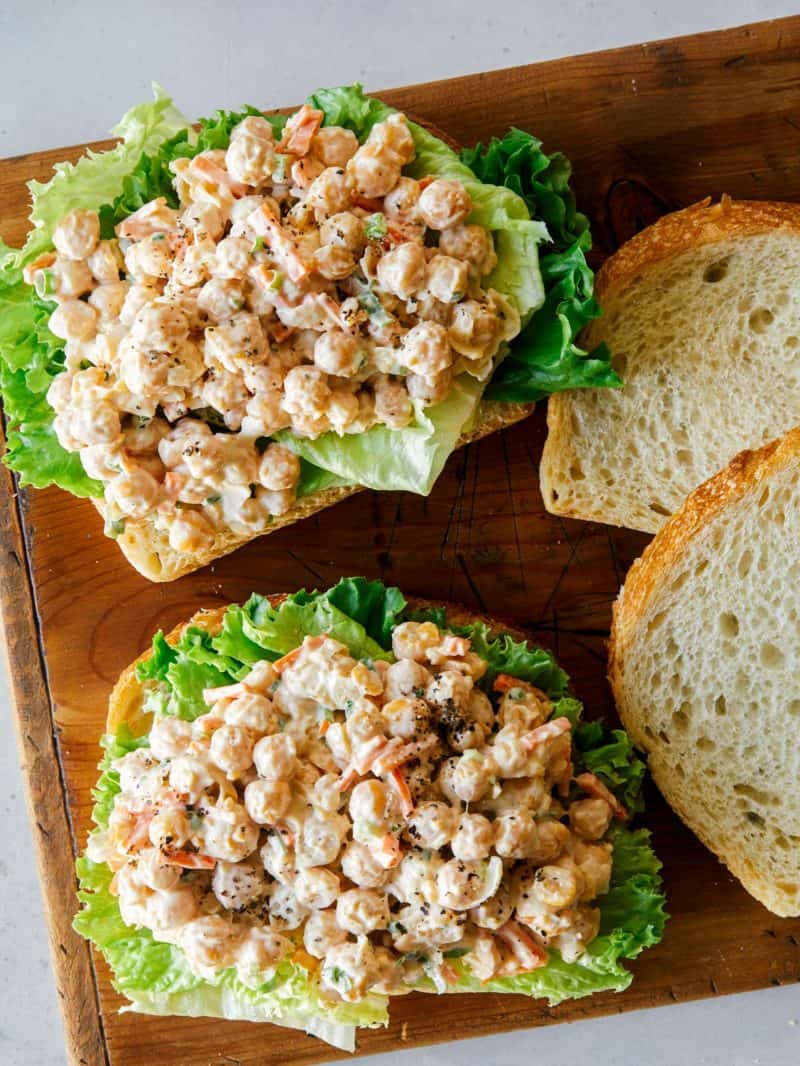 Chickpea Salad Sandwich

Makes 2

Ingredients:
3 tablespoons mayonnaise
1/2 lemon, juiced
1 (15 oz) can chickpeas, drained
2 1/2 tablespoons minced shallots
1 large carrot, peeled and grated
1 green onion, thinly sliced
salt and pepper to taste

green leaf lettuce, optional
4 slices bread of choice

Directions:
1. Place mayonnaise and lemon juice in a large bowl. Season with salt and pepper and stir together until smooth.
2. In another mixing bowl, add half of the chickpeas and mash with a potato masher or the back of a fork until coarsely mashed.
3. Add mashed chickpeas, whole chickpeas, shallots, carrot, and green onion to mayonnaise mixture and fold together until fully mixed together. Season with salt and pepper.
4. Place a couple leaves of green leaf lettuce atop two slices of bread (if using) and top with chickpea mixture. Top each chickpea salad mixture with remaining bread and gently press down. Slice each sandwich in half and serve.