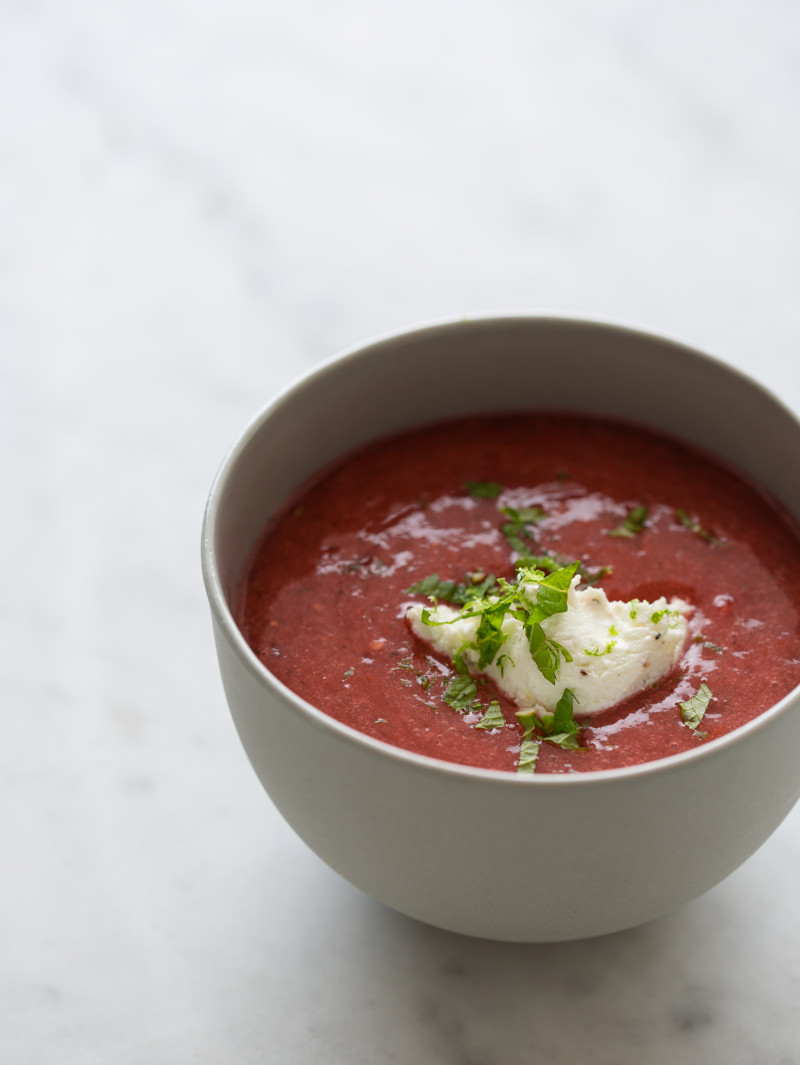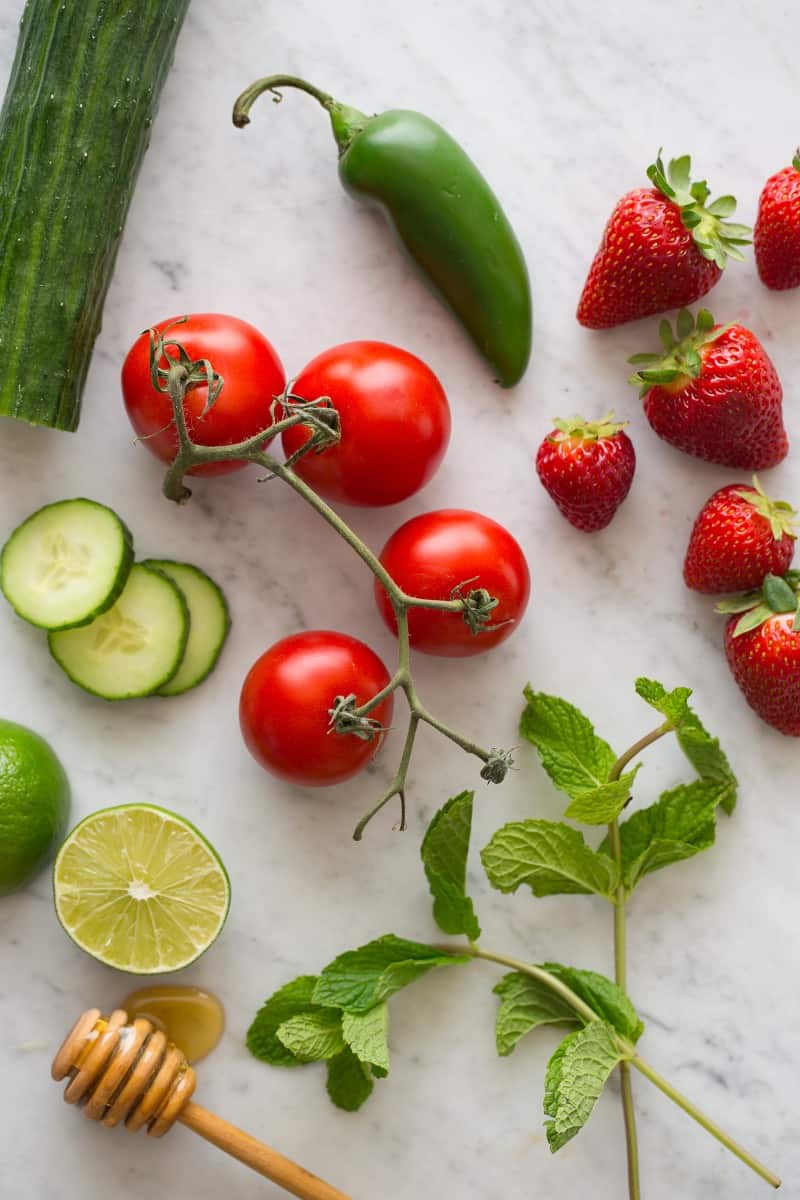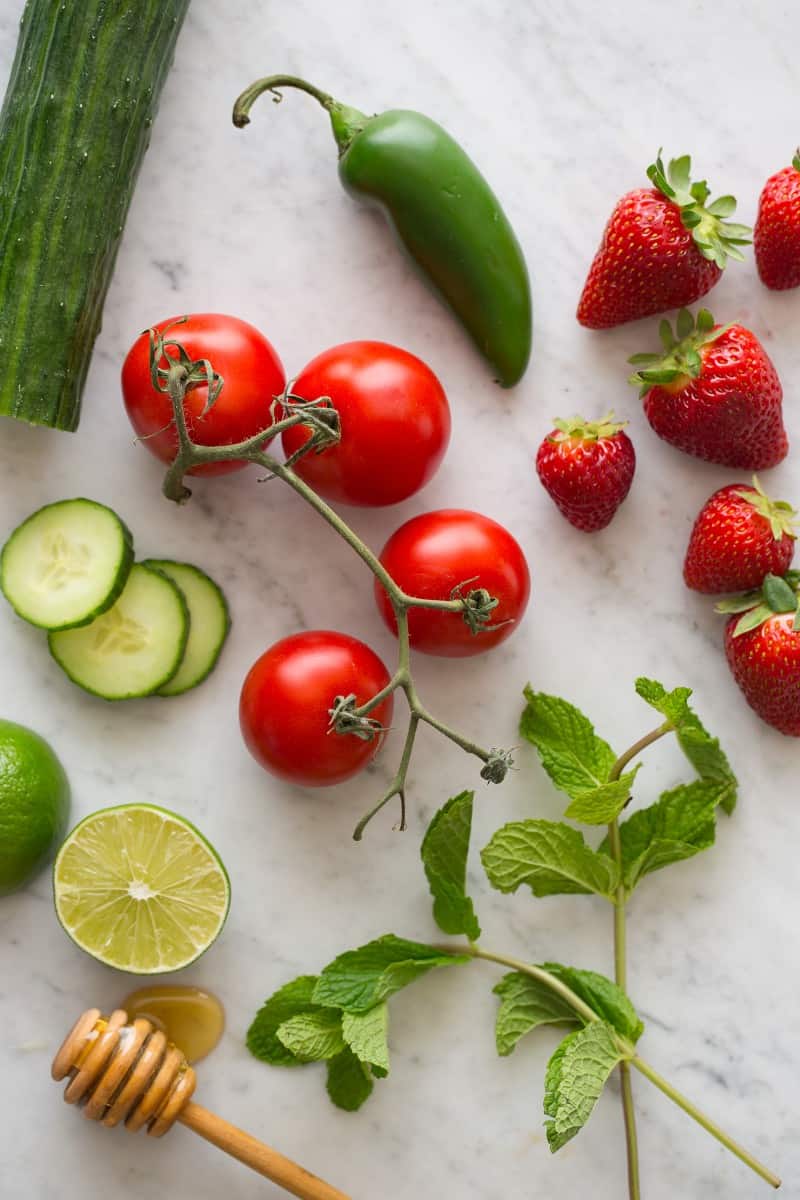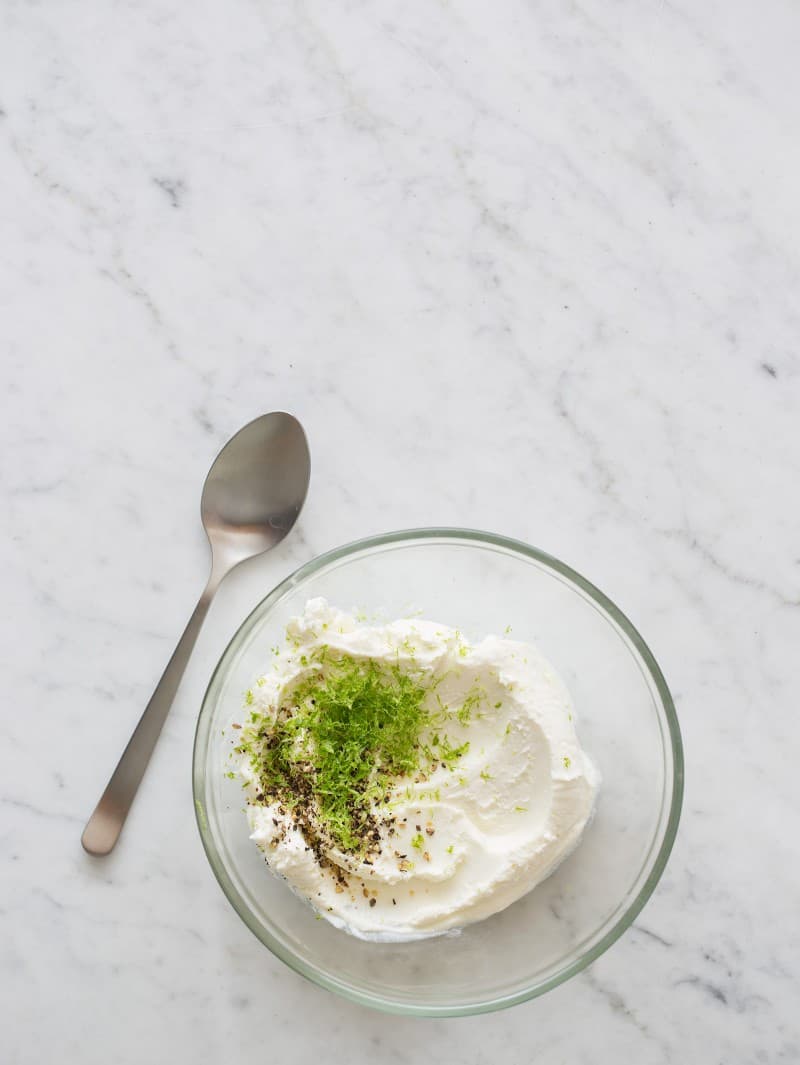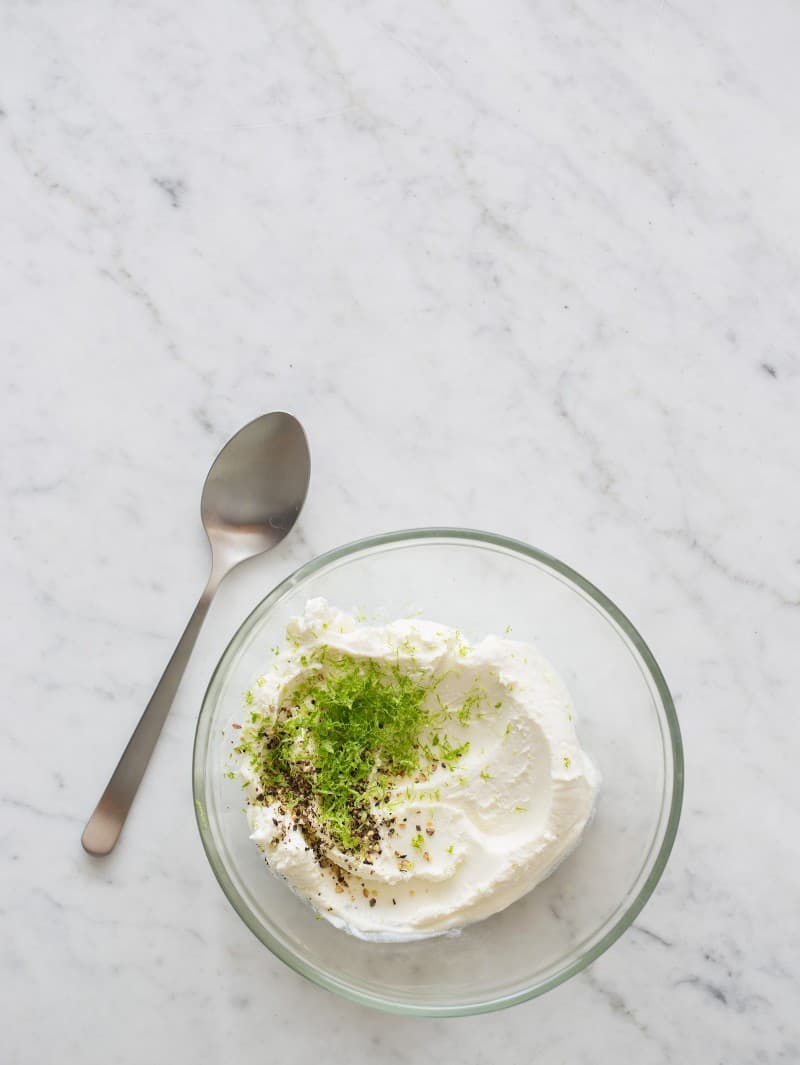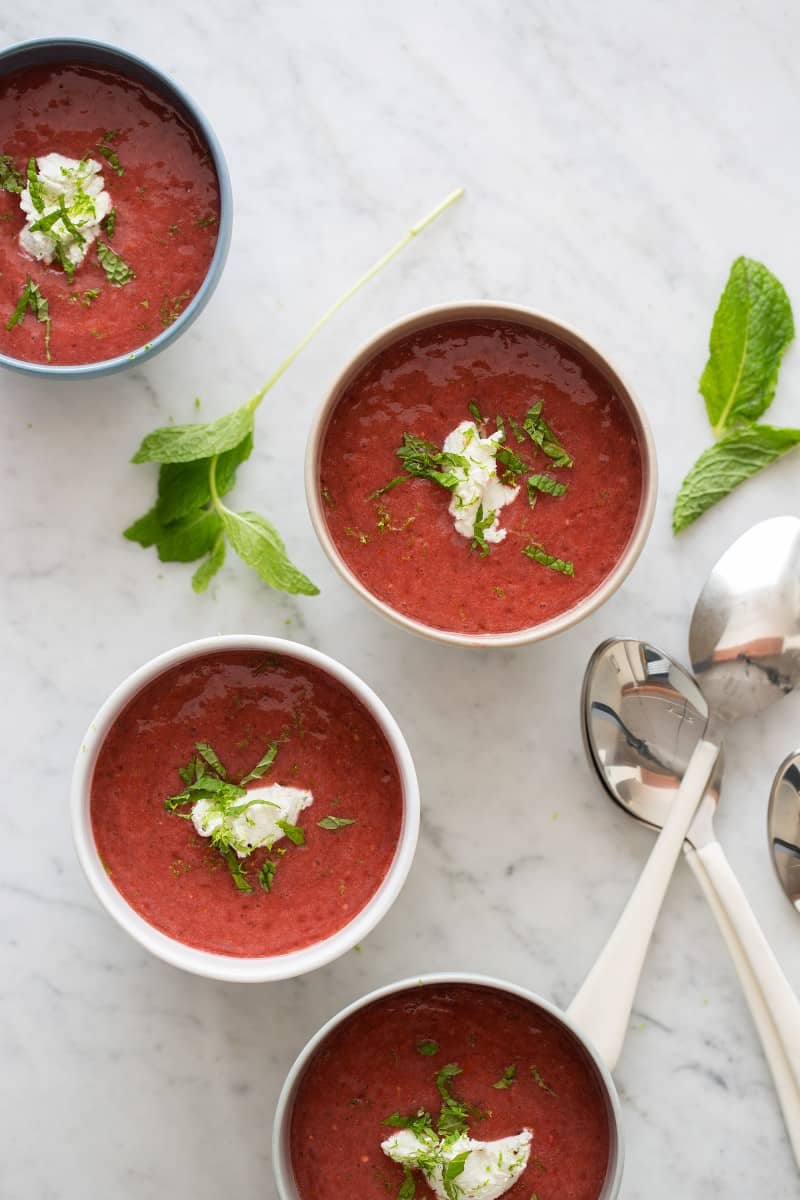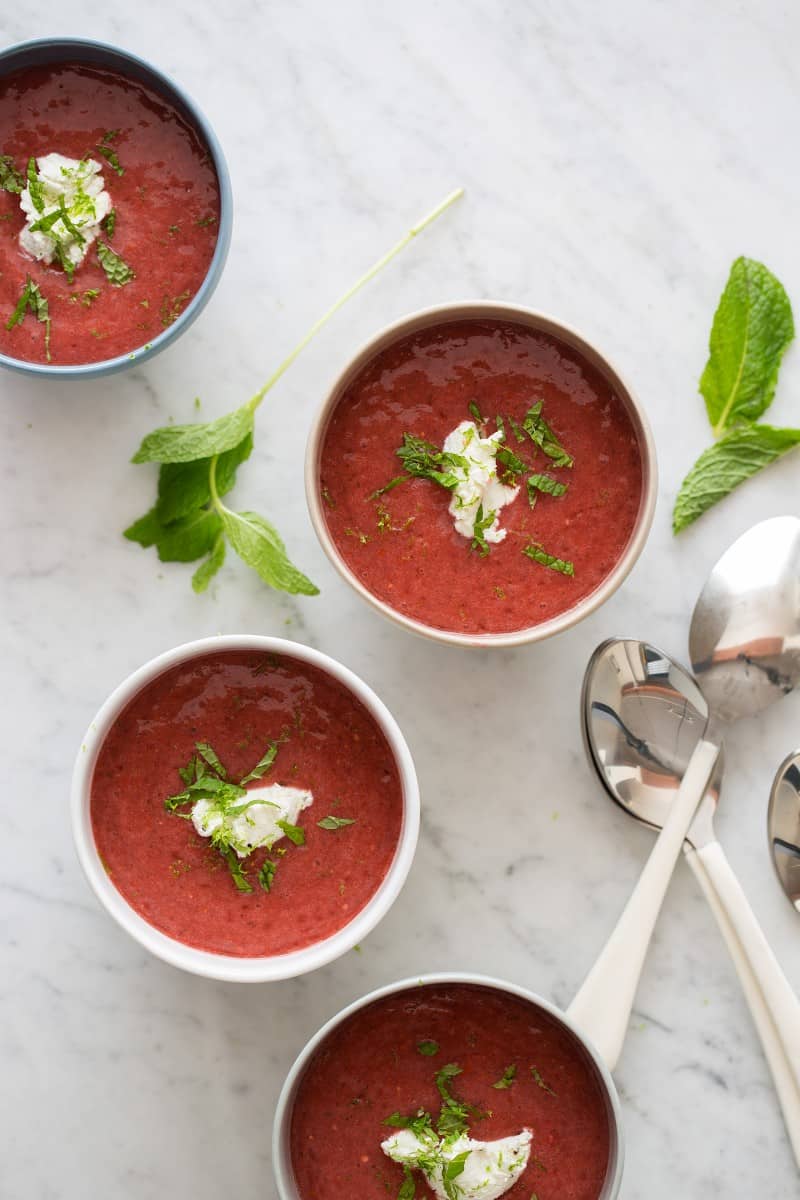 Hey all! So we posted this lil' recipe about a year and a half ago, but we thought we'd bring it back because so many farmer's markets are bursting with gorgeous, organic strawberries and we have a huge hankering! Seriously though, how do you not buy at least 3 pints of strawberries, every time you walk by one of those vendors; the aroma alone is intoxicating, isn't it?!
Anyway, it's been a little cool and breezy in LA these past few days, but the upcoming forecast tells me it's going to be hot and sunny come this weekend, perfect for this super simple, delicious and ultra refreshing strawberry and tomato gazpacho. It's the little things, like yummy gazpacho, that keep the week feeling light and easy…for us at least! Enjoy!
Lets get honest about gazpacho. When I first learned there was such a thing as cold soup I thought that idea was really disgusting. Soup is meant to hot, and filling, and so comforting that you should feel so good about yourself that you forget about all of your insecurities. Then you realize what gazpacho really is. Gazpacho is essentially a smoothie with the addition of tomatoes. That is if you don't normally put tomatoes in your smoothies, and if you do that's weird and I would then tell you its gazpacho. So learning that gazpacho is essentially a smoothie I looked at it a whole lot differently. I like smoothies. I bought a really expensive vitamix so I could make smoothies all the time. The thing about gazpacho is that you can add fun stuff like goat cheese and it's totally ok. Adding goat cheese to a smoothie would again, be really gross. This recipe for Strawberry and Tomato Gazpacho is so light and refreshing. It's one of those dishes you eat when it's a million degrees out and you need something other than a snow cone. I wonder if you all have or have had the same feelings about gazpacho as me. Please share!
♥ Teri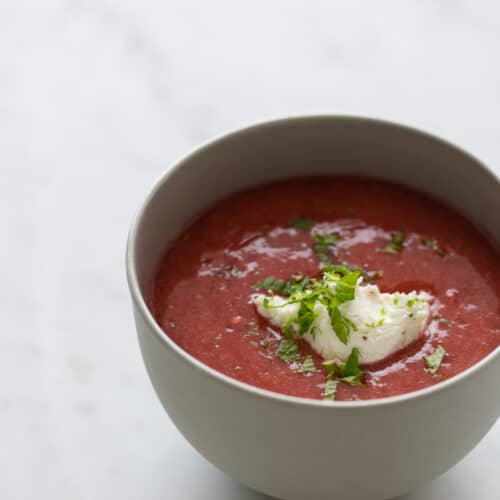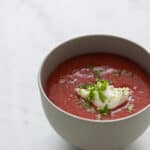 ---
Strawberry and Tomato Gazpacho
INGREDIENTS
16

large

strawberries, cleaned and hulled

5

small

vine ripe tomatoes, chopped

⅓

hothouse cucumber, chopped

2

jalapenos, seeded and chopped

½

bunch mint, chopped

plus extra for garnish

2

limes, juiced

3

tablespoons

honey

salt and pepper to taste
garnish
2

ounces

goat cheese, softened

2

limes, zested

1

teaspoon

cracked black pepper
INSTRUCTIONS
Place all ingredients into a blender and puree until smooth. (Strain if desired,but not necessary)

Pour soup into a large bowl and set into an ice bath. Chill soup for 1 hour.

Stir and adjust seasonings.

Place goat cheese, lime zest and pepper into a small bowl and stir togetheruntil fully combined.

To serve: Ladle soup into each bowl and top with a small dollop of preparedgoat cheese and snips of fresh mint leaves.
Calories:
158
kcal
Carbohydrates:
31
g
Protein:
5
g
Fat:
4
g
Saturated Fat:
2
g
Cholesterol:
7
mg
Sodium:
61
mg
Potassium:
523
mg
Fiber:
5
g
Sugar:
23
g
Vitamin A:
1225
IU
Vitamin C:
98
mg
Calcium:
64
mg
Iron:
1
mg