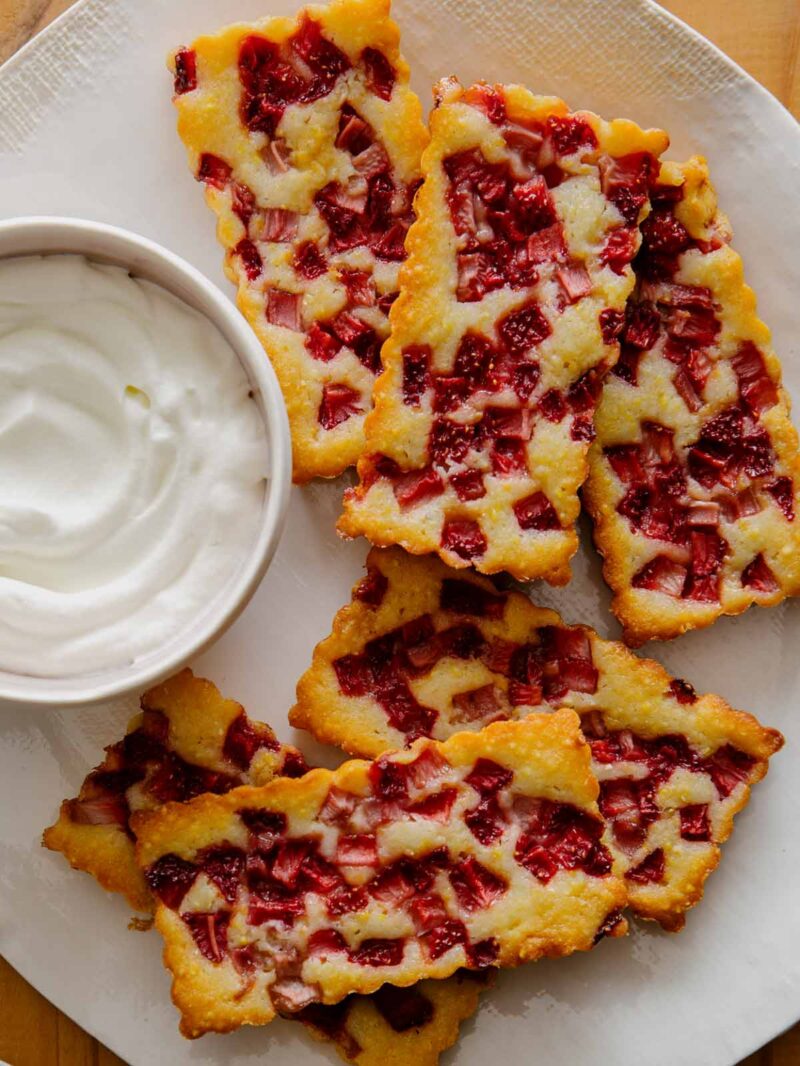 Hey guys! Today we have these totally addicting Mini Strawberry Cornmeal Cobblers! I know what you're probably thinking, isn't this a clafoutis? Not really….a clafoutis batter is more "pancake-like" and lighter. This is a more dense dessert, juiced up in the center with the macerated strawberries. I was never too into cobblers. The mass amount of hot, juicy fruit and thin layer of 'crust' just isn't for me. I want lots of 'crust' with a fair amount of juicy fruit. The whole upside down thing, gives me exactly what I want! The coarse cornmeal is also such a game changer and adds such great texture and flavor to the overall cobblers, but I also absolutely LOVE cornmeal in desserts, so there's that. I also love that they're mini so everyone gets their own!
I had something similar to this at a restaurant last week, but with huckleberries. It's sort of my dessert crush of the moment. Not only is this so easy to make, but you can make one big upside down cobbler with this recipe instead of individual ones. If you need a dessert to bring to an event, or just feel like getting your bake on, make these little guys, I promise you, you'll be so happy you did! xx, Jenny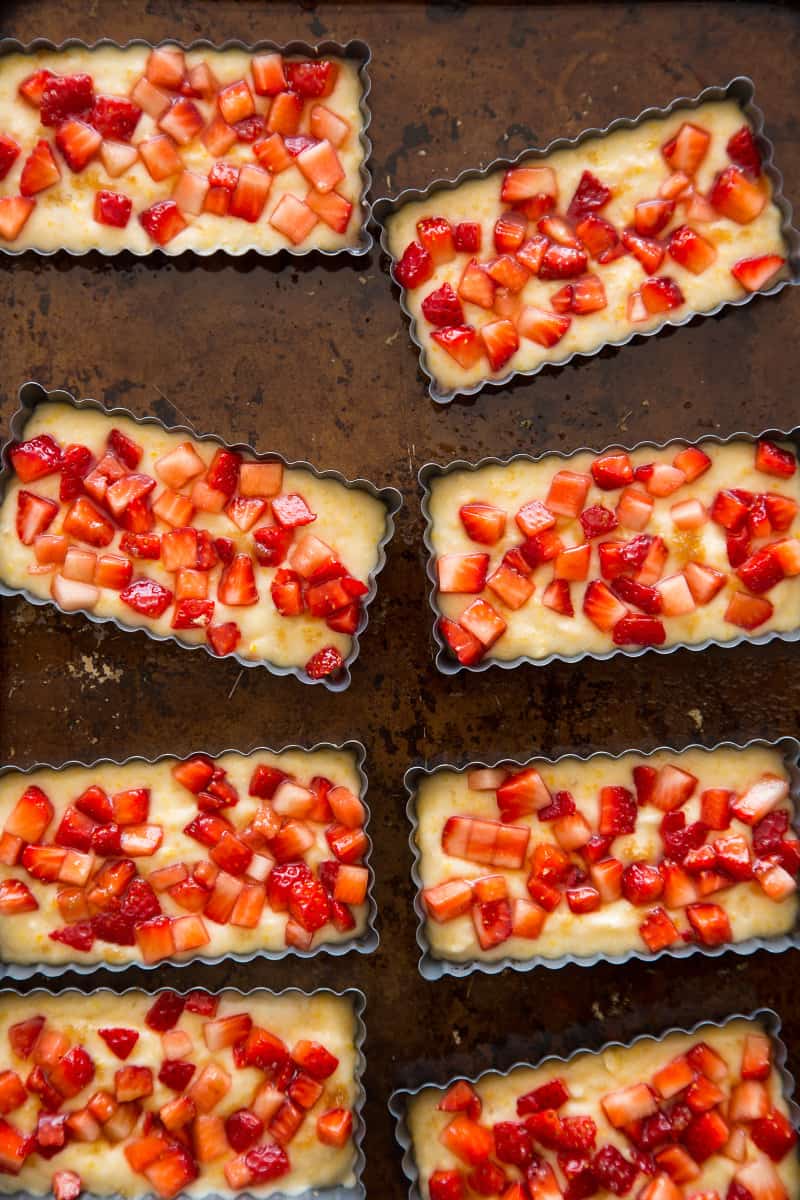 Looking for more strawberry recipes? We have a ton!