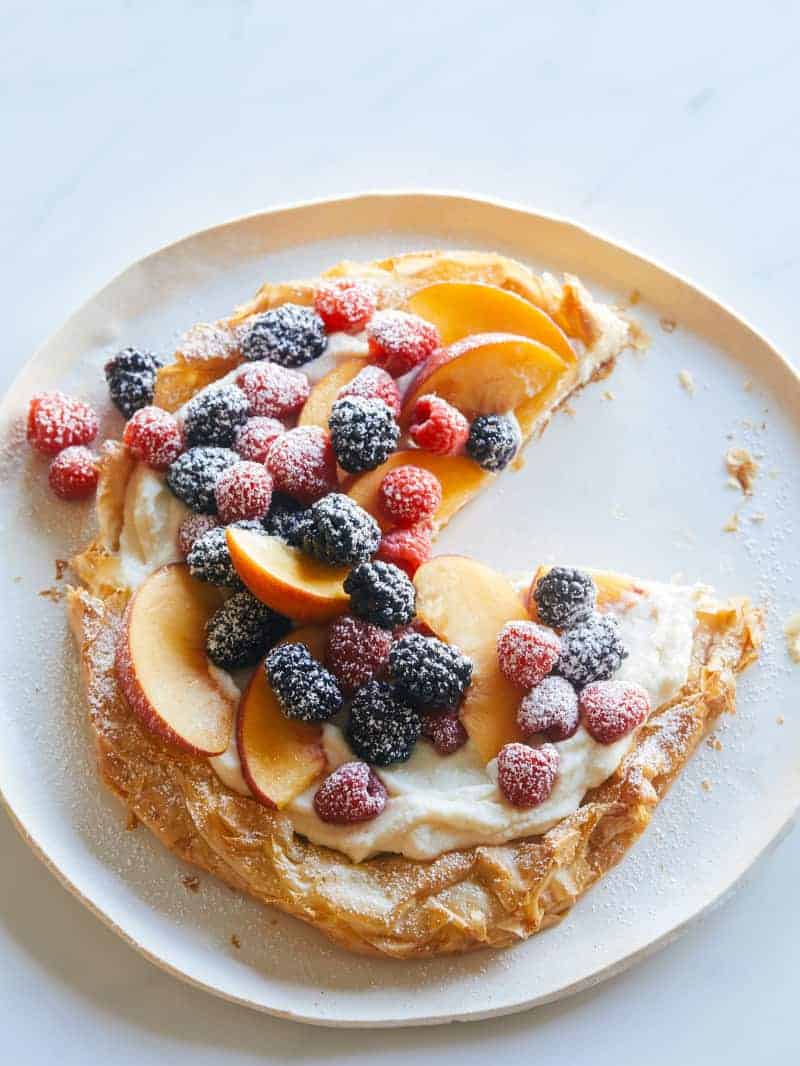 Summer dessert alert! And an easy simple one – that is delicious and quick to make. Those are the best ones! Perfect for lazy summer dinners with friends. You can swap out your favorite summer fruit with anything you like. We used blackberries, raspberries and peaches because those are our favorites. I also love being able to use store bought phyllo because it makes this recipe so very easy to throw together. It also makes this a lighter dessert which is perfect for the summer heat. Hope you guys enjoy!
♥ Teri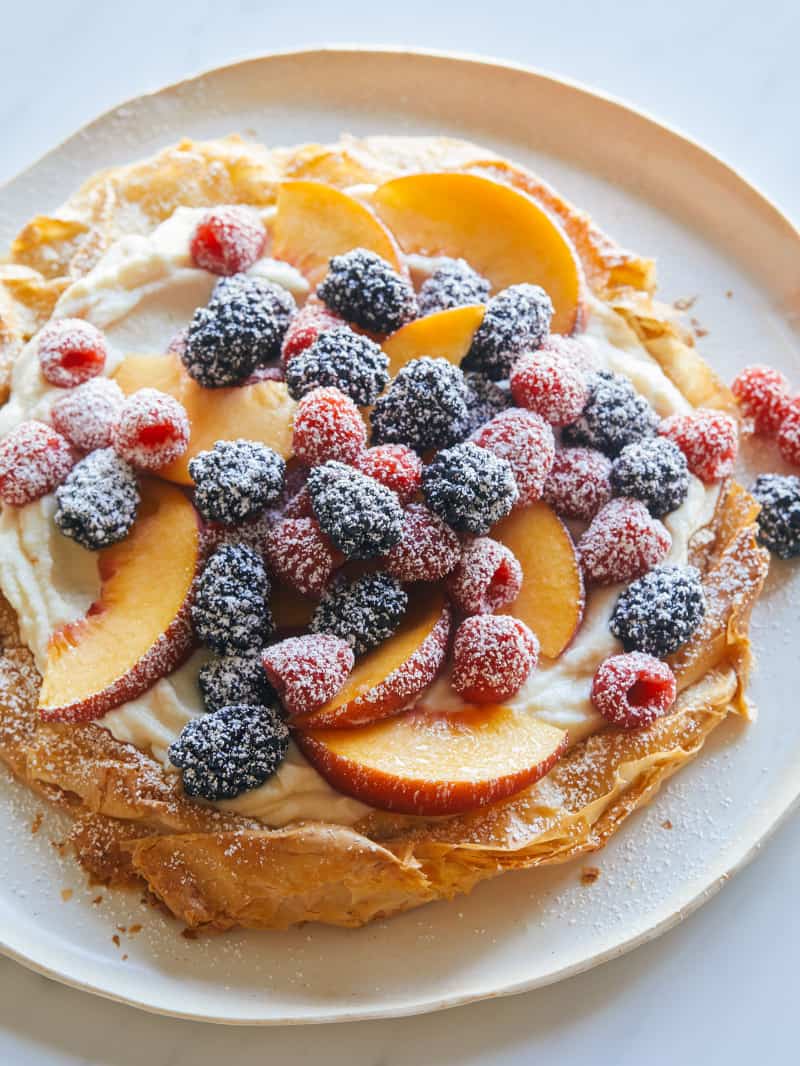 Summer Fruit + Honey Whipped Ricotta Crostata

Makes 1 (9 inch)

Ingredients:
10 sheets phyllo, thawed
2 1/2 tablespoons unsalted butter, melted and cooled
filling:
8 ounces whole milk ricotta
1/2 cup honey
1/2 teaspoon vanilla extract
1/2 teaspoon sea salt
2 peaches, pitted and thinly sliced
1 heaping cup blackberries
1 heaping cup raspberries

powdered sugar, for serving

Directions:
1. Preheat oven to 400˚F.
2. Line a baking sheet with parchment paper.
3. Place a sheet of phyllo in center of baking sheet and brush with melted butter and top with another sheet of phyllo, slightly turned so the sheets aren't completely overlapping. Brush sheet of phyllo with butter.
4. Repeat step 3 until all phyllo and butter have been used.
5. Place a clean, 9" cake pan (that's lightly greased on the outside) in the center of the phyllo sheets and scrunch the exposed ends towards the center, against the cake pan.
6. Carefully lift can pan out from the center, so there is an empty phyllo shell with a scrunched border.
7. Bake crust for 14 to 16 minutes or until golden brown and crisp.
8. While crust bakes, place ricotta, honey, vanilla, and salt into a mixing bowl and beat together until light and fluffy.
9. Remove crust from oven and cool completely.
10. Transfer baked crust to a platter and spread honey whipped ricotta evenly over the crust, avoiding covering the border.
11. Top ricotta with the peaches, blackberries and raspberries. Slice and serve.