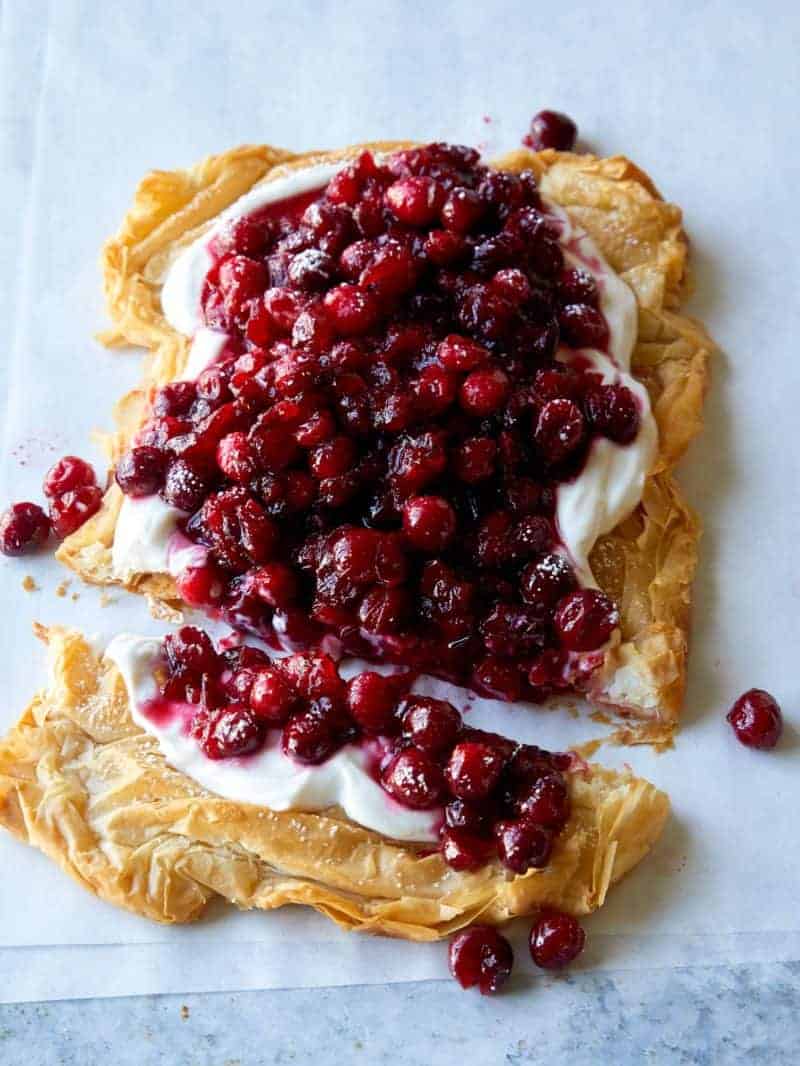 Today we have a simple and beautiful dessert that utilizes the cranberries we are all seeing in the grocery stores right now. This is a pretty low maintenance dessert. The phyllo dough is store bought, and the yogurt filling is easy to throw together, as is the cranberry filling. It's really nice to have a recipe like this Cranberry Crostata up your sleeve for the holidays when you need to bust out something quick!
♥ Teri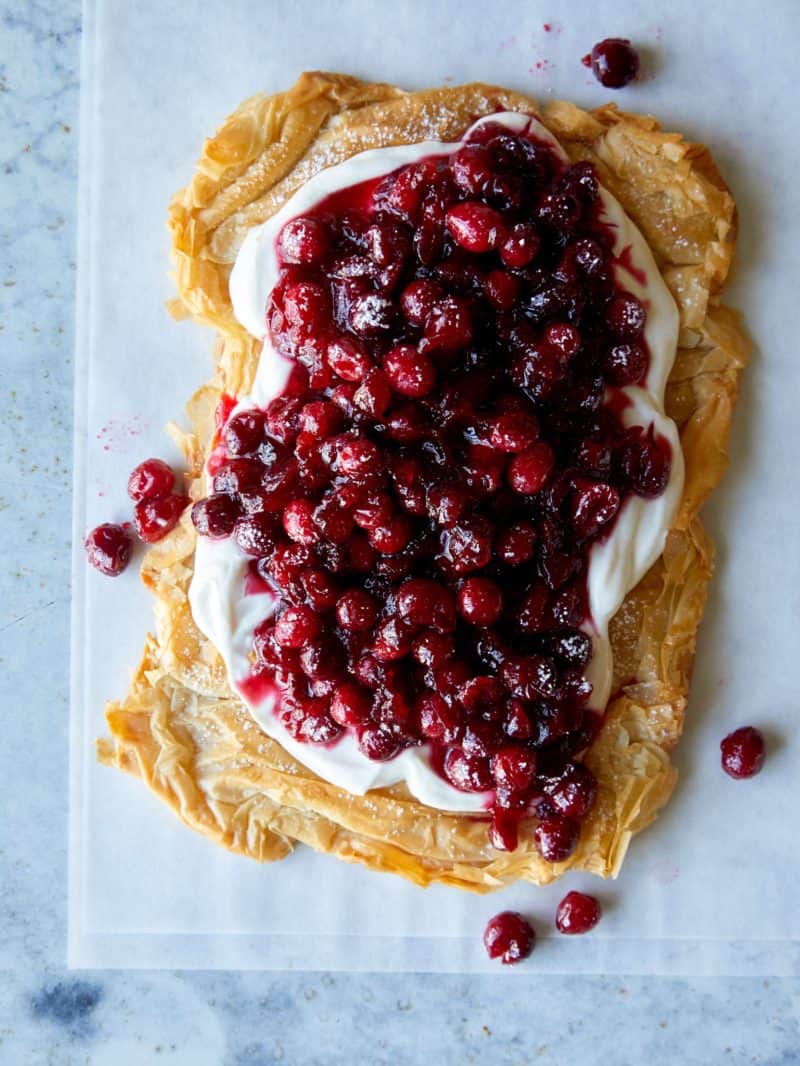 Cranberry Crostata

Makes 1 (9"x 5" inch)

Ingredients:
10 sheets phyllo, thawed
2 1/2 tablespoons unsalted butter, melted and cooled
cranberry filling:
1 (10 ounce) package cranberries
1/2 cup light brown sugar
juice and zest 1 orange
pinch salt
yogurt filling:
8 ounces Greek yogurt
1/4 cup honey
1/2 teaspoon vanilla extract
1/2 teaspoon sea salt
powdered sugar, for serving

Directions:
1. Preheat oven to 400˚F.
2. Line a baking sheet with parchment paper.
3. Place a sheet of phyllo in center of baking sheet and brush with melted butter and top with another sheet of phyllo, slightly turned so the sheets aren't completely overlapping. Brush sheet of phyllo with butter.
4. Repeat step 3 until all phyllo and butter have been used.
5. Scrunch up 1 inch border of phyllo, creating a lifted border.
6. Bake crust for 14 to 16 minutes or until golden brown and crisp.
7. While crust bakes, place all cranberry filling ingredients into a small saucepan and simmer on low heat for 15 to 20 minutes, stirring occasionally, until mixture has cooked down and become 'jammy'. Remove from heat and cool.
8. Next, place yogurt, honey, vanilla, and salt into a mixing bowl and beat together until light and fluffy. Set aside.
9. Remove crust from oven and cool completely.
10. Transfer baked crust to a platter and spread yogurt evenly over the crust, avoiding covering the border.
11. Top yogurt evenly with cranberry compote and dust with powdered sugar. Slice and serve.