Our favorite way to celebrate the New Year is with an epic menu full of the best New Year's Eve Food. So we created this huge list of New Year's Eve Dinner ideas. Whether you're having a small group of friends over, or a bigger celebration we have the recipes for you.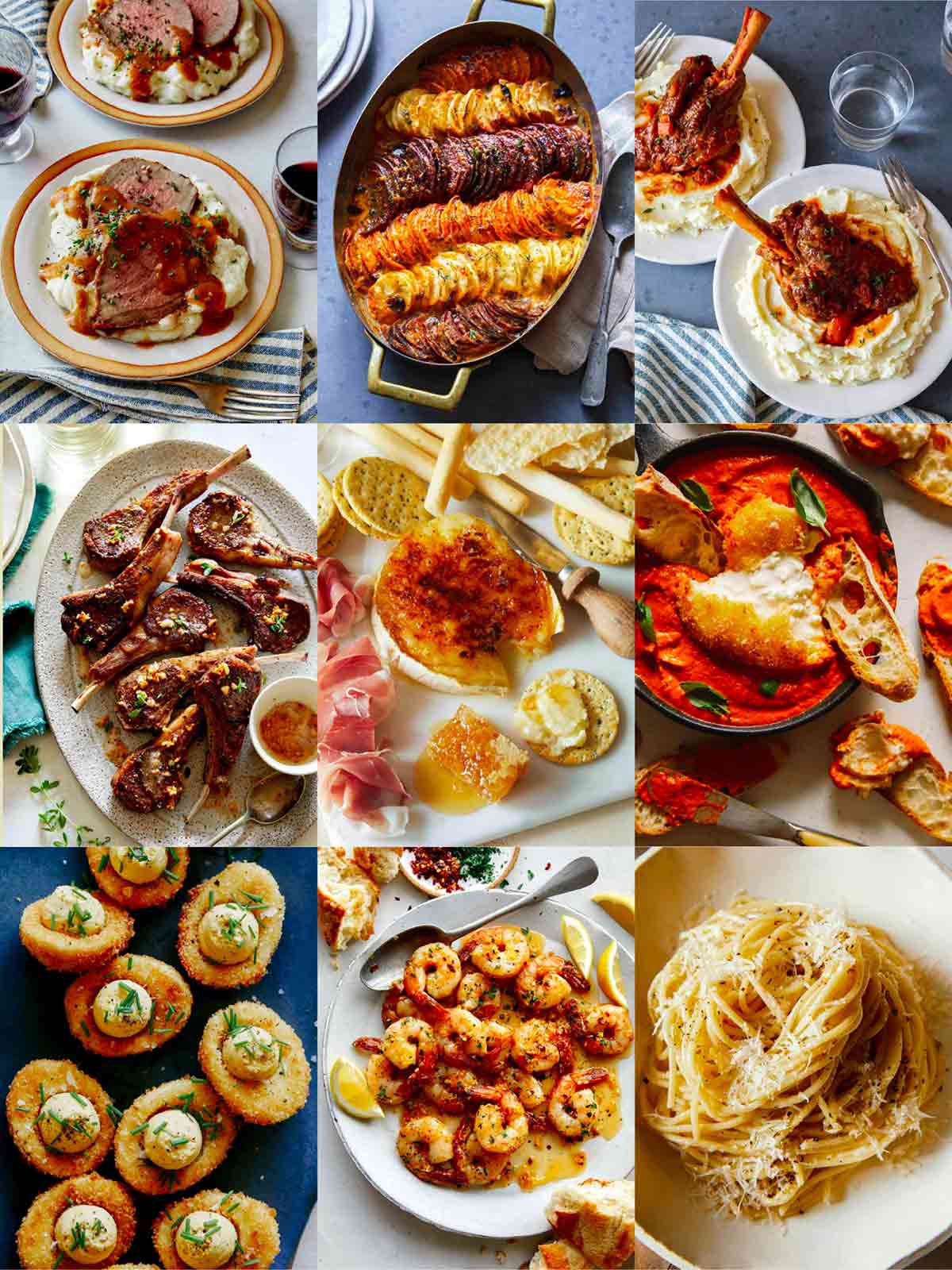 Traditional New Year's Eve Foods
To start, we love our recipes for Honey Brûlée Brie. It's way better than any cheese ball you can think of, and it is a snap to whip together. This is one of our most popular appetizers on the blog!

Our favorite main that also happens to be a crowd-pleasing recipe is our Easy Roast Beef. You can serve it simply with your favorite potato dish. Smothered in gravy, this New Years Eve dinner idea is sure to make your guests happy!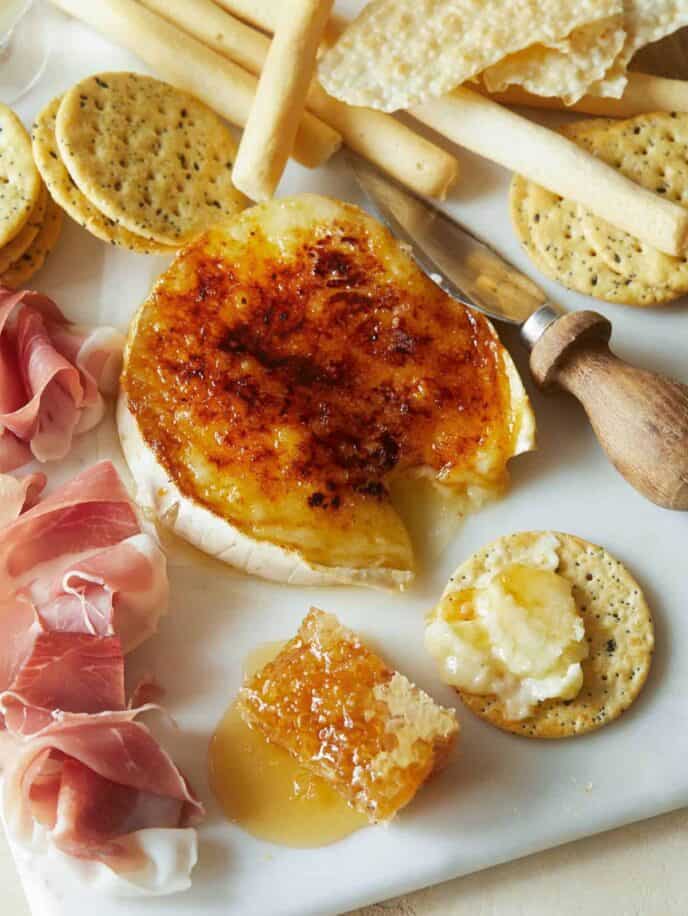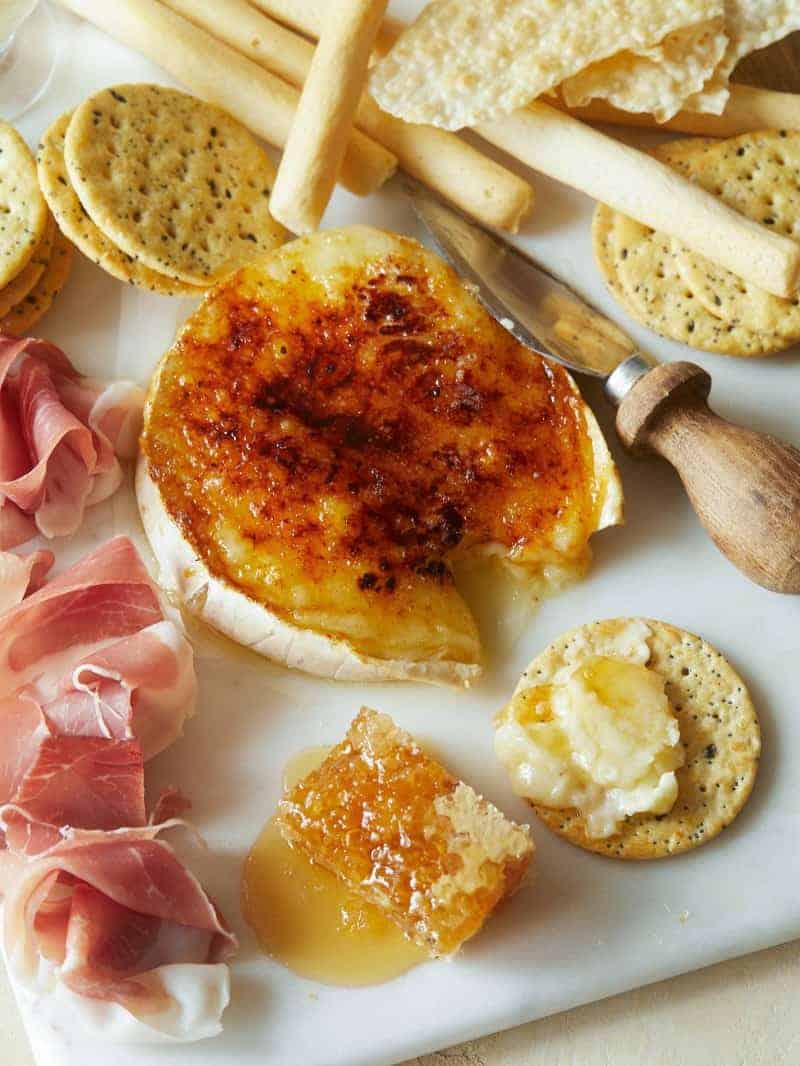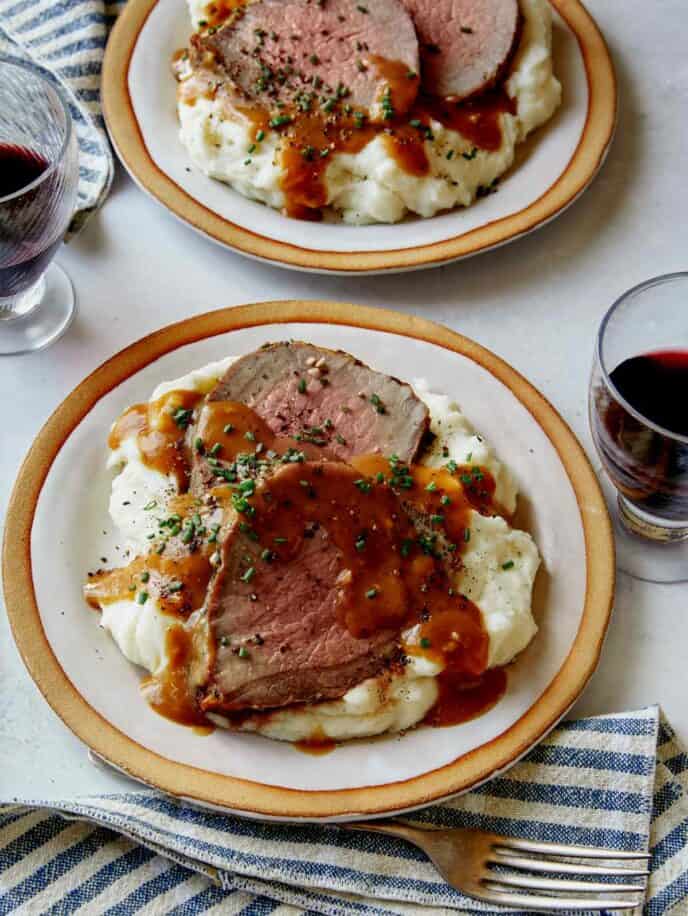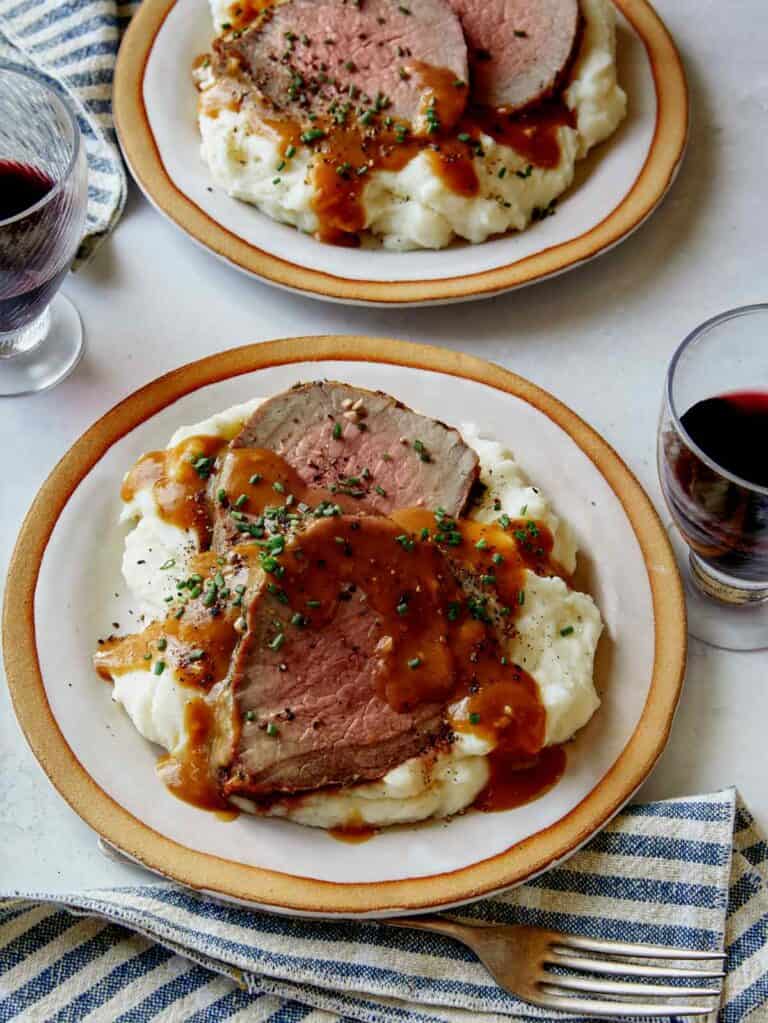 To go with your Roast Beef recipe, we love our Heavenly Mashed Potatoes. This recipe has cottage cheese which makes them insanely creamy.

For a vegetable side, we recommend our Root Vegetable Gratin. Not only is this recipe beautiful, it's so delicious. It is one of the most popular recipes on our blog!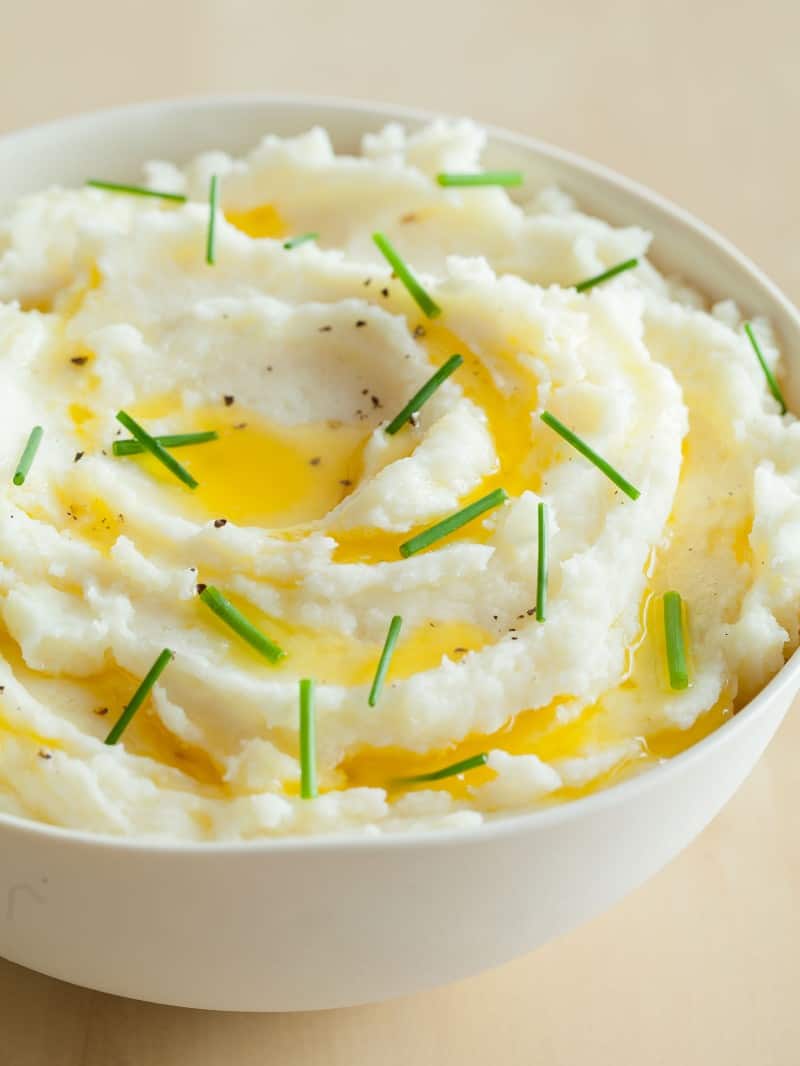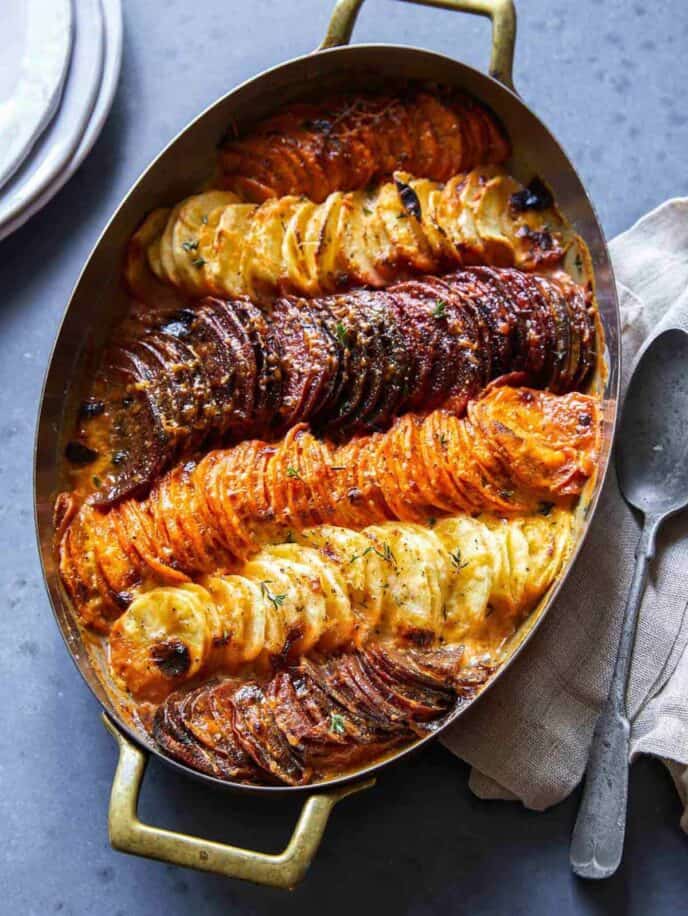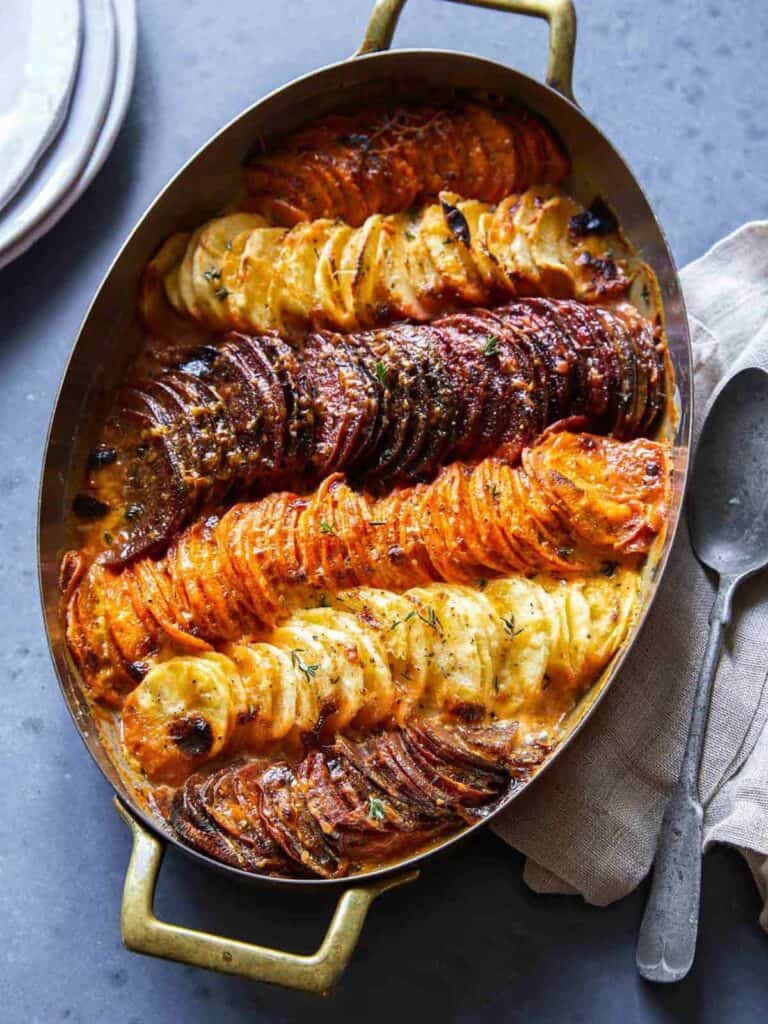 For dessert, we are obsessed with our Sticky Toffee Pudding. You can make a lot of this ahead, but it's best served warm so you will need to load it up with the toffee sauce and throw it back in the oven to get it nice and warm and then serve it. Trust us, it's so worth it.
A yummy Champagne cocktail is important to celebrate everything we have all been through! Our Spiced Blood Orange Champagne Punch is a delicious option!
New Years Eve Finger Foods
Want to impress your guests? Then this recipe for Fried Burrata over Romesco Sauce is the one. The burrata is already super creamy and delicious, but frying it makes it slightly warm, and oh so delicious. With a crispy exterior and swimming in our flavorful Romesco sauce, you will want to make sure you have plenty of crostini to soak up the last drops!

You know and love Classic Deviled Eggs, but have you ever heard of Fried Deviled Eggs? That's right – fried! We dredge and fry up the egg white before filling them with the yolk mixture. This is such a delicious and unexpected twist on the traditional deviled eggs.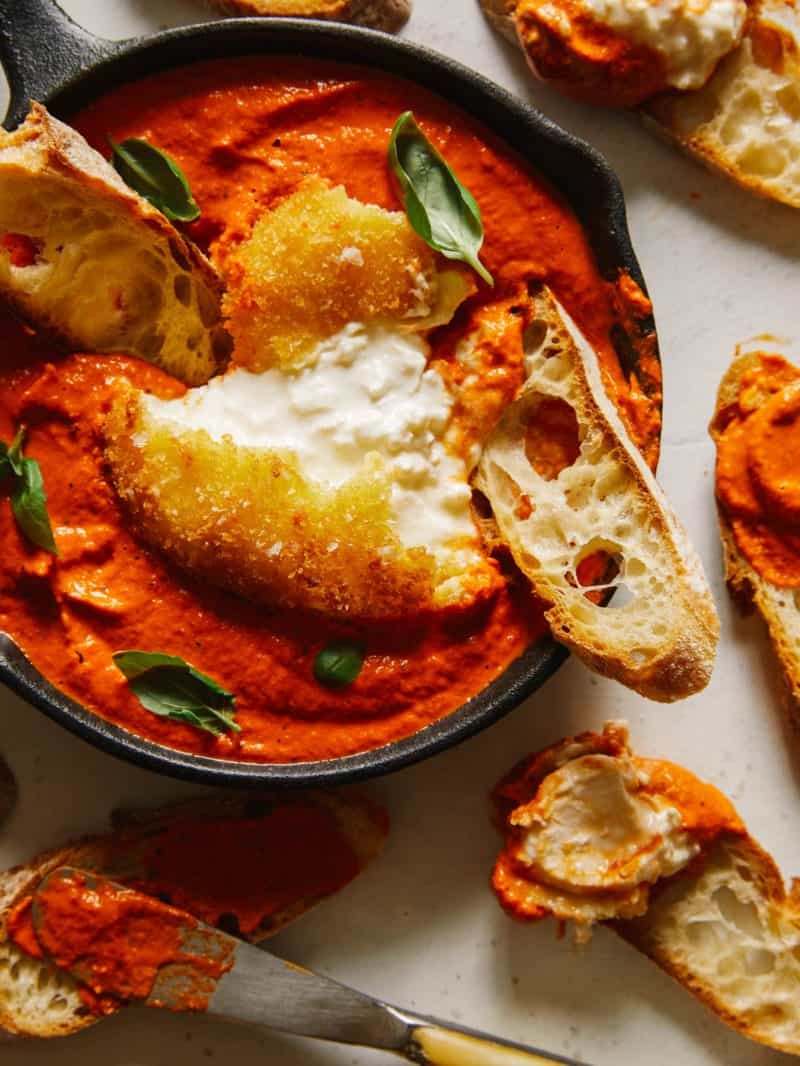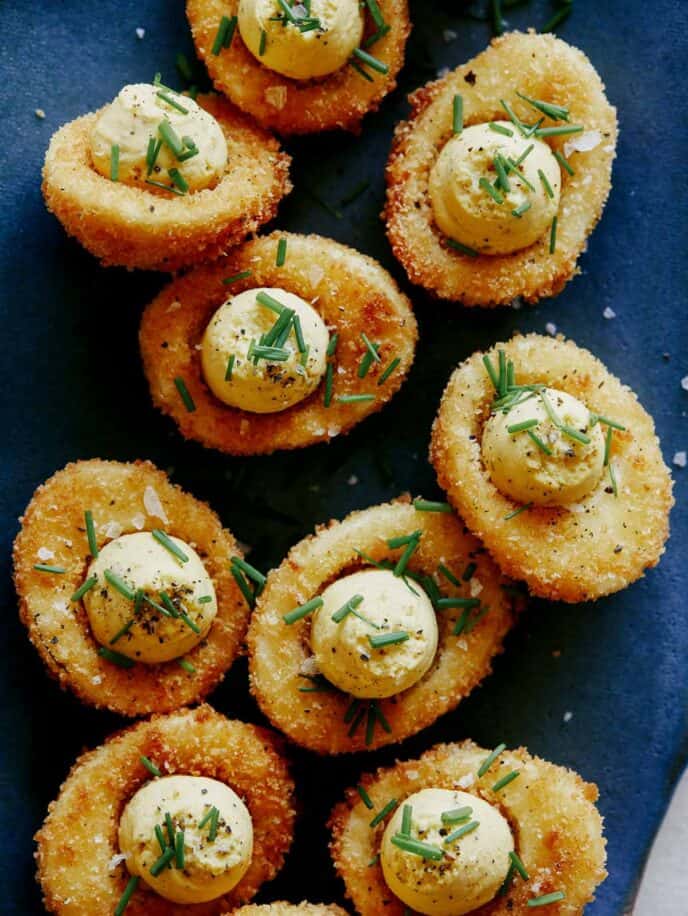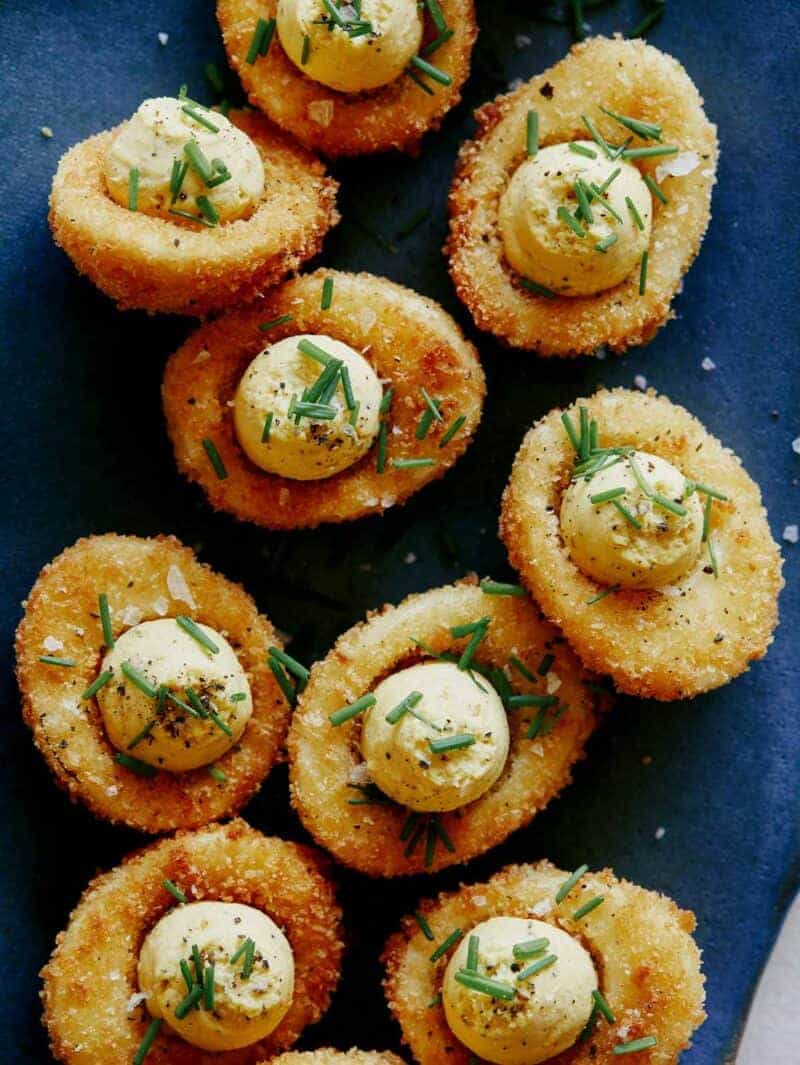 Our Prosciutto Topped Cucumber Crostini appetizer recipe is the one for you if you want to make sure you will have room for all the other delicious foods you have on your menu for New Years.

Our Pizza Wheels are the perfect New Years Eve Finger Foods. I even love the idea of prepping these ahead, and baking them off after midnight when everyone needs a little post midnight snack!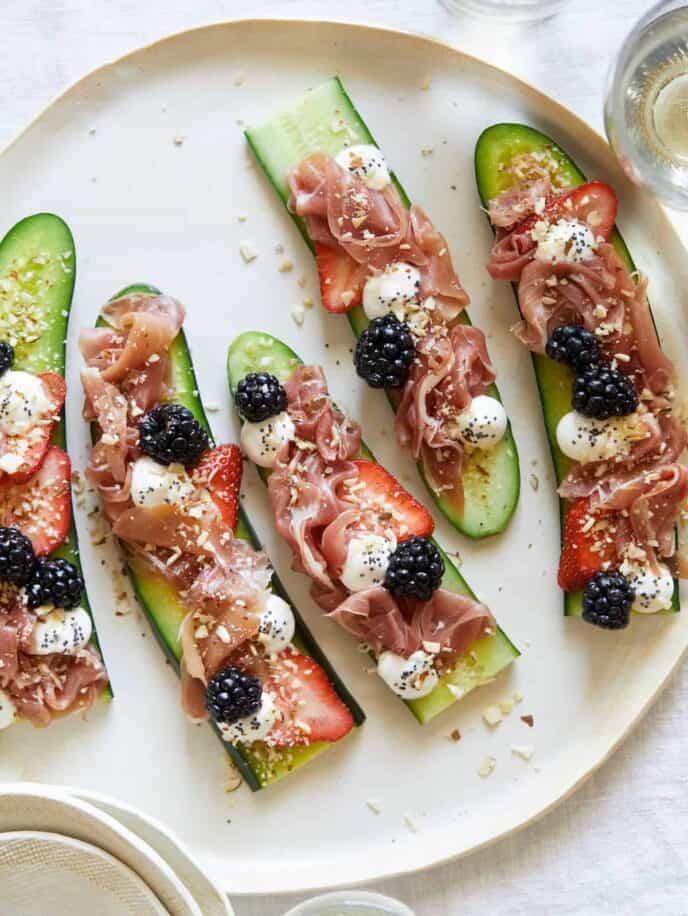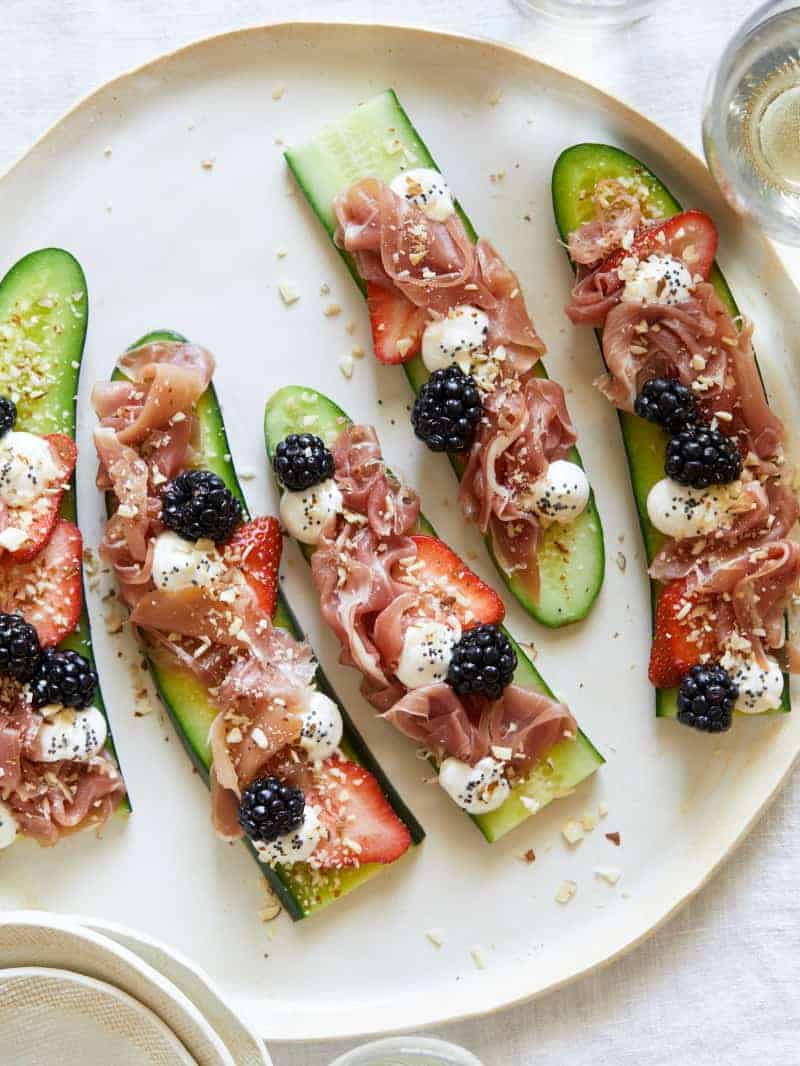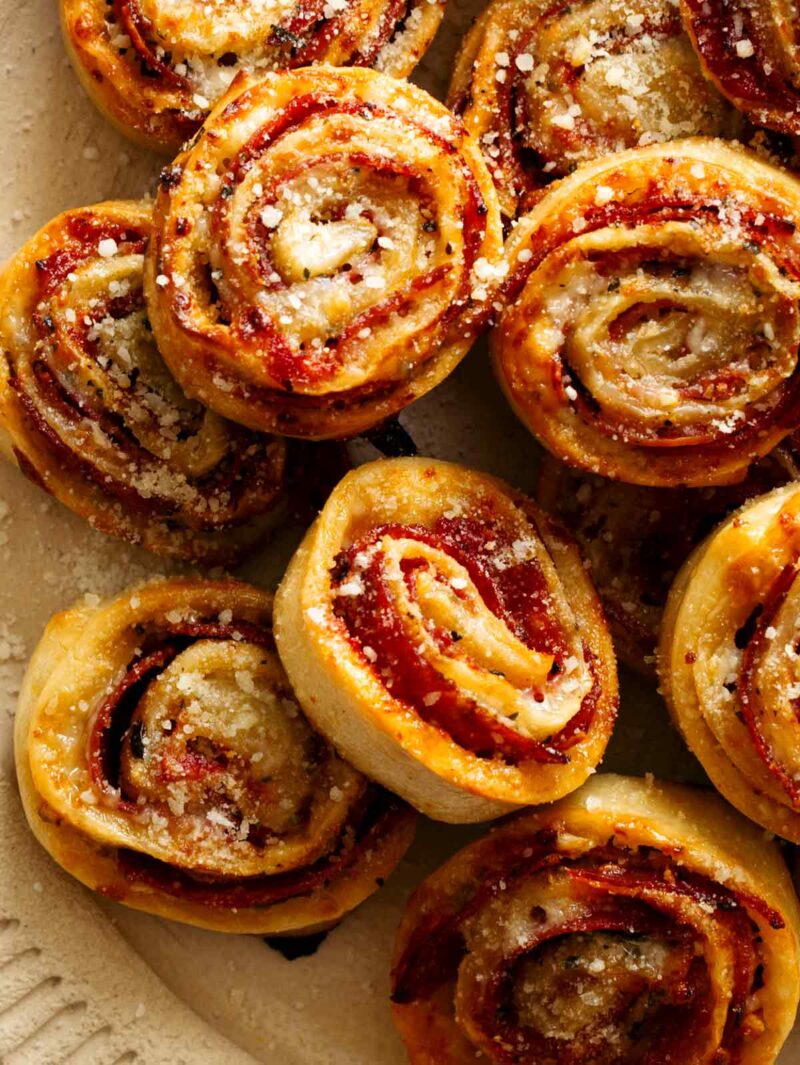 If dips are your thing, then you're going to love our Buffalo Chicken Dip. It's seriously addicting. Creamy chicken with lots of cheese and a little kick baked up and served warm. Everyone will love this recipe!

Speaking of dips, our Korean Corn Cheese is a super easy, minimal ingredient appetizer recipe that is so good. You can make this one ahead and bake when you're ready!
Our Halloumi Nuggets are like mini Mozzarella Sticks, but in nugget form. Halloumii s a little bit more of a firmer cheese than mozzarella and so it's very good at holding its bite-sized form. Serve with marinara!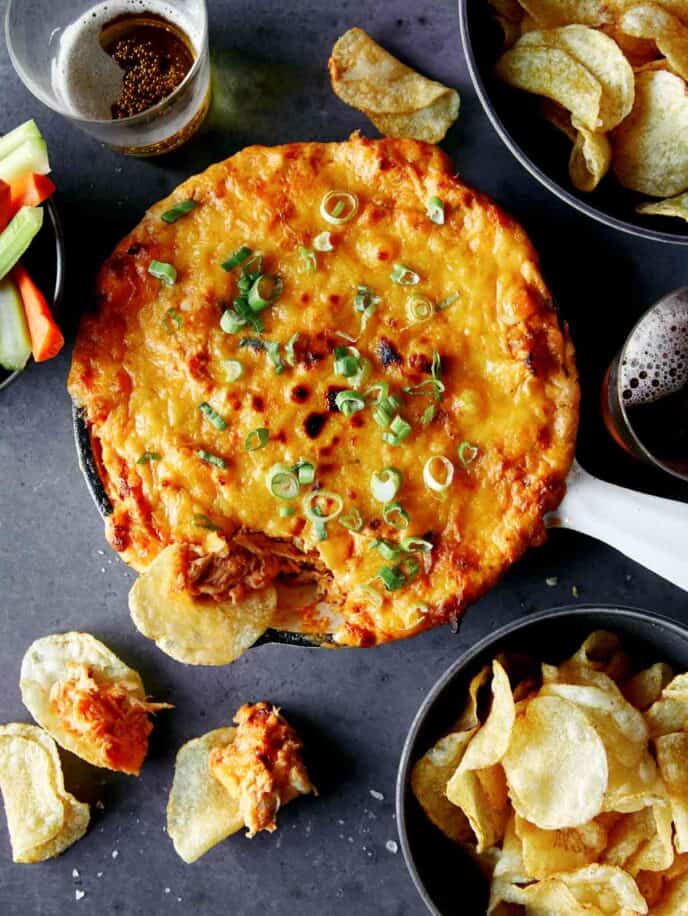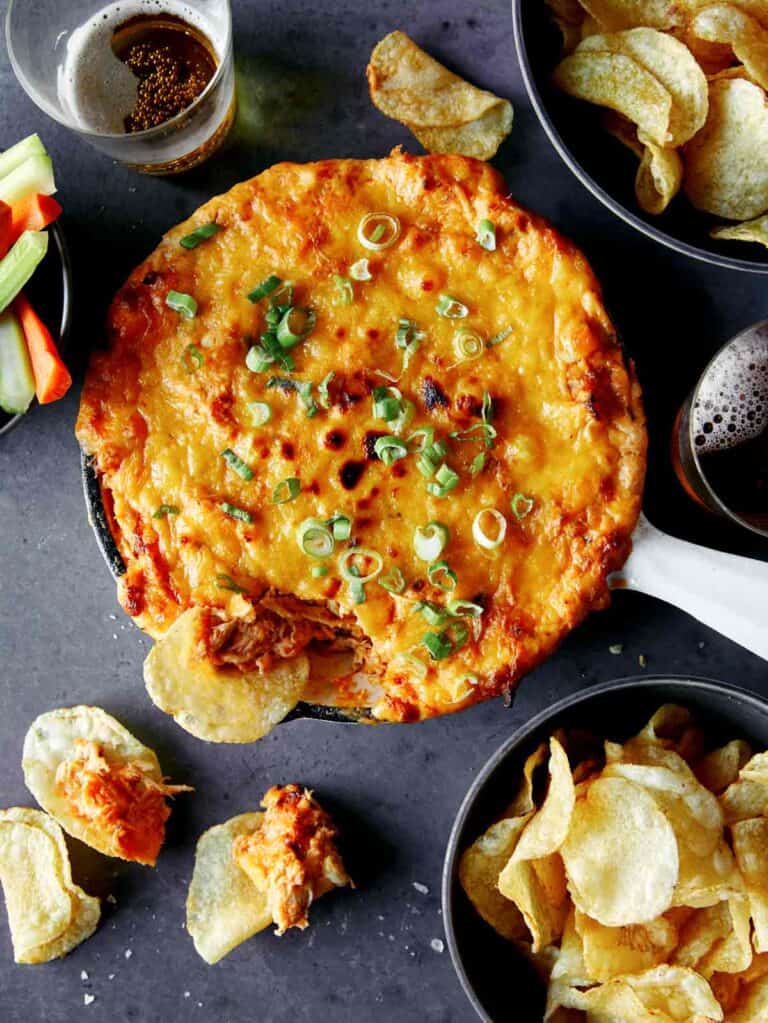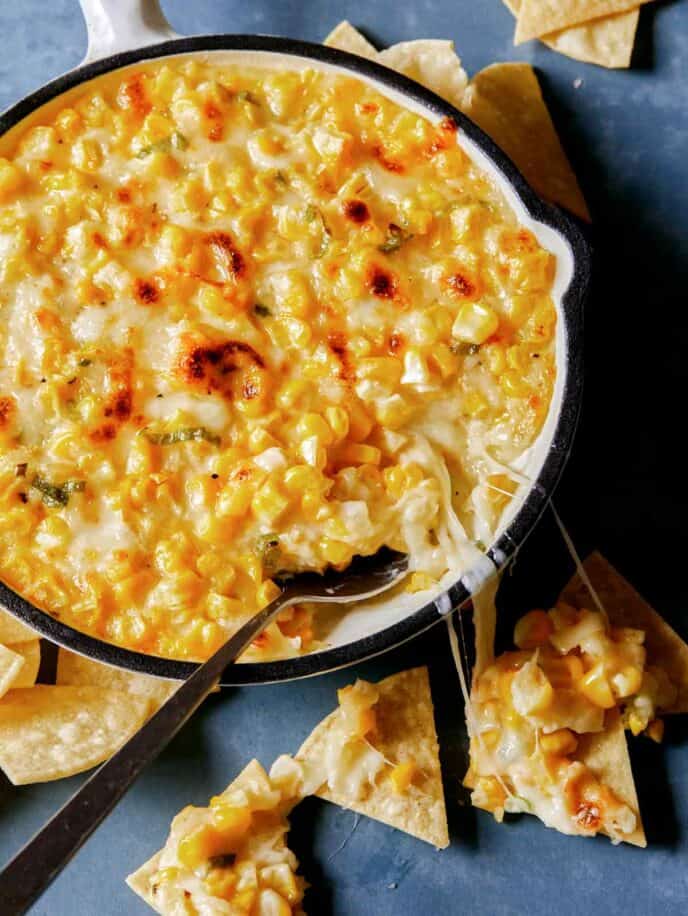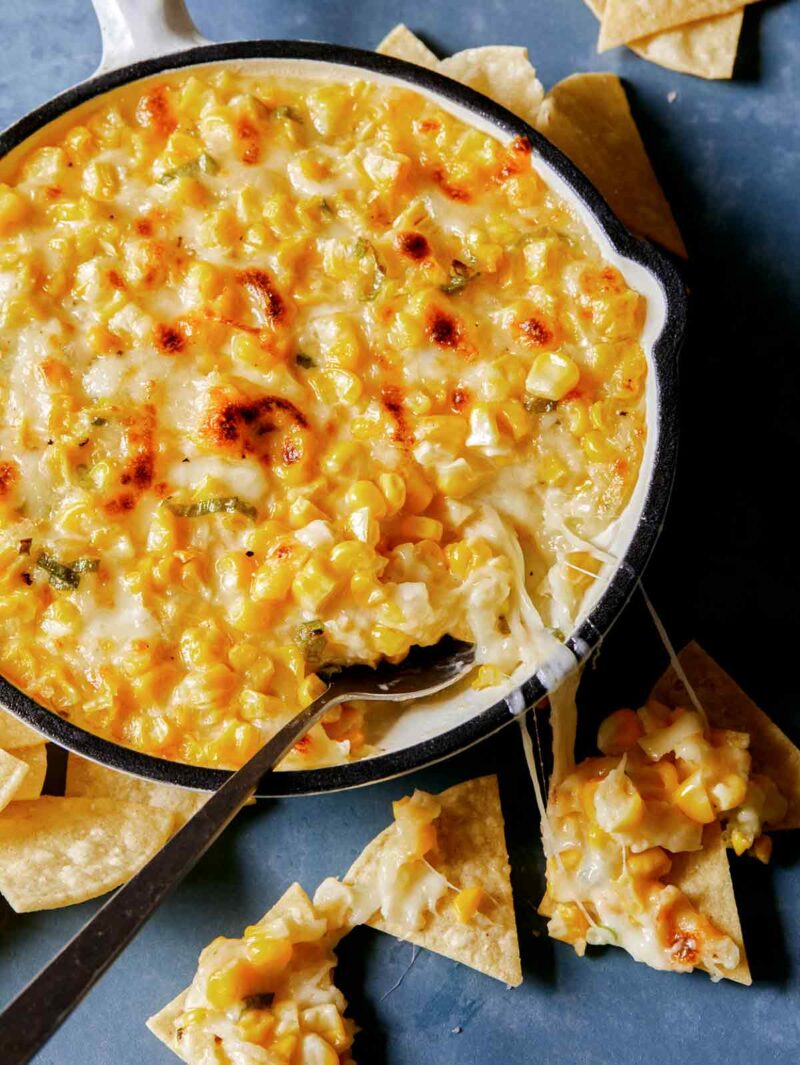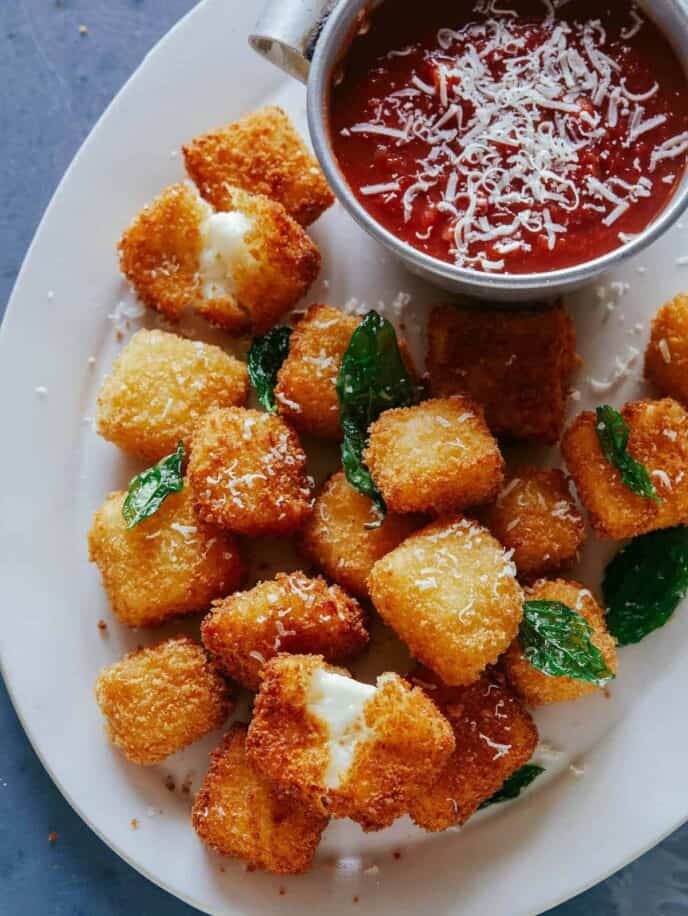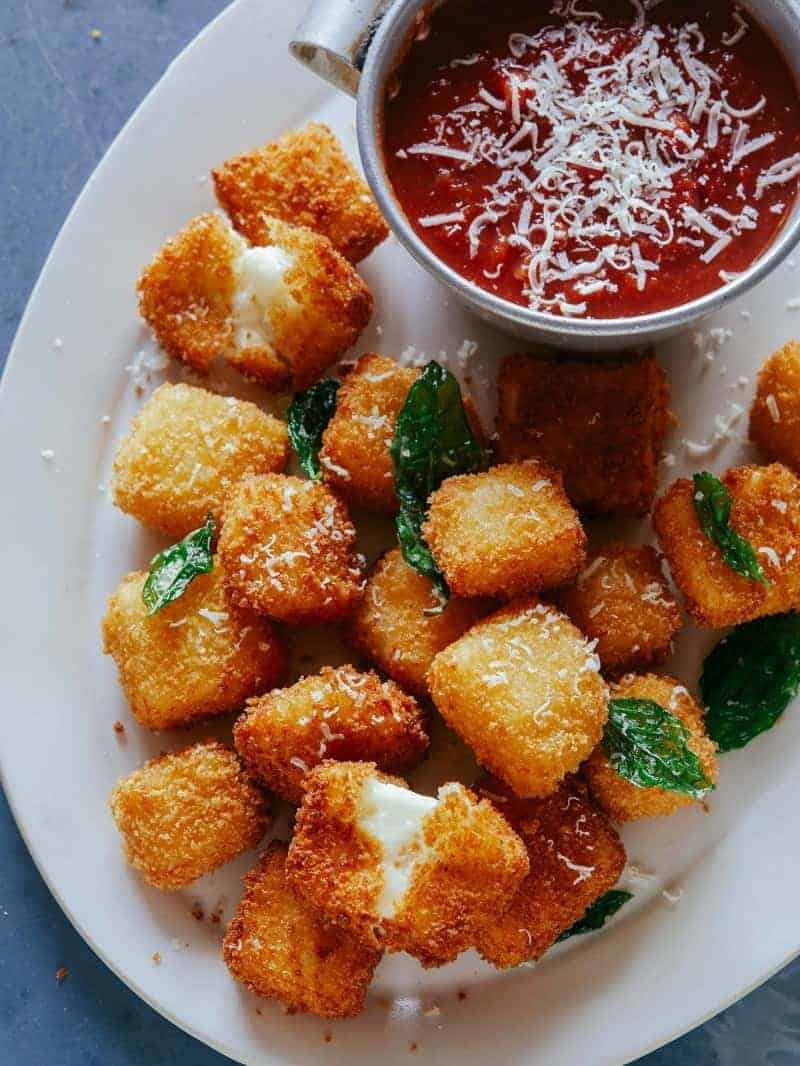 Our Best New Years Eve Dinner Ideas
If you're wondering what to make for new years eve dinner, we have tons of ideas. We broke them up into sections to make it easier for you depending on your New Year's Eve plans. Here is our list of super-easy dinners for the host that wants to be able to spend the most time with their guests. We have a list of recipes that are a little more fancy, with cuts of meat you usually don't have for your typical dinner. Then we have a list of recipes that the whole family will approve of. For all you chicken fans we listed out our most flavorful chicken dinner recipes that will definitely be a hit. After that, we have a list of our favorite unexpected but sure to be crowd-pleasing recipes. We hope you can find a New Years Eve dinner idea you love!

Easy New Year's Eve Food
If you are the type of host that wants your dinner to be delicious, but you also don't want to make a crazy complicated recipe, we totally get that. We weeded through all our recipes on the site and picked out the recipes that will be perfect for an easy New Year's Eve dinner. All of these recipes will ensure you will be spending time with your guests, and not in the kitchen.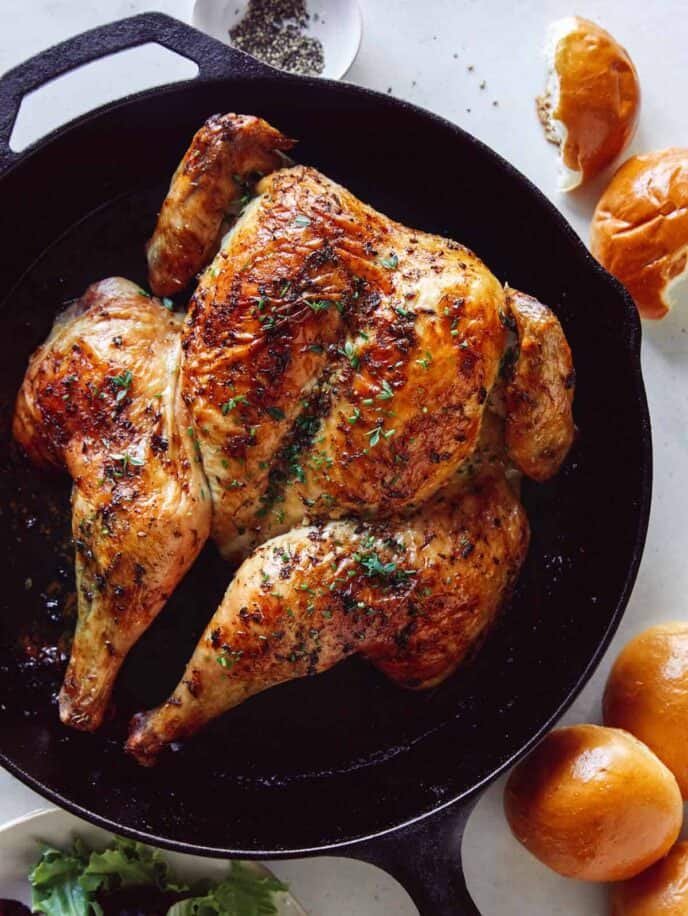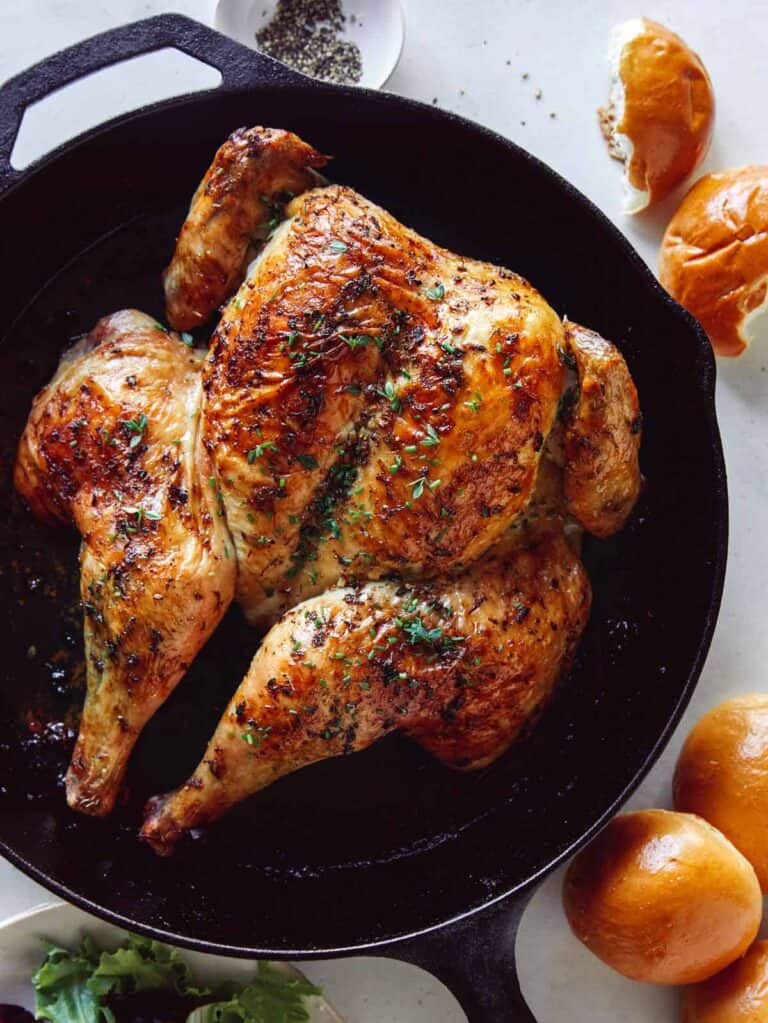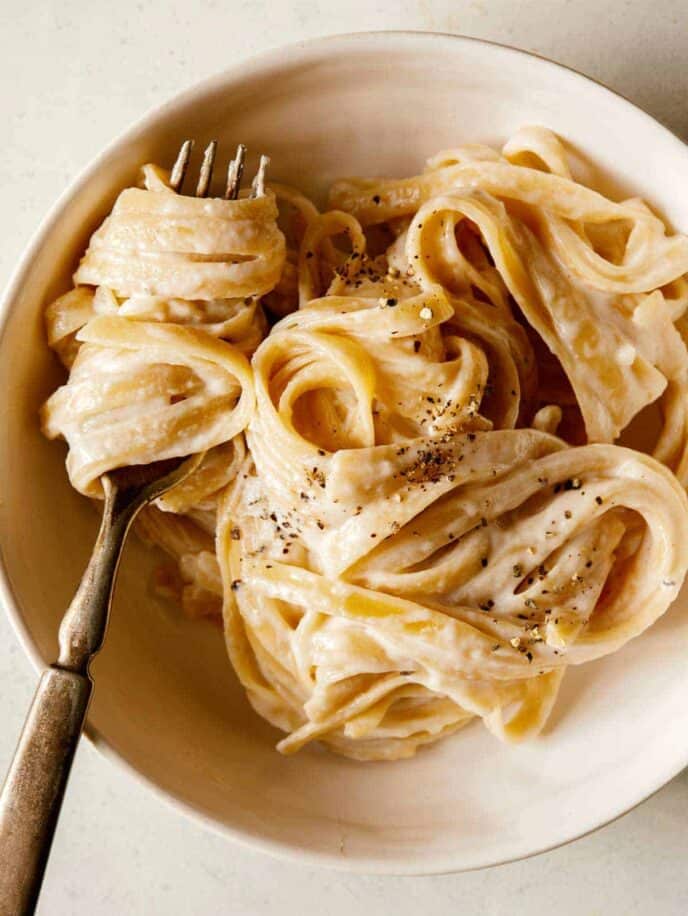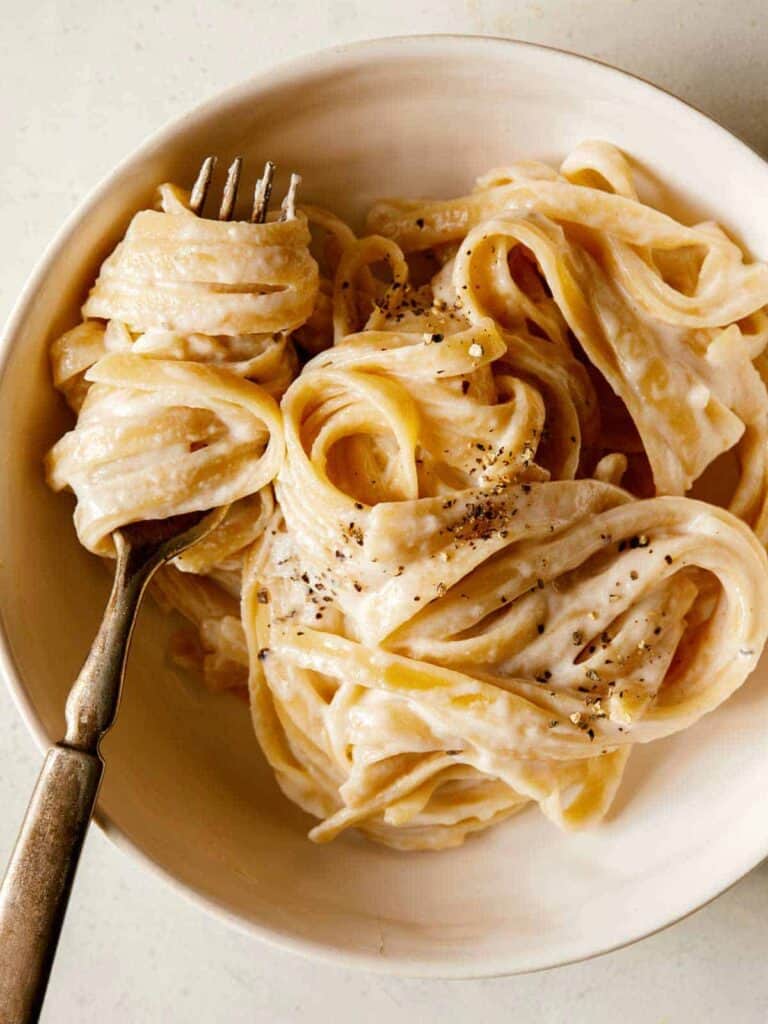 Our Shrimp Scampi is garlic sauce perfection, don't forget the crusty baguette!

This Vodka Sauce recipe is one of our favorite pasta recipes. Serve with some chicken to make it heartier, and some garlic bread for sopping up this delicious sauce!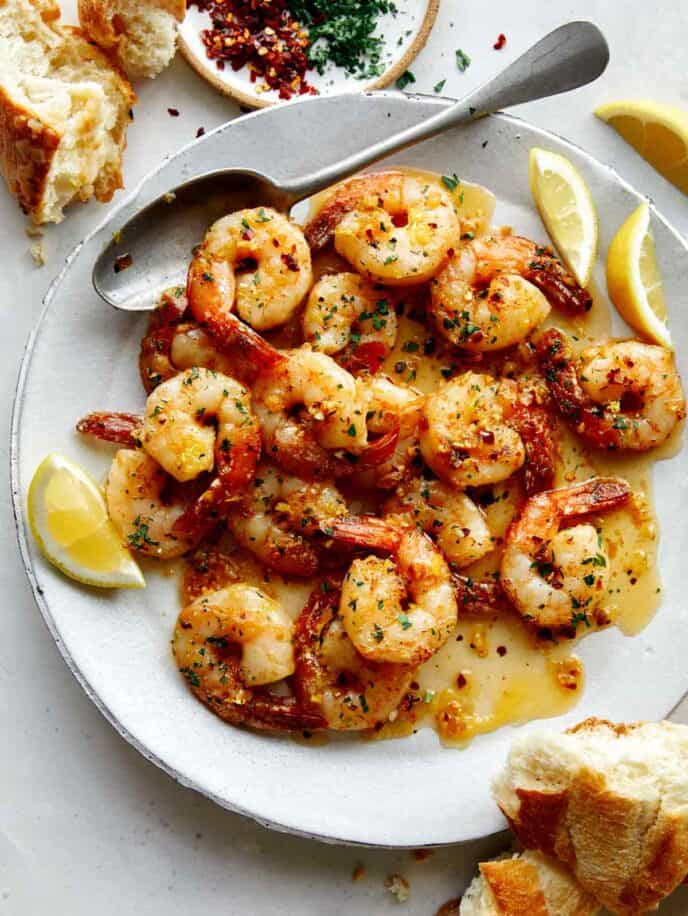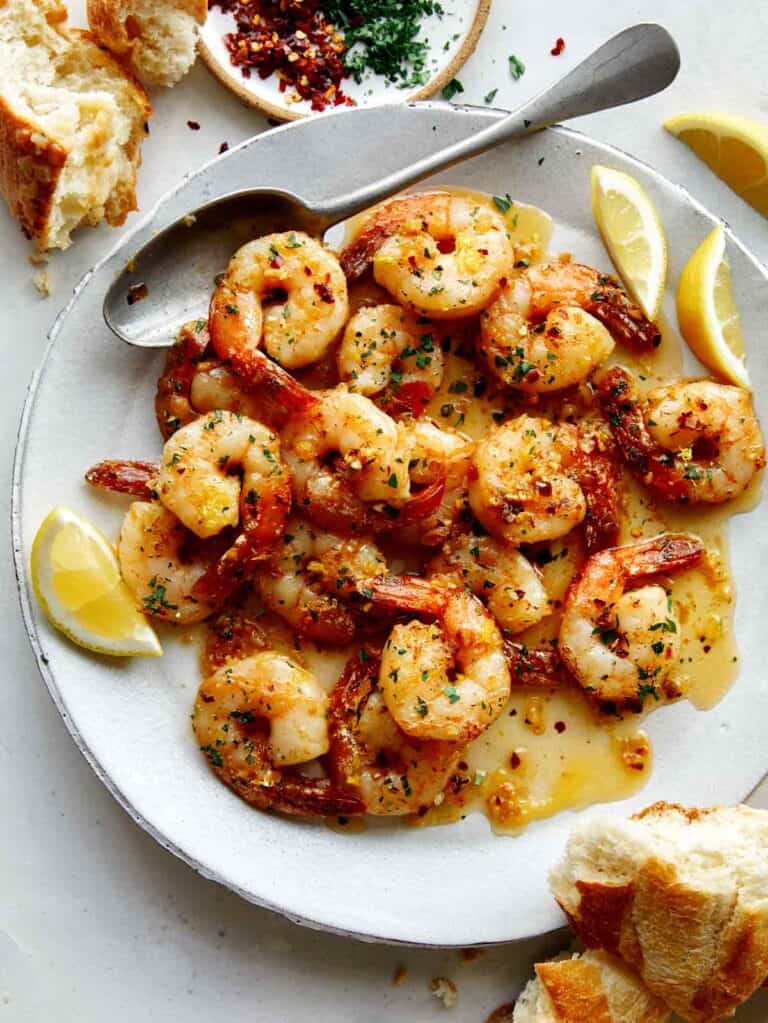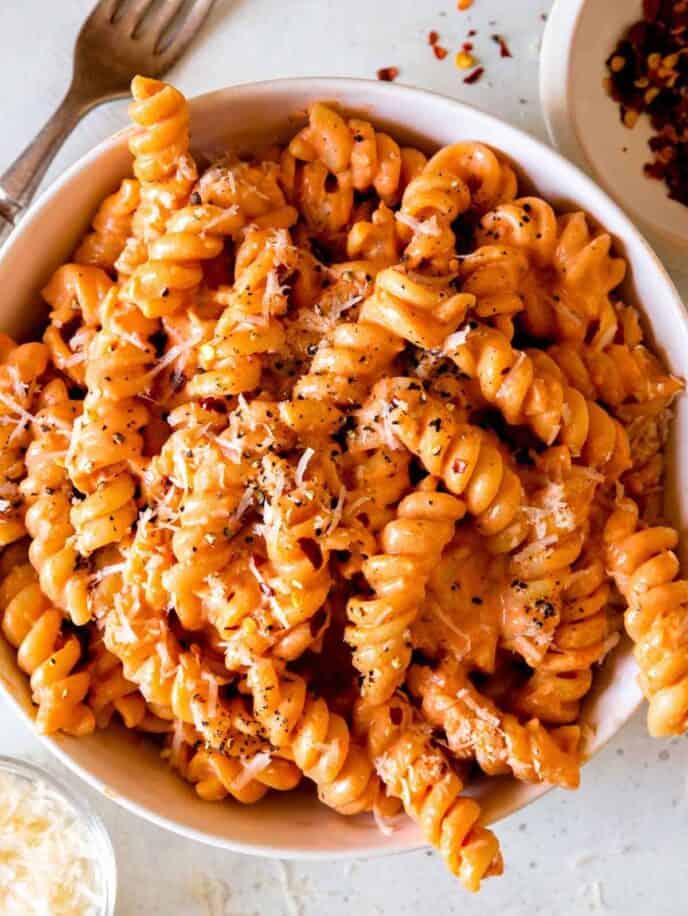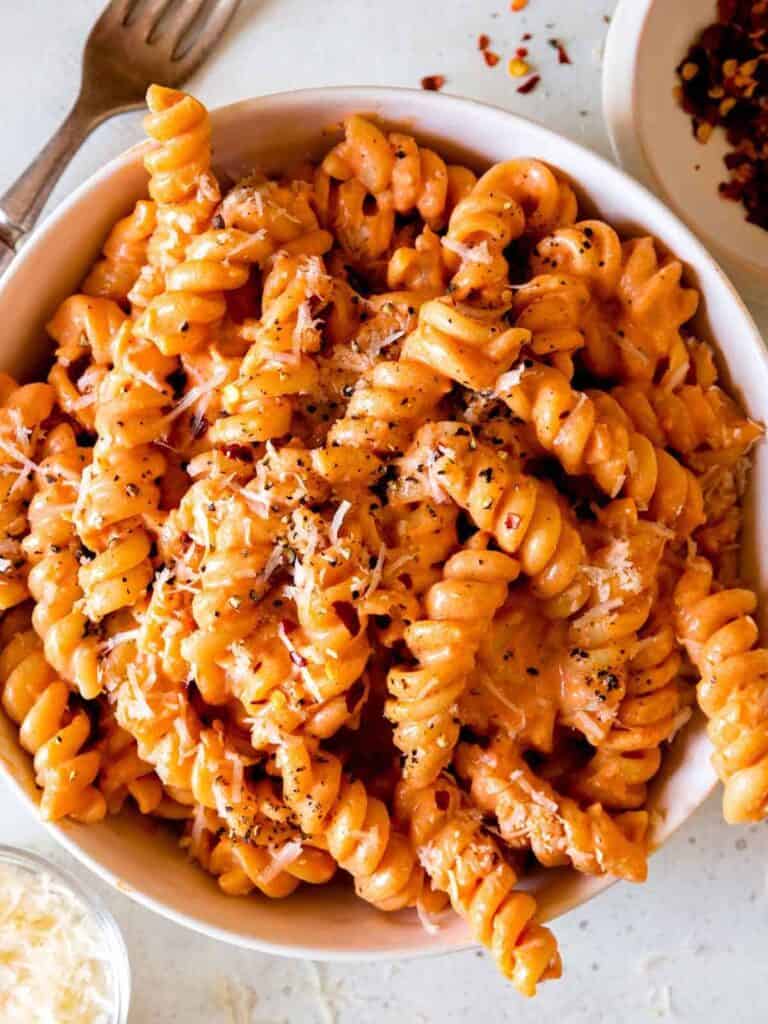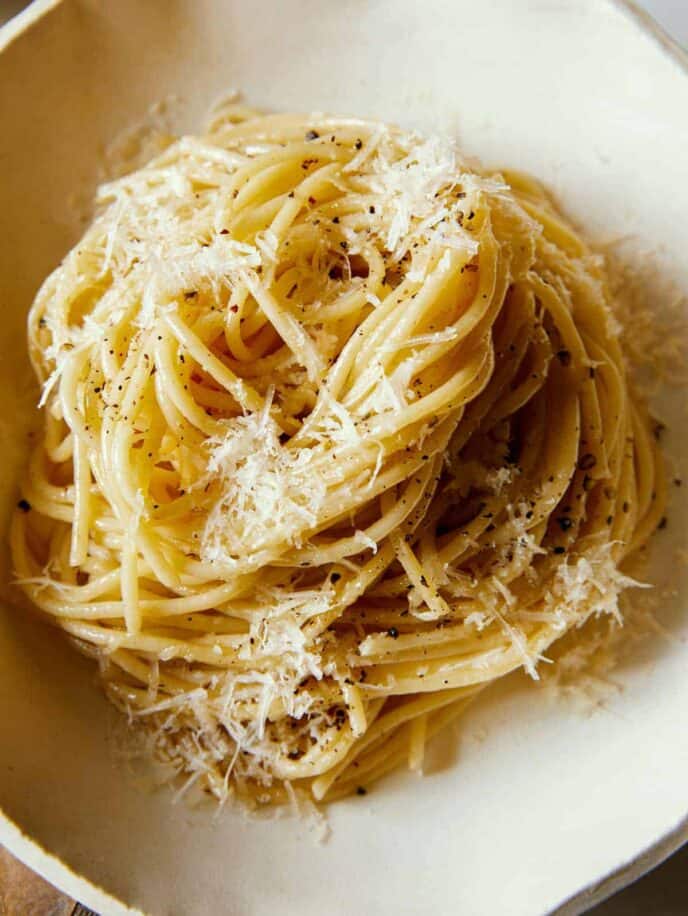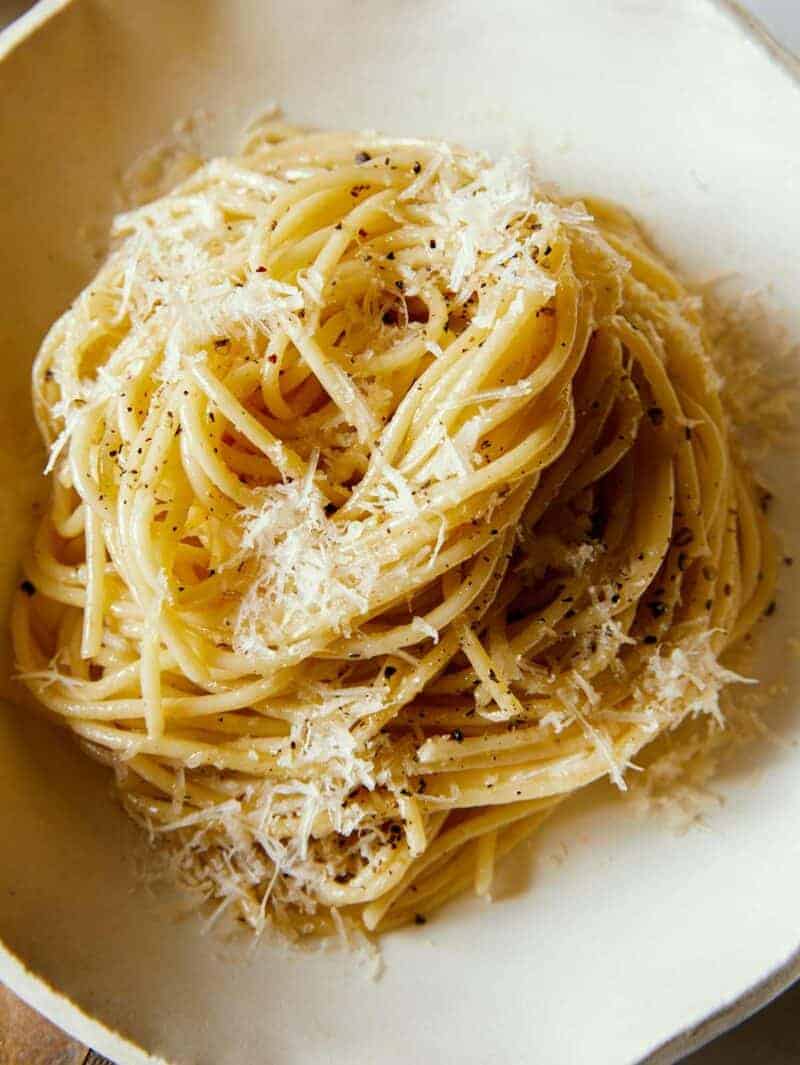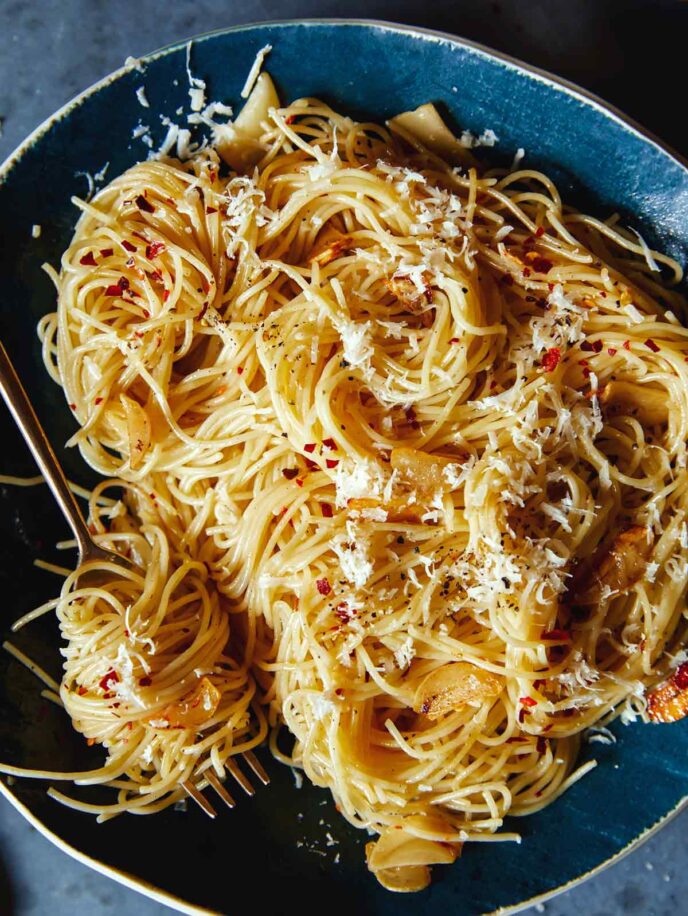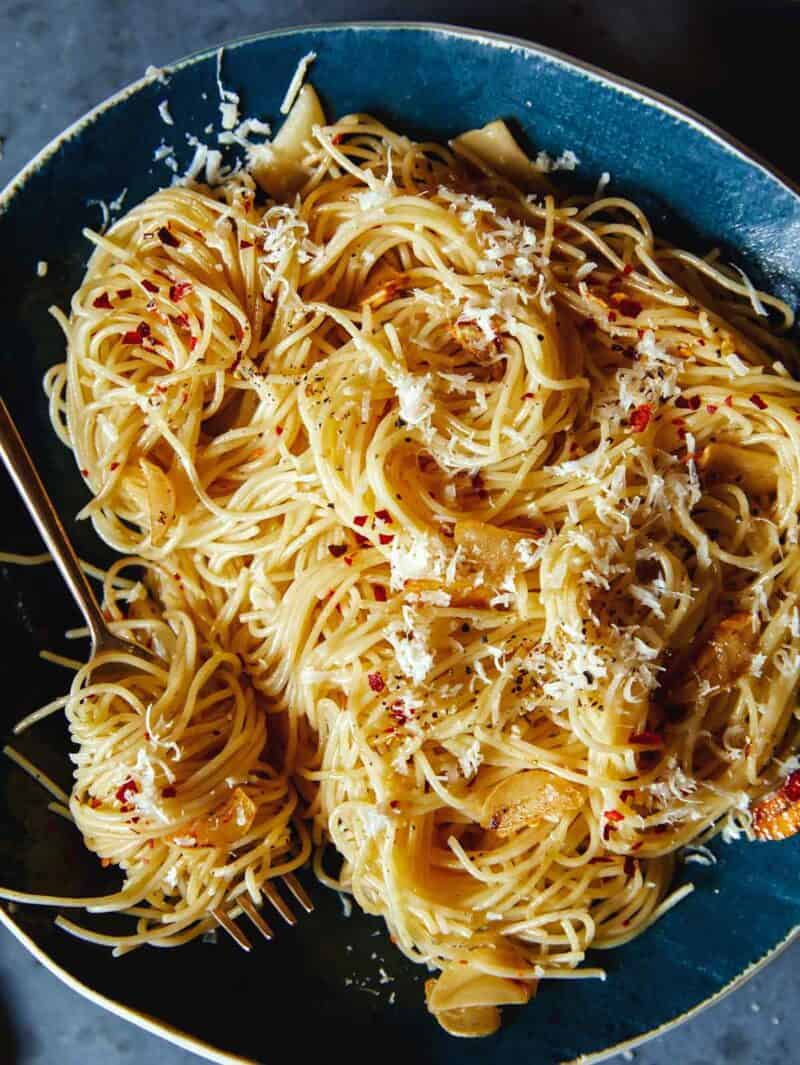 Kick it up a Notch with these Easy Elevated Recipes
If your idea of a New Year's dinner is something a little fancy, we got you. In this list you will see some of our more special dinner recipes with cuts of meat you usually wouldn't have on a typical week.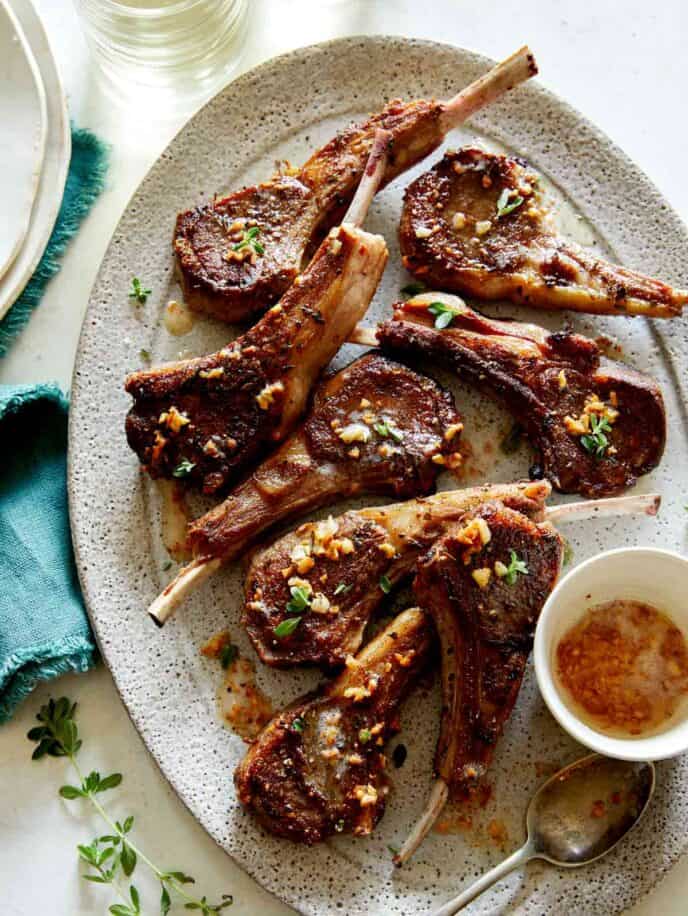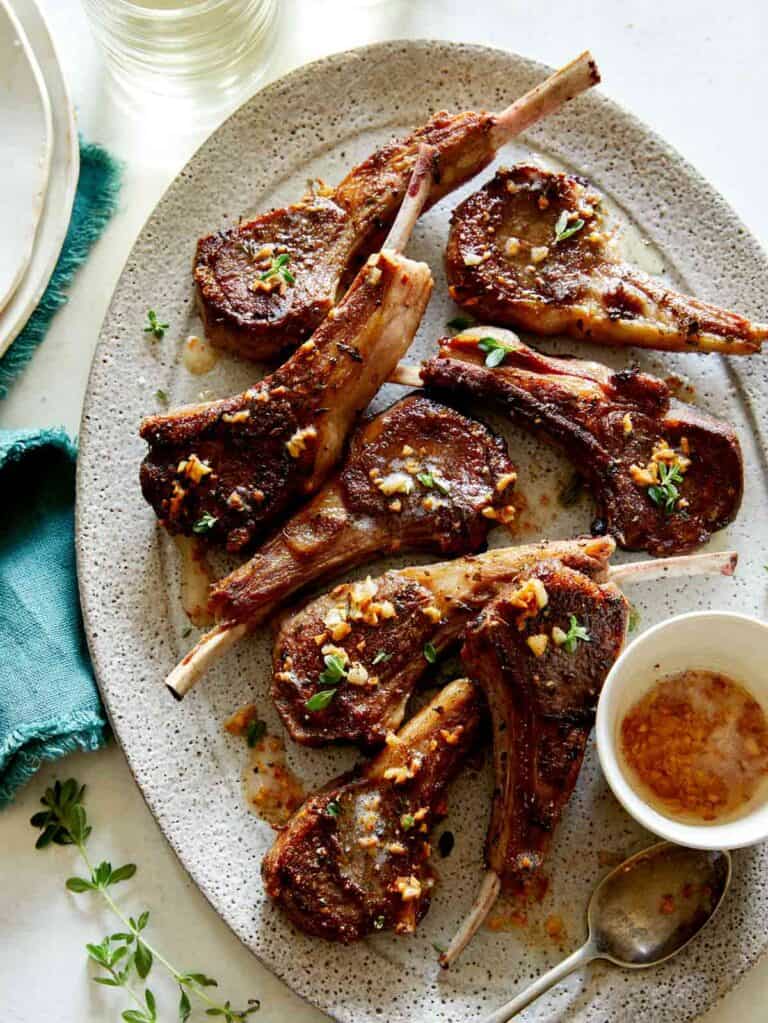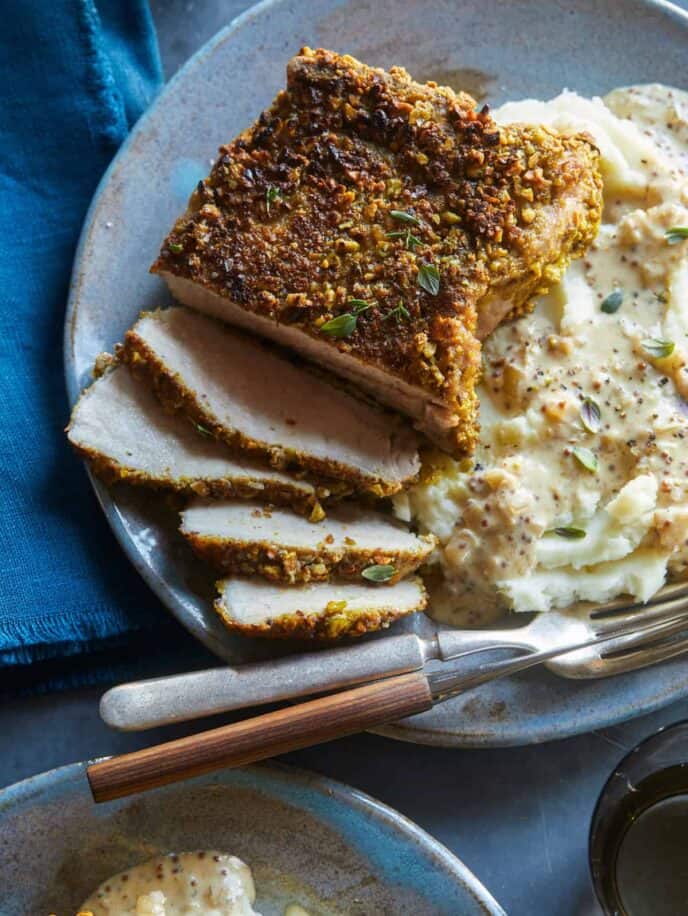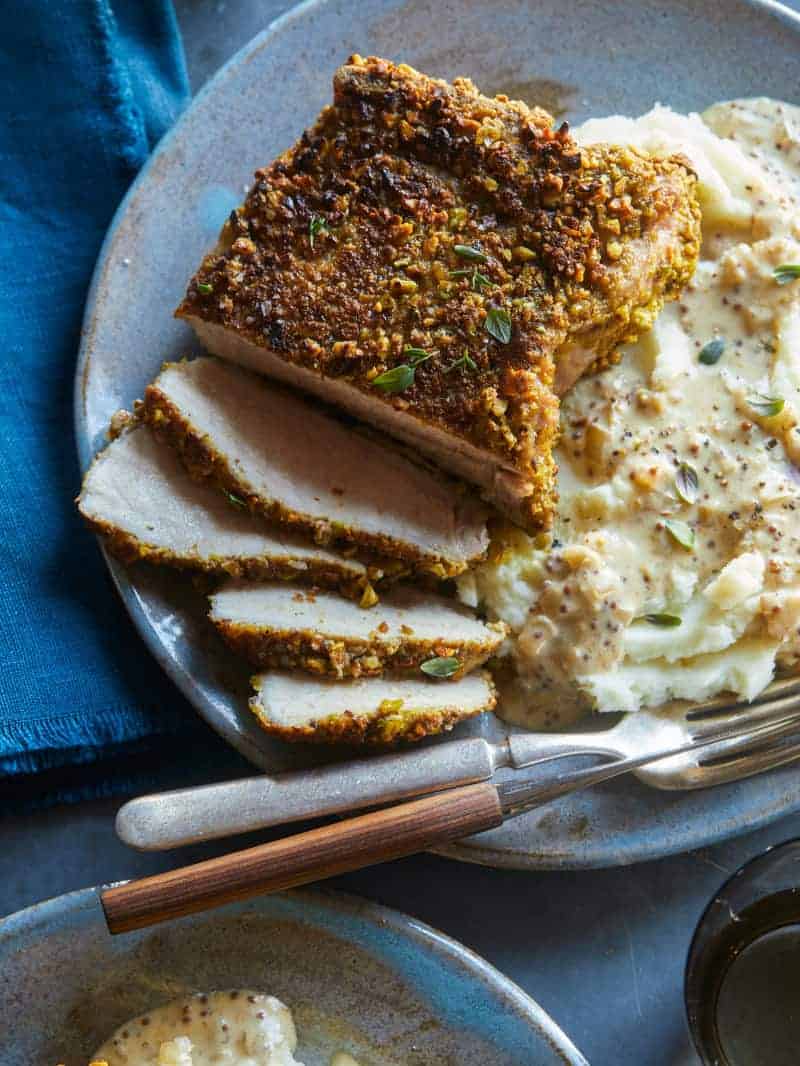 Braised Lamb Shanks is the perfect party food for your holiday. It's a set it and forget it recipe which is the best kind for groups!

This Beef Ragu Recipe is the ultimate comfort food that is so easy to make in a big batch for a group.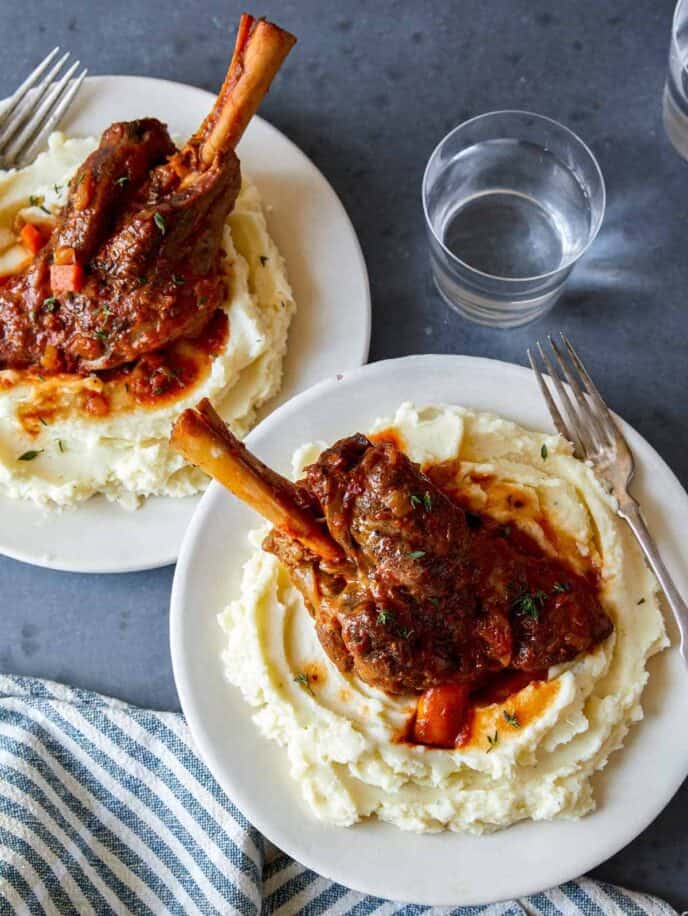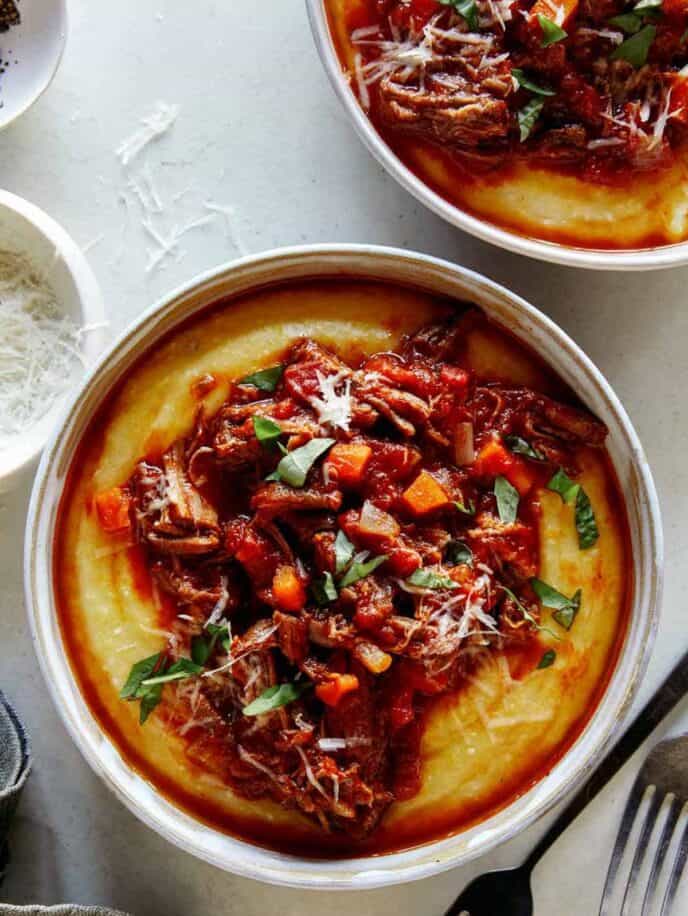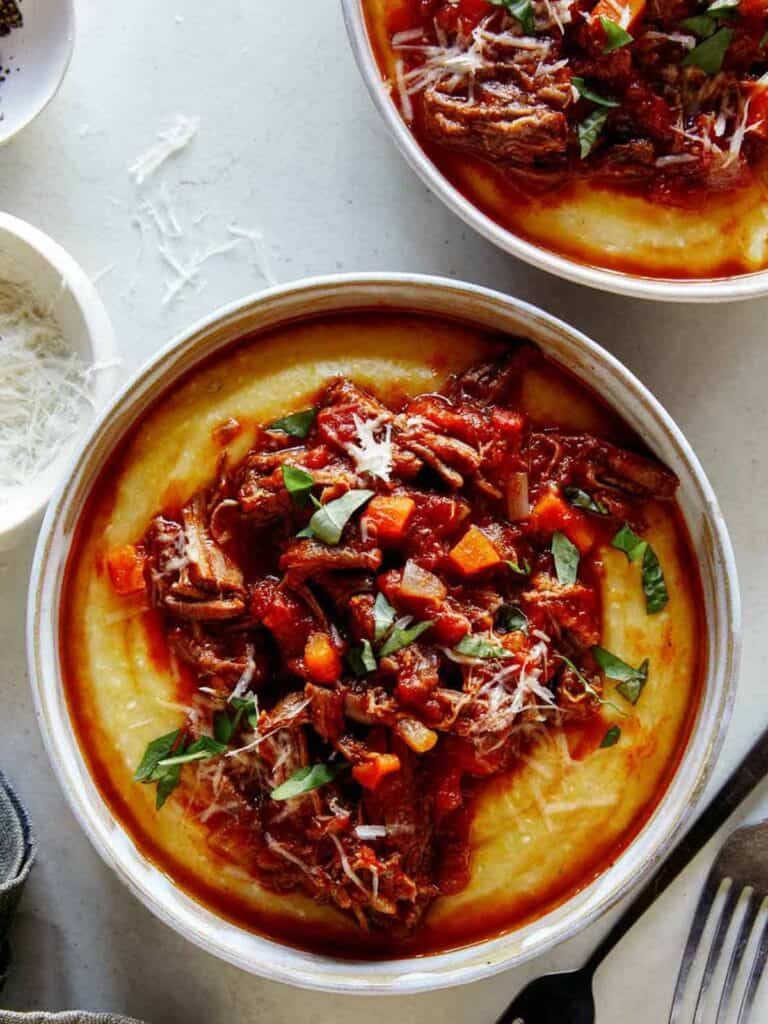 This Pumpkin Risotto with Seared Scallops is the perfect cold weather recipe that has all those fall flavors you love.

If you're a scallop fan like us, give these Citrus Seared Scallops a try. They use some of that beautiful winter citrus that's in season right now.

Frutti Di Mare is an impressive pasta dish that is loaded up with a ton of seafood all covered in a spicy tomato sauce.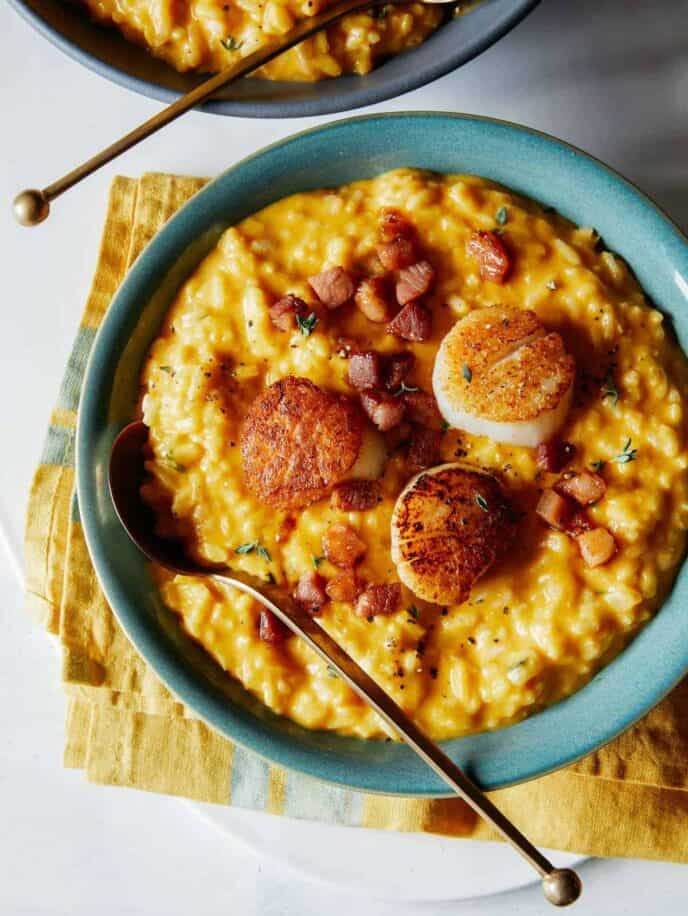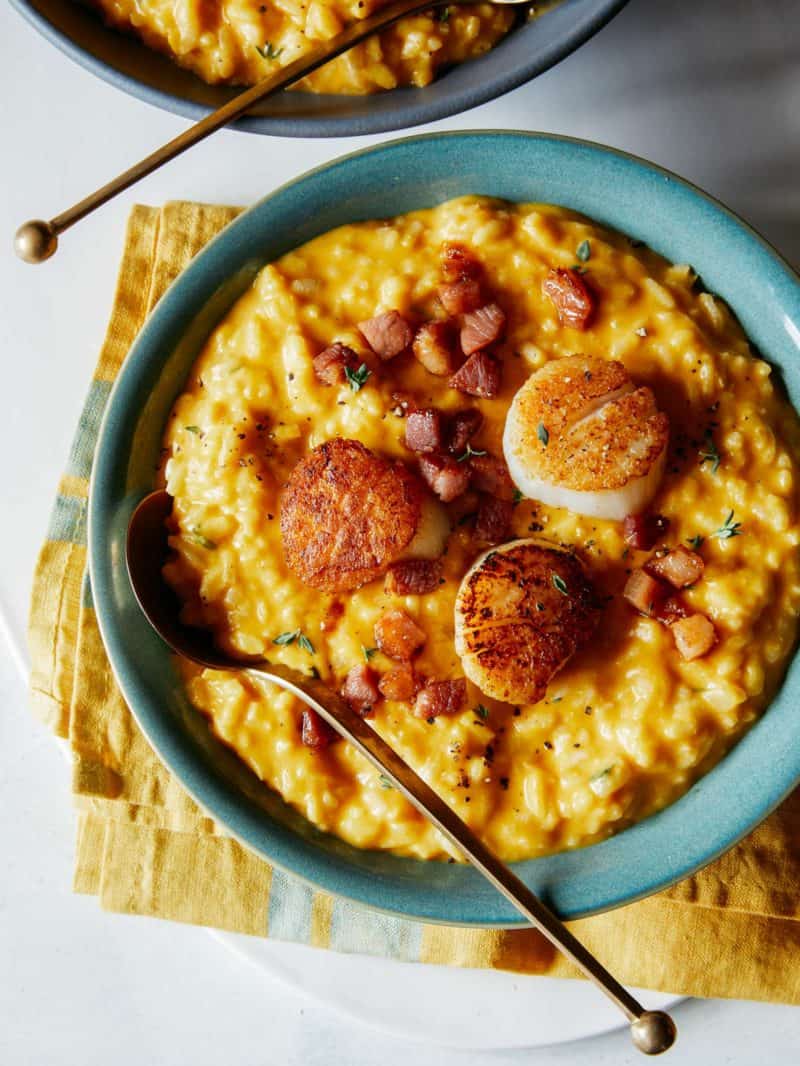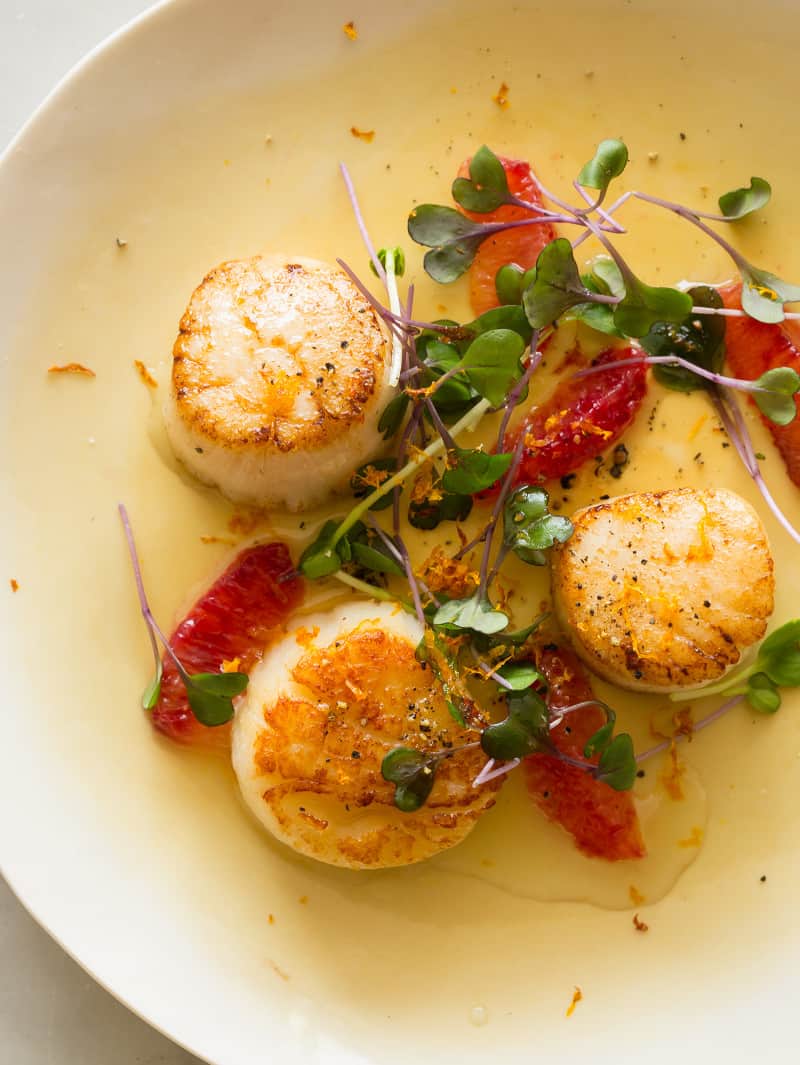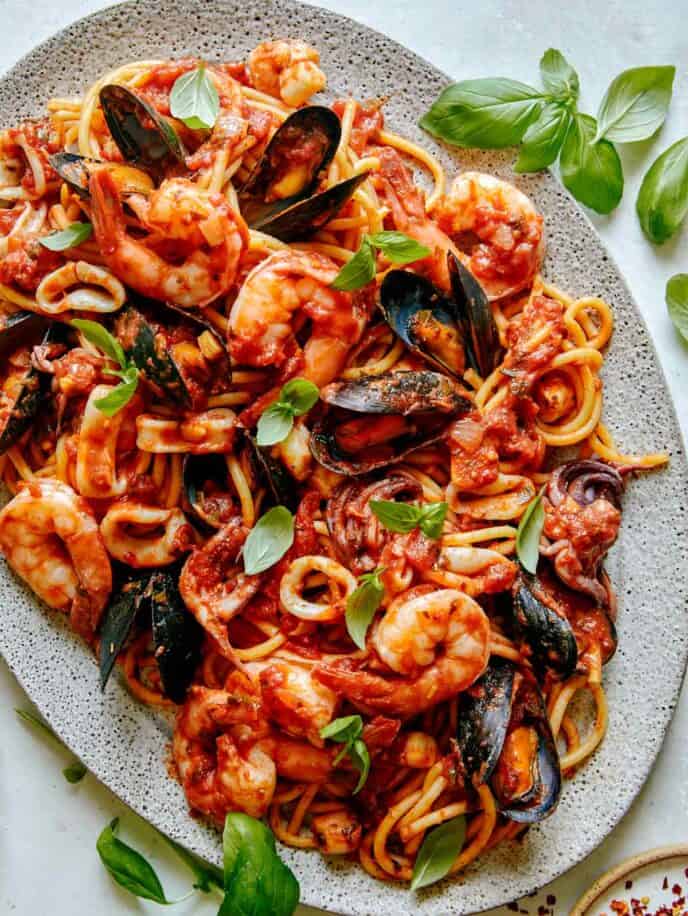 New Years Dinner Ideas the Family will Love
Cooking for your family for New Years this year? We have you covered with recipes that are kid friendly, but also still tasty enough for Mom and Dad.
We love our Beef Stroganoff recipe. A rich Sour cream sauce with mushrooms, strip steak, and egg noodles. You family will be coming back for seconds.

Our meaty Bolognese Sauce goes perfectly with champagne (for Mom and Dad only!). Pair with your favorite pasta!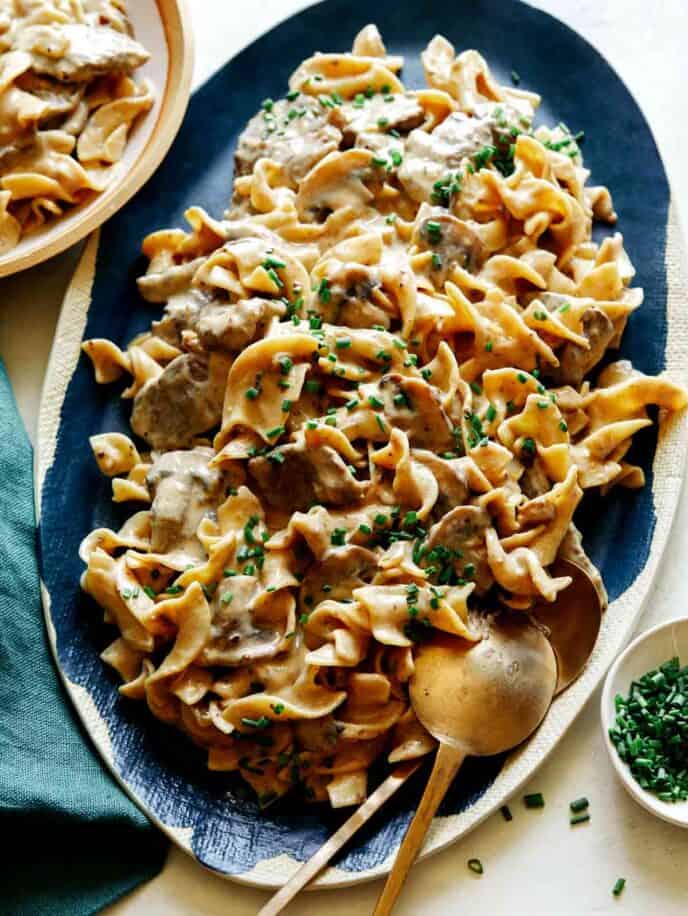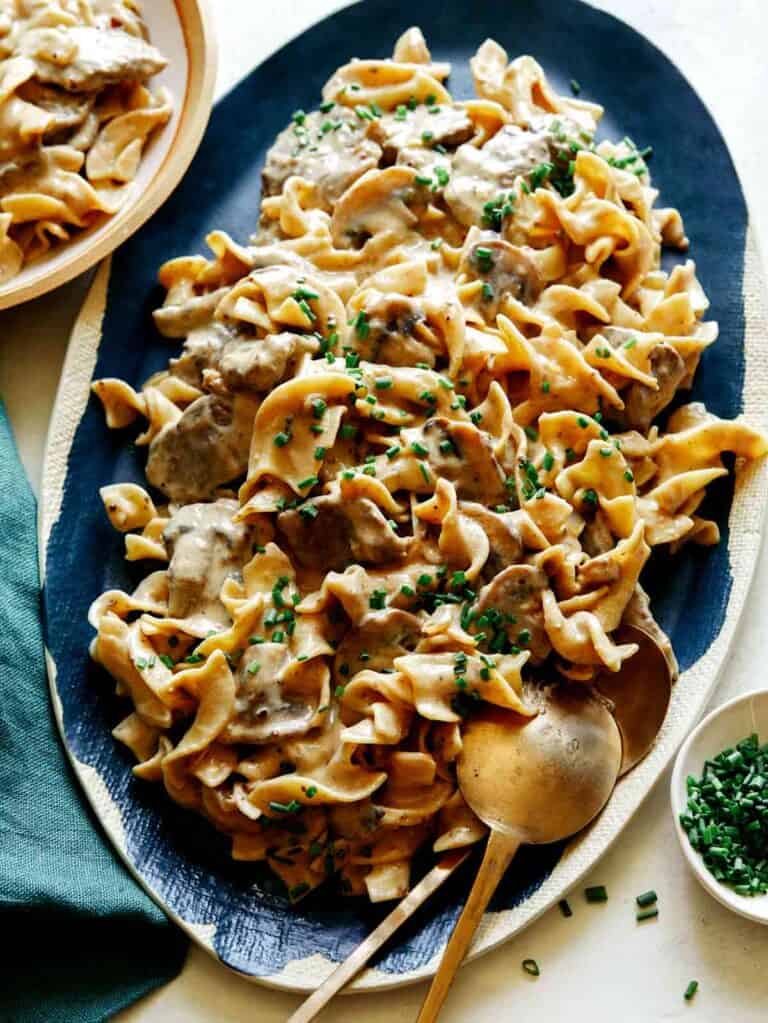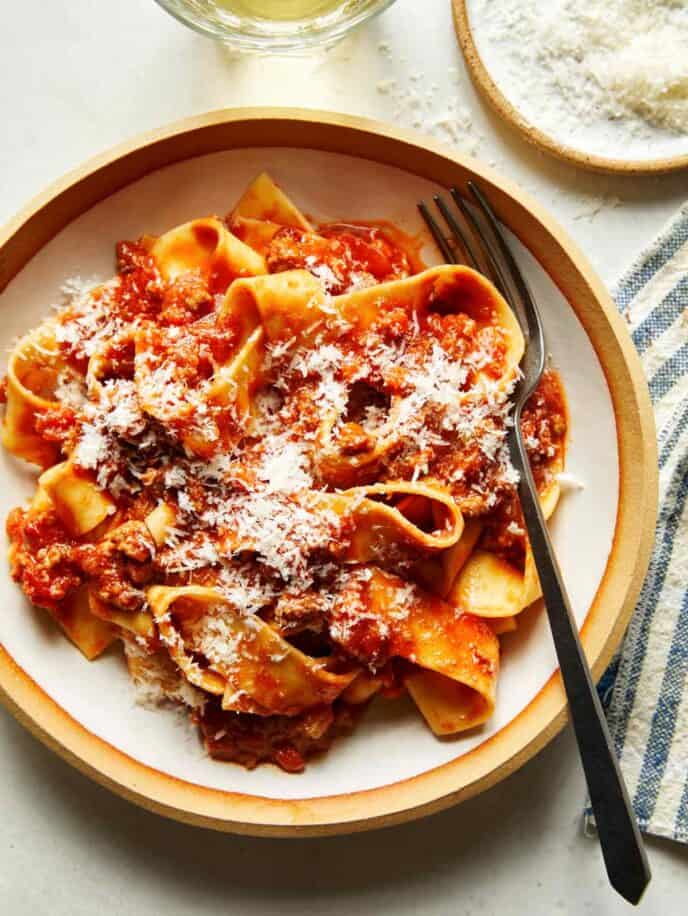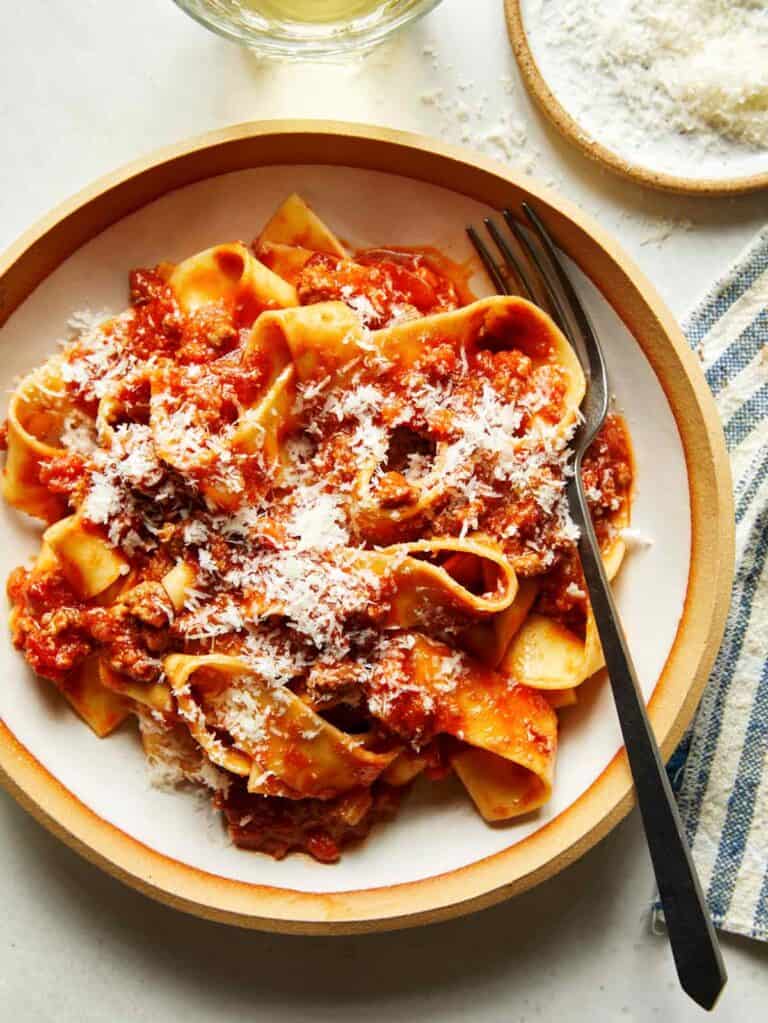 Our Mini Swedish Meatballs over mashed potatoes with a simple gravy is like Ikea's but better.

Chicken Alfredo Lasagna Roll Ups is a kid-approved dinner that involves rolling up lasagna pasta, so grab your kids and have them help you make this recipe!

Baked Carbonara Mac and Cheese is a super cheesy delicious baked pasta dish that is perfect for this holiday. Bacon, cheese, peas, pasta, this is sure to be a family favorite!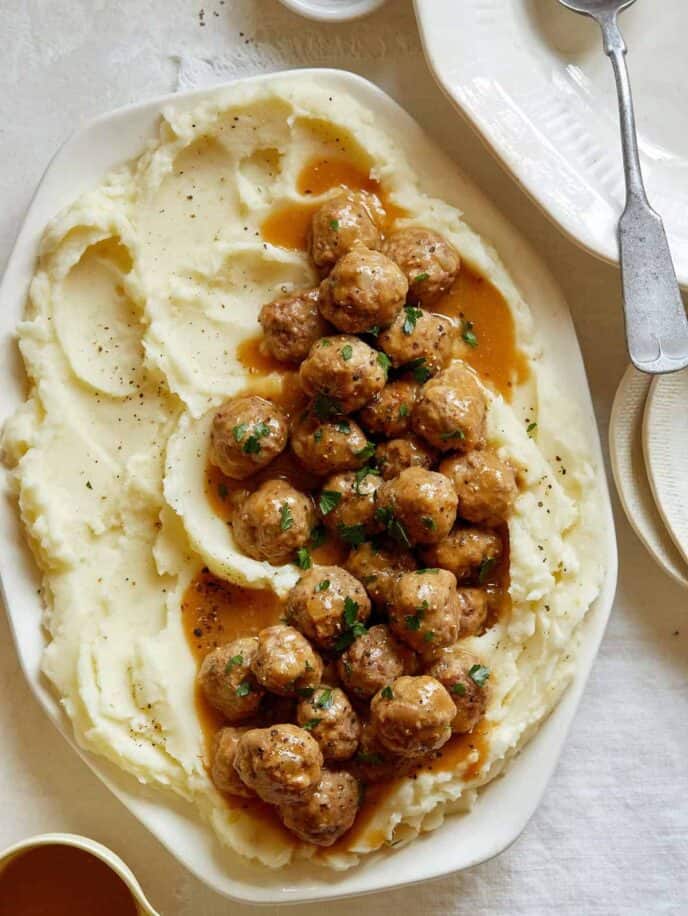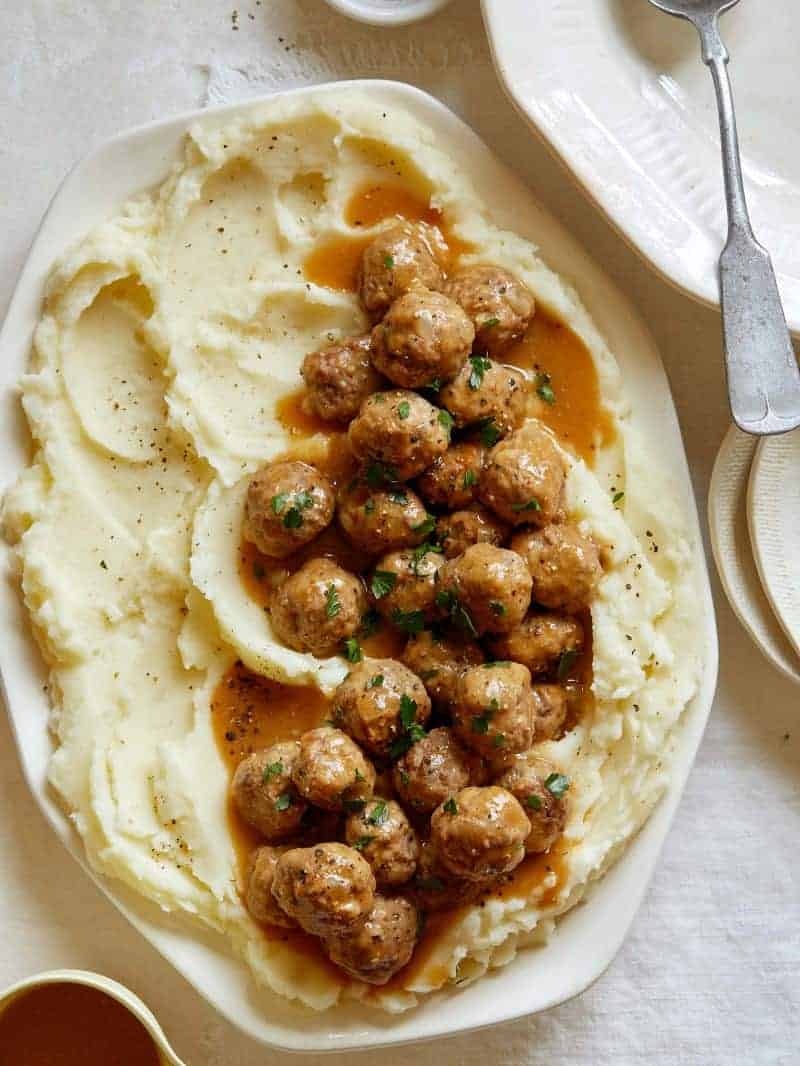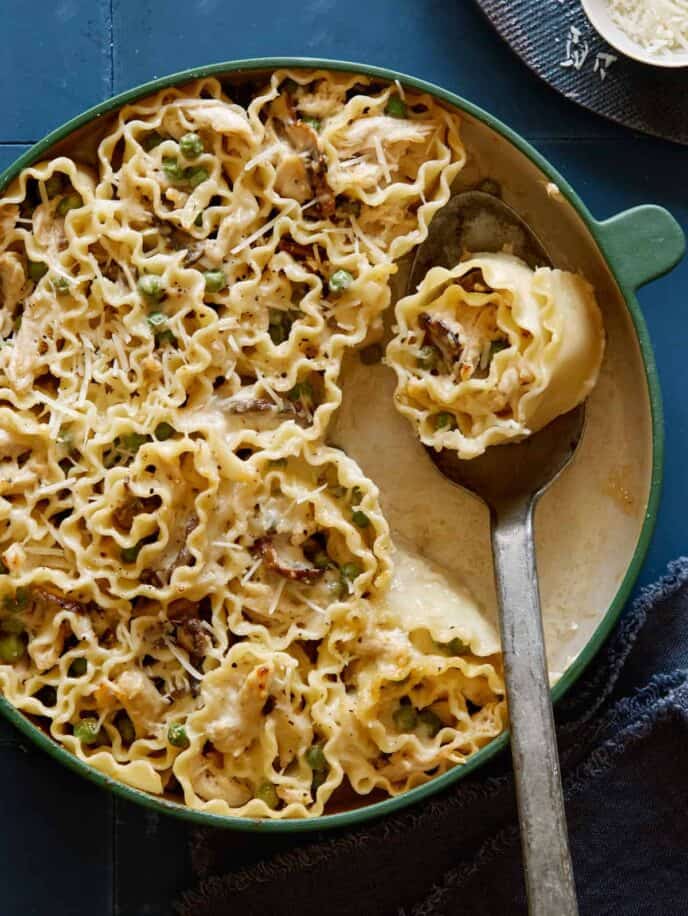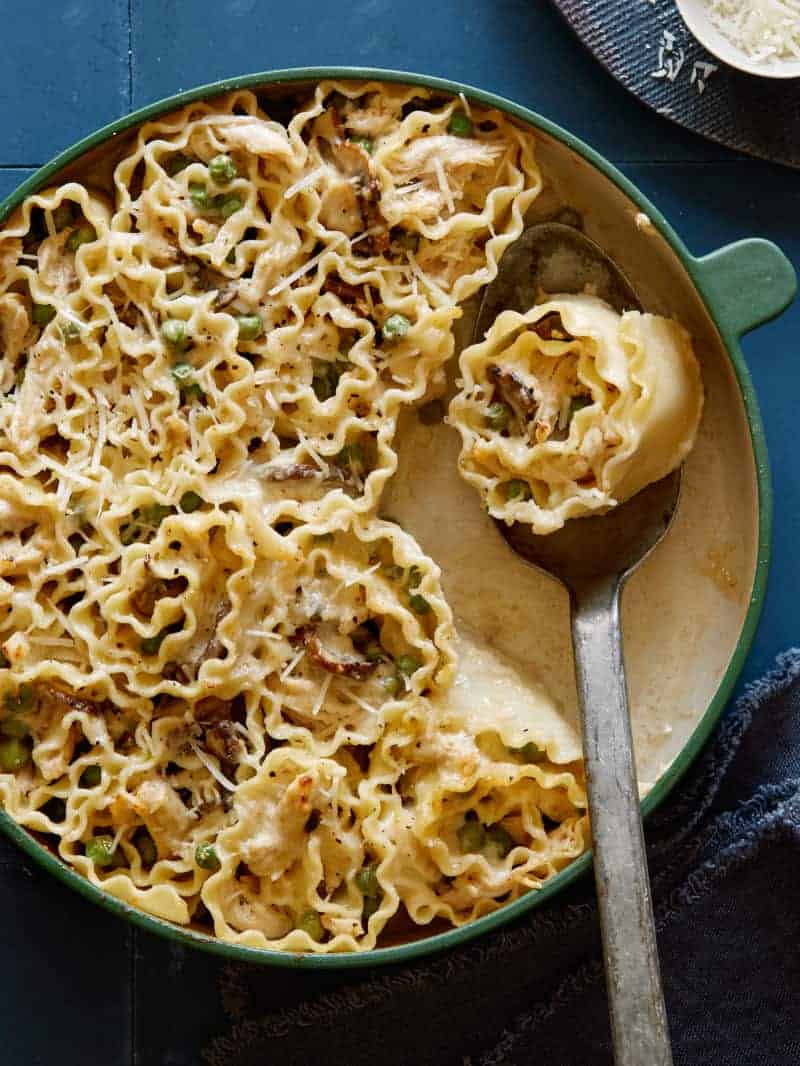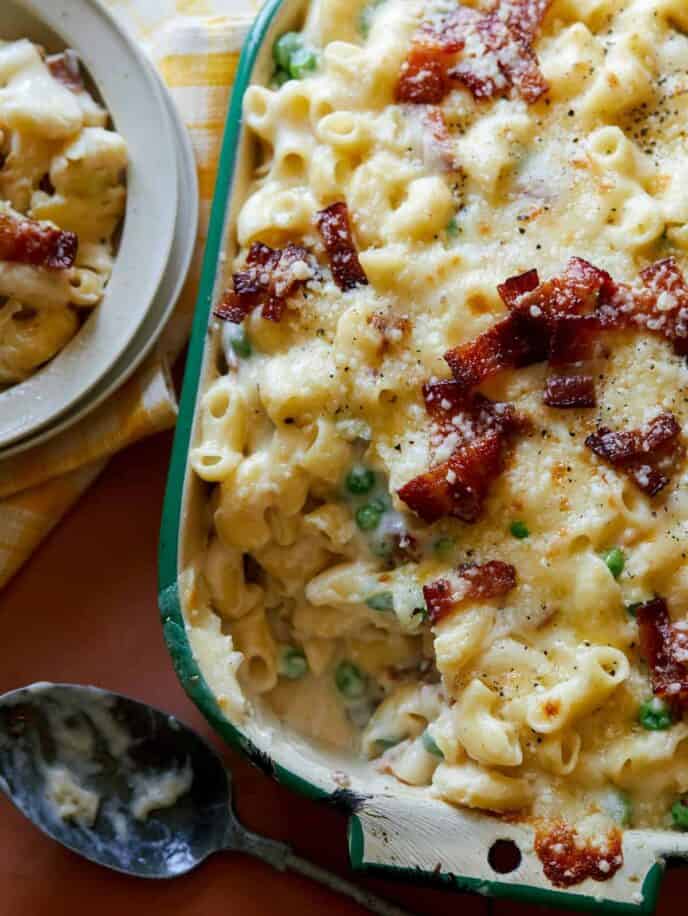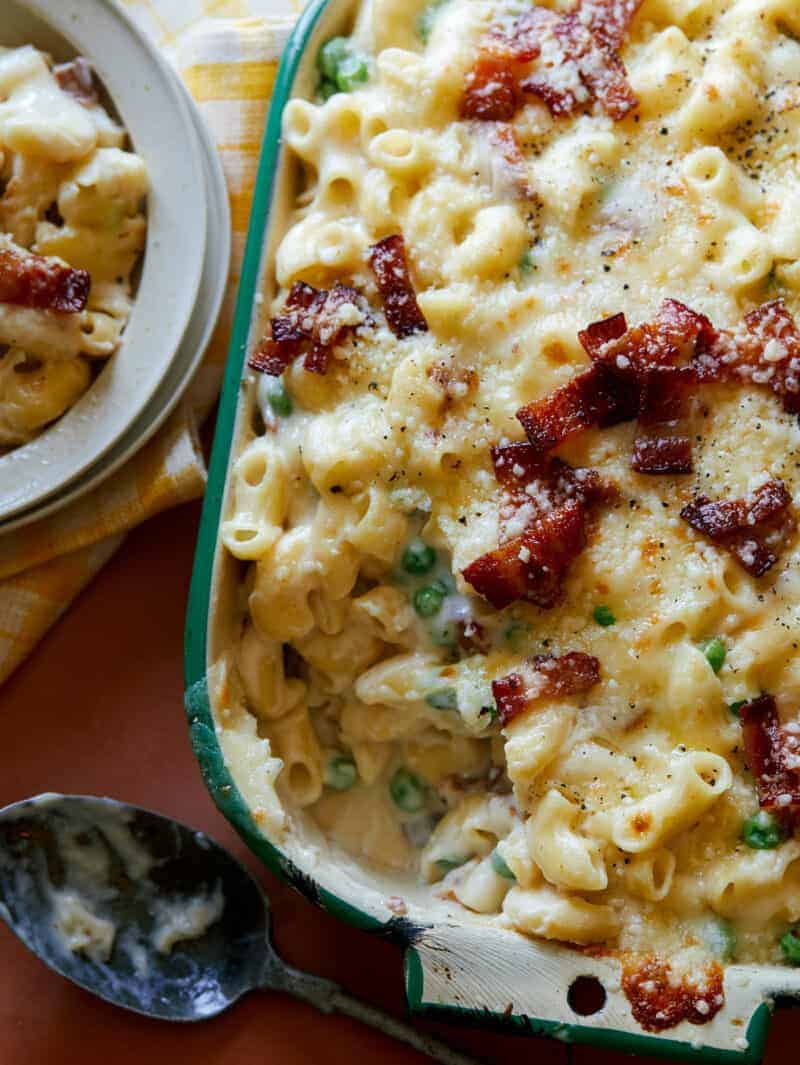 Flavor Packed Chicken Dinners for New Years
These Oven Baked Chicken Thighs make for a simple but tasty dinner. The chicken thighs cook in a yummy mustard sauce which gives the chicken so much flavor. Pair with your favorite vegetable!

This Garlic and Ginger Braised Chicken is another great set it and forget it dinner recipe. The glaze on these chicken quarters are phenomenal. It's definitely worthy of your New Year's dinner.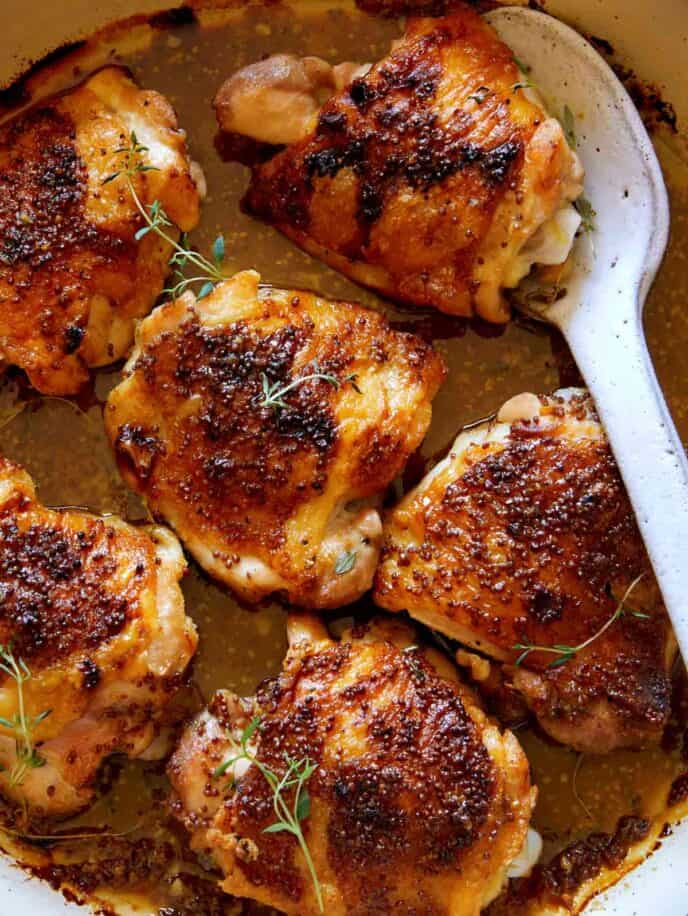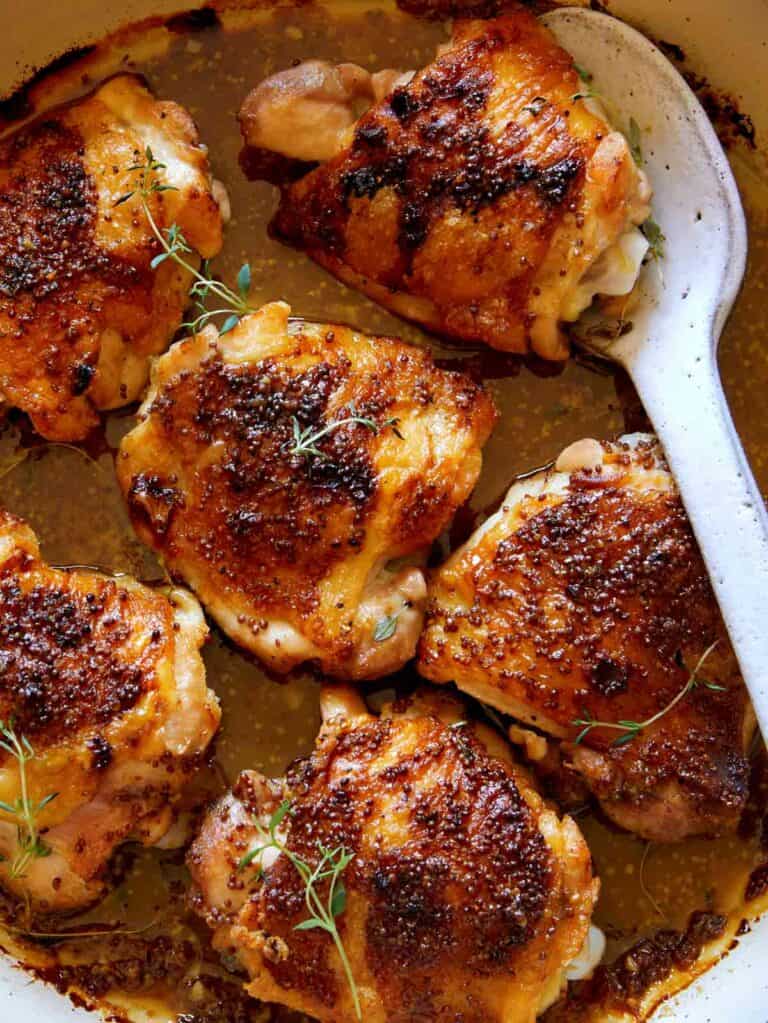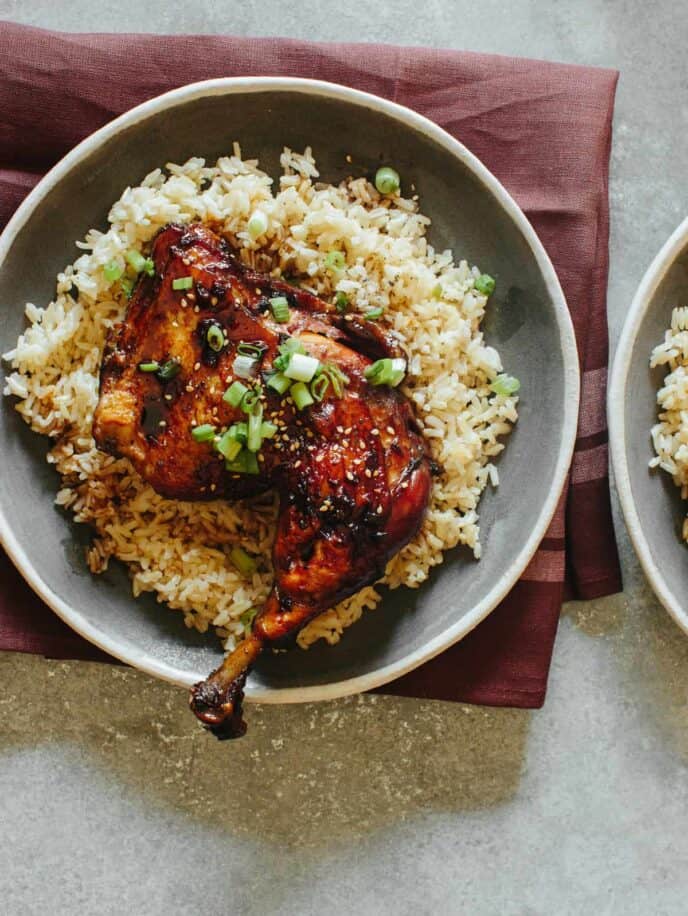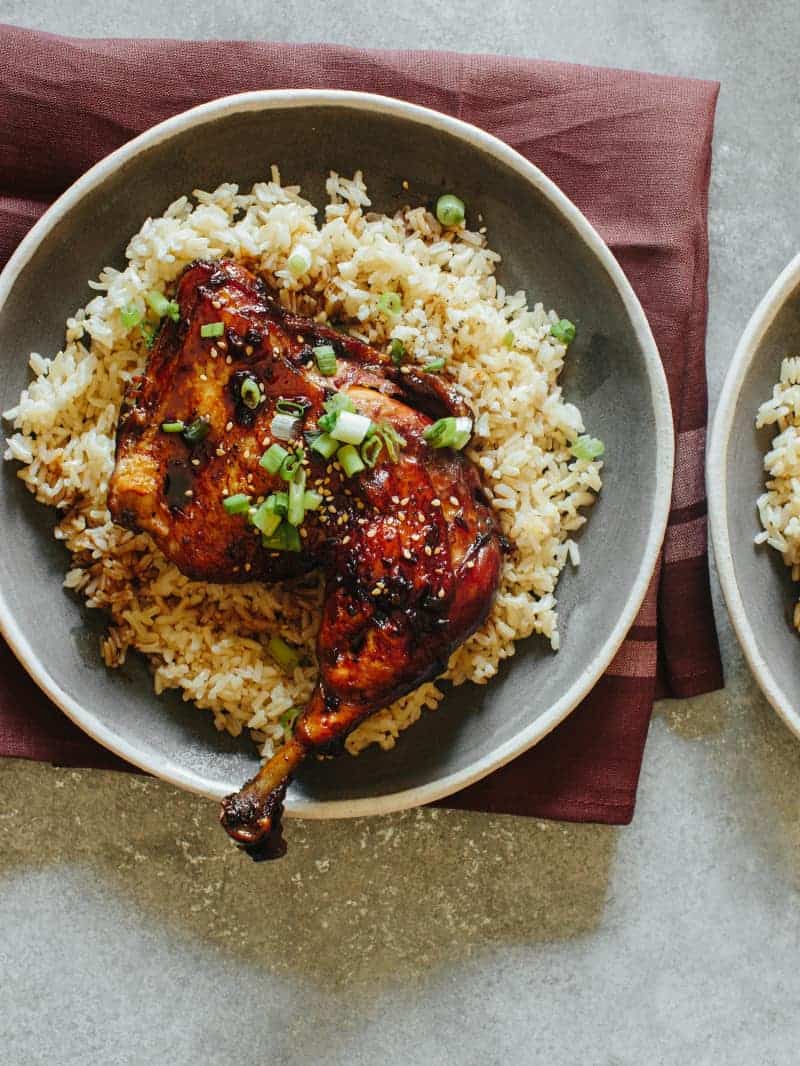 Our Honey Garlic Chicken is a make at home version of the popular take out food. This tasty dinner recipe can easily just be served with some rice for a quick dinner.

Crispy Baked Chicken Thighs is a perfect main dish for New Years eve. These chicken thighs go with just about anything, but we love to make this meat extra hearty and serve it with our favorite potato side dish and some vegetables.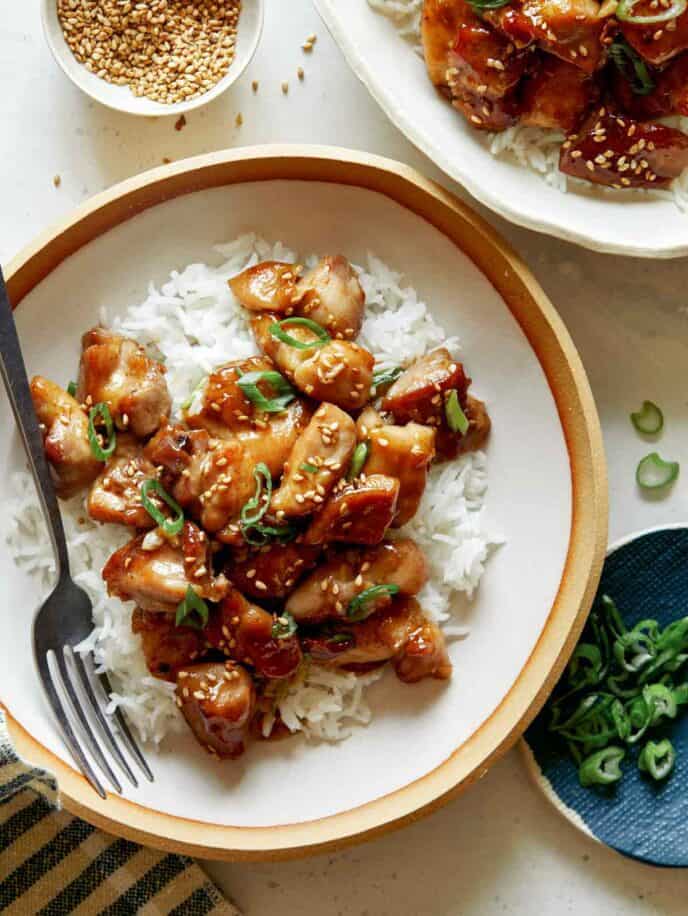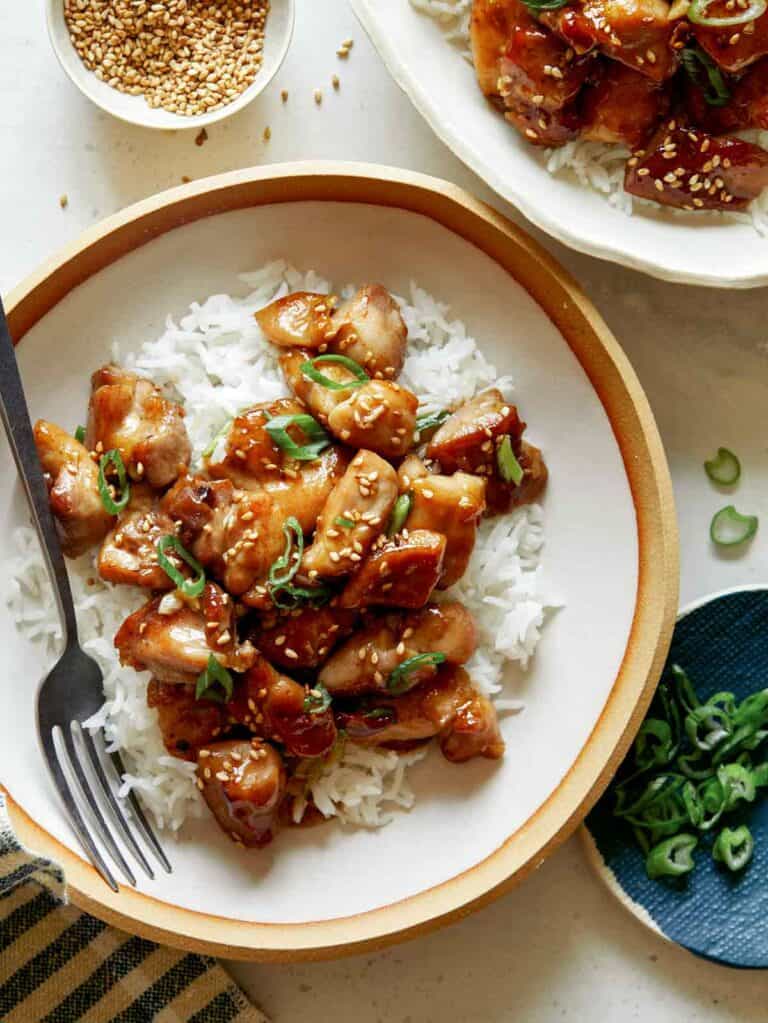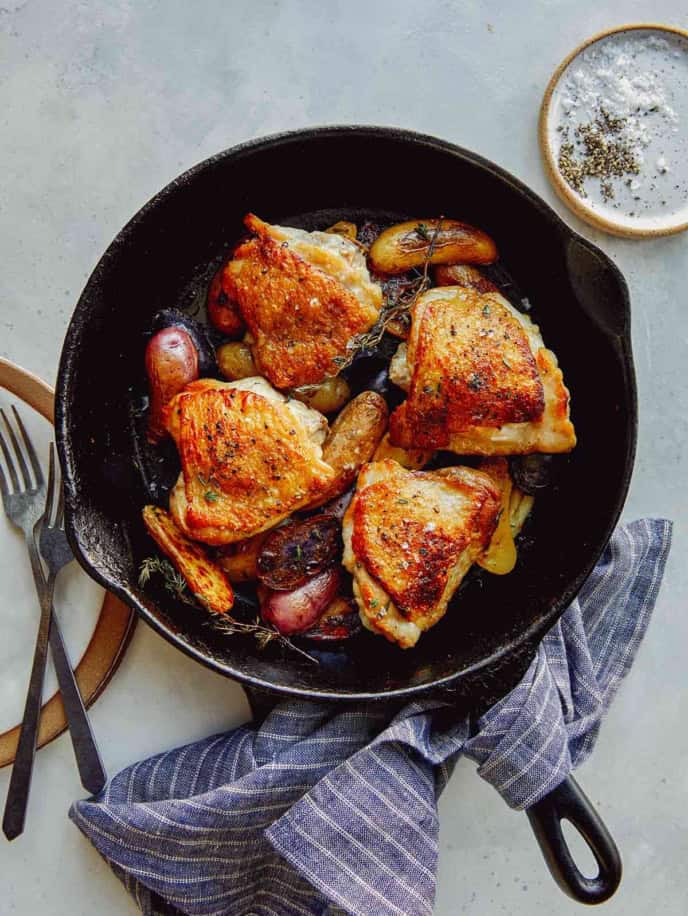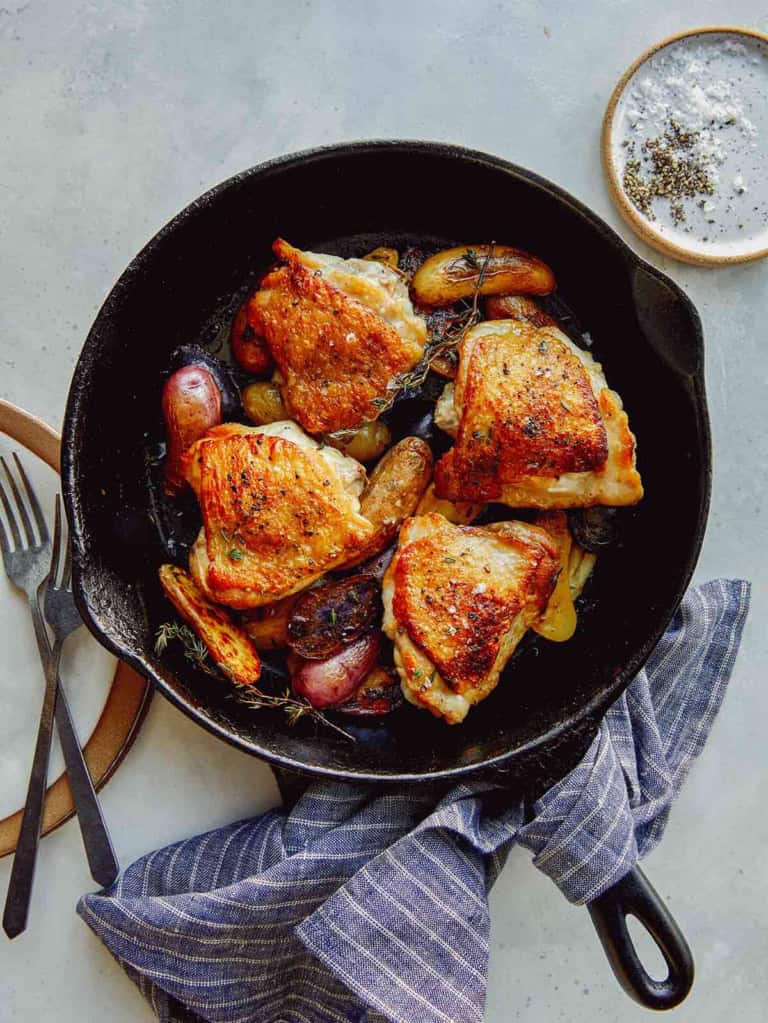 Tuscan Chicken is a super creamy chicken dish that packs tons of flavor. It's a really simple recipe that is one of most popular chicken recipes on the blog!

Stacked Side of Salmon has such a beautiful presentation. We love how this shows off all of the colorful vegetables.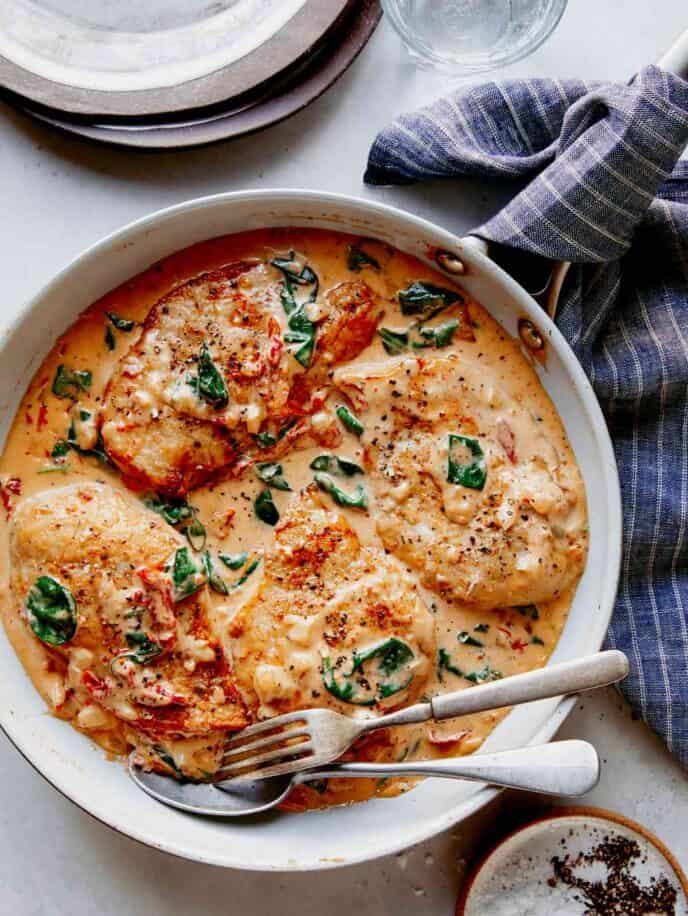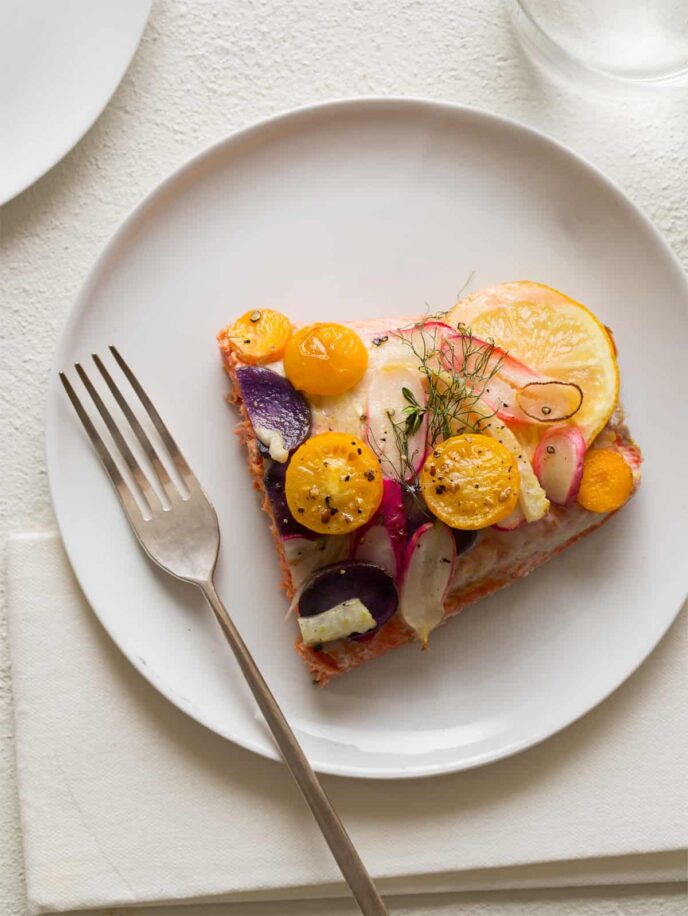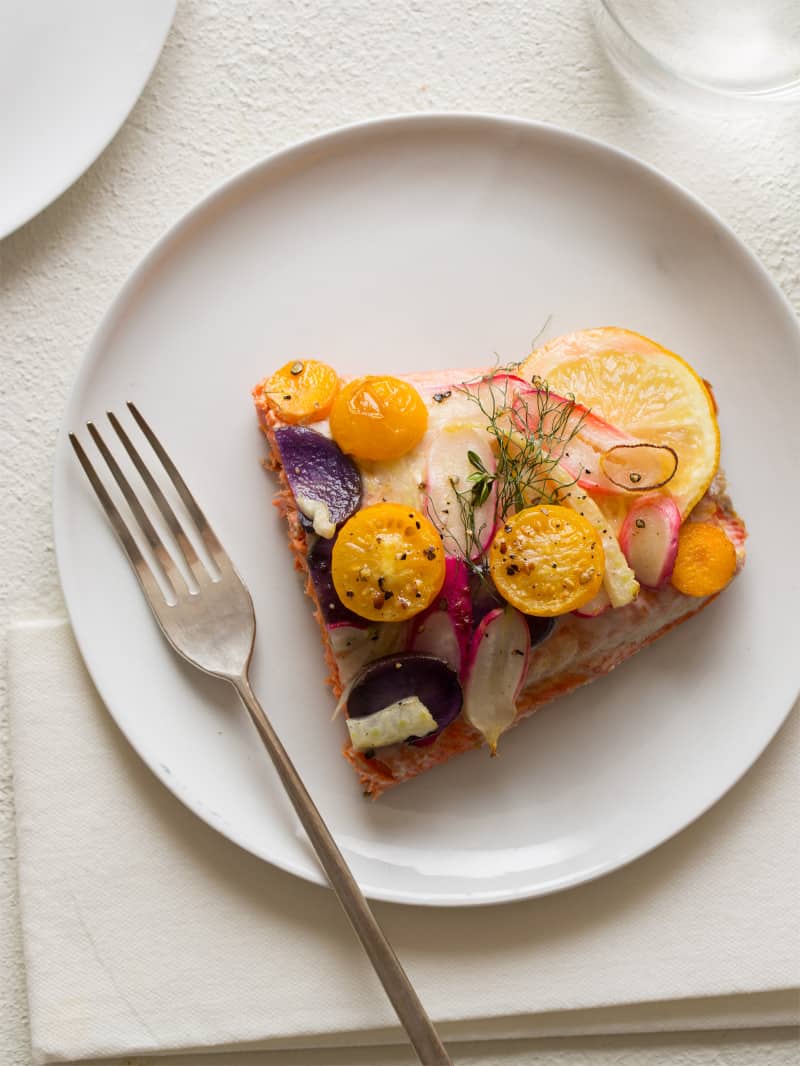 Unexpected but Delicious Dinner for New Years
Our Sticky Hoisin Oven-Baked Ribs recipe is one that my husband asks for again and again. They are so good. Slightly sweet, these ribs get so tender in the oven they fall right off the bone.
Korean Beef Bulgogi is another fun dish to try out for New Year's. Thin slices of boneless ribeye with a classic Korean bbq flavor.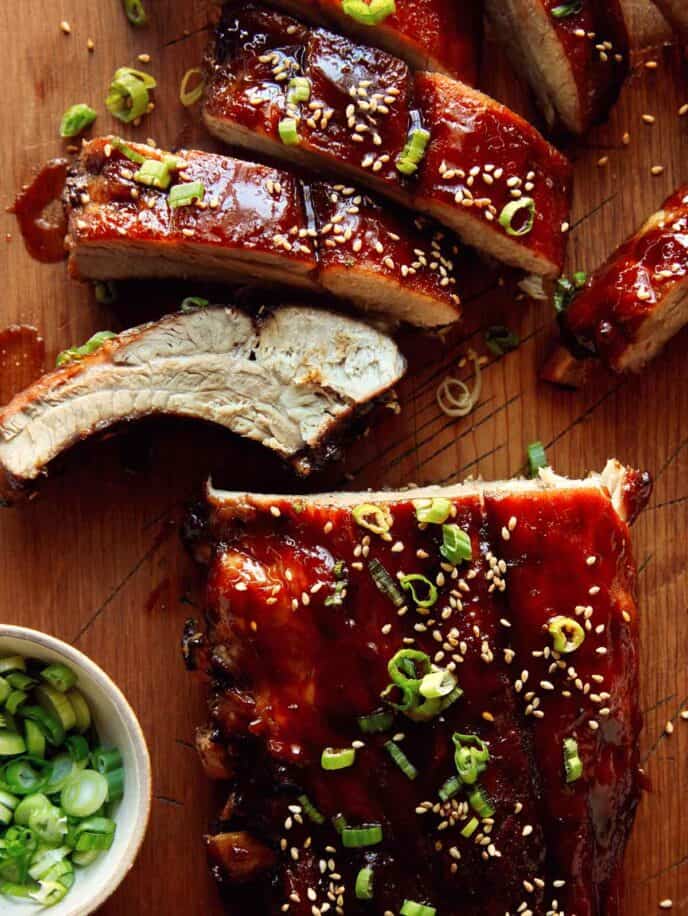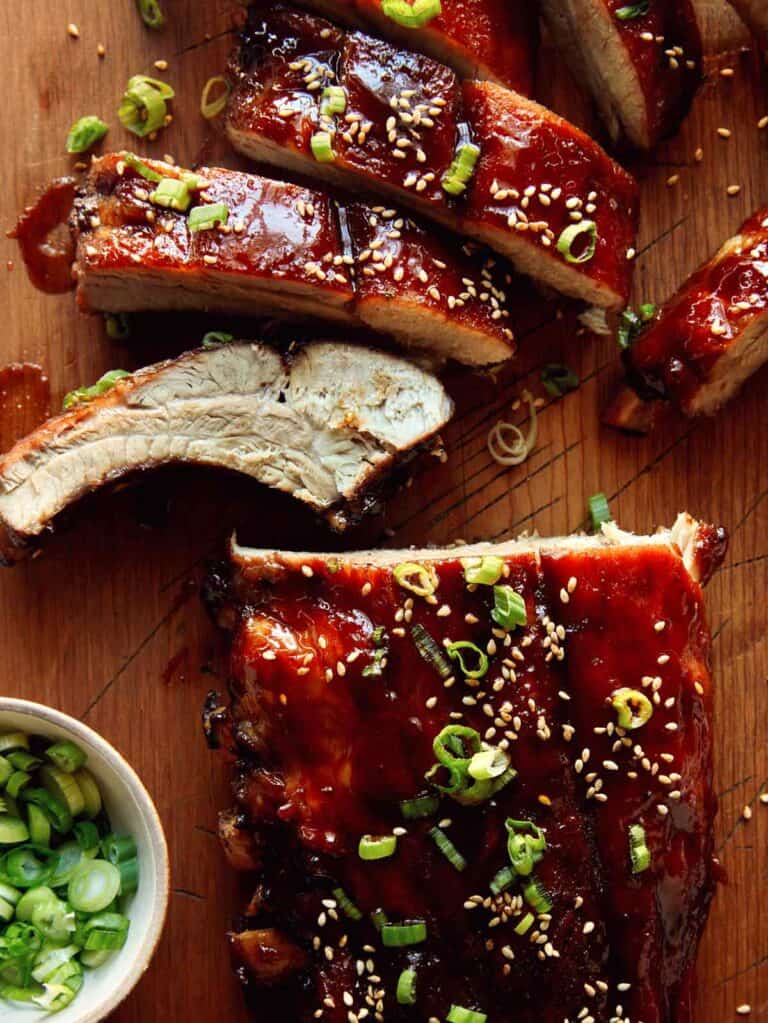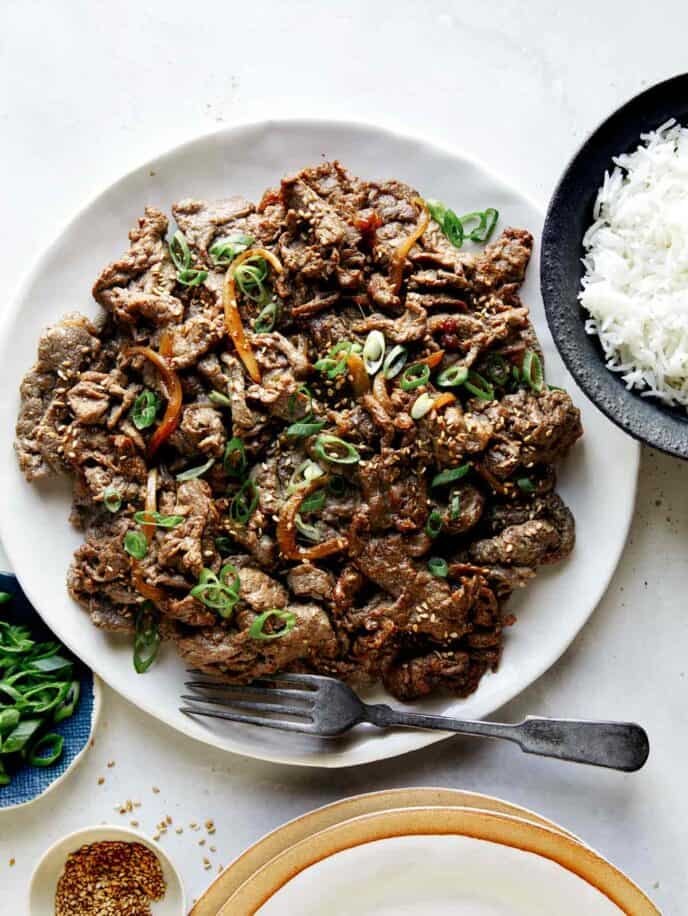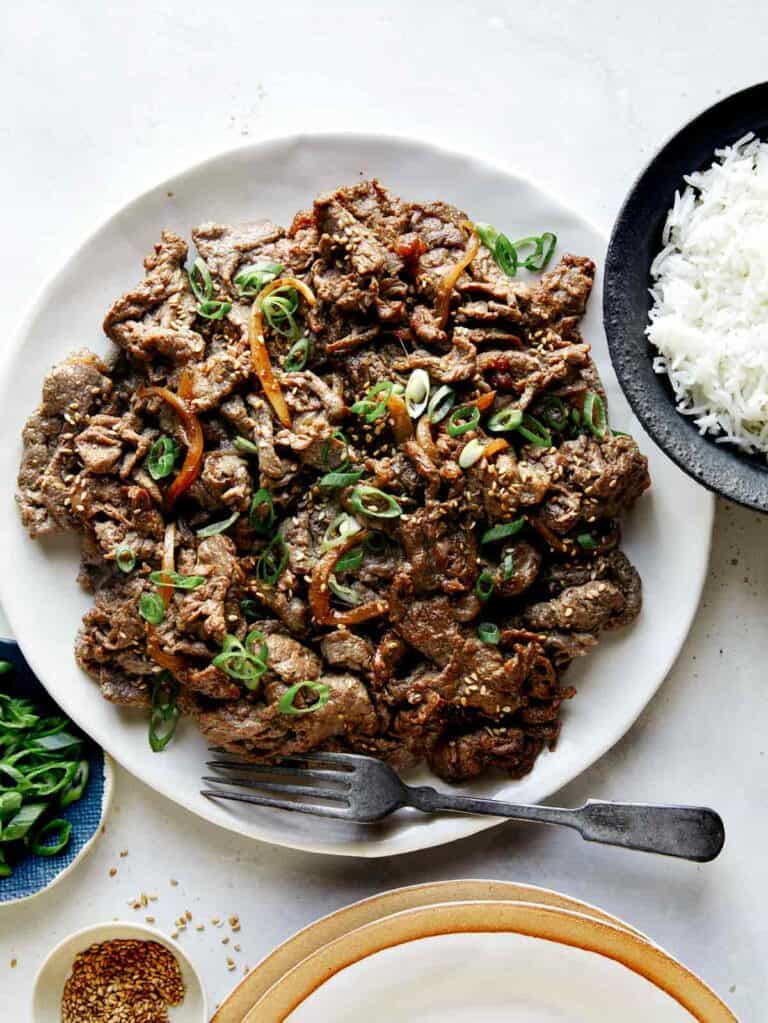 Our Lamb Kofta recipe has incredible flavor. Ground lamb mixed with herbs and spices, this recipe is so great for a crowd because you can platter it up, and serve it with lots of fresh sides.

Mongolian Beef is thinly sliced strip steak in a super flavorful sauce. Great for a big group!

Szechuan Beef is another make-at-home take-out recipe. Beef with peppers and a little sweet and salty, this recipe has the perfect balance of flavors.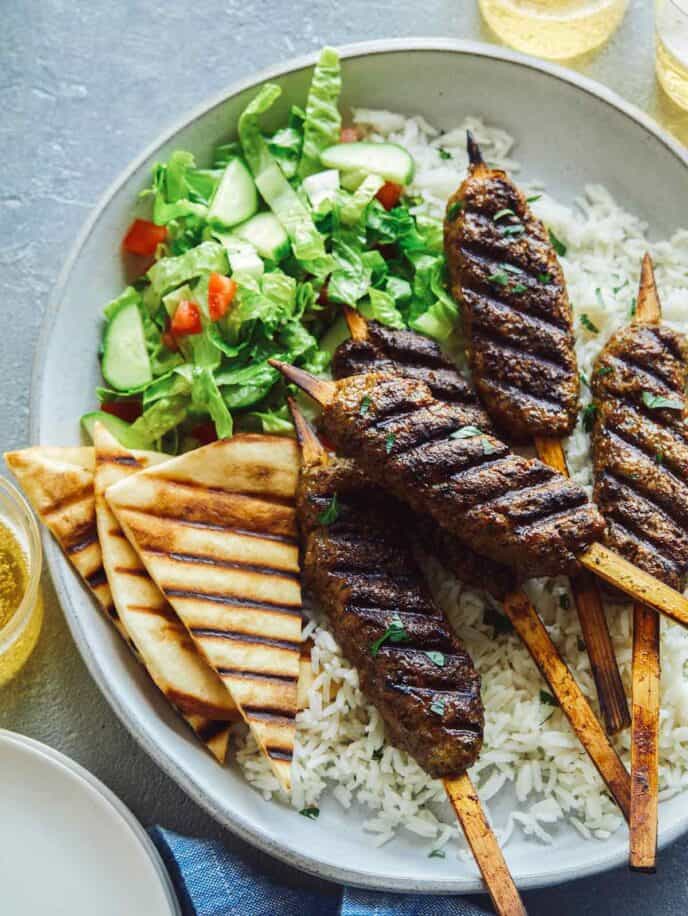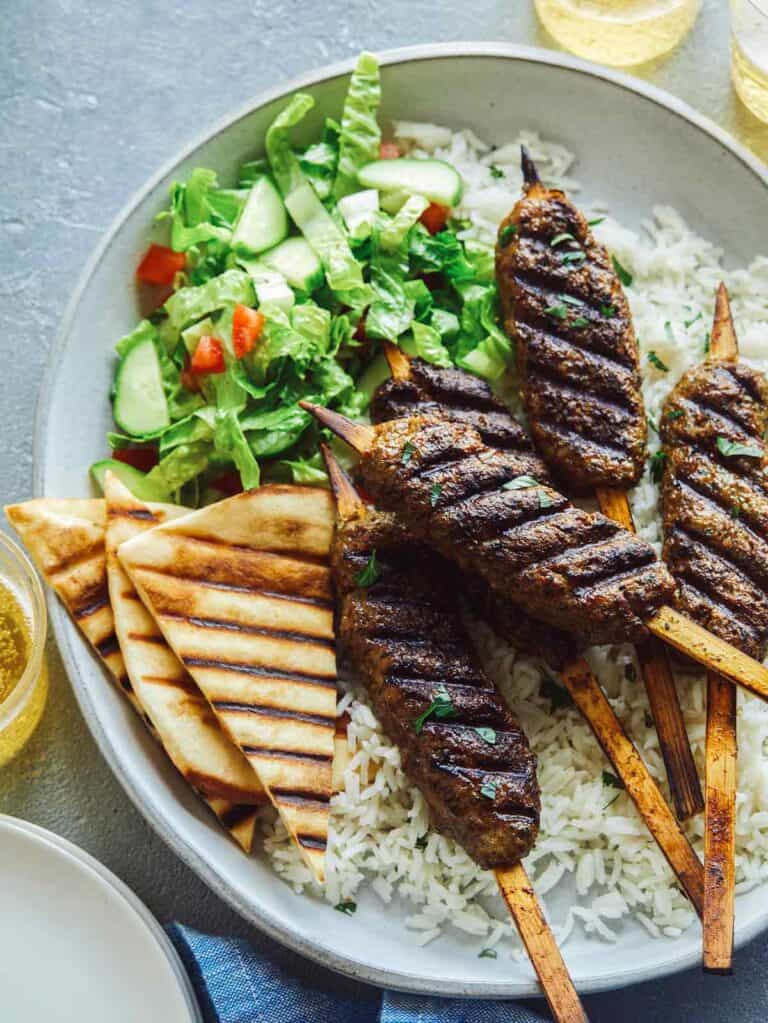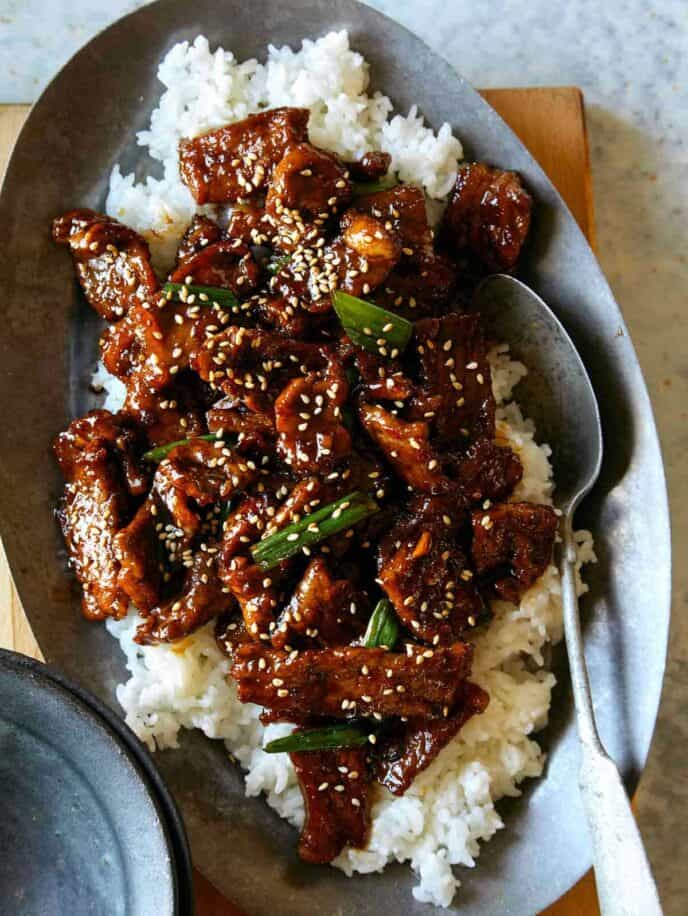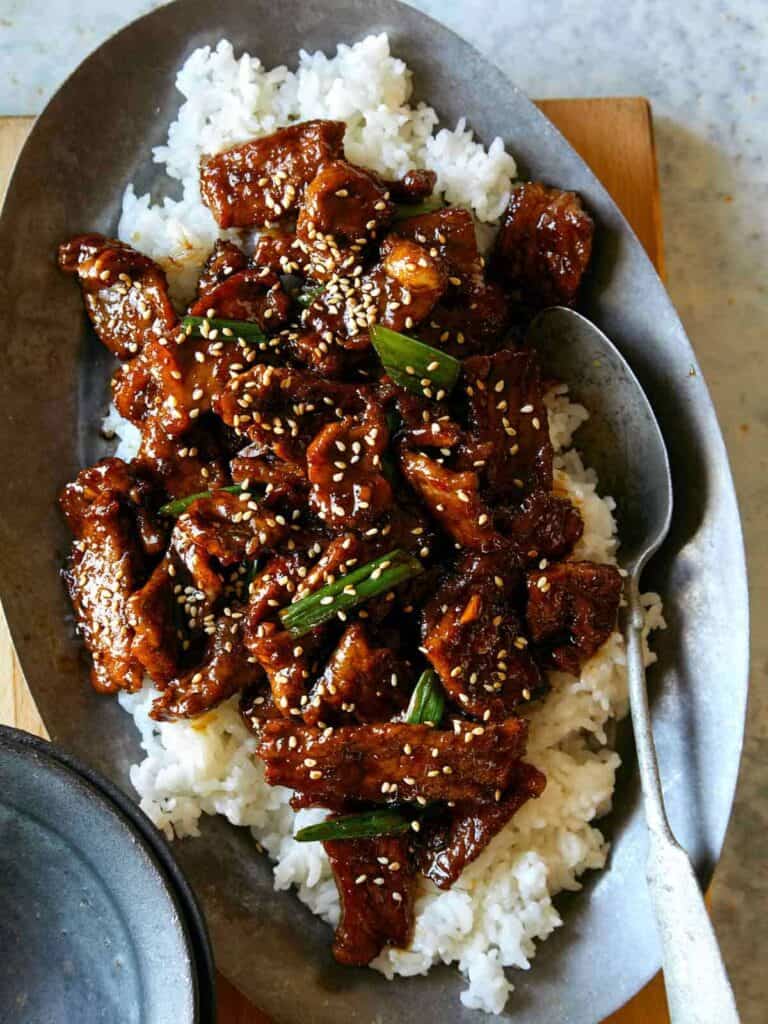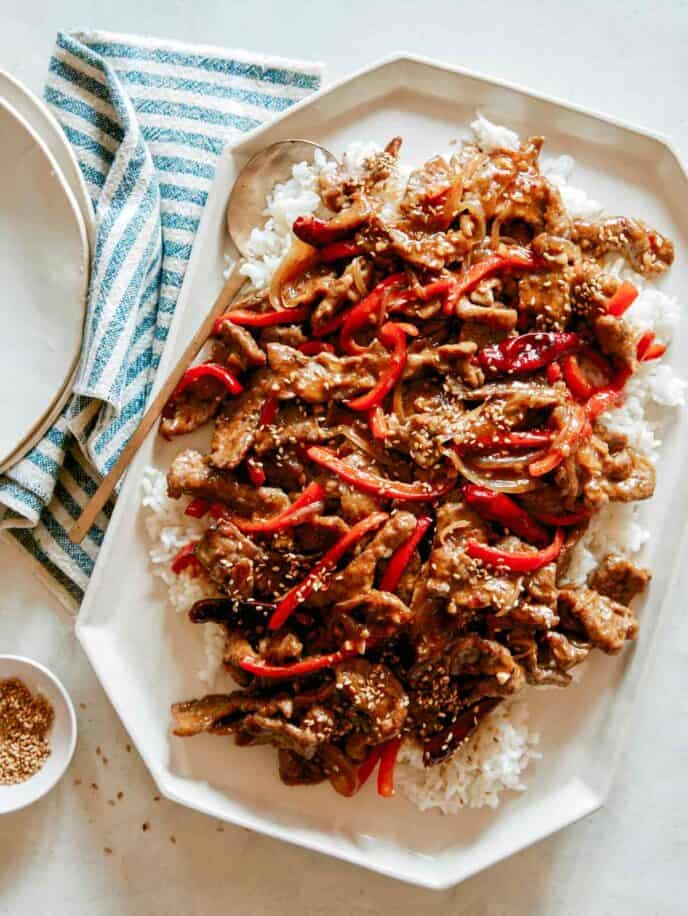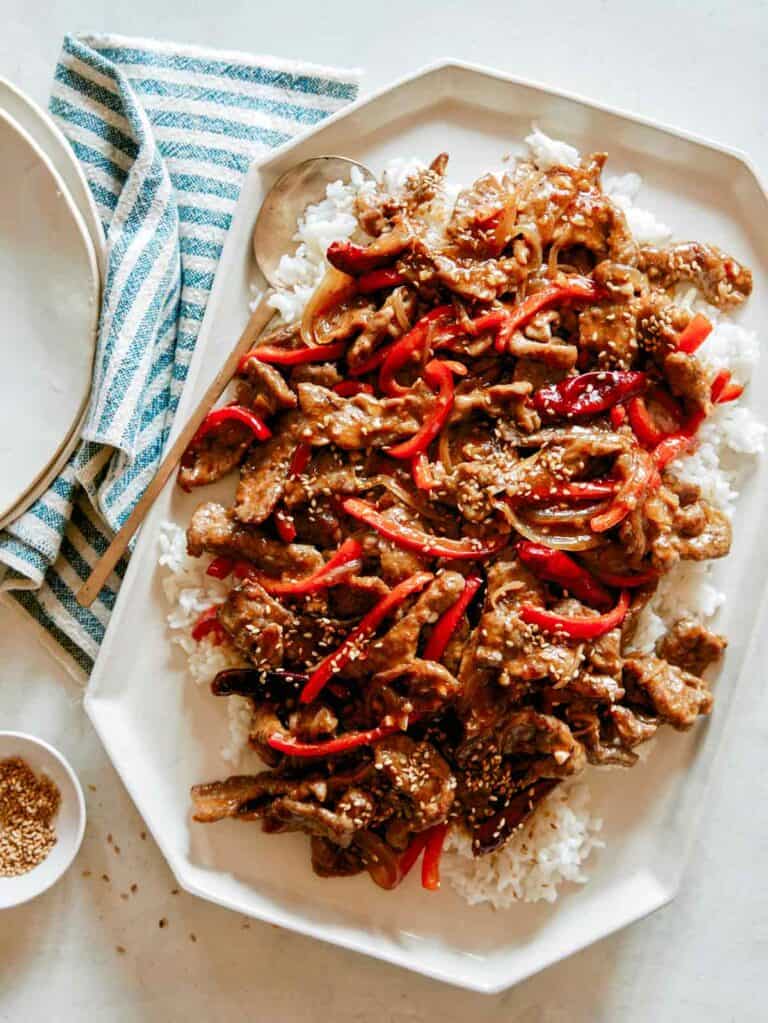 Our Favorite Sides Dishes that go with Everything
Mini Hasselback Potatoes may seem like a lot of labor to slice your potatoes thin, but we have some nice tricks in our post you will want to check out!

Cheesy Potato Casserole is one of our favorite potato recipes that literally goes with everything. Crispy potato chips top a creamy and cheesy potato mixture that will definitely complete your New Year's menu!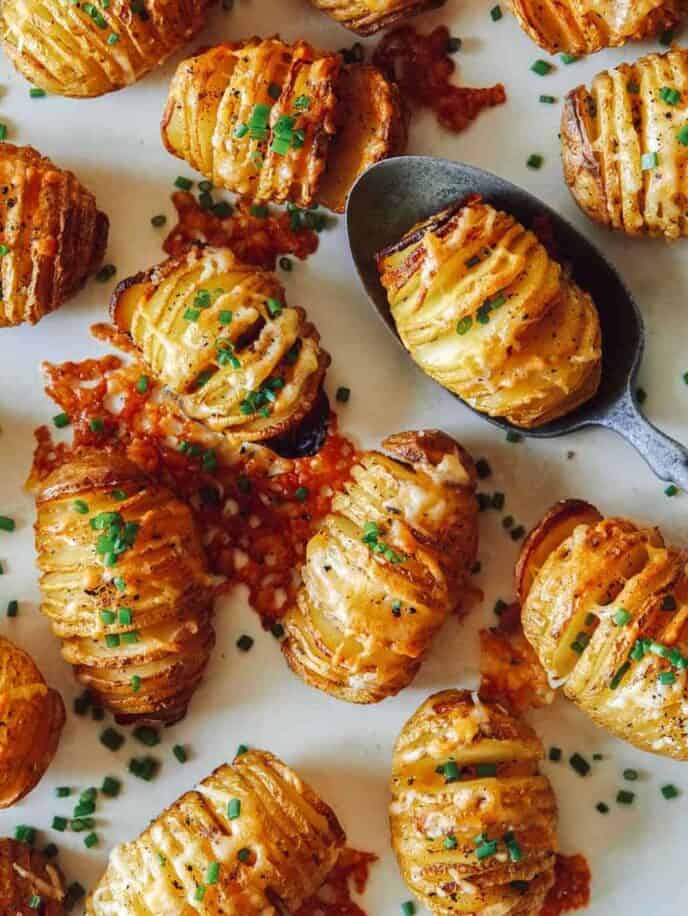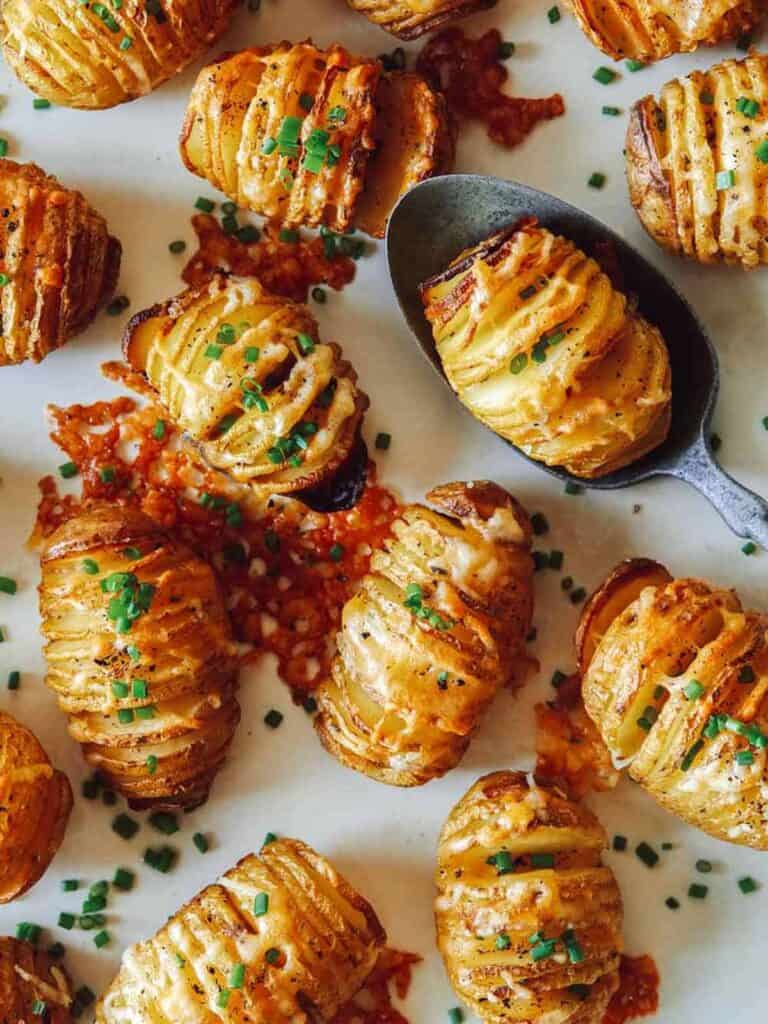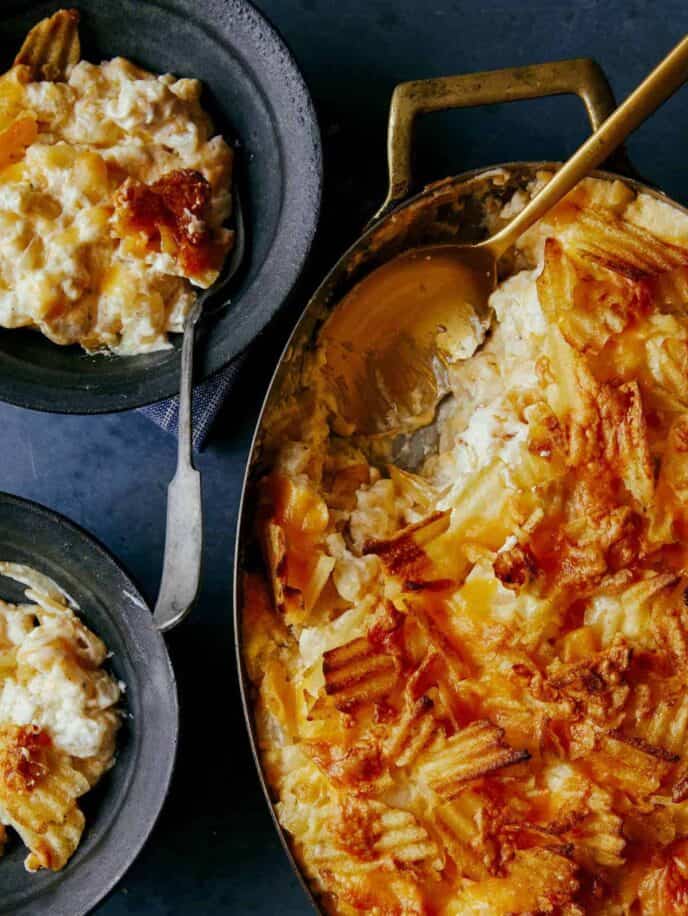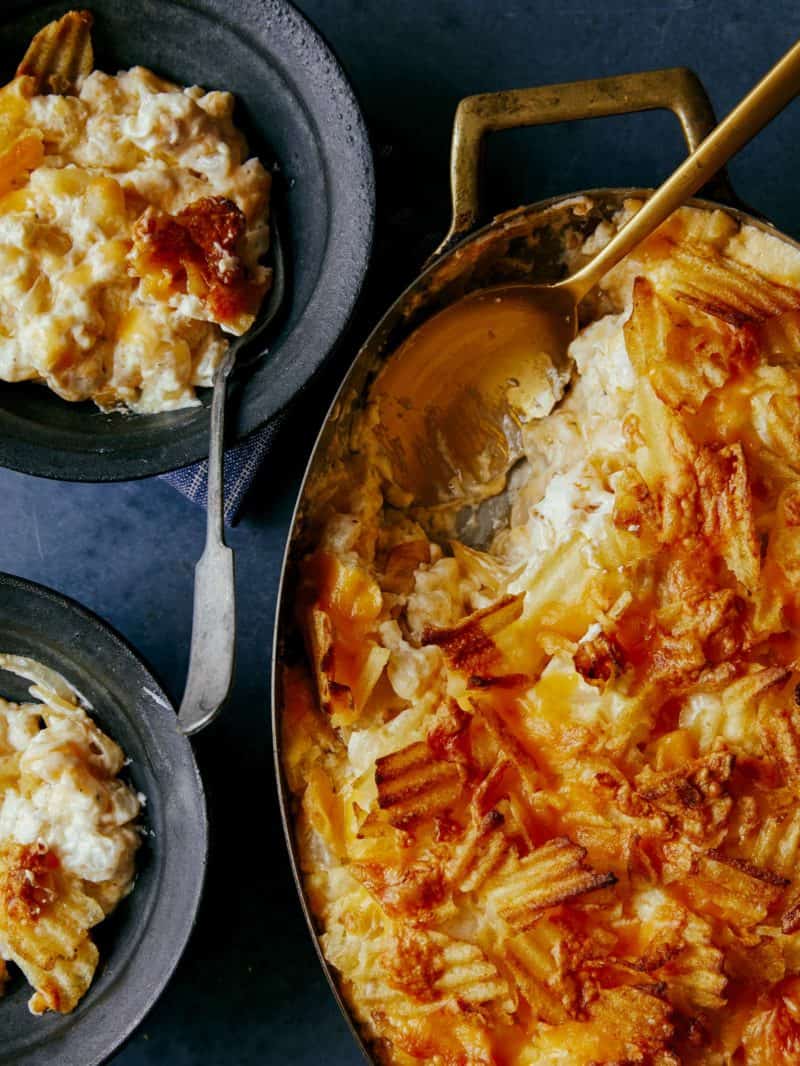 Creamed Corn is a perfect side dish for your New Year's Eve dinner. It's easy to make, and goes with everything. This recipe comes together in only 20 minutes.

Cheesy Potatoes Au Gratin is a super creamy and cheesy potato dish that literally goes with everything. It's one of our go-to recipes when we need a side dish!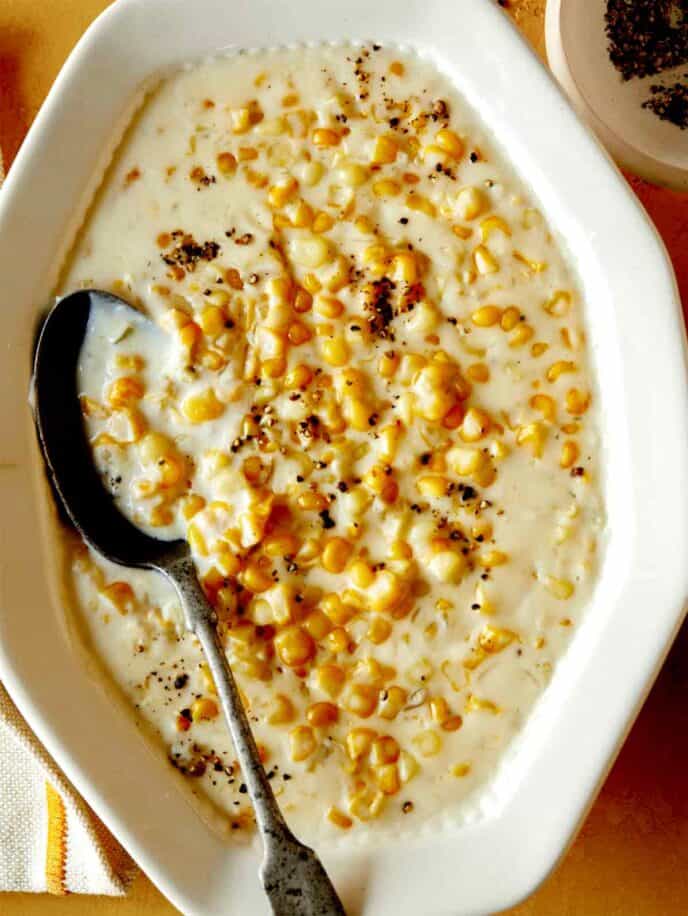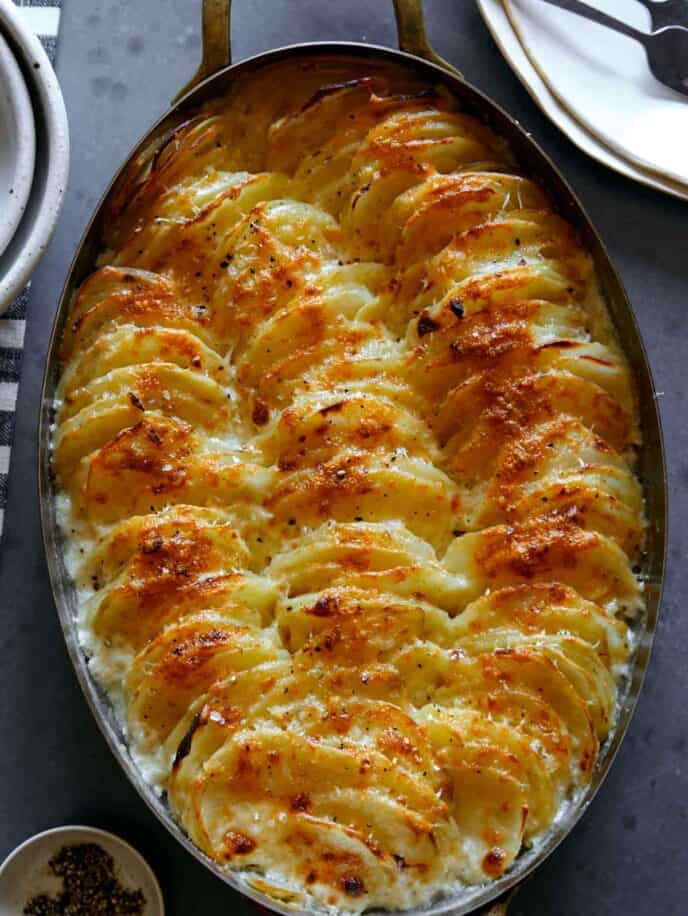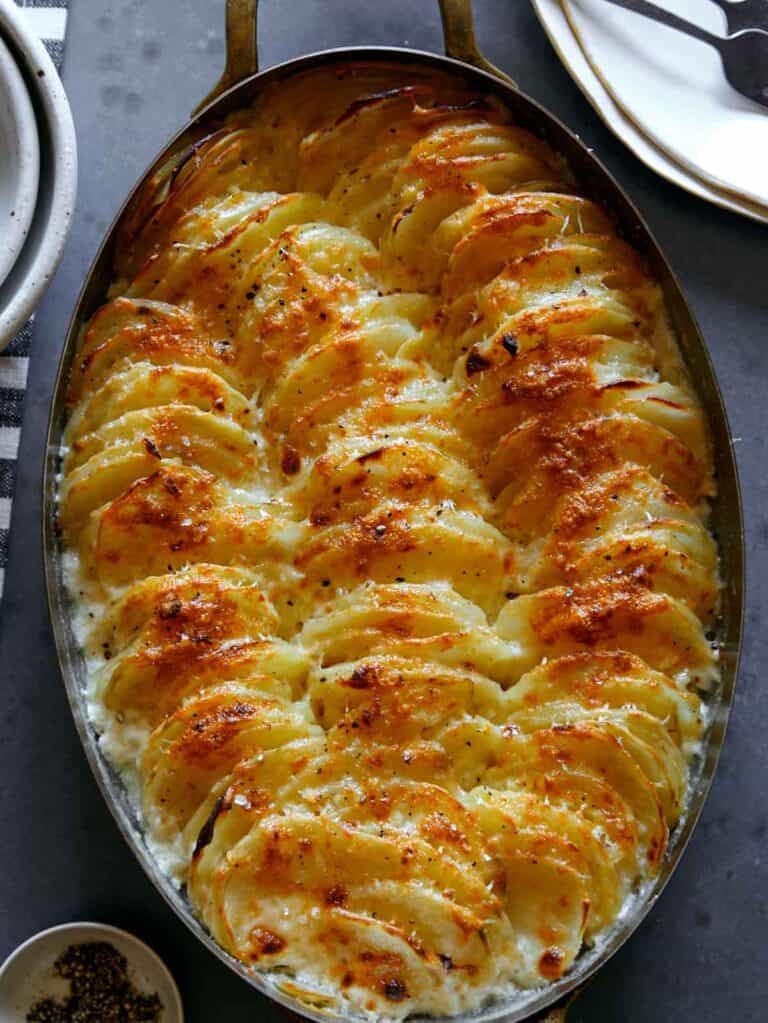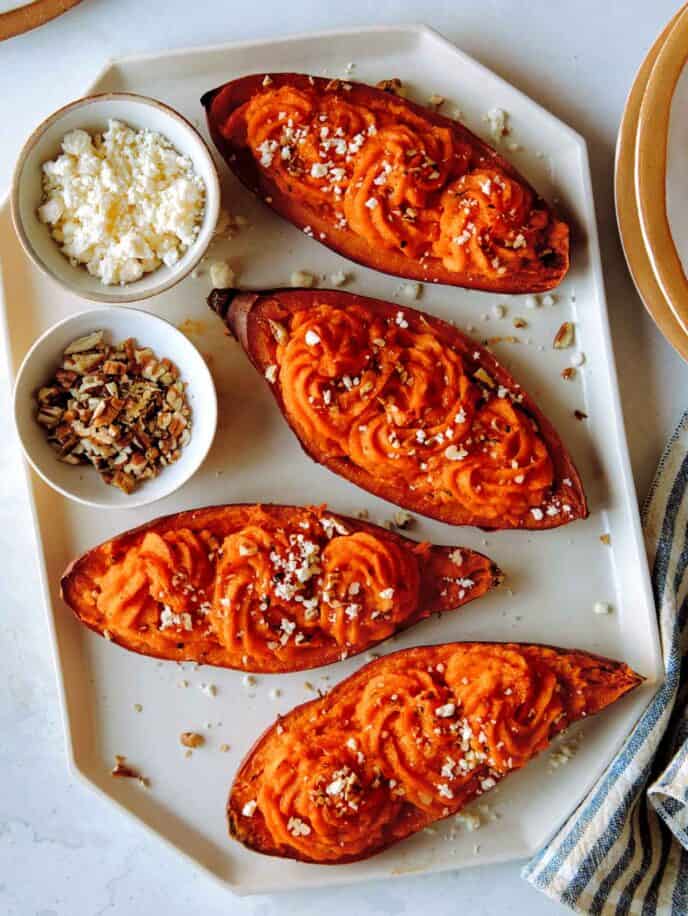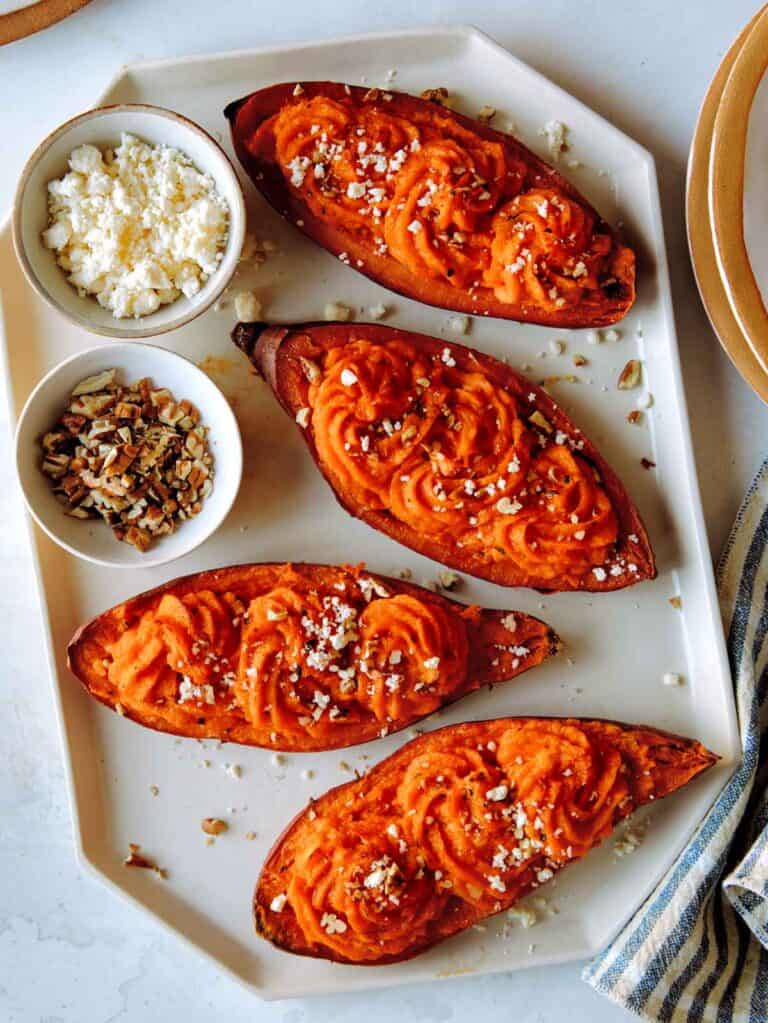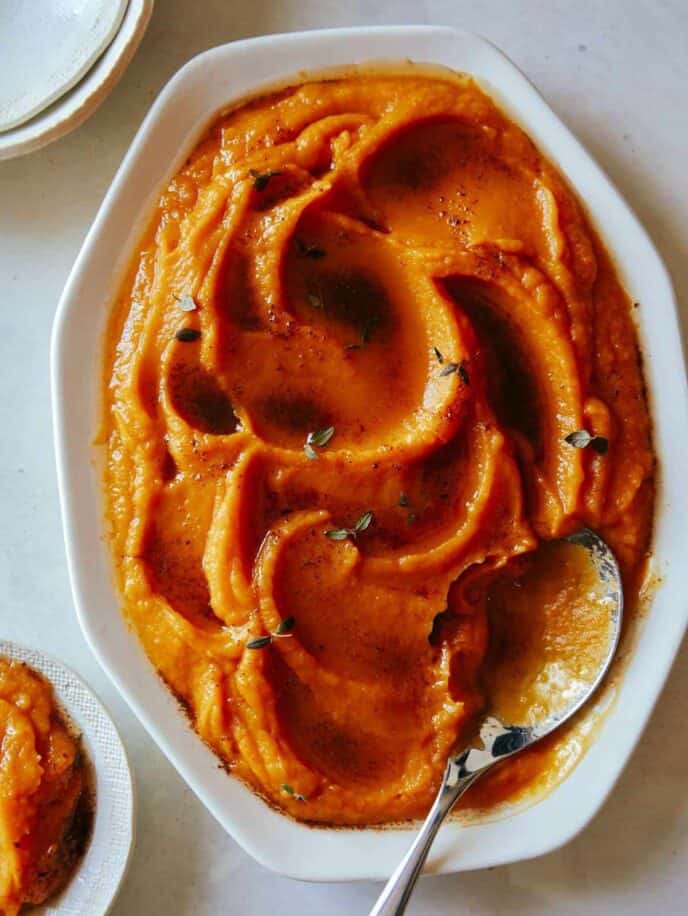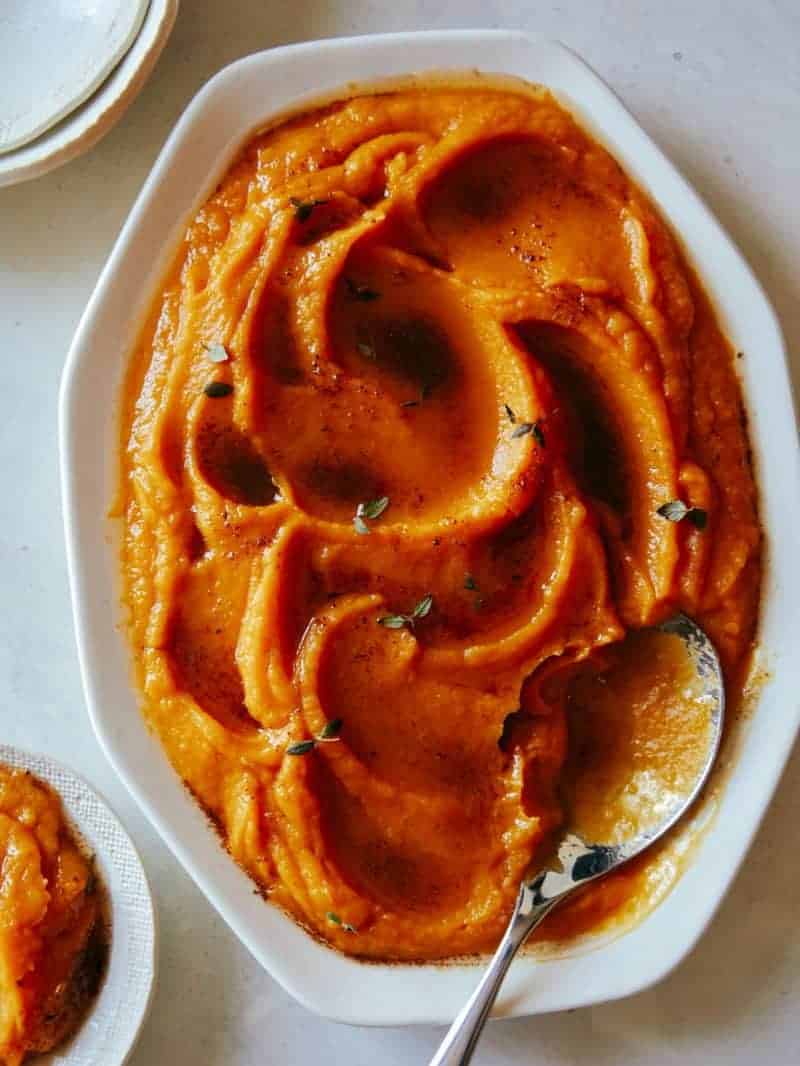 Everything Bagel Seasoning Wedge Salad is our take on a classic wedge salad. Crisp lettuce smothered in a creamy salad dressing with everything seasoning that we all love!
Classic Caesar Salad is a recipe you just need to have up your sleeve when you need a go-to salad for any dinner, and this is a salad recipe that is perfect for everything!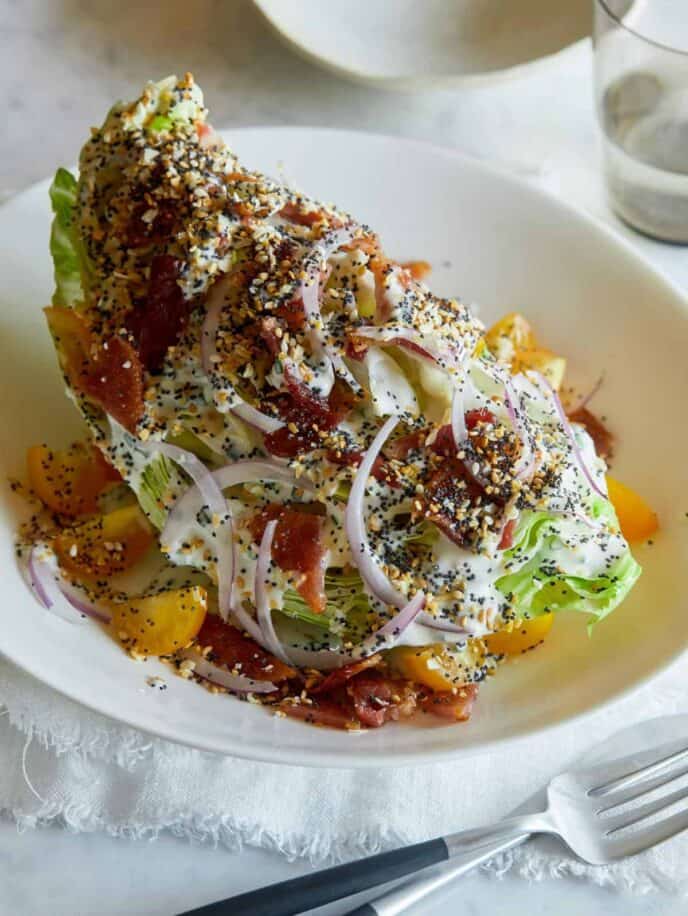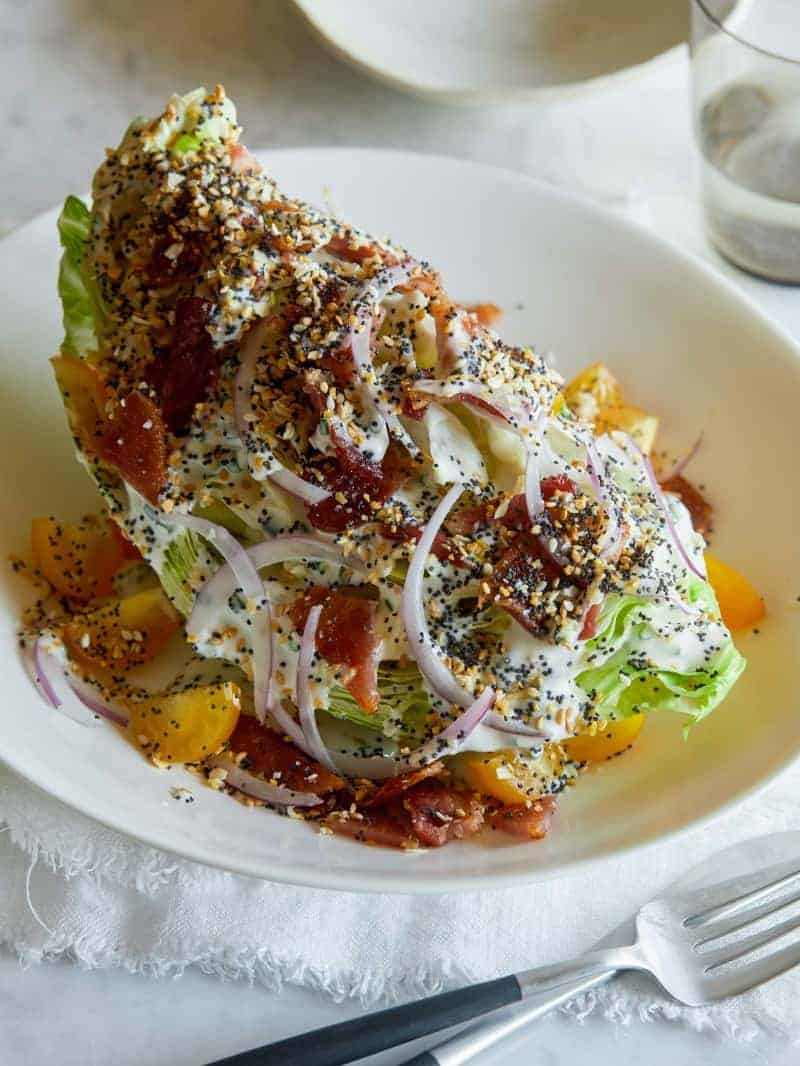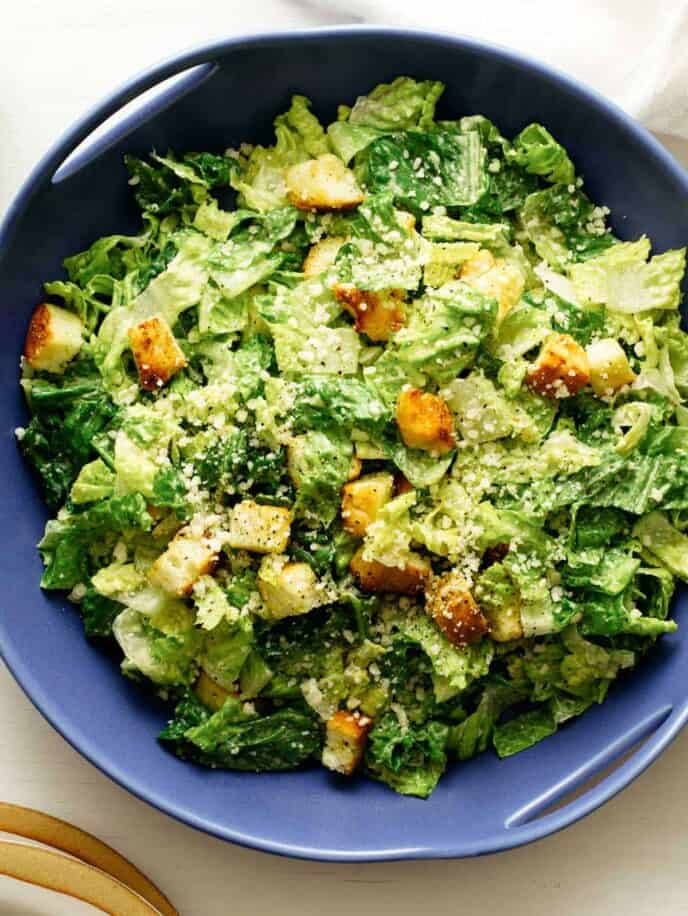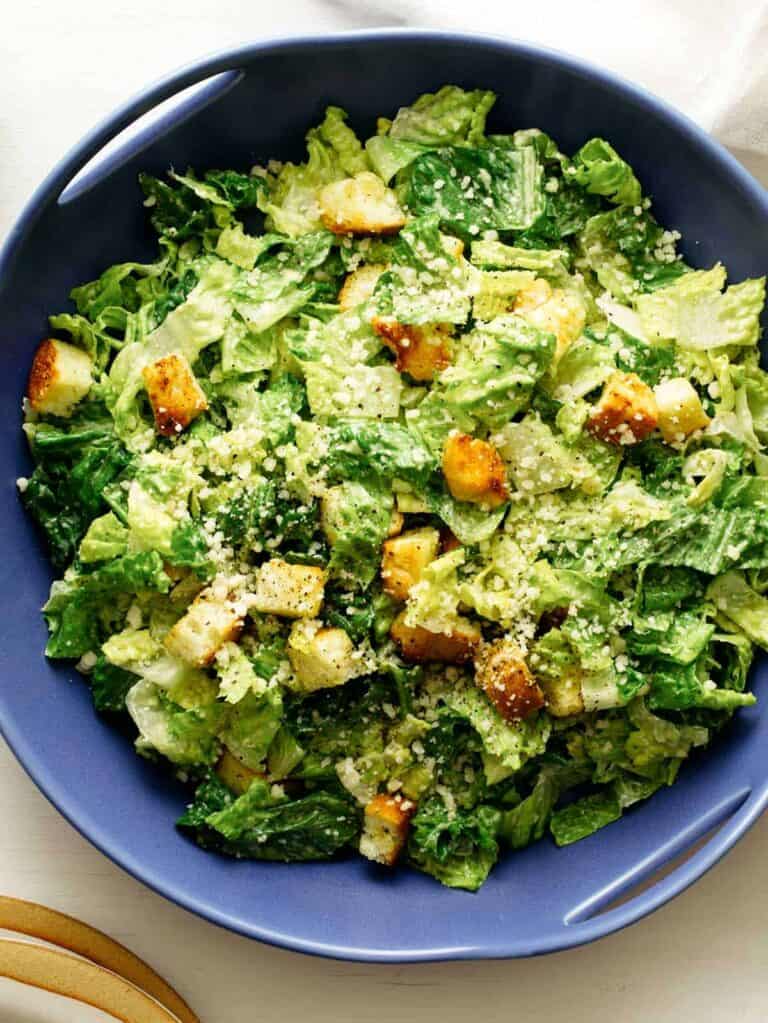 New Years Eve Desserts
Our German Apple Cake is super easy cake recipe that you can make ahead for New Years. Perfect winter flavors!
If you're looking to indulge this New Year's our No Bake Peanut Butter Pie is just the recipe for you. It's super rich, and absolutely perfect for all you peanut butter lovers!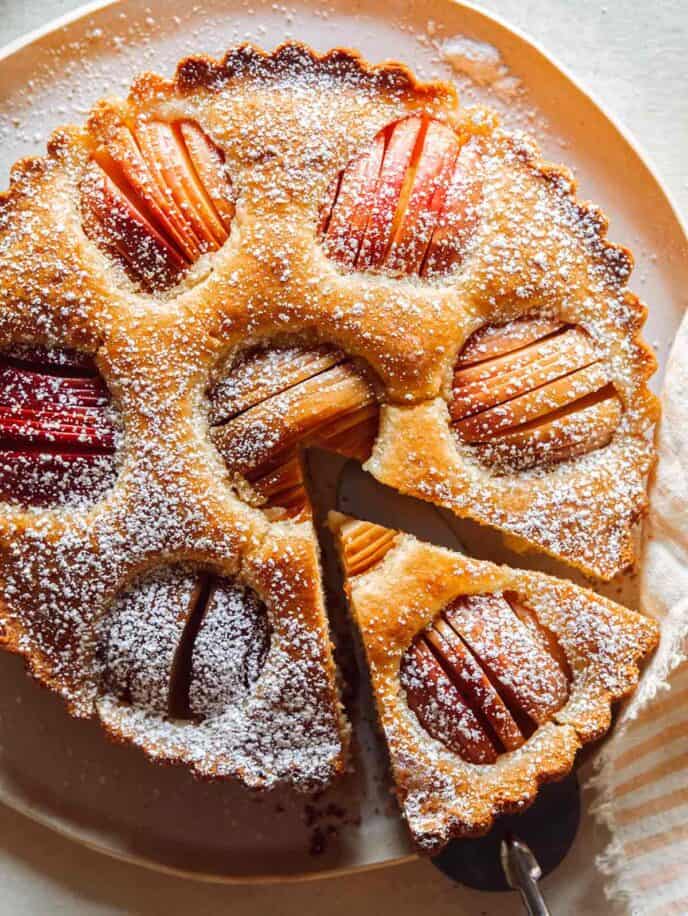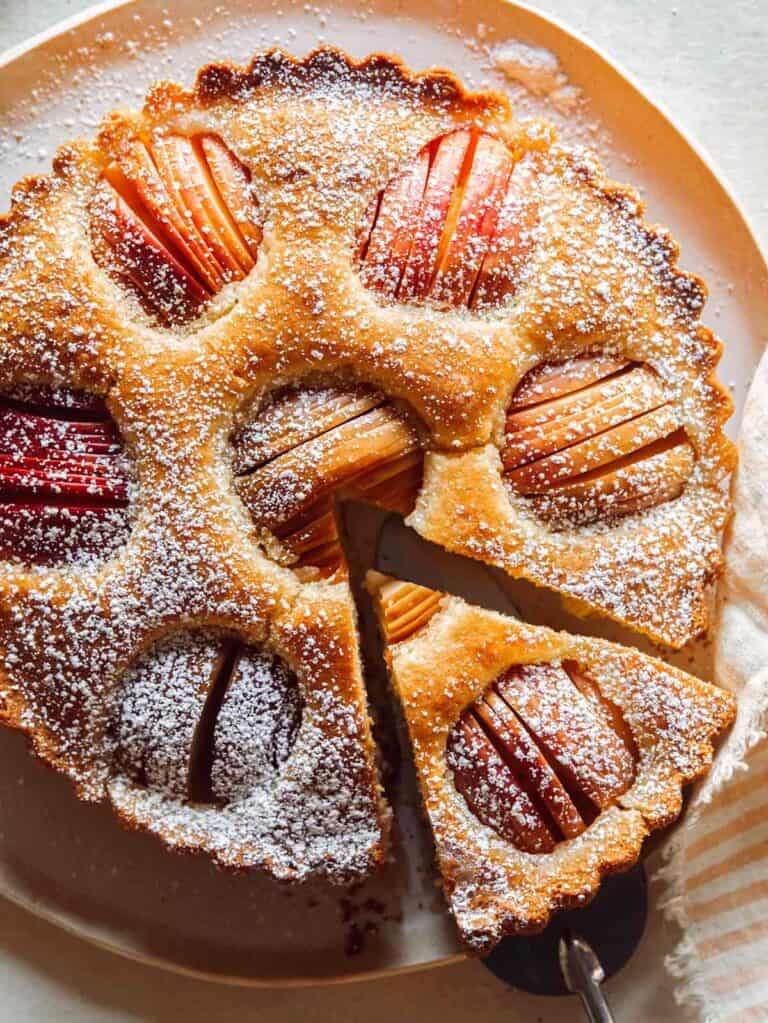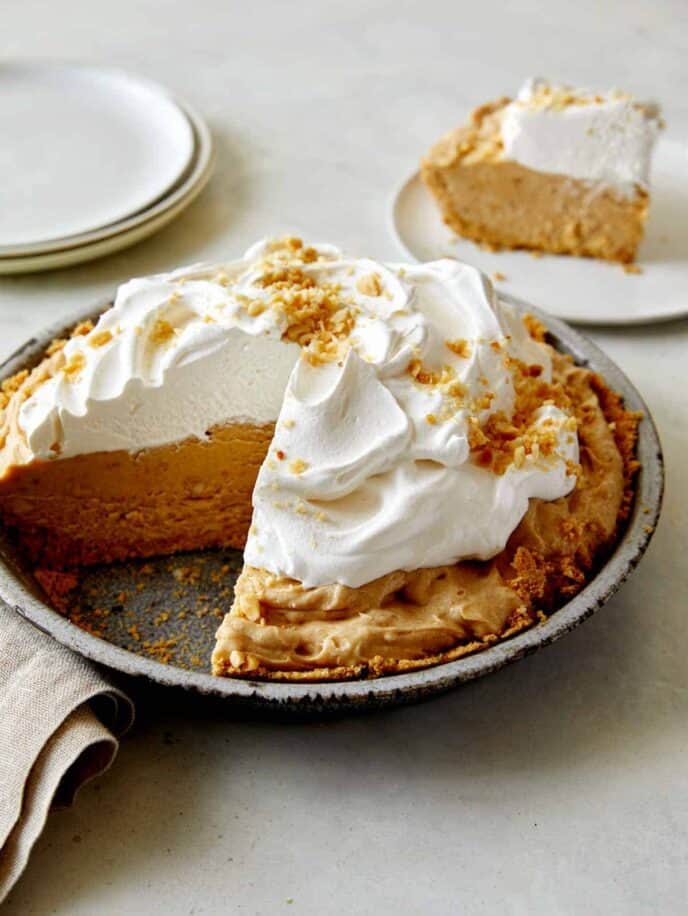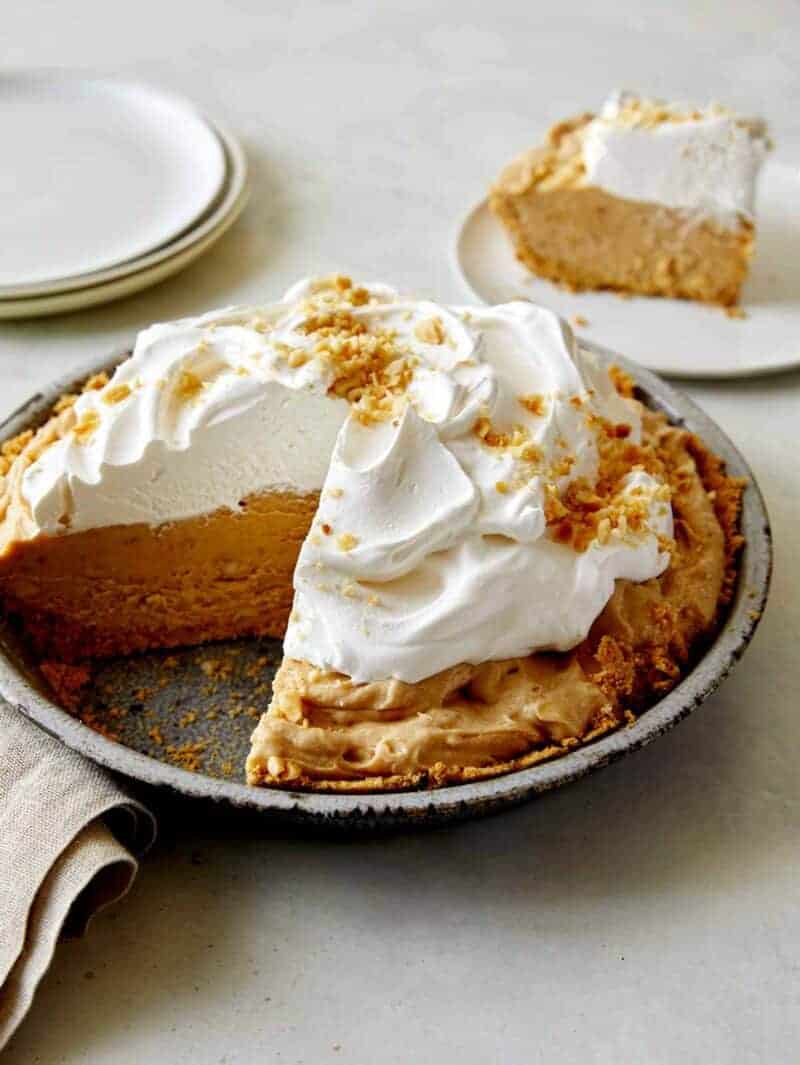 Apple Crisp is a tasty New Year's eve dessert that comes together in 15 minutes. Baked for 30 minutes, you get perfectly cooked cinnamon apples and an amazing crispy streusel top.

This Almond and Honey Cornmeal Cake can be made totally ahead of time. We love serving this with whipped cream, or some honey.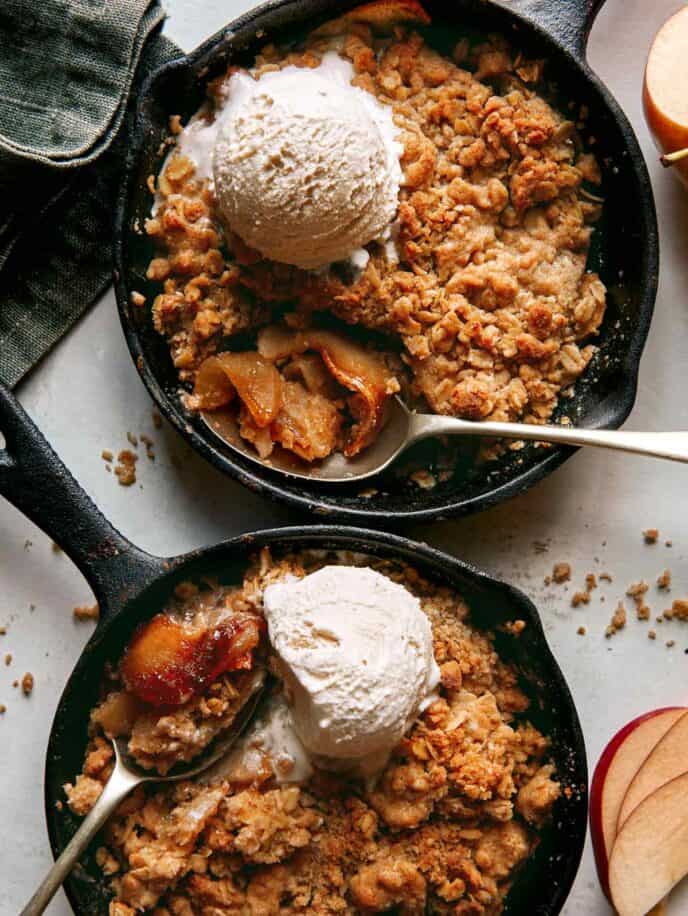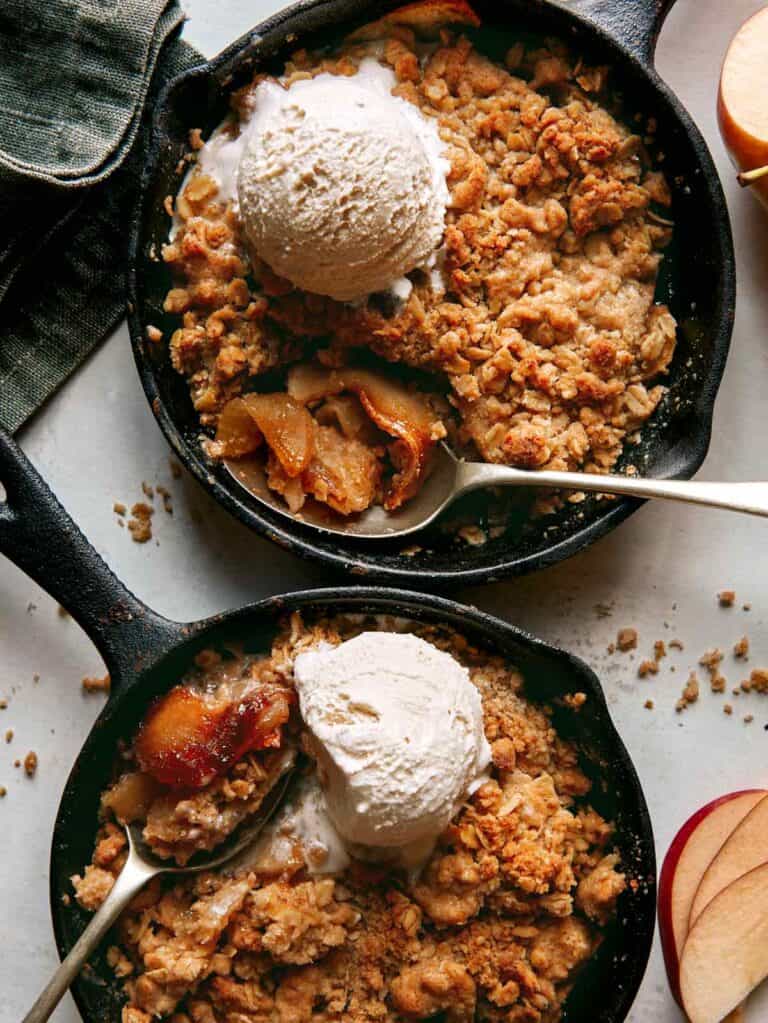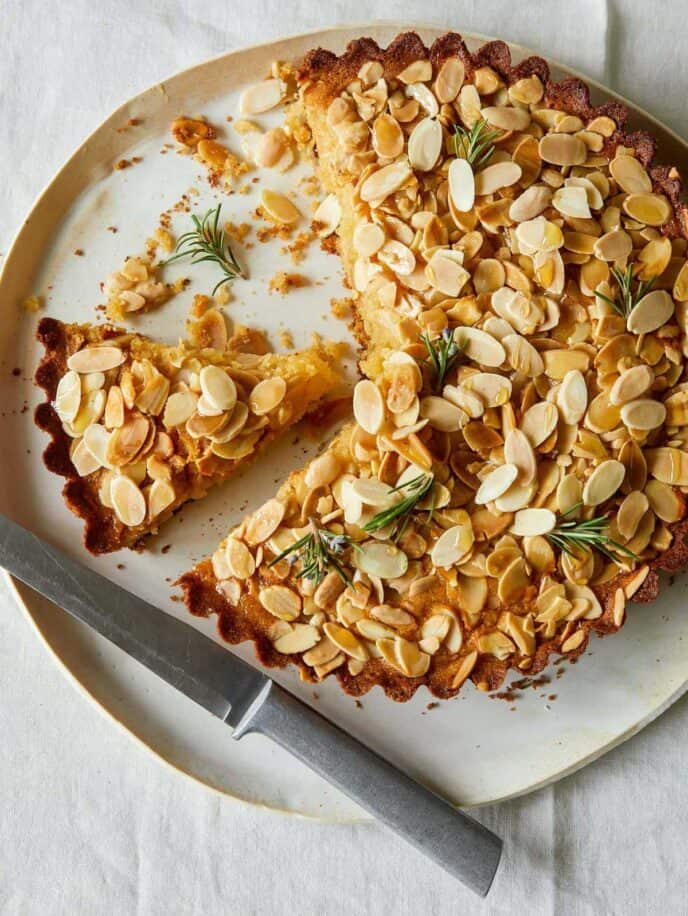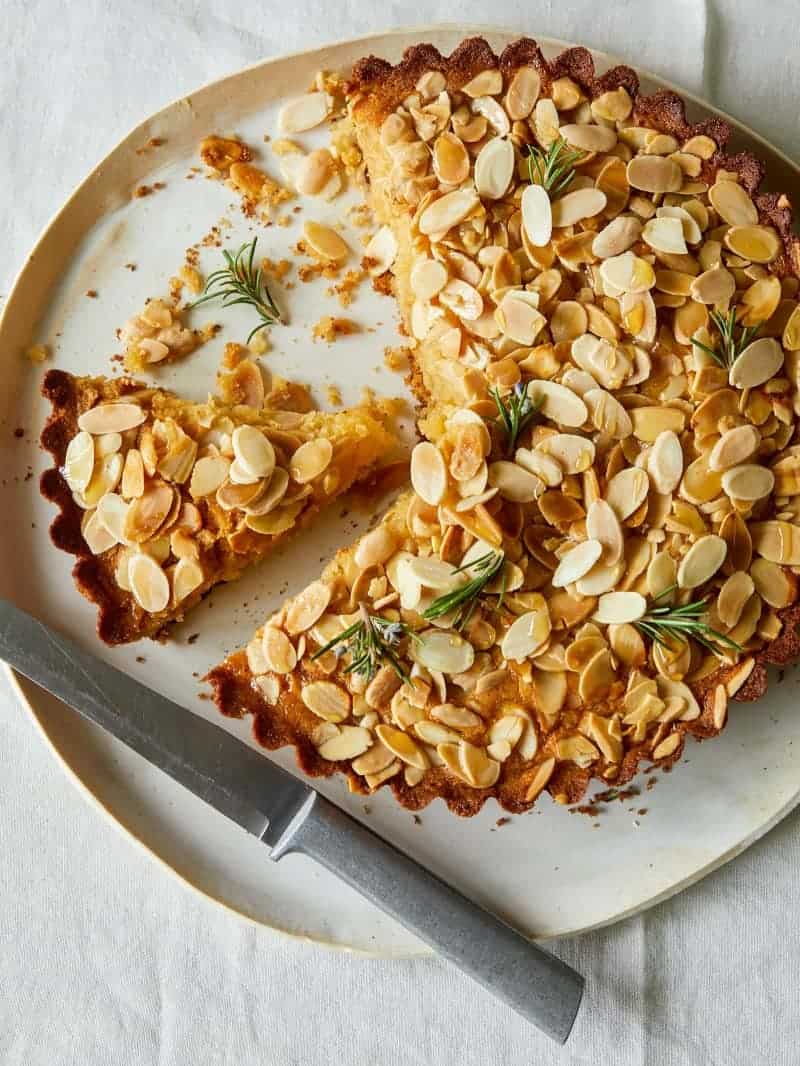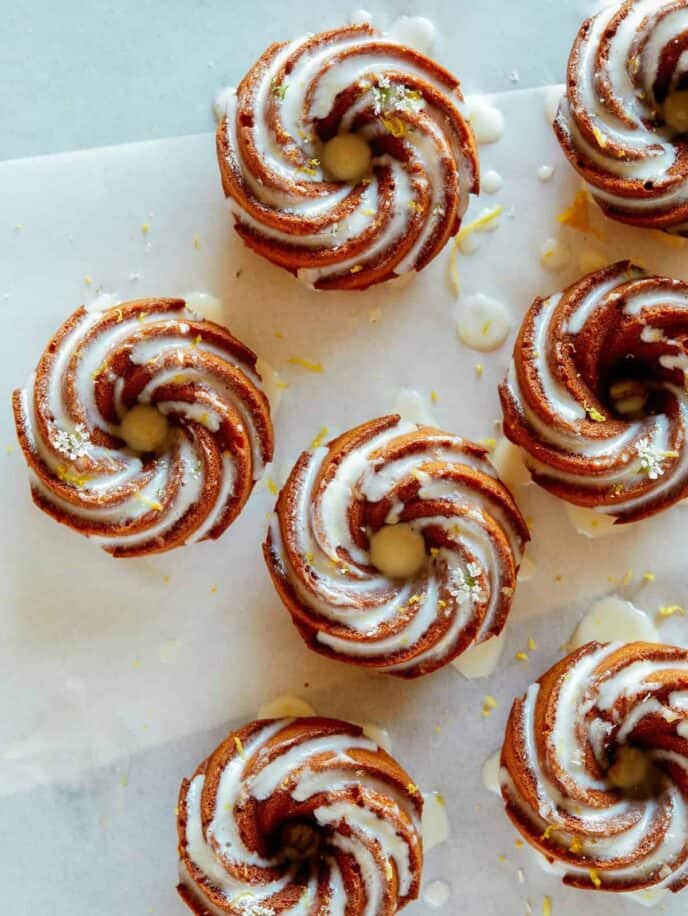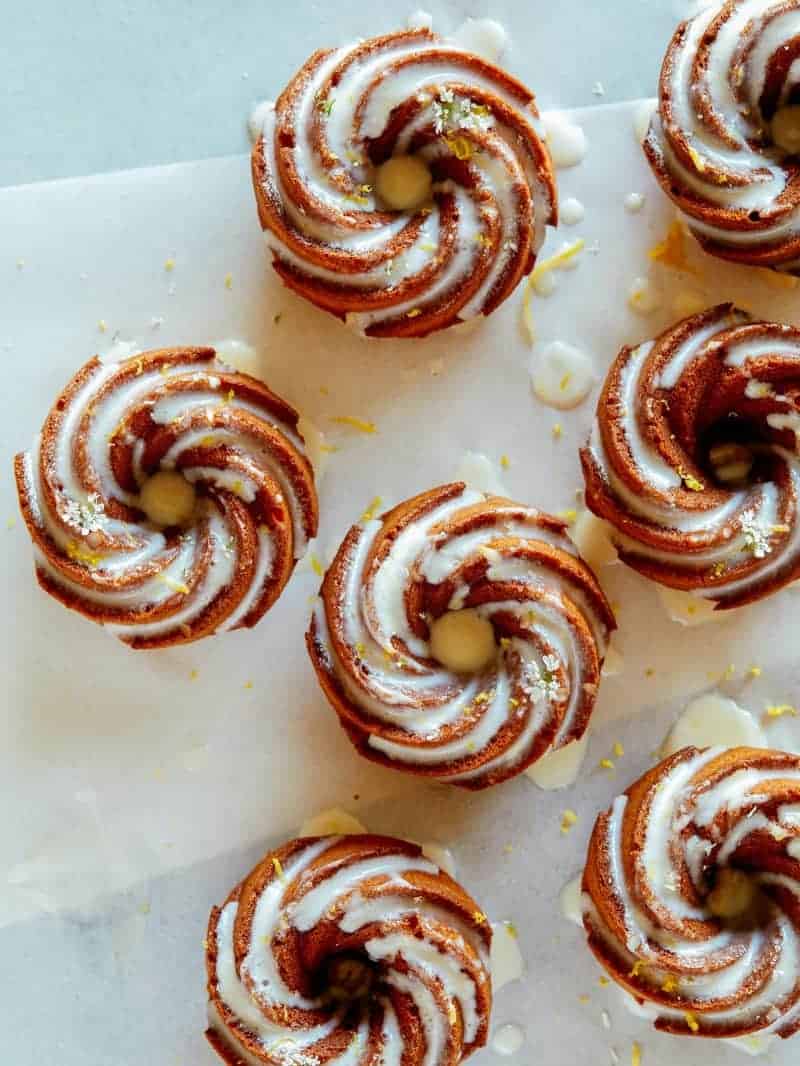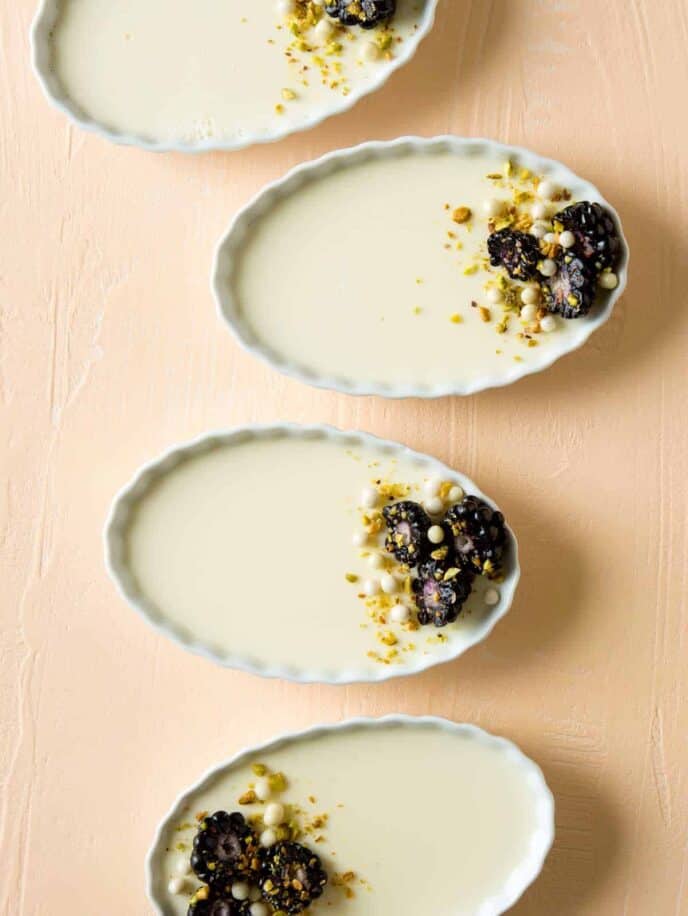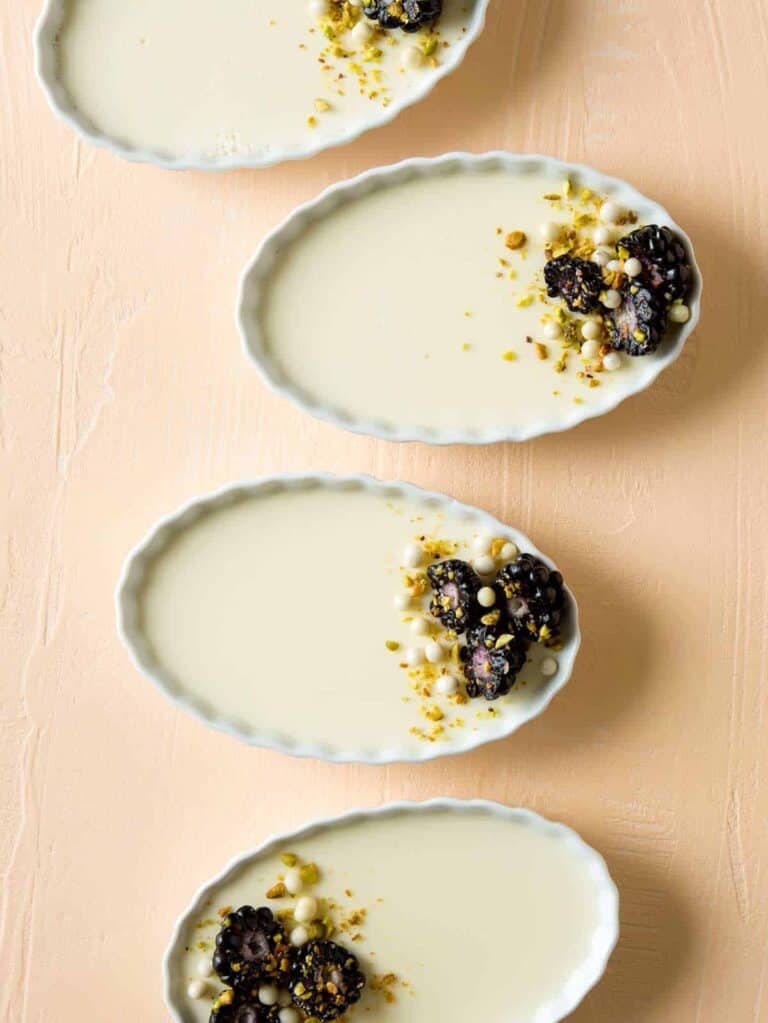 Our thick New York Style Cheesecake is a decadent dessert that you can dress up just for New Year's simply with some fresh berries, or a caramel sauce.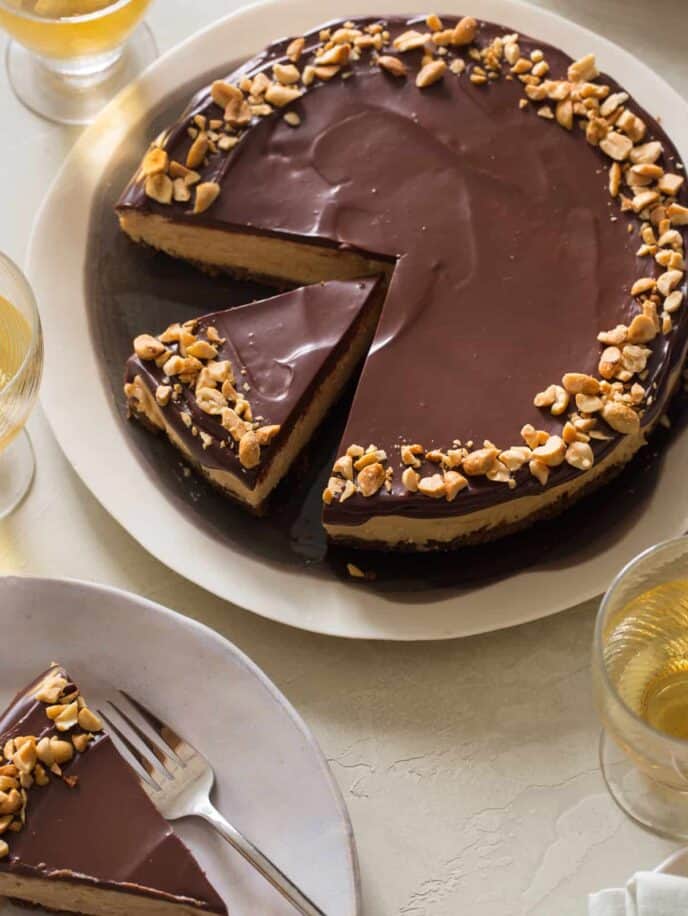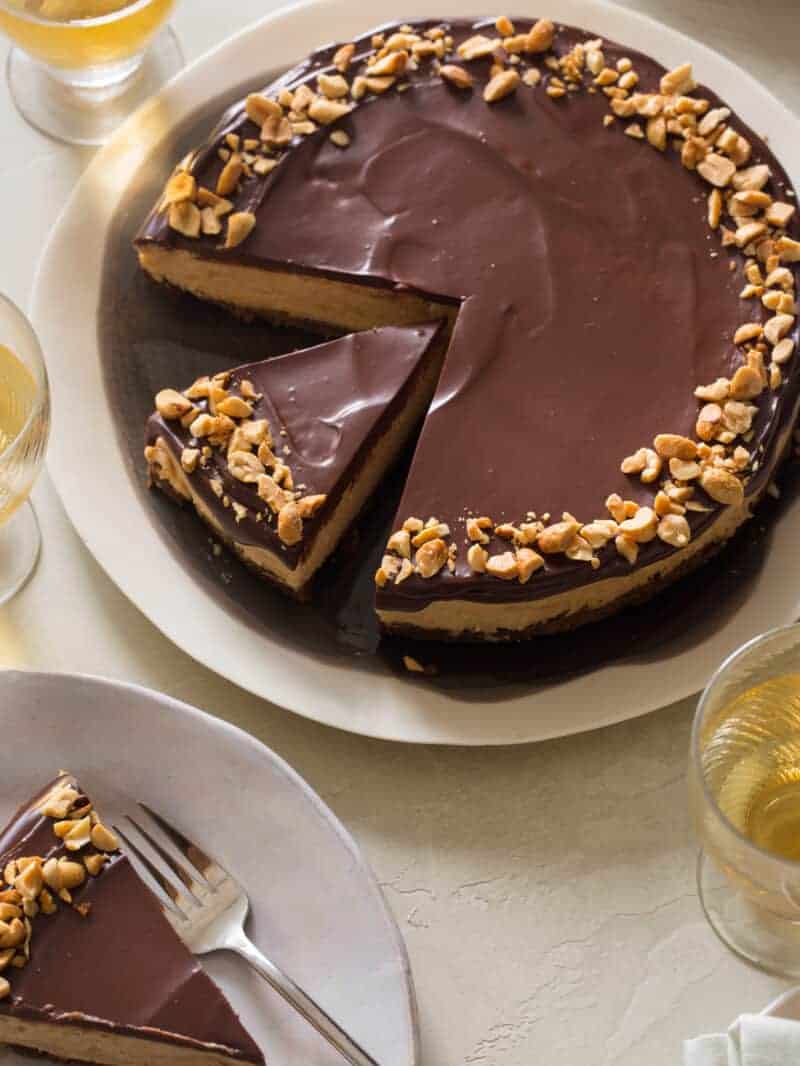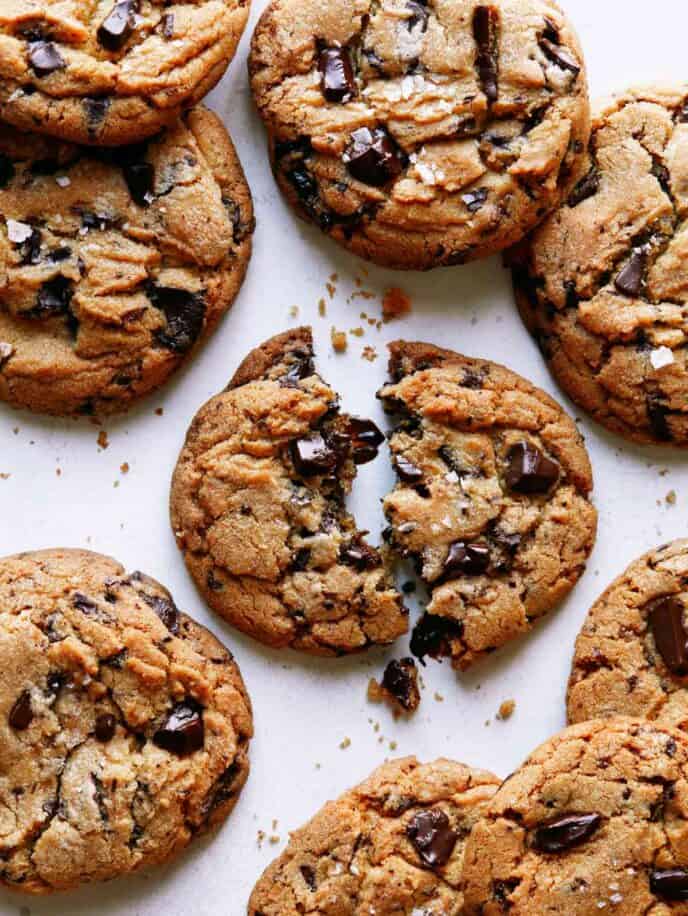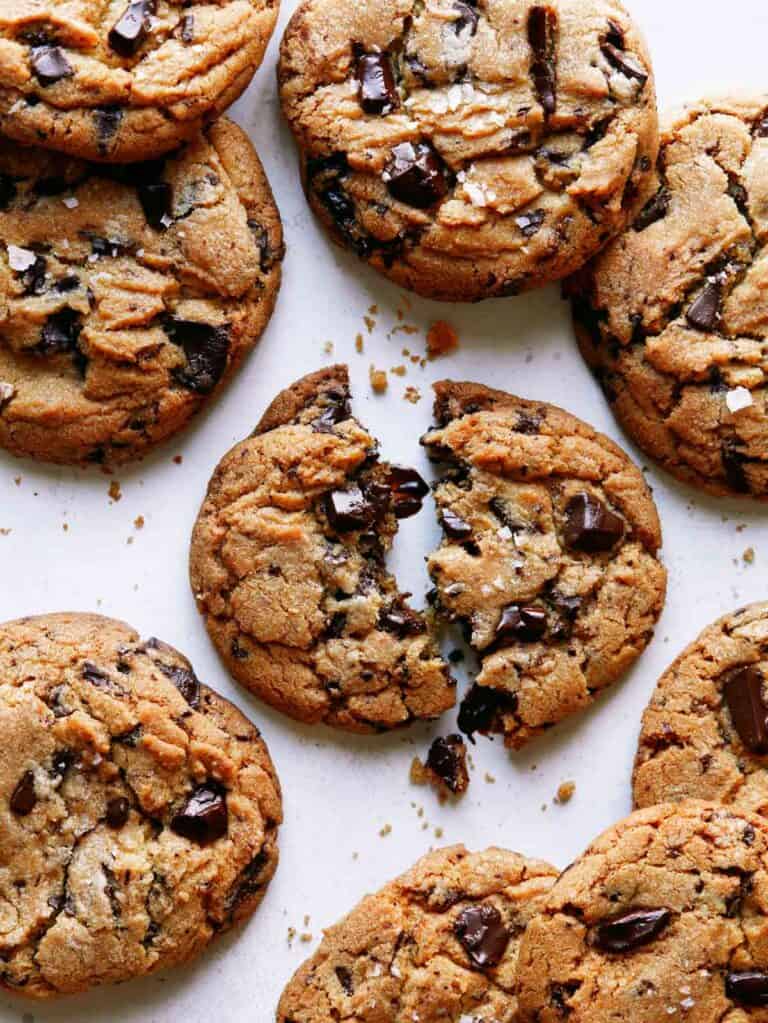 Don't Forget About Drinks!
Our Blood Orange Shandy is a refreshing beer-based cocktail so it's really light on the alcohol!

Pear and Bubbles is a nice and light champagne cocktail perfect for celebrating the New Year!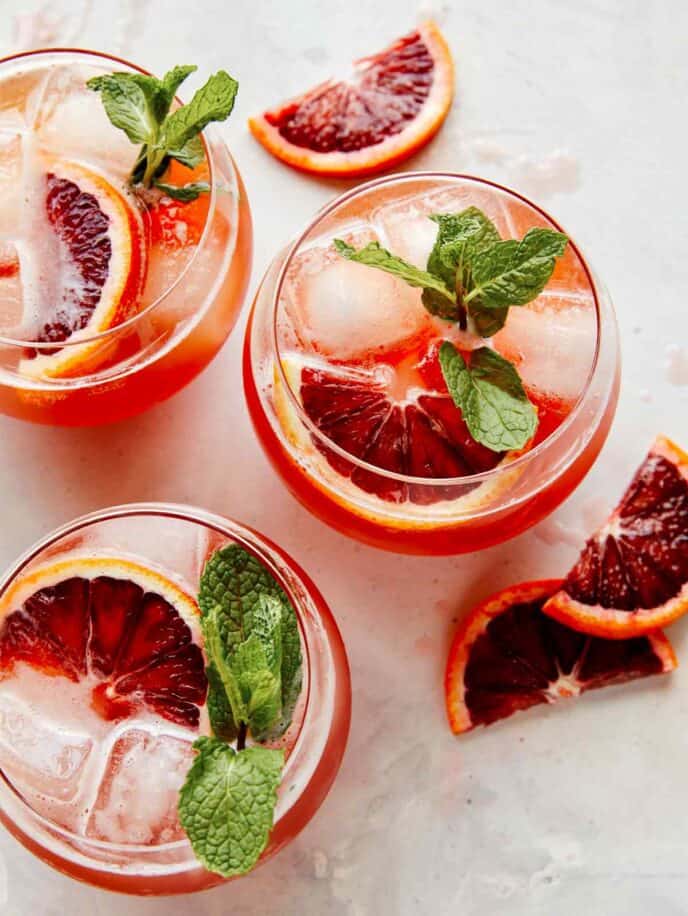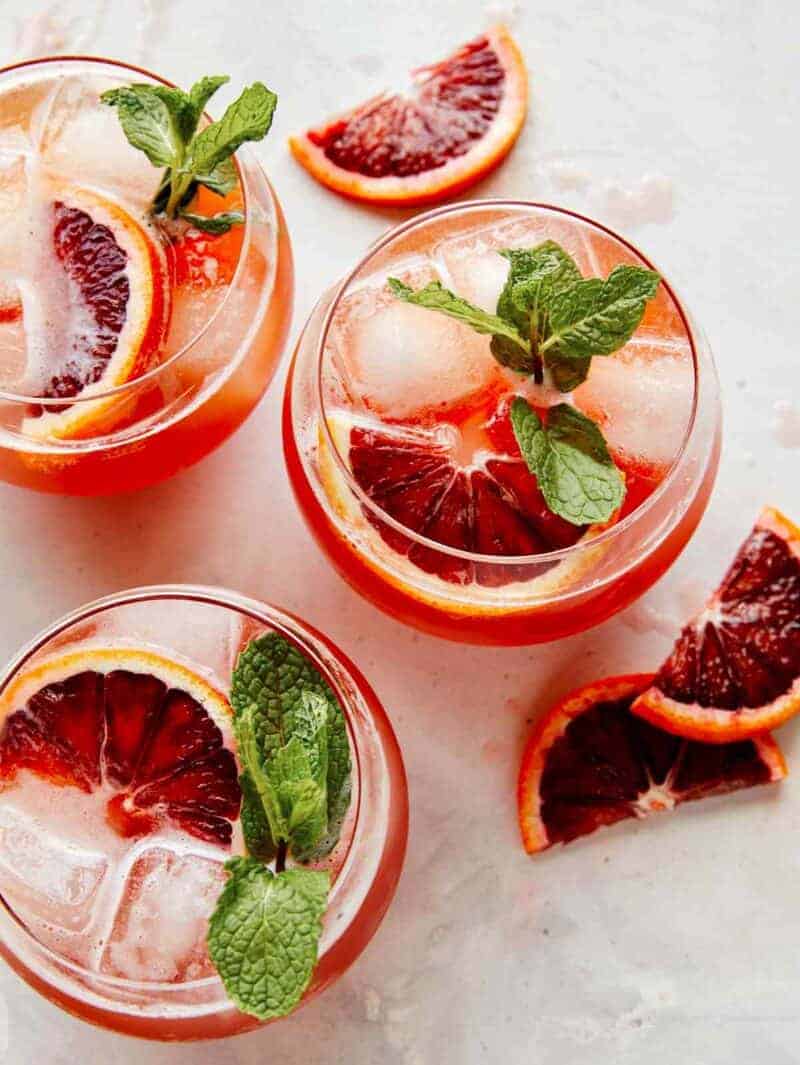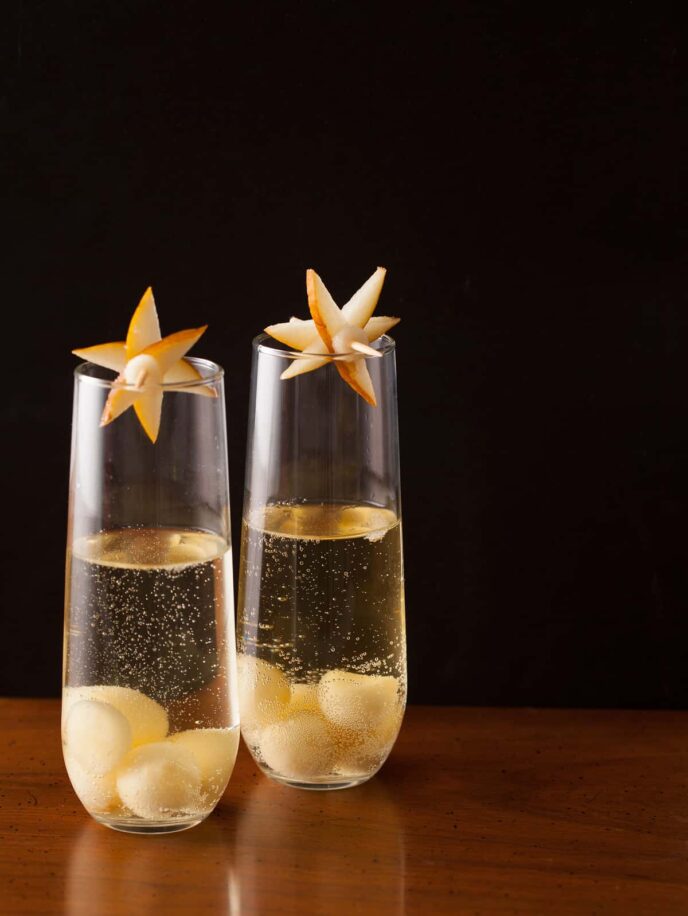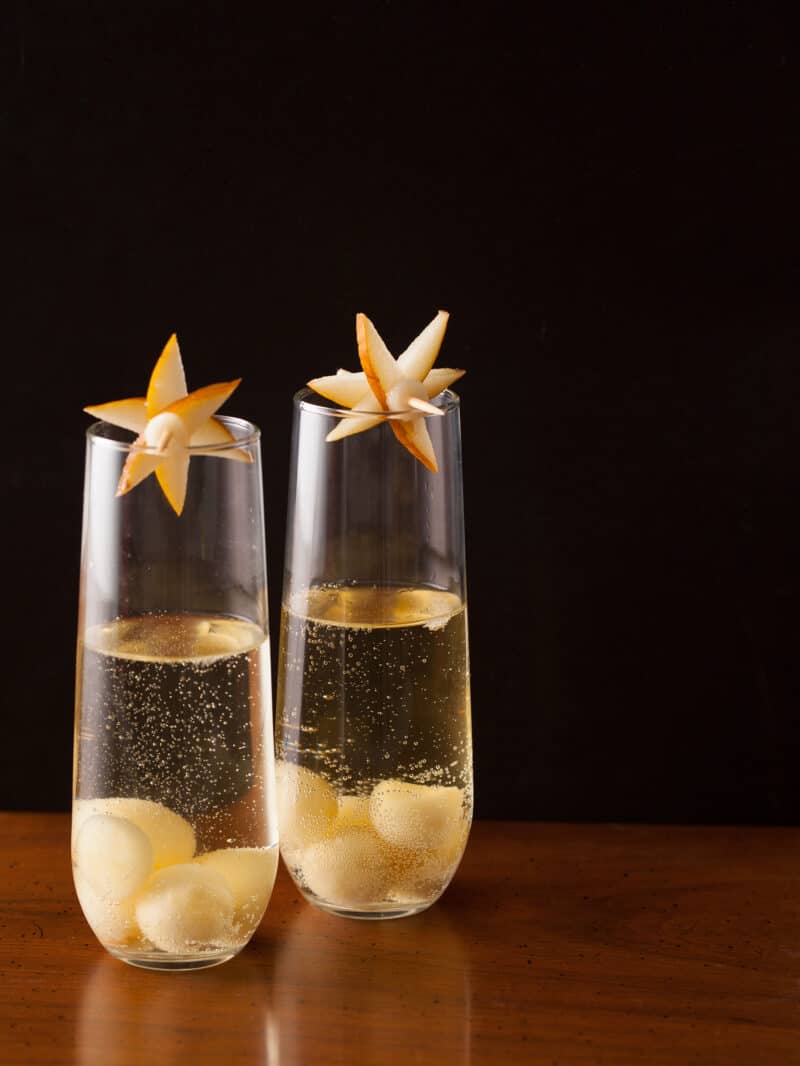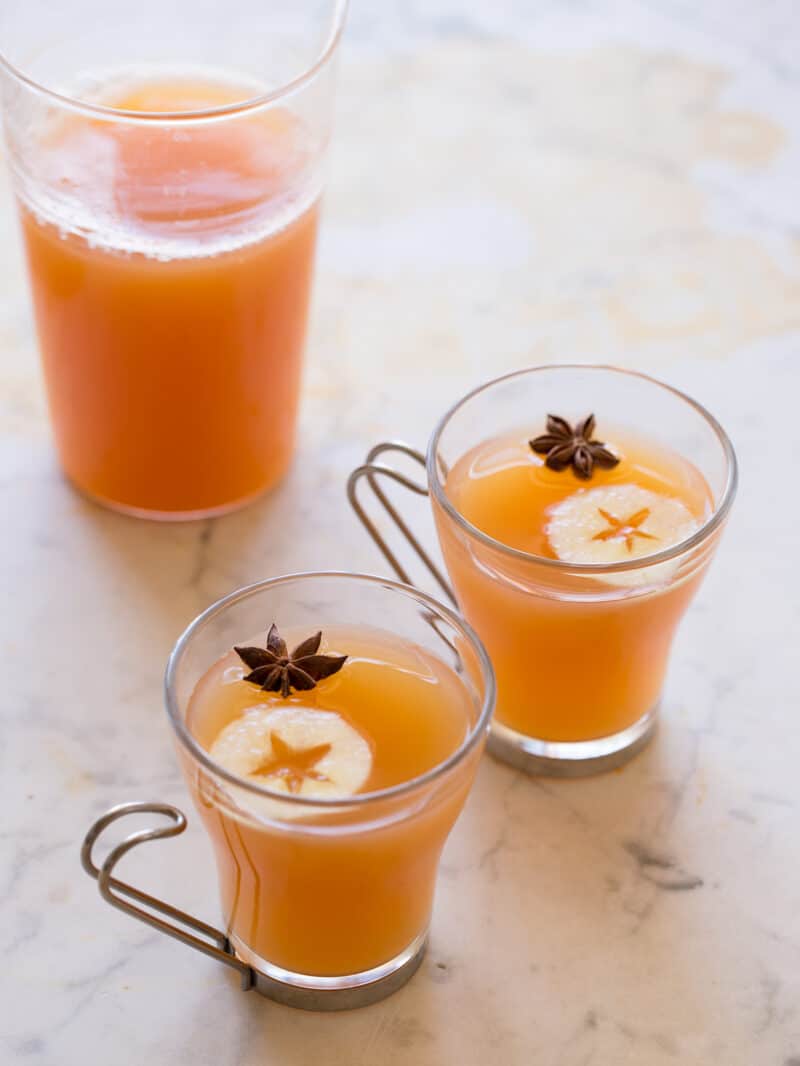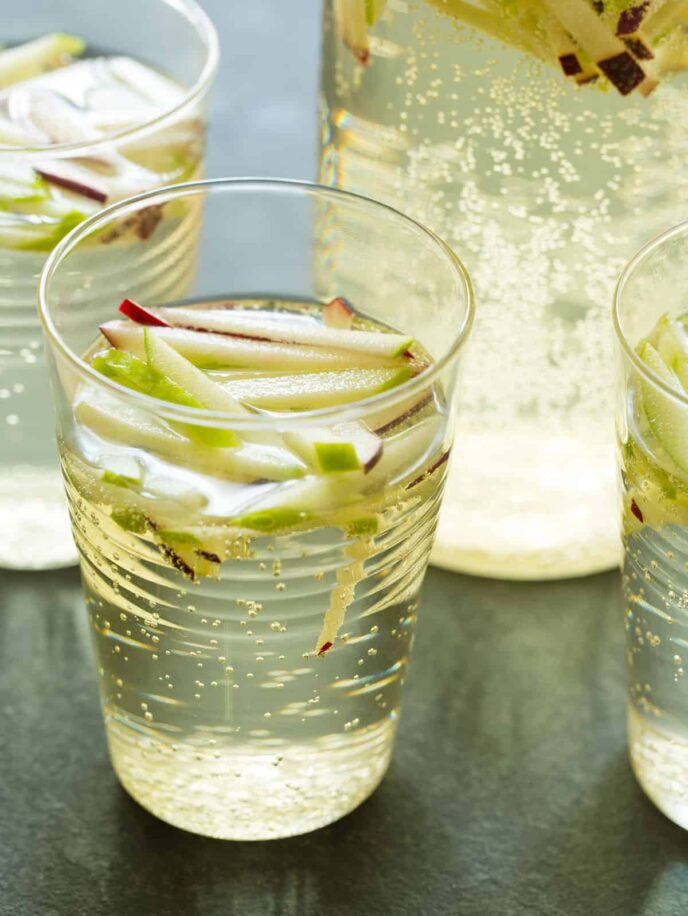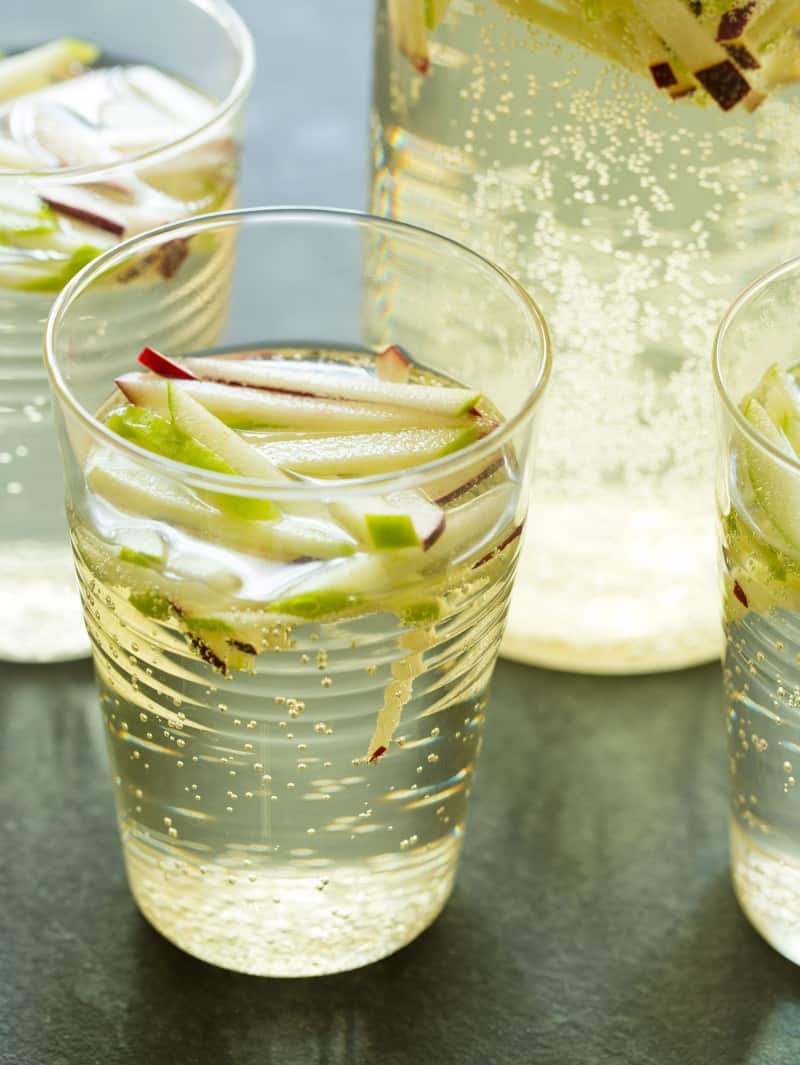 Check out our roundup for all of our Best New Years Eve Appetizers!