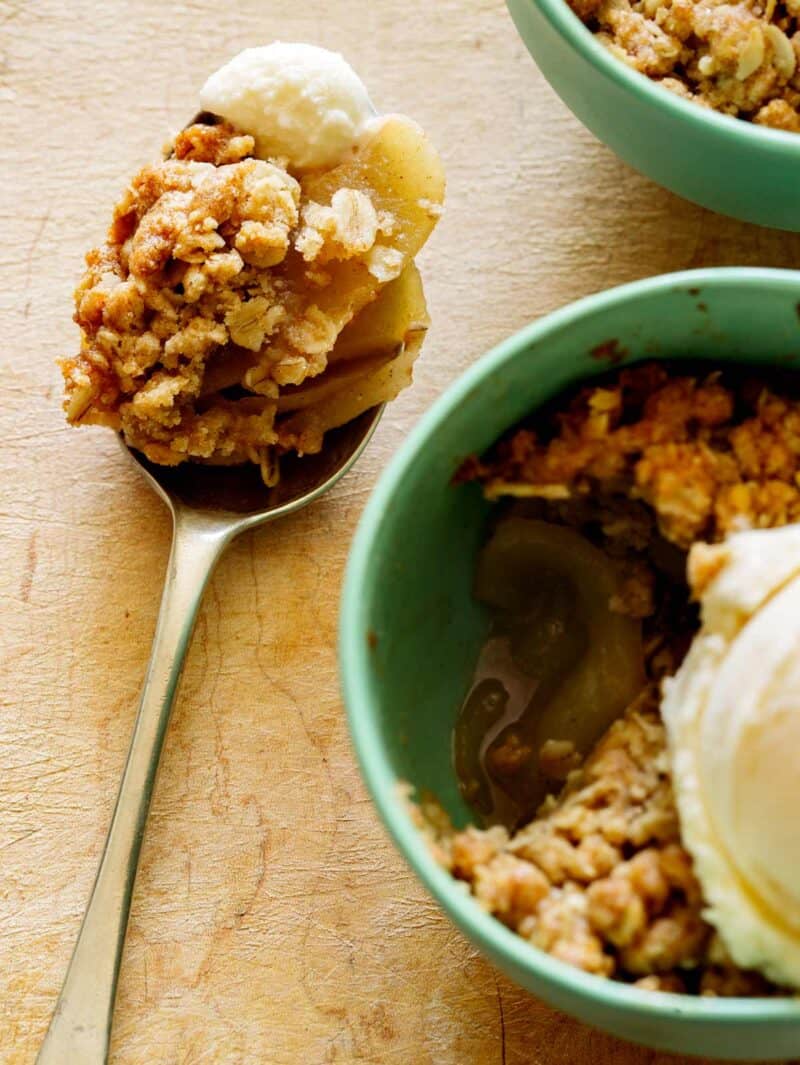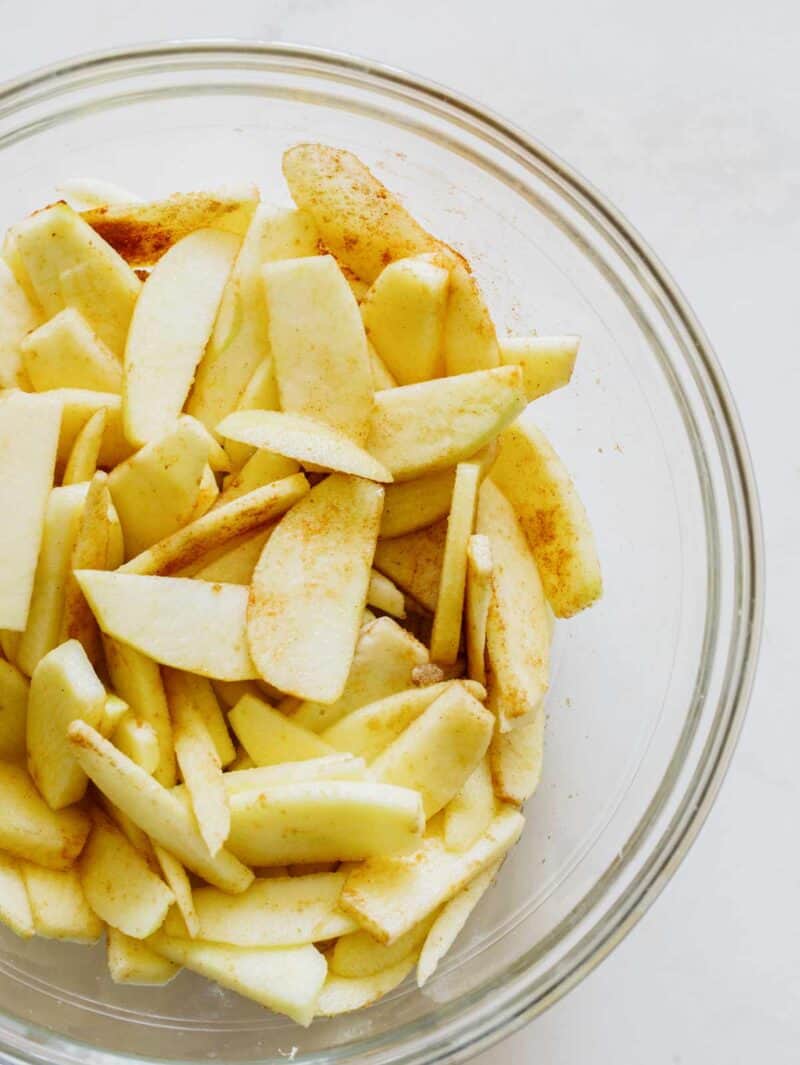 We have been posting lots of desserts lately. It's making me a little sweets crazy. I try and keep copious amounts of sweets out of my house because I know what will happen. If I know there are sweets in the house, I basically just think about them all day until I no longer have the strength to stay away and then eat it all. Last night I was watching Newsroom with John (BF) and he came back into the room with mint chocolate covered pretzels to share. Sneaky, because where the hell did those come from and how come I didn't know they existed till now? Have you guys had mint chocolate covered pretzels? It's like a thin mint only better because of the salt! It's gonna become my new favorite. So the other sweet I wanna talk about today are these Individual Apple Crisps. First I want to talk about how great individual sizes are. For someone who has a boyfriend who takes bites that are like 5 times the size of my normal bites, I appreciate that it is very clear that this is my portion and that is your portion. You get what I am saying? Second you can have your eaters put whatever else on it they want. Like ice cream AND caramel sauce, whipped cream, or anything. These would be so perfect for Thanksgiving, or fall dinner parties. Cute stuff. Enjoy!
♥ Teri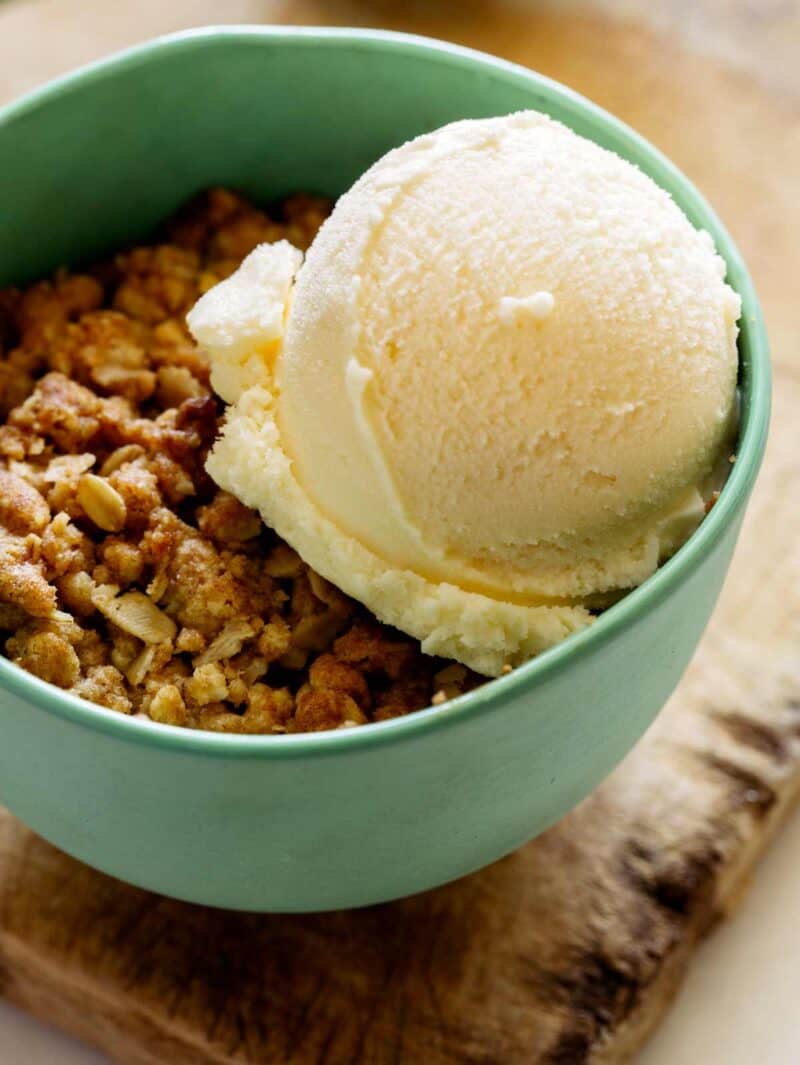 Other apple recipes you may like: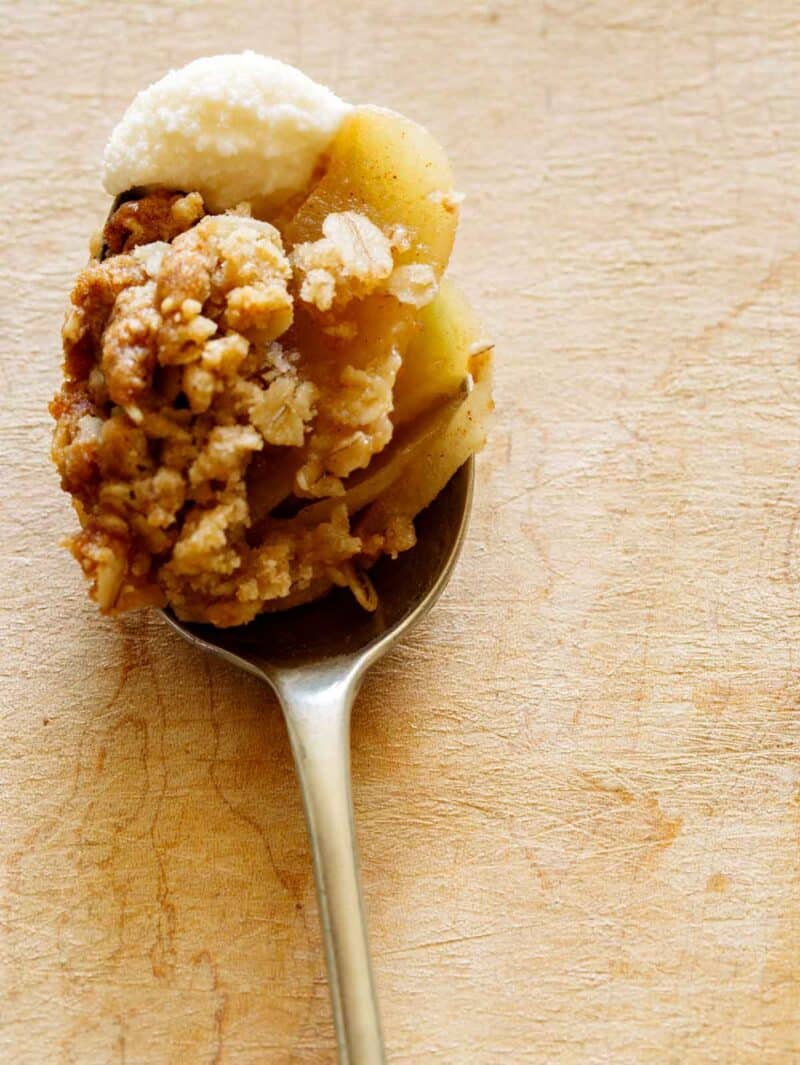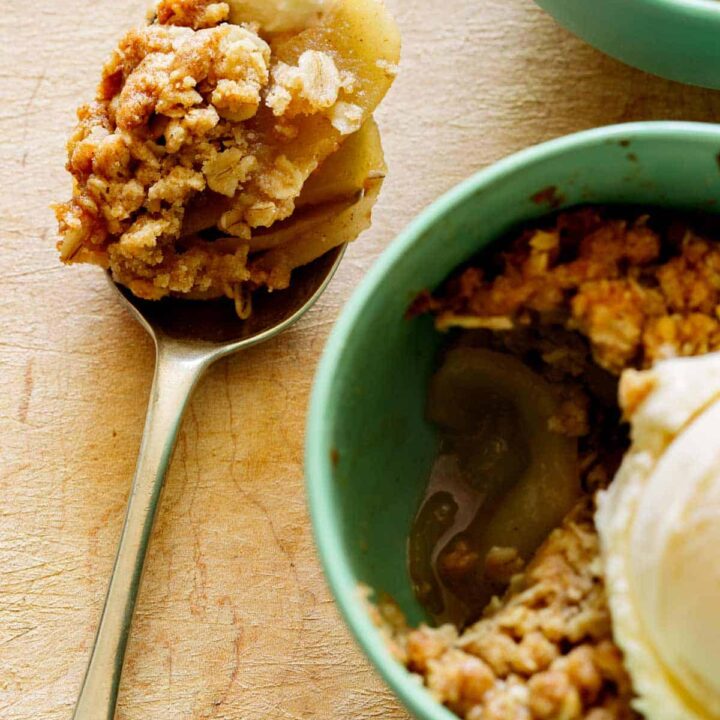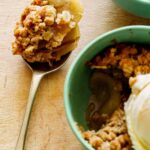 ---
Individual Apple Crisps a La Mode
INGREDIENTS
streusel
½

cup

rolled oats

½

cup

all purpose flour

⅓

cup

light brown sugar

¼

teaspoon

cinnamon

6

tablespoons

cold unsalted butter, cut into tiny cubes
filling
4

golden delicious apples, peeled, cored and thinly sliced

¼

cup

light brown sugar

½

teaspoon

cinnamon

¼

teaspoon

cardamom
to serve
4

scoops

vanilla ice cream

or flavor of choice
INSTRUCTIONS
Preheat oven to 375°F. Lightly grease 4 (8 ounce) ramekins with butter. Set aside.

For streusel: Place oats, flour, sugar, cinnamon, and brown sugar in a mixing bowl and stir together.

Cut in butter until a coarse mealy texture forms. Place the bowl in the freezer for 20 minutes.

For filling: Combine all filling ingredients into a large mixing bowl and toss together until thoroughly mixed. Divide filling mixture into prepared ramekins and set aside.

Remove streusel from freezer and fluff with a fork until crumbly in texture. Divide streusel between the ramekins. (you want the crisps to be filled all the way to the top of each ramekin)

Place crisps onto a baking sheet and bake for 20 to 25 minutes or until golden brown. Allow crisps to cool for 7 to 10 minutes before serving each with a scoop of ice cream on top.
Calories:
600
kcal
Carbohydrates:
91
g
Protein:
6
g
Fat:
25
g
Saturated Fat:
15
g
Cholesterol:
74
mg
Sodium:
67
mg
Potassium:
422
mg
Fiber:
6
g
Sugar:
64
g
Vitamin A:
901
IU
Vitamin C:
9
mg
Calcium:
132
mg
Iron:
2
mg