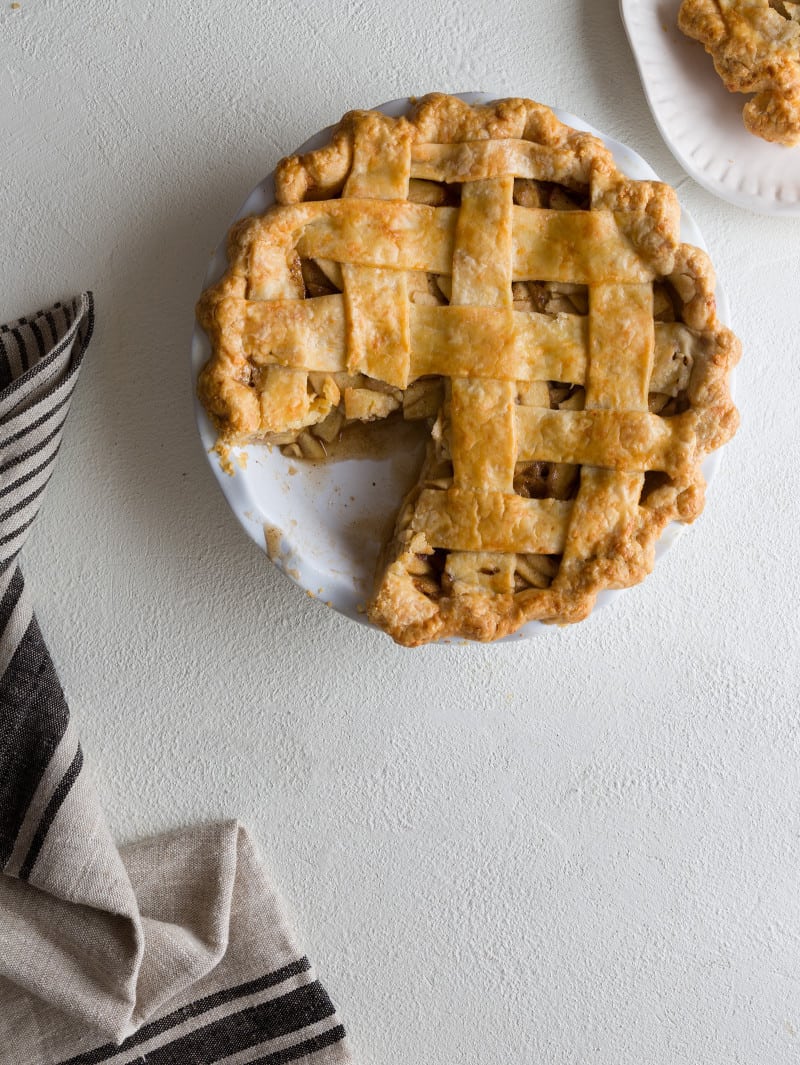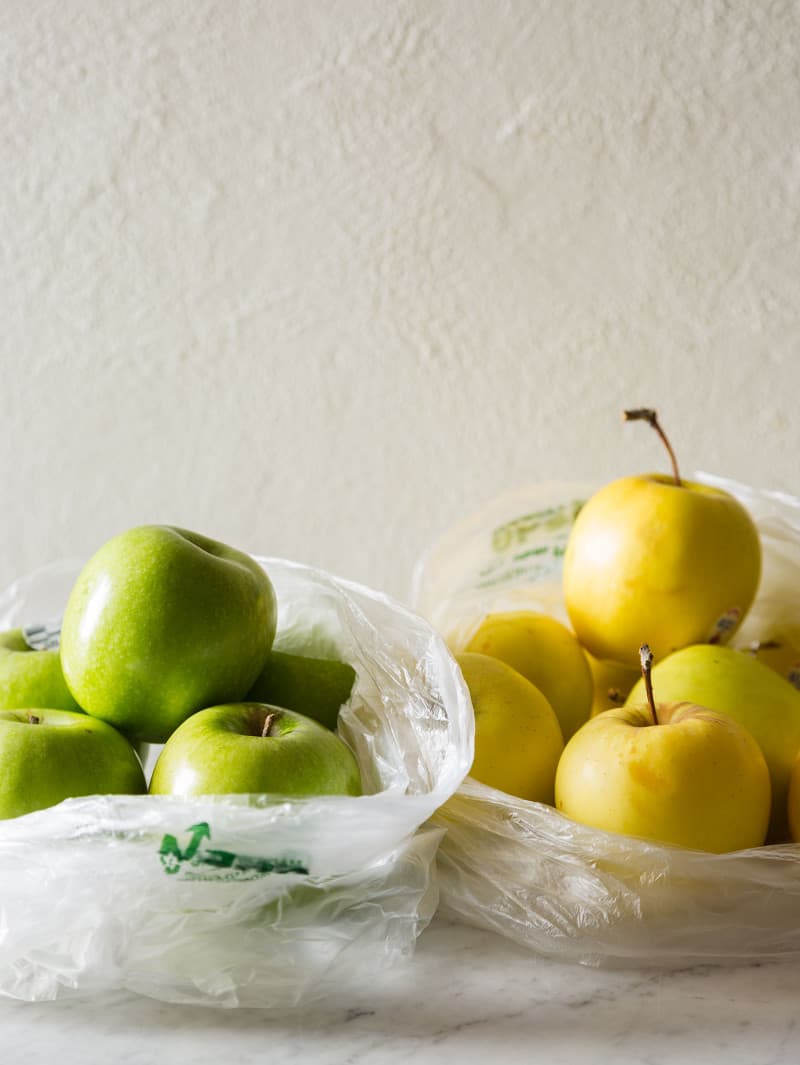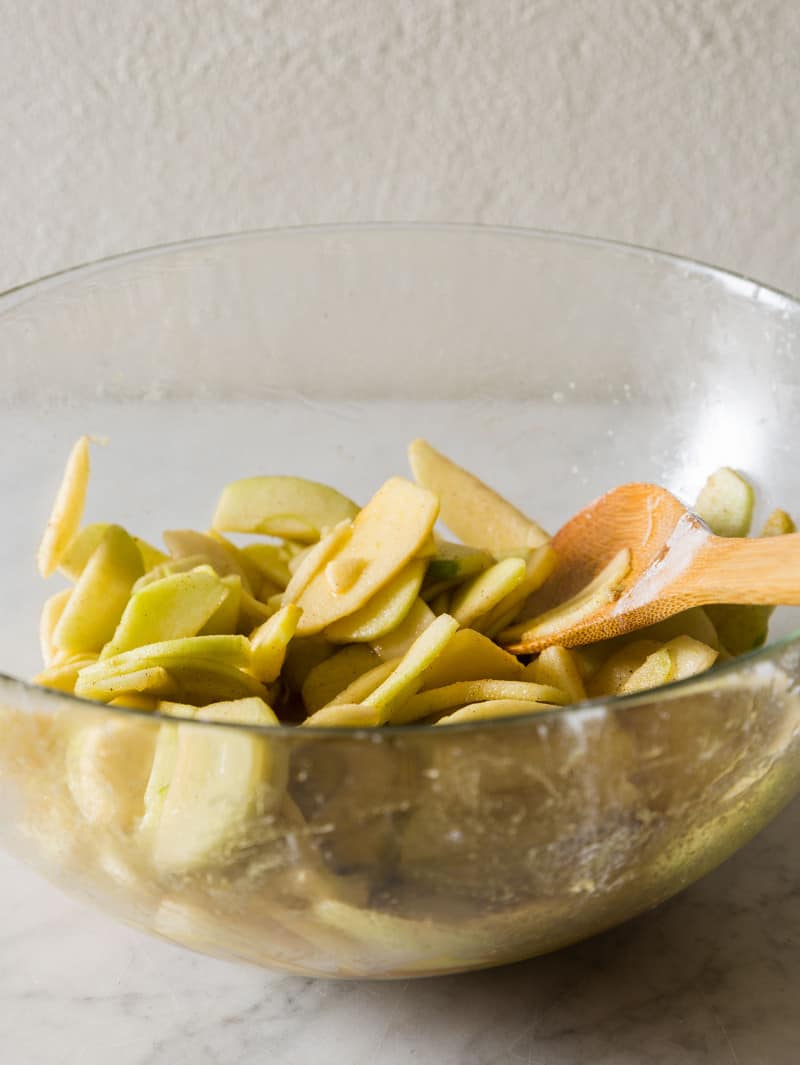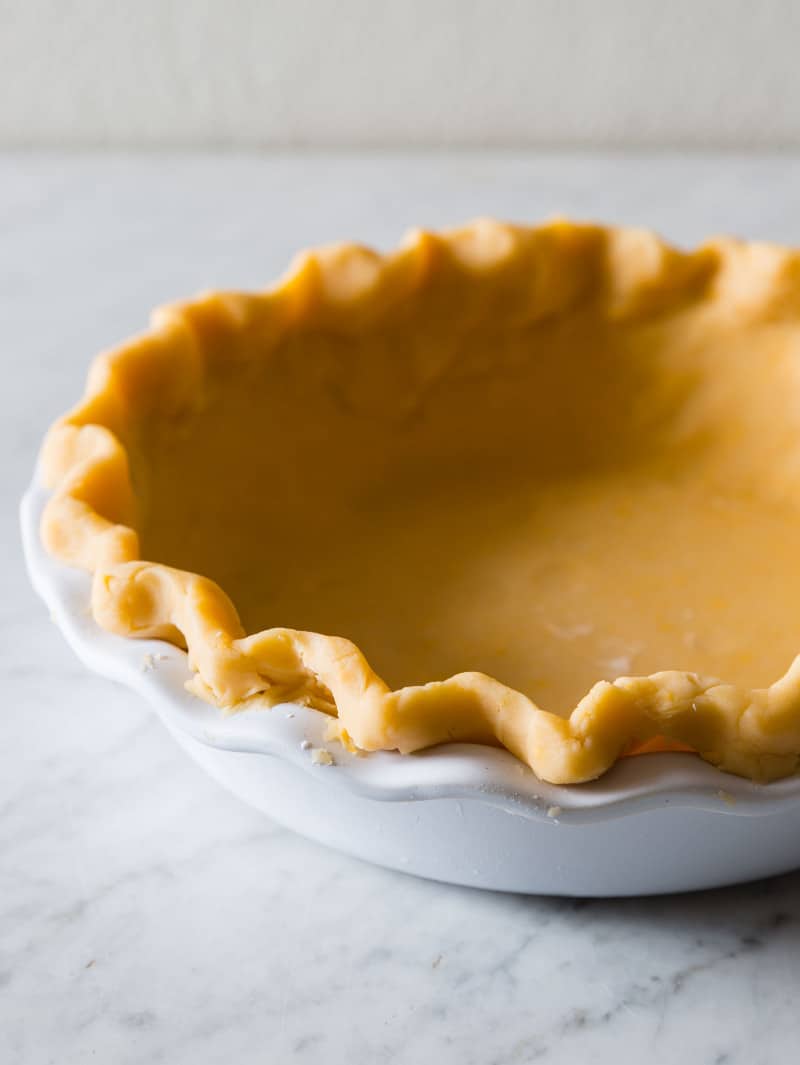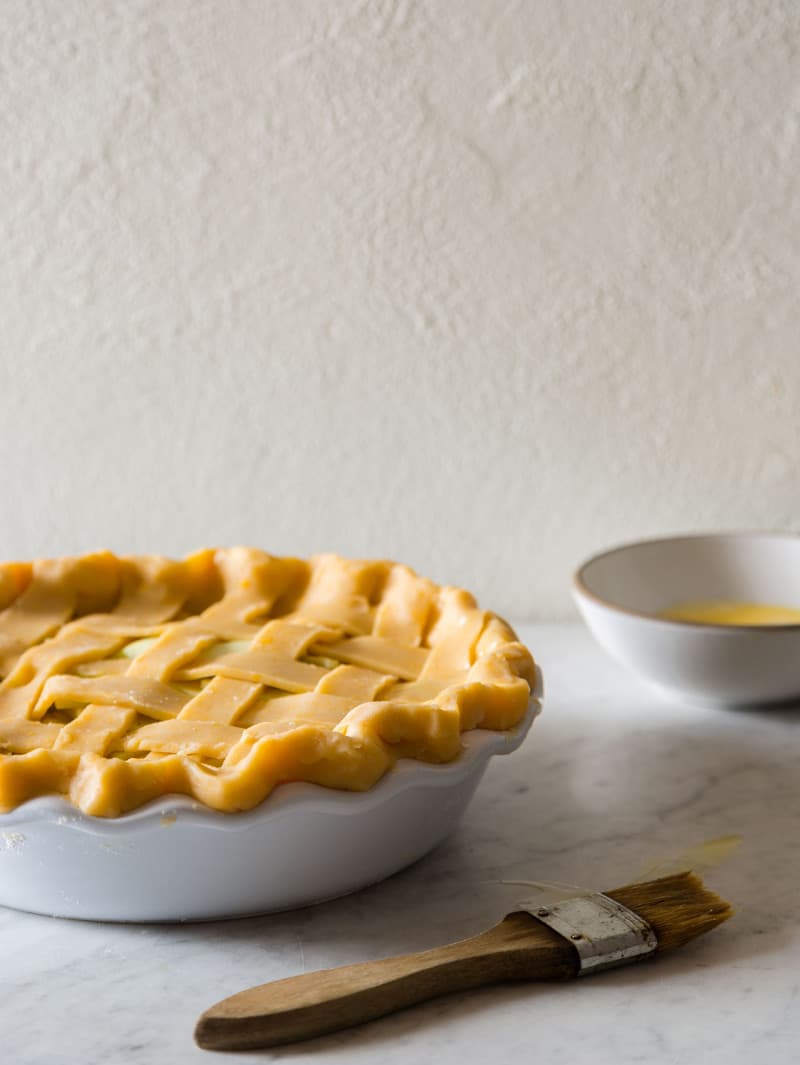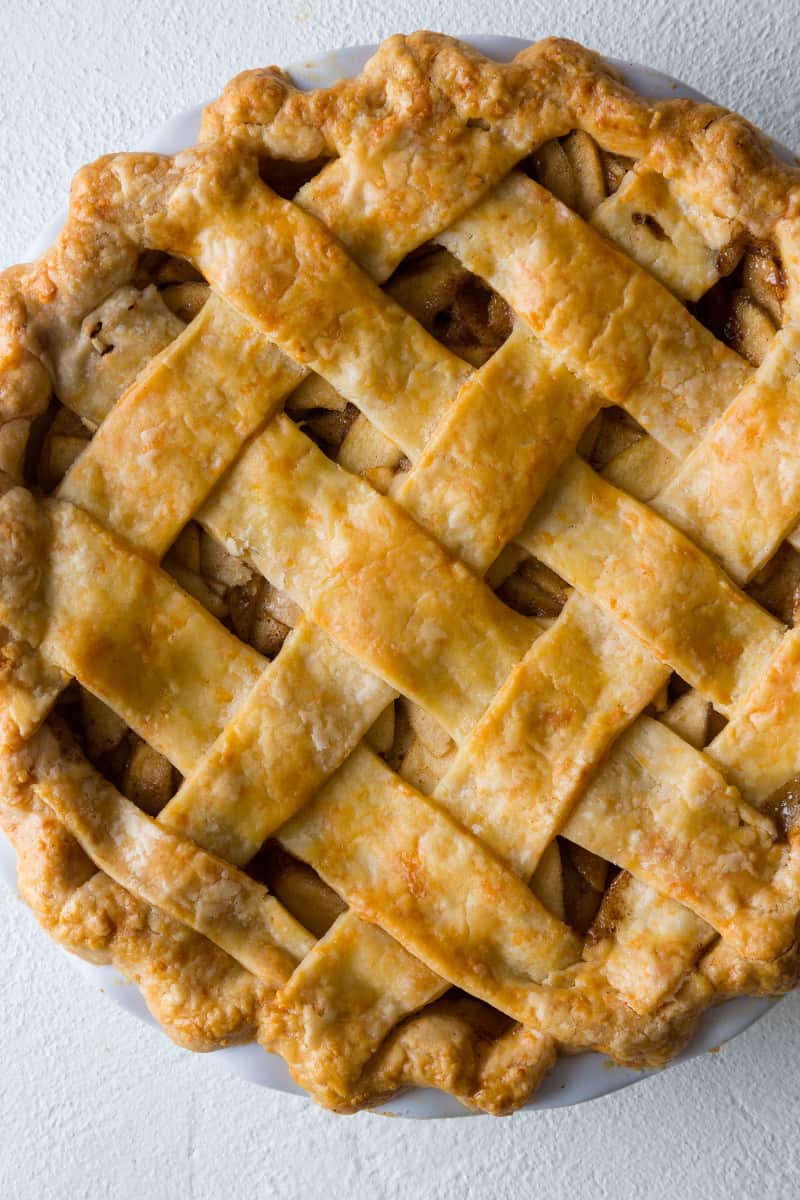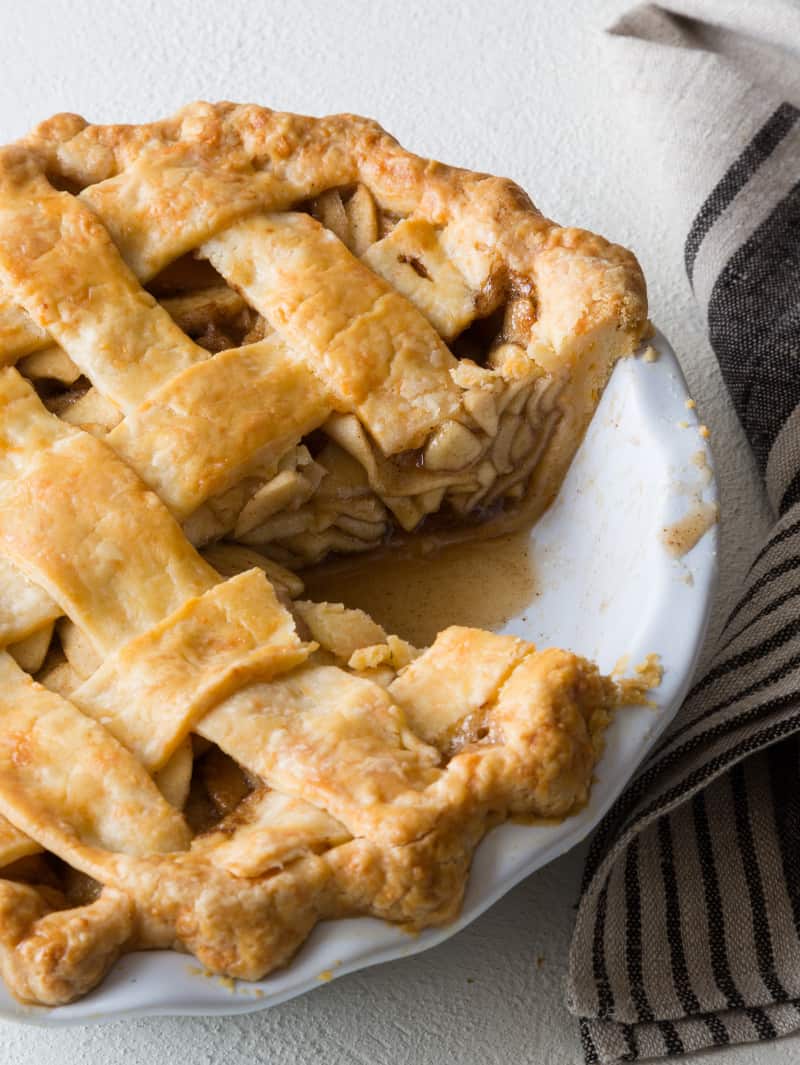 Today we have this epic Brown Butter Apple Pie with a Cheddar Crust just in time for Thanksgiving. We like to use both golden delicious and granny smith because using just granny smith makes the pie a bit too tart for our taste and we don't really like to add so much more sugar to balance it. We also like to cut our apple slices on the thinner side because we think they cook better and become a little more melt in your mouth. We also think it just looks really pretty when you cut into it. ☺ The other thing that makes this pie special is the flaky cheddar crust. If you have never had a cheddar crust before, maybe you think that sounds really weird and kind of gross. It's not, you see the cheddar crust is subtle. It's not like making nachos out of your apple pie, it's a subtle salty savory flavor that pairs exceptionally well with the pie. If you have never tried it you really must just go for it. Enjoy guys, and happy fall baking! ☺
♥ Teri
Brown Buttered Apple Pie with a Flaky Cheddar Crust
Makes 1 (9") pie
Ingredients:
cheddar crust:
2 1/2 cups all purpose flour
1 teaspoon pure cane sugar
1/2 teaspoon salt
1 cup (2 sticks) unsalted butter, frozen and grated
3/4 cup grated sharp cheddar cheese
2 to 2 1/2 tablespoons ice water
apple filling:
4 granny smith apples, peeled cored and thinly sliced
4 golden delicious apples, peeled cored and thinly sliced
juice of 1/2 lemon
2/3 cup light brown sugar
1/3 cup pure cane sugar
1 1/2 teaspoons ground cinnamon
1/2 teaspoons ground nutmeg
1/4 teaspoon salt
3 tablespoons of tapioca starch or cornstarch
1/4 cup (1/2 stick) unsalted browned butter, cooled
1 egg, lightly beaten
2 tablespoons water
Directions:
1. Preheat oven to 400˚F.
2. Crust: Place flour, sugar and salt into a mixing bowl and whisk together.
3. Add butter and gently incorporate into the flour mixture until a fine mealy texture forms.
4. Fold in cheese until just combined and stir in water. Turn mixture onto a clean, lightly floured surface and gently knead the mixture into a disc. Cover dough disc with plastic wrap and refrigerate for at least 1 hour.
5. Filling: Place all ingredients, except for the butter into a large mixing bowl and fold together until well combined. Set aside and allow mixture to sit for about 1 hour.
6. Assemble: Once crust has cooled, divide in 1/2. Cover 1/2 and set aside. Sprinkle a little flour onto a clean surface and roll dough until about 1/8 inch thick.
7. Gently fold dough in half and carefully lift into a pie dish and unfold. Press dough into shell, cutting off any excess around the perimeter. Crimp the edge using your fingers and knuckles.
8. Gently fold the browned butter into the apple mixture. Pour filling into pie, forming an even layer.
9. Roll other half of dough until about 1/8" thick and cut into 10 strips of 3/4″x 11".Gently lay 5 strips of dough across one direction of the pie, spacing them each even from one another. Form a lattice by arranging the remaining strips through the first strips. Trim the edges and gently press the ends into the crust of the pie.
10. Whisk together egg and water and brush egg wash over pie. Refrigerate pie for 30 minutes before placing onto a baking sheet and baking for 15 minutes. Reduce temperature to 375˚F and continue to bake for about 45 minutes or until the crust is golden brown and filling is bubbling.
11. Remove pie from oven and cool for at least 1 hour. Serve warm.