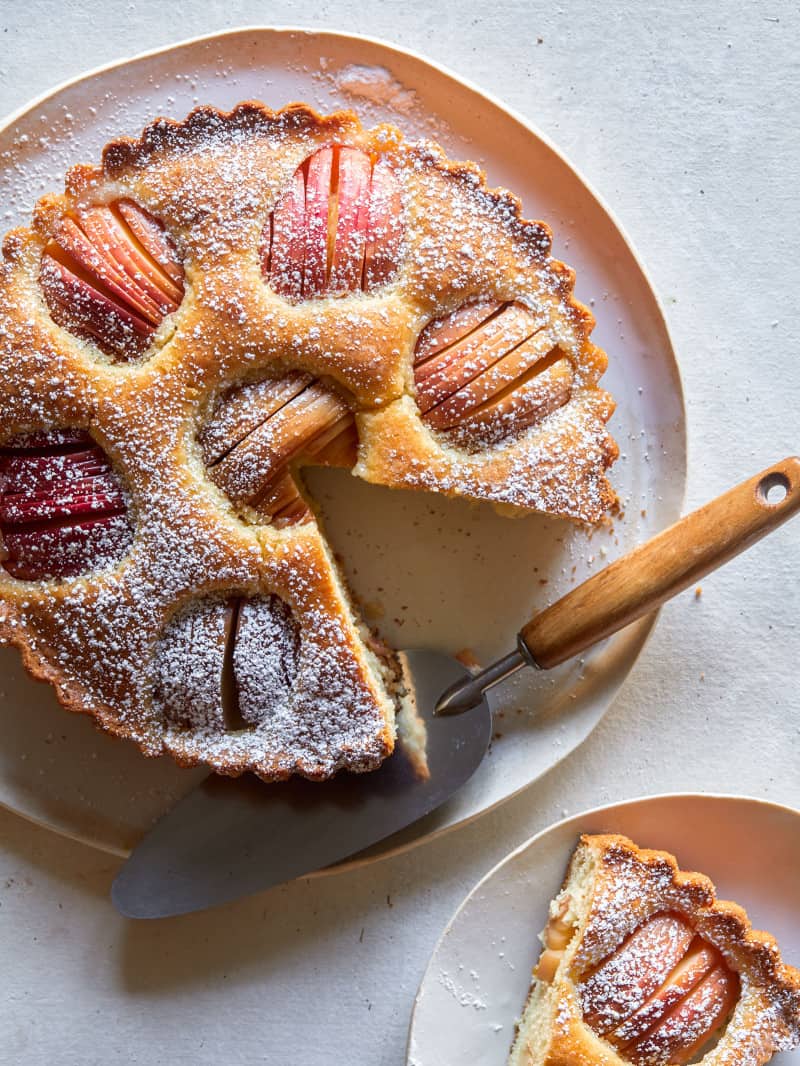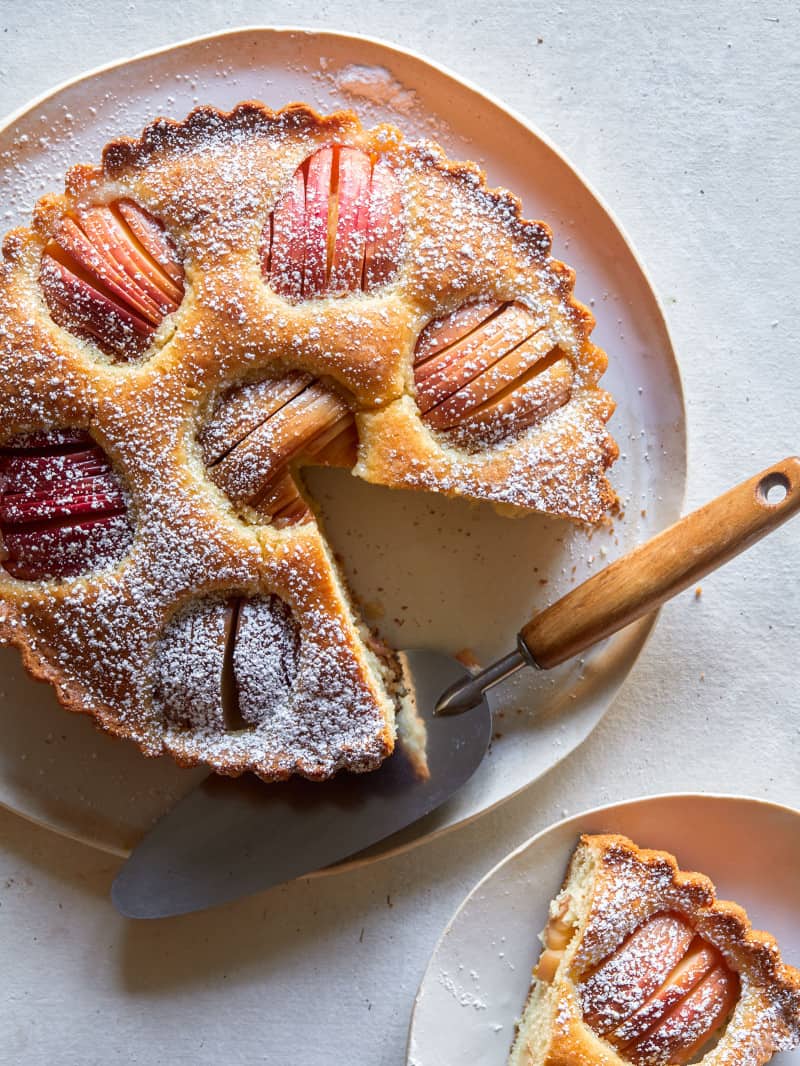 Is anyone holiday-ed out already? I kind of am, but this happens to me every year. I poop out pretty early on in December, but then get a second wind much closer to christmas. It's hard not to get overwhelmed, you know? There are just so many things to think about….it's just so busy everywhere, you anxiously await packages and pray they don't get lost in transit, you try so hard to 'give back' with your time, donations, etc but then wonder if you've done enough to help or give back, you double, triple check your list to make sure you haven't forgotten anyone and inevitably you always forget 1 or 2 people and you feel extra guilty about it, and the list goes on and on.
Well. I can't help anyone with their busy holiday schedules because I can barely help myself this time of year, lol….BUT I can help out with a little stress-free holiday baking. Seriously. On top of all the gift giving, hosting, card sending there is to do there's also always so much cooking and baking happening this time of year and that in itself can be super stressful. Today though, we have a very simple, but gorgeous cake that works both as a breakfast cake with coffee and tea, but also works as a dessert…especially if served slightly warm with a scoop of vanilla ice cream or huge dollop of lightly whipped cream. YUM. The toughest part of this cake might be slicing the apples, but seriously you can go as thin or thick as you want with the slices. I like doing thin slices because I love the look of the apples after they've baked. I don't didn't peel the apples, like most sunken cake recipes call for because I like both the added color and texture the skin gives to the overall cake! :)
This cake can also be made up to 2 days ahead of time, covered and refrigerated. It's super yummy warm, cold or at room temperature, so serve it to your liking! Enjoy! xx, Jenny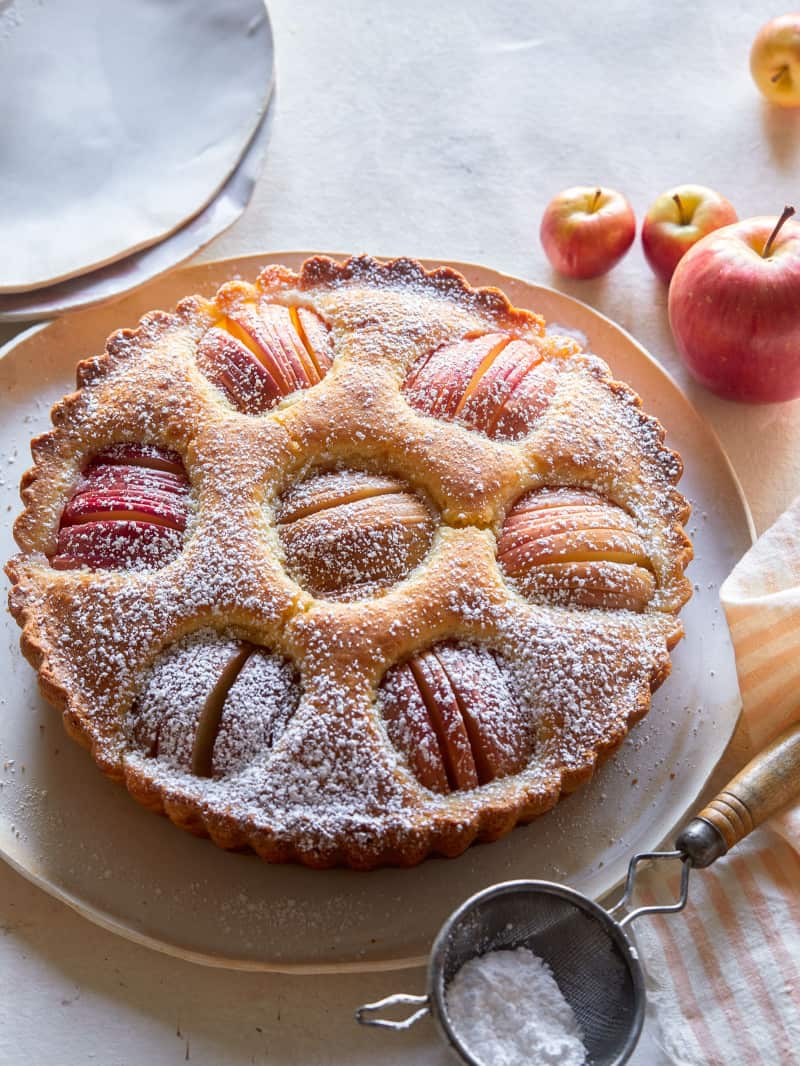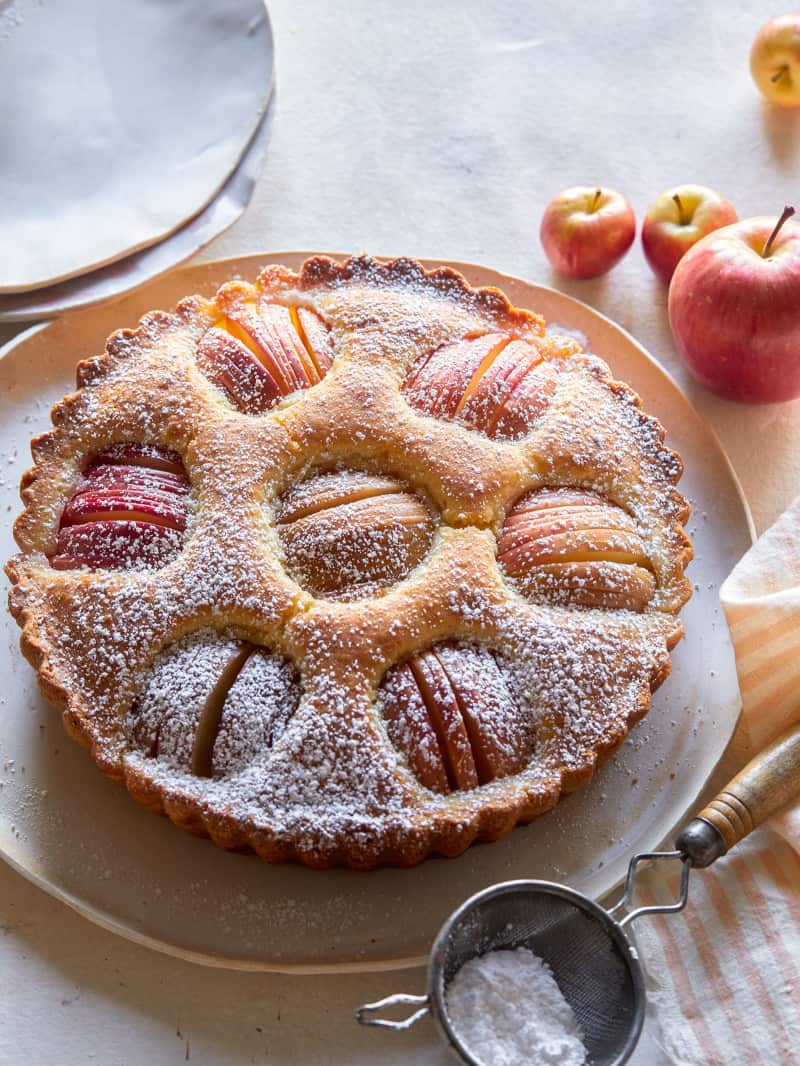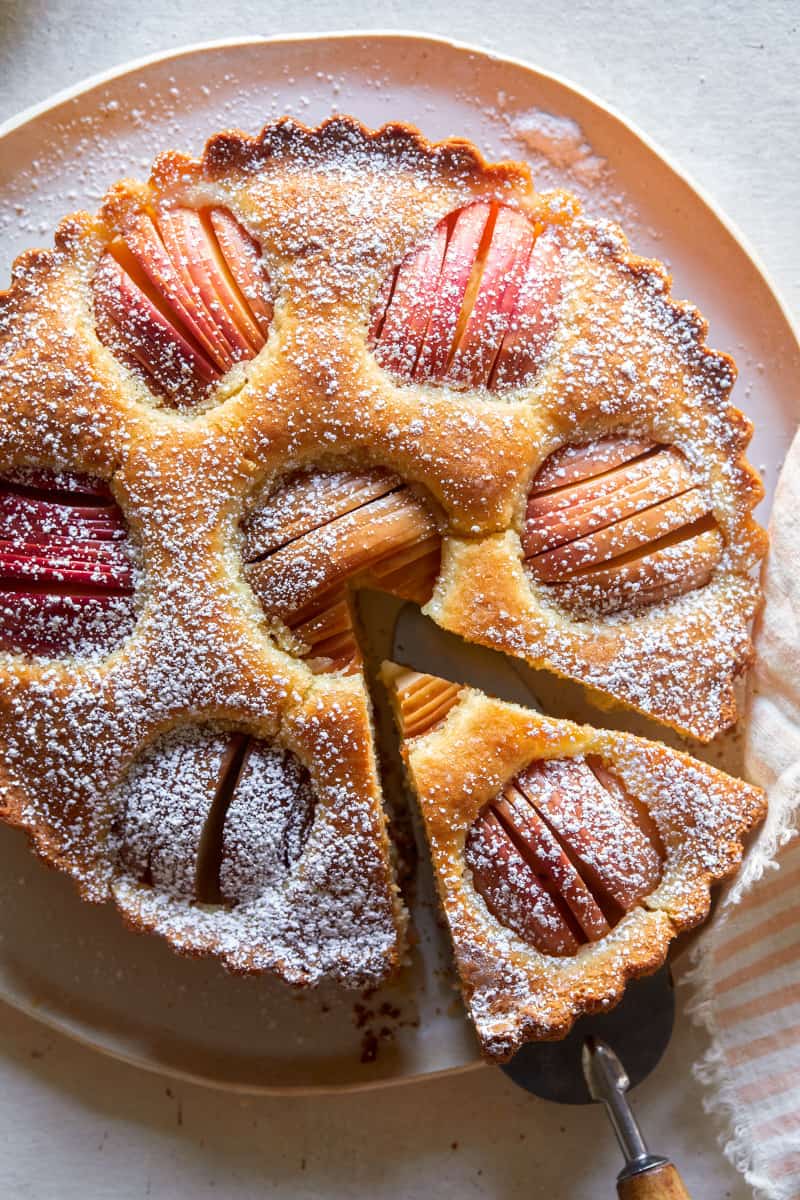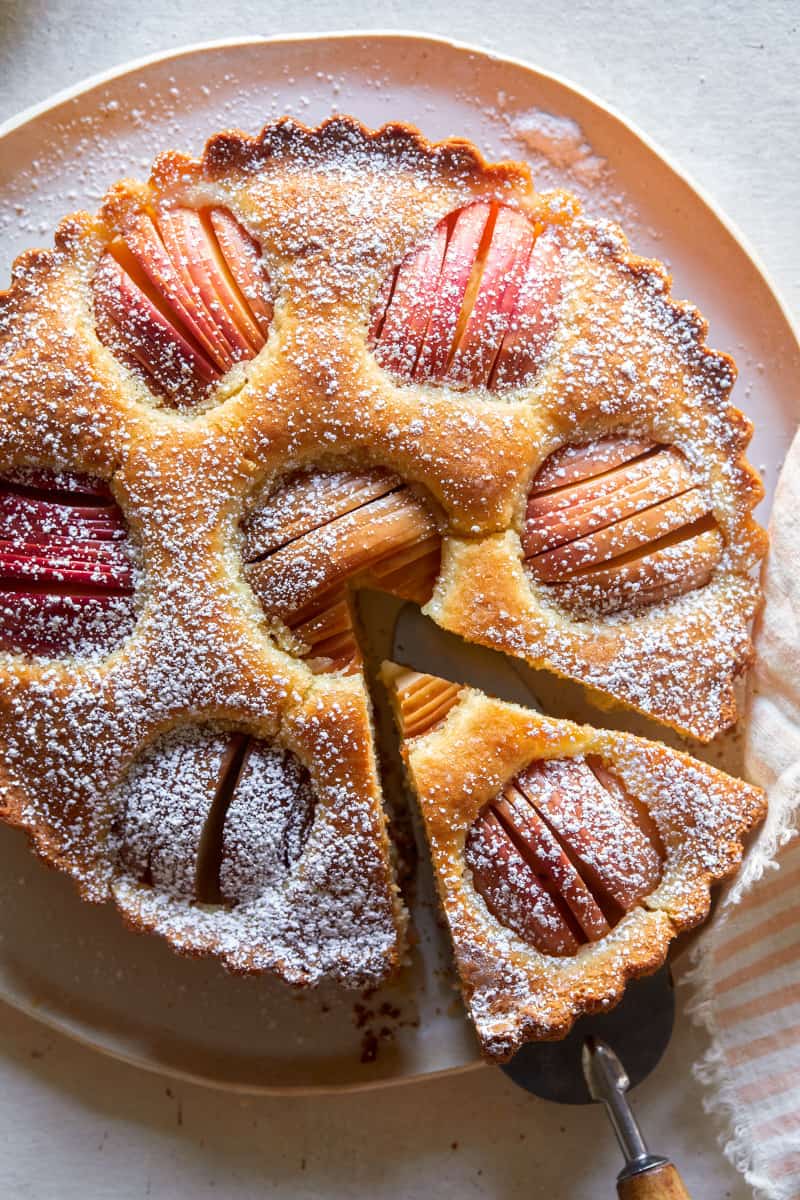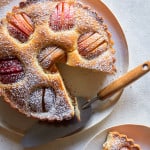 ---
Sunken German Apple Cake
INGREDIENTS
3 ½

small apples

1 ⅔

cups

cake flour

2

teaspoons

baking powder

pinch salt

½

cup

unsalted butter, softened

½

cup

plus 2 tablespoons sugar

3

large eggs, beaten

1 ½

teaspoons

fresh lemon juice

1

teaspoon

vanilla extract

3

tablespoons

whole milk

powdered sugar for dusting
INSTRUCTIONS
Slice each apple in half lengthwise and scoop out the core and seeds from both apple halves using a melon baller or measuring spoon. Lay each apple, cut side down, and thinly slice each apple half, leaving the halves intact. Set aside.

Pour flour, baking powder and salt into a mixing bowl and whisk together.

In another mixing bowl combine butter and sugar and beat together with an electric hand mixer until light and fluffy.

Scrape down sides of the bowl and add eggs, lemon juice and vanilla and continue to mix together.

Scrape down sides of the bowl again and add flour mixture to butter mixture and stir together until just combined and no lumps remain. Fold in milk until just combined.

Lightly grease a 9 inch cake pan (or spring form pan) and pour the cake batter into the pan, evening out the surface with an offset spatula or the back of a spoon.

Carefully place each apple half, cut side down, around the edge of the cake, about ½ inch apart, creating a ring. Place the final apple half in the center of the cake.

Place cake pan onto a baking sheet and bake for 40 to 45 minutes or until a toothpick comes out clean when inserted into the center area of the cake.

Remove from the oven and allow cake to cool, about 30 minutes. Remove cake from the pan and transfer to a platter or cake stand.

Lightly dust with powdered sugar, slice and serve.