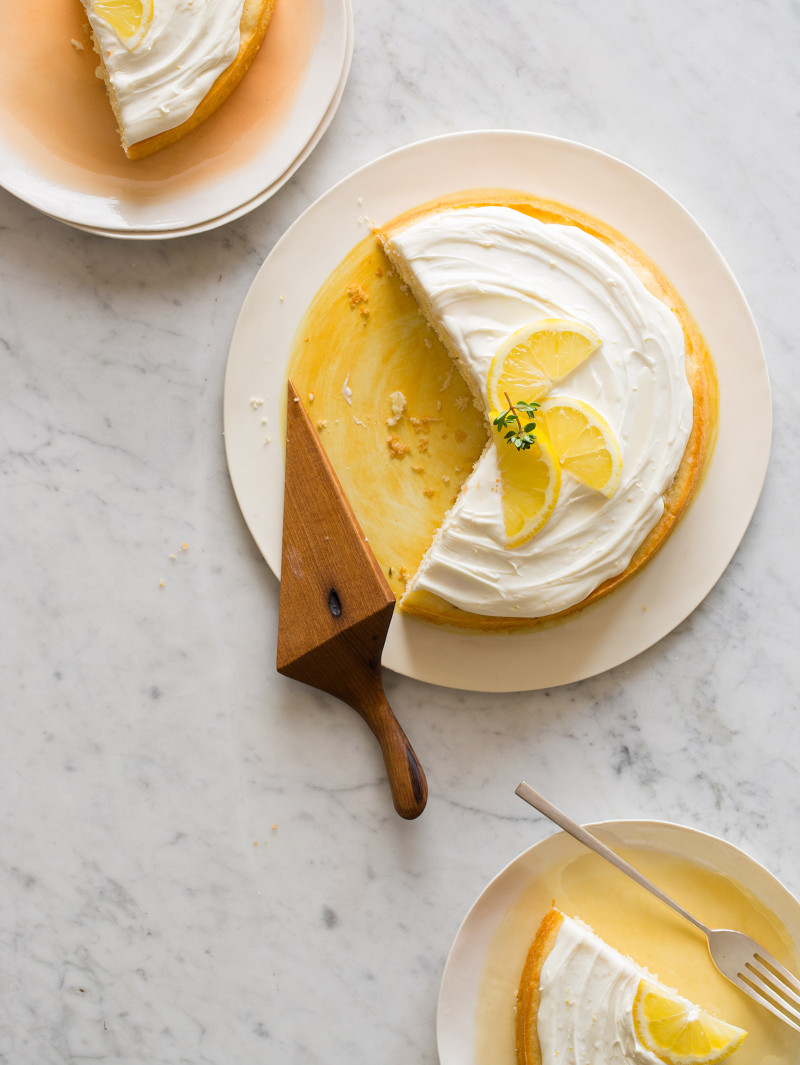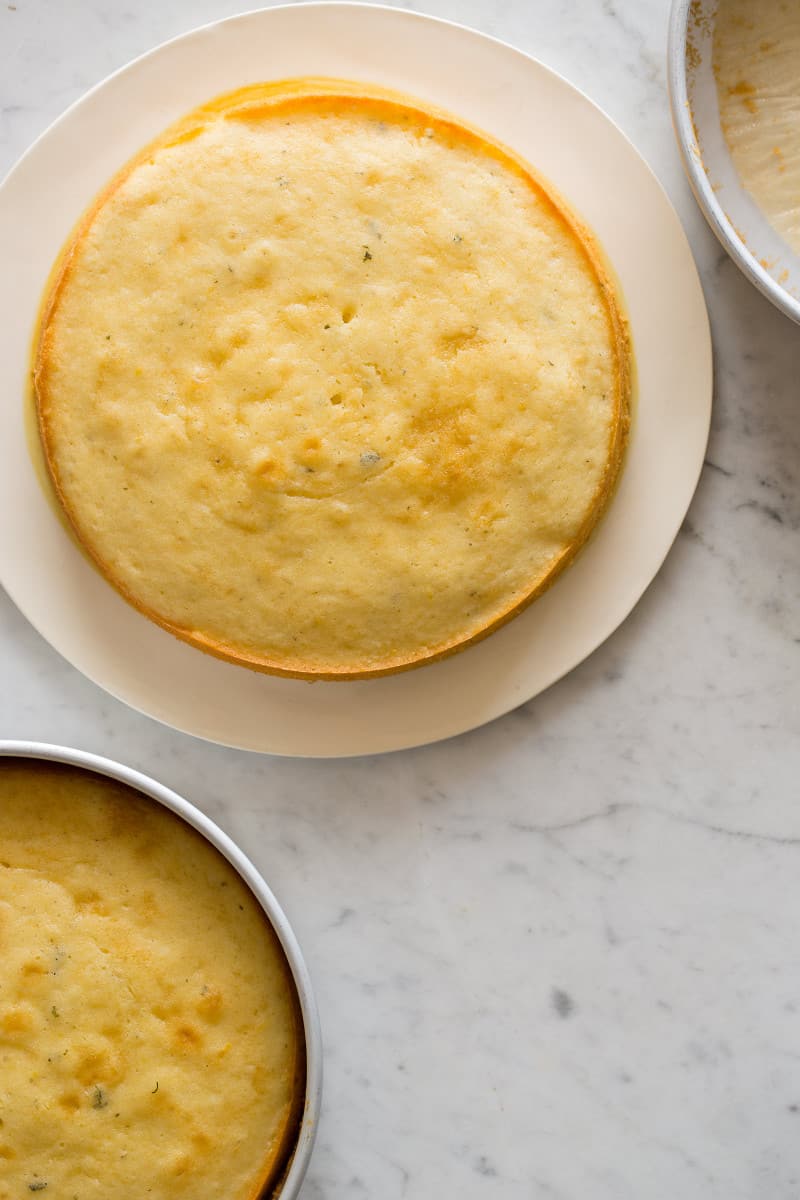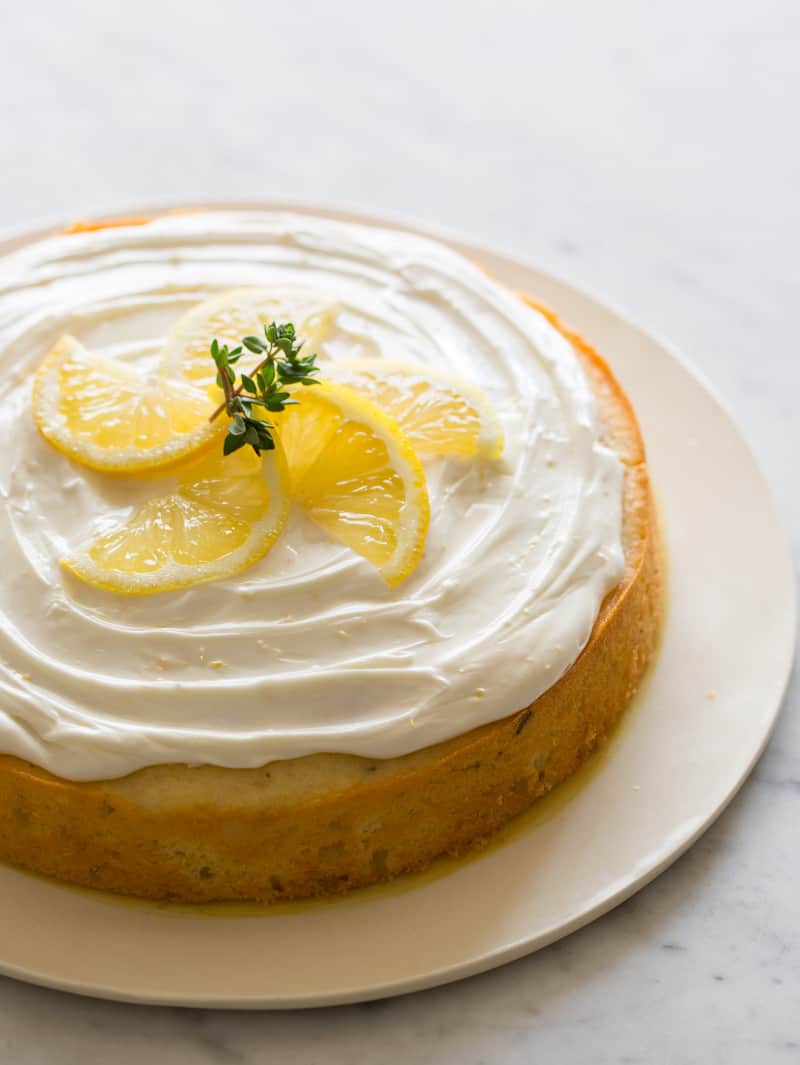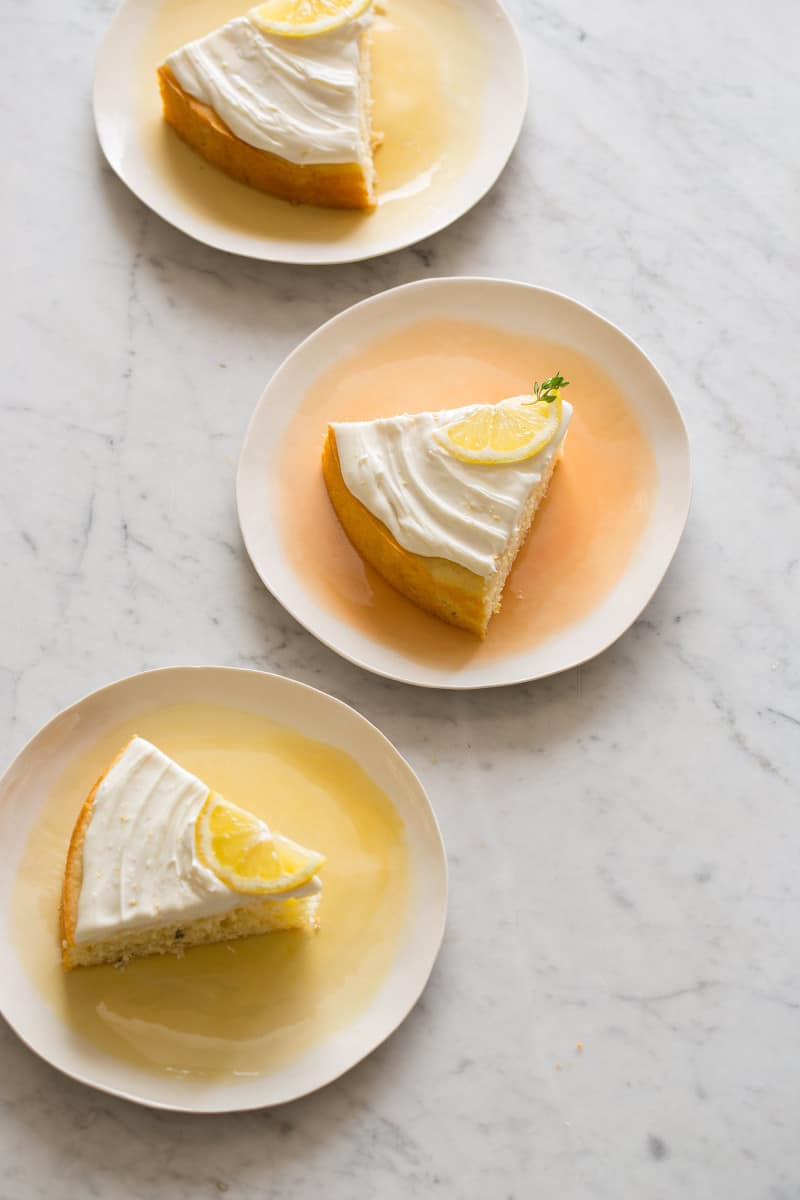 Growing up, I didn't eat much cake. In my mind, it was something to eat for birthdays and to get as a dessert when we went out to eat, but that was about it. Even after a home cooked meal, we rarely followed it up with dessert, and if we did it was almost always in the form of a giant platter of cut fruit. Looking back on it now, I should probably thank my mom for setting out the fruit platters and skipping out on the sugar (and for just feeding my sister and I super healthy foods growing up, partially because she knew it was good for us and partially because it's just the way she eats). I think that's why these days it's so easy for me to say no to dessert 99.9% of the time…..except for the occasional ice cream cone, because duh.
When I had dinner with my boyfriend's parents for the first time, I saw they were going to be having angel food cake for dinner., nothing fancy, just a super moist and delicious homemade cake…WITH frosting, because again…duh. They also had a lovely sugary dessert prepared the next time we had dinner with them, and again the time after, and so on and so on. I thought it was the weirdest thing, like why were we having so much cake and cookies and pies, but especially cake? We're not celebrating anything! Then I realized, I'm the weirdo….and cake isn't necessarily eaten only to celebrate an occasion, but it can be used as a way of enjoying something a little special with the ones we love. If I hadn't figured that out on my own, I'm sure my 'family and sugar-loving' dude would've knocked it into my brain by now.
Anyway, today we have a simple lemon-thyme cake for you that's inspired from the homemade cakes I have with my boyfriend's family. They're often light and airy and usually closer to the angel food cake variety than something more rich and dense like chocolate. This lemon cake is so light, but also packs tons of flavor. You get a pleasant burst of fresh lemon in your mouth and it finishes with a subtle hint of thyme. I really think lemon and thyme go hand in hand and if you know me, you know I'll usually try to sneak a little bit of savory into my sweets any chance I get. I love the simplicity of this cake, after all, it is inspired by casual family dinners and it doesn't need to by fussy or fancy, just tasty and cute. I finished the cake with a loose frosting. I don't think this cake really needs a frosting, but I like the soft and creamy texture of this frosting, that's too thick to drizzle, but not thick enough to pipe.
If you're in need of a quick and easy dessert to share with loved ones just 'cause, this cake is a pretty good option..me thinks. Enjoy! xx, Jenny
Lemon-Thyme Cake
Makes 2 (8") cakes
Ingredients:
cake:
2 cups cake flour
1 teaspoon baking powder
1/2 teaspoon baking soda
1/2 teaspoon salt
1 1/2 cups superfine sugar
1/2 cup unsalted butter, melted and cooled
2 eggs, lightly beaten
1 cup whole milk
3 1/2 tablespoons fresh lemon juice
1 teaspoon almond extract
zest of 1 lemon
1 1/2 tablespoons fresh minced thyme
frosting:
1/2 cup (1 stick) unsalted butter, softened
2 1/2 cups powdered sugar, sifted
1/2 teaspoon vanilla extract
1/2 teaspoon almond extract
2 1/2 to 3 1/2 tablespoons heavy cream or milk
zest of 1 lemon
Directions:
1. Preheat oven to 350˚F.
2. For cake: Place flour, baking powder, baking soda, and salt into a mixing bowl.
3. Place sugar, butter and eggs into another mixing bowl and whisk together. Pour the flour mixture into the egg mixture and whisk together until very thick and combined.
4. Stir in the remaining ingredients except for the zest and thyme, until fully incorporated and the batter is smooth.
5. Gently fold in the zest and thyme until just combined.
6. Pour the batter into two prepared cake pans (bottoms lined with parchment and lightly greased) and bake for 25 to 30 minutes or until a toothpick comes out clean when inserted into the center of the cake.
7. Allow the cakes to cool in the pans for 15 to 20 minutes before removing from pans and allowing to cool completely.
8. For frosting: Place butter into a stand mixer, with a paddle attachment, and whip until light and fluffy. Add sugar, 1/2 cup at a time, until fully incorporated and most of the lumps disappear. With the motor running, add the remaining ingredients and continue to whip until smooth. (the frosting should be on the runny side…not firm enough to pipe, but not so runny that it can't sit, spread atop a cake)
9. To assemble: Spread frosting over the top of the cake and finish with fresh wheels of lemon and fresh thyme sprigs.