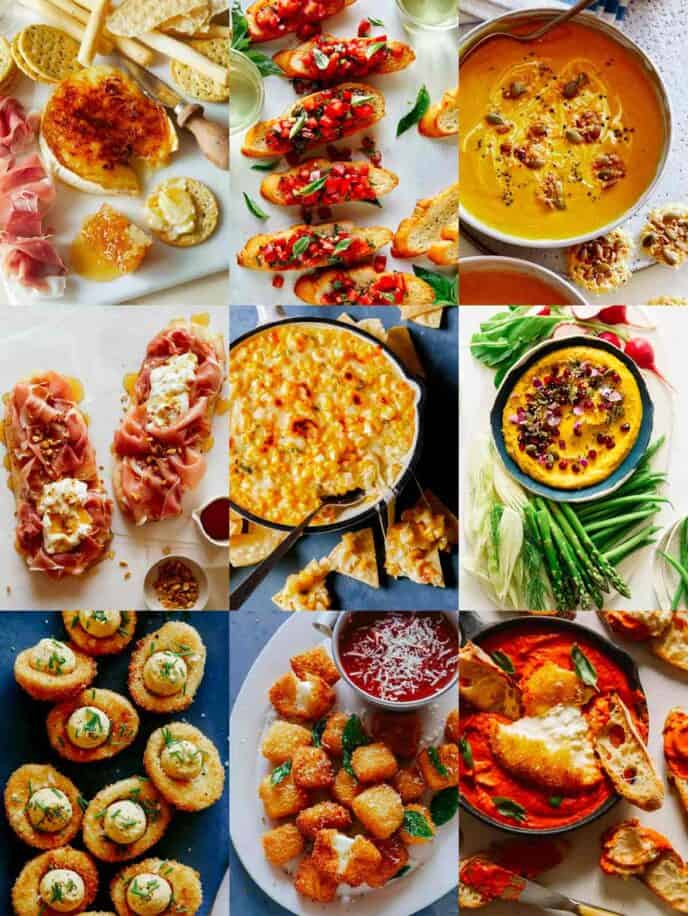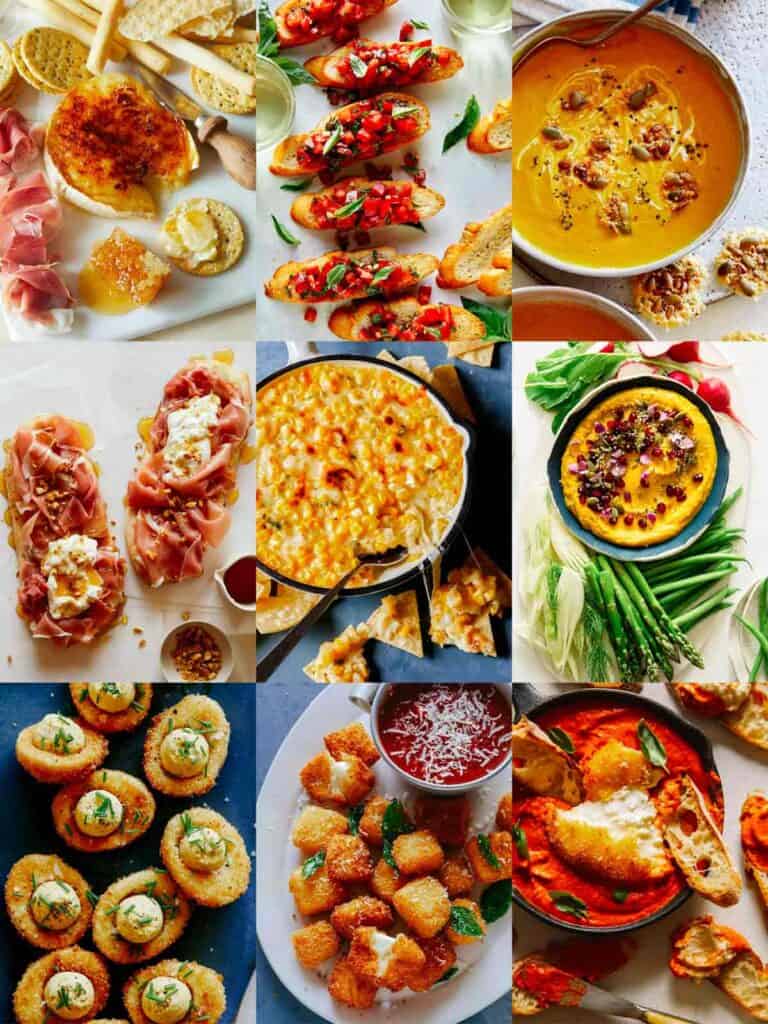 While all your guests are busy visiting and taking in aroma of your Thanksgiving feast cooking, you have to have a little something for them to get their stomach muscles going to and to make room for the big meal! We have pulled our very favorite Thanksgiving appetizer recipes from our Holiday Headquarters all organized into some helpful little categories. We hope you can find some easy and delicious Thanksgiving appetizers for your table!
Make Ahead Thanksgiving Appetizers
You've heard of Deviled eggs, but have you ever heard of Undeviled Eggs? We took hard boiled eggs and topped them with some of our favorite flavors like anchovies and caperberries to make a kind of deconstructed deviled egg recipe. This recipe is really flexible so you can figure out the flavors and ingredients you like best!
Our Bruschetta Recipe is so delicious and easy to make. It's honestly even better if it's all been marinating in the refrigerator ahead of time so all the flavors have time to marry together. This is definitely a perfect make ahead appetizer recipe, and a classic to add to your Thanksgiving appetizers list!

Our Crock Pot Beer Cheese Dip is a delicious make ahead appetizer perfect for Thanksgiving. We serve ours with lots of different ingredients that are all delicious bathed in a this cheese dip, but you can also simply serve it with chips, crackers, veggies, whatever.
These Simple Charcuterie Flatbreads are sure to be a crowd pleaser. We love them because it's a no-cooking appetizer. Use store bought flatbreads, and top with some prosciutto and fresh burrata, and then drizzle on some honey and sprinkle on some nuts and you have yourself a yummy Thanksgiving appetizer your guests will be so thankful for!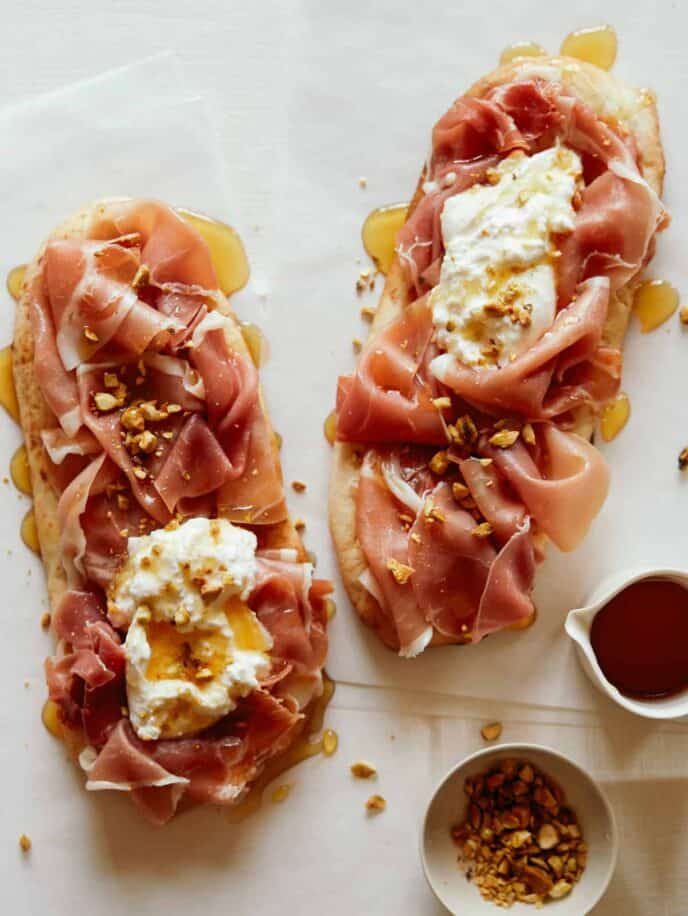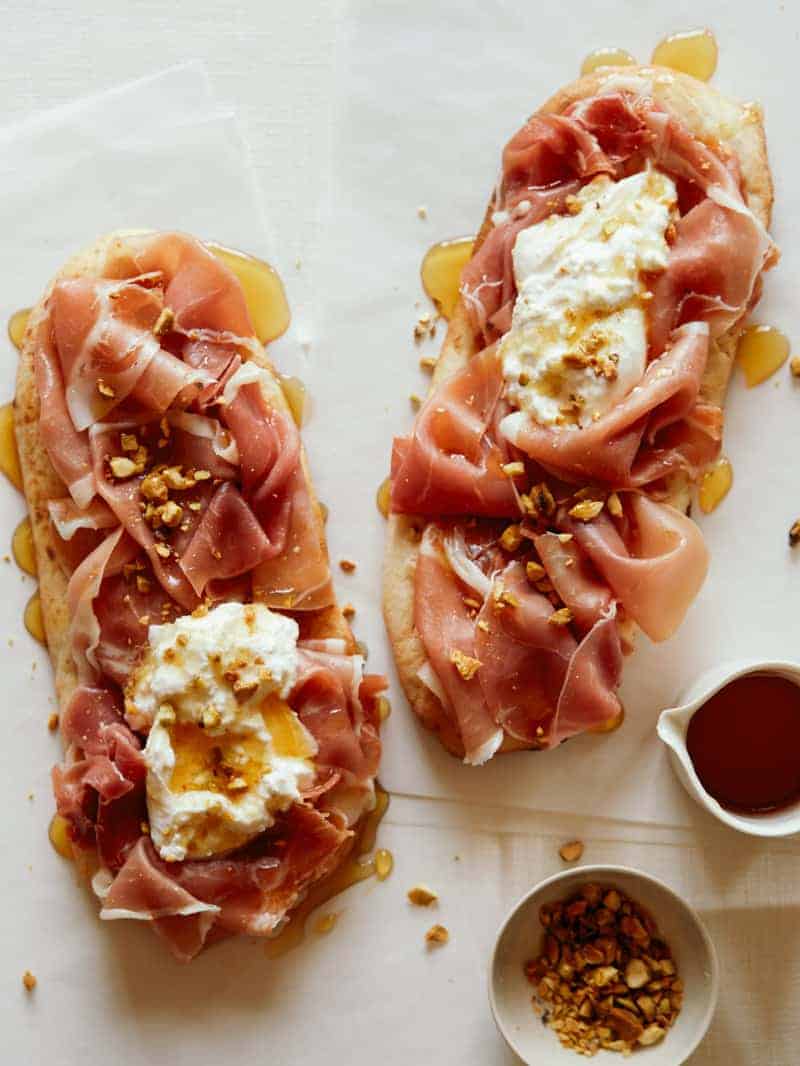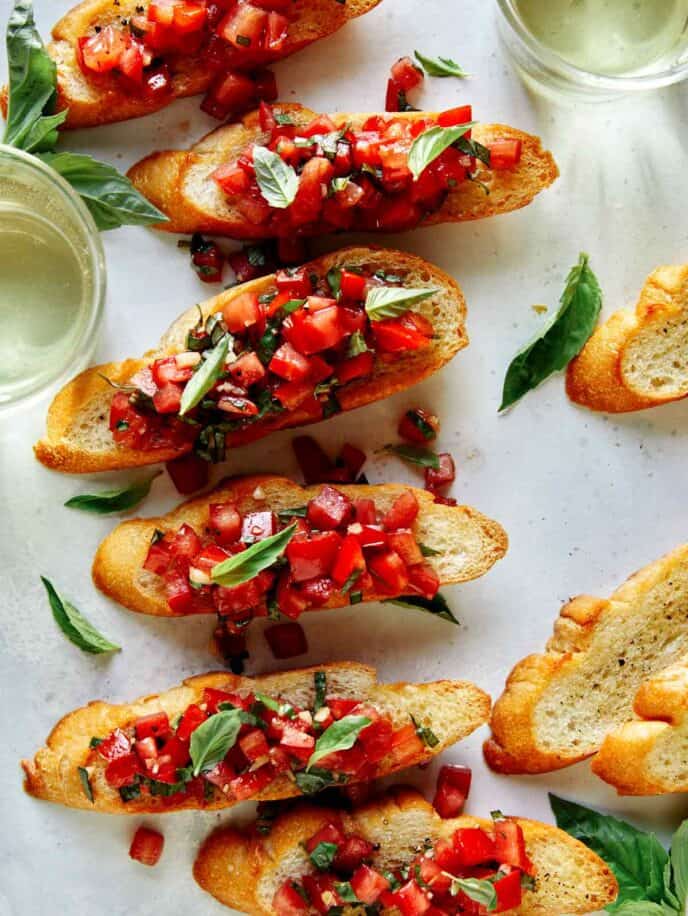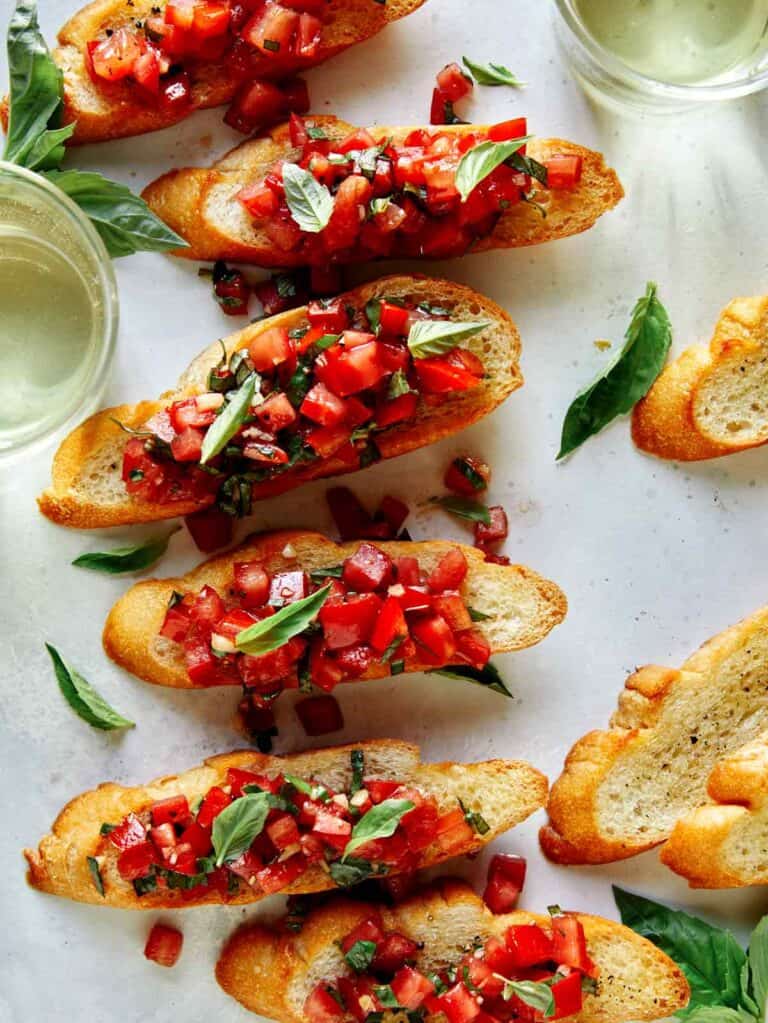 Dips! The Perfect Thanksgiving Appetizers to Pre-Game With!
Our Roasted Onion Dip is an easy Thanksgiving appetizer that you can pair perfectly with fresh vegetables which is especially great if you are concerned with ensuring you have enough room for dinner!
This Roasted Pumpkin Hummus is a great recipe that uses canned pumpkin. We jazzed it up a little bit and added some festive pomegranate seeds to the top. We love how beautiful the colors of this dip are, so festive.
A piping Hot crab Dip is the perfect appetizer to add to your menu for Thanksgiving Day. This recipe is sure to be a favorite. Pair with some sturdy crackers so people can really dig in!
This Artichoke and Roasted Garlic Dip is a great recipe to make ahead of time, and heat when you are ready to serve. If you're short on oven space, no problem you can use your toaster oven too! This recipe is a keeper for your Thanksgiving appetizers list!

Buffalo Chicken Dip may not be the first dip that comes to mind to serve for Thanksgiving but we just had to include it because everyone loves it. It's just that kind of a dip. Super cheesy with cheddar cheese and cream cheese, this dip will have you coming back for more.
This super easy Black Pepper and Lemon Asiago Dip is a a great appetizer recipe you can make ahead. We top ours with a little lemon zest for some extra freshness. Serve with crackers, chips, or veggies.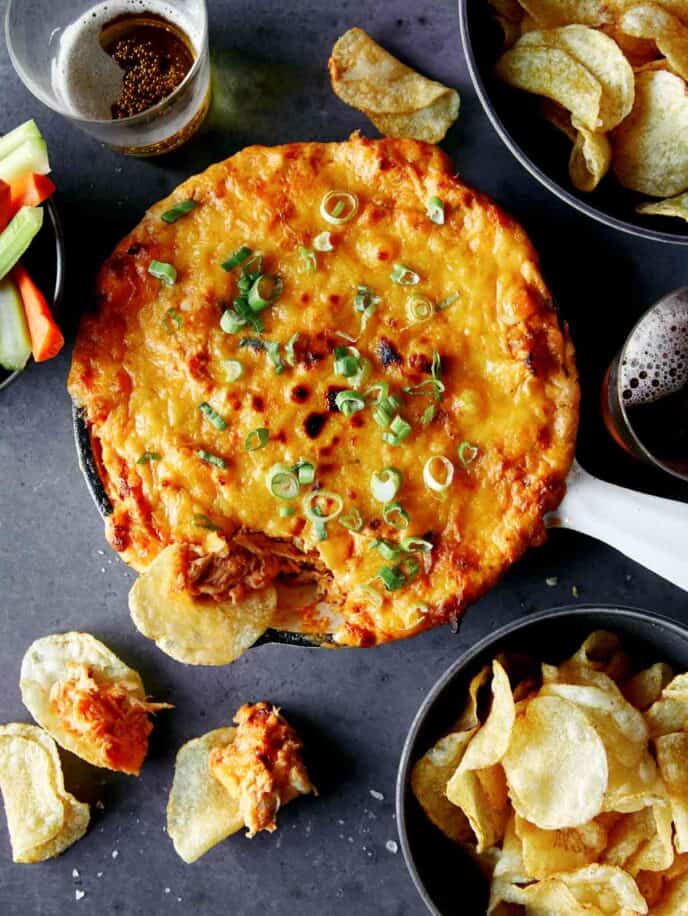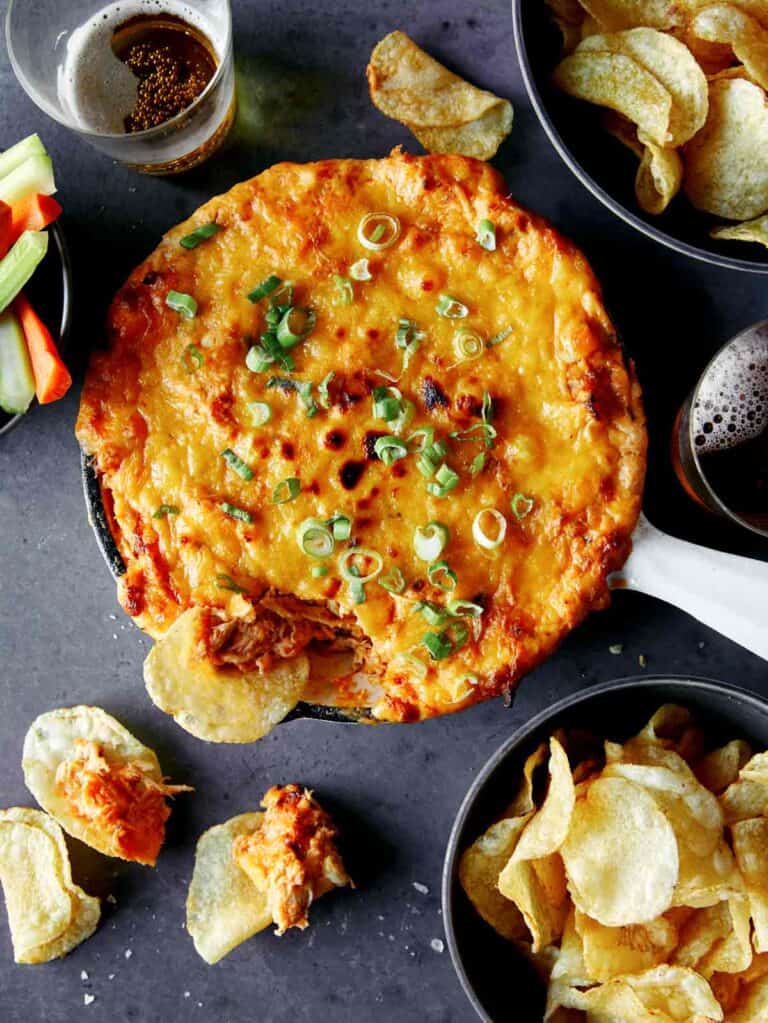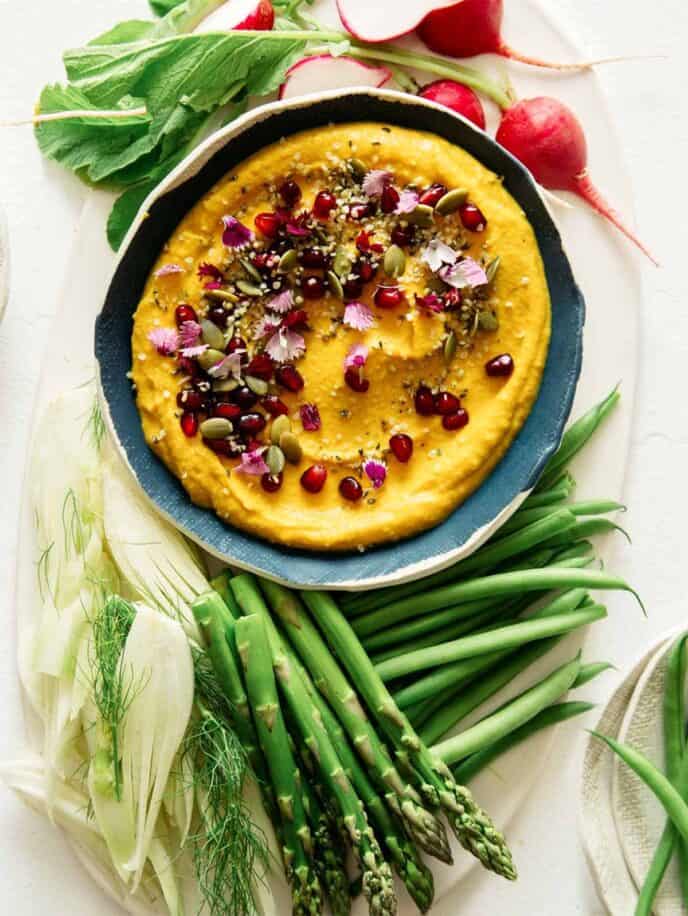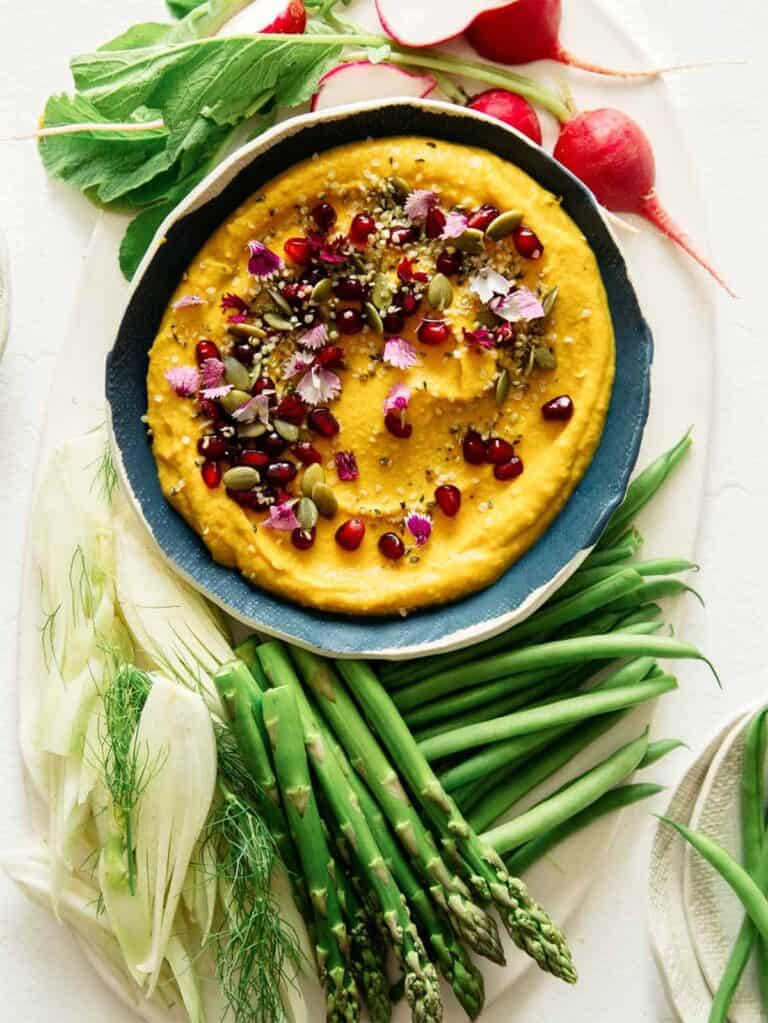 Family Approved Finger Foods
These Cheesy Sweet Potato Fritters make a great snack before the big meal. We served ours with sour cream for dipping but we also love them with ranch!
Our Panko Fried Pickle Chips are more of a unique appetizer. Everytime we make these people always ask us for the recipe so we know people will love it! Serve with store bought ranch if you're short on time or our blue cheese dipping sauce.
These Fried Deviled Eggs are a twist on the classic deviled eggs. Crunchy on the outside, but your favorite deviled eggs filling still sits on top. These are so good! A fun addition to your Thanksgiving appetizers.
If you can't get enough of Thanksgiving food try our Herbed Turkey Meatballs with a Cranberry Barbecue Sauce. I love the taste of this cranberry bbq sauce, it's so good. Paired with our little turkey meatballs, you have yourself a very on brand appetizer for Thanksgiving. Ha!
Our Pull Apart Pigs in a Blanket is probably not something you would consider for Thanksgiving but this is one our most popular appetizer recipes and so we just have to include it in our tried and true section. Trust us when we say this will be a crowd pleaser!
Korean Corn Cheese is one of the most popular appetizer recipes on the site and it's no secret why. The ingredients are simple and minimal, and wow it this just the most delicious appetizer recipe ever.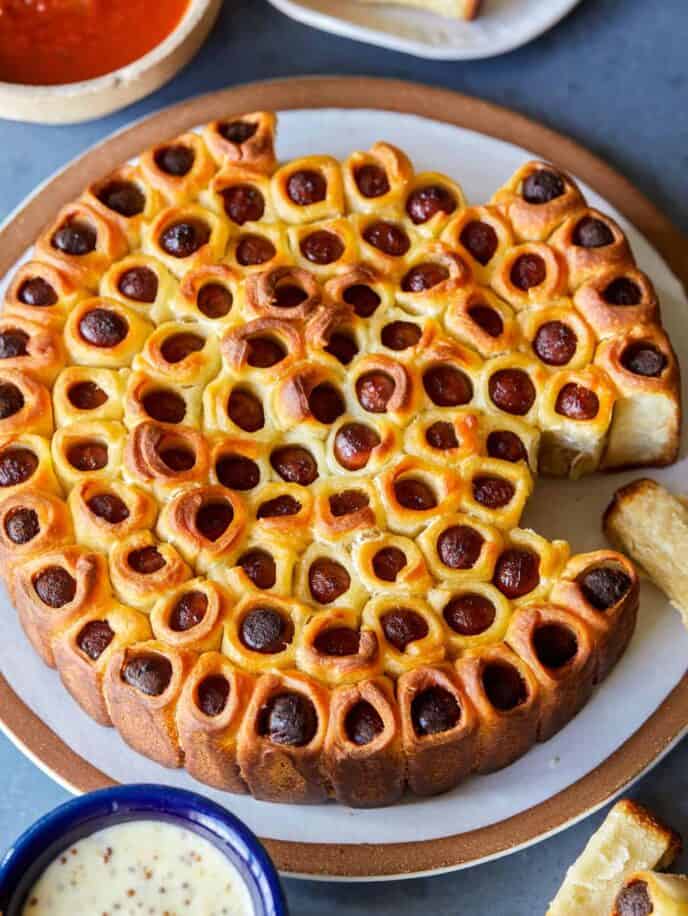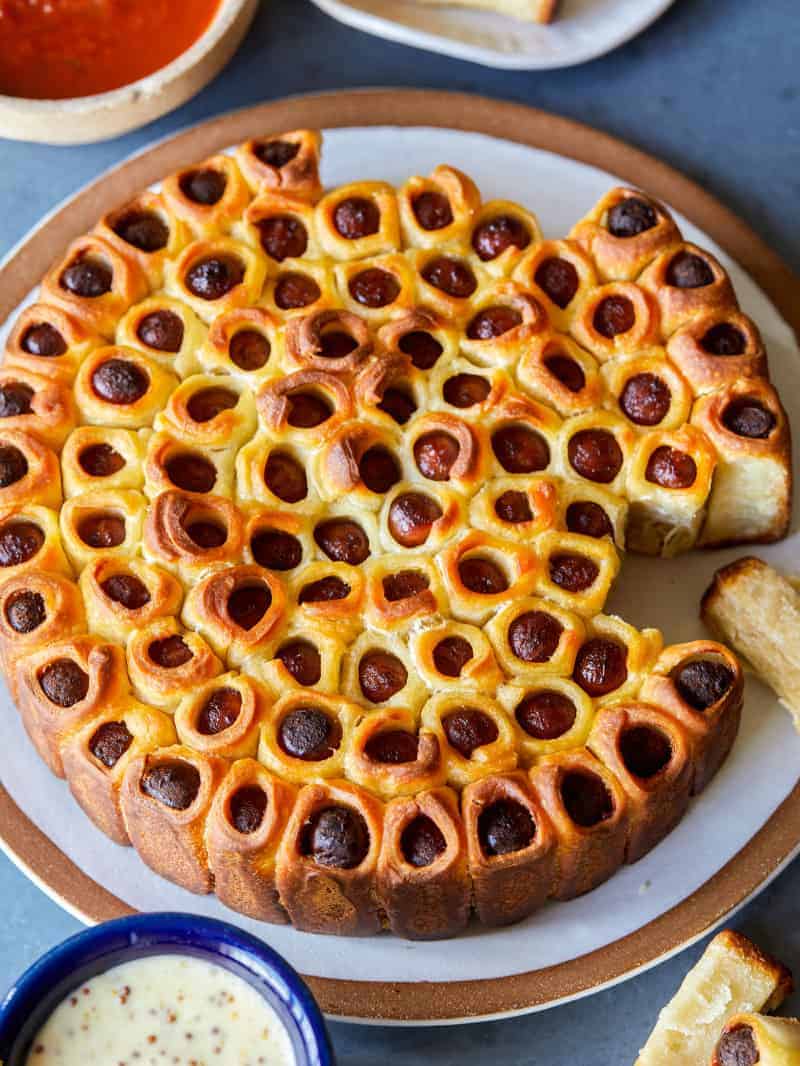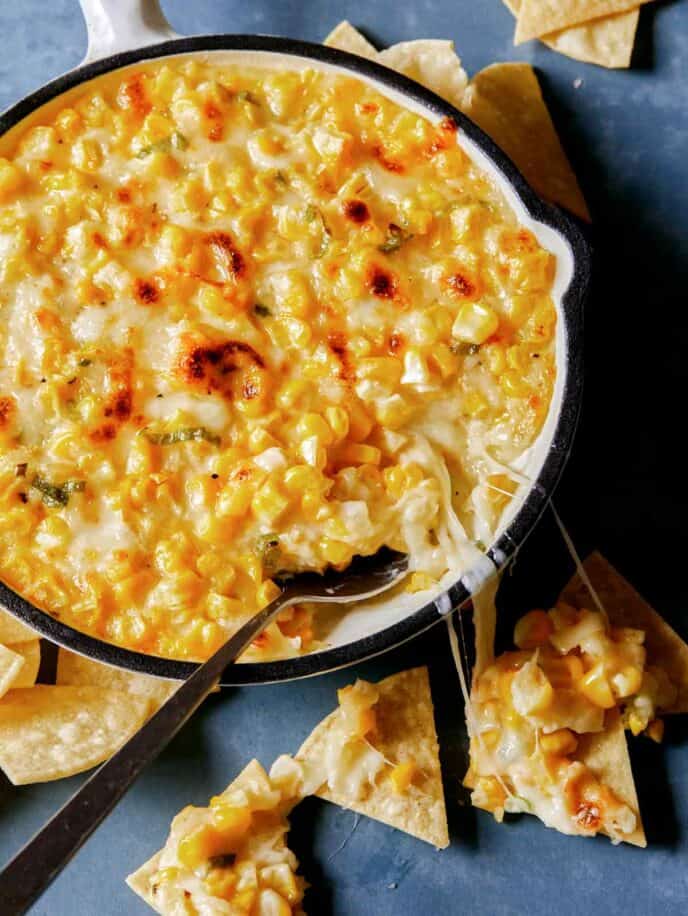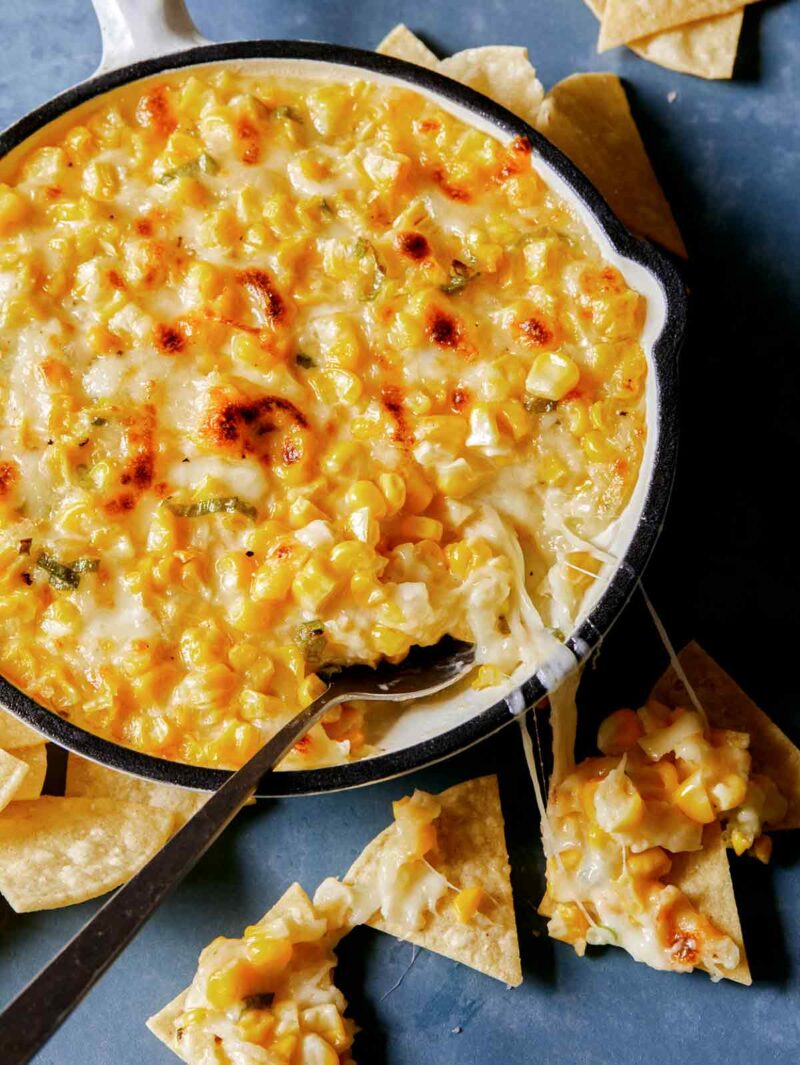 The Best Cheesy Thanksgiving Appetizers!
This recipe for Honey Brûlée Brie is a show stopper. We took a wheel of brie and baked it and then torched the top with some sugar to give it a nice crust which makes this baked brie appetizer not only easy, but delicious. Minimal ingredients gives you this absolutely insane Thanksgiving appetizer!
Our Fried Burrata recipe is basically one giant cheese ball fried and put on a bed of romesco sauce which is so good and flavorful. The romesco is made with roasted red bell peppers and the flavor is so good.
These Halloumi Nuggets are the perfect little bites if you and your family are cheese fanatics. Serve with marinara for dipping or ranch!
These Peppadew Poppers are delicious little sweet peppers filled with cream cheese then fried. I don't think I need to say more. This is a perfect little Thanksgiving appetizer recipe!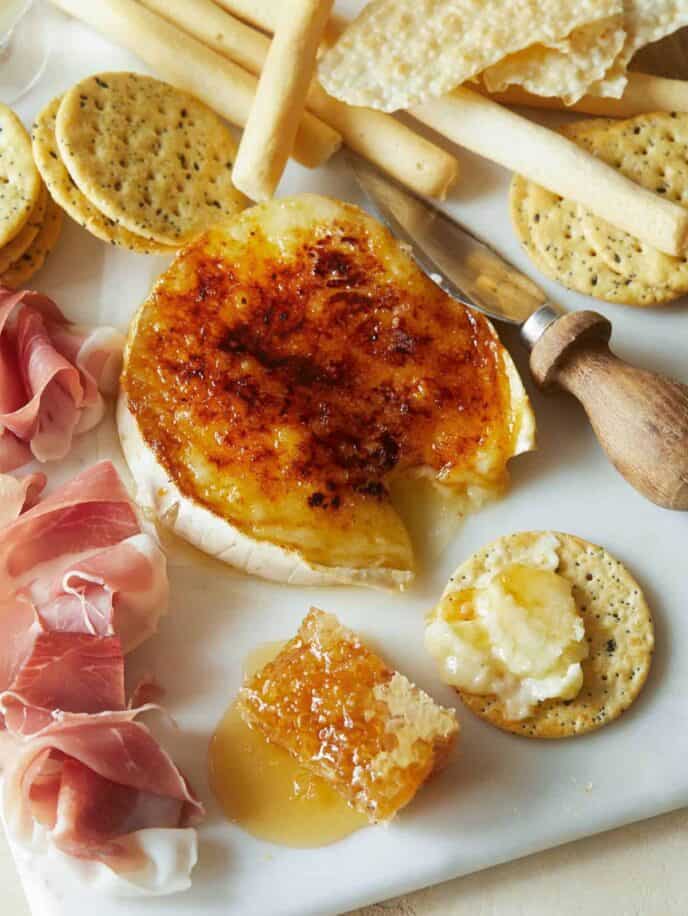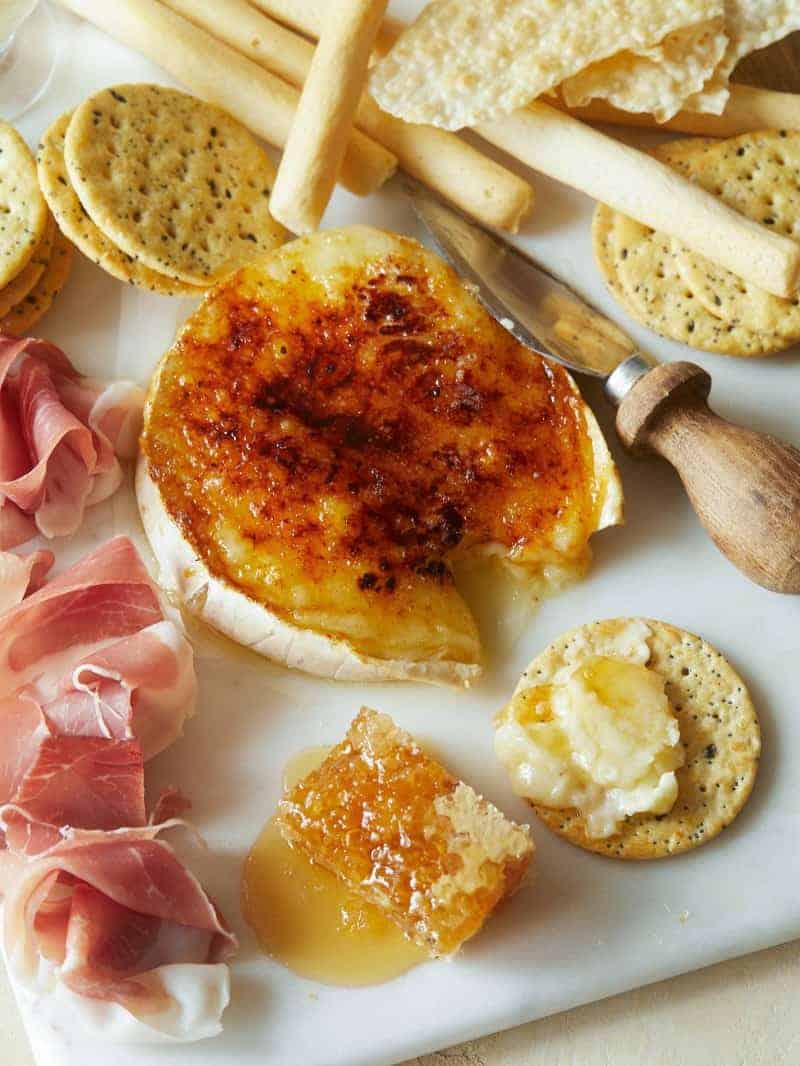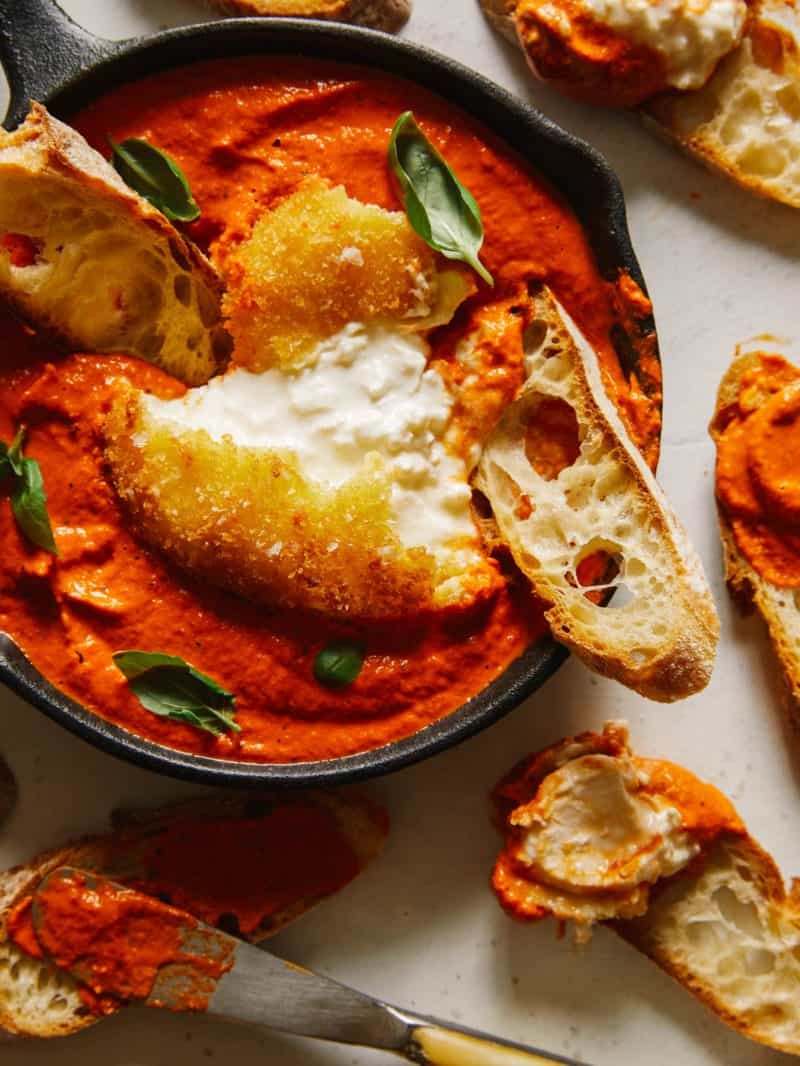 Soups and Salads for your Thanksgiving Table
If you're looking to add some green to your Thanksgiving table this Shaved Brussels Sprouts Salad with a flavorful warm prosciutto mustard vinaigrette will pair perfectly with all the classic Thanksgiving recipes!
This comforting and savory Roasted Sweet Potato and Leek Soup would make the perfect appetizer for your Thanksgiving meal.
This hearty Chickpea Kale Apple and Goat Cheese Salad captures all the flavors of fall in one big delicious salad. A perfect Thanksgiving appetizer to serve!
Our Curried Butternut Squash Soup is delicious flavor packed soup that would make a great addition to your Thanksgiving appetizers!
Our Creamy Pumpkin Soup is the perfect Thanksgiving appetizer! You will want to have leftovers of this creamy soup we promise!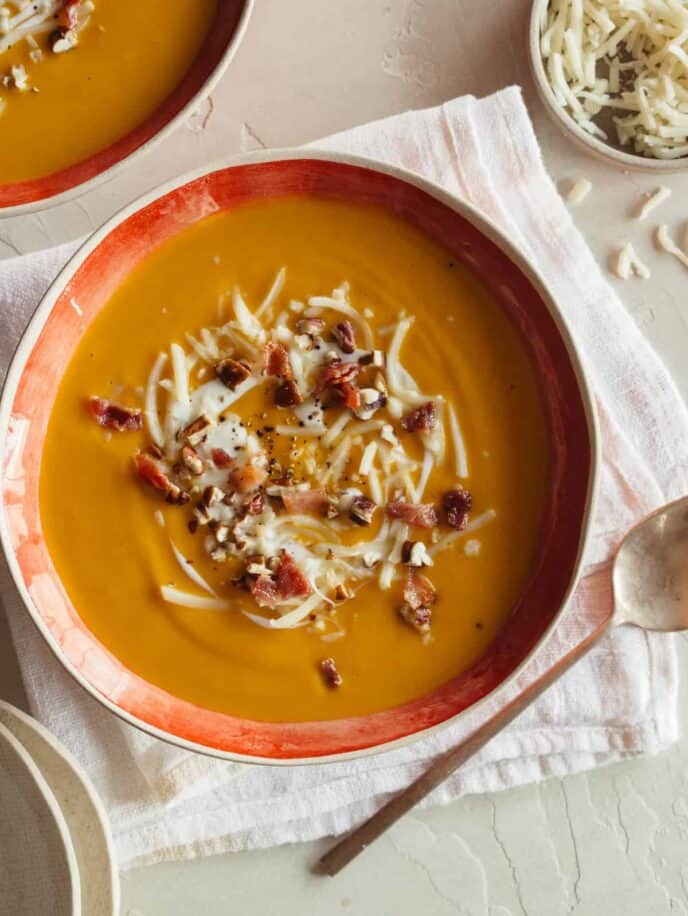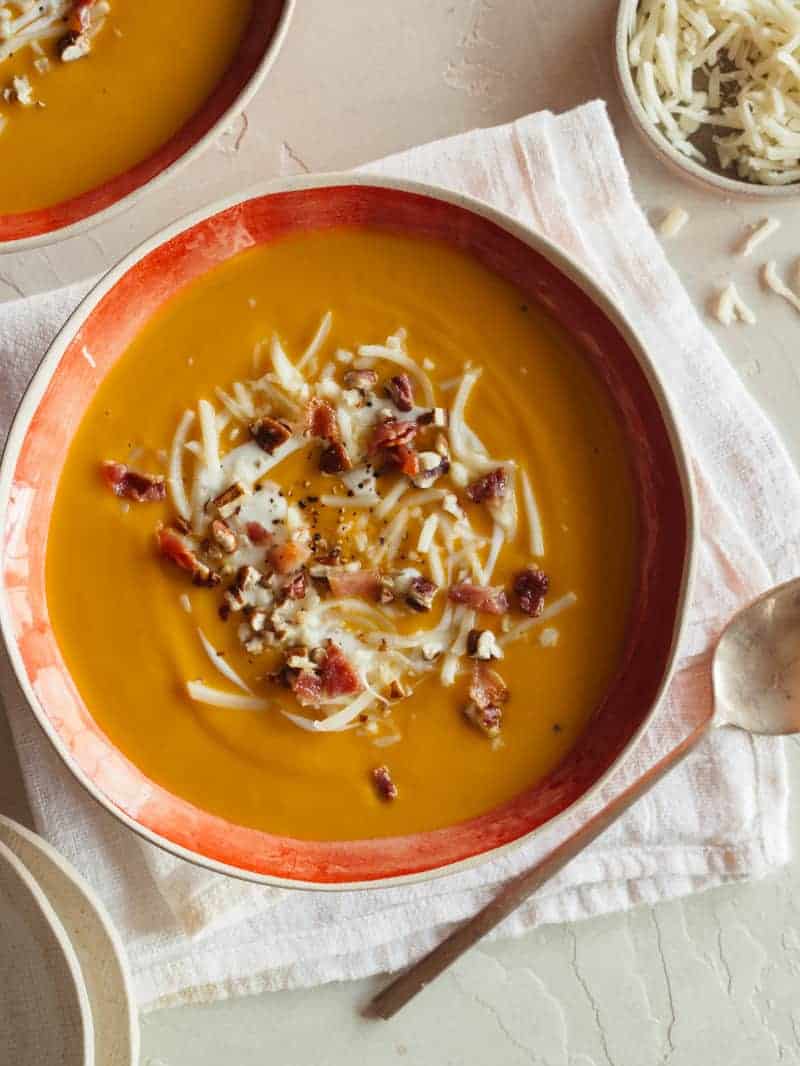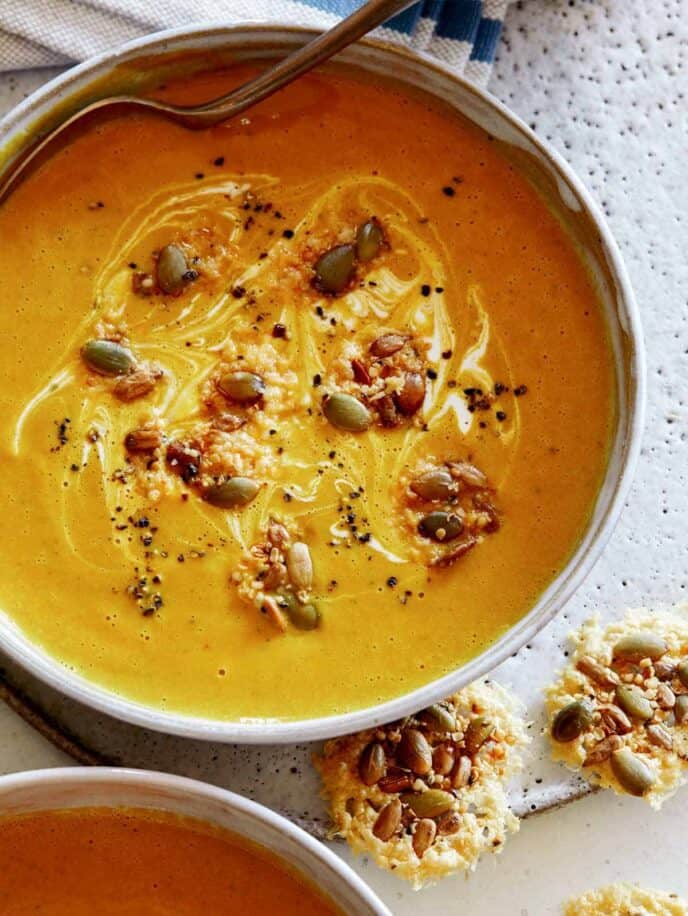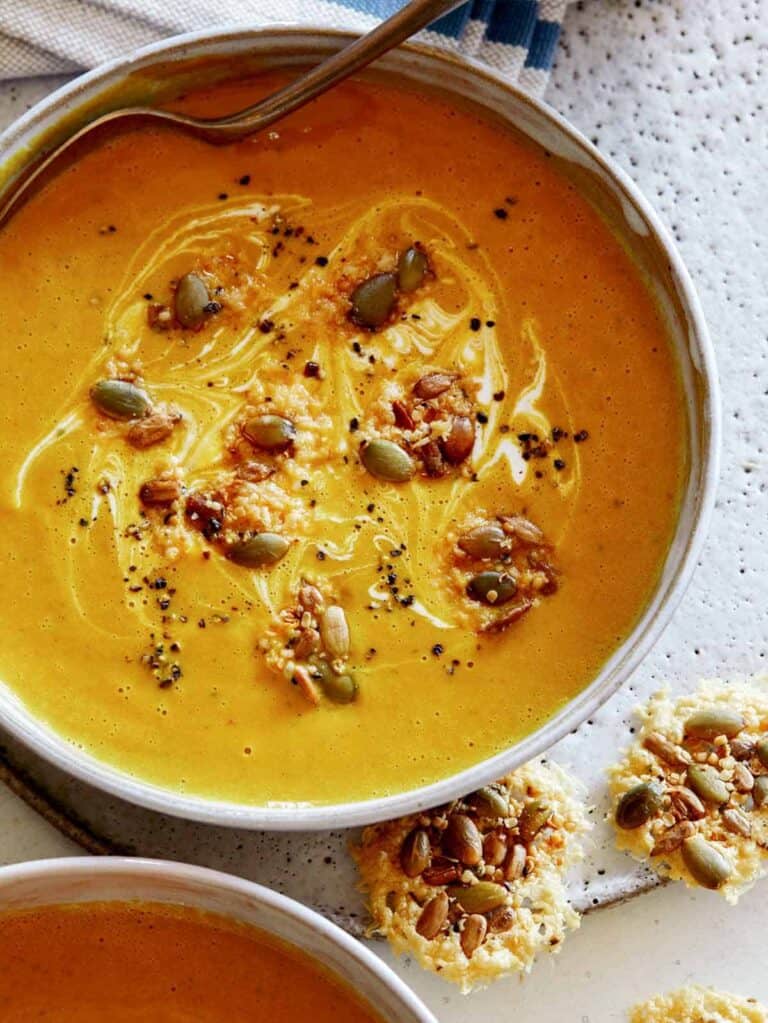 Our Favorite Turkey Day Appetizers
These Spinach and Artichoke Stuffed Beignets are a fun take on the classic spinach and artichoke dip recipe. We made them into bite sized appetizers that make a delicious little appetizer.
This Smoked Trout on Toast is a really delicious appetizer that is on the lighter side. We love the flavor of this smoked trout and if you're looking for something even lighter you can always serve these on little cucumber slices.
Our Bacon Jam recipe is so good. You can make this way ahead of time and serve it with some crackers or crostini. It does have a long list of spices but trust us it's well worth it. You can also make a batch of this and give it as gifts!
Salmon Rillettes is a delicious recipe that you can make ahead. This is perfectly fine to serve just on it's own, but it also makes such a great addition to a charcuterie board.
Our Beer Battered Fried Olives are a fun holiday appetizer if you love olives. The brine-y taste of the olives with the tempura batter makes these incredibly addicting. A unique addition to your Thanksgiving appetizers!
These Shrimp Fritters are light little clouds of deliciousness with bits of shrimp. These little bites are served with a spicy honey dipping sauce. Your guests will thank you for this one!
These Fresh Shiitake Spring Rolls are making this list because they are on the lighter side. These spring rolls are filled with mushrooms and you can still have room for the big dinner!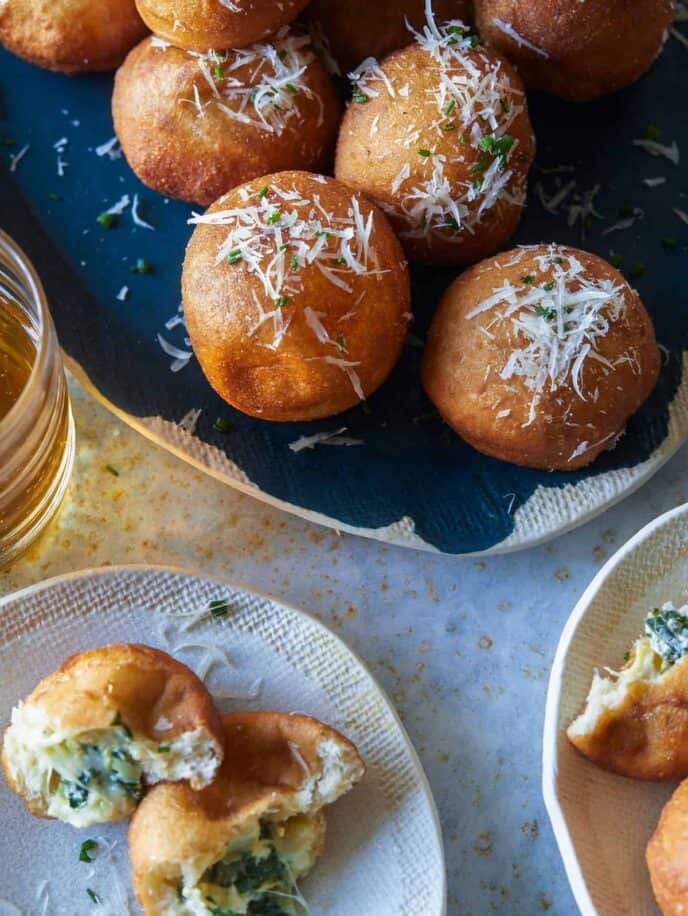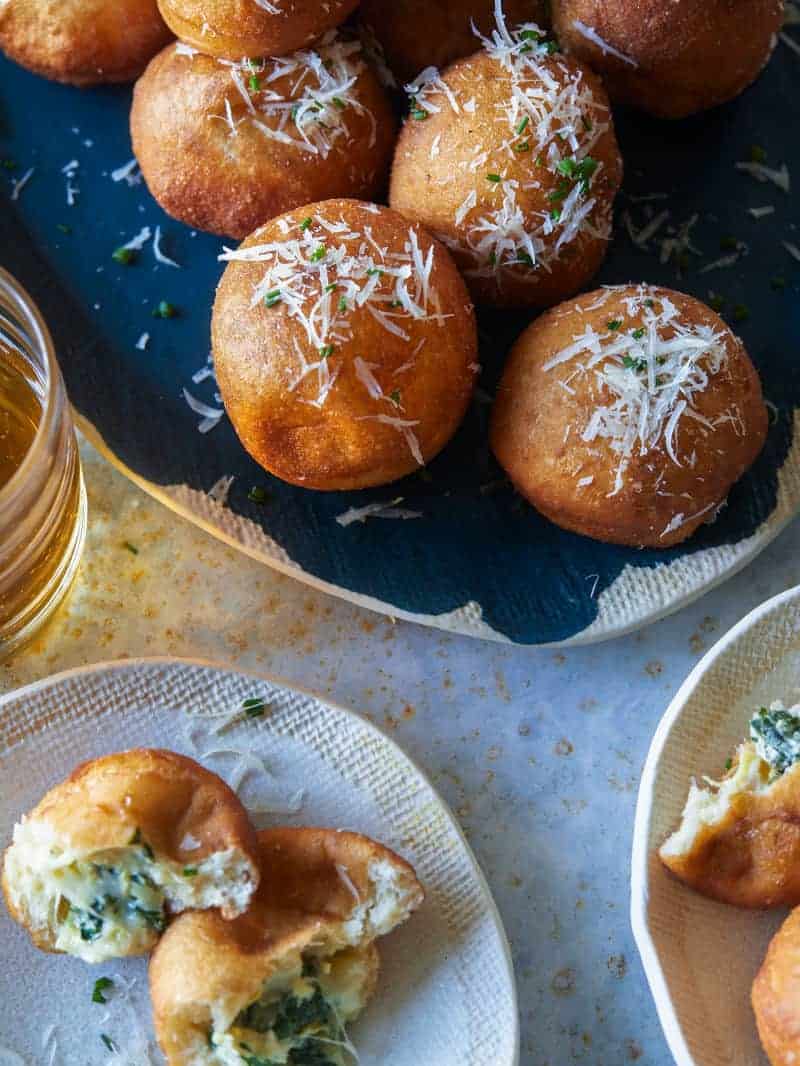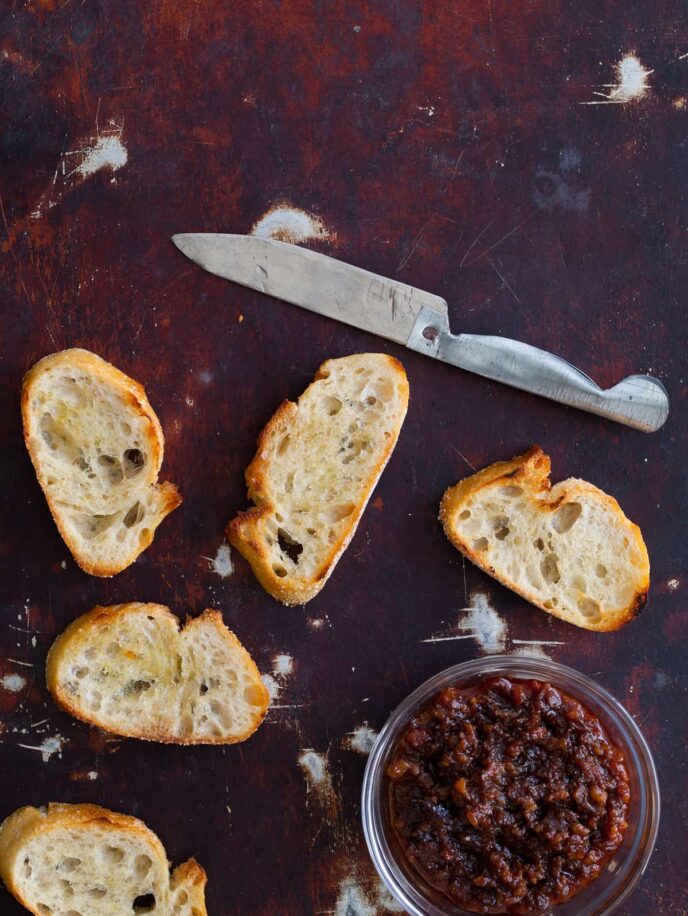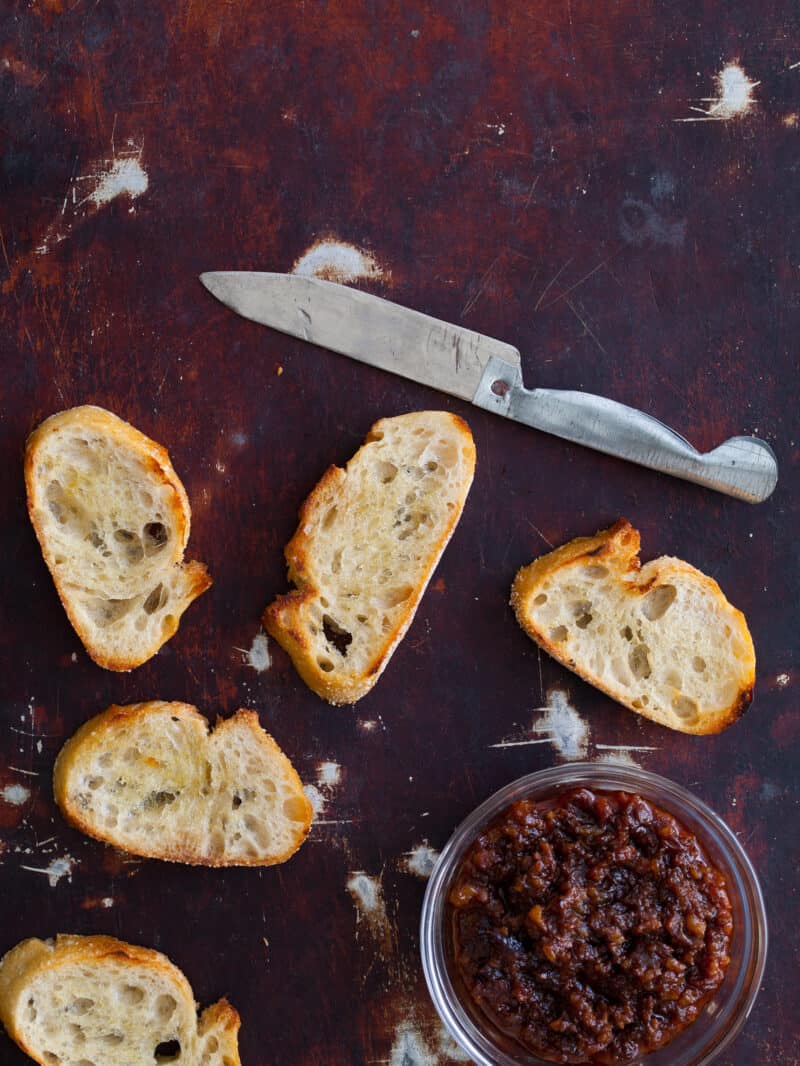 Also check out:
And if you're looking for a yummy cocktail for before or after your Thanksgiving dinner try our Winter Spiced Old Fashioned!