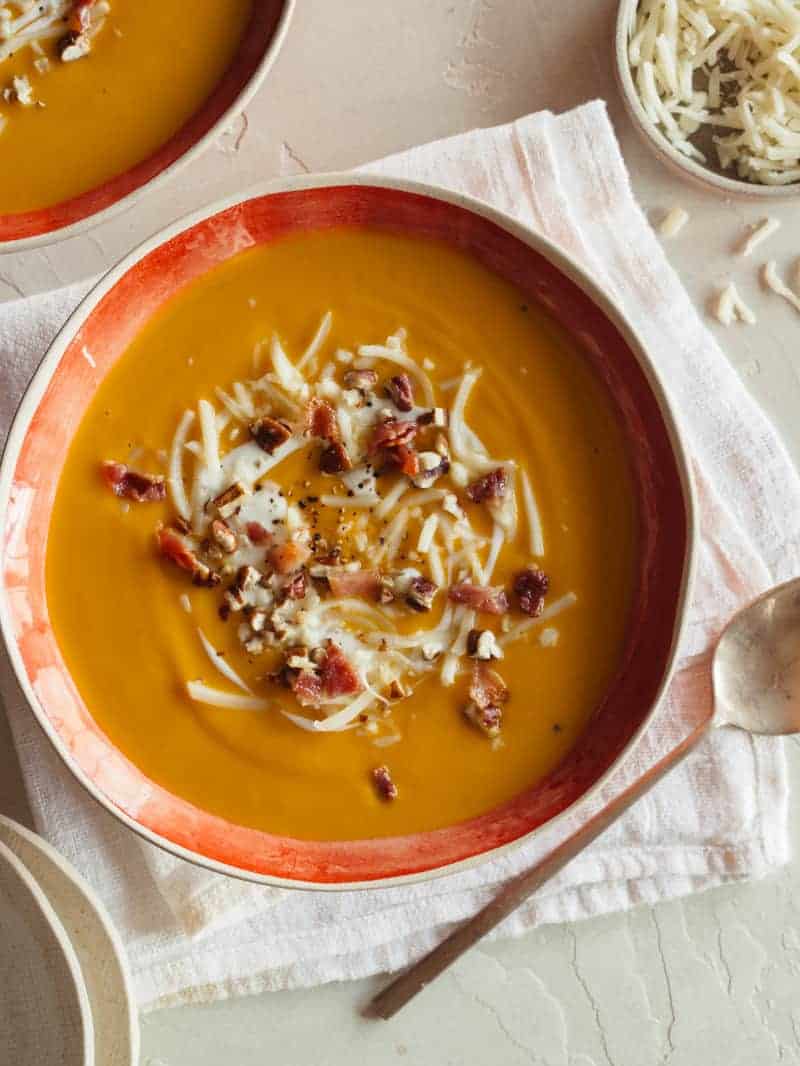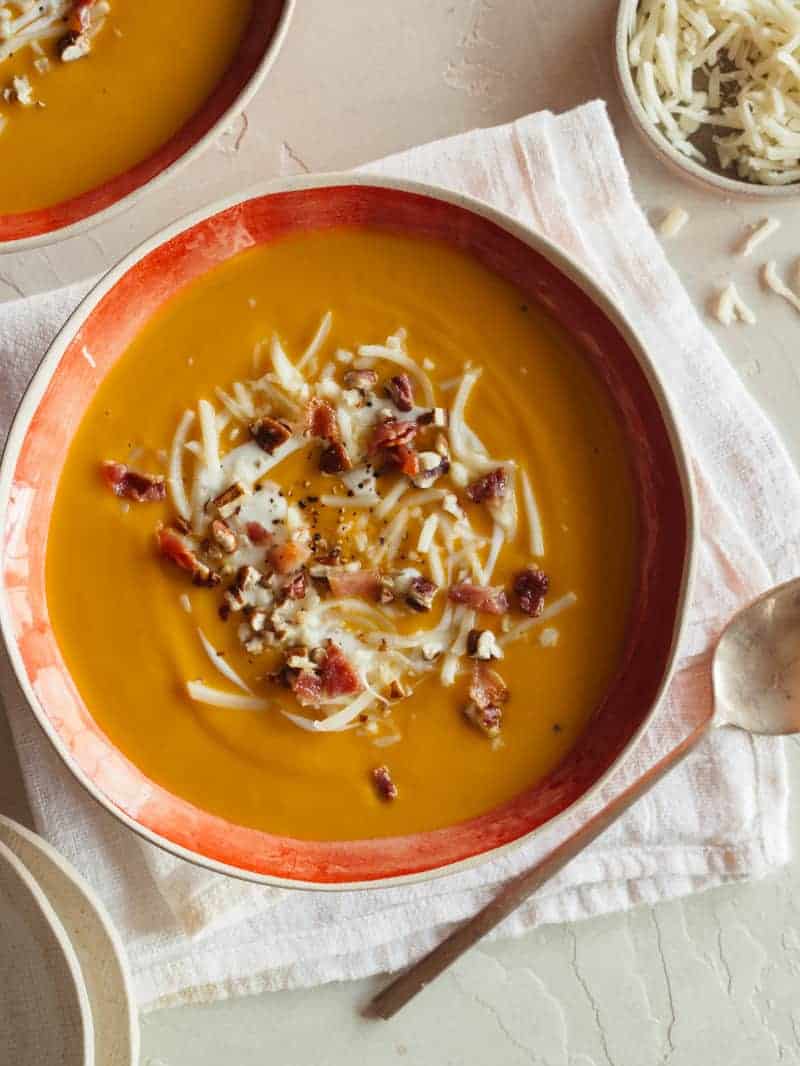 Happy New Year Everyone! As I've been saying for the last few days…"it's a New Year!….with a not so new me!" lol. I'm not being cynical or negative, I promise. This year there isn't anything specific I'm trying to work on…not that there isn't plenty for me to work on, because oh boy there surely are LOTS of things for me to 'work on', but I'm trying to dedicate my year to just taking things with stride in a more organic way. I tend to obsess over things for days, weeks, months, then stress myself out over said 'thing', then get frustrated and disappointed with myself for not achieving in a way I had hoped or not getting the perfect end result. Not this year…this year, I'm taking a chill pill and going to just go with the flow….or at least try really hard to just go with the flow. Yikes.
Anyway! That brings us to this soup. I promised myself I wouldn't obsess over clean eating the second we hit the new year. So I'm slowing down and just easing into it. This soup is my transition soup. It's hearty, creamy, totally satisfying, but also surprisingly good for you! It makes you feel like you're indulging (and with the suggested toppings, you really are!), without the weird new years guilt. This soup is also very easy to put together and makes great leftovers. Lets ease into this new year slowly together, okay guys? :) Enjoy! xx, Jenny
Hungry for more?
Subscribe to never miss a recipe.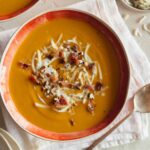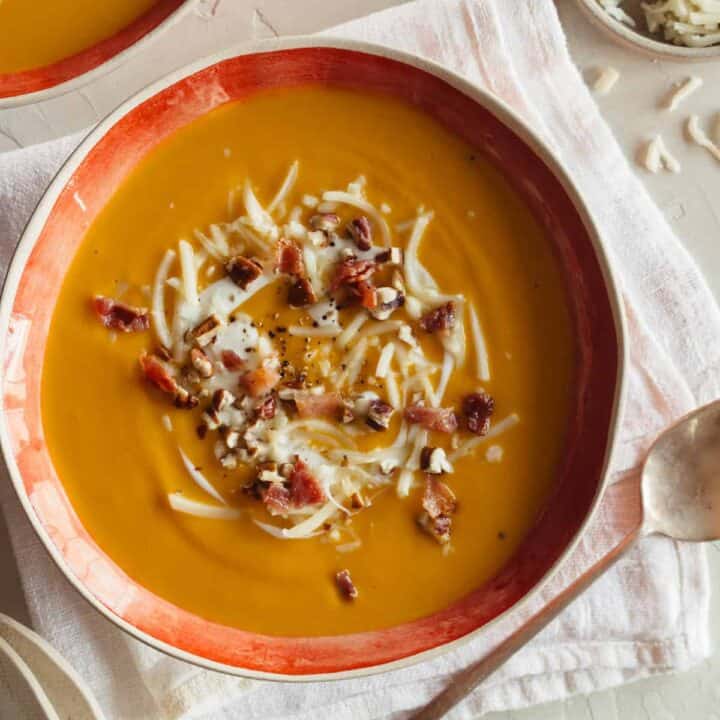 ---
Roasted Sweet Potato and Leek Soup
INGREDIENTS
2

pounds

sweet potatoes, peeled and cut into 2 inch chunks

3 ½

tablespoons

extra virgin olive oil, divided

2

tablespoons

unsalted butter

1

large

leek, cleaned and thinly sliced

1

large

shallot, diced

2

garlic cloves, minced

1

tablespoon

minced thyme

2

teaspoons

minced sage

pinch

fresh nutmeg

2 ½ to 3½

cups

warm chicken or vegetable stock

salt and pepper to taste
optional garnishes
sour cream

candied pecan bits

diced pancetta
INSTRUCTIONS
Place sweet potatoes onto a large baking sheet and drizzle with 2 ½ tablespoons oil. Season with salt and pepper and toss together.

Roast sweet potatoes for 35 to 40 minutes or until fork tender, tossing halfway through the roasting time.

Remove from the oven and set aside.

In a large saucepan over medium heat add remaining oil and butter.

Add leek, shallots and garlic and sauté for 4 to 5 minutes or until leeks and shallots become slightly translucent. Season with salt and pepper.

Add thyme and sage to the leek mixture and continue to sauté for 3 to 4 minutes.

Transfer roasted potatoes and leek mixture to the well of a blender and top off with 2 ½ cups of stock. Blend until the mixture is smooth and thick enough to coat the back of a spoon. Add more stock as needed.

Pour pureed soup back into the saucepan and season with salt and pepper. Simmer soup for 4 to 5 minutes.

Add a pinch of nutmeg and serve with sour cream, diced pancetta and candied pecans, if using.