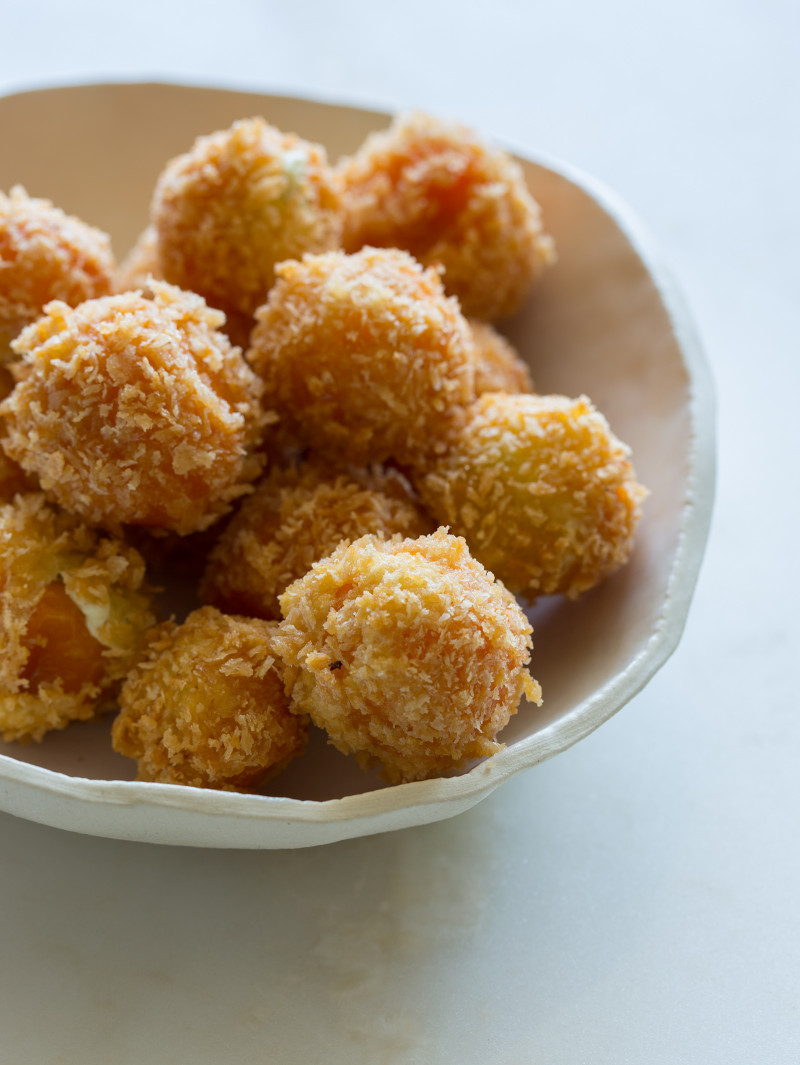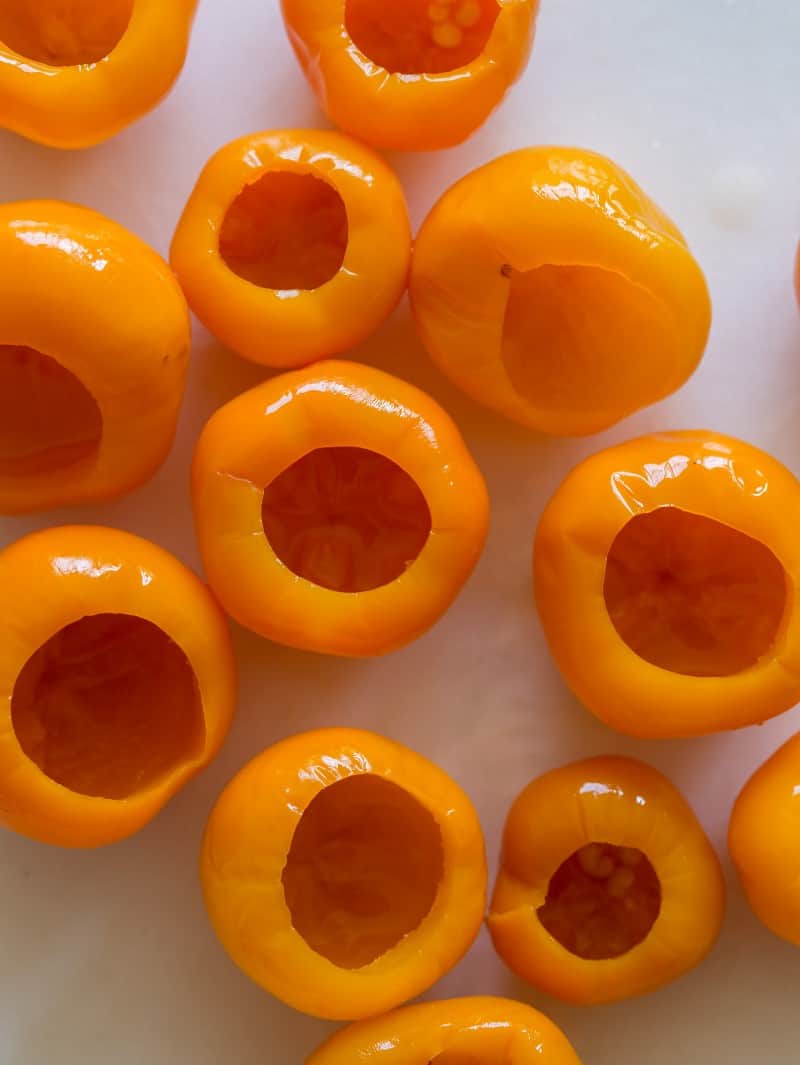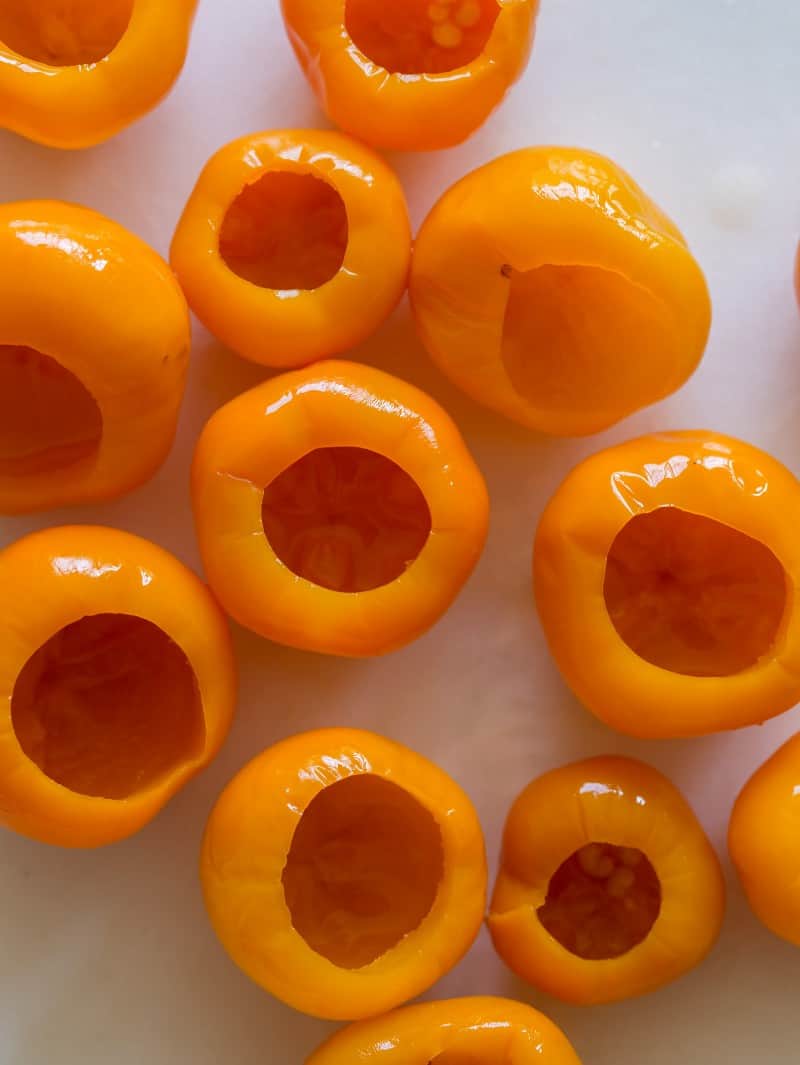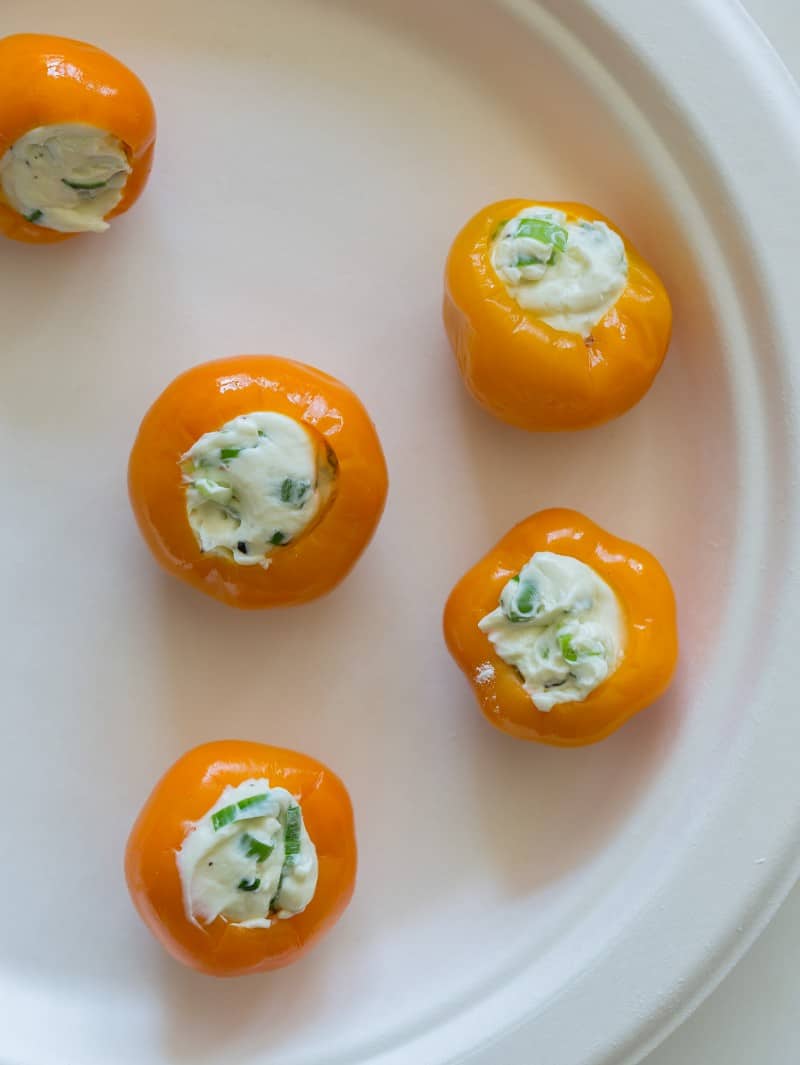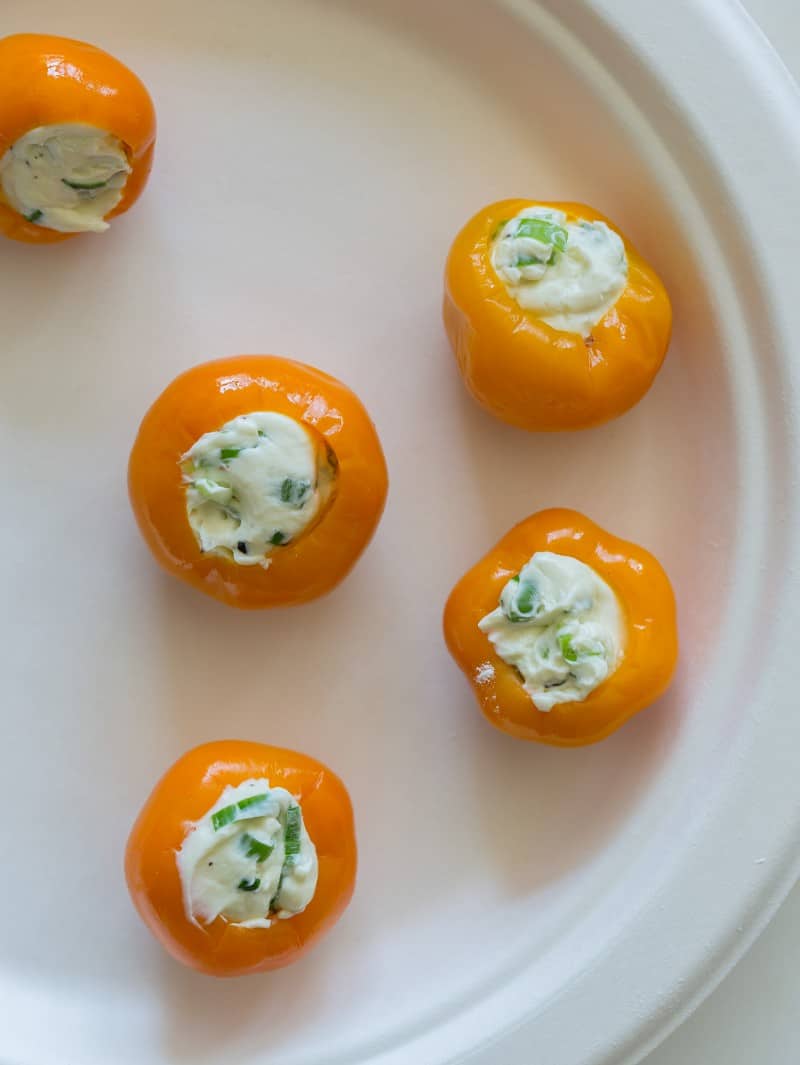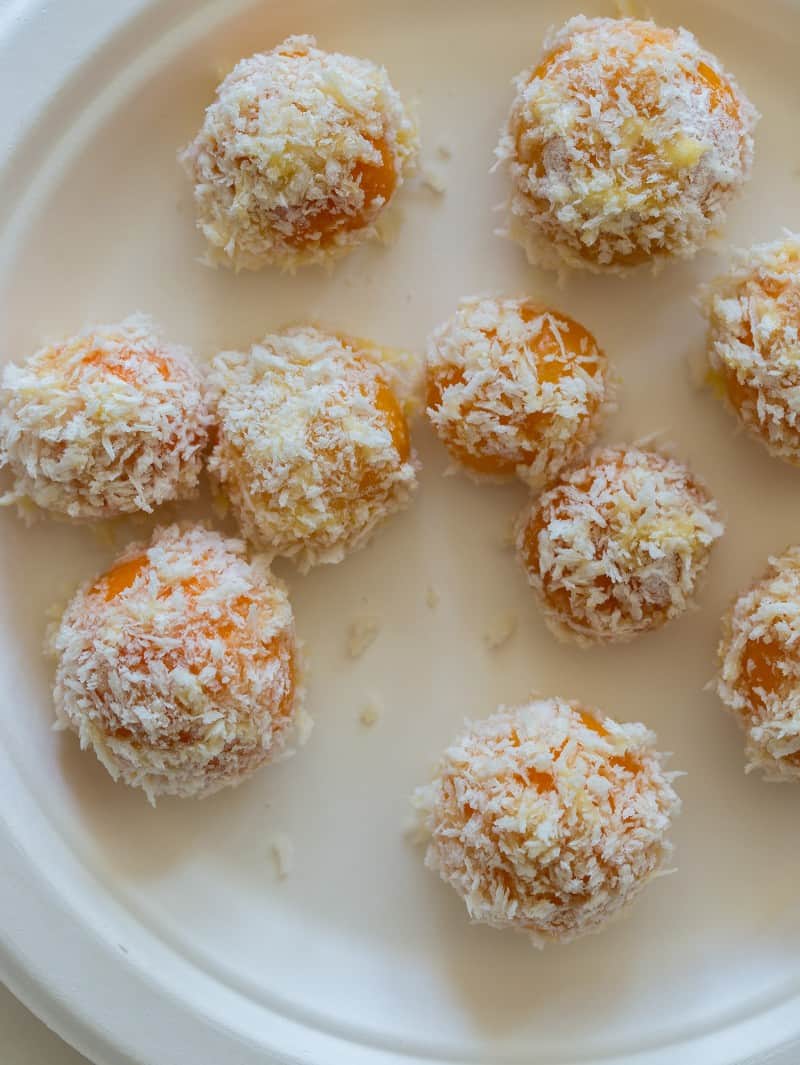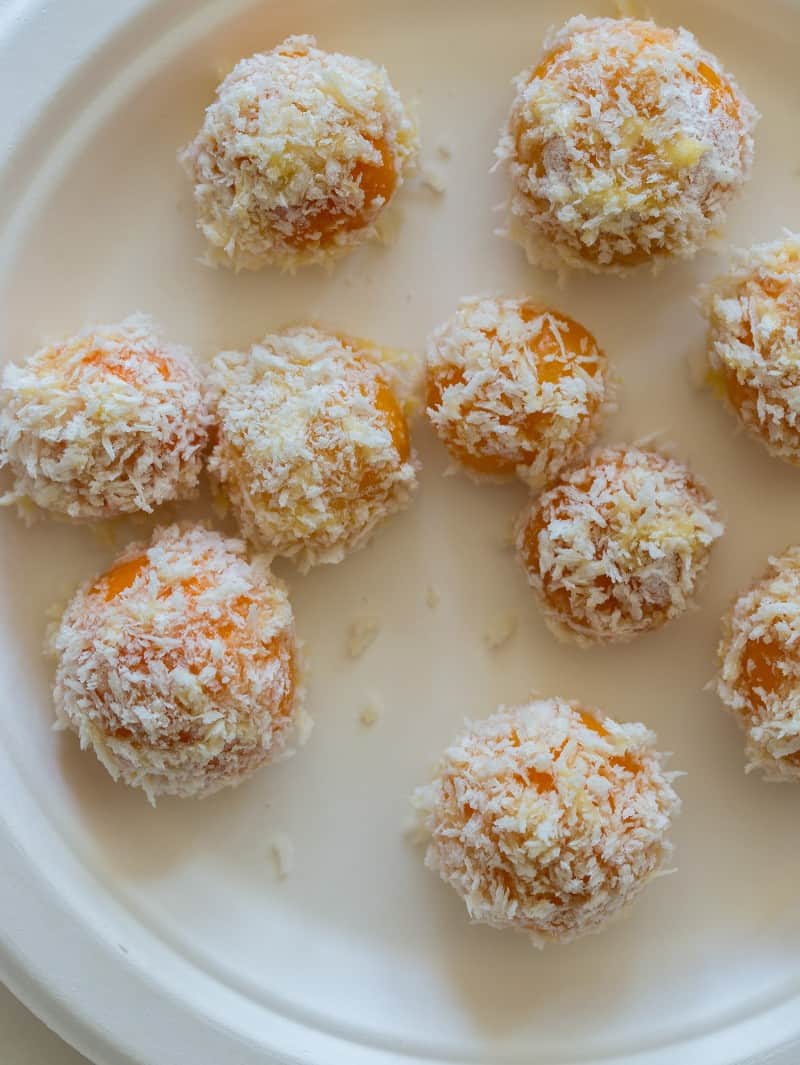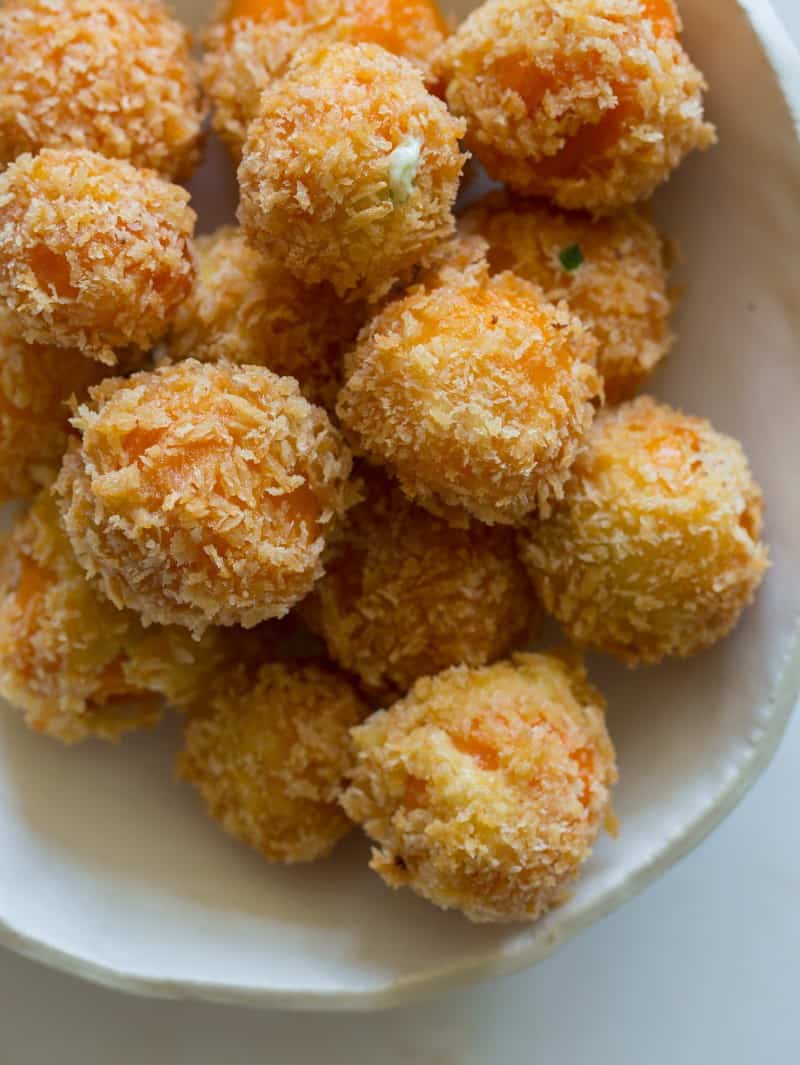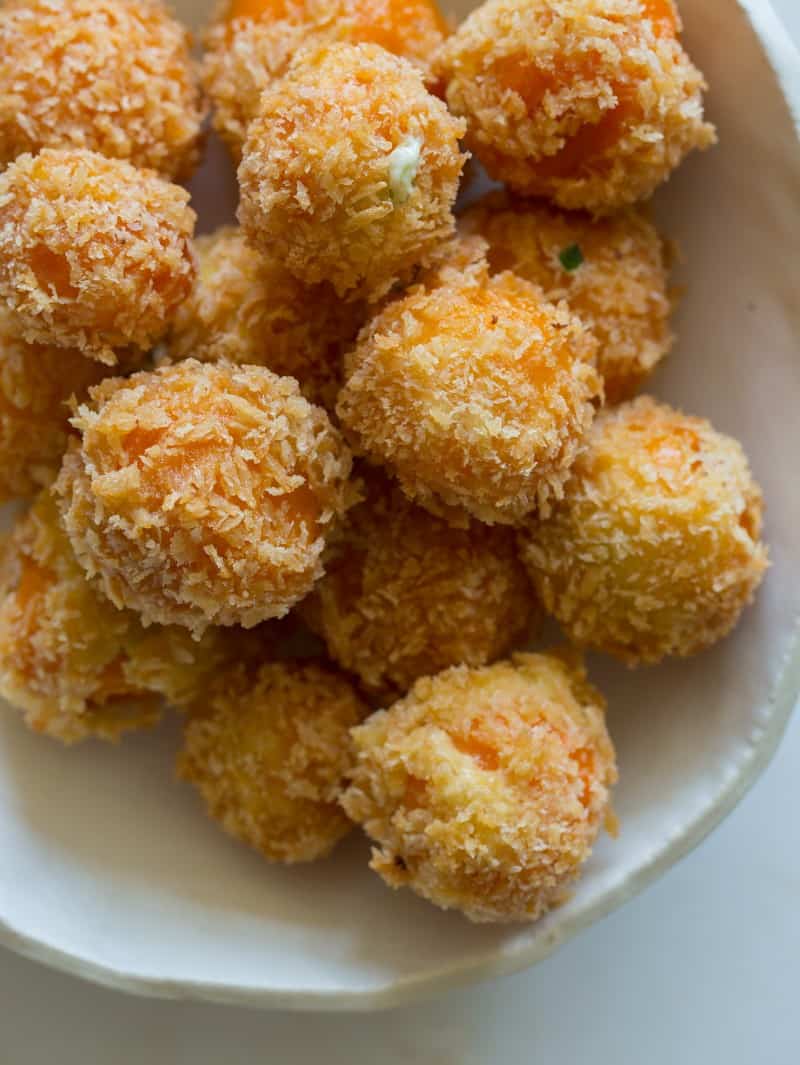 Hi Guys! Today we have peppadew poppers! Okay so technically these guys are called 'cherry peppers' or 'pimentos' and 'peppadews' are technically the trademarked brand name of a company based out of South Africa…but as cute as pimentos and cherry peppers sound, I think peppadew sounds the cutest! Also, I got actual peppadews for this recipe, but please note that you can use any variety of pickled cherry peppers/pimentos and it'll be just as great! Anyway, why these? why now? Eh, because every now and then you need to "treat yoself" and this is totally one of those treats. They're super easy to whip up and I know the deep frying factor is a buzz kill for many of you, but you really only need a small pot with a few inches of oil and the process is not all that messy…or doesn't have to be! You can try to bake these, but I haven't tried yet and I'm not sure if the filling will come bursting out of them or not…other than that issue, they should hold well in the oven. :)
Pickled peppadews/cherry peppers are so good! They're light and sweet with the perfect amount of briny goodness to them. Adding the rich filling and crisp out coating really makes this a lovely little snack. I also like these over jalapeno poppers because they're actually bite-sized and you can pop the whole thing in your mouth without having to worry that the cheesy filling is going to squirt out into your neighbors eye.Anyway, I hope you guys enjoy this fun and tasty little snack. I'll be making a batch this weekend while I catch up on some Arrested Development, to prepare myself for the long awaited SEASON 4. YES!!! :) Enjoy! xx, Jenny
Other recipes you might like:
Hungry for more?
Subscribe to never miss a recipe.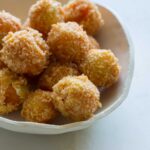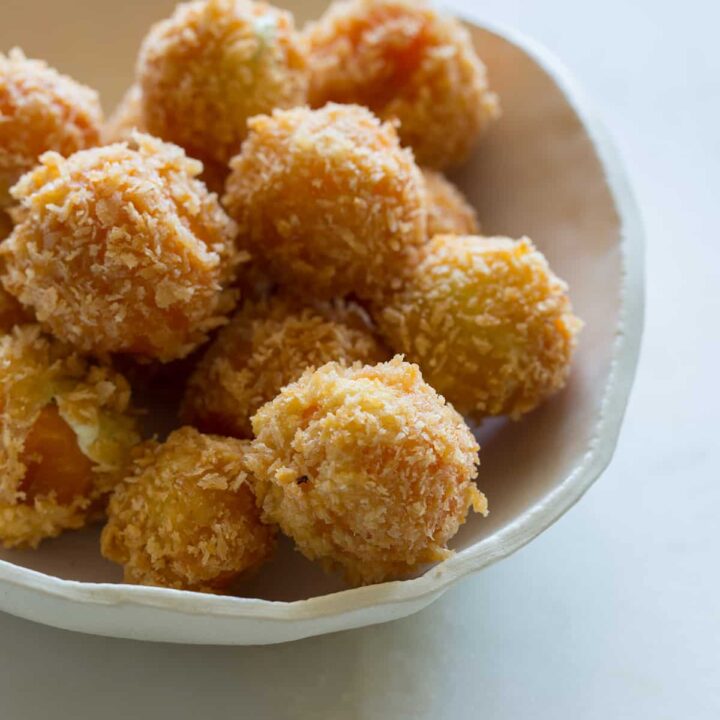 ---
Peppadew Poppers
INGREDIENTS
4

ounces

cream cheese, softened

2 ½

tablespoons

chives, thinly sliced

¼

teaspoon

black pepper

24

Peppadew peppers, drained and patted dry

cherry peppers/pimentos

1

cup

all purpose flour

2

eggs, lightly beaten

1

cup

panko breadcrumbs

vegetable oil for frying

salt and pepper to taste
INSTRUCTIONS
Preheat oil (in a fryer or medium pot filled about 3 inches) to 350°.

Place cream cheese, chives and black pepper in a small mixing bowl and mix together until completely combined. Scoop mixture into a Ziploc bag and snip one corner off.

Place the cut end into the center of each pepper and fill with the cream cheese mixture.

Place flour in a shallow bowl and repeat with the eggs and panko. Dredge the peppers into the flour followed by the eggs and finally the panko. Repeat the breading process on the cut side of each pepper so it has a double layer of breading. (this will help keep the cream cheese mixture from bursting through the breading while frying).

Fry about 6 peppers at a time, for 3 to 5 minutes or until golden brown. Drain on paper towels and lightly season with salt and pepper. Serve immediately.
Calories:
218
kcal
Carbohydrates:
28
g
Protein:
7
g
Fat:
9
g
Saturated Fat:
4
g
Cholesterol:
75
mg
Sodium:
157
mg
Potassium:
227
mg
Fiber:
3
g
Sugar:
4
g
Vitamin A:
991
IU
Vitamin C:
67
mg
Calcium:
55
mg
Iron:
2
mg