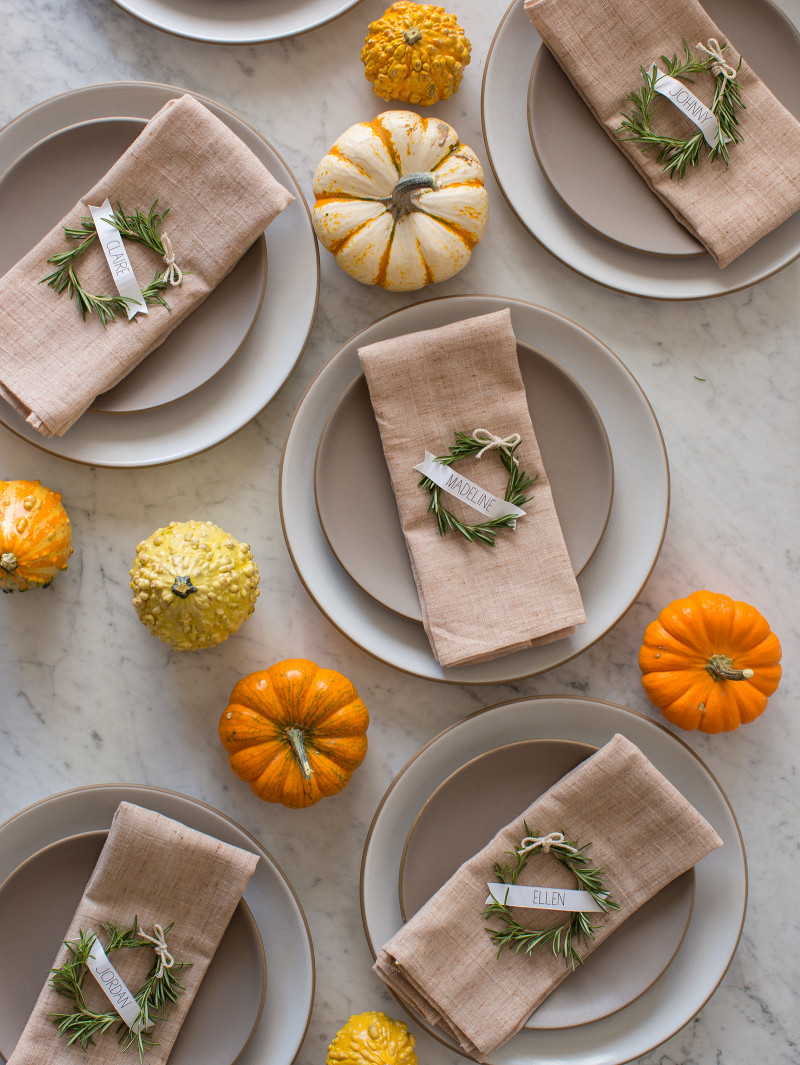 Just in time for holiday season I wanted to share again this super easy DIY for these Rosemary Wreath place cards. They are super cute – and also SUPER EASY! You can get most of this stuff at the grocery store! I think I will be doing this for Christmas dinner this year.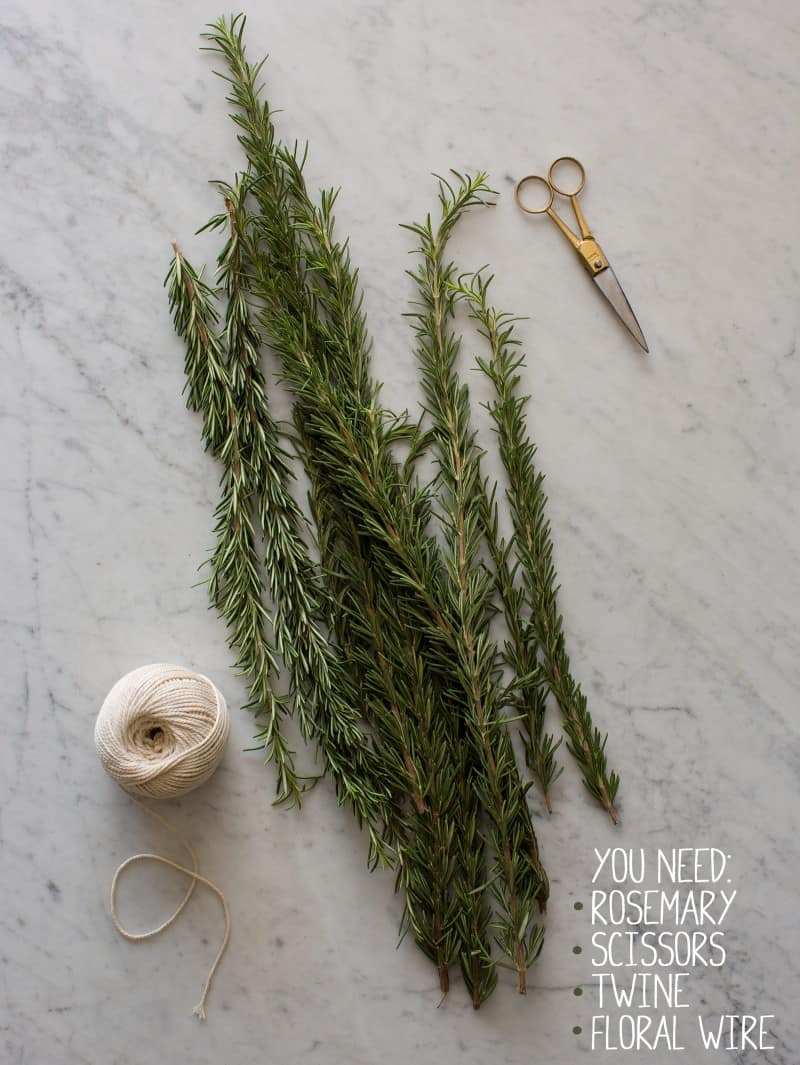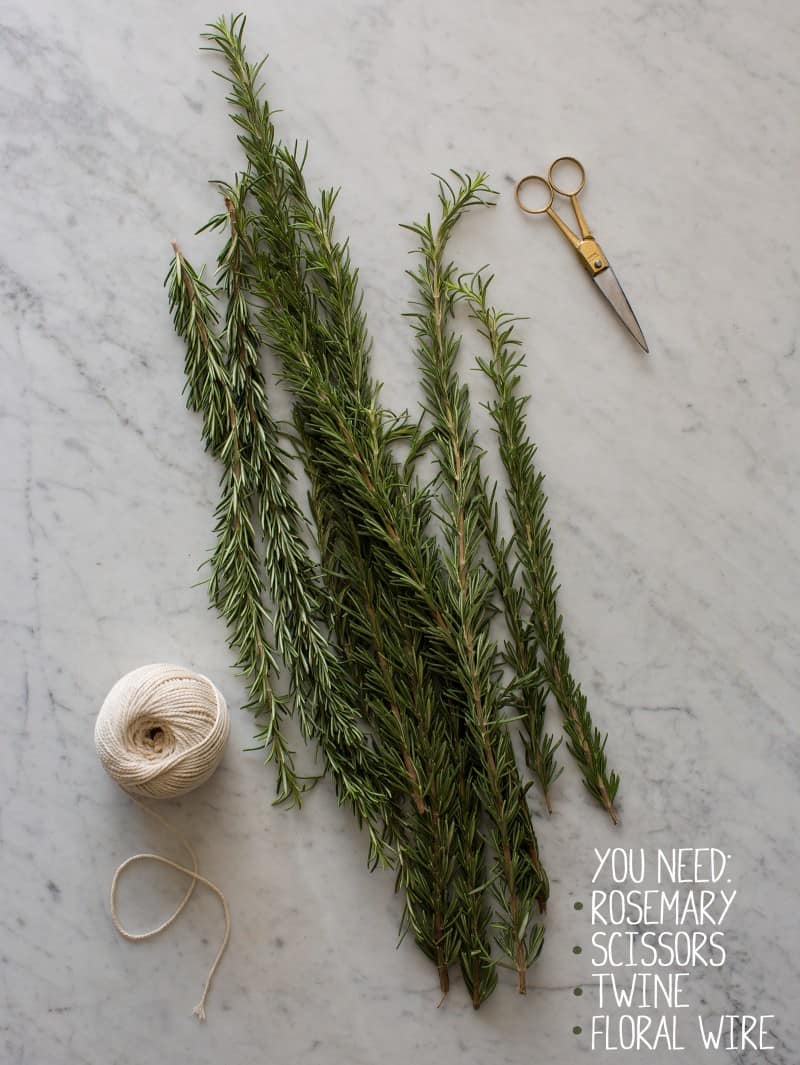 At the farmers market I go to this one booth has these crazy long stems of rosemary. They are so huge and awesome, I was always trying to think of a creative non food way of using them. This idea of using them for place cards just popped into my head and seemed like a winner. So, I went with it, and now we have some cute little Rosemary Wreath Place Cards DIY for you, perfecto for Thanksgiving, obviously. Yay! This project is really simple. All you need are rosemary sprigs, floral wire, scissors, and twine.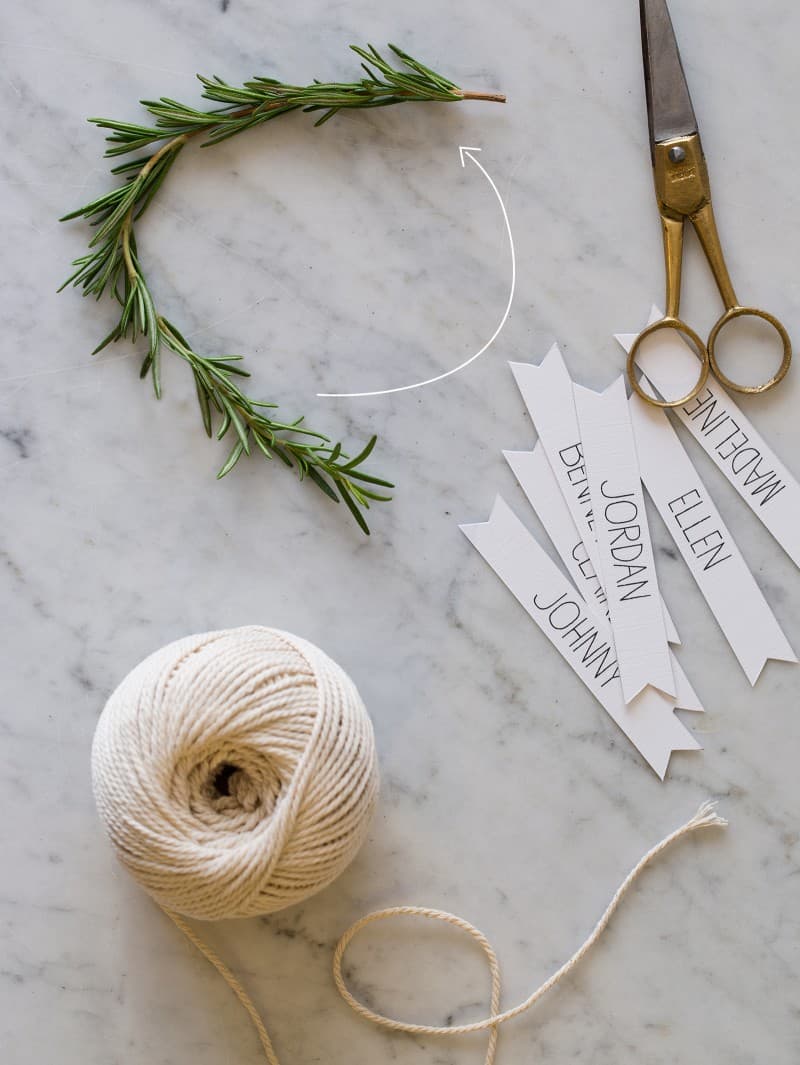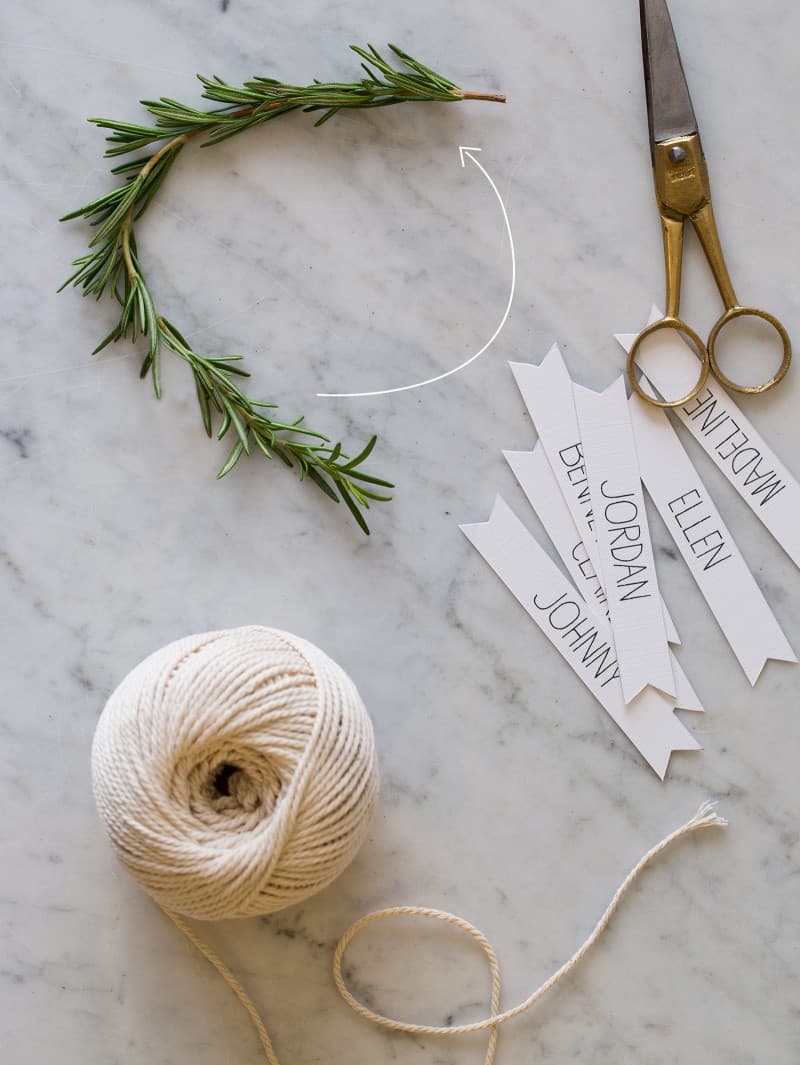 I soaked my rosemary in a water bath first to make the sprigs a little more plyable and clean. After you have done that, cut them into 7 to 8 inch lengths. If you can only get ones shorter than that, that's ok, you can scale the size of the name-tags to fit your circle. Now just form the sprigs into a circle. Try not to get too aggressive, because you don't want them to snap! Secure the top by winding around some floral wire. These wreaths that you see pictured are what I like to call "rustic." If you have a little bit of a control problem, then I would purchase a higher gauge floral wire in green (I'm thinking 24 guage). That way you can wind the floral wire all the way throughout each sprig, and make yourself a perfectly circular wreath. It helps if you form the wire around something like a cup first, to ensure perfect roundness. This isn't necessary at all, I actually like the more 'free form' look, and it takes less time. :)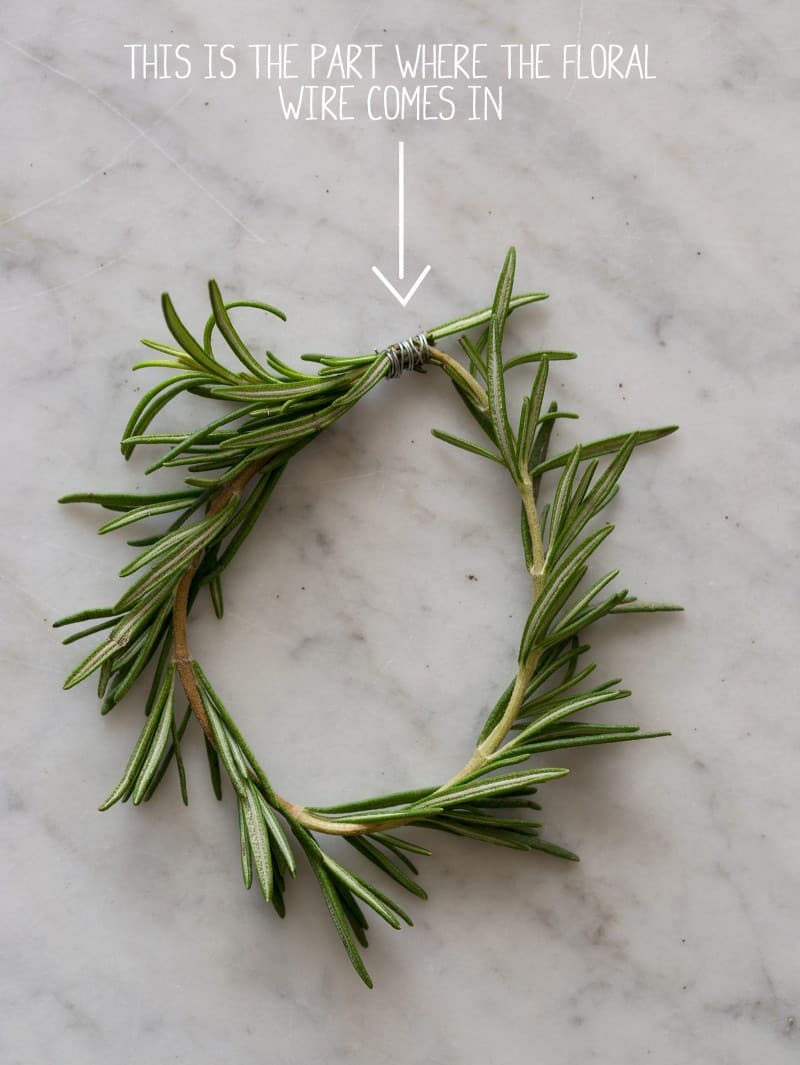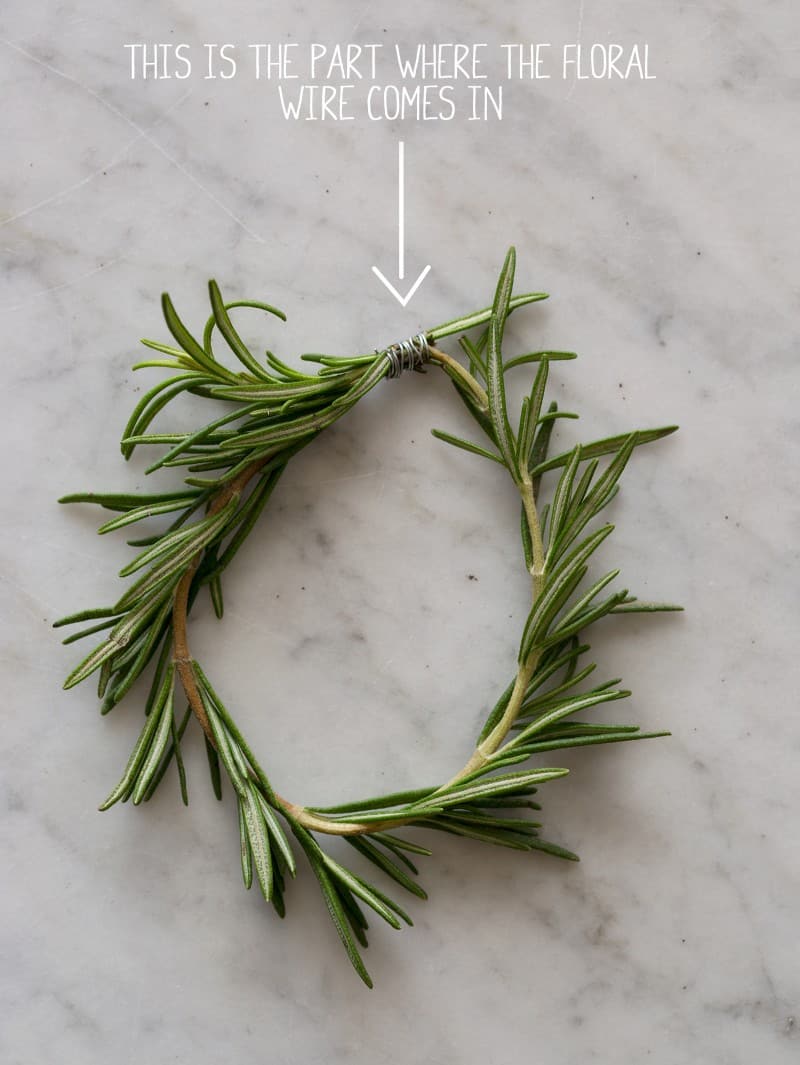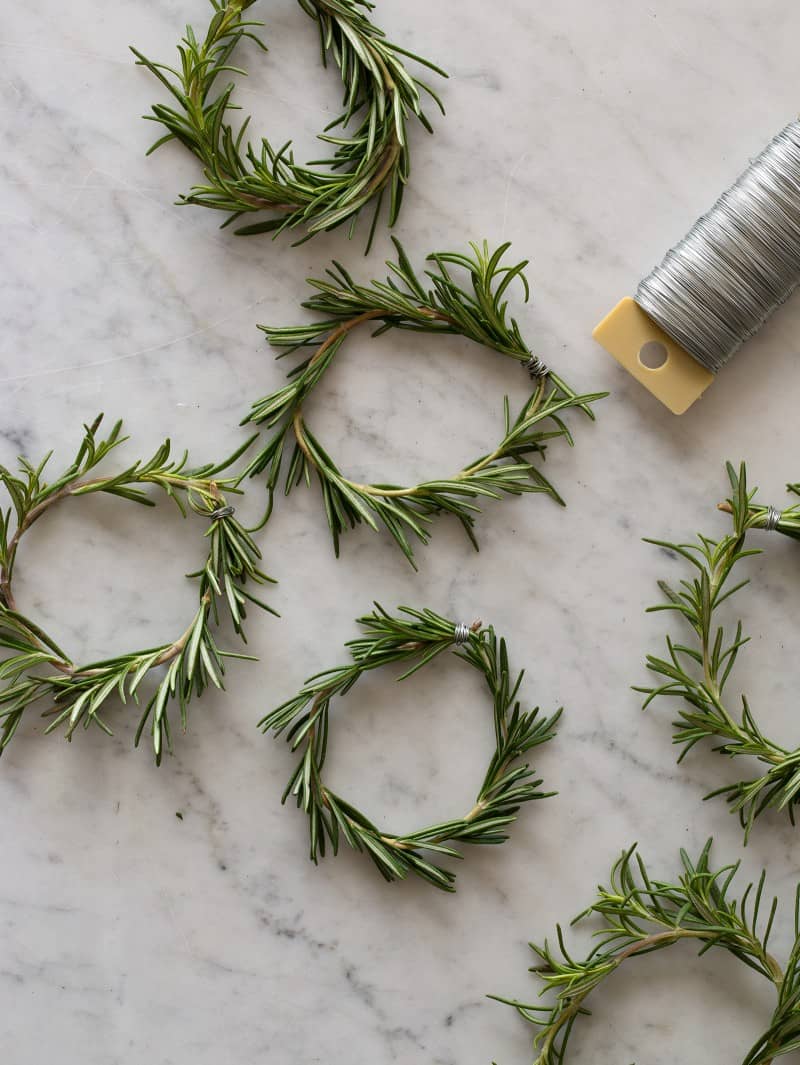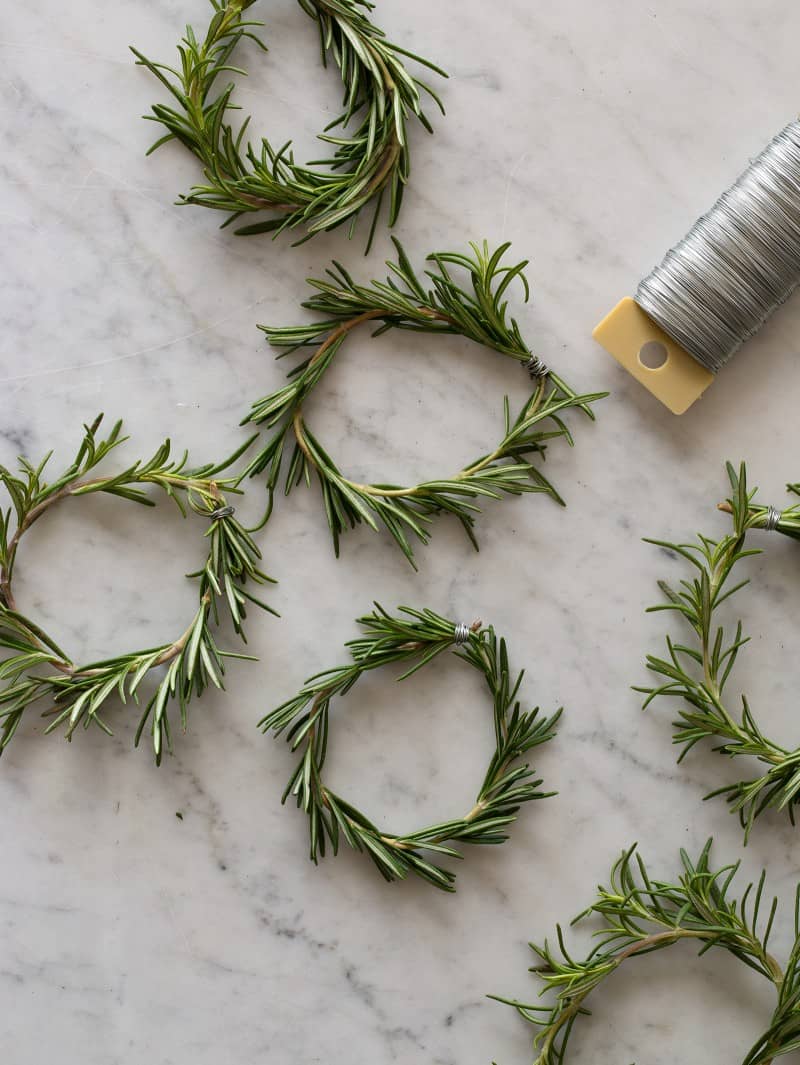 After you have done this to all your mini wreaths, the next step is to cover your floral wire mess. I used plain old white kitchen twine because I thought it would look the cutest. You can use really anything. I wound the twine around a couple of times before tying the bow to ensure I covered all the wire.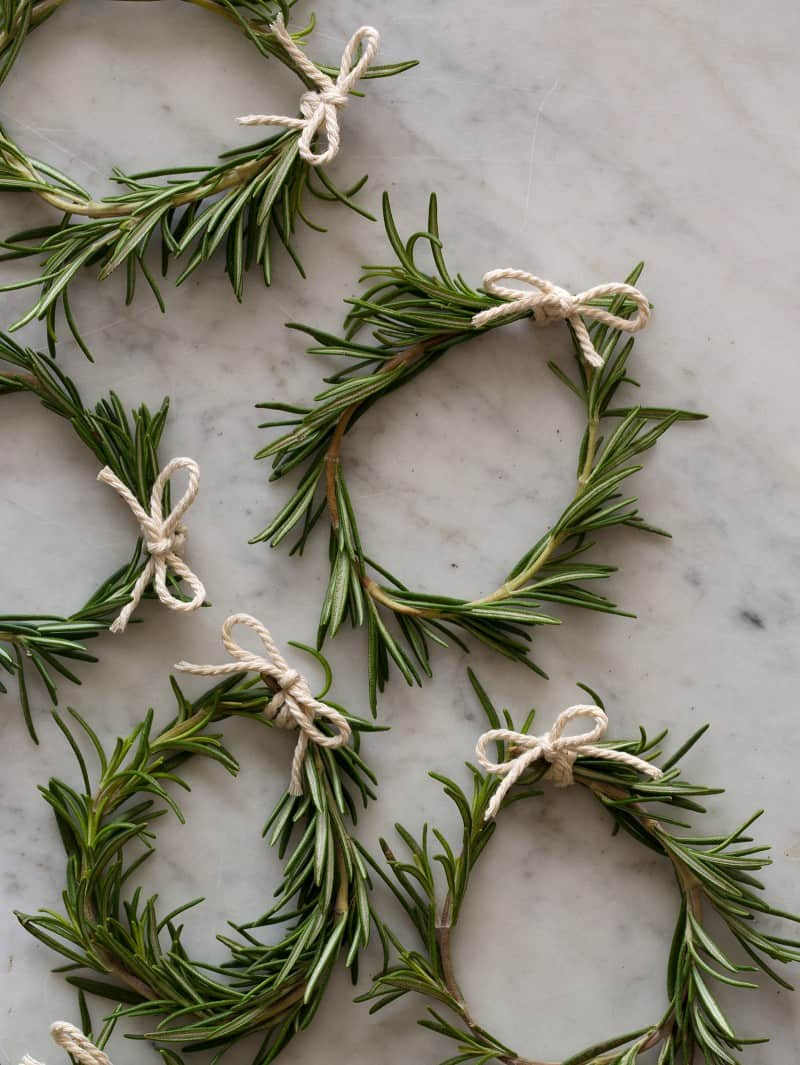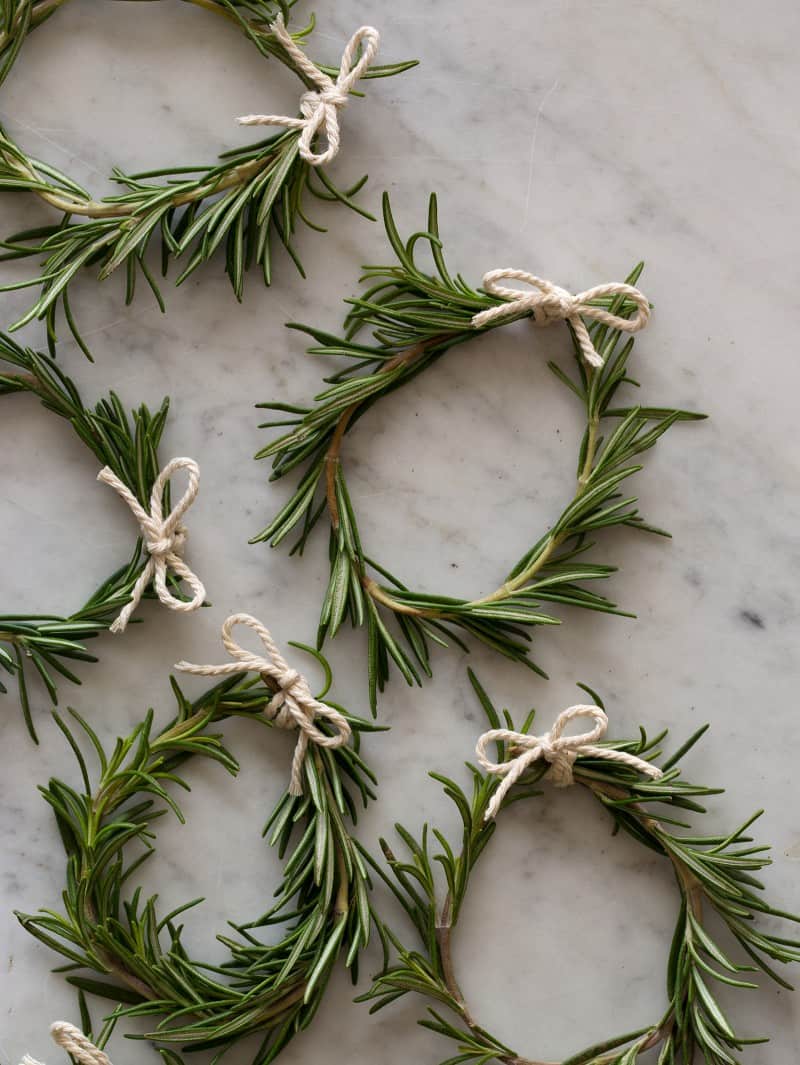 The next step is to print out the little name tags. I do have this file for you, which is basically the shape of the cards I used. You can add text and type each persons name on each little tag. Or, if you have good handwriting, you can just write it! I used the font Hannah. After you have printed out the name tags, cut them out! Then, with a pencil or pen, give the little tag some body by curling the paper using your pencil as a curling iron.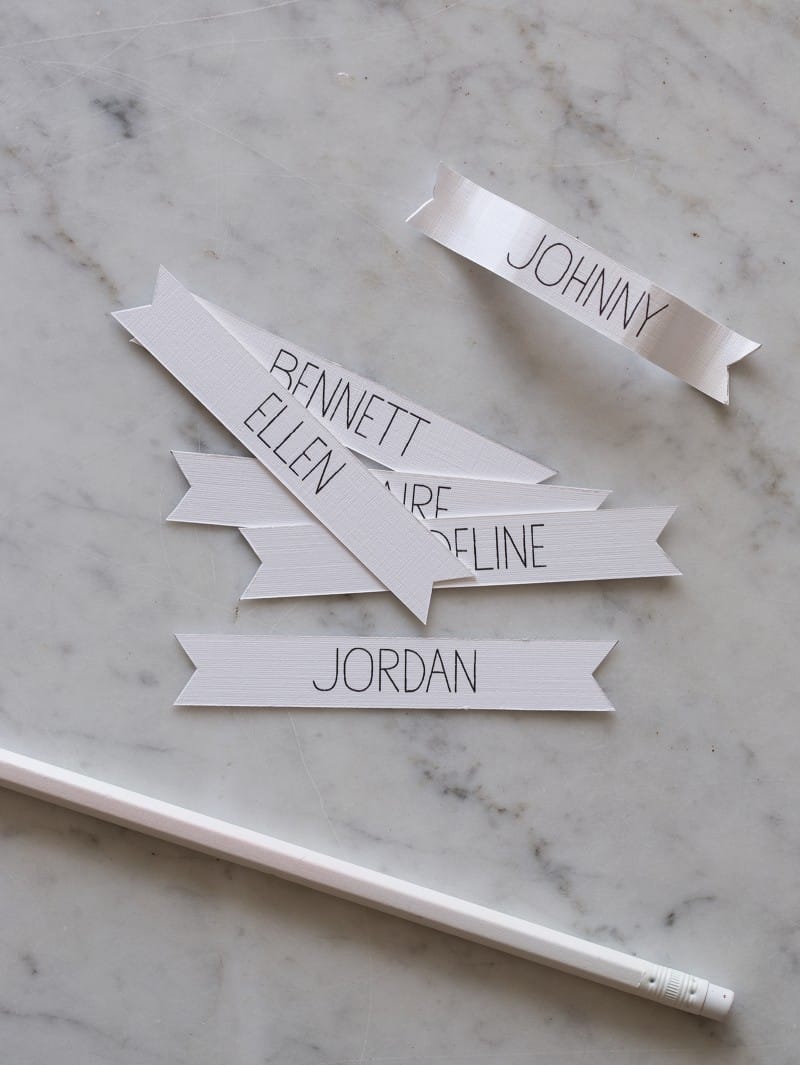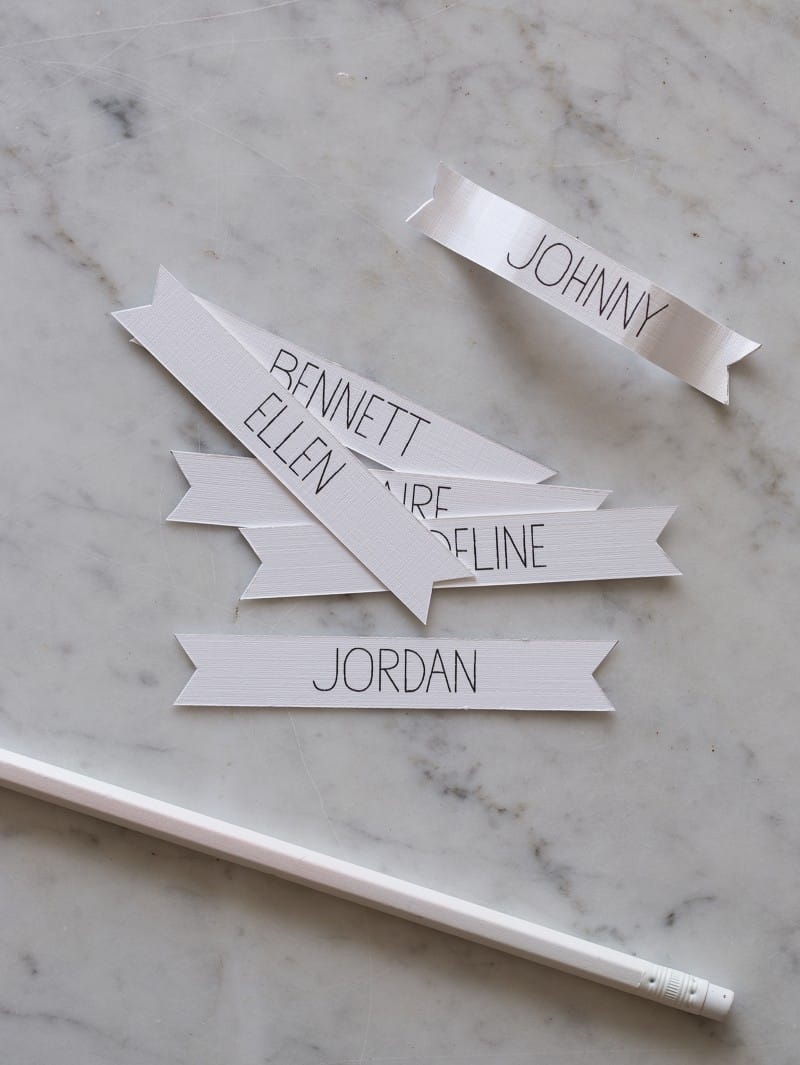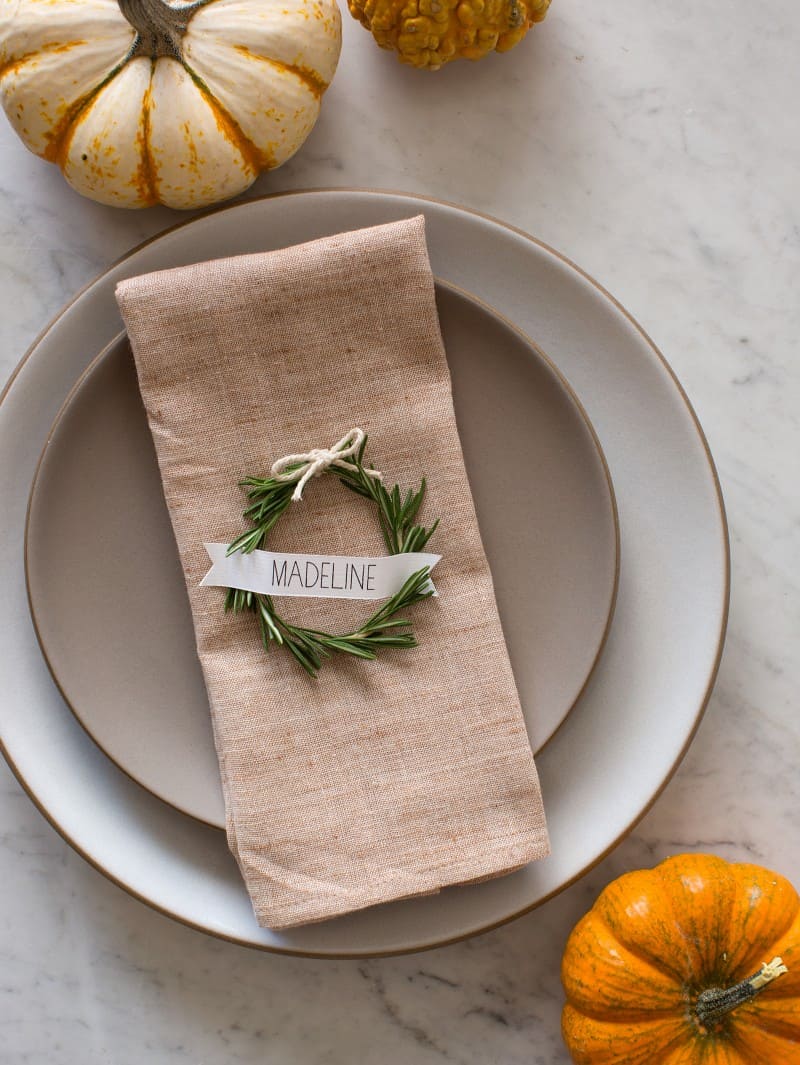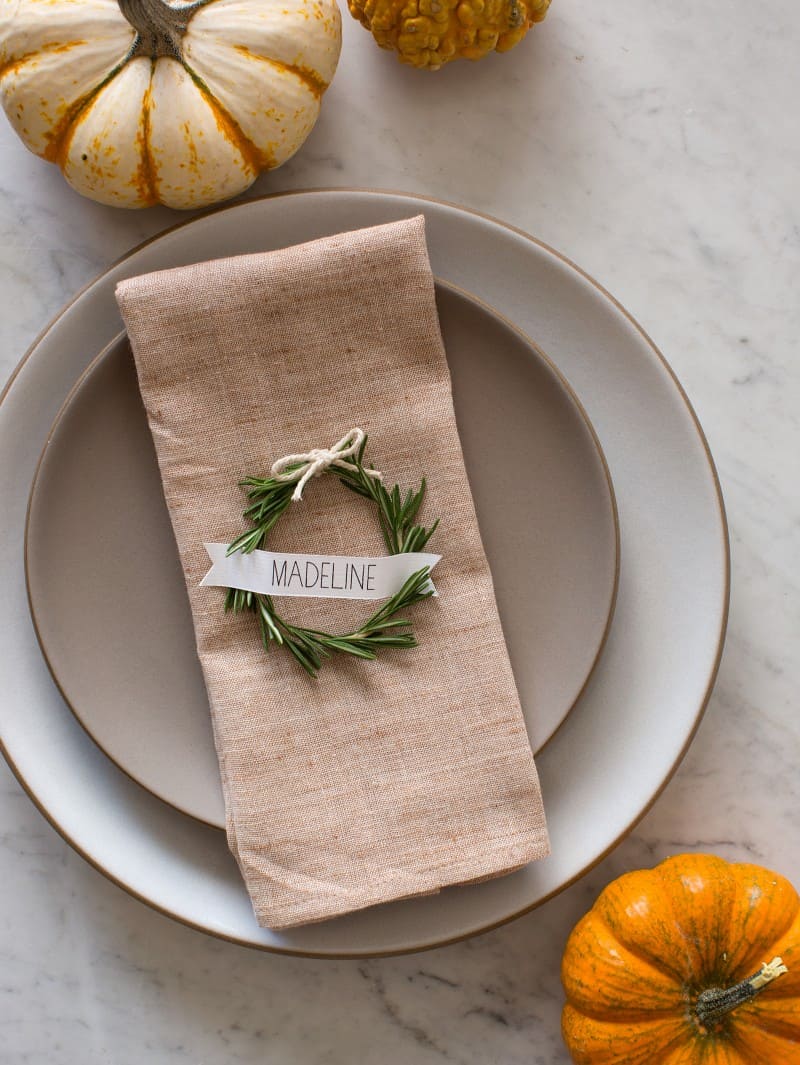 That's it! It's really that simple! We love them! They are so cute, and so easy! We just set them on top of a folded napkin, but you could also use this method as a straight up napkin ring with a little tag tucked in the side. So many possibilities! We have another rosemary place card situation up our sleeves so stay tuned for that. Now go get your DIY on!
♥ Teri