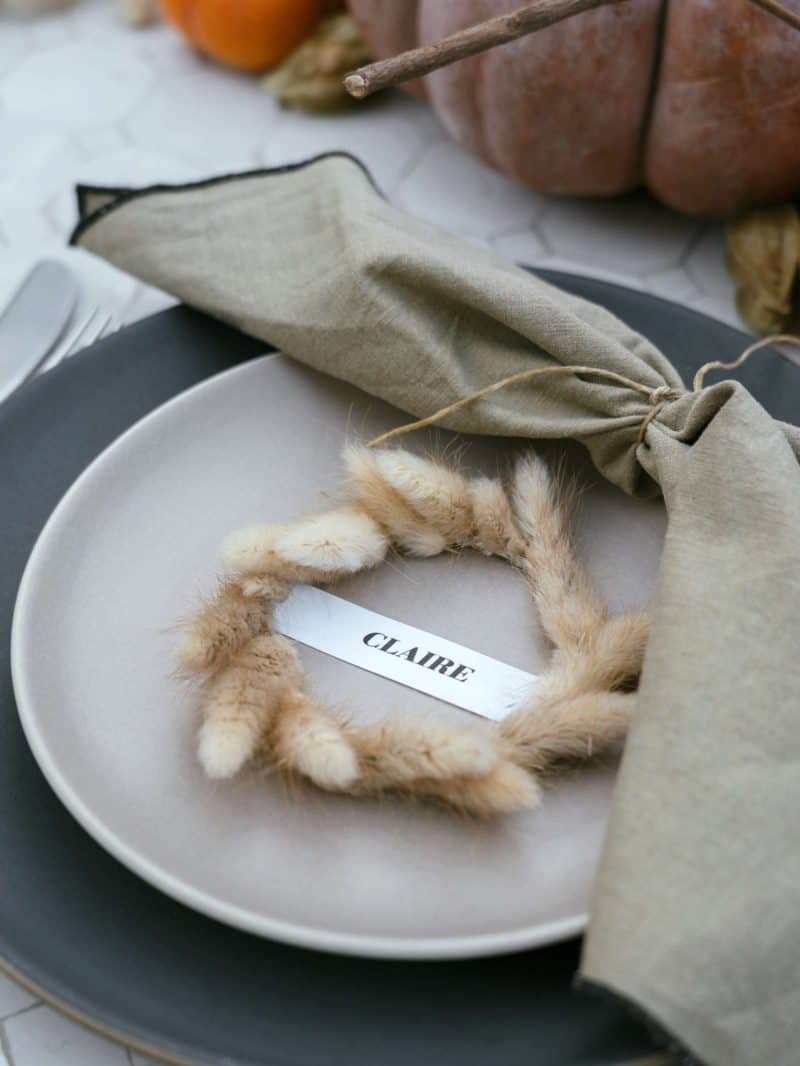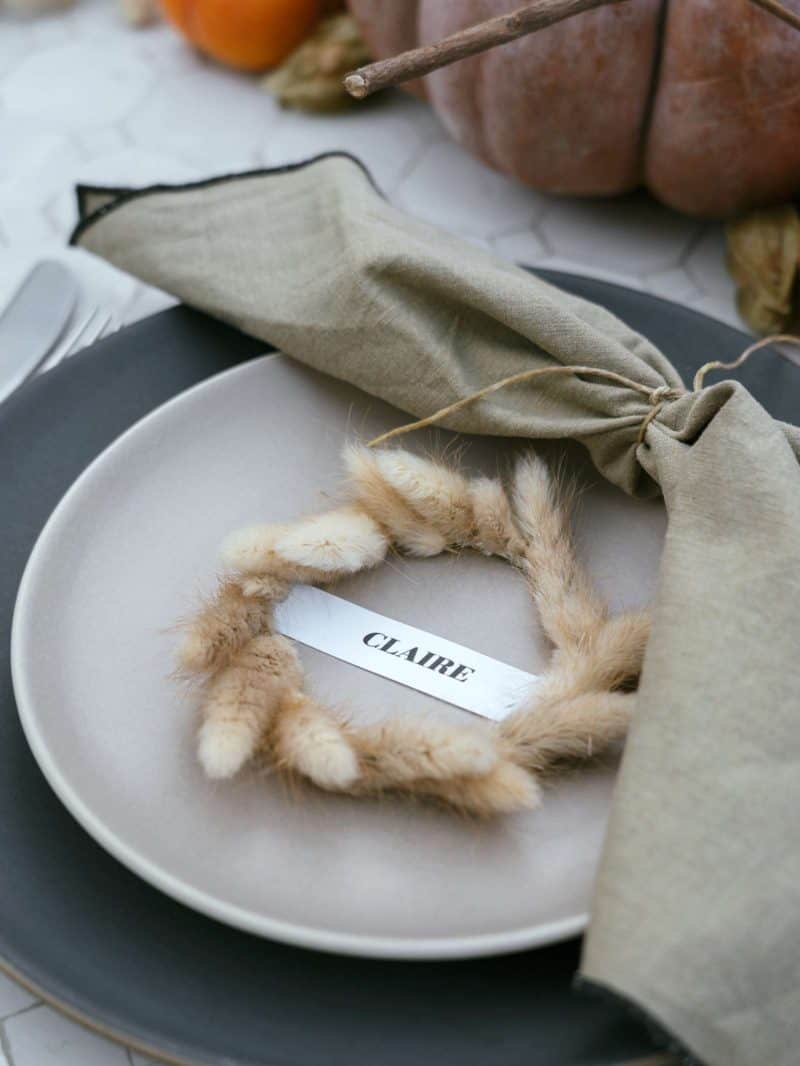 You may remember our very popular Rosemary Wreath Place Cards from a long time ago! Well, I have resurrected the concept and created a new version that goes perfectly with my Fall Inspired Thanksgiving Tablescape. These, like the Rosemary Wreath Place Cards are really easy. Here is what you need: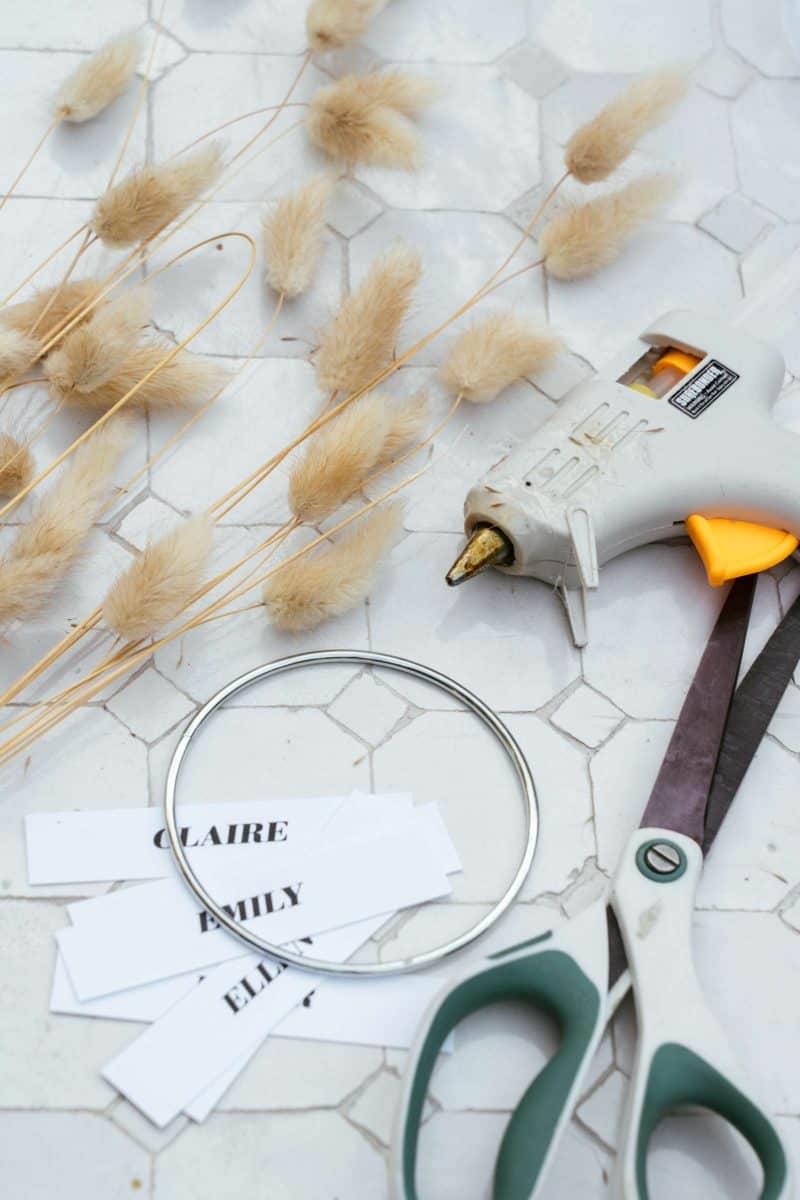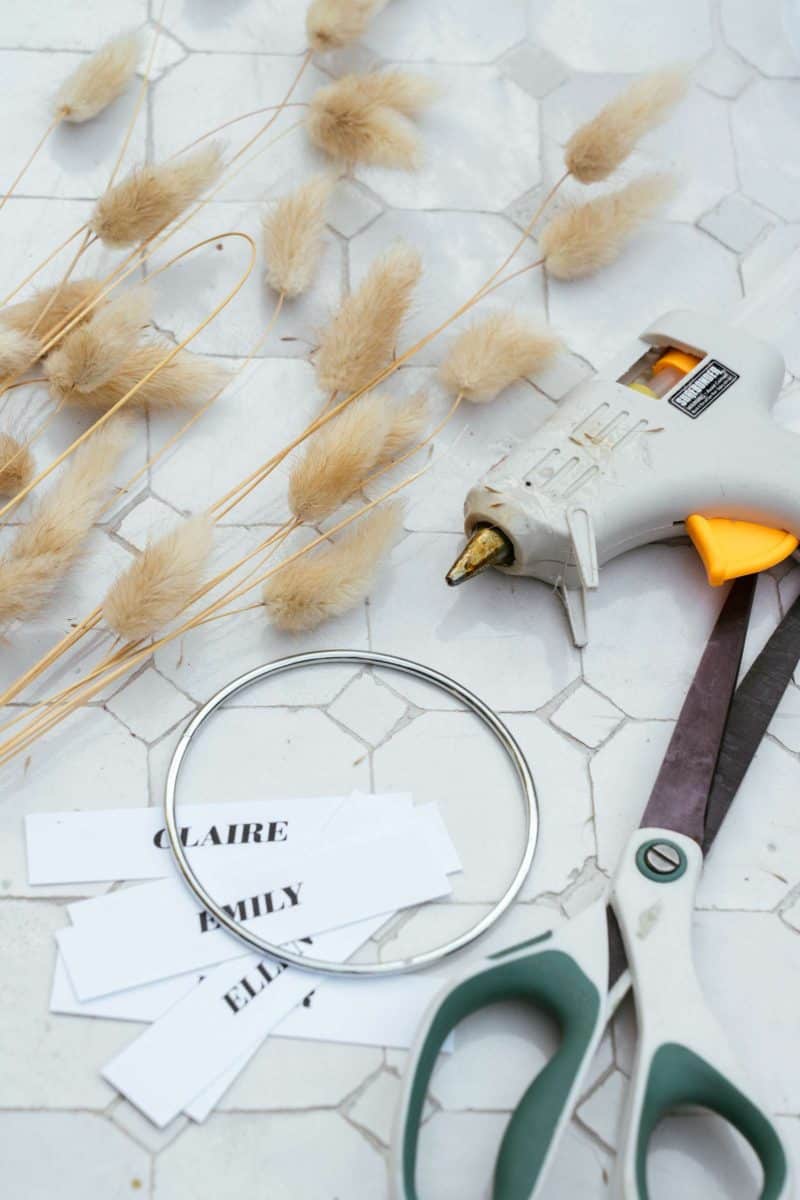 1. One bunch (one bunch had enough for 6 mini wreaths) of Bunny Tails Dried Grass.You can also find these at most craft stores.
2. Scissors
3. Hot Glue Gun (please excuse my gross one)
4. Name tags – hand written or not. Cut into strips that measure 3.5″ x .75″
5. Pack of 6 metal rings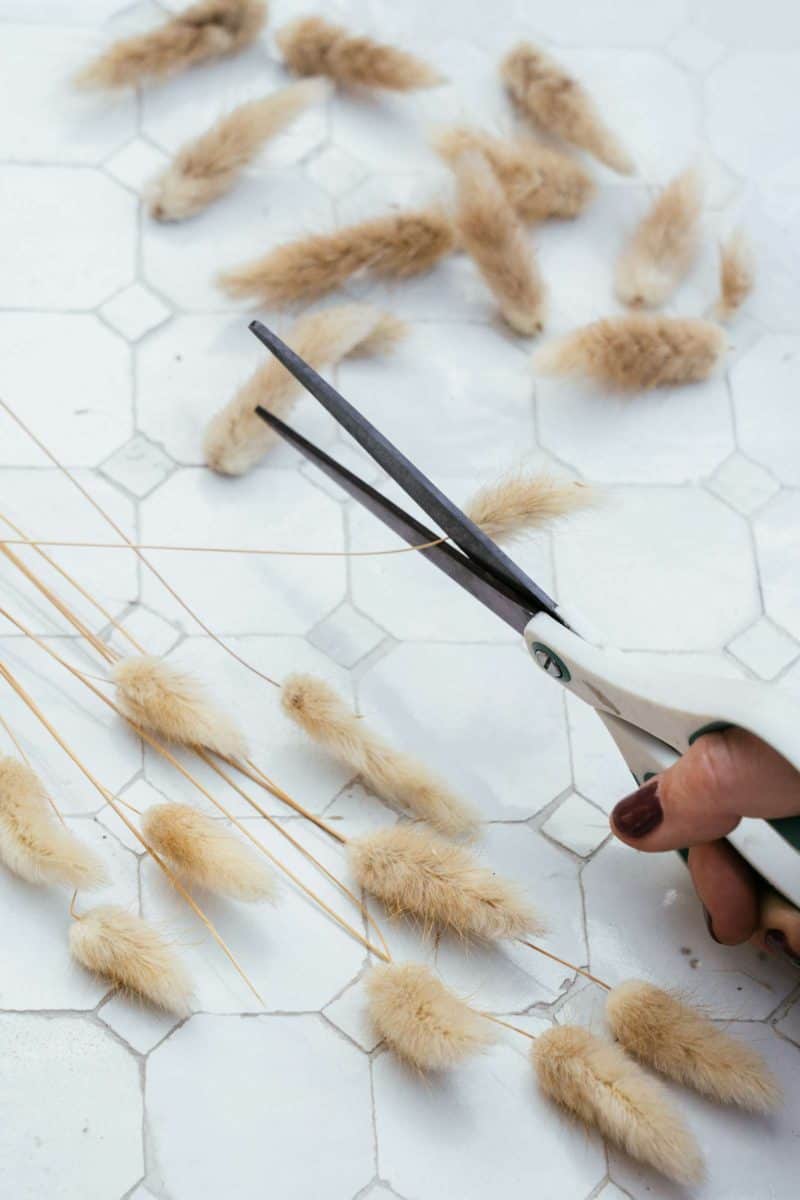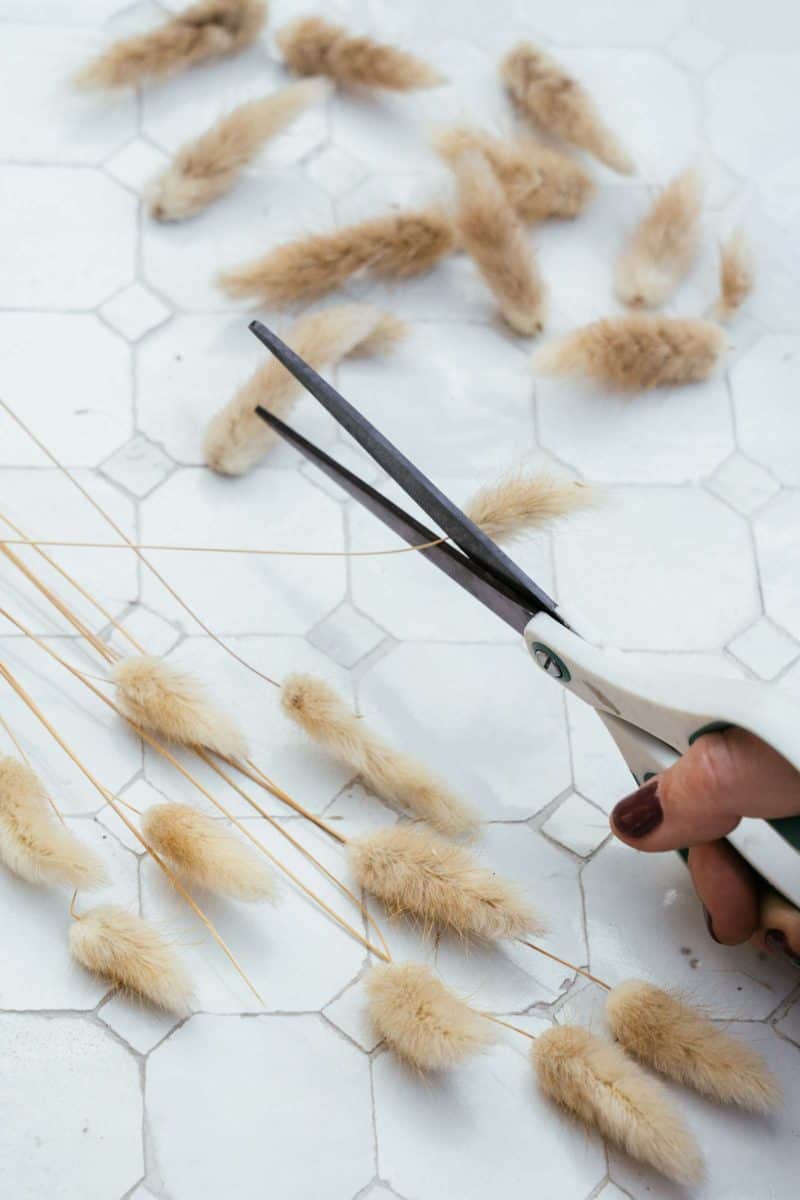 First thing to do is to trim the stems on all the bunny tail grass.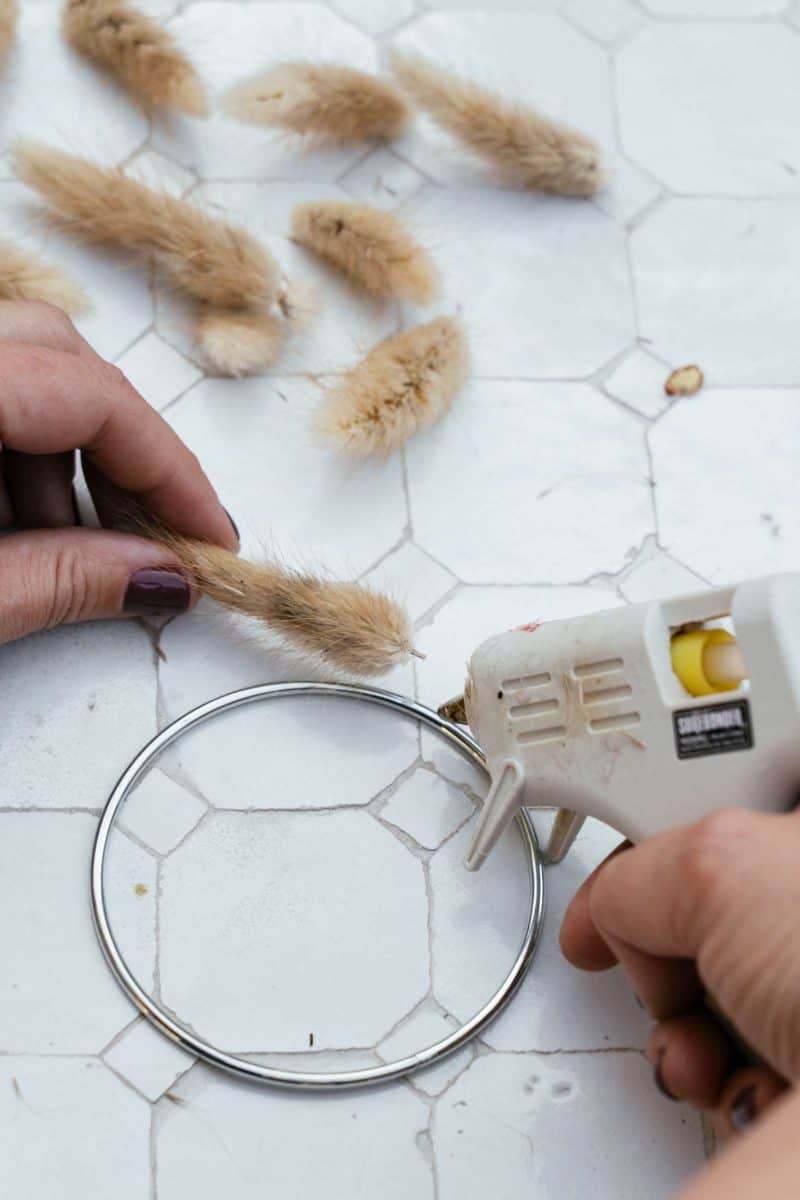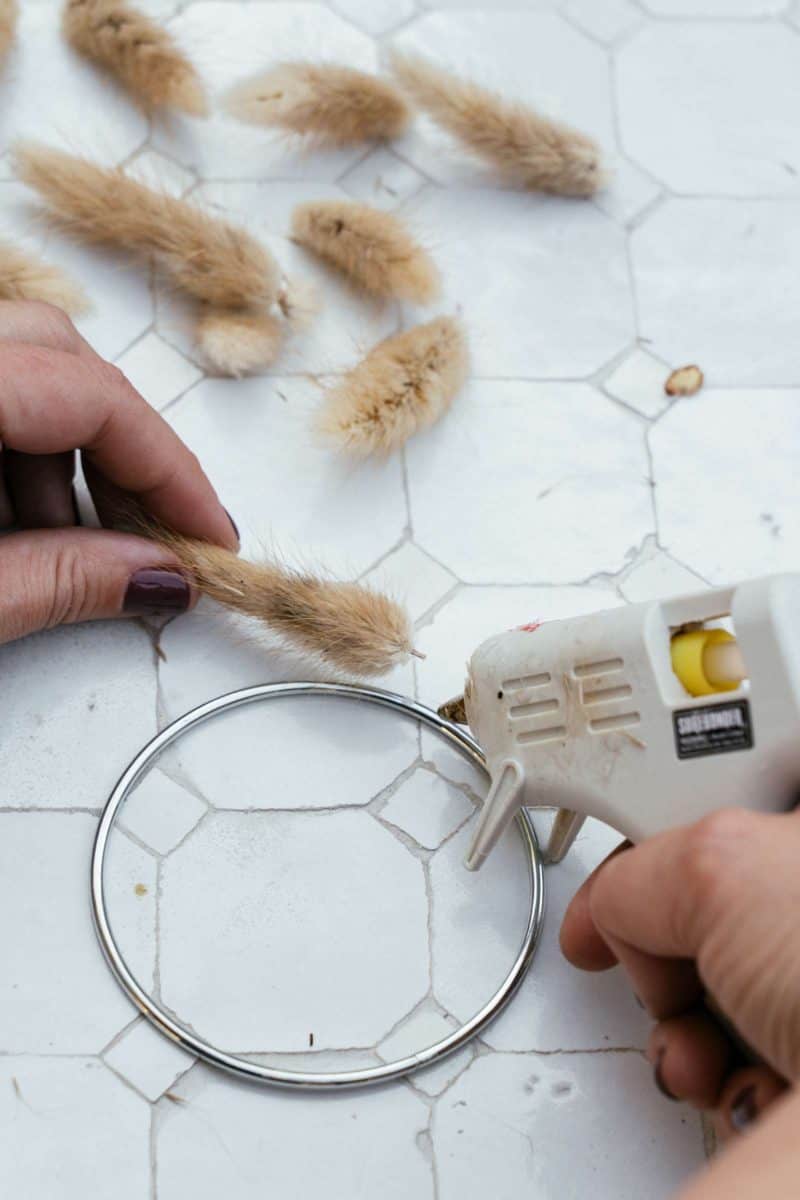 Then, start with one Bunny Tail – hot glue gun it to the metal ring, and repeat until the ring is no longer showing. I maintained the direction of the bunny tails as I went along, and I think this made the shape of the wreaths look best.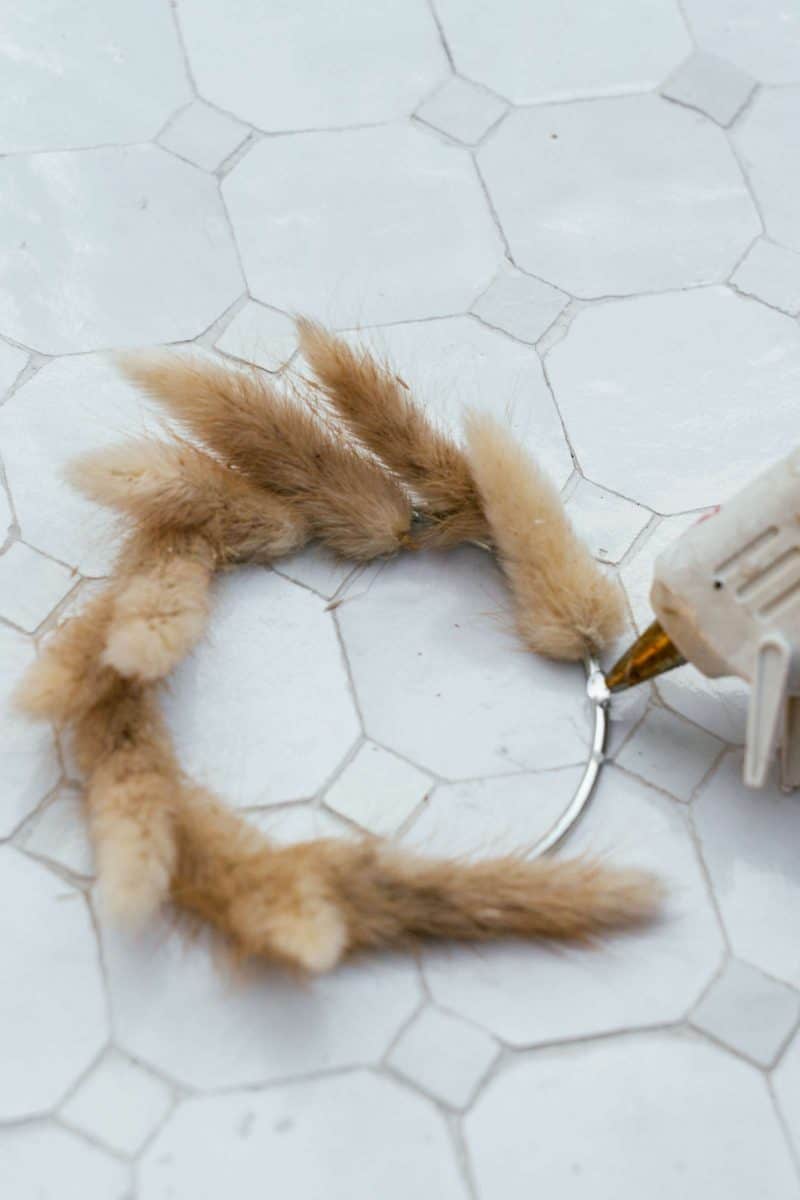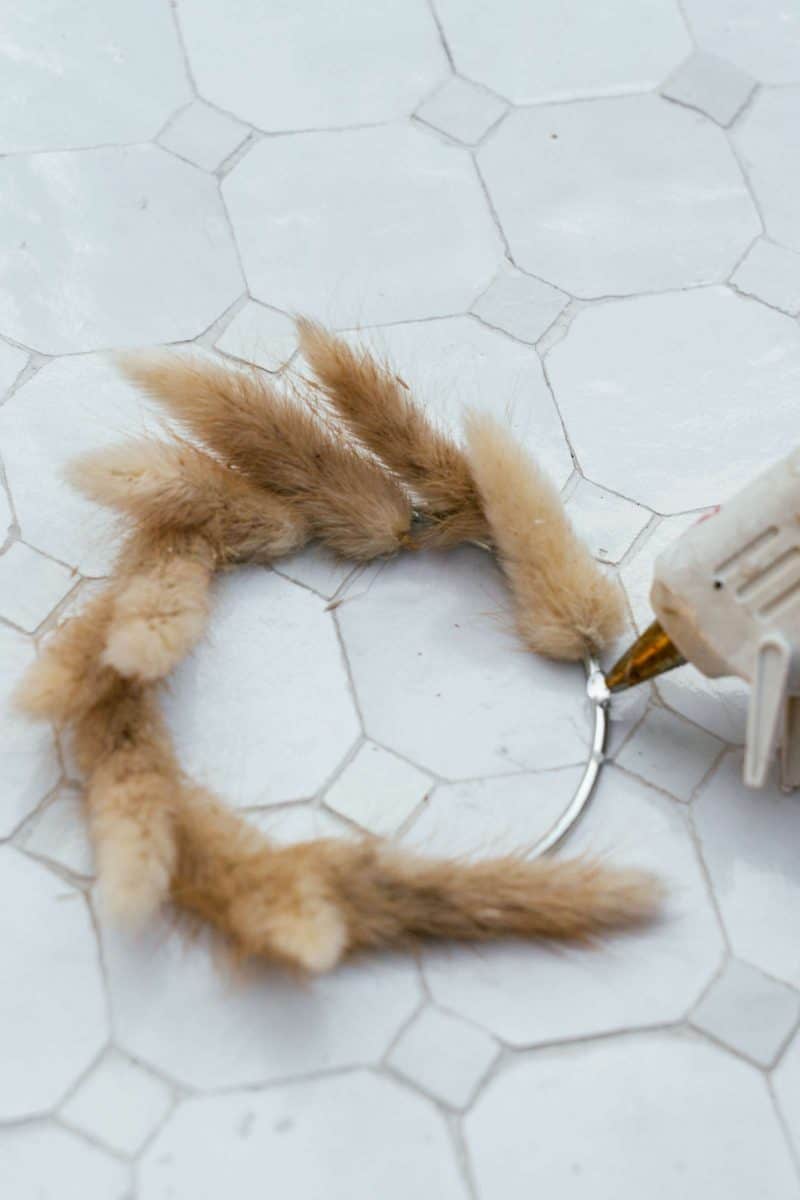 When you're done with that flip the wreath over and using two little hot glue gun dots, fix the label to the back of the wreath. I centered mind and eye balled it.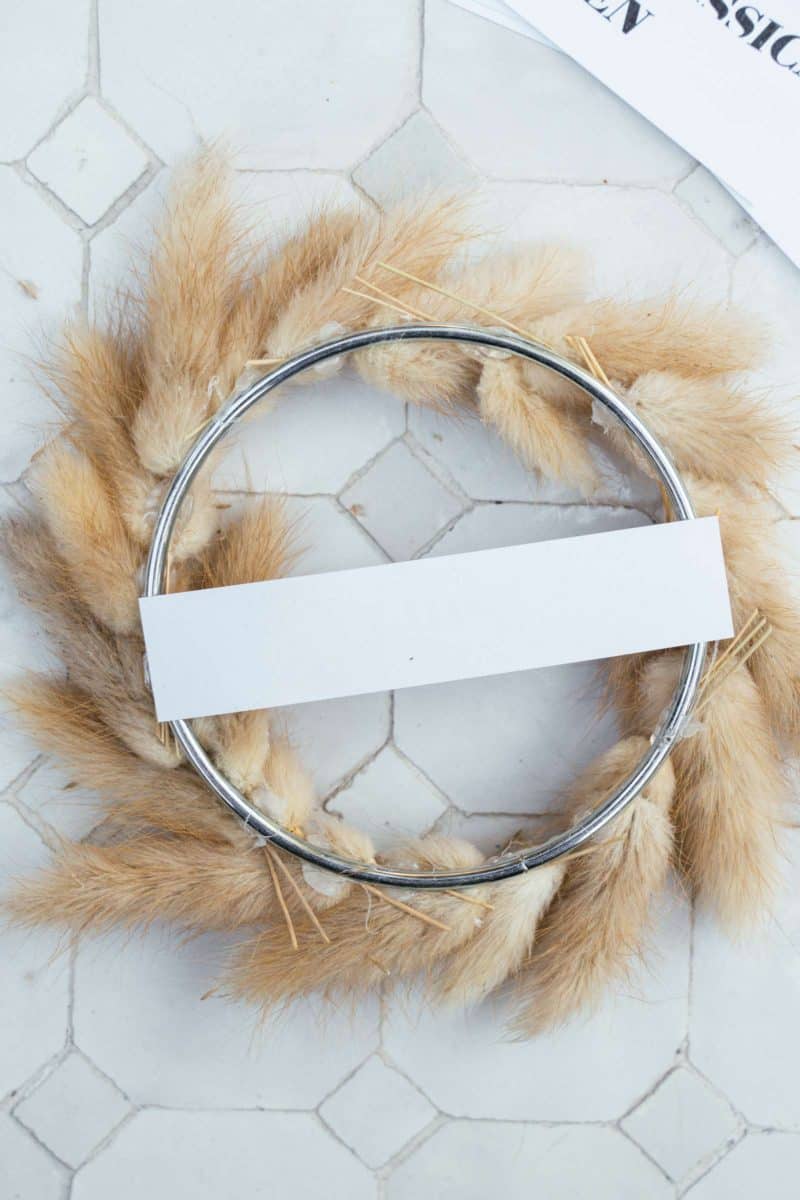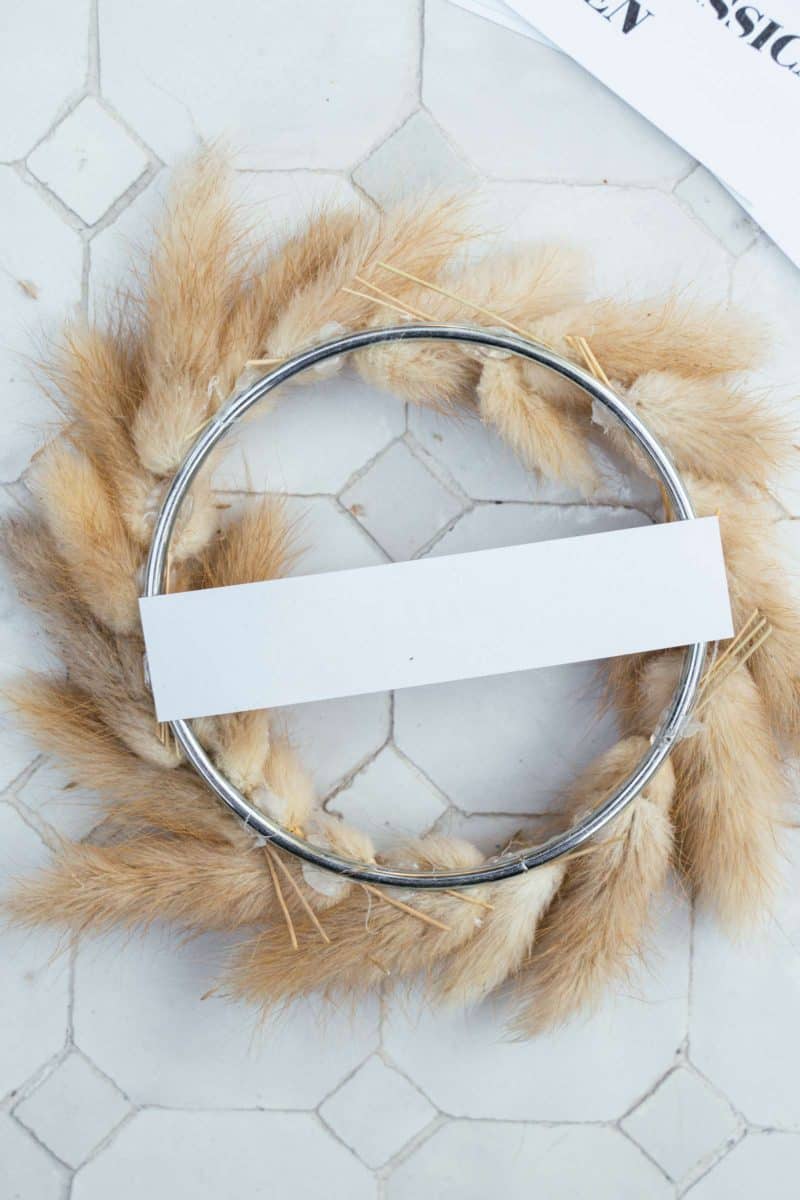 Boom done! How easy is that?!