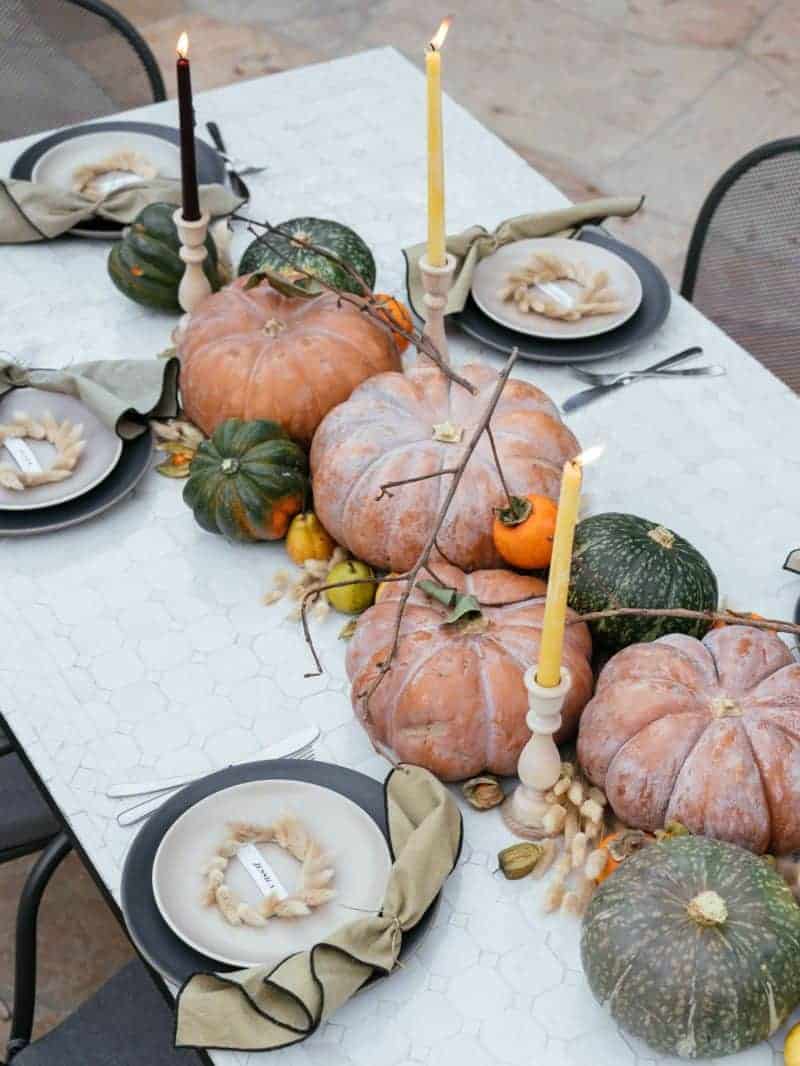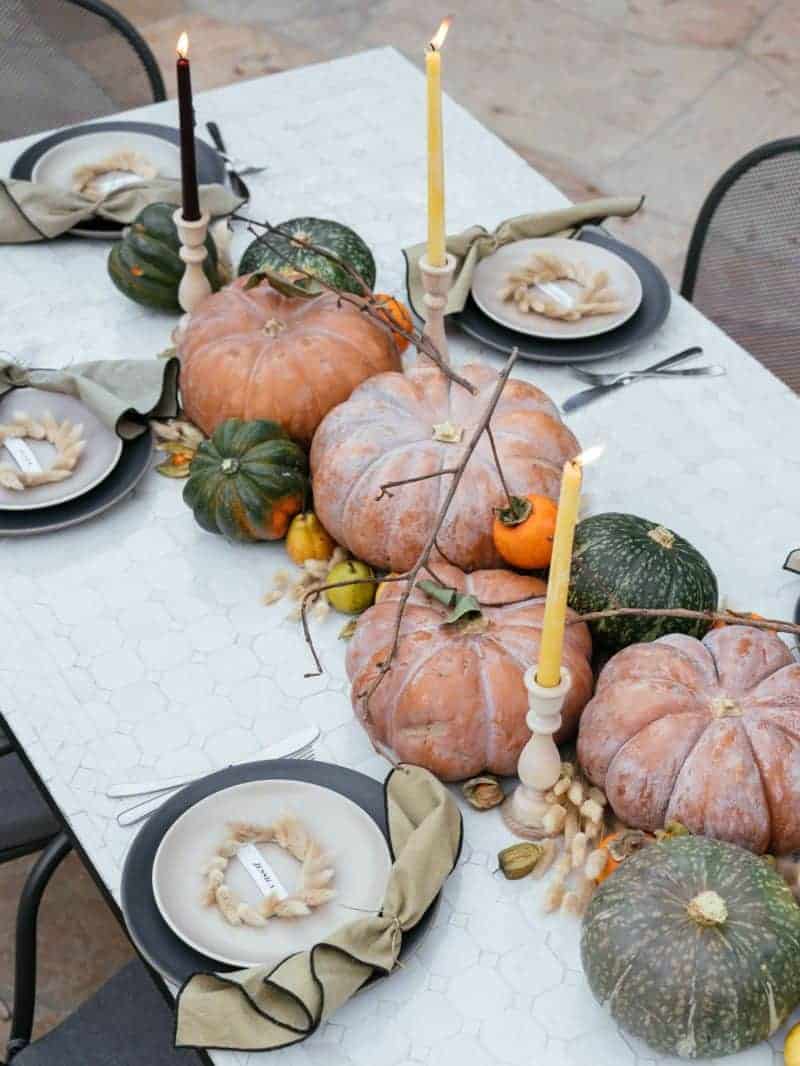 One of my favorite things to do is a dress a table for a special occasion. This year I was so inspired by winter squash that I wanted to really utilize that as the center for my fall inspired tablescape. I wanted to keep the color palate relatively light, and keep the overall theme romantic. I used four big fairytale pumpkins I bought at the grocery store to anchor everything. Then I layered in some squash that I also found at the grocery store, kabocha and acorn.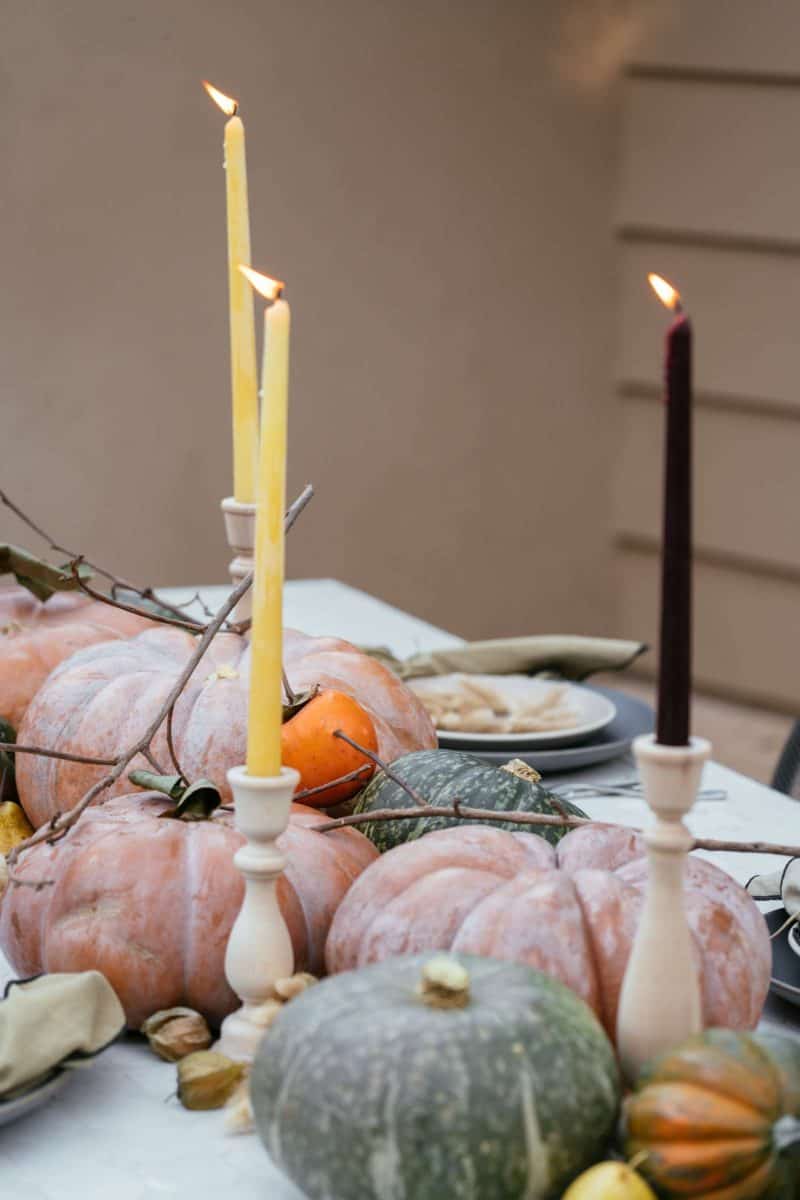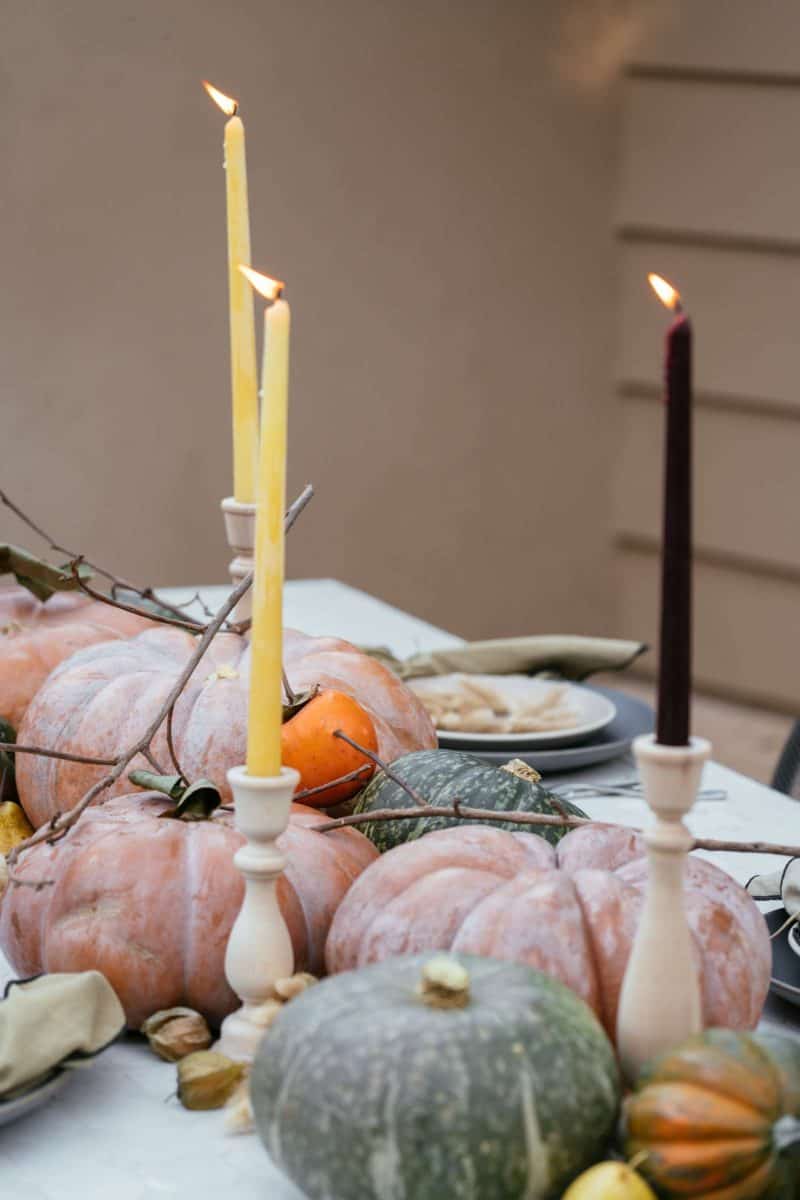 I layered in some little pieces of fruit here and there to fill in some gaps. Mostly mini pears, persimmons, and some cape gooseberries.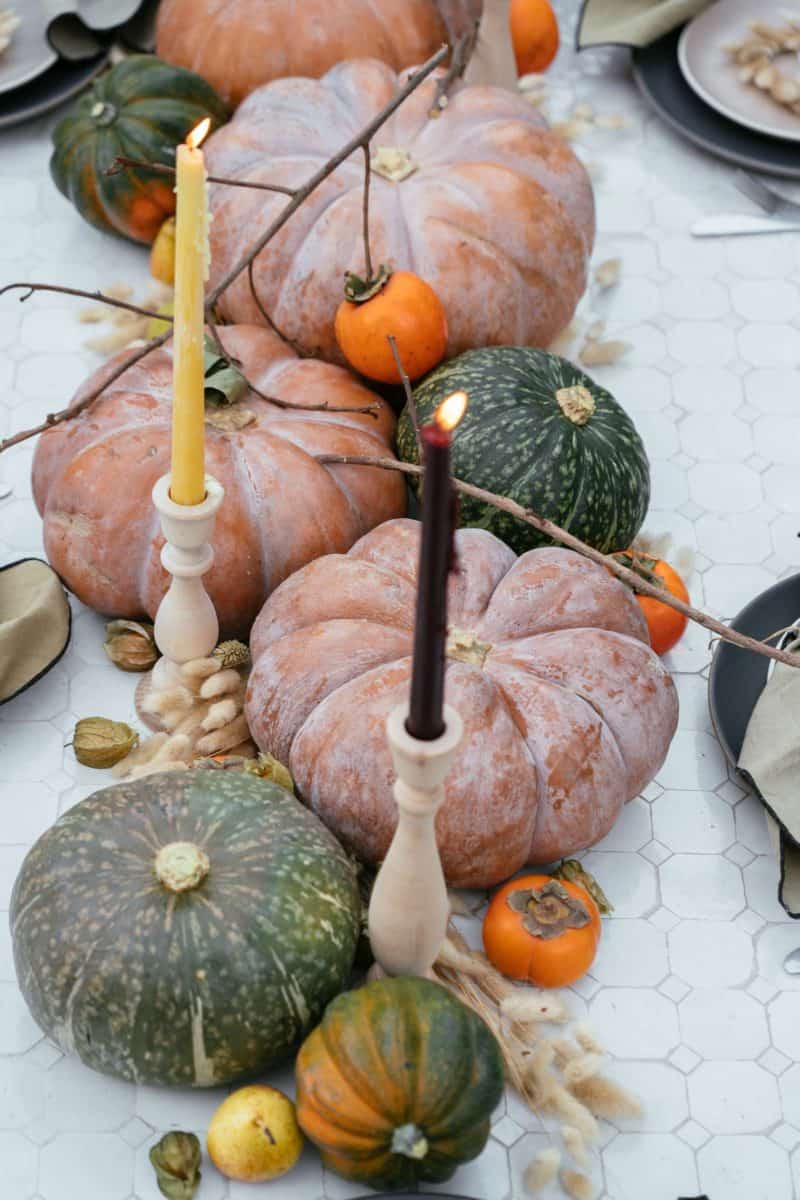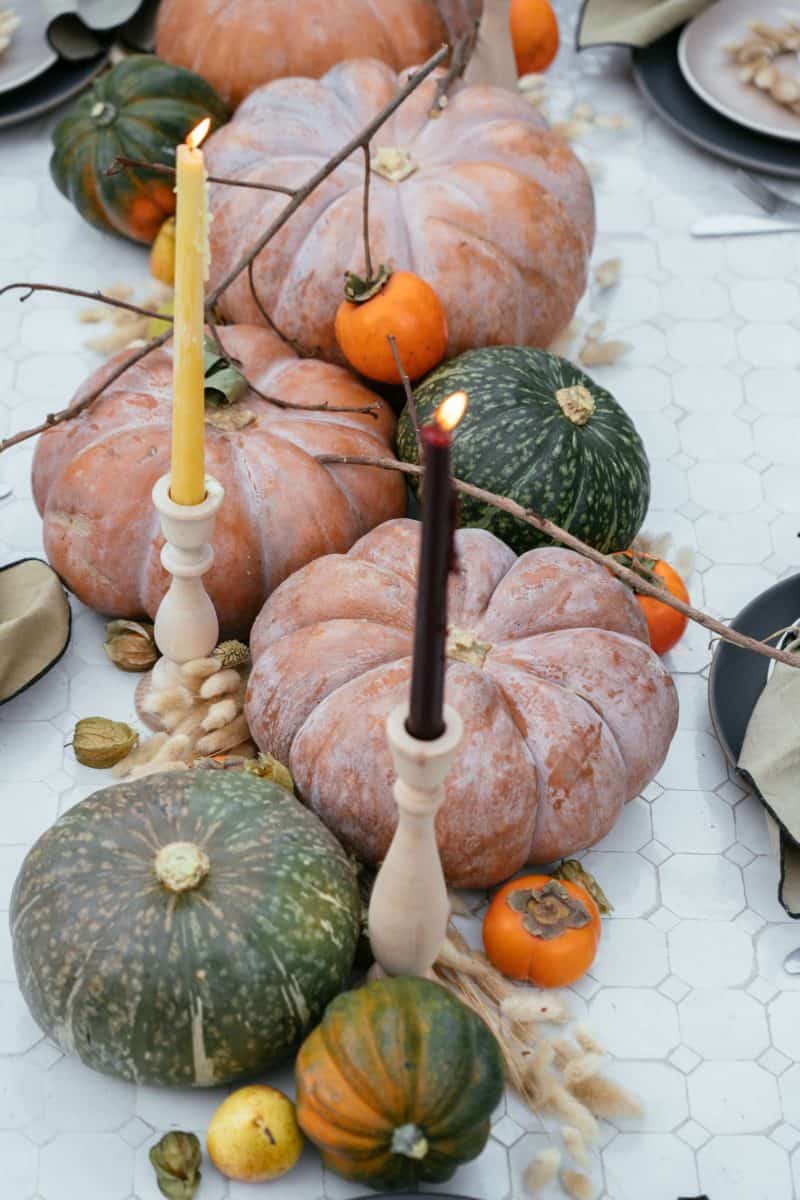 I got those really cute wood candlesticks in two sizes from Amazon. They are only about $10 per set. The tall ones are here, and the shorter ones here. Also, a little pro tip here. If you buy these candle sticks, or just have a general problem where the candles don't fit in snug so they are never straight, get these candle grips. They are so good. I just ordered another pack to just have!
The pretty candles are also from amazon. Maroon ones here, and beeswax ones here.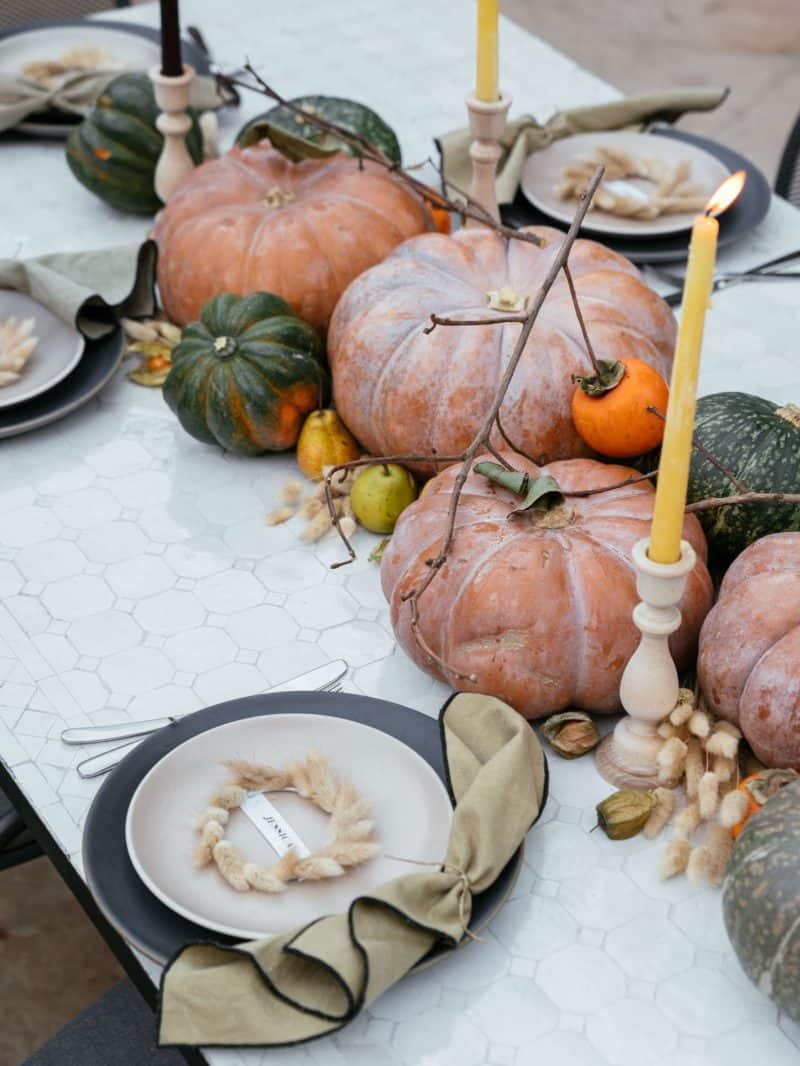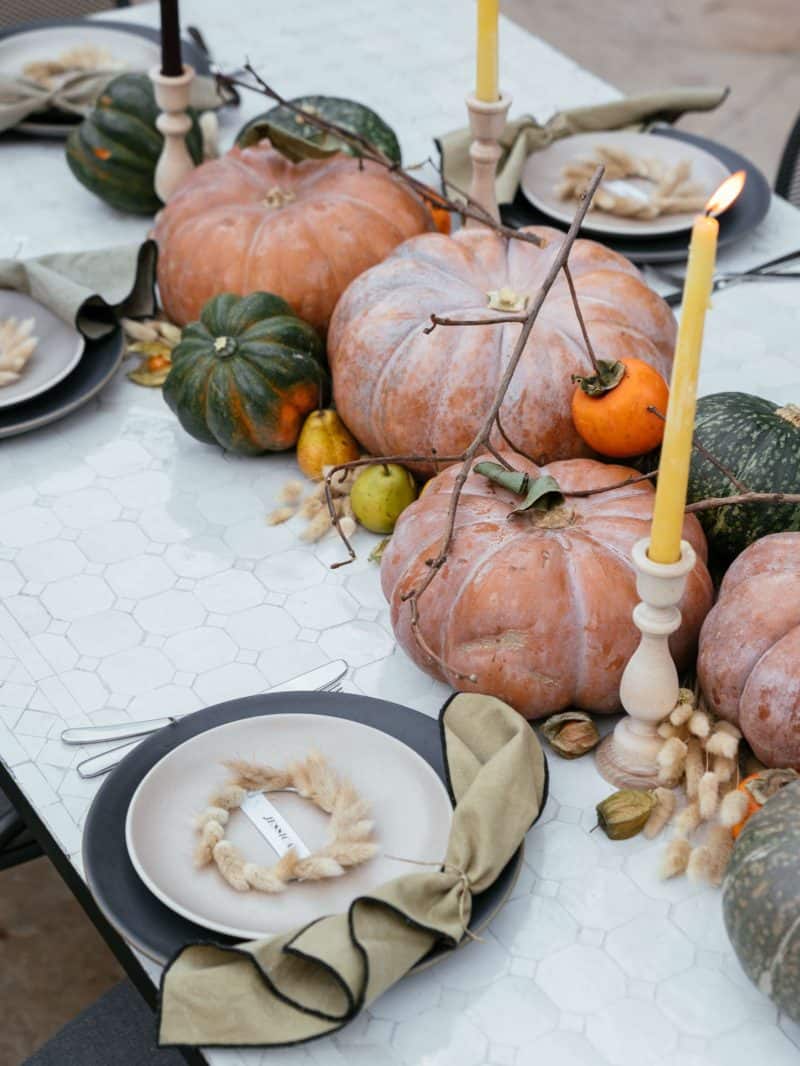 Stay tuned for a little Mini DIY Wreath Place Card tomorrow! I was inspired by our Rosemary Wreath Place Cards and I made a new version. :)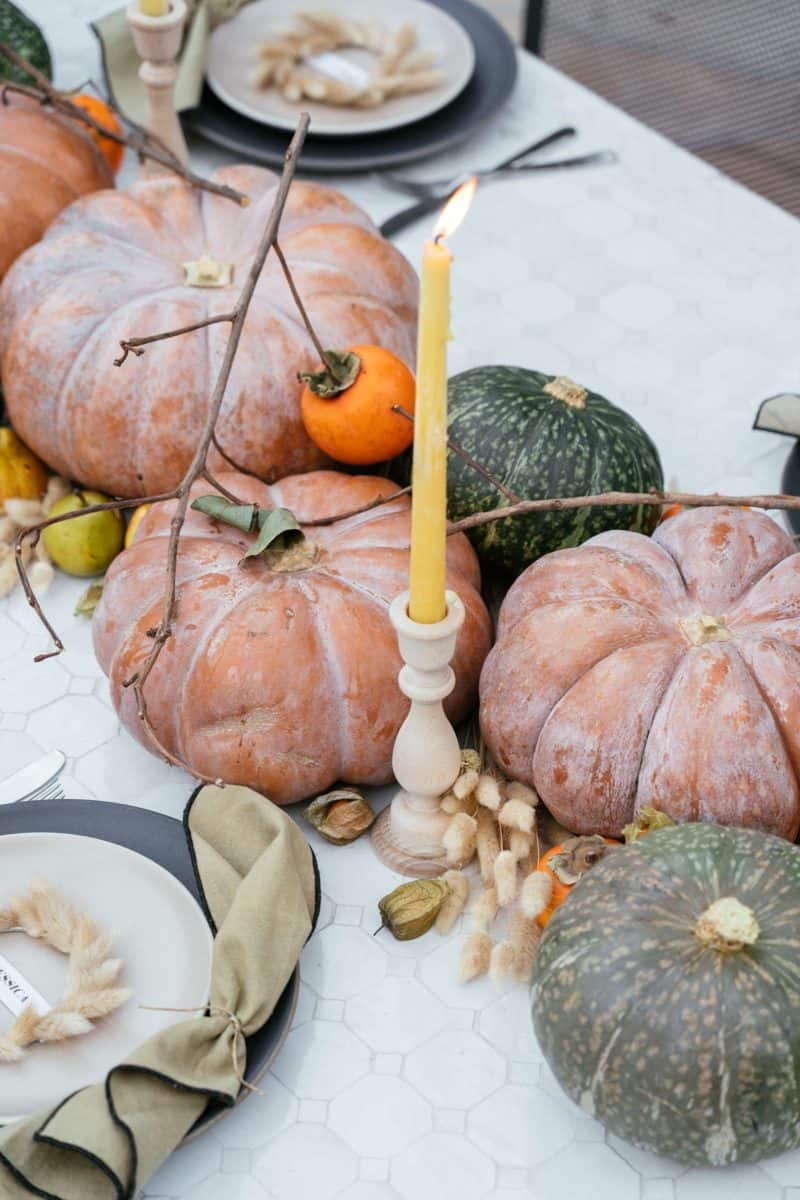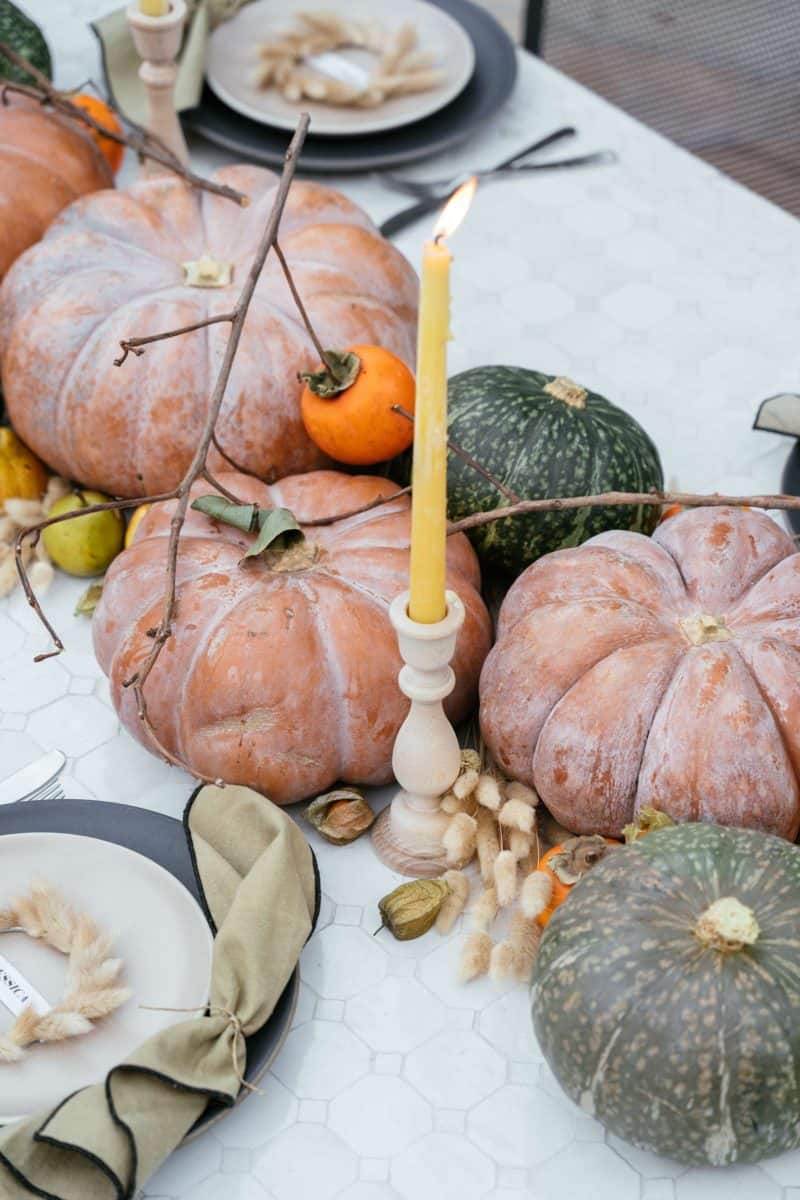 The last thing I used in my tablescape were these cute little dried Bunny Tail Grasses. I just tucked them in where I felt like I needed a little something extra. I know they also have these available at Michale's.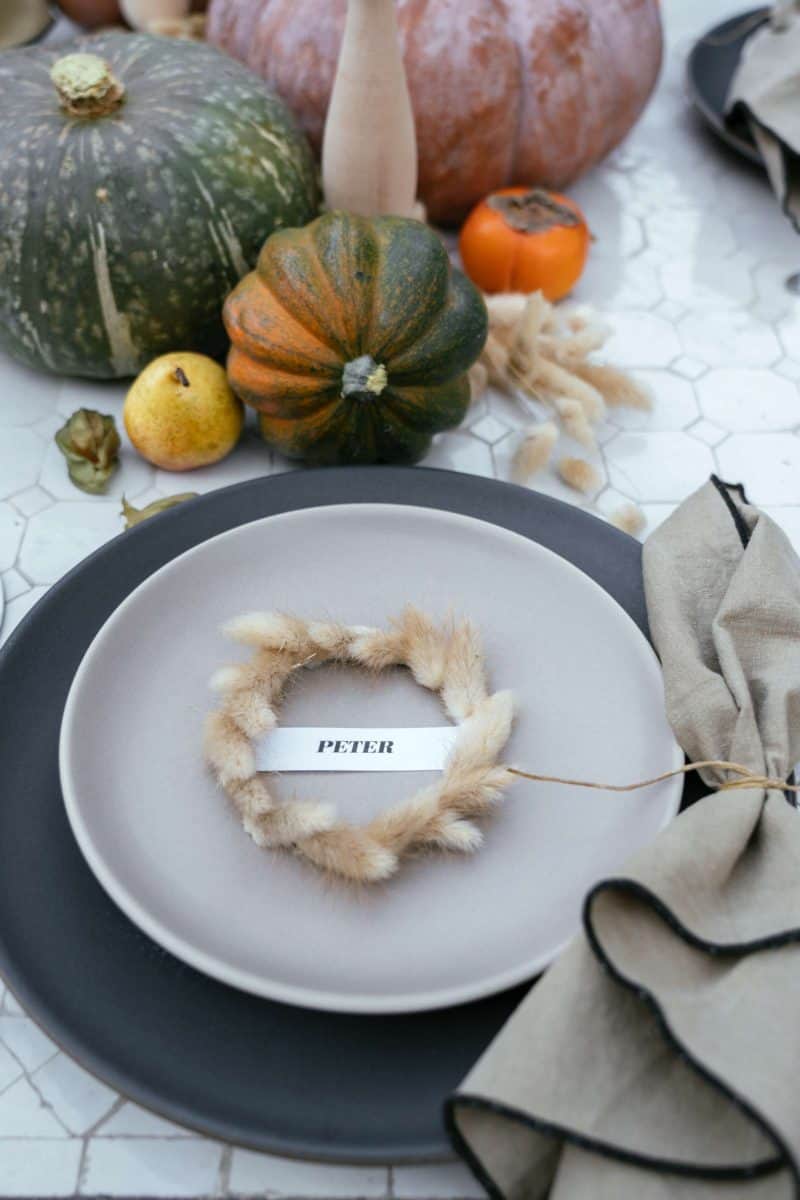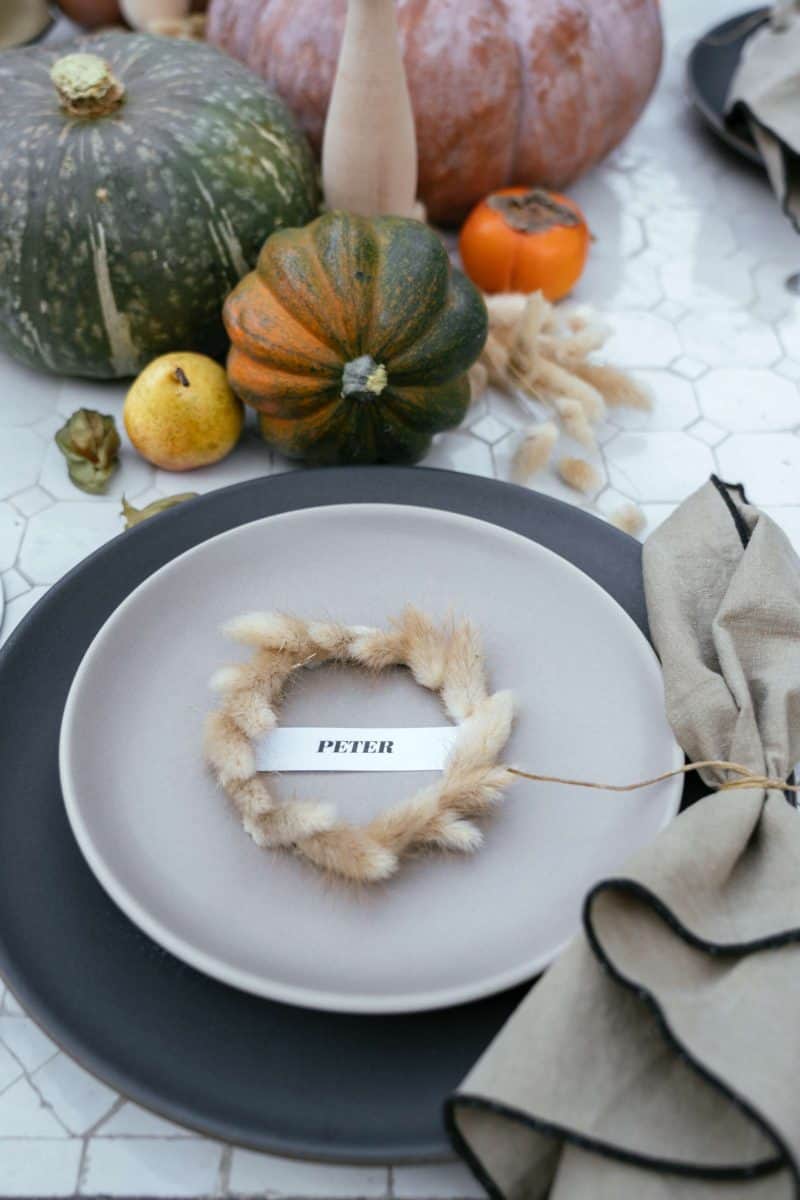 What are you guys planning for your holiday tables?
Keep your eyes peeled for a new Mini Wreath Place Card DIY!
♥ Teri