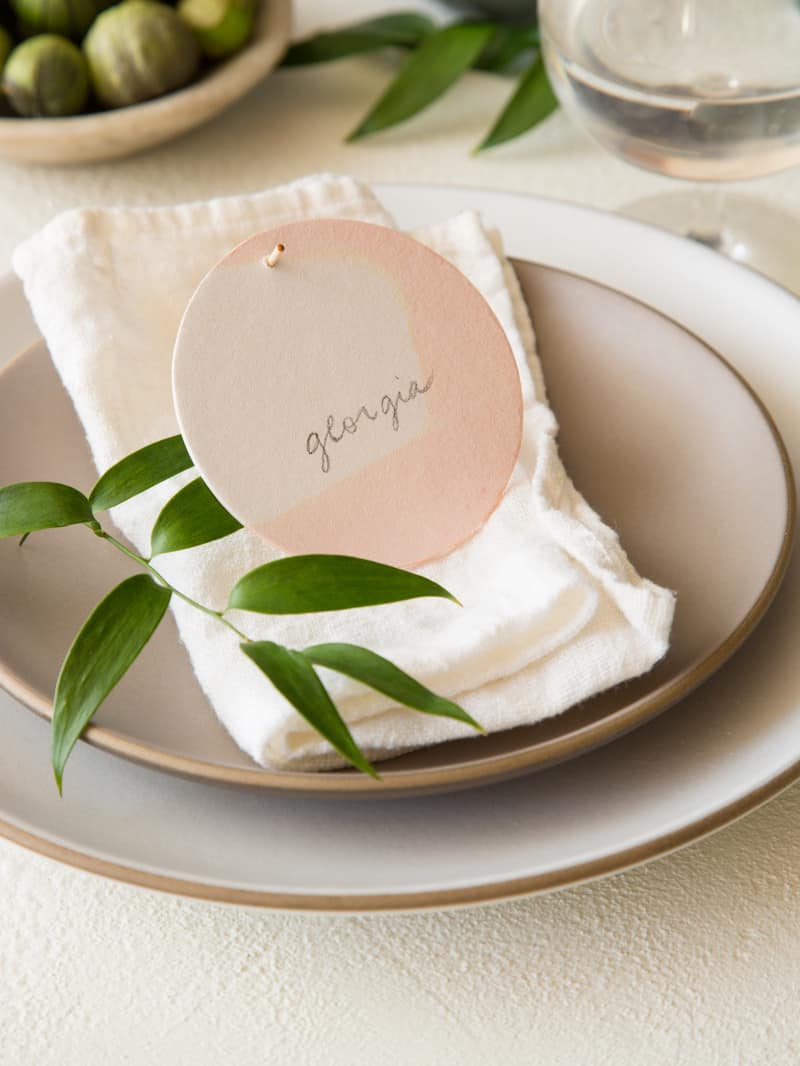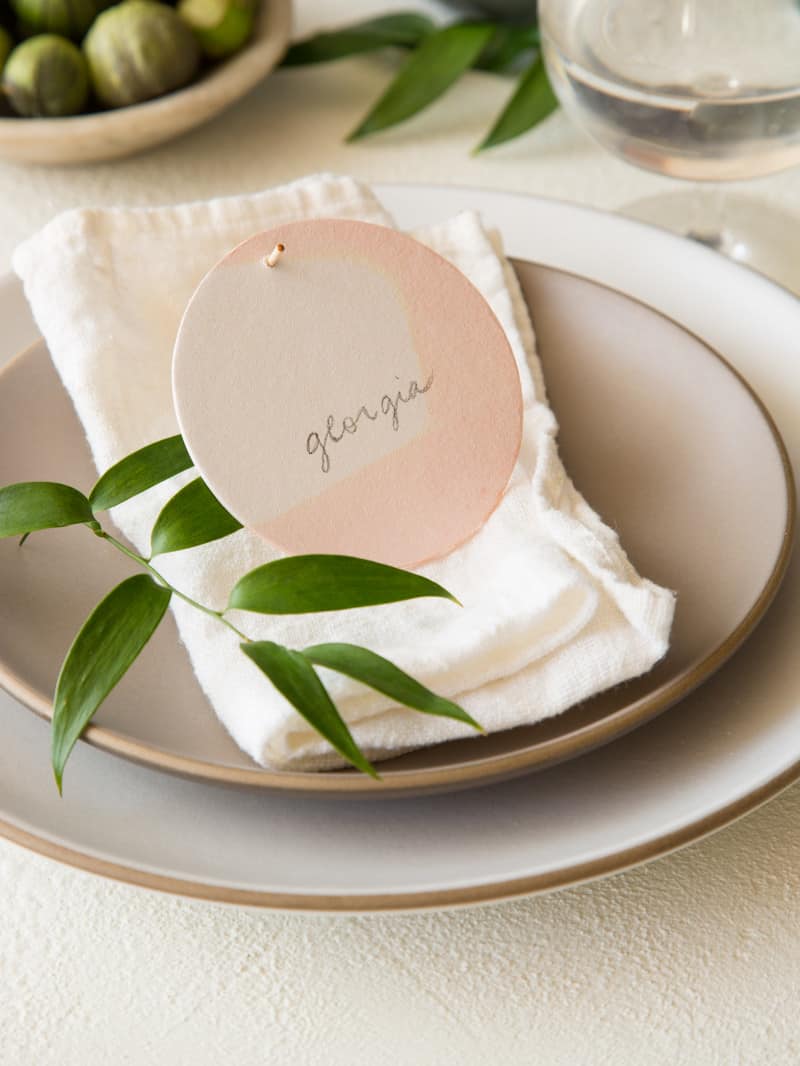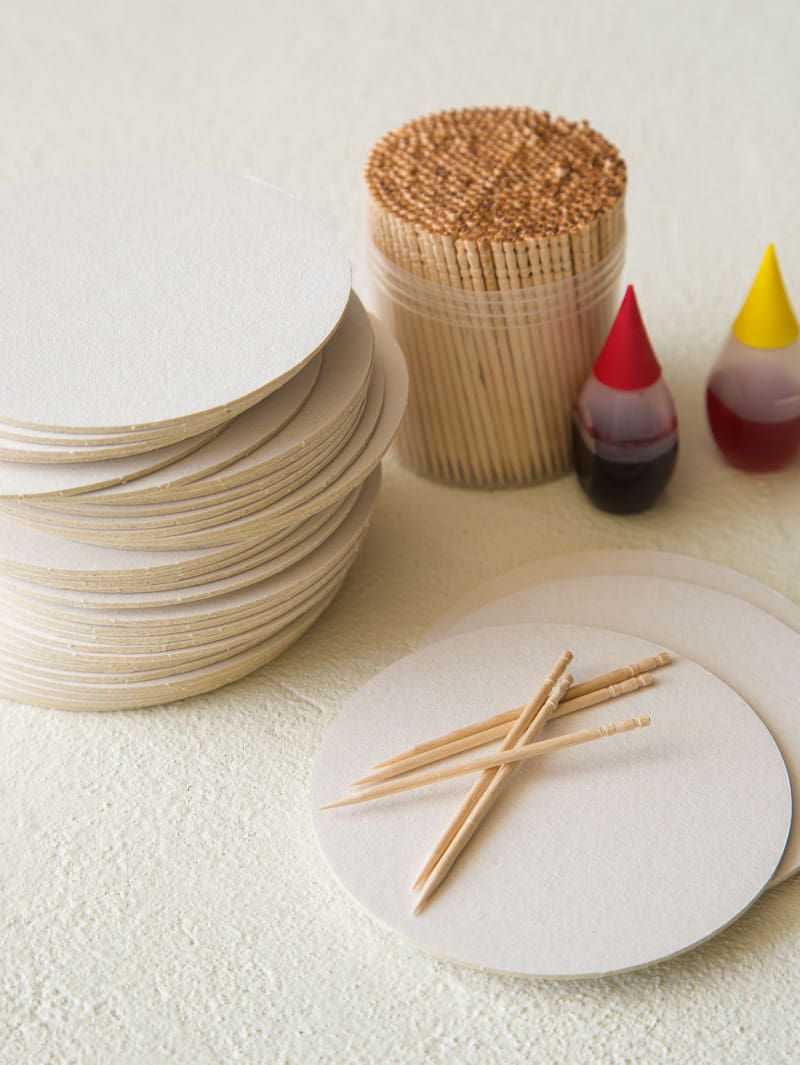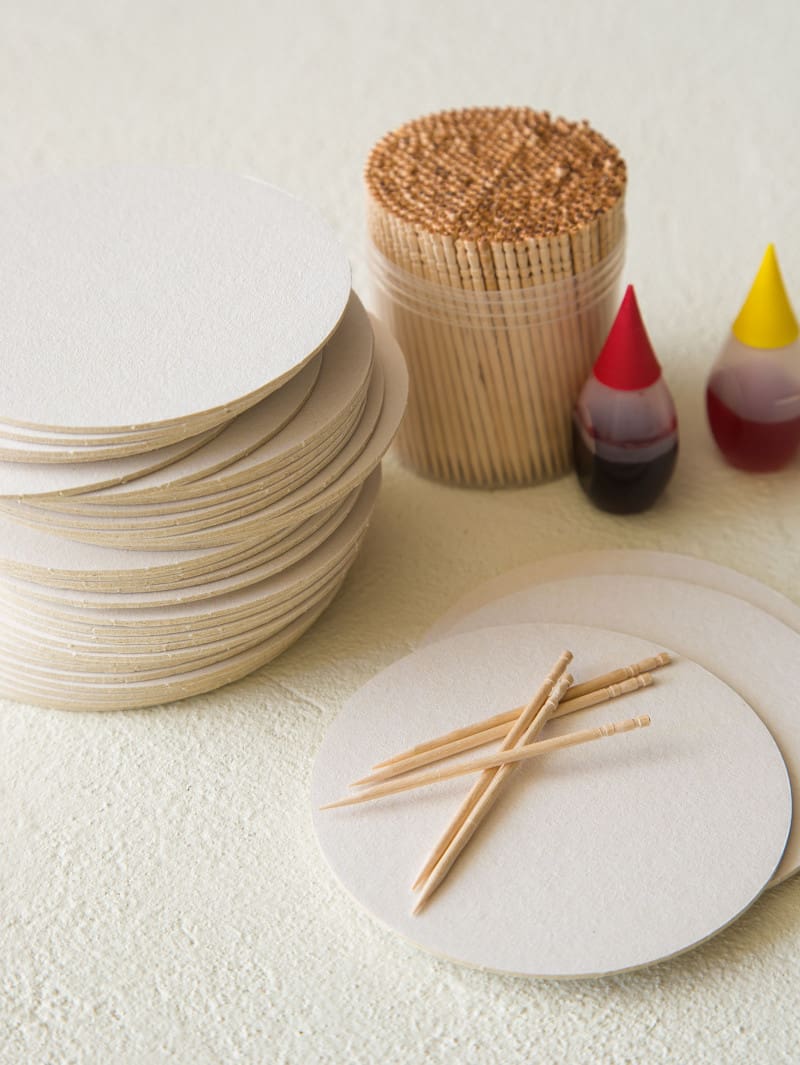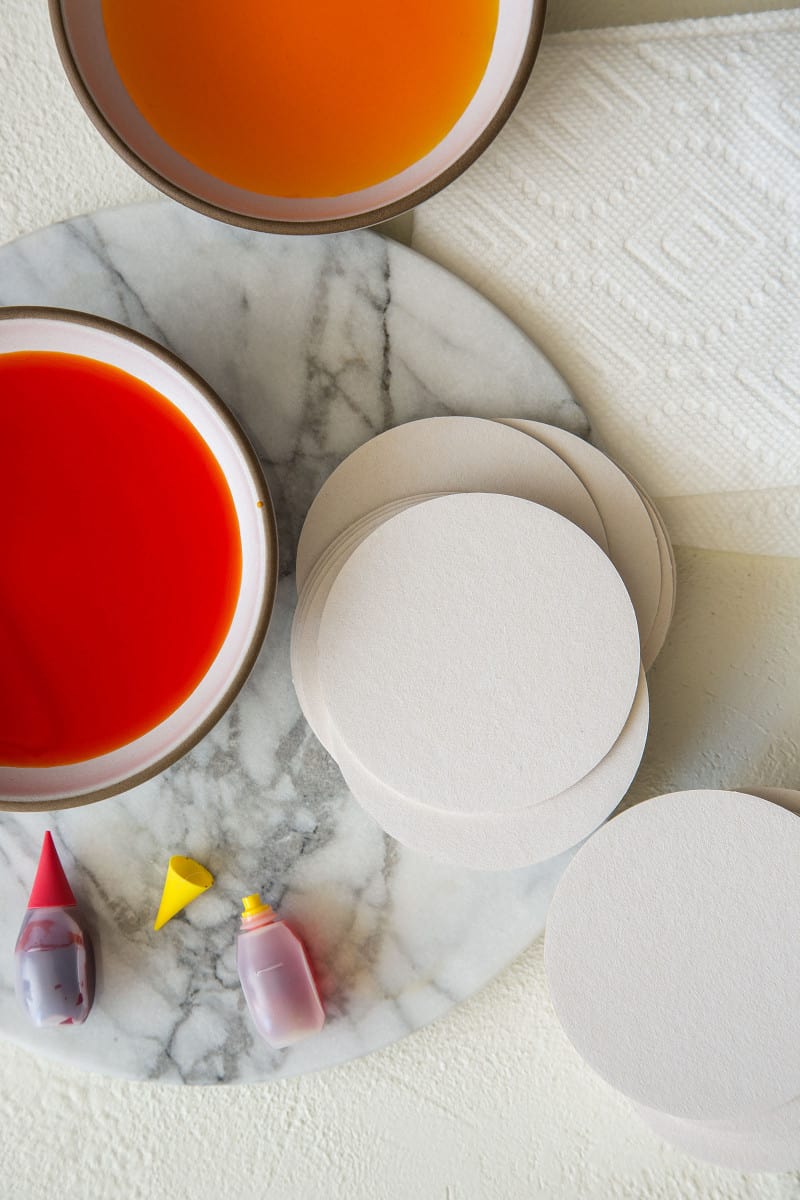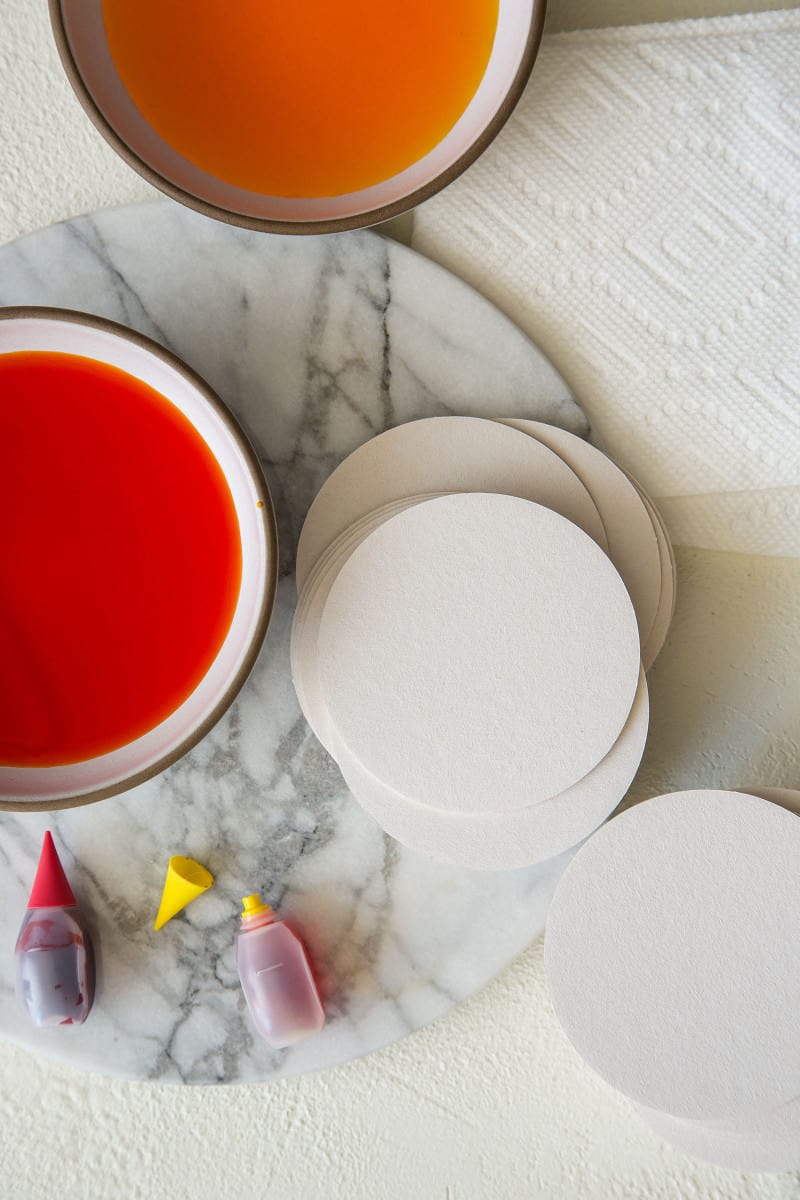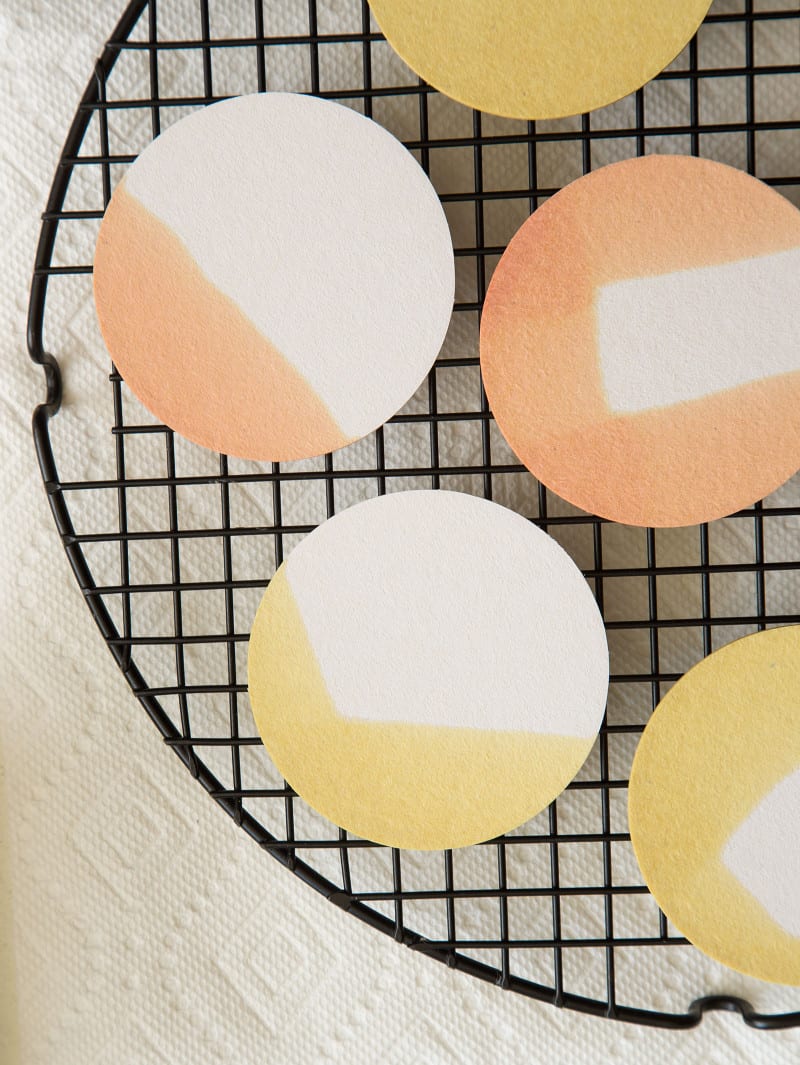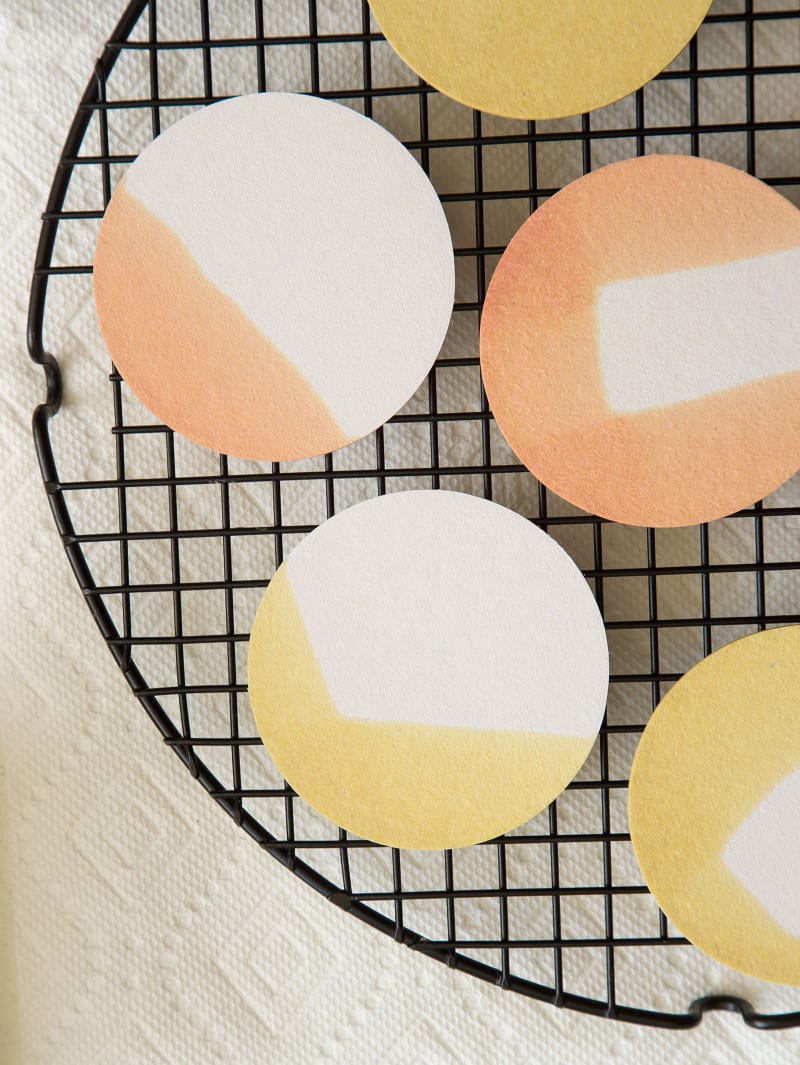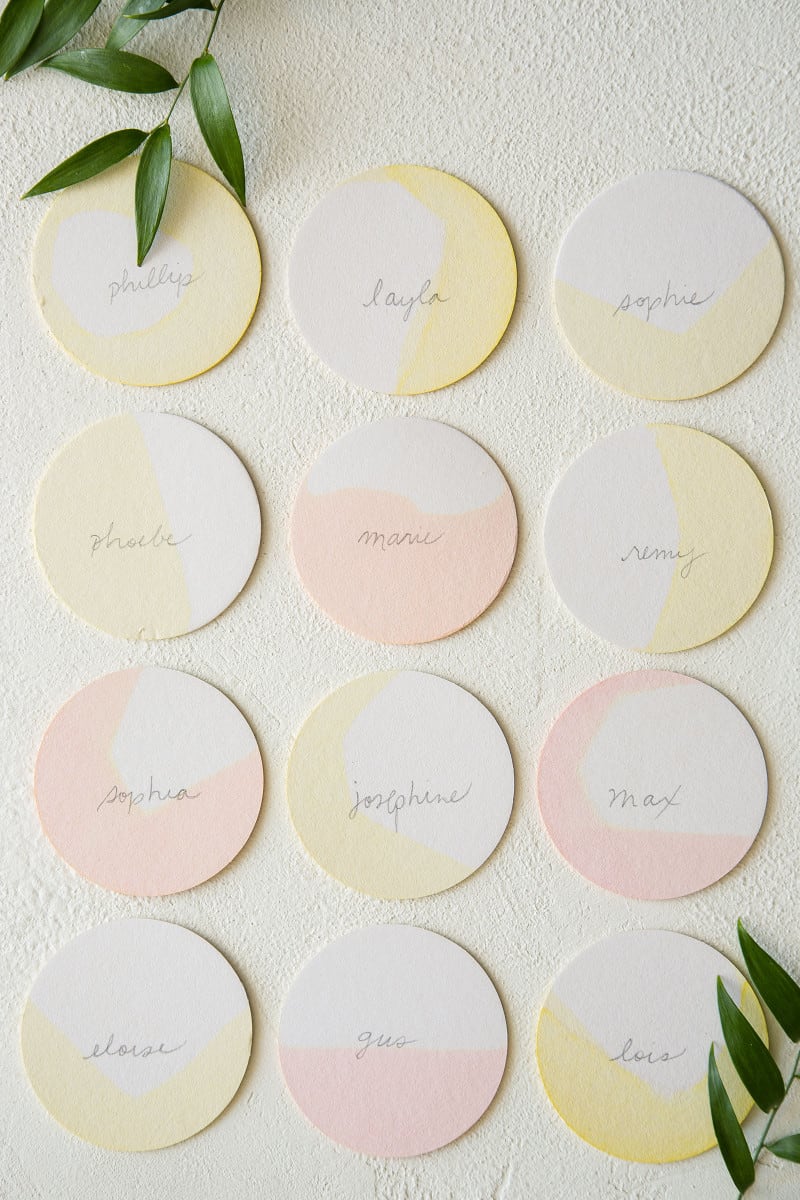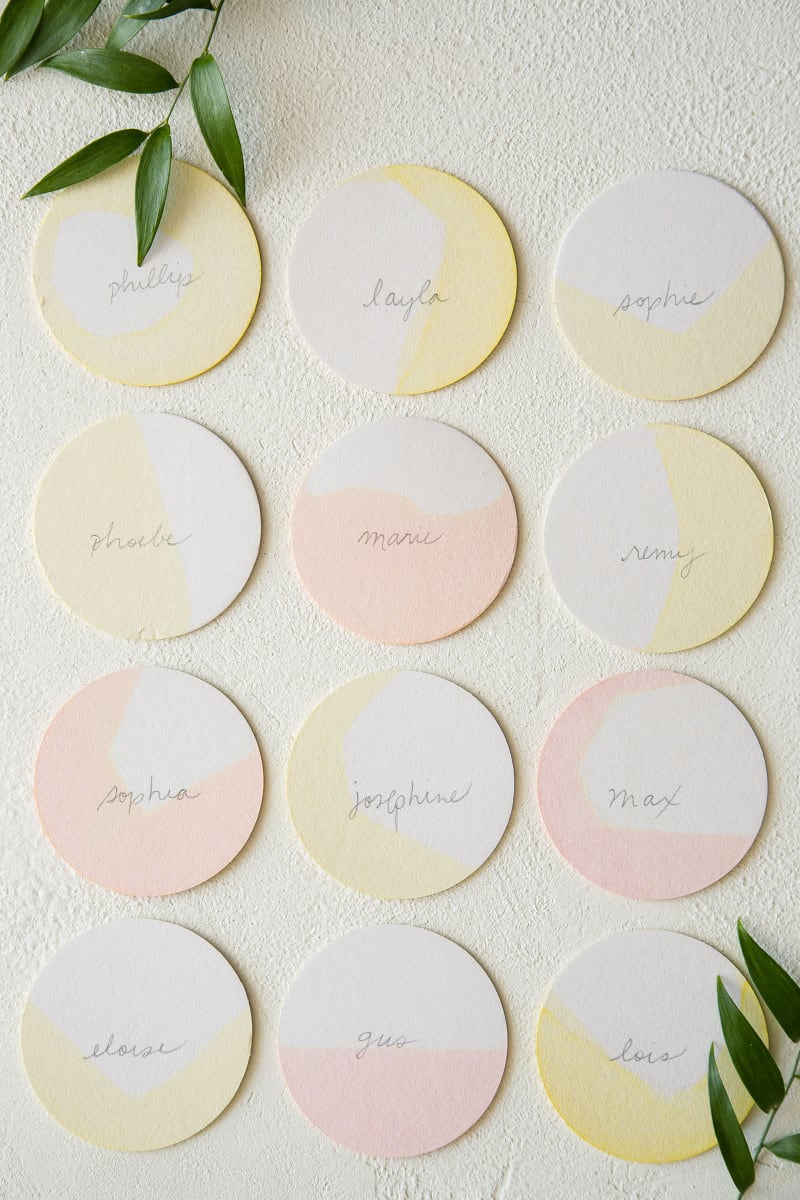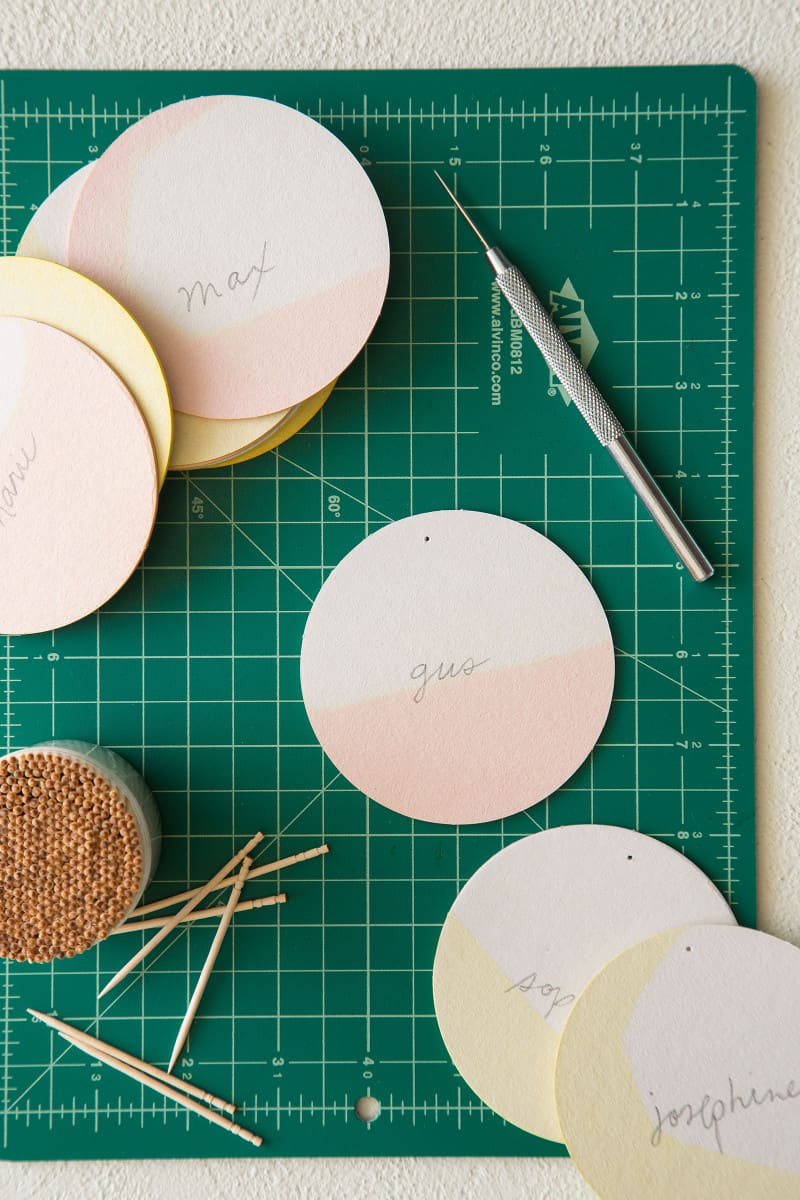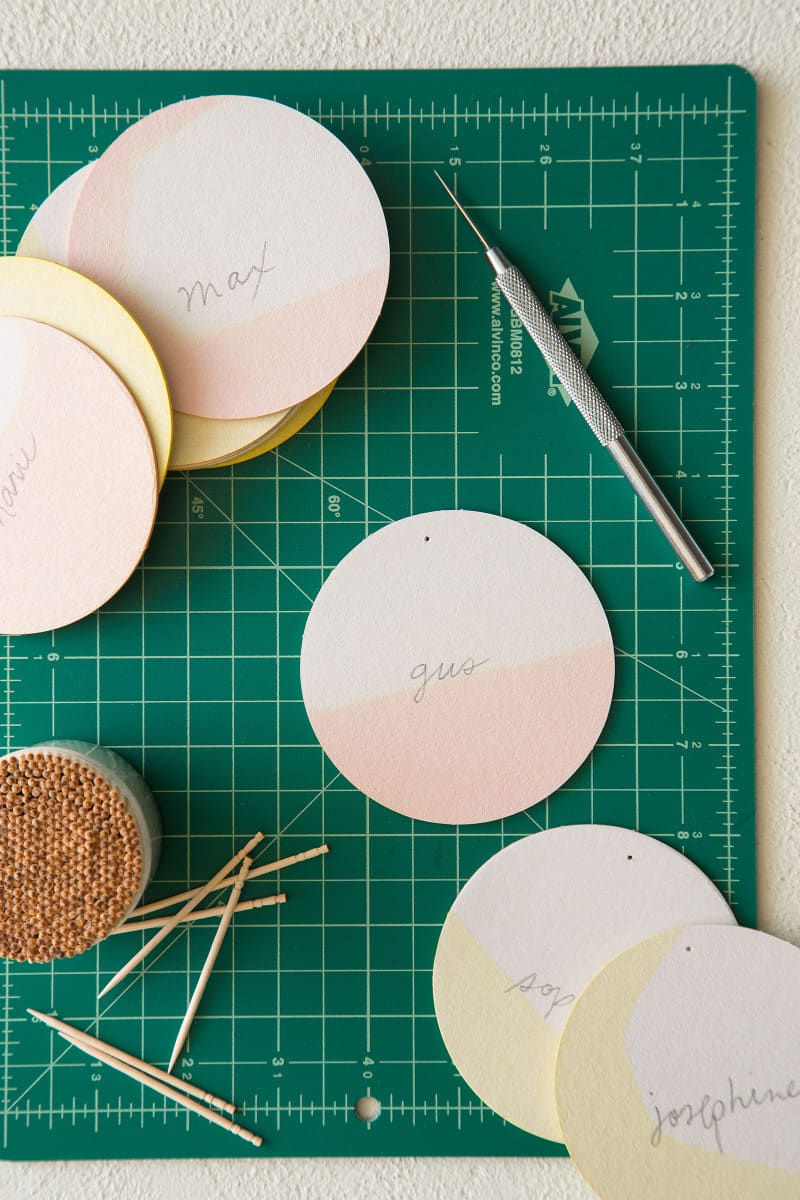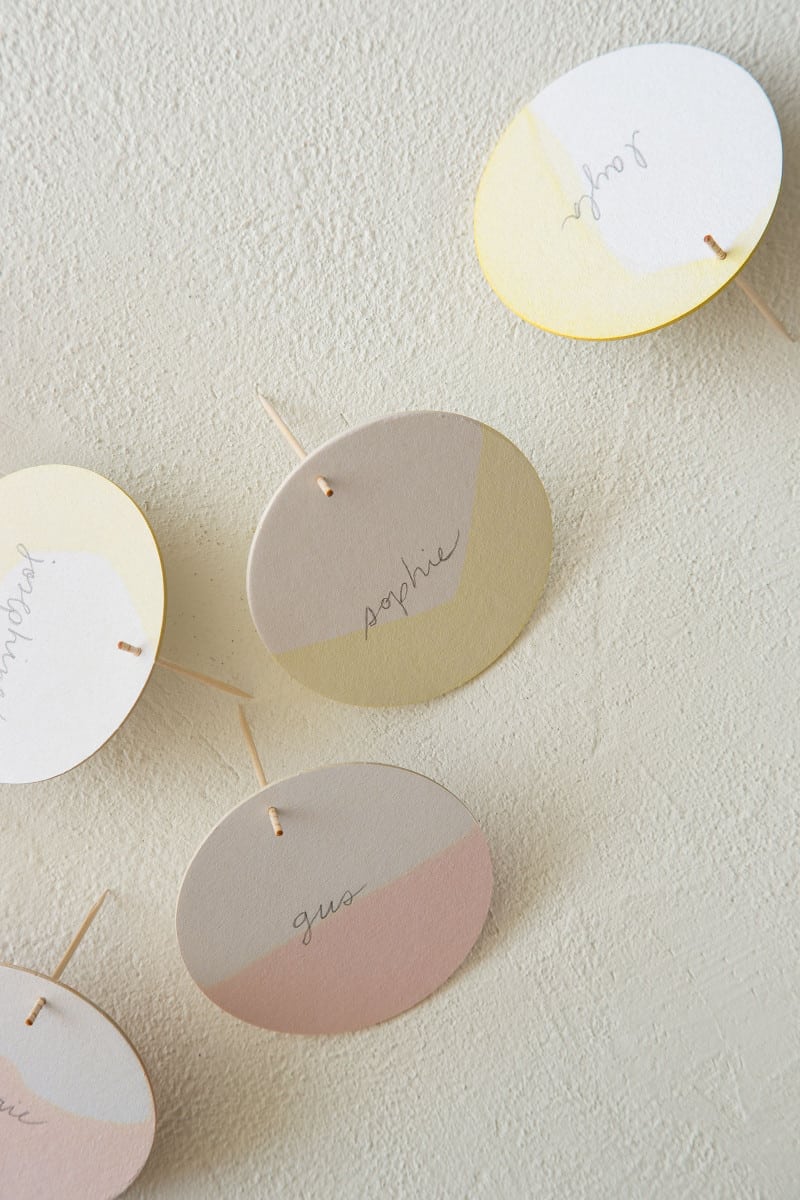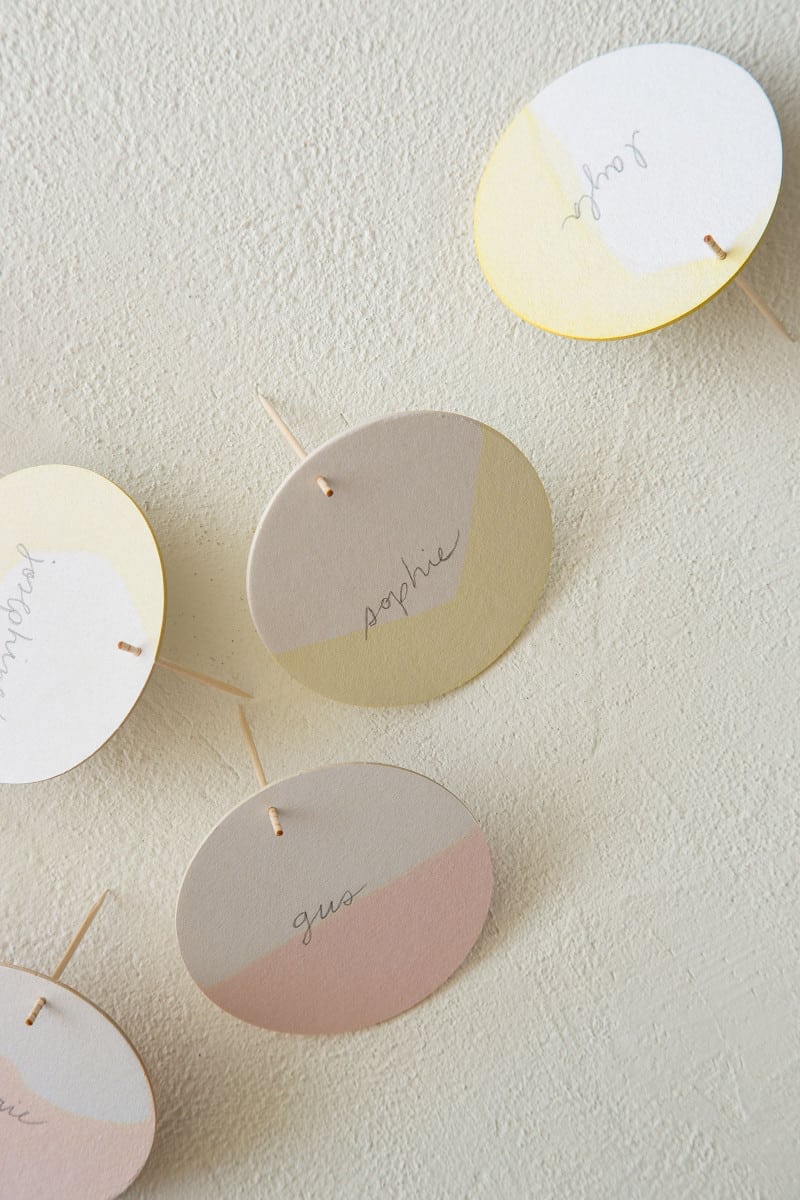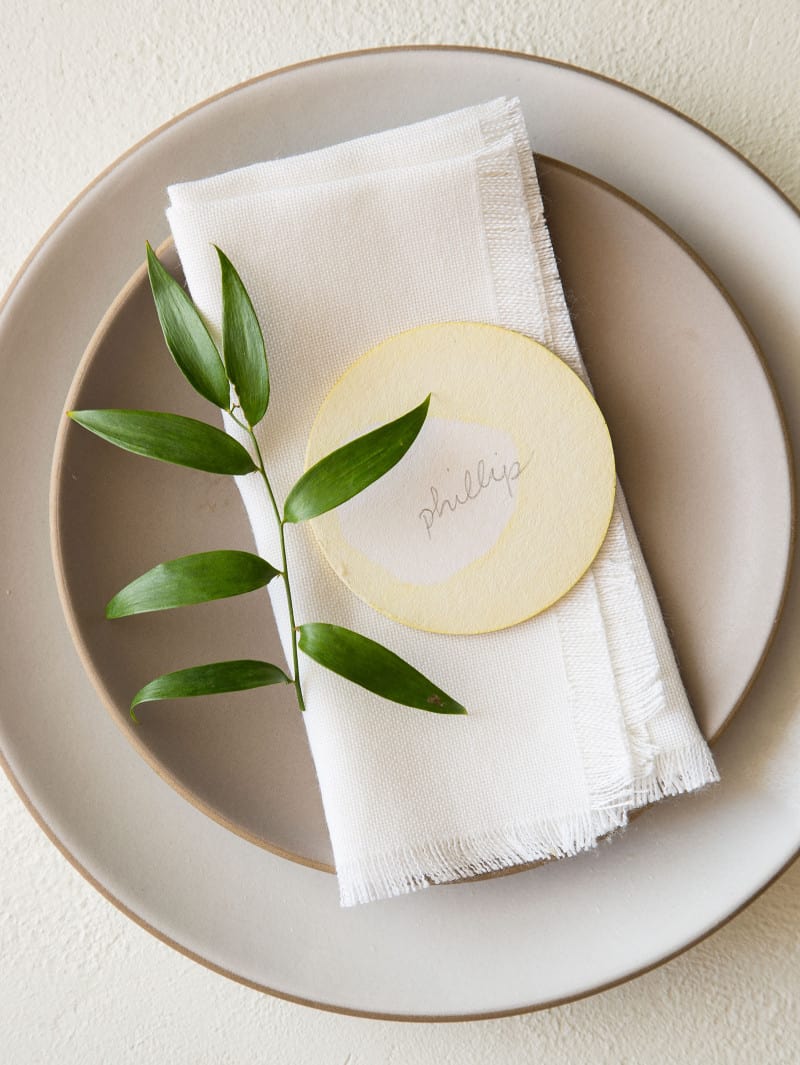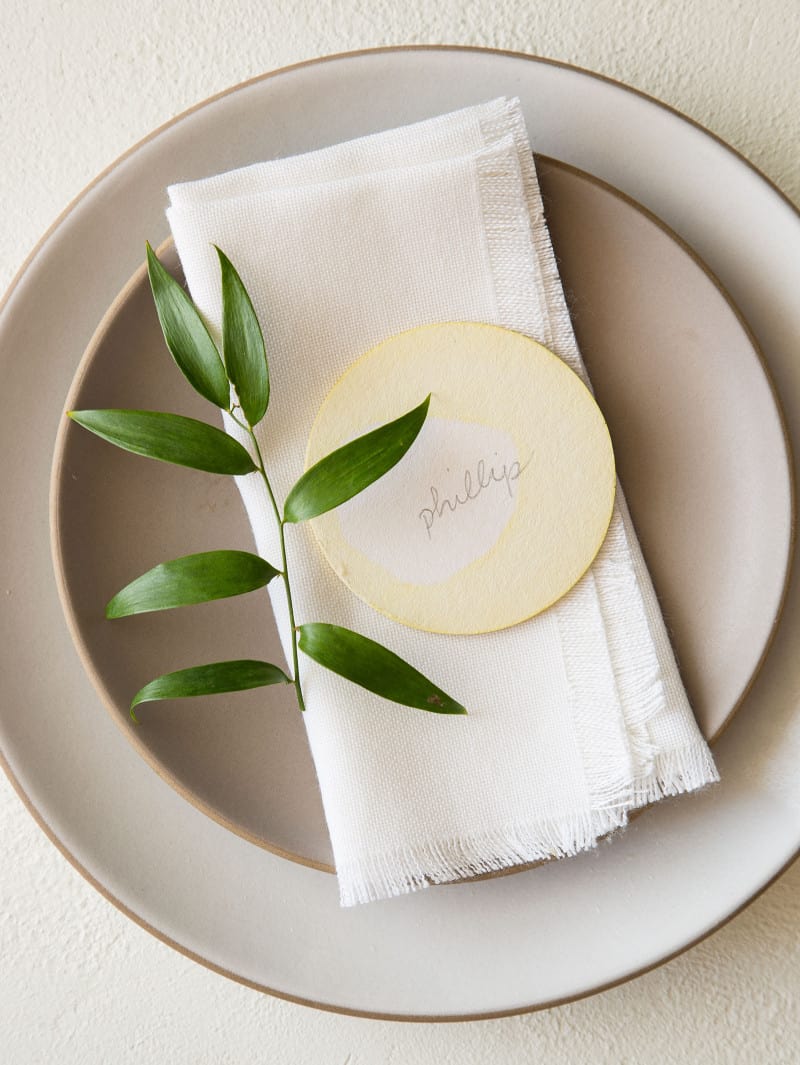 With Thanksgiving just around the corner, we wanted to share with you another quick and easy DIY for place cards. You may remember our Rosemary Wreath Place Cards or our Rosemary Sprig Place Cards from last year :), old favorites of ours. So this year we wanted to still keep it simple and easy. We decided to dip dye these 3.5 inch plain coasters. So lets get into the nitty gritty. Here is what you need:
1. We used these 3.5 inch round plain coasters.
2. Food coloring (we used orange and yellow!)
3. Toothpicks
4. Awl (or large gauged needle)
The first thing you need to do is mix your colors. I choose to use a yellow, and an orange. From my experience, straight red food coloring gives you pink, so I choose to mix red with yellow to make a more orange color. In each of the dishes that we used to dye the coasters there is about 1 to 1 and ¼ cup of water for each color, and a lot of food coloring. I am talking between 10 and 15 drops.
Once you have your color mixed simply dip the coaster in the food color for one second. You can see in the image above all the variations I did, from just one dip to multiple dips. I got a wavy line by tipping the bowl of coloring while I was holding the coaster in the liquid. Note that the colors dry much lighter.
Once you finish dying the coasters let them dry completely for one to two hours. I used pencil to simply write names on the coasters because I liked the gray color. After that I used the awl to punch a small hole in the top of each coaster. This part is totally optional because I think the coasters look nice laying flat as well. I then used these fancy toothpicks to stand up the coasters. I like these toothpicks because once side isn't sharp, so I think it looks nicer.
That is all for these simple DIY place cards. So simple and elegant. Don't forget to check out last years Rosemary place cards right here. ☺