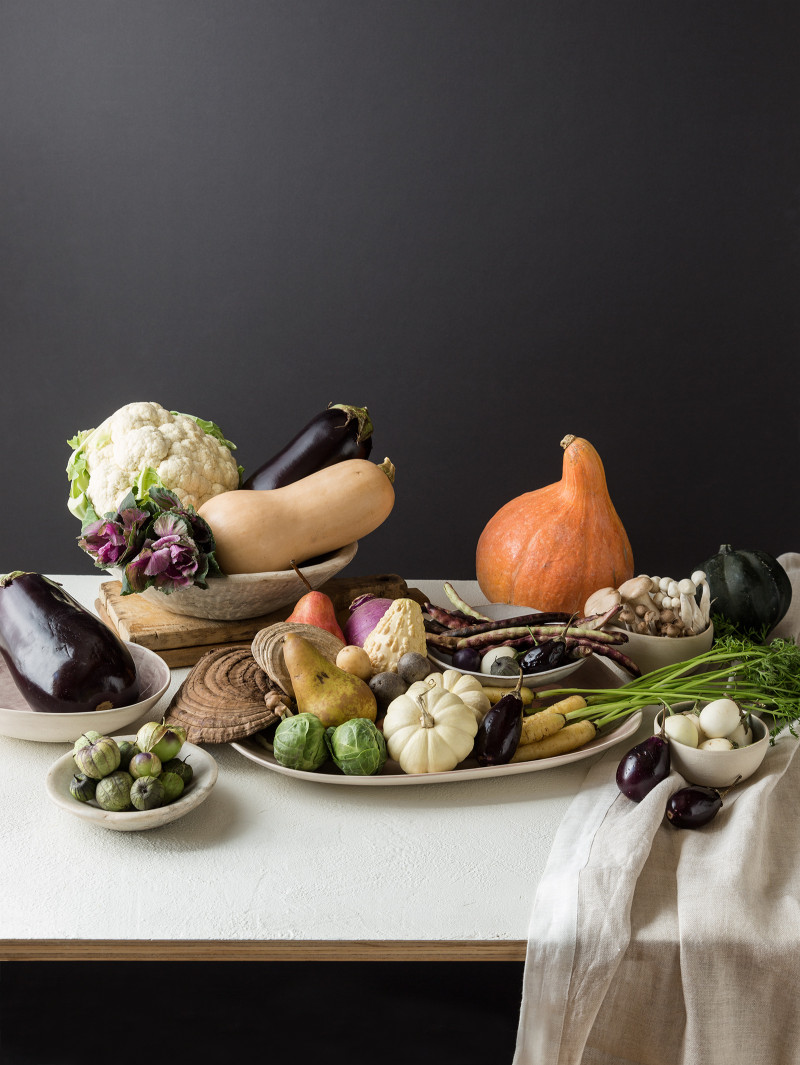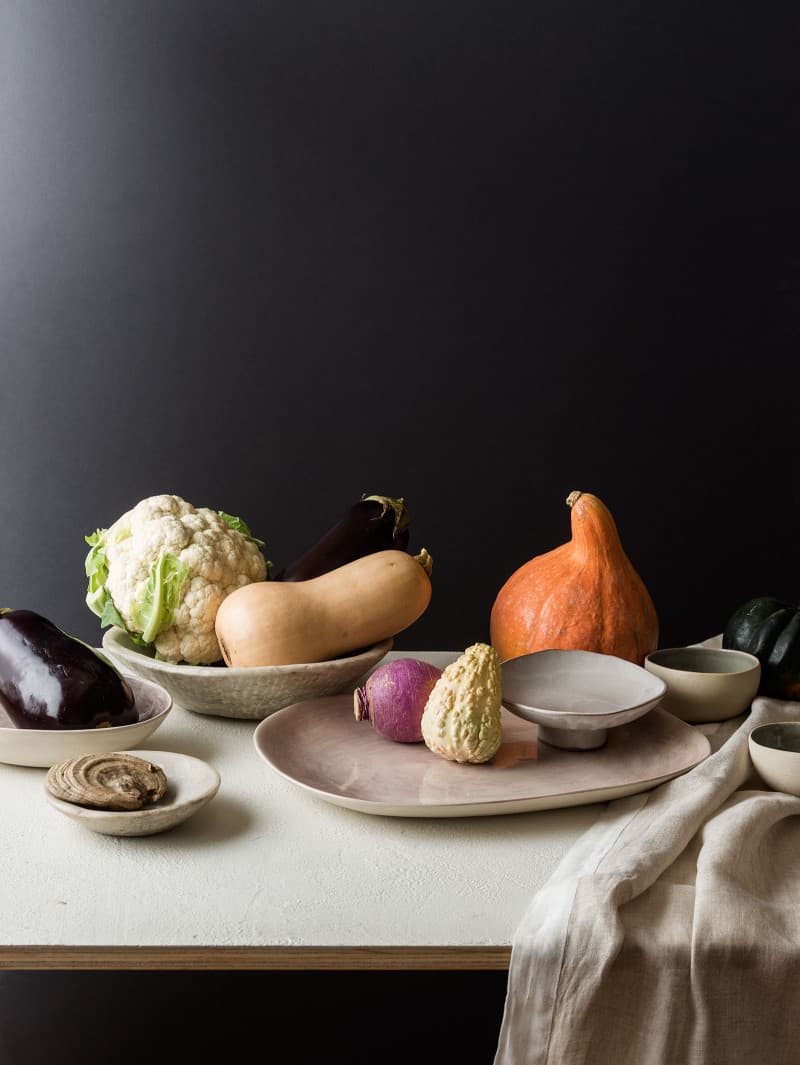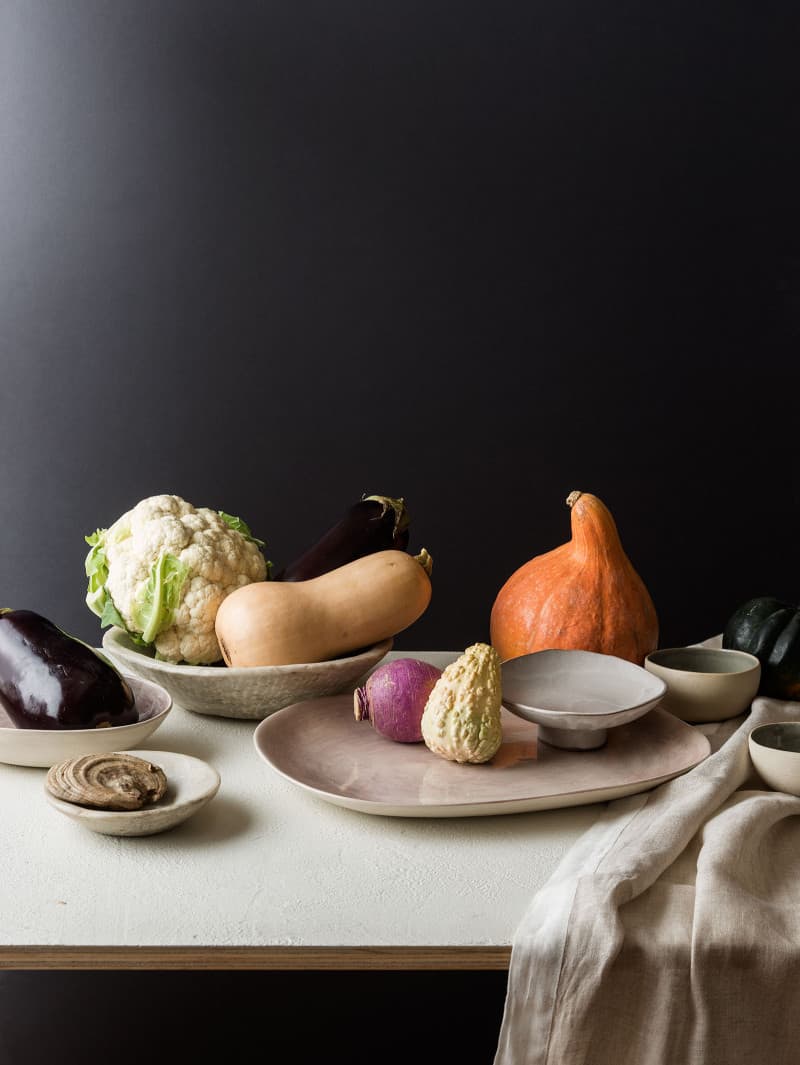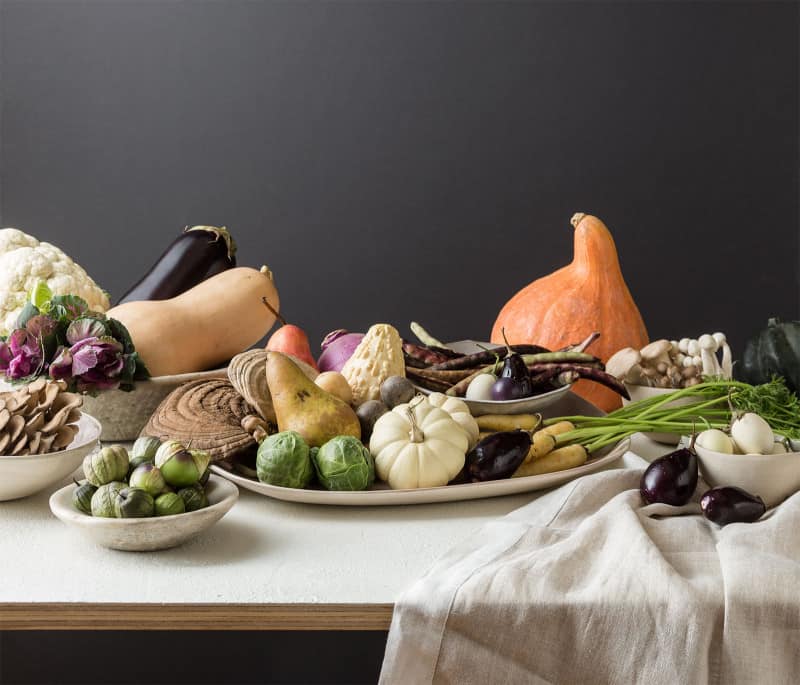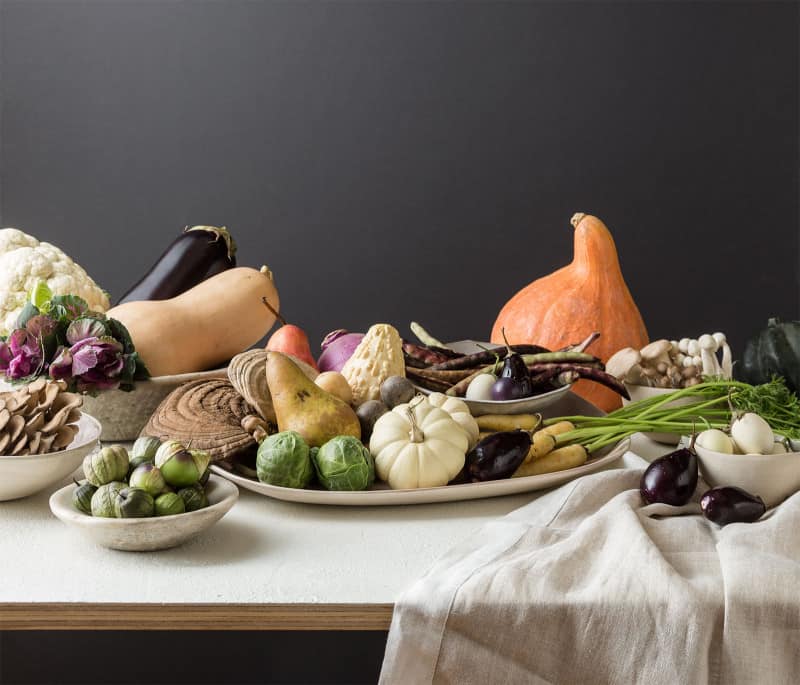 To kind of kick start the holiday season on the blog, today we wanted to show you how to make a flowerless Thanksgiving centerpiece inspired by renaissance still life. This is less of a DIY and more of a kind of inspiration post to show you what you could do with your centerpiece for thanksgiving (or any party really) that doesn't involve using flowers. In fact, most of these items are things you can eat, and most of these items are also things we bought at the farmers market or the grocery store.
I wanted to show you a kind of step-by-step (see video), because there are a lot of really beautiful centerpiece ideas on pinterest that may seem like they are easy to do, and then you attempt to do them, and they look terrible. I want to assure you that this centerpiece is really very easy, and attainable, and again, easy. So let me break some things down for you.
The first thing that will make or break your centerpiece will be determining what you buy for it. You can see in the images that we have a few larger pieces, like the squash situations, cauliflower, and eggplant. These are good to buy because they take up a lot of room. You really want to try and get a diverse size range when you buy the produce. You can see some of the smaller items are things like the heirloom tomatillos (my favorite!), and the baby eggplants. This range in size is very important. Some other produce you can buy in the store for your centerpiece that we didn't include that would look beautiful might be some artichokes, rosemary, mint, radishes, persimmons, and pomegranates. Anything that is a little sturdier than say a delicate lettuce is perfect for this.
The next thing you need to consider is the size of your vessels. I think the more neutral the vessels the better, because then your mix of produce and fruit will be the stars in your centerpiece, not your vessels. You can literally use anything from pretty cutting boards, to cereal bowls. Just consider the height of the vessels and how it will play with the other items you bought.
As you can see in the video, we just placed all of our produce and fruit in random little bowls, and on our serving platters and filled in the gaps with our smaller items like potatoes and Brussels sprouts. The main thing to pay attention to is your height, your really want a mix of heights when you start laying things out of the table. Other than that this really is the type of centerpiece where you can totally go crazy. We hope this little centerpiece DIY will inspire you guys to make one of your own for Thanksgiving!
♥ Teri