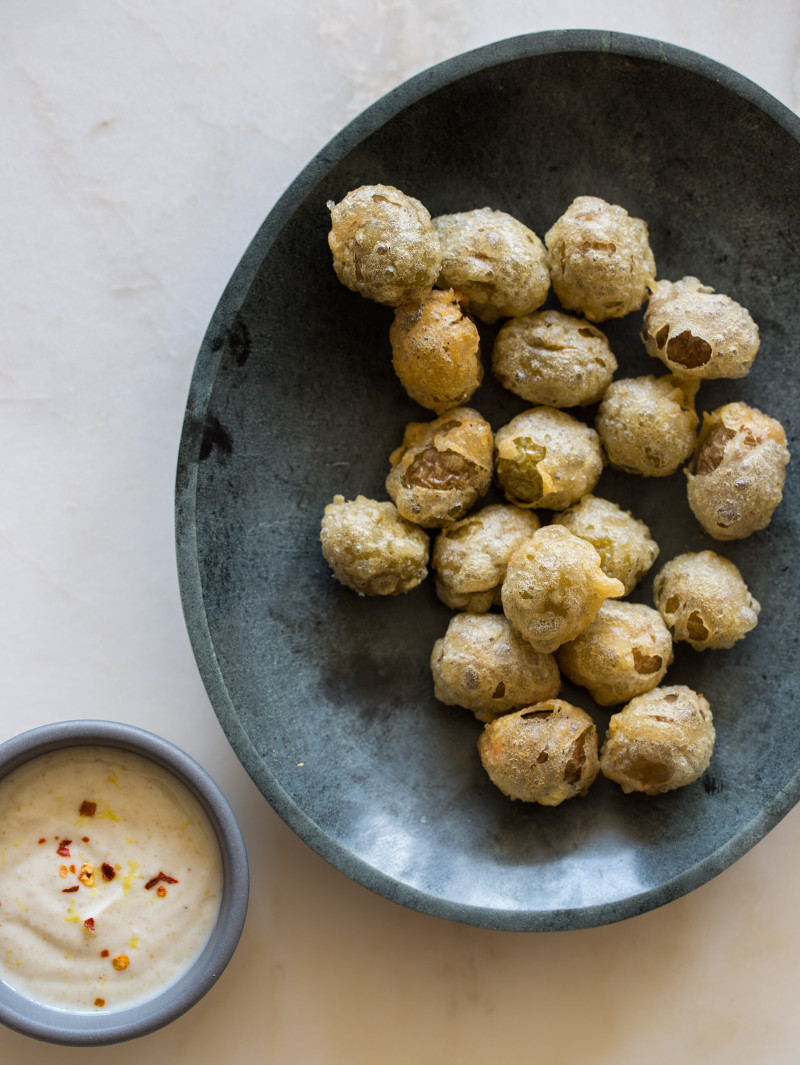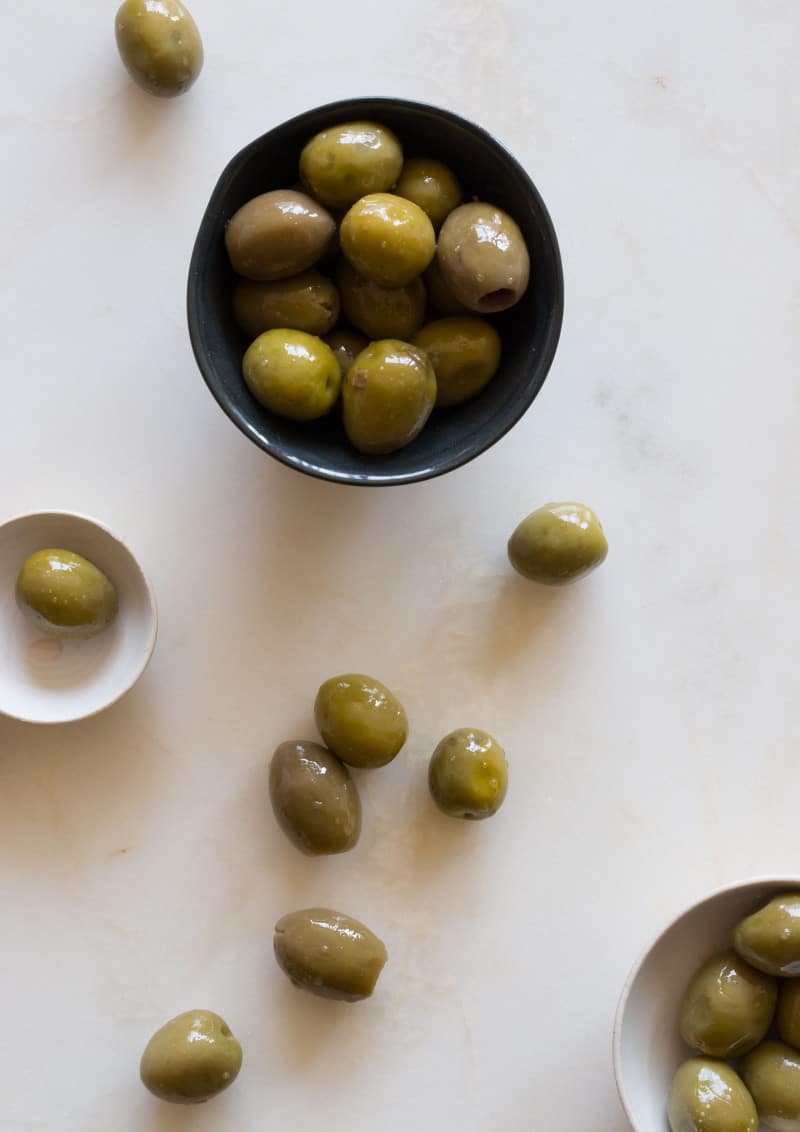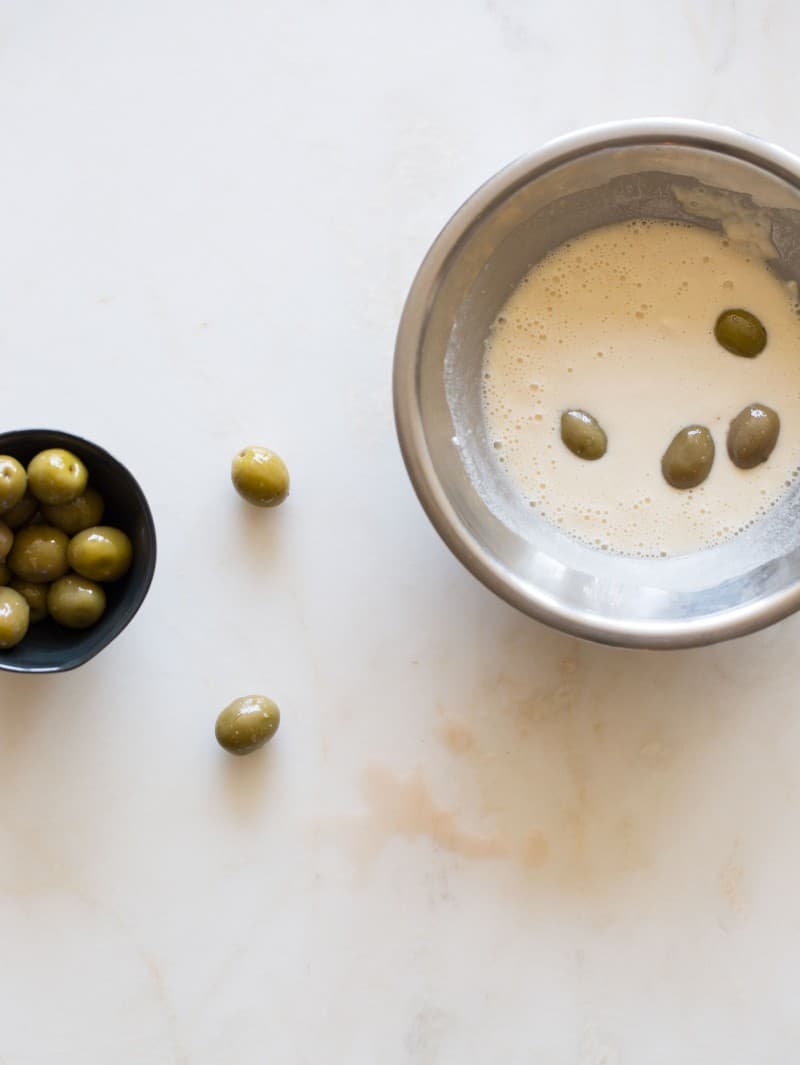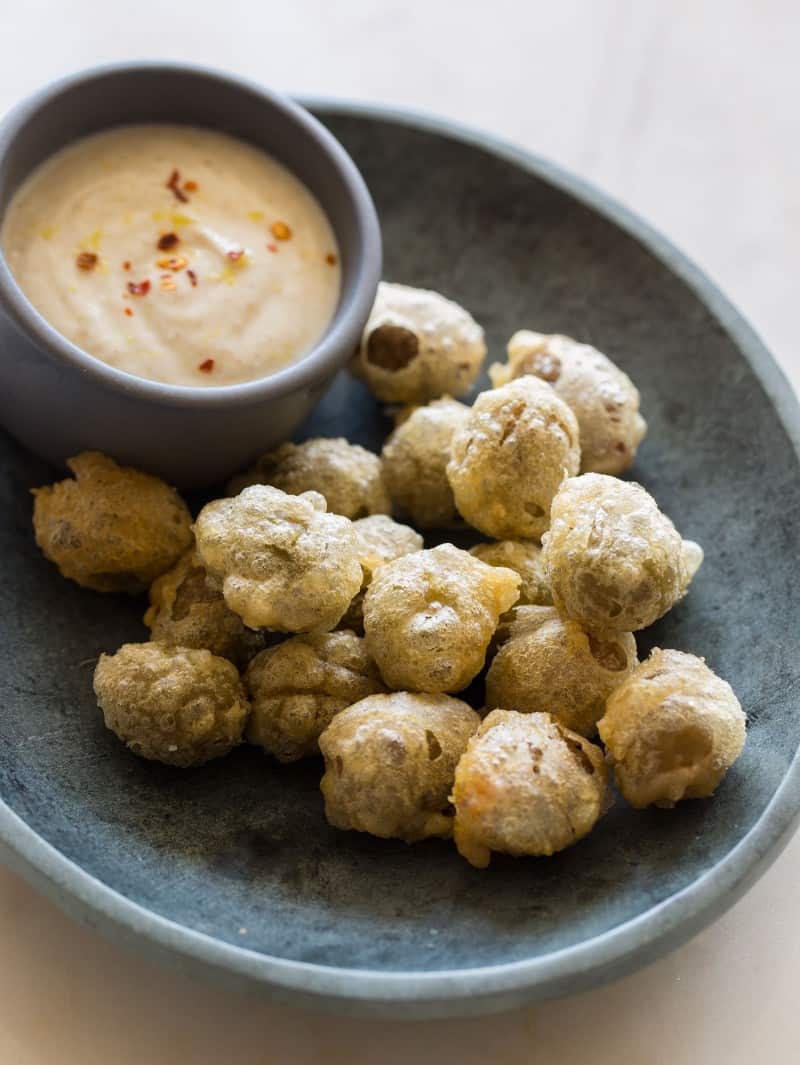 We are very excited because this weekend we are trekking it to Austin, hanging with friends, and going to the Austin Food and Wine Festival to eat lots of good food. I have just purchased a pair of 'chambray' pants (more like mom pants) with a stretchy waistband that I will live in so I can eat more delicious food. Is anyone else heading over to Austin for the festival?
Today we have these Beer Battered Fried Olives. I am not a huge olive fan, so if you're like me, you can totally substitute olives for pickled green beans, cocktail onions, or pickled asparagus. All those things go well with the yogurt sauce. Yum. These are a great way to fancy up your regular cocktail olives. Hope you all like it!
♥ Teri
Beer Battered Fried Olives
Serves 6 to 10
Ingredients:
beer battered olives:
1 cup all purpose flour
1 teaspoon baking powder
1 teaspoon salt
1/2 teaspoon cayenne pepper
1/2 teaspoon black pepper
12-16 ounces beer of your choice (I prefer a dark beer like Guinness)
2 cups pitted olives of your choice
vegetable oil for frying
cumin-yogurt sauce:
1 cup Greek yogurt
1 teaspoon cumin
1/2 teaspoon curry powder
1/4 teaspoon cayenne pepper
pinch cinnamon
1/2 lemon, juiced
salt and pepper to taste
Directions:
1. Fill a pot with two inches of oil and preheat to 350°F.
2. Whisk together all the dry beer batter ingredients and set aside.
3. Place all the yogurt ingredients into a mixing bowl and whisk together until fully mixed and set aside until ready to use.
4. Pour beer into the flour mixture and whisk together. Drop some olives into the batter, lift them out using a slotted spoon and shake until only a thin layer of batter coats each olive.
5. Carefully drop the olives into the oil and fry for 3 to 5 minutes. Drain onto paper towels and season with salt and pepper.
6. Repeat process until all olives have been fried. Serve immediately with yogurt sauce.