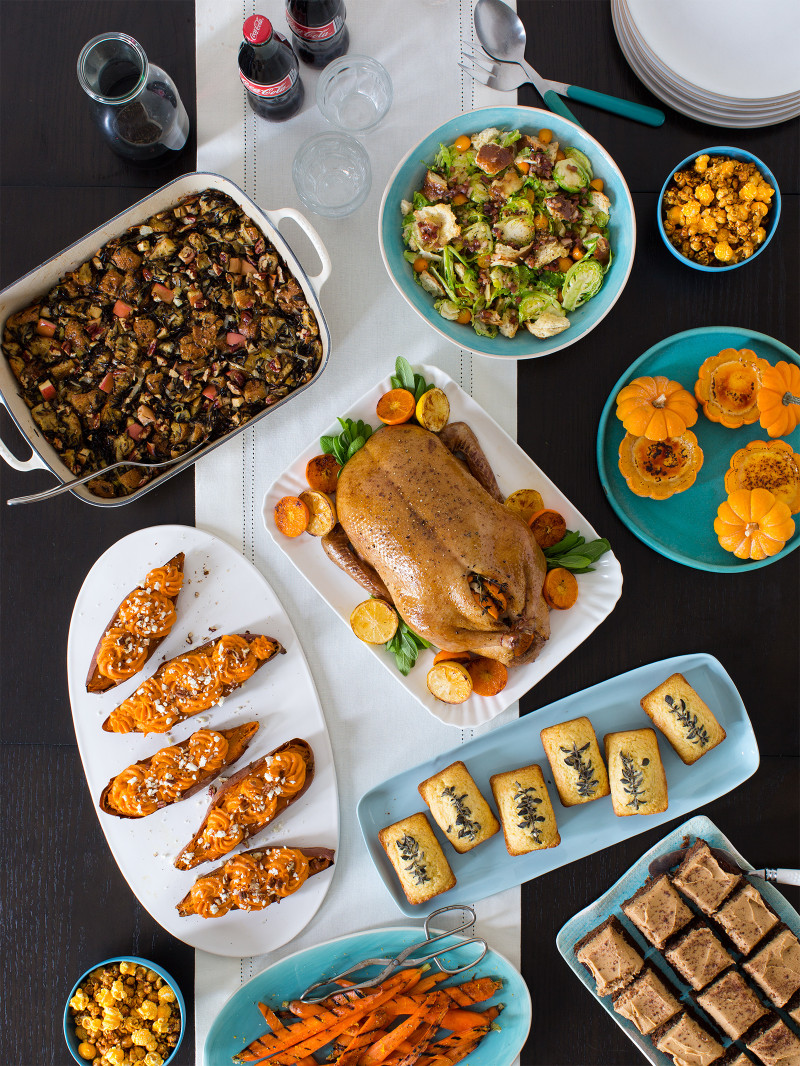 Hi Guys! Today we have another spread for you all! We have a "not so traditional thanksgiving spread". We both love thanksgiving dishes, but know that not everyone does, so today we've prepared an autumnal spread for the non-turkey loving, "Chandler Bing-ish" folks out there! Lets get started!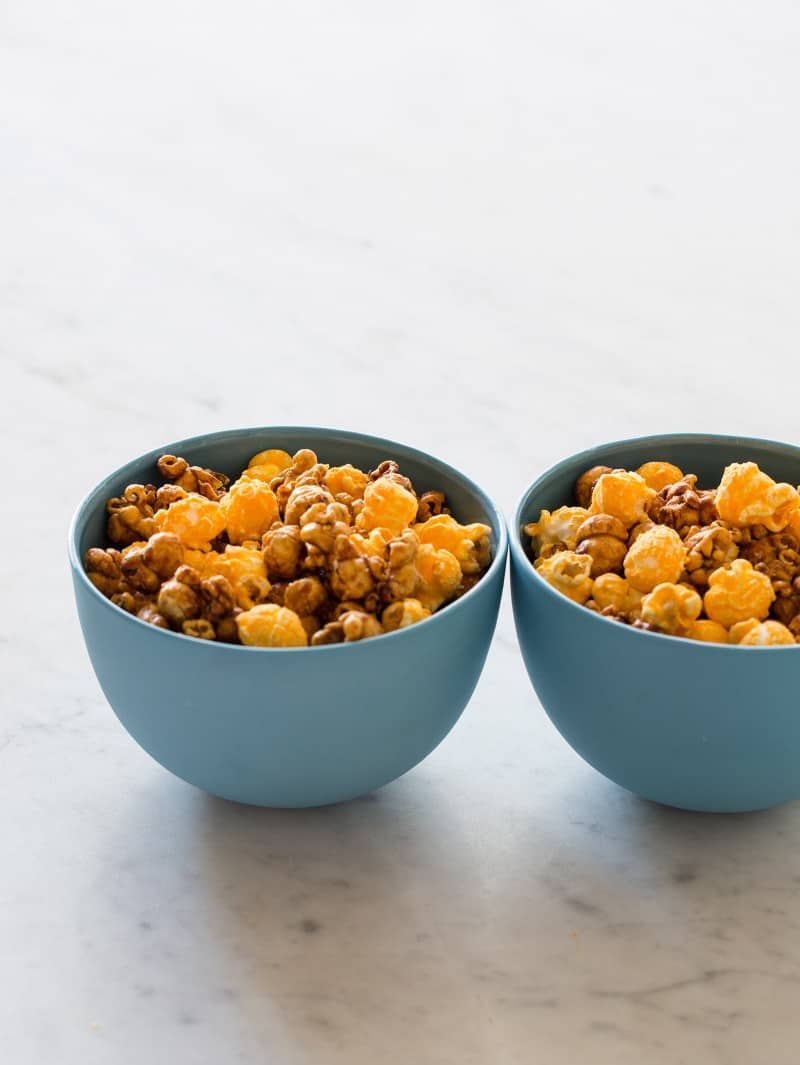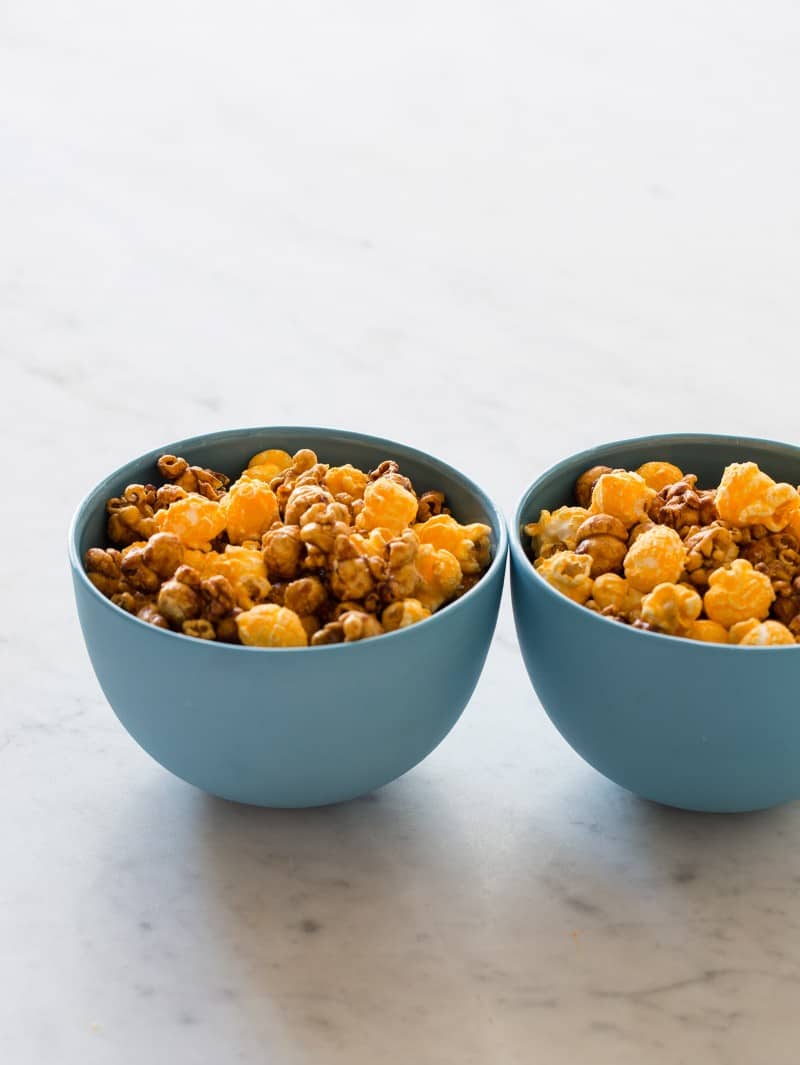 – Cheddar and Caramel Popcorn Mix: We love the sweet caramel and salty, cheesy combination of this fun and slightly unique treat! It's the perfect snack to have of the table before the main event…just make sure everyone doesn't fill up on this as it really can be that addicting!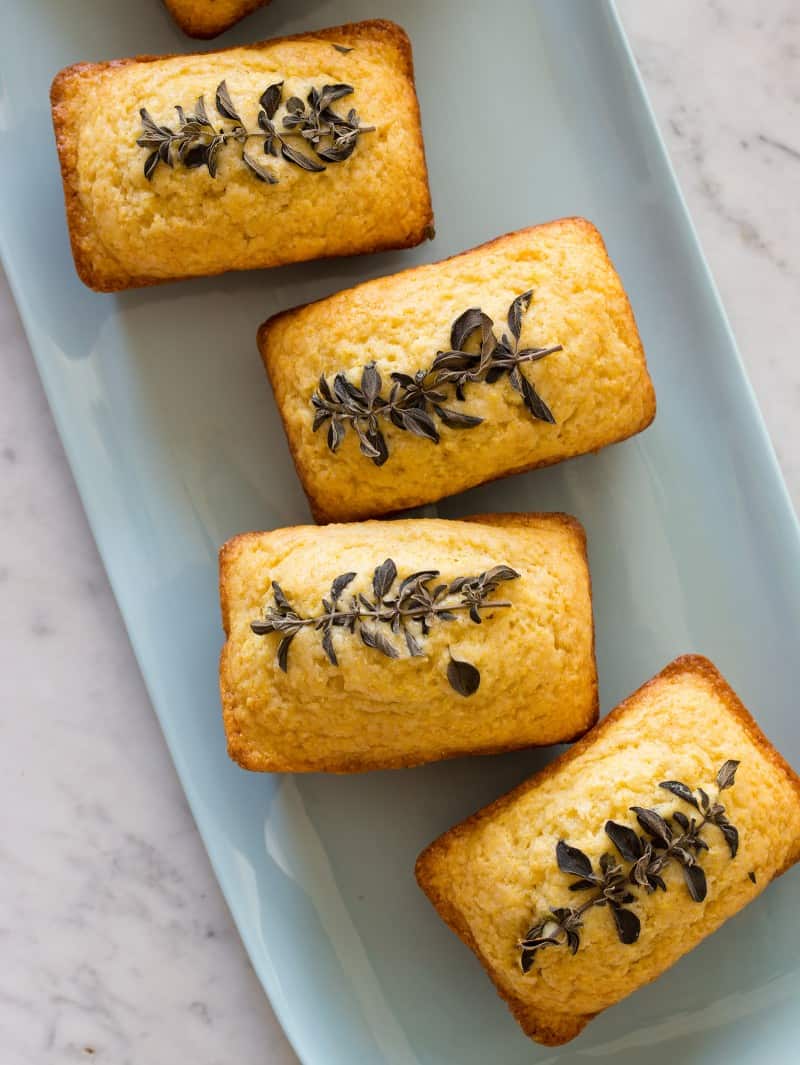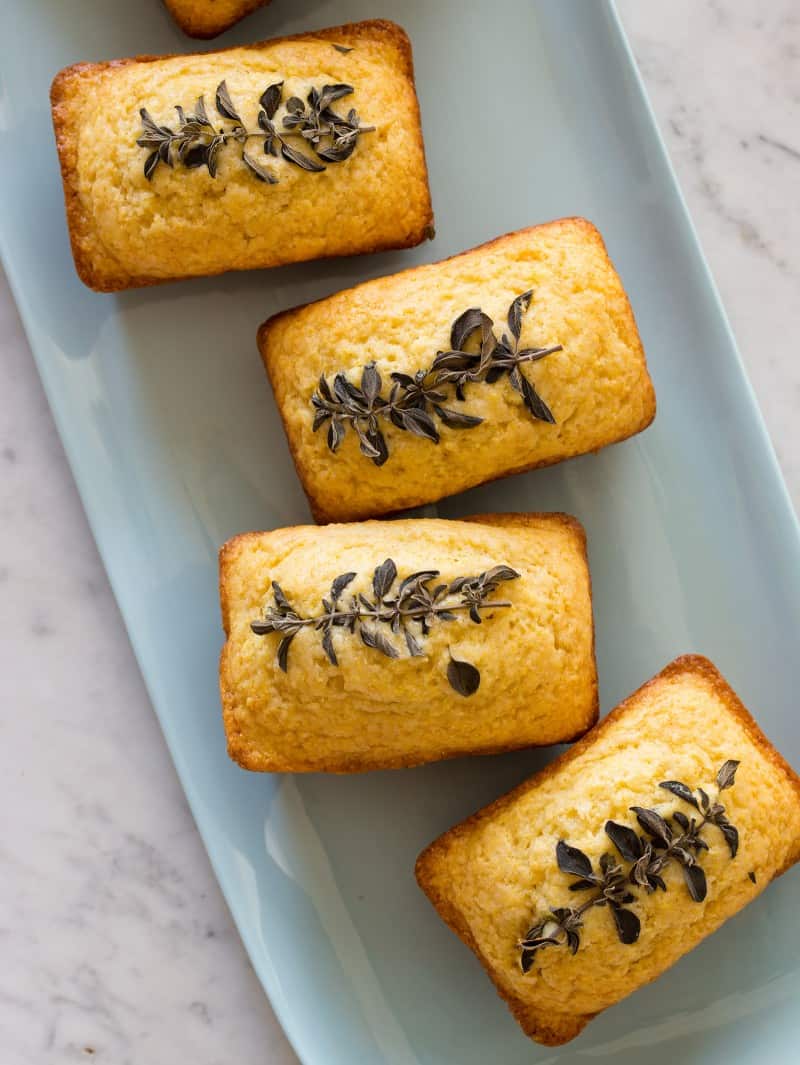 – Individual Buttermilk Cornbread Loaves: These little guys are actually our buttermilk cornbread recipe, redressed into little loaves and topped with sprigs of fresh oregano for added fragrance, flavor and most importantly, cuteness. If you don't have an individual loaf pan, no worries! Just bake the recipe in an 8"x 8" baking dish, as directed by the original recipe, and top the whole dish with sprigs of oregano (or herb of your choice, except rosemary as the stem is a little too thick for this) and cut into individually topped pieces after the cornbread has baked and cooled.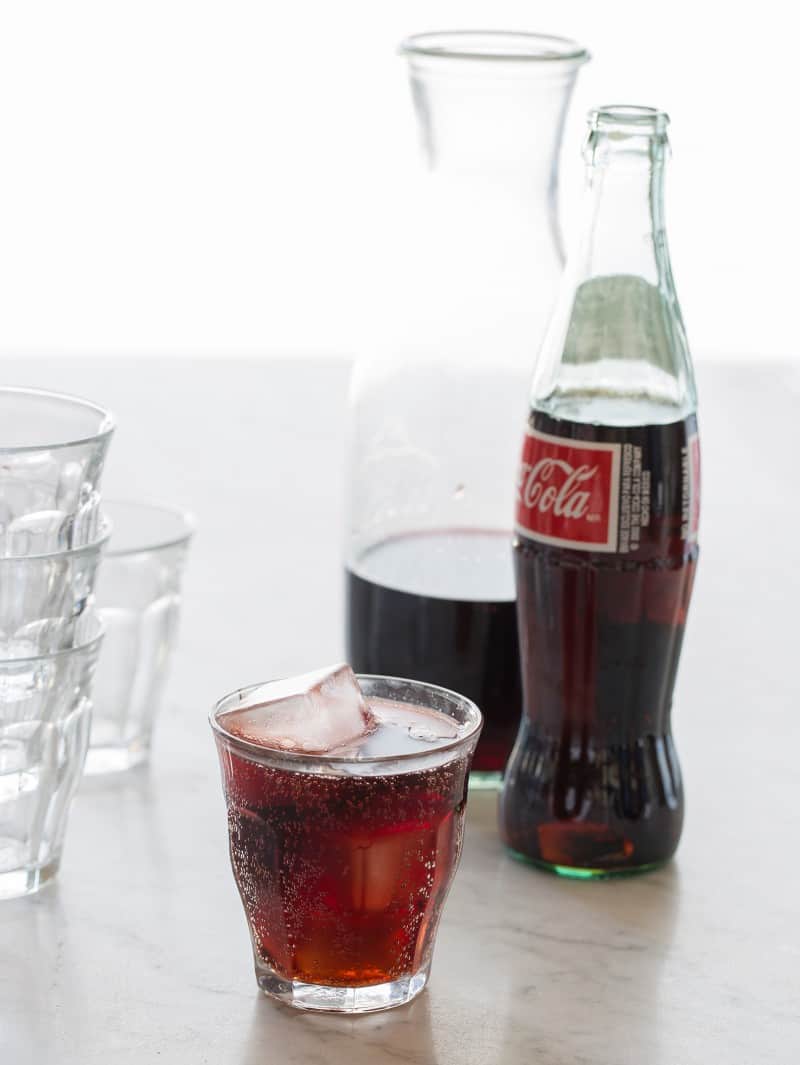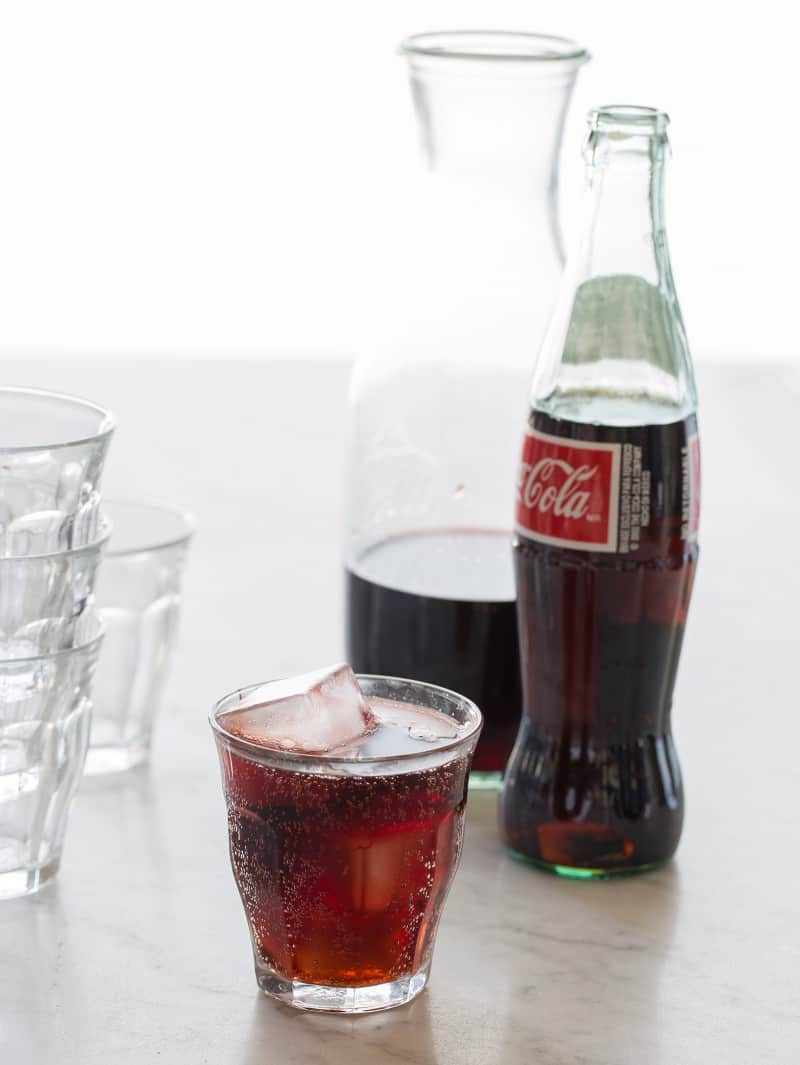 – Kalimotxo: If you're looking for a different and low maintenance cocktail on this busy holiday, this is the perfect drink for you! All you really need is Coca-Cola (we're assuming all thanksgiving tables will already by flooded with loads of wine and champagne) and you have a surprisingly tasty cocktail!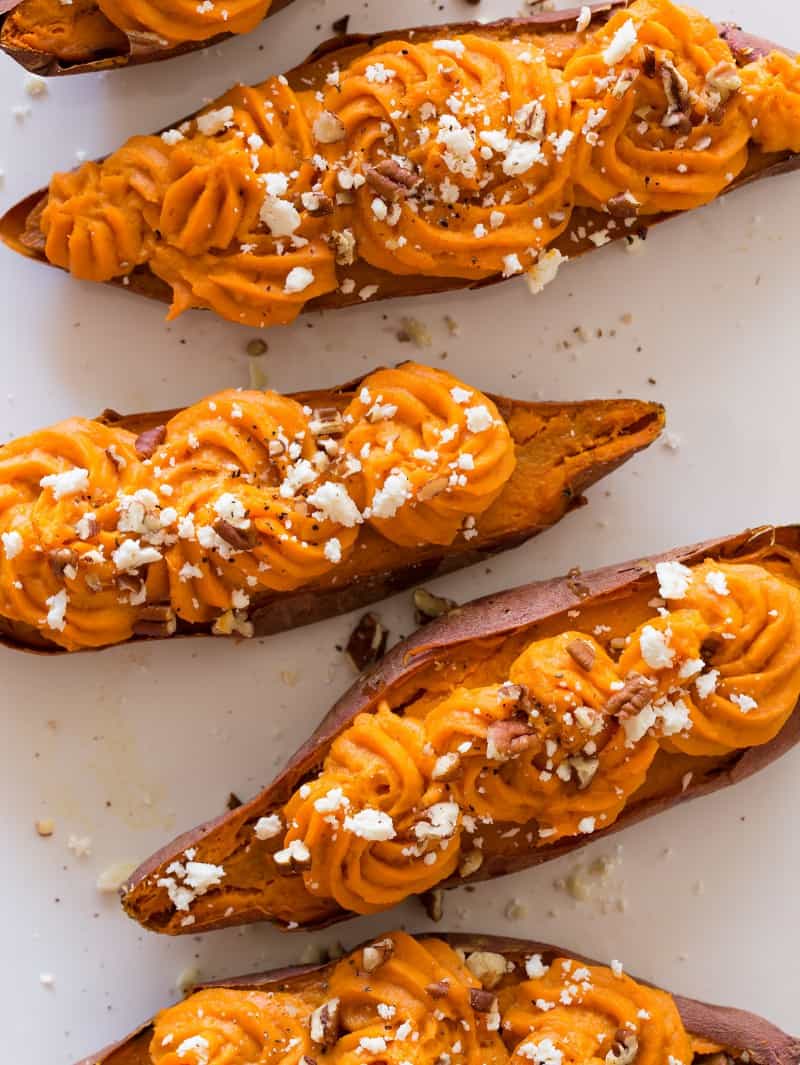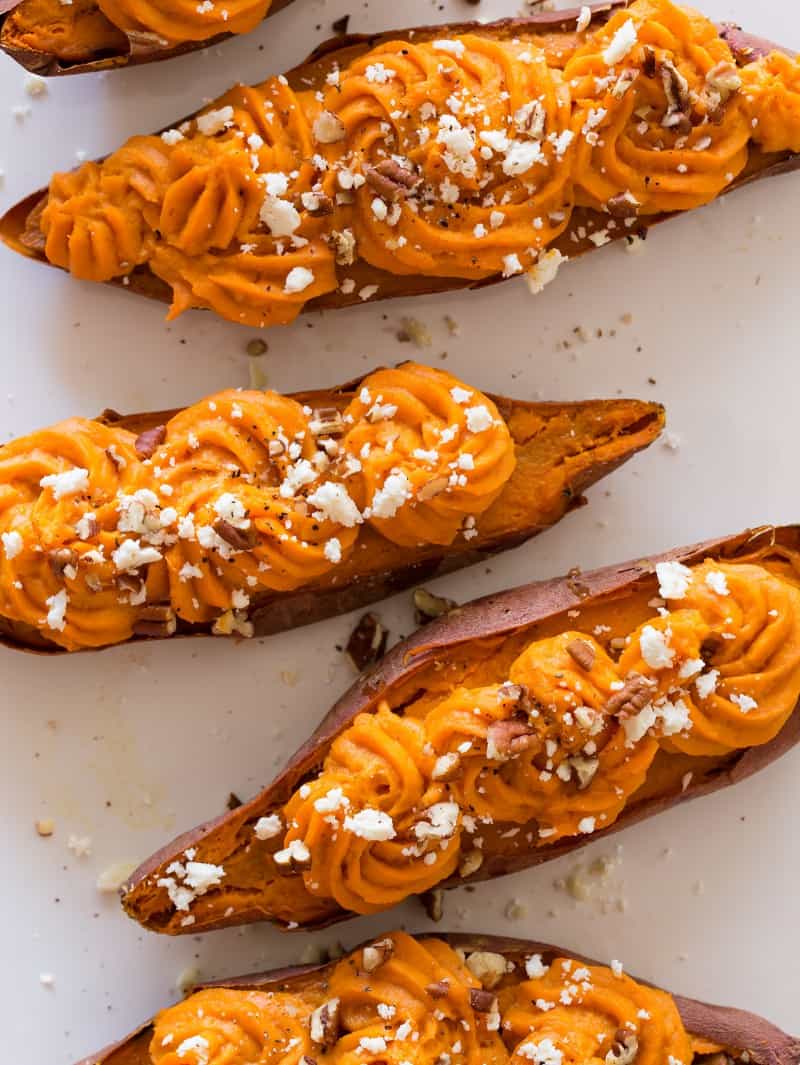 – Twice Baked Sweet Potatoes: We absolutely love sweet potatoes and can totally devour these twice-baked sweet potatoes every time they're made. We love the crispy crust the twice baking creates, but hands down our favorite part are the feta and toasted pecan topping. If you want to add a hint of sweetness to this side dish, a light drizzle of honey or maple syrup should do the trick!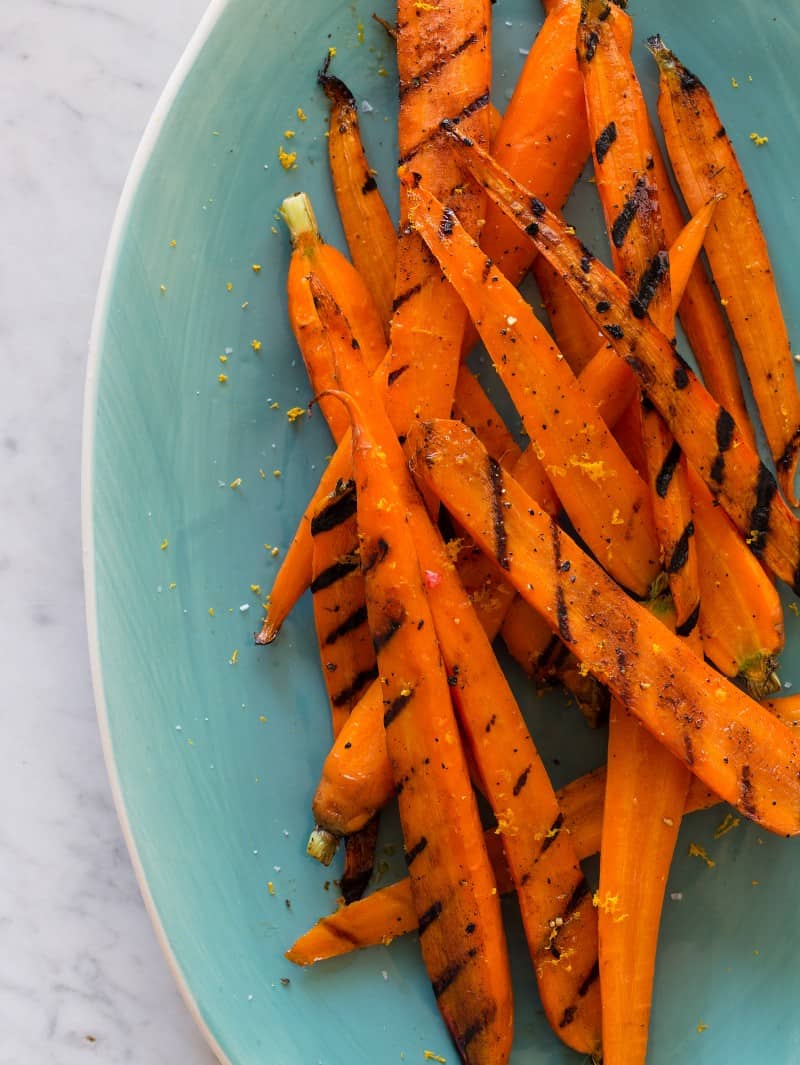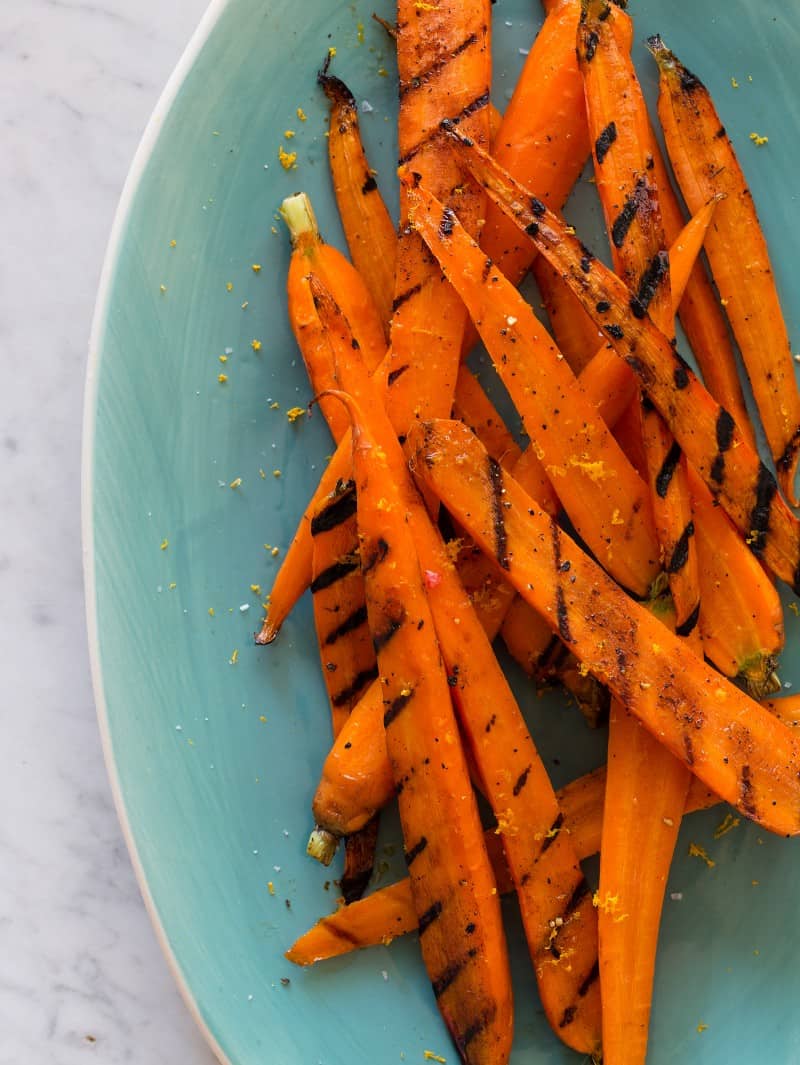 – Balsamic Grilled Carrots: Move over green beans, these balsamic grilled carrots are taking over this thanksgiving spread! The rich and tangy balsamic-butter sauce, make this side dish absolutely addicting. Don't have a grill or you think it's too cold to grill? No problem! Just toss the carrots in the marinade and roast in the oven at 375˚F for 325 to 30 minutes or until fork tender with a crisp exterior. Yum!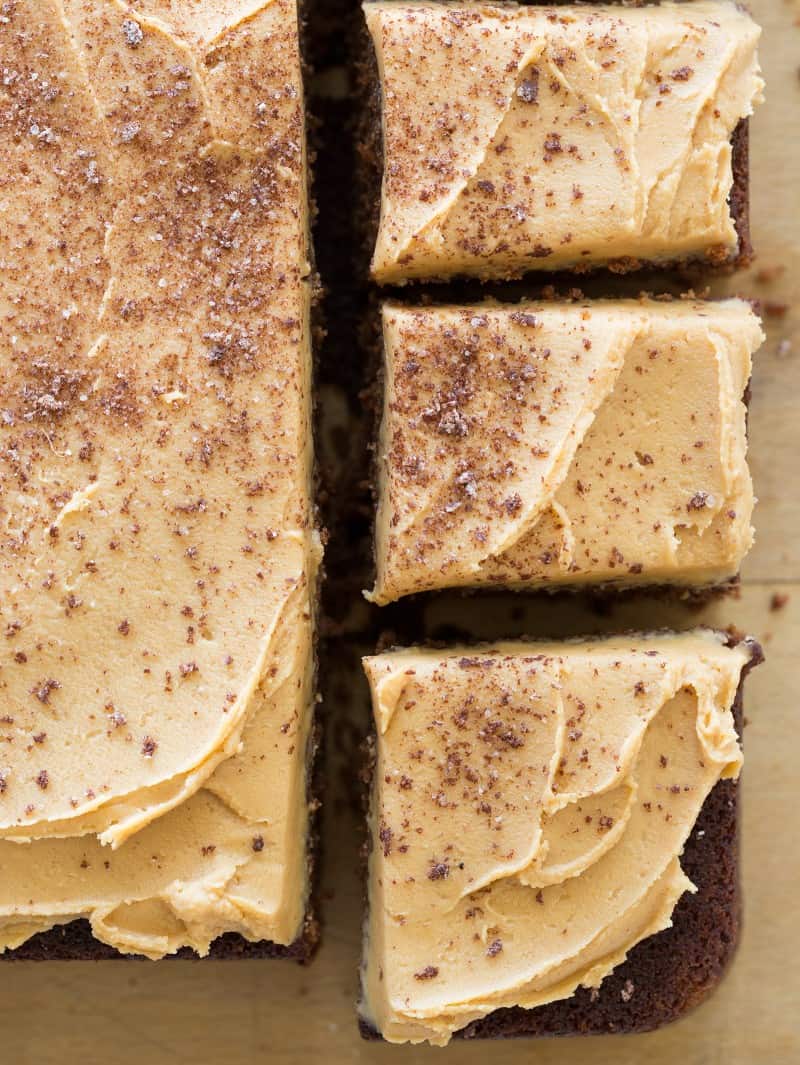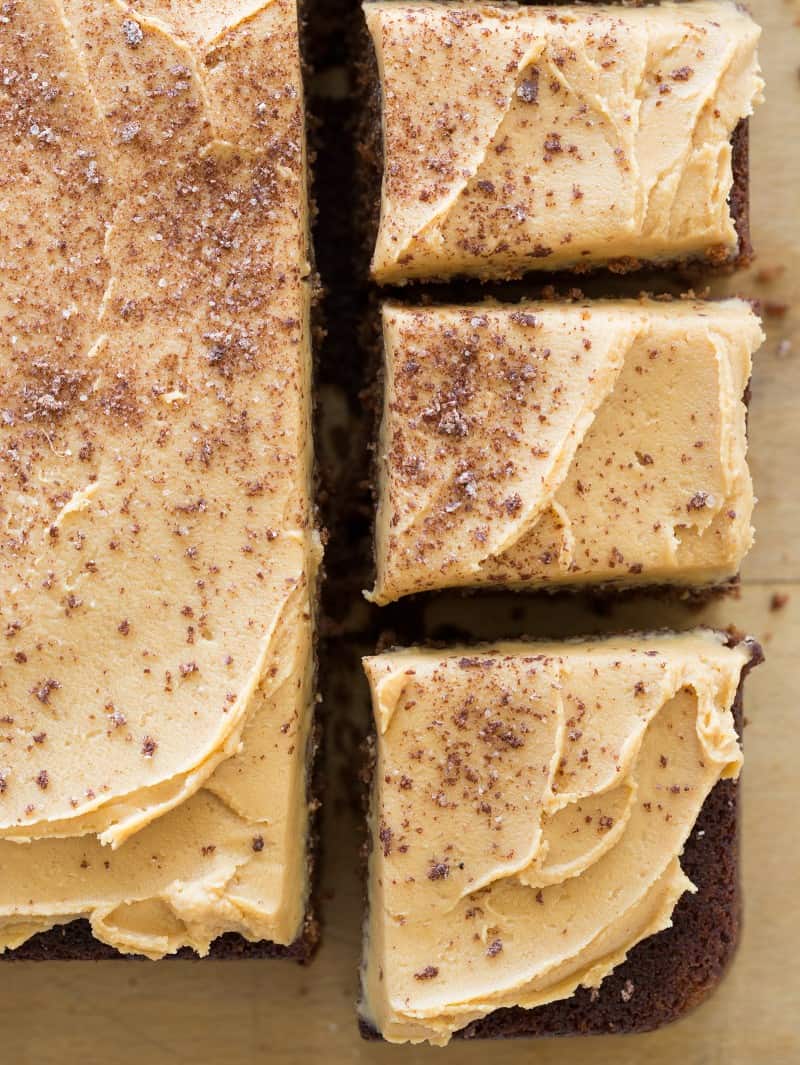 – Spicy Chocolate Stout Cake: Thanksgiving desserts don't always have to be all about pumpkin or pecan pie. If you're getting a little sick of seasonal pies we think this spicy chocolate stout cake is the best thanksgiving pie substitute. This quick and easy cake and buttercream duo can be made a day or two ahead of time and finished the day of the event by rewhipping the buttercream, spreading it over the sheet cake and serving it up. Super easy, totally delicious!
We hope we have been able to inspire you all to get into the kitchen and get creative with your thanksgiving spread this year! Don't forget to stay tuned the rest of the week as we introduce our new recipes including our: Maple Glazed Roast Duck, Apple-Thyme and Wild Rice Stuffing, Shave Brussels Sprouts Salad with a Prosciutto-Mustard Vinaigrette, and finally our no bake pumpkin creme brulee! Enjoy! Jenny + Teri
Check out these helpful Thanksgiving posts: