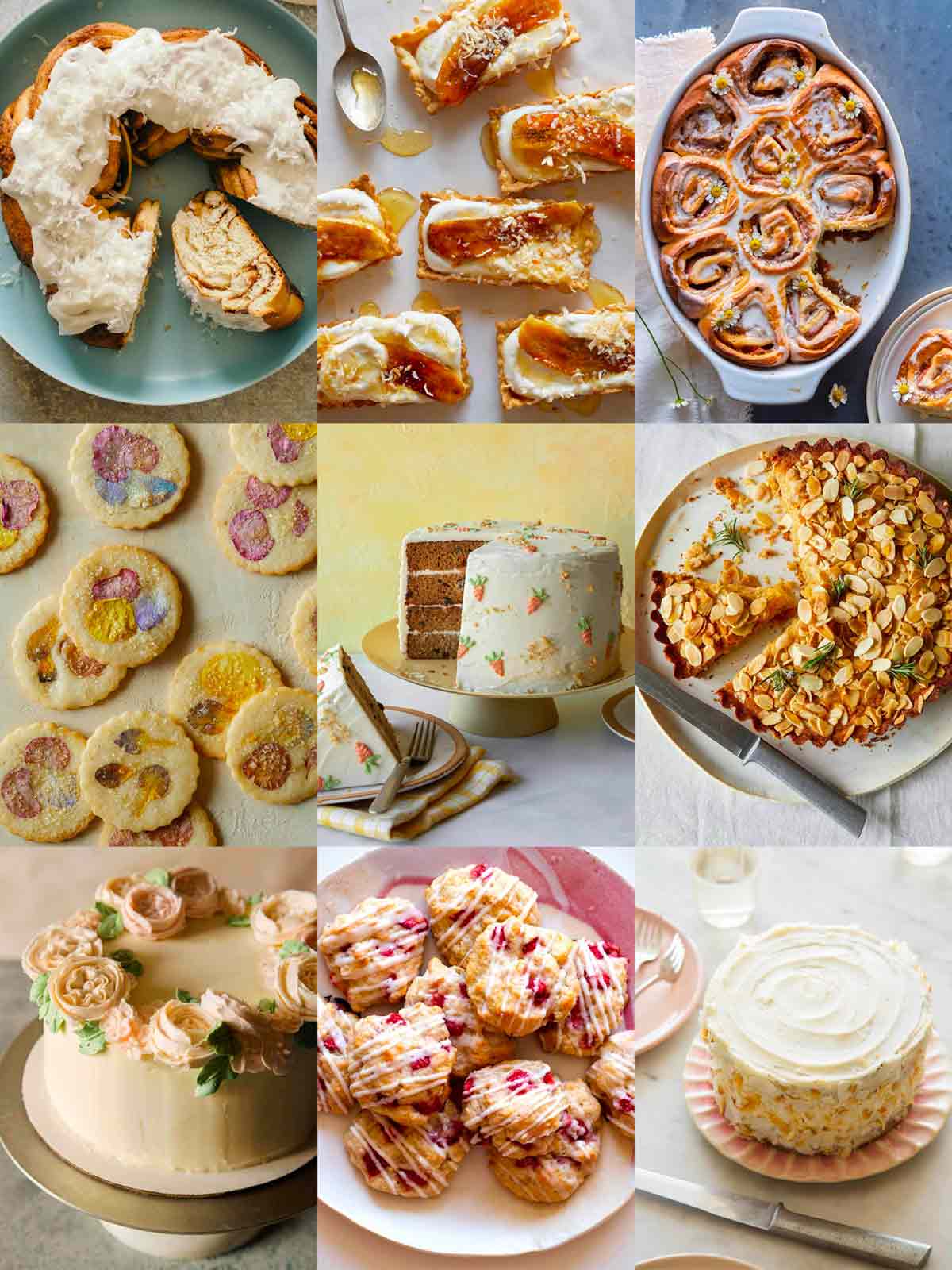 We've rounded up a list of some of our favorite Easter Dessert recipes for you all! We think it's the best way to end a delicious meal and definitely deserves some attention. We have easter dessert ideas for everyone – from layered cakes, cinnamon roll centric desserts, springtime cookies, and much more!
Layered Cakes For a Fancier Easter Dessert
Our Carrot Cake with the Creamiest Cream Cheese Frosting is at the top of our list! This traditional Easter dessert is always a welcomed treat at our dinner tables. We love the ultra rich cream cheese frosting that presses itself up against the delicious, moist, spiced cake! It's definitely one of our favorite easter cakes!
This Coconut Cake is another winner to serve this Easter. It's a soft and fluffy cake finished with a blanket of toasted coconut chips, spring cake deliciousness! If we're making this specifically for easter, we love dressing the top up with those candy coated, chocolate easter eggs, maybe even some marshmallows and other candies to really make this a festive easter cake!
Don't sleep on this Brown Butter Cake with Vanilla-Honey Frosting! The brown butter adds really delicious nutty and toasty flavors to this cake and it's the best. The vanilla-honey frosting is simple, but pairs really well with this aromatic cake.
If you want to go all out and get fancy with the decorating our Floral Wreath Cake is perfect! It's a total show stopper of a cake that's also super tasty, because that's the most important part!
Our Lemon Thyme Cake is another truly delicious cake that will really impress guests, but is easier to make than it looks!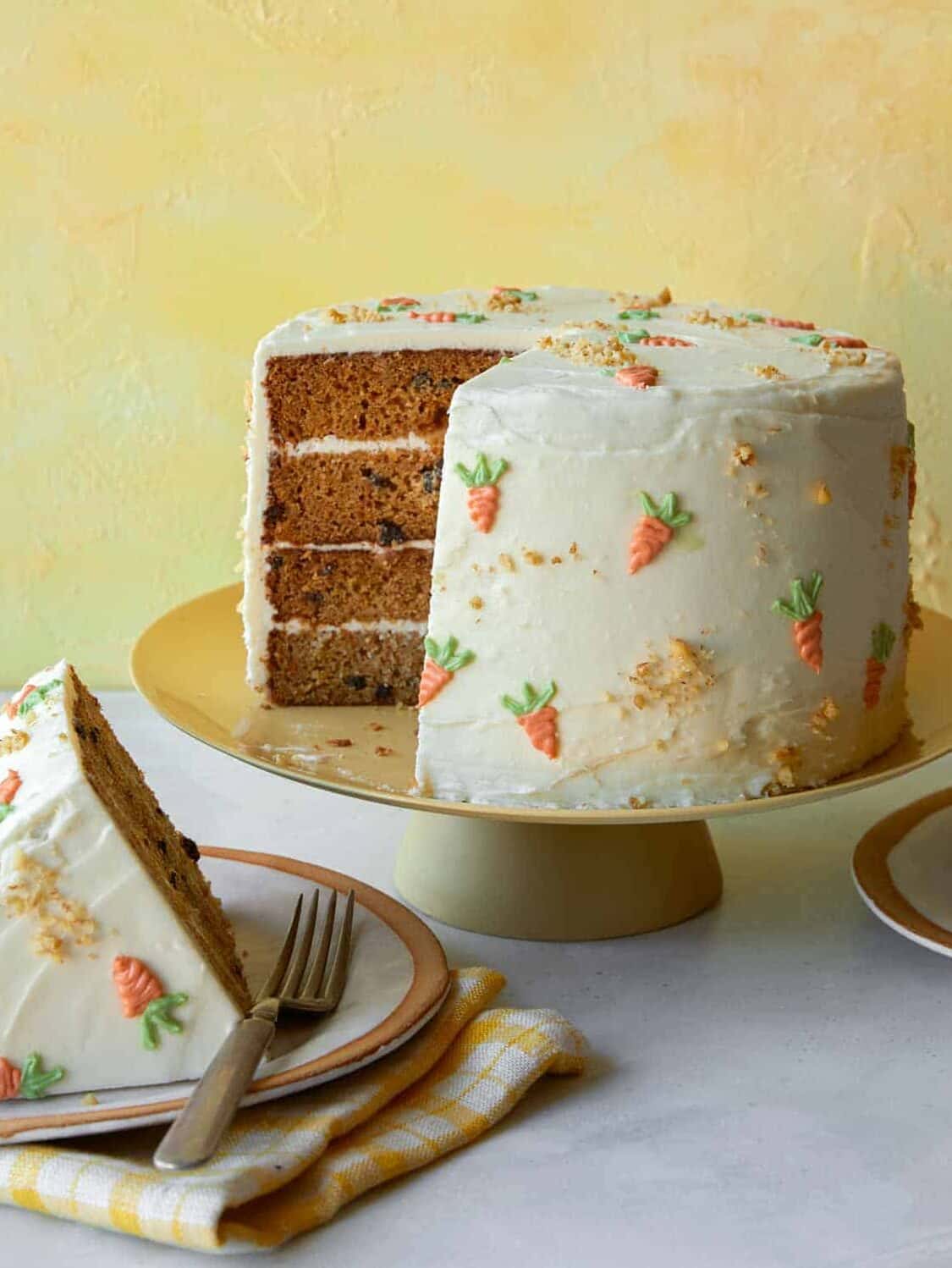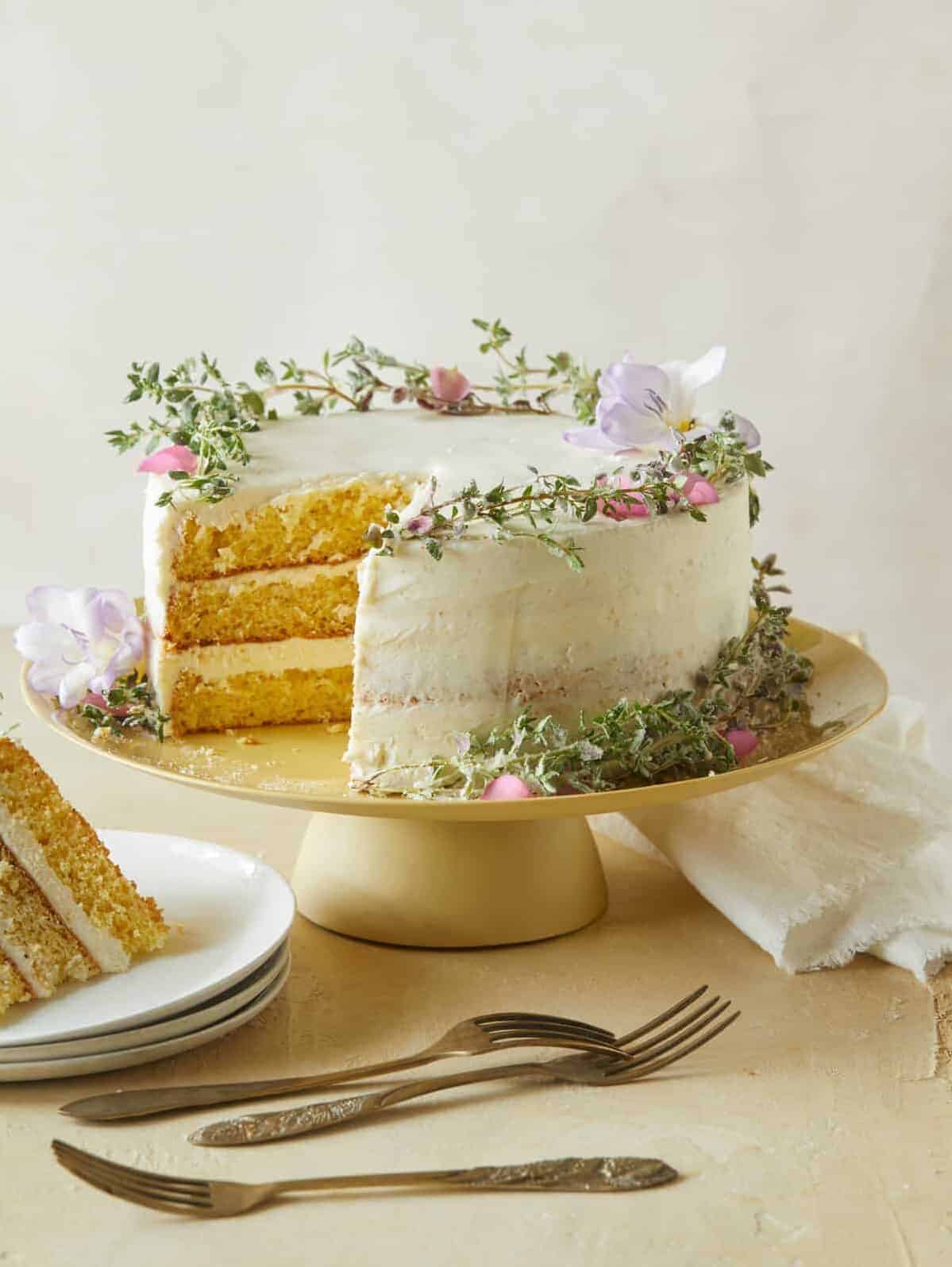 More Tasty Cakes
We LOVE this Almond and Honey Cornmeal Cake. The crisp, toasted sliced almonds are dripping in sweet honey and add a nice sweet crunch to the soft cake. It's a great cake with serve with after dinner coffee and tea.
Our Butter Cupcakes with Grapefruit Buttercream are a dream and our favorite easter cupcake! The butter cupcakes are simple to make, moist, and fluffy. The grapefruit buttercream frosting is SO GOOD! It goes perfectly with the butter cupcakes and has the most lovely light and sweet grapefruit flavor that will make you want to lick the bowl squeaky clean!
We love our Meyer Lemon and Poppy Seed Pound Cake! This classic combination of flavors is made a little more special with the Meyer lemons, that adds a natural bright and sweet flavor to the cake. We used a cake ring pan to bake this pound cake up, but you can definitely use a loaf pan for a more classic look!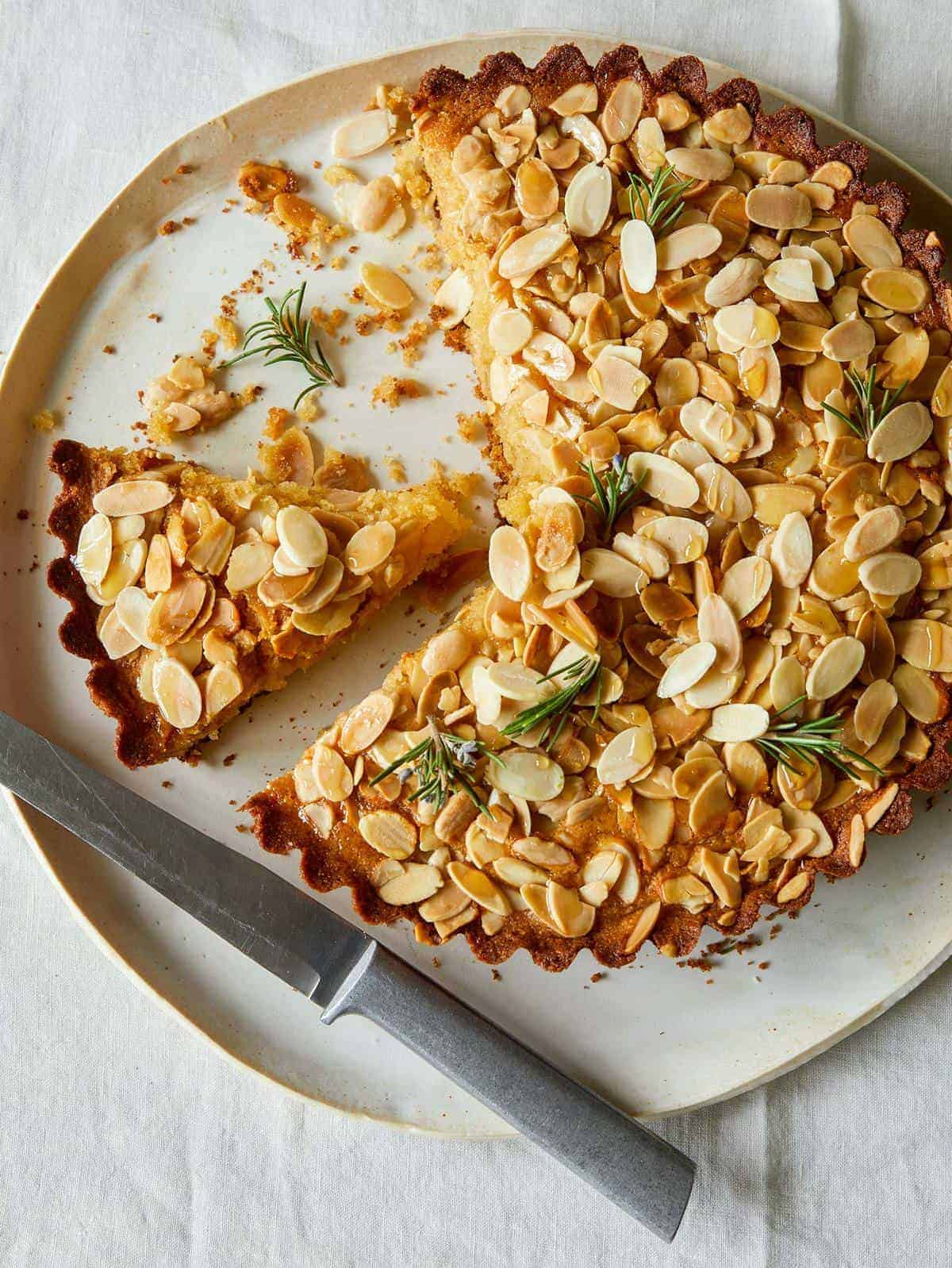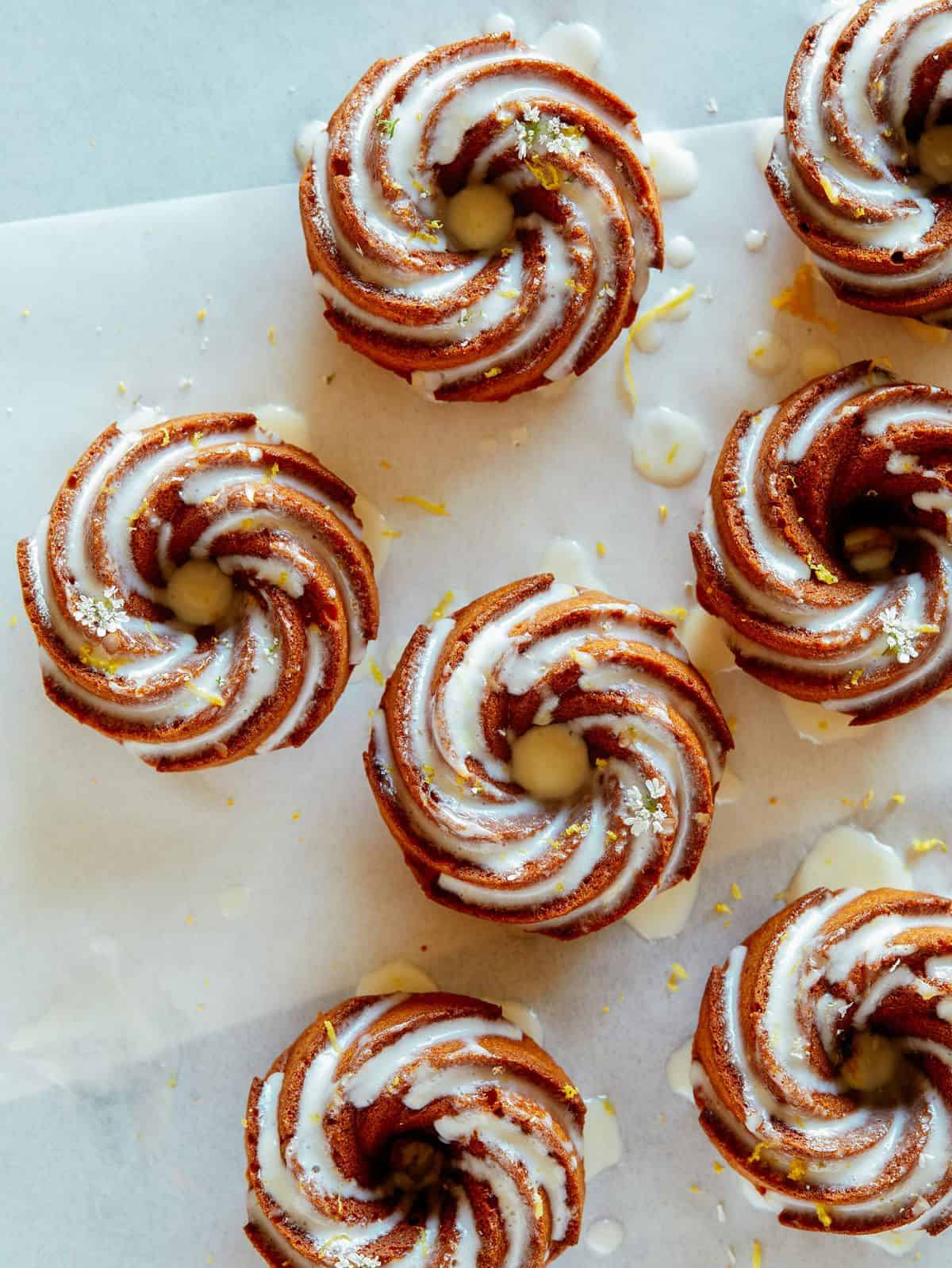 Springtime Cookies
These Floral Pressed Butter Cookies are so easy to make and really wow guests every time we serve some up! They're buttery, crumbly and perfect alongside a cup of coffee or tea. It's everything you want in a butter cookie and perfect as a sweet little Easter Dessert!
One of our favorite cookies on the entire site might be these Meyer Lemon Meltaways. They do in fact melt in your mouth and have the most pleasant Meyer lemon flavor.
Our Strawberry Shortcake Cookies just scream spring! They're made with fresh strawberries, have the texture of a soft shortcake but in the form of a simple, handheld cookie!
White Chocolate Dipped Butter Cookies are not only delicious, but super cute too! Best of all, you can change the garnishes on the cookies to whatever you want! Sometimes we love keeping it simple by topping the cookies with rainbow sprinkles!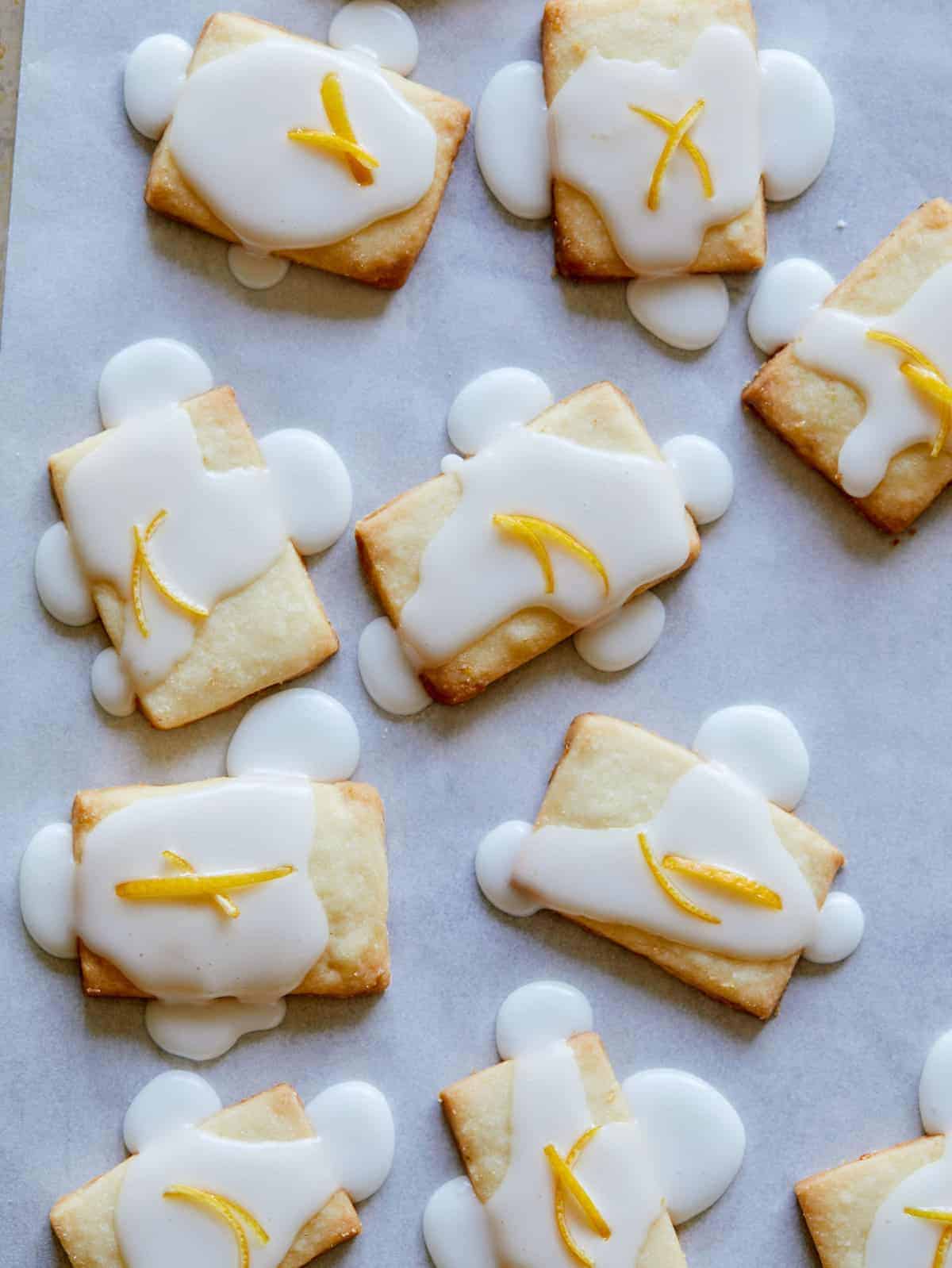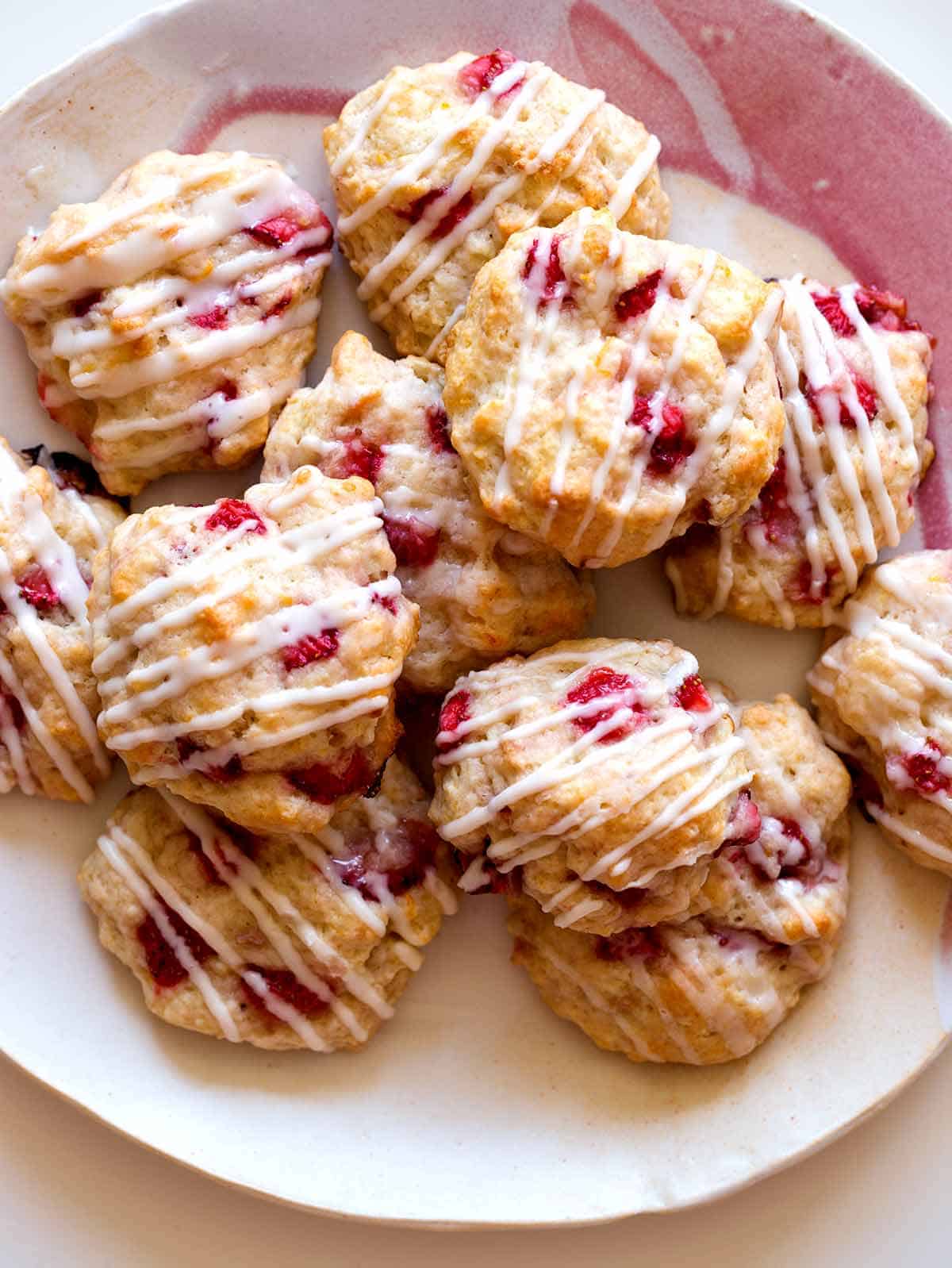 Cinnamon Rolls for Dessert? – Yes Please!
Our Cinnamon Roll Loaf give you all the flavors of delicious cinnamon rolls in a neatly packaged loaf! We dare you to try to east only one slice…impossible!
These fluffy Brown Butter Cinnamon Rolls are huge and we love it! We finished them with a very generous drizzle of our browned butter glaze, which take these cinnamon rolls way over the top. They're a perfect Easter dessert for anytime of the day!
Another favorite over here are these super seasonal and delicious Strawberry and Chamomile Cinnamon Rolls! The rolls are studded with fresh strawberries and finished with the most addicting chamomile flavored glaze.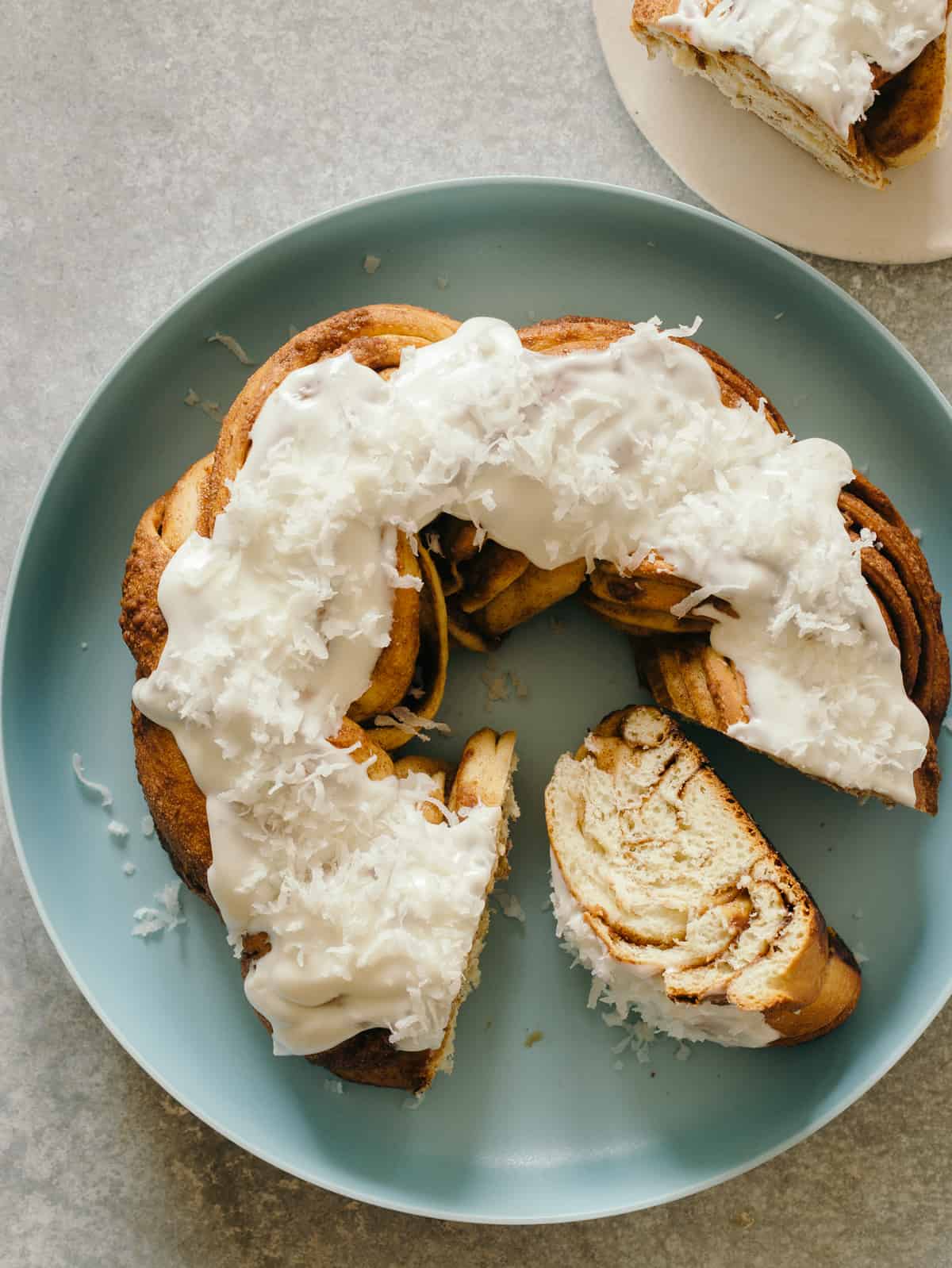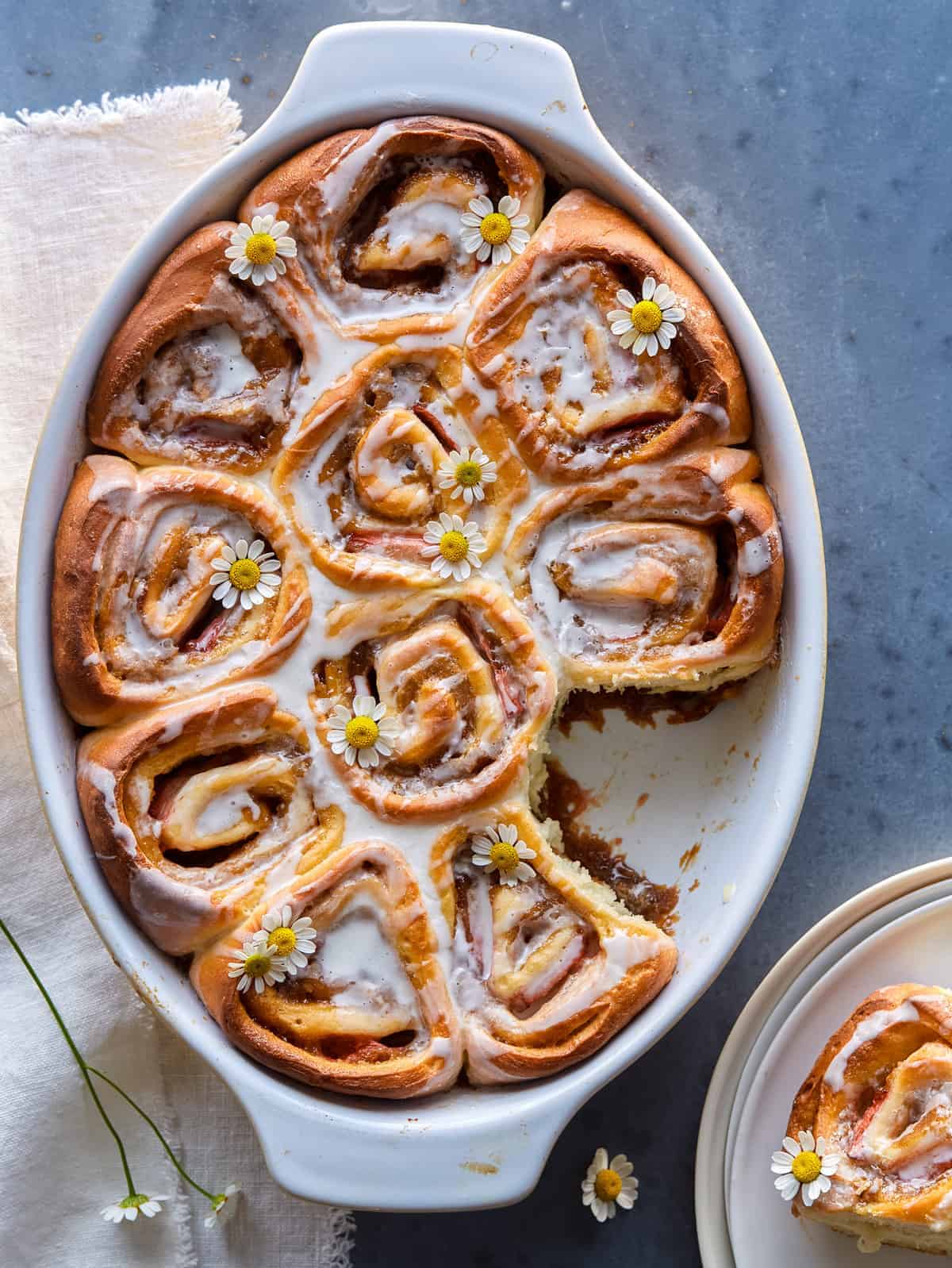 Our Favorite Easter Pie Recipes
If making pies intimidate you, we highly recommend starting with our Blueberry Slab Pie! This pie is super low maintenance, but still gives you all the goodness one expects from a fruit pie – a buttery, flaky crust surrounding sweet, warm, oozy fruit filling.
Our French Silk Pie is also very high on the list of our favorite pies! The soft, fluffy and ultra chocolatey pie filling is sandwiched between a buttery graham cracker crust and fluffy mounds of whipped cream. It's truly the ultimate pie experience!
Banana Cream Pie is such a bright, cheery and delicious pie! Not only is it a perfect Easter dessert, but a pie we want to eat all spring and summer long!
Our Crunchy Peanut Butter Pie Pops are sort of like peanut butter pie meets chocolate dipped ice cream bar. It's a ridiculously delicious dessert that always pleasantly surprises everyone!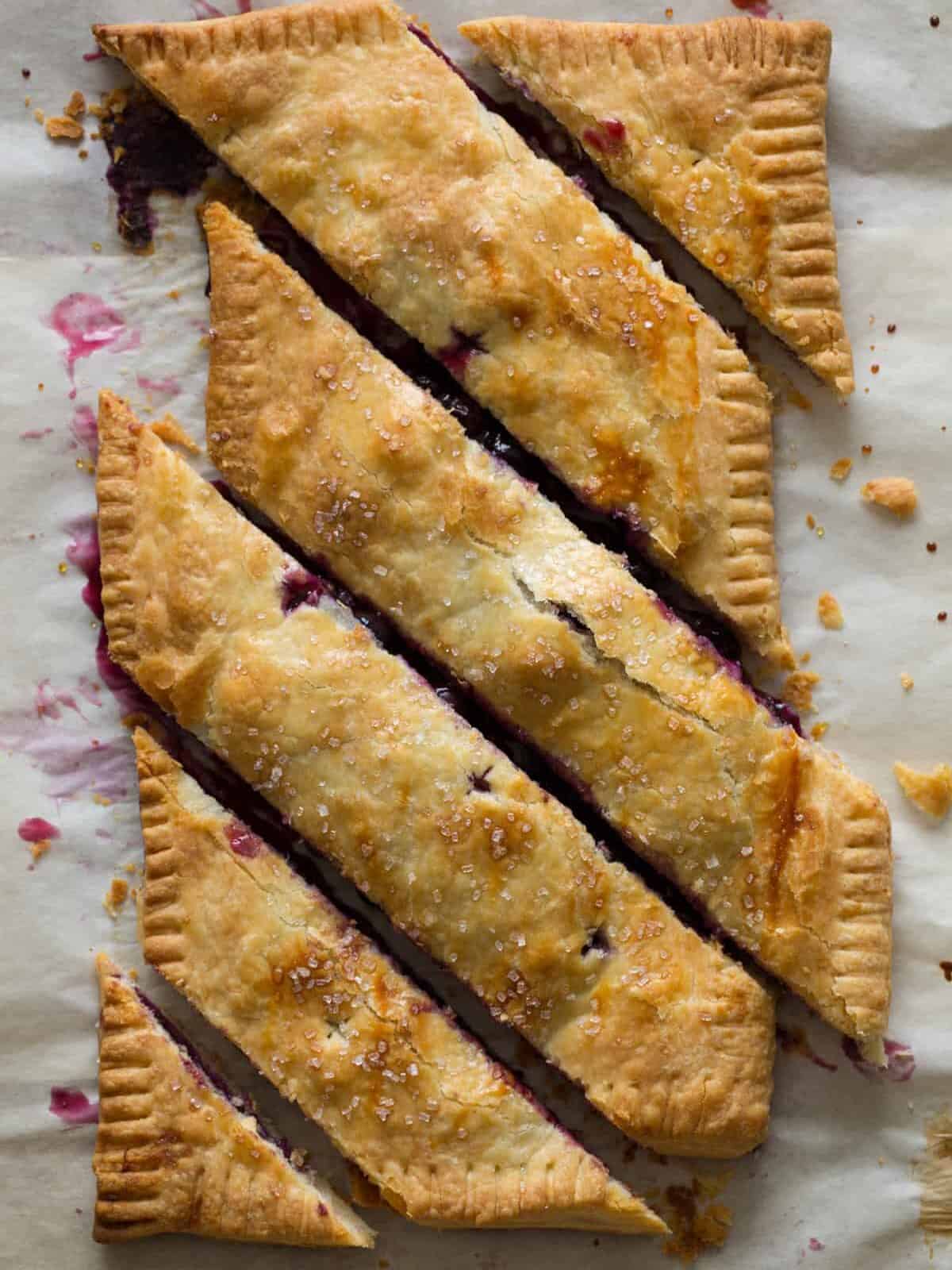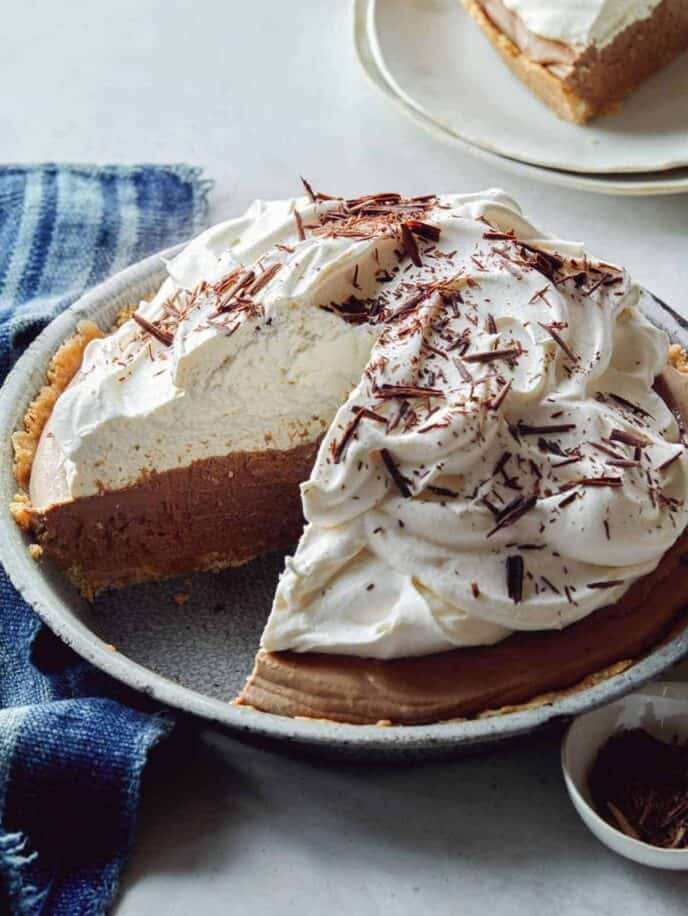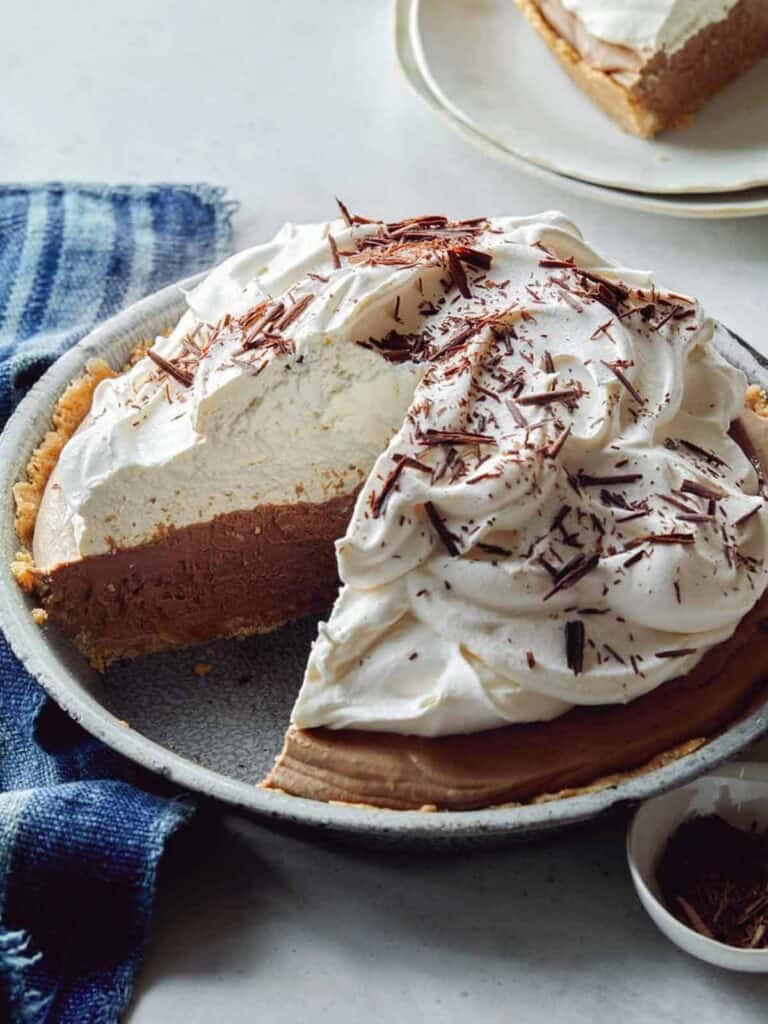 More Delicious Easter Dessert
We love these delicious Coconut Oat Bars. They're packed with so much flavor, are easy to transport and can be made up to 2 days ahead of time!
A popular recipe on our site is of our Banana Coconut and Honey-Cream Tarts! They're our version of if banana pudding, banana cream pie and bananas foster all got together to make one epic dessert
Strawberry Tiramisu is a special Easter dessert to make to impress guests. It's a lighter, spring inspired version of the classic coffee/custard/chocolate based dessert that everyone loves!
If you need to whip something up last minute this Honey Brick Toast recipe is for you! It takes no time at all to make and results in the most delicious sweet toast. We topped ours with soft whipped cream, fresh, juicy strawberries, a drizzle of honey, and shredded coconut. So good!
We knew our Banana Pudding just had to make this list of Easter Desserts! We can really eat banana pudding anytime, but making them for a special occasion is something we love to do and guests always love them!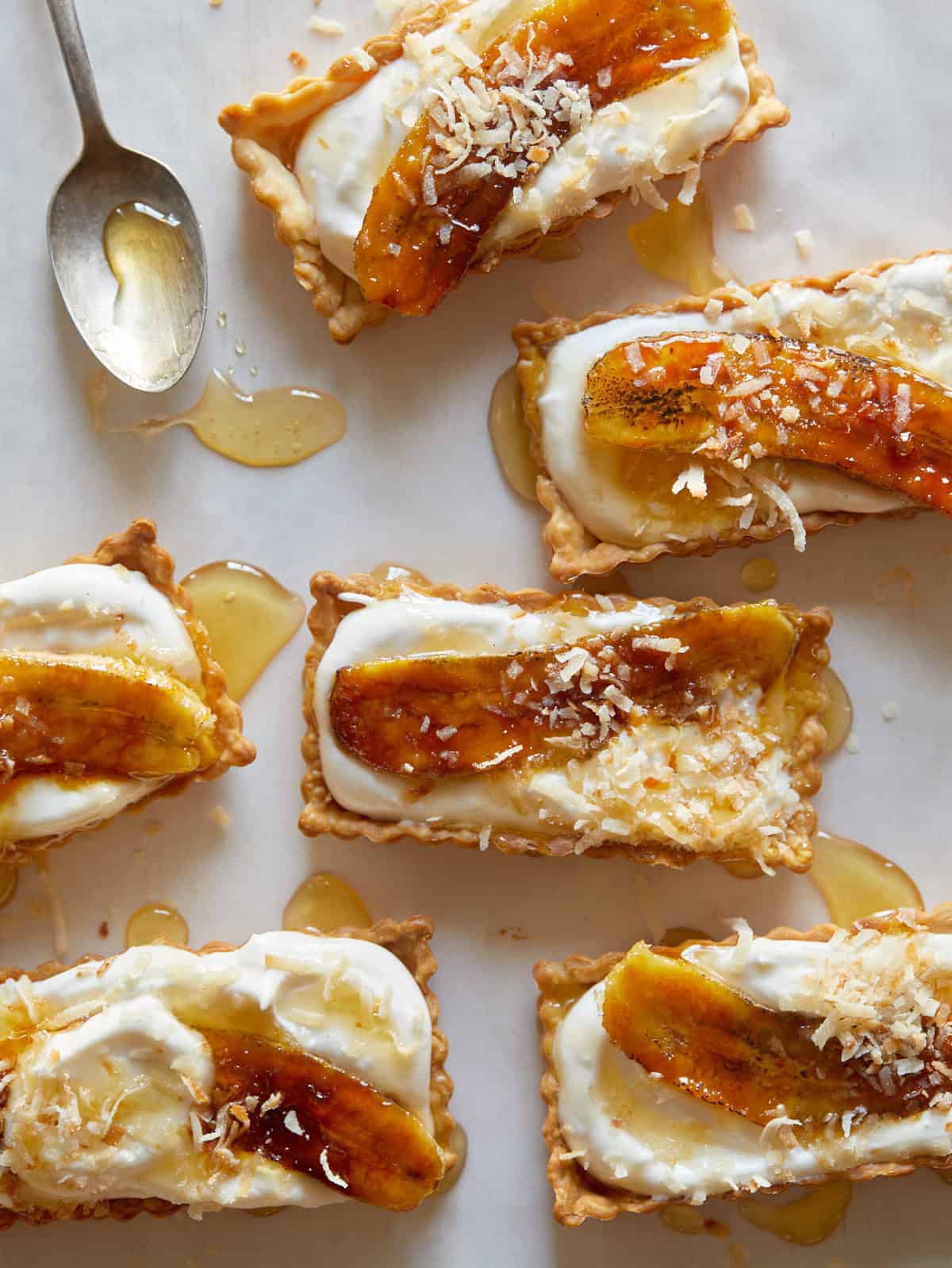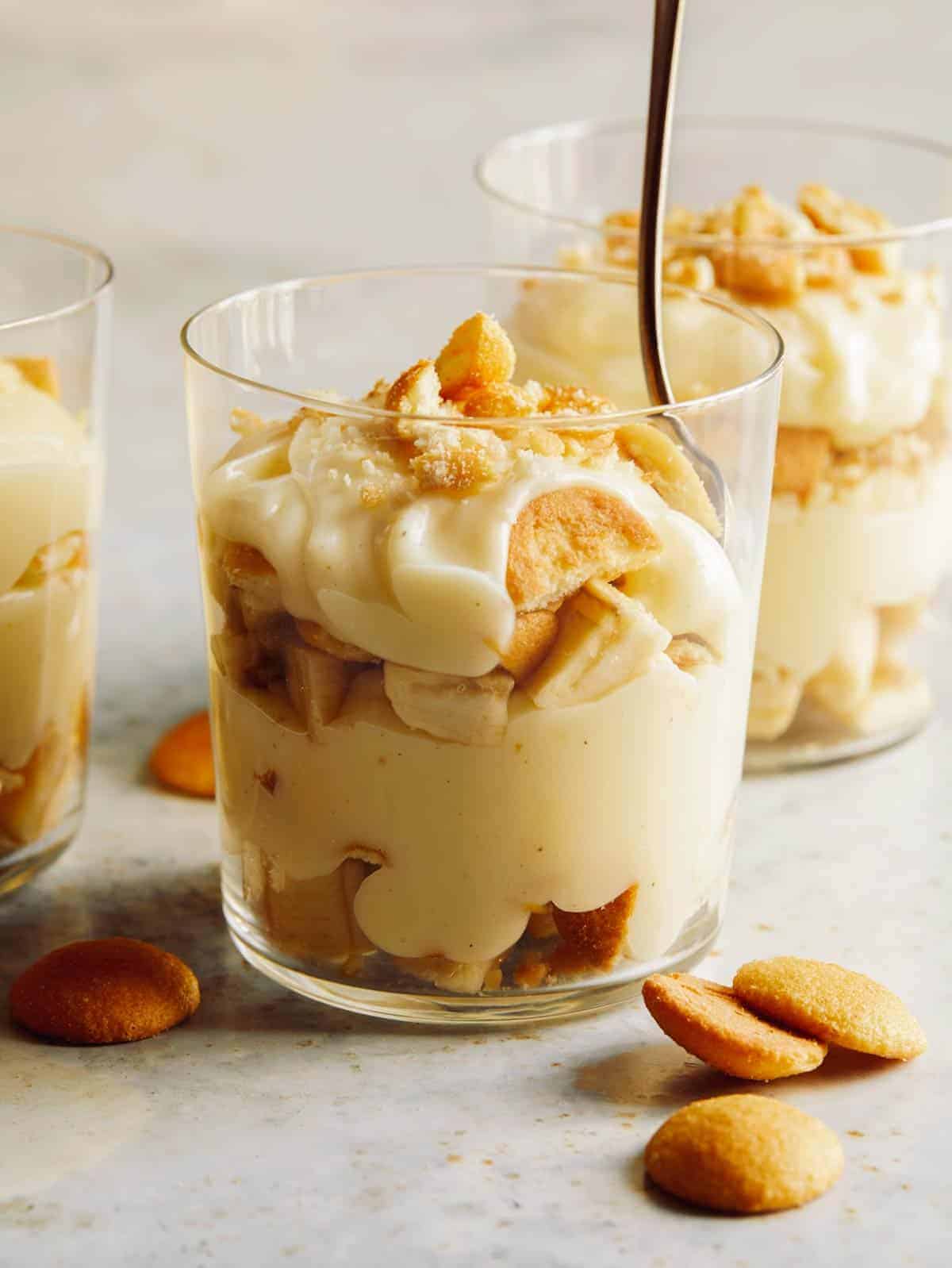 Even More Delicious Dessert Recipes You Will Love
Also check out our posts for our Best Easter Brunch Ideas and Best Easter Dinner Ideas!