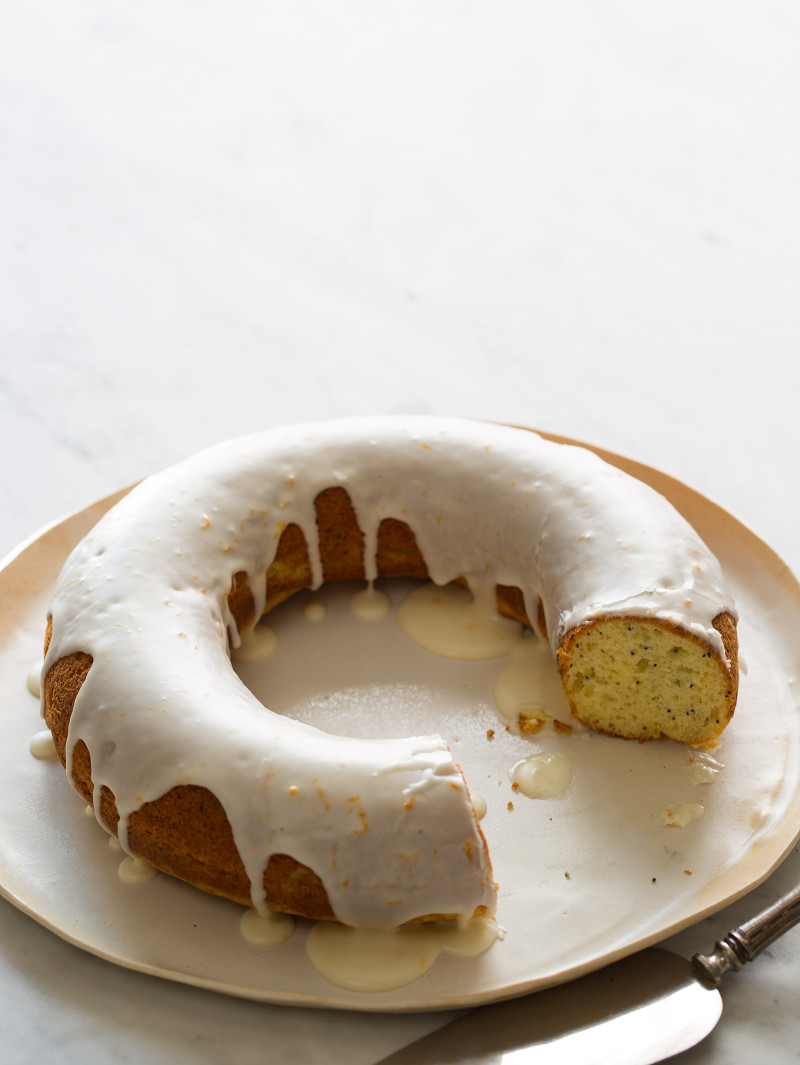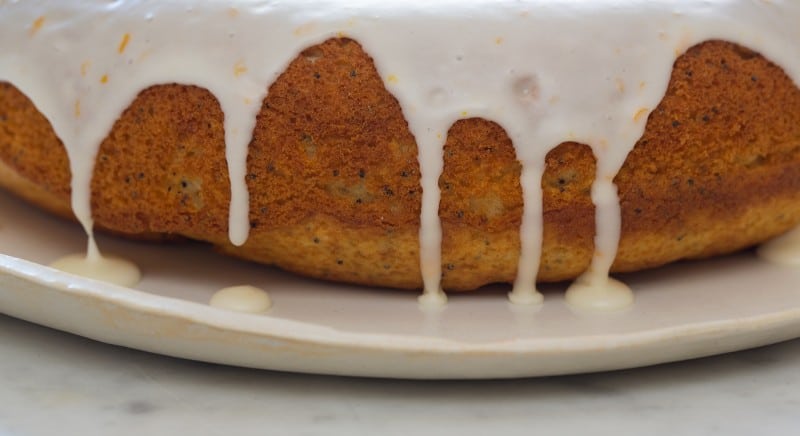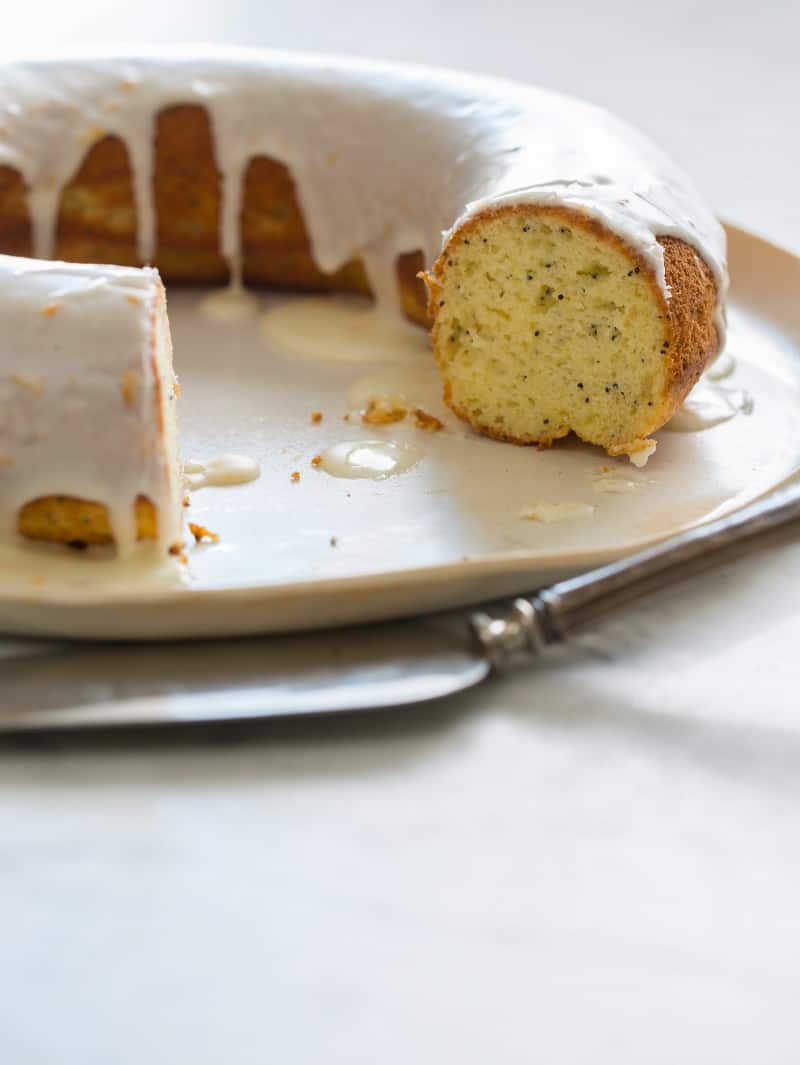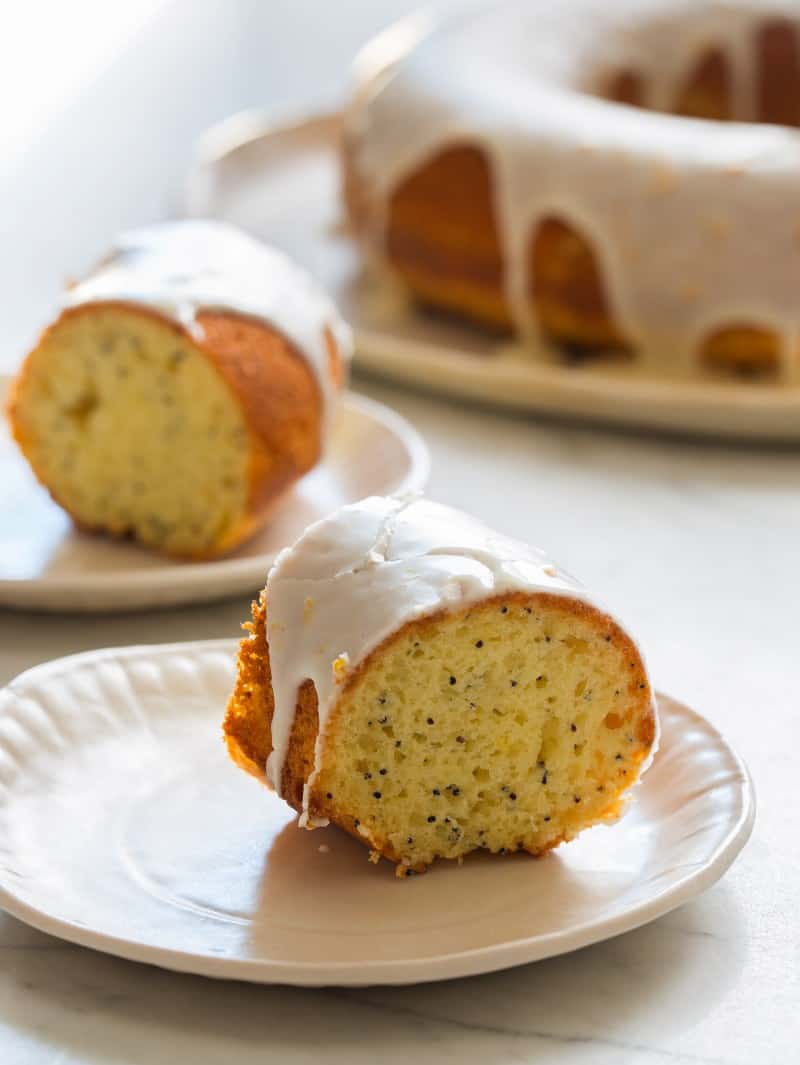 Pound cakes are my favorite. I think pound cakes are the easiest way to get a pretty looking dessert without getting too crazy, and by too crazy I mean frosting a three layer cake and making it look pretty. With pound cake, all you usually have to do is drizzle some glaze on top. That's easy, and so pretty! I love cakes that have drip situations. Obsessed. I have a collection of drip cake situations on my computer for inspiration. I think I love it so much because its just so pretty and impressive, but with not that much effort. So to continue our Traditional Thanksgiving Spread recipe week, we have this Meyer Lemon and Poppy Seed Pound Cake WITH a Citrus Vanilla Glaze. I love pies at Thanksgiving, but I would not argue when it comes to serving cake. This pound cake is easy to put together, so I would go for cake and pie if it were me. You have the time, yea?
♥ Teri
Meyer Lemon and Poppy Seed Pound Cake with a Citrus-Vanilla Glaze
Makes 1 (10 inch) pound cake
Ingredients:
3 cups all purpose flour
1/2 teaspoon baking powder
1/4 teaspoon baking soda
1 teaspoon salt
1 cup buttermilk
1/2 cup fresh Meyer Lemon juice (about 8 lemons)
1 cup (2 sticks) unsalted butter, softened
2 1/2 cups superfine sugar
3 eggs plus 2 yolks
1 teaspoon vanilla extract
1/2 teaspoon almond extract (optional)
2 teaspoons poppy seeds
citrus-vanilla glaze:
1 tangerine, zested and juiced (or 1/2 medium orange)
2 tablespoons milk
1/2 teaspoon vanilla extract
2 1/2 cups sifted powdered sugar
1. Preheat oven to 350˚F.
2. Place all dry ingredients, except poppy seeds, into a large mixing bowl and whisk together. Set aside.
3. In a stand mixer with a paddle attachment or an electric hand mixer cream together butter and sugar. Add eggs and yolk, one at a time, scraping down bowl after each addition.
4. Stir in buttermilk, lemon juice and vanilla and mix until well combined. Pour Flour mixture into butter mixture and stir until just combined. Fold in poppy seeds.
5. Pour mixture into a prepared bundt pan and bake for 50 minute to 1 hour and 10 minutes or until golden brown and toothpick comes out clean when inserted into the center of the cake.
6. Remove from oven and allow to cool for about 30 minutes.
7. Run a knife along edge to loosen and invert onto plate or cake stand.
8. For glaze: Place sugar in a mixing bowl and add tangerine juice and milk. Stir together with a fork until complete combined. Stir in vanilla and zest. Add more sugar or tangerine juice, 1 tablespoon at a time, to adjust consistency, if needed.(should be pourable)
9. Pour glaze over cake and allow glaze to set, 15 to 20 minutes.
10. Slice and serve.