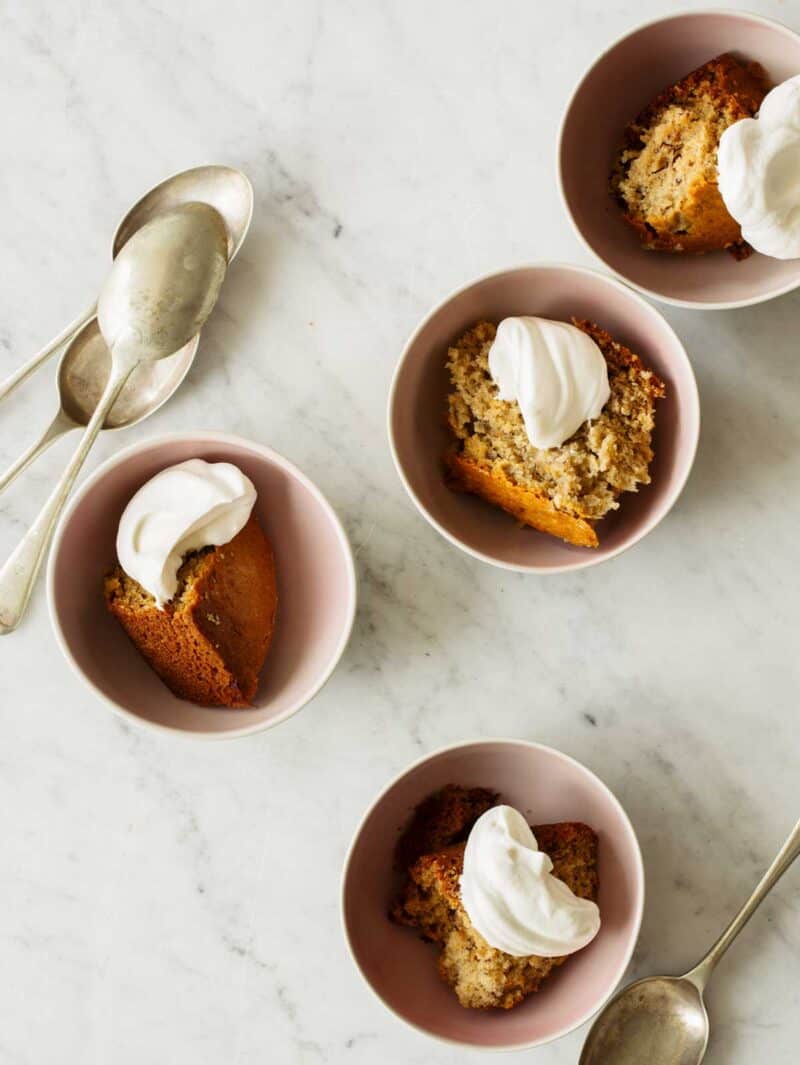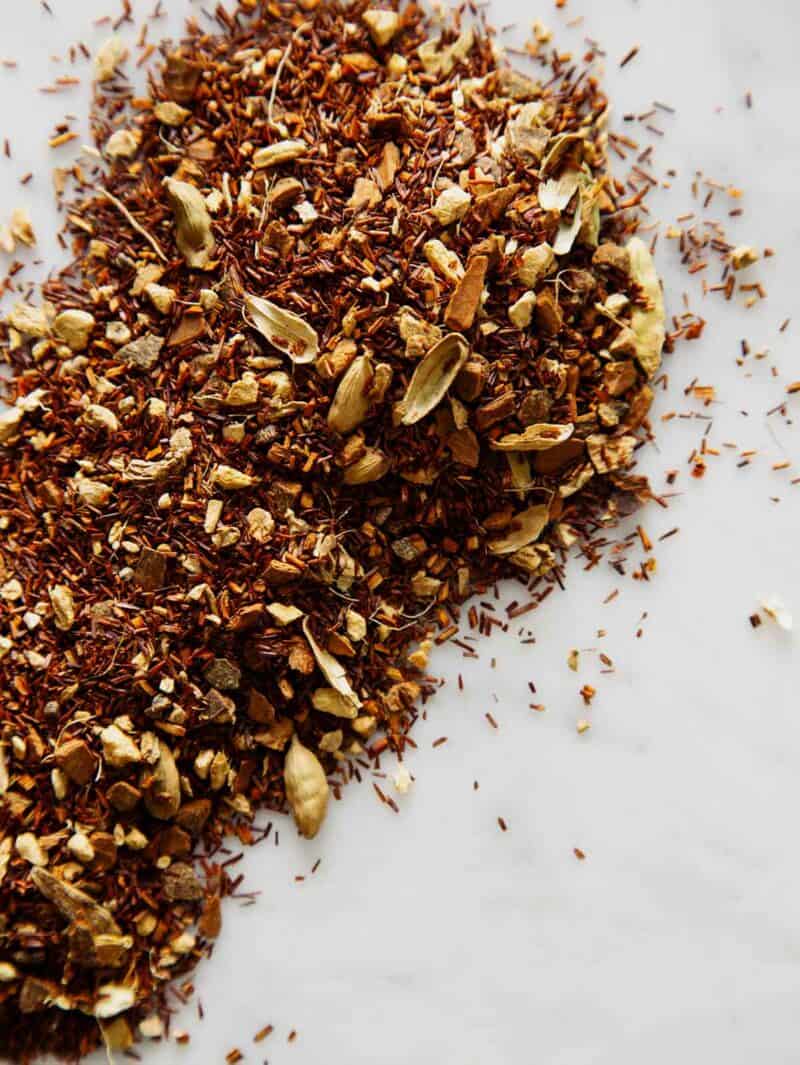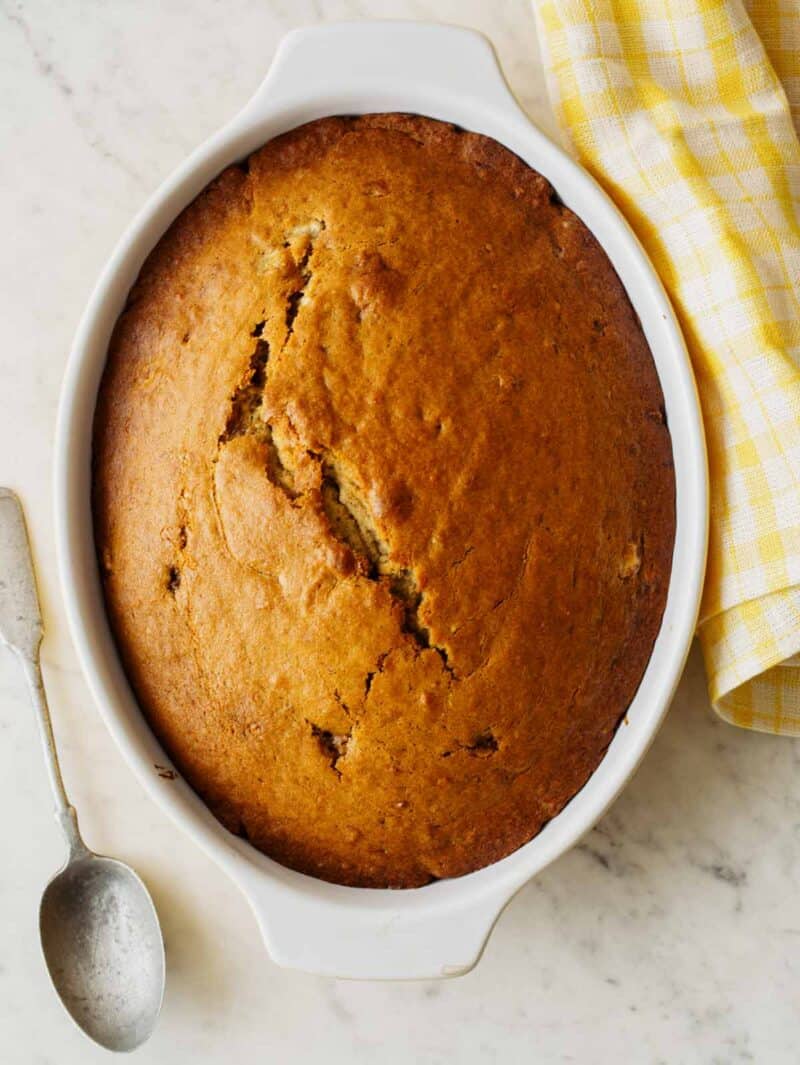 When I was coming of age in Idaho, during the weekends my friends and I would hang out at coffee shops. It wasn't like how people hang out at coffee shops now, where they essentially go there and work. We would hang out there and basically do nothing, because there was nothing to do. I remember we all got chai lattes, because coffee was still pretty gross to us. In fact, I think chai was my bridge to coffee. As soon as I went to college and had to pull all nighters all the time, the chai latte morphed into a dirty chai and just kept getting dirtier and dirtier. I don't really drink chai lattes ever anymore, but I still love them. So when we decided to make this Banana Chai Cake I was really excited. I love banana bread, and banana dessert in general, so this Banana Chai Cake is like a really awesome food marriage that would have ideally existed back when my friends and I were coffee house loiterers. We like to serve this with whipped cream, or ice cream. Plain is good too though!
♥ Teri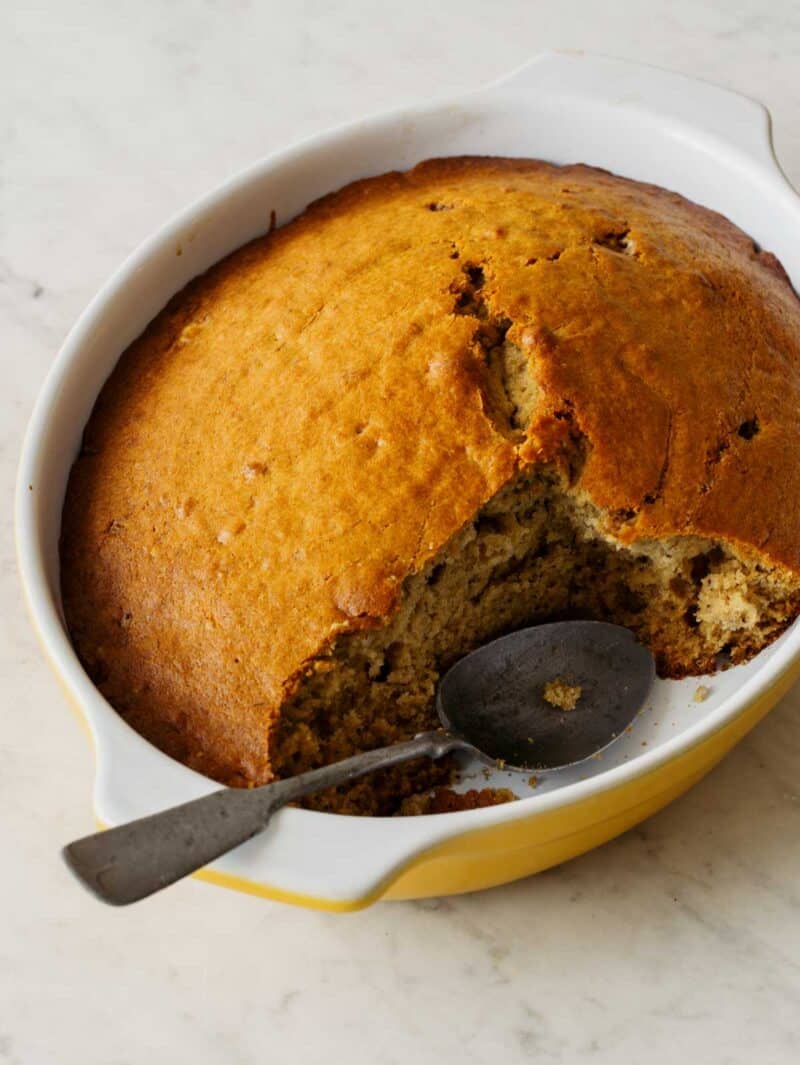 More recipes you might like: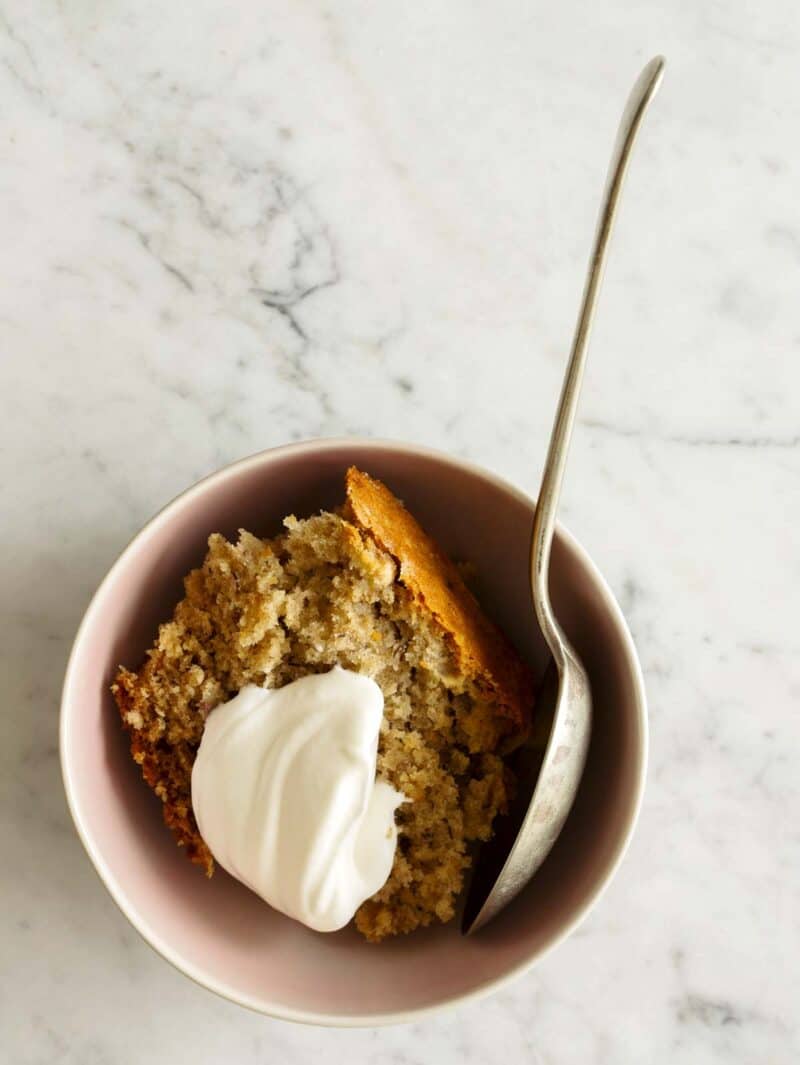 Hungry for more?
Subscribe to never miss a recipe.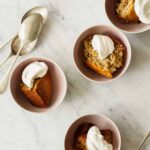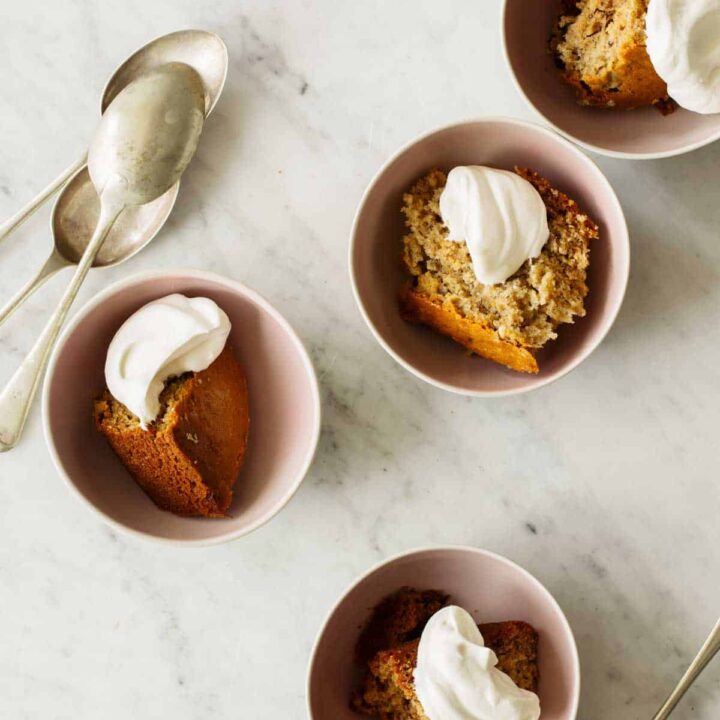 ---
Chai Banana Cake
INGREDIENTS
2 ¼

cups

all purpose flour

1

teaspoon

baking powder

1

teaspoon

baking soda

1

teaspoon

ground cardamom

1

teaspoon

ground cinnamon

½

teaspoon

ground ginger

½

teaspoon

salt

¼

teaspoon

allspice

¼

teaspoon

nutmeg

1

cup

whole milk

1

tablespoon

your favorite chai tea

3

medium

(over-ripe) bananas

½

cup

(1 stick) unsalted butter, softened

1

cup

light brown sugar

2

eggs

1

teaspoon

vanilla
INSTRUCTIONS
Preheat oven to 325°F. Sift flour, baking powder, baking soda, salt, cardamom, cinnamon, ginger, salt, allspice, and nutmeg together, into a mixing bowl and set aside.

Pour milk and chai into a saucepan and bring to a simmer. Remove from heat and steep for 20 minutes, discarding the used chai. Then in a small bowl, mash bananas with chai milk. Set aside.

In another mixing bowl cream together butter and sugar, about 2 minutes. Scrape down sides of the bowl and add mix in eggs, one at a time.

Stir in the vanilla and banana mixture, until just combined.

Add in flour mixture and stir together until fully combined.

Grease an 8″x8″ baking dish or an 11″ (oval) baking dish and pour in banana cake mixture.

Bake for 1 hour 20 minutes to 1 hour 30 minutes or until a toothpick comes out clean when inserted into the center of the bread.

Allow bread to cool in pan for about 20 minutes before removing and allowing bread to cool completely. Slice and serve.
NOTES
*Makes 1 (9") loaf or 5 (3") loaves
Calories:
275
kcal
Carbohydrates:
44
g
Protein:
4
g
Fat:
9
g
Saturated Fat:
6
g
Cholesterol:
50
mg
Sodium:
250
mg
Potassium:
192
mg
Fiber:
2
g
Sugar:
23
g
Vitamin A:
328
IU
Vitamin C:
3
mg
Calcium:
71
mg
Iron:
1
mg