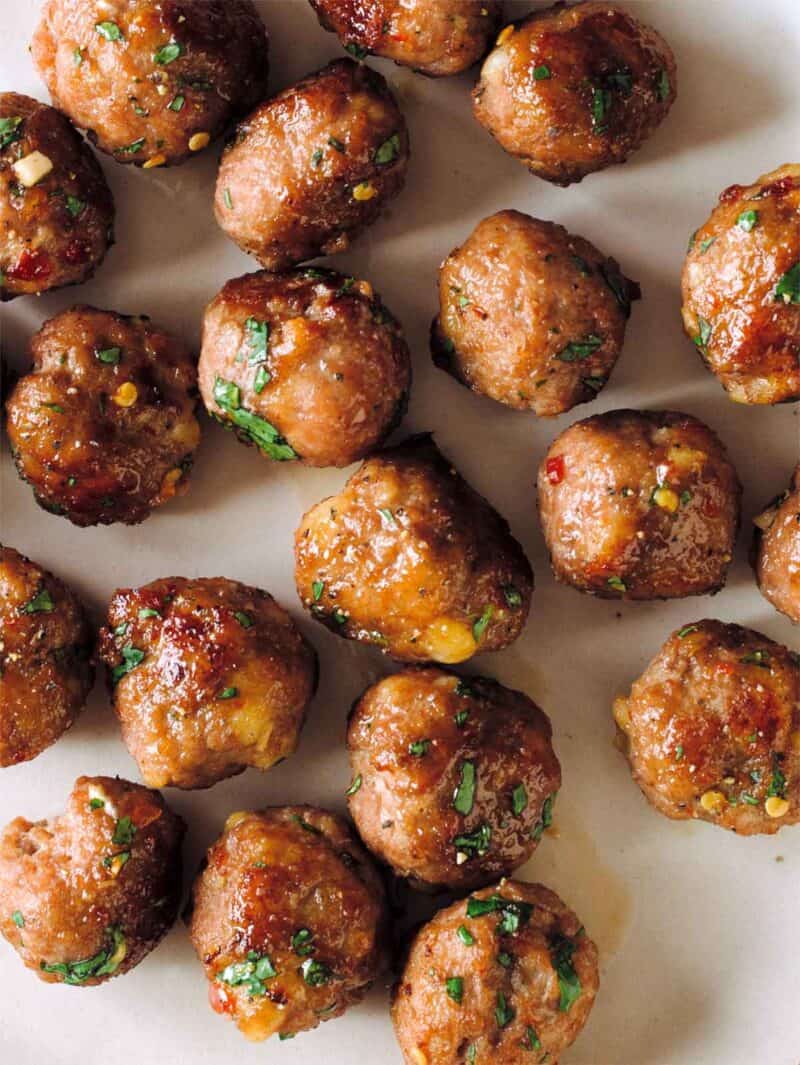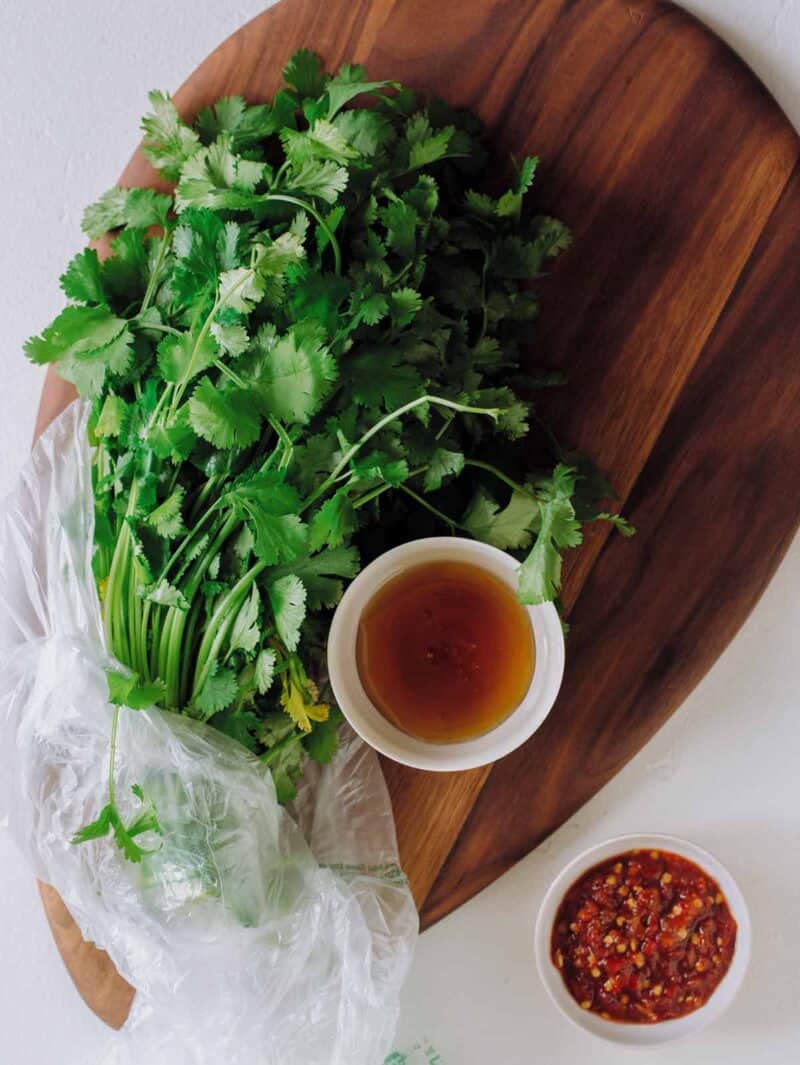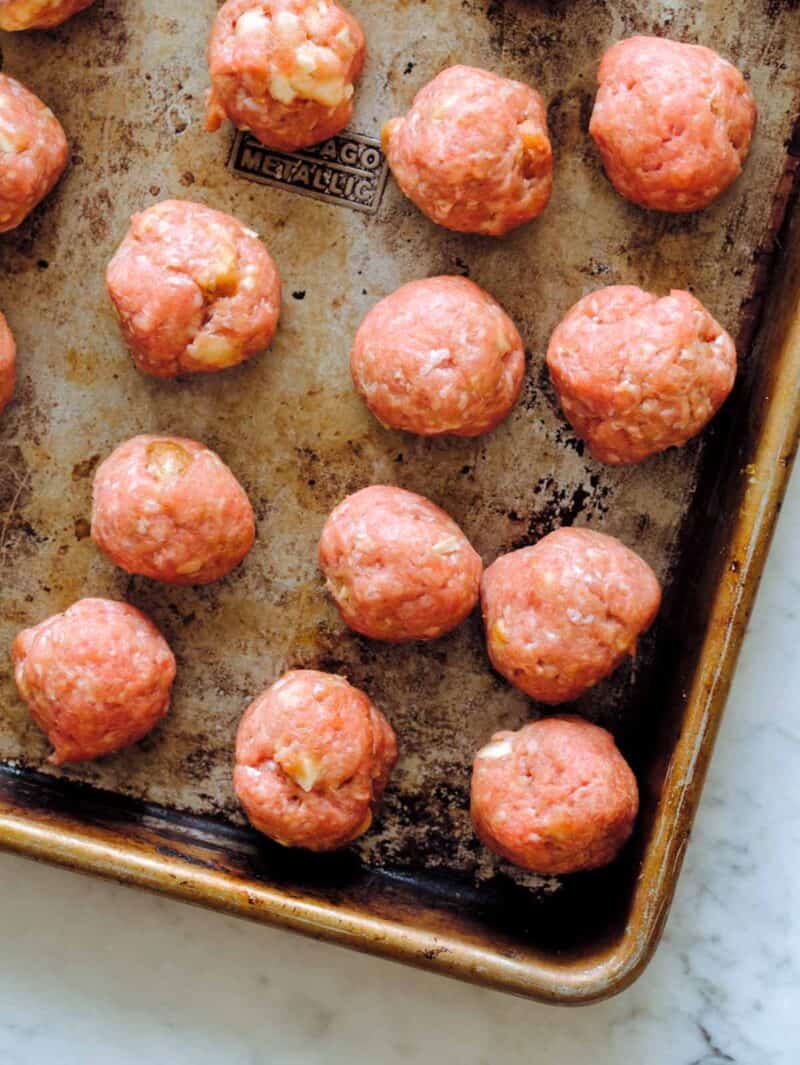 I turned 30 last Friday. What a weird experience that was. I don't really do much for my birthdays because honestly, they are not that big of deal to me. This one for some reason was different. When you're little, or a teen in junior high you have all these high hopes for where you will be when you're 30, successful, with a huge house, cool friends, exercising, and generally being weird. When you get to 30 and some of those dreams are not real yet it's a strange feeling. It's not like I have accomplished nothing, or that I feel like I have let myself down in anyway, it's more like "Wow, life moves fast, and it's kinda scary." In the week leading up to my 30th I had lots of mini melt down, and a couple of bigger ones. Most involved crying, and some involved sobbing for no reason. I was totally weirdly emotional. Yuck. Luckily, all my friends who are in their 30's were telling me how much better the 30's are than your 20's. So I do feel a lot better. I also feel a renewed sense of ambition to do things, lots of things, different things. Kind of exciting! I wonder how you all felt when you turned 30?
Some of you probably have seen from our Instagram that one of us is in Tokyo. That's me! I'm there! Eating sushi and ramen and gaining a million pounds. This is my birthday trip! Follow along! ☺
To cheers to my 30th can we all just please eat some meatballs? Meatballs are one of my favorite food groups. You can eat them as an appetizer, put them on a pasta, or put them in a huge sandwich, which is my preferred way of consumption. These meatballs are a little spicy and a lot delicious. Another way I will totally eat these are cold, like left over pizza the next day, still delicious. Is that gross? I hope not. Enjoy!
♥ Teri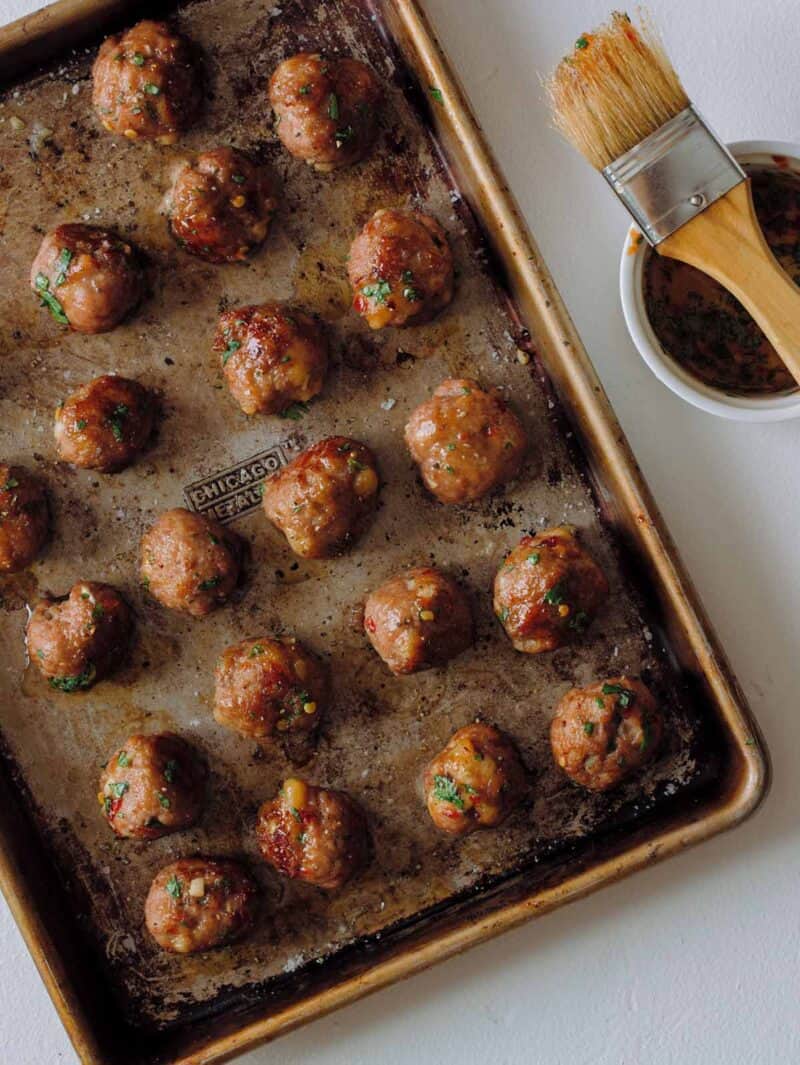 More meatball recipes you will love: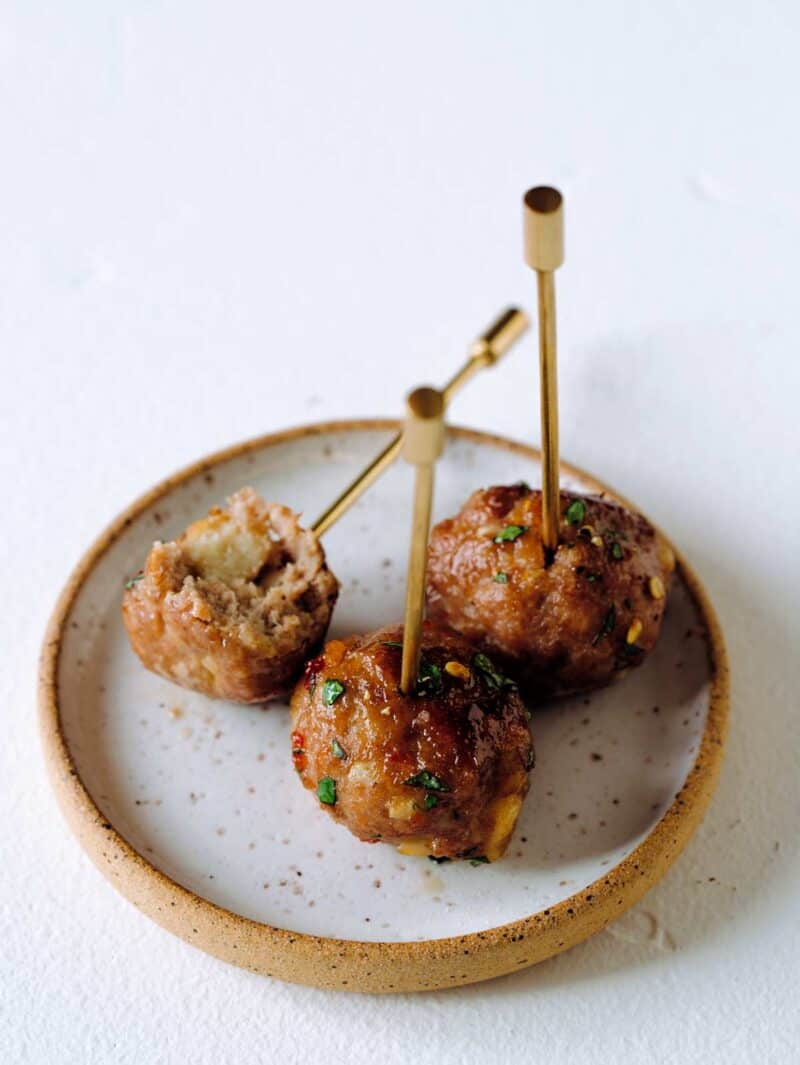 Hungry for more?
Subscribe to never miss a recipe.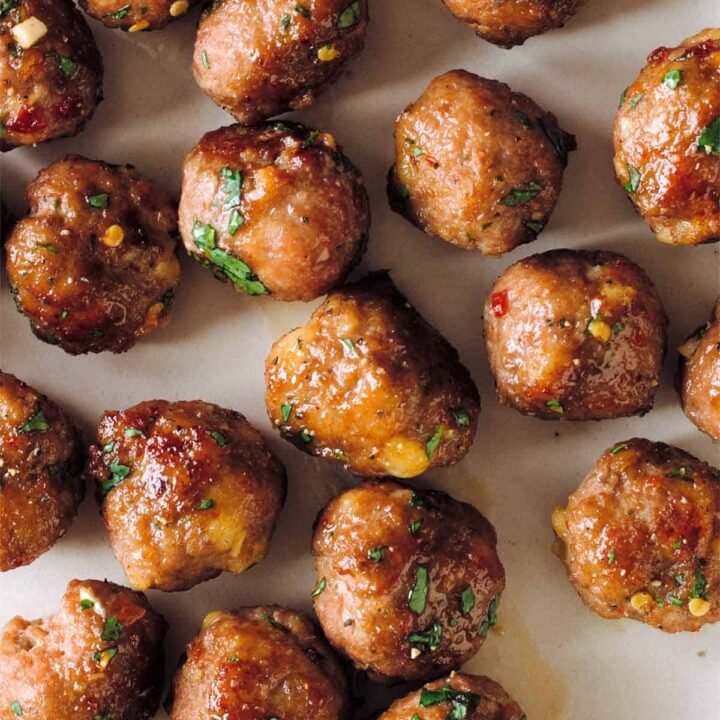 ---
Ginger-Garlic Cocktail Meatballs
INGREDIENTS
sweet chile sauce
⅔

cup

rice vinegar

⅔

cup

granulated sugar

3

tablespoons

(Sambal) hot chile sauce

2

tablespoons

cornstarch (dissolved in 3 1/2 tablespoons water)
meatballs
1

slice

white bread

½

cup

milk

1

pound

lean ground beef

or pork

1

egg, lightly beaten

2

tablespoons

soy sauce

1 ½

tablespoons

minced ginger

1 ½

tablespoons

minced cilantro

3

garlic cloves, minced

½

teaspoon

sesame oil

½

teaspoon

salt

¼

teaspoon

white pepper
INSTRUCTIONS
For sweet chile sauce: Place vinegar and sugar in a small saucepan and simmer until sugar dissolves, 7 to 10 minutes. Stir in chile sauce and cornstarch slurry and bring to a boil. Once mixture has come to a boil, remove from heat and allow to cool (sauce will thicken as it cools).

For meatballs: Preheat oven to 375˚F. Place bread and milk in a large mixing bowl and soak for 30 minutes. Add ground meat and gently mix together. Add remaining ingredients and mix together until well combined. (be careful not to over mix the mixture)

Roll small balls (about 2 teaspoons) with the meat mixture and place onto a baking sheet ½ inch apart. Bake meatballs for 18 to 20 minutes or until they're completely cooked through. Allow meatballs to rest for 5 minutes before brushing with glaze. Serve.
Calories:
193
kcal
Carbohydrates:
23
g
Protein:
14
g
Fat:
4
g
Saturated Fat:
2
g
Cholesterol:
57
mg
Sodium:
540
mg
Potassium:
264
mg
Fiber:
1
g
Sugar:
18
g
Vitamin A:
93
IU
Vitamin C:
1
mg
Calcium:
37
mg
Iron:
2
mg