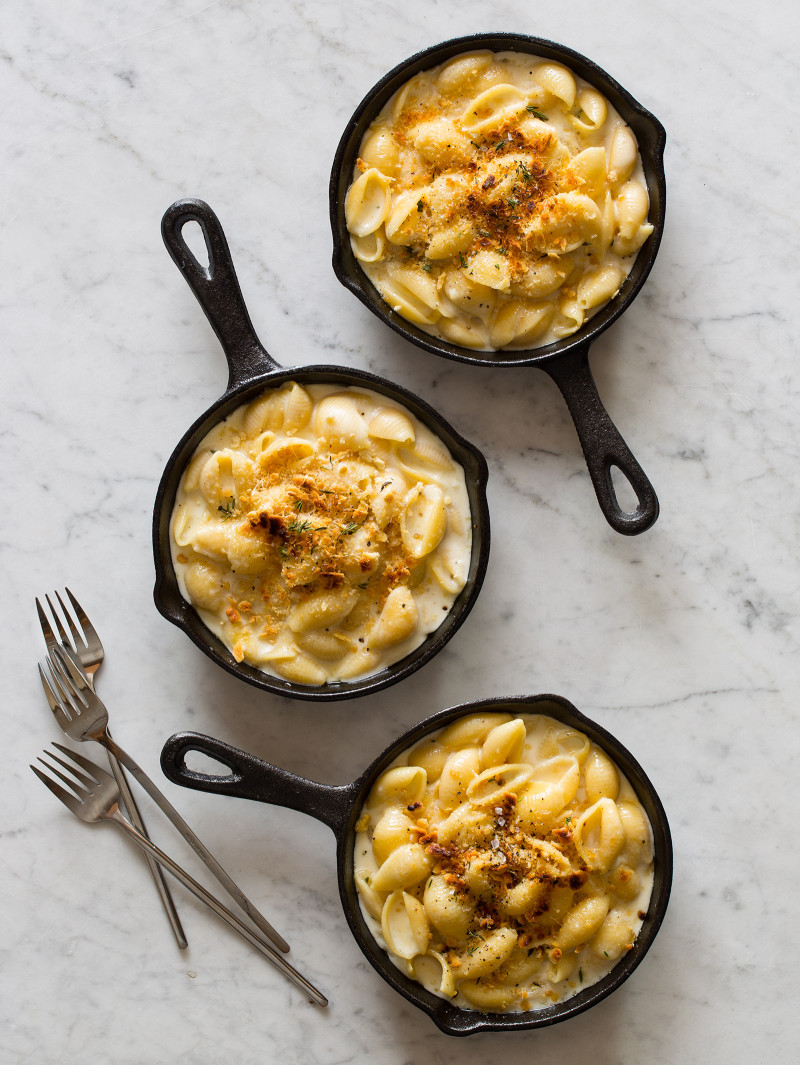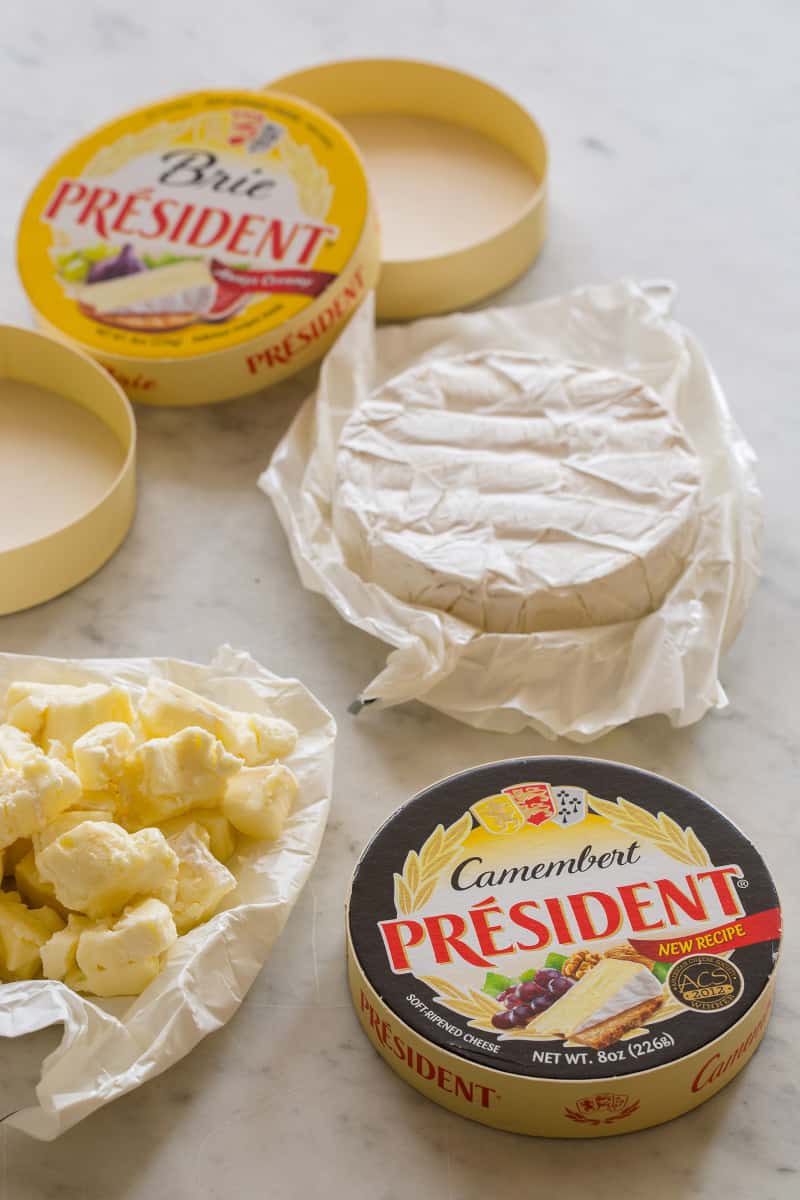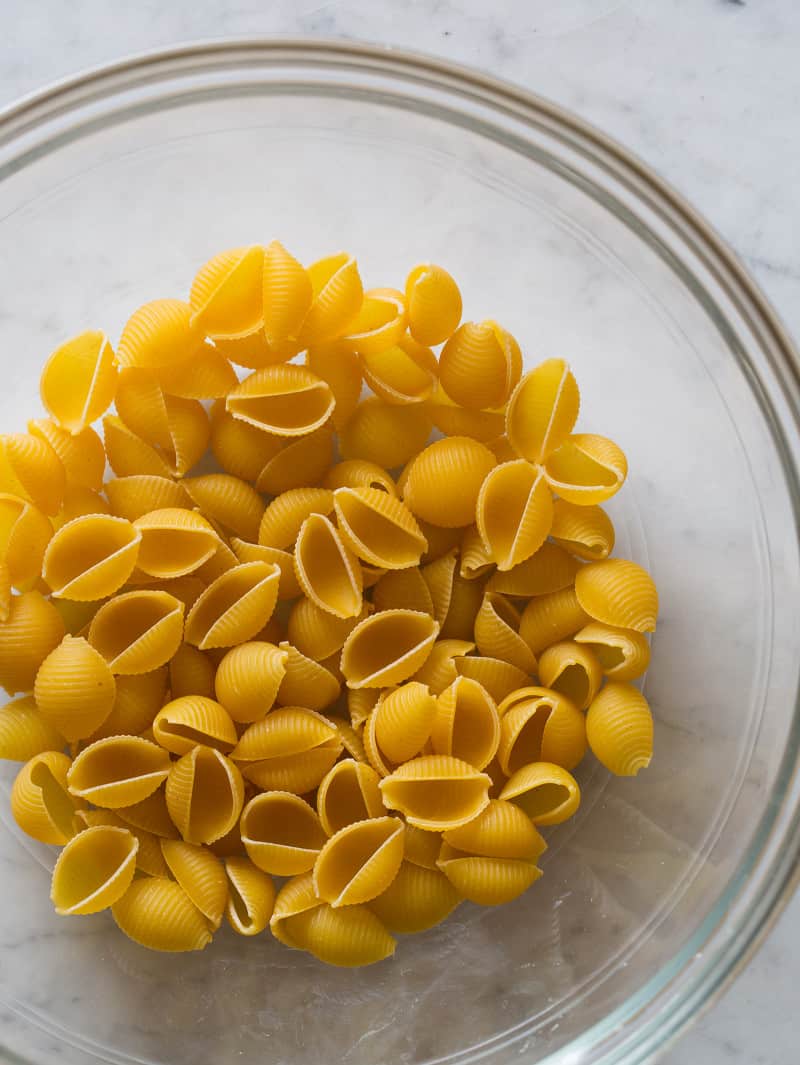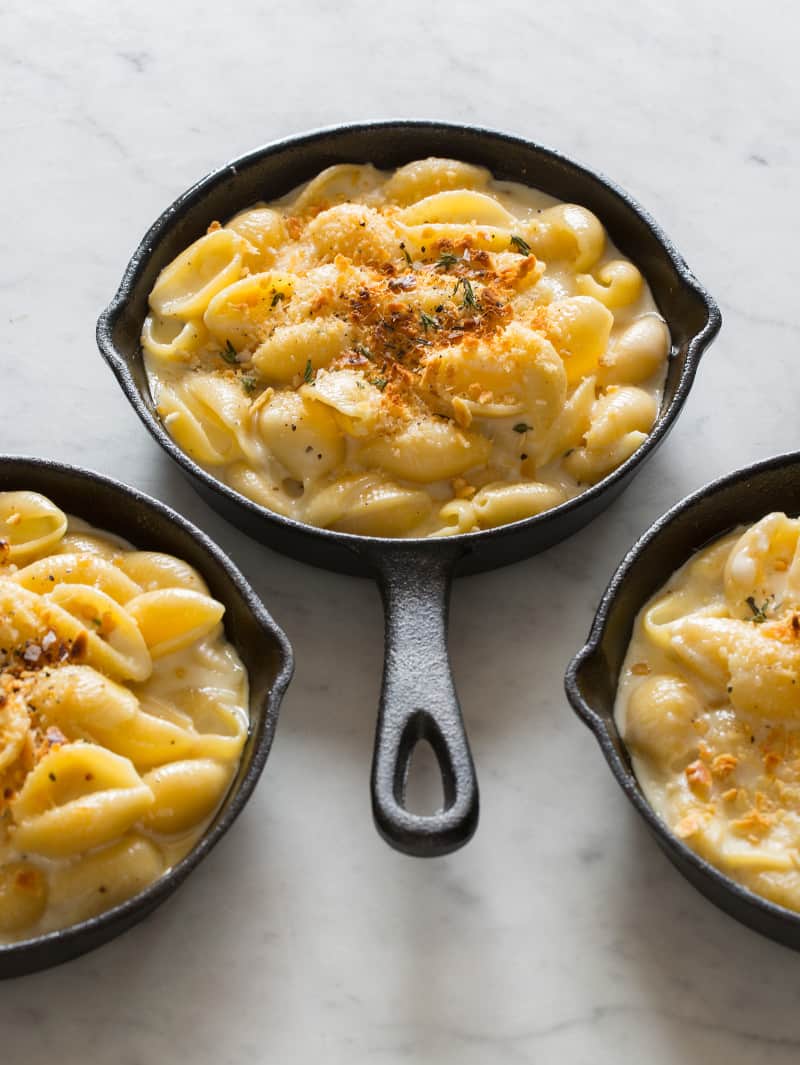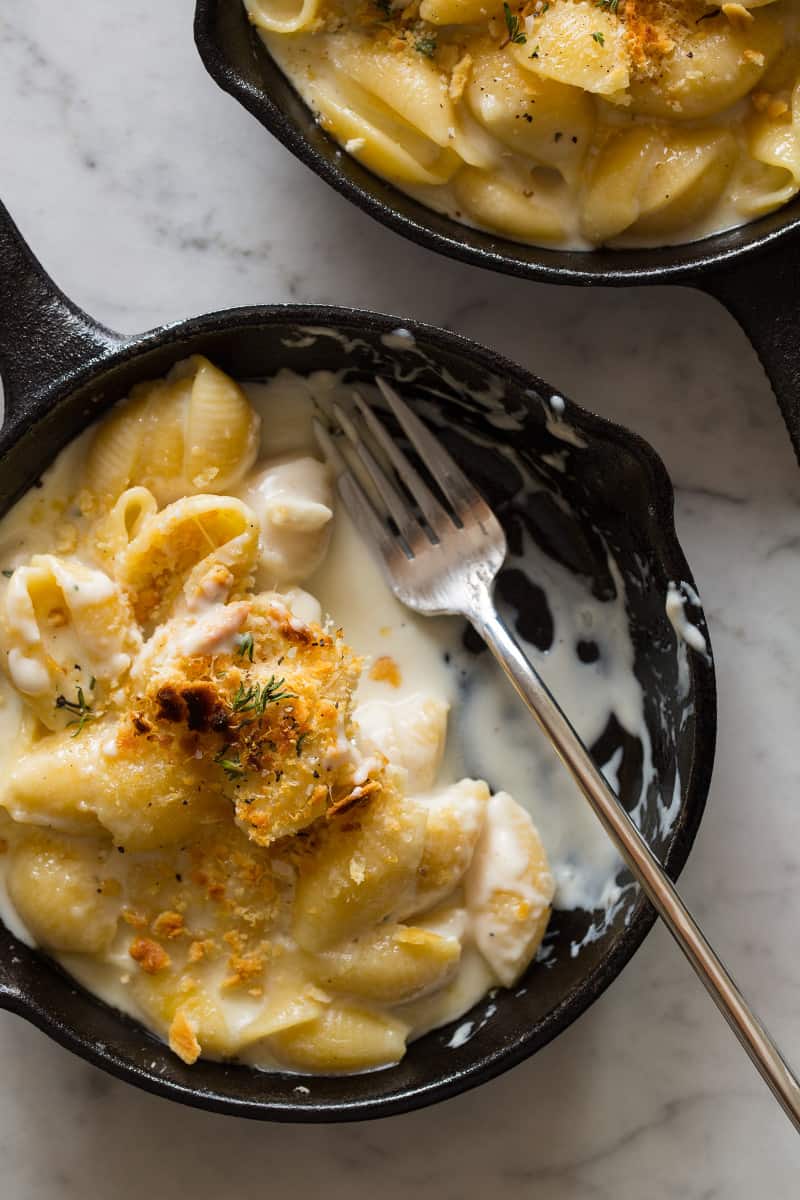 Although we're already a couple weeks into spring, a lot of people are still experiencing frigid, icy weather. We love indulging in some of our favorite comfort foods, to help us keep warm when it's cold out. Today it's creamy skillet mac and cheese. We love macaroni and cheese, especially one that's super rich and cheesy, but there's something about an extra creamy, stovetop mac and cheese that's we just can't get enough of.
We've used a combination of President's creamy brie round and extra creamy camembert cheese to create our rich and creamy cheese sauce. We love how beautifully the cheeses melt together. We recommend cutting up few extra cubes of cheese as you prepare the dish, because you'll find it impossible not snack away as you cook. Seriously. Dijon mustard and ground ginger helps to cut the creaminess of the sauce and we love the light tangy flavor the mustard brings to the overall dish.
The crushed cracker topping is one of our favorite parts of this dish and we urge anyone who makes this dish, not to skip out on this part. The buttery crackers and fragrant thyme add a much needed light crunch, balancing out the extra rich and creamy sauce. Plus you'll probably have extra crackers, which go perfectly with all that cheese you'll definitely be snacking on as you make this dish. Yay!
Before we forget, we should mention that President's cheese is having a Pinterest sweepstakes where you all have a chance to enter and win $50 worth of your own President's cheese. Not too bad, right? You can visit their new website ArtOfCheese.com for details on how to enter and win!
We hope some of you will try making this simple skillet mac & cheese, to help keep you cozy as the weathers slowly begins to warm up. Enjoy!
Creamy Skillet Mac and Cheese
Makes 6 to 7 cups
Ingredients:
1 lb. medium shells
3 tablespoons unsalted butter, softened
2 1/2 tablespoons all purpose flour
1 cup whole milk
1/2 cup heavy cream
2 1/2 tablespoons Dijon mustard
1 tablespoon minced thyme
1/2 teaspoon ground ginger
President (8 ounce) Brie Round, rind removed
President (8 ounce) Camembert, rind removed
1 tablespoons fresh lemon juice
1/2 to 1 cup chicken stock, warmed
3/4 teaspoon salt
1/4 teaspoon cracked black pepper
garnish:
10 buttered crackers, crushed
2 tablespoons unsalted butter, melted and cooled
2 teaspoons minced thyme
Directions:
1. Fill a large pot with water and bring to a boil. Add a small handful of salt and the shells and stir. Bring the water back up to a boil and cook shells for 7 to 9 minutes or until al dente (soft with a slight bite), stirring occasionally. Strain shells and set aside until ready to use.
2. Place a 10 inch skillet over medium heat and melt butter. Sprinkle flour into skillet and stir until well combined and the raw flour taste disappears, 2 to 3 minutes.
3. Stir in milk and cream and continue to stir until no lumps remain. Lower heat to medium-low and allow mixture to thicken, enough to coat the back of a wooden spoon. Stir in mustard, thyme and ginger until well combined. Season with salt and pepper.
4. In a small bowl toss together both cheeses and lemon juice. Begin whisking cheeses into the skillet and continue to whisk together until all the cheese has been added and mixture is thick and smooth.
5. Add warmed chicken stock and stir together until smooth. Fold in the cooked and cooled shells until just combined and adjust seasonings.
6. Heat broiler to high.
7. In a small bowl toss together crushed crackers butter and thyme until well combined. Top the mac and cheese filled skillet with the buttered cracker mix and place under the broiler for 3 to 5 minutes or until the shells slightly caramelize and the cheese sauce becomes hot and bubbly. (you can also transfer the mixture into individually-sized buttered skillets and top with the cracker mixture before placing under the broiler)
8. Allow the mac and cheese to sit and cool for 5 t0 7 minutes before serving.