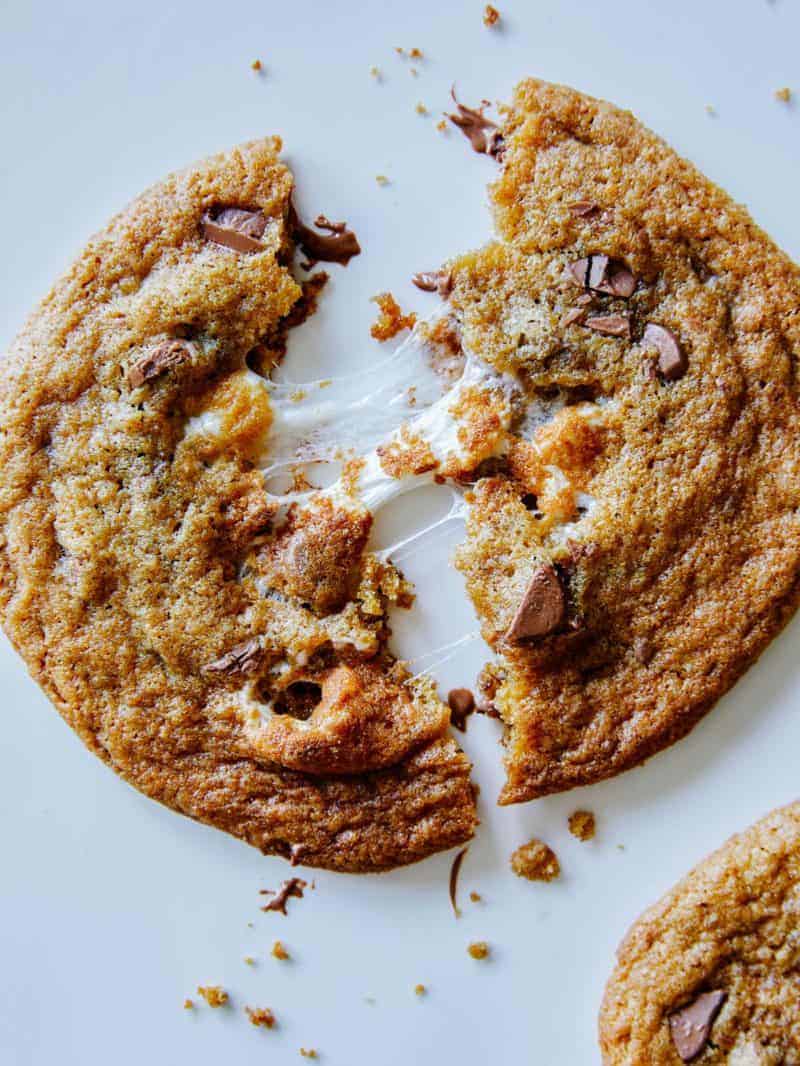 I love a good chewy cookie, especially these Marshmallow Stuffed S'more Cookies. There are lots of pockets of goodies in these cookies. Like delicious pockets of gooey marshmallows, and milk chocolate. There is also a bunch of graham cracker crumbs in these cookies. These are just a really great cookie recipe to have if you too are a fan of chewy cookies. It's the perfect cookie recipe to make when you want yummy chocolate chip but maybe a little something different. These are it! These are the ones!
♥ Teri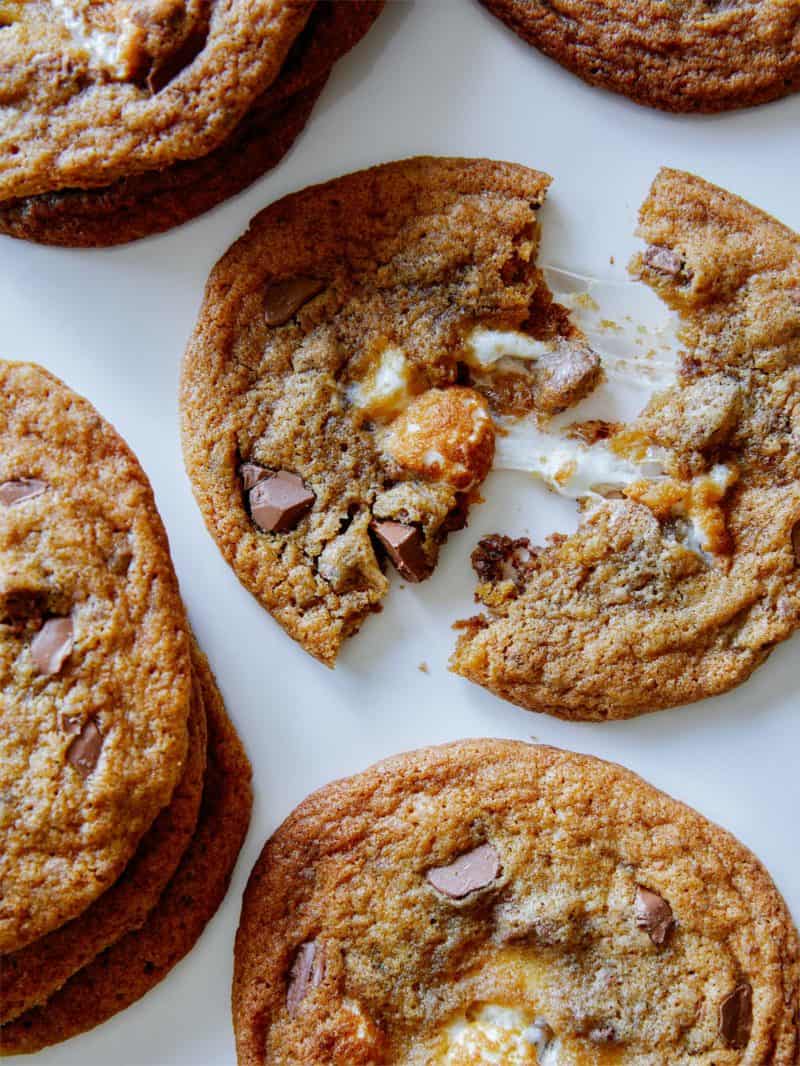 Marshmallow Stuffed S'more Cookies

24 cookies

Ingredients:
1 cup (2 sticks) unsalted butter, softened
1 cup light brown sugar
1/2 cup granulated sugar
1 1/2 teaspoons molasses
1 teaspoon vanilla extract
2 large eggs
2 1/4 cups all-purpose flour
2/3 cup graham cracker crumbs
1 teaspoon baking powder
1 teaspoon baking soda
1 teaspoon kosher salt

1 cup chopped milk chocolate
72 mini marshmallows

Directions:
1. Place butter in a bowl and using an electric mixer, beat until light and fluffy.
2. Add both sugars and continue to beat together until light and fluffy.
3. Scrape down sides of the bowl, add molasses, eggs and vanilla and continue to mix together.
4. In another bowl whisk dry ingredients together. Beat and add to the butter mixture.
5. Beat together until a dough comes together.
6. Fold in chopped chocolate until fully combined.
7. Scoop 3 tablespoon sized balls and create a deep indent in the center. Stuff each cookie with 3 mini marshmallows and pinch bottom to completely seal. Place Cookies onto a parchment lined baking sheet, about 3 inches apart. **They spread quite a bit and will have to be done in batches. Refrigerate cookies for about 30 minutes.
8. Preheat oven to 350˚F.
9. Bake cookies for about 18 minutes or until cookies are golden brown, have spread and are gooey in the center from the melted marshmallows.
10. Remove from oven and cool, about 10 minutes. Serve.