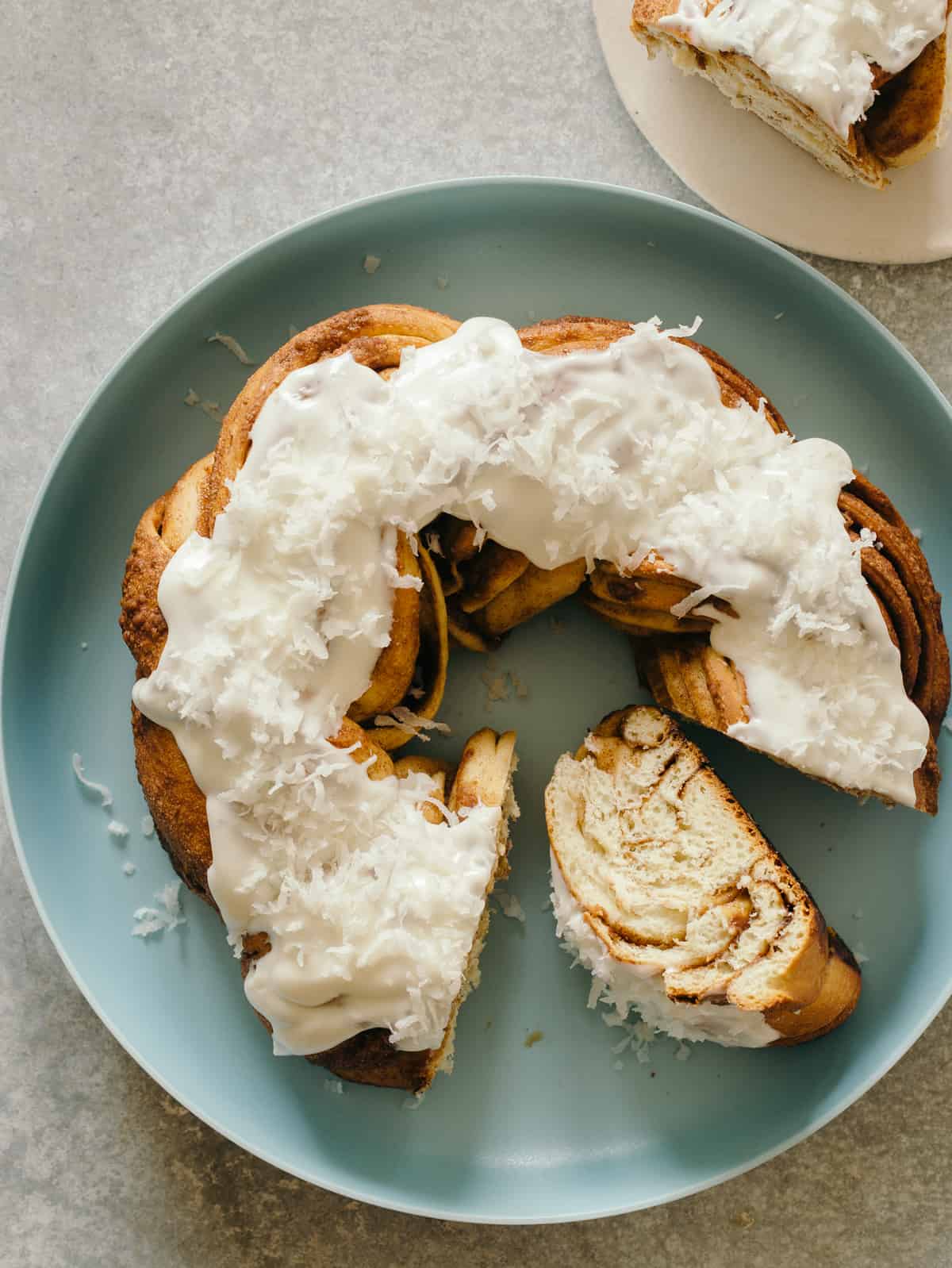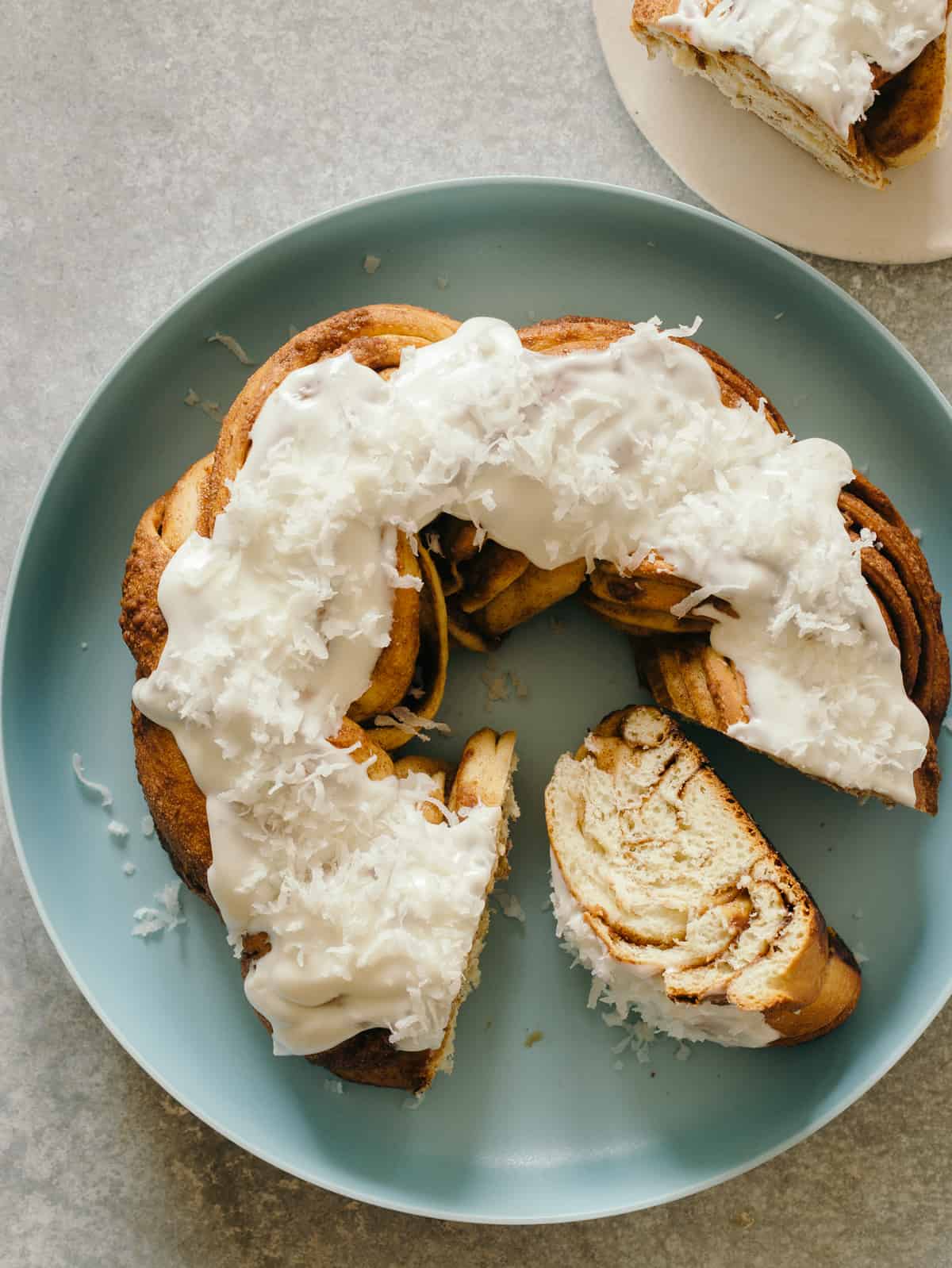 Hi! We're very excited to show you give you guys this very cute recipe, just in time for Easter brunch! Or just because you like cinnamon rolls, and this is a beautiful way to eat them. This technique is really super easy. It is basically like making regular cinnamon rolls to begin with, but instead of cutting them into rounds, you split the roll down the middle to create two halves that you then twist. I love this big variation of a cinnamon roll, and it's super pro looking. The perfect show stopper to bring to brunch, plus everyone loves cinnamon rolls!! Enjoy guys!
♥ Teri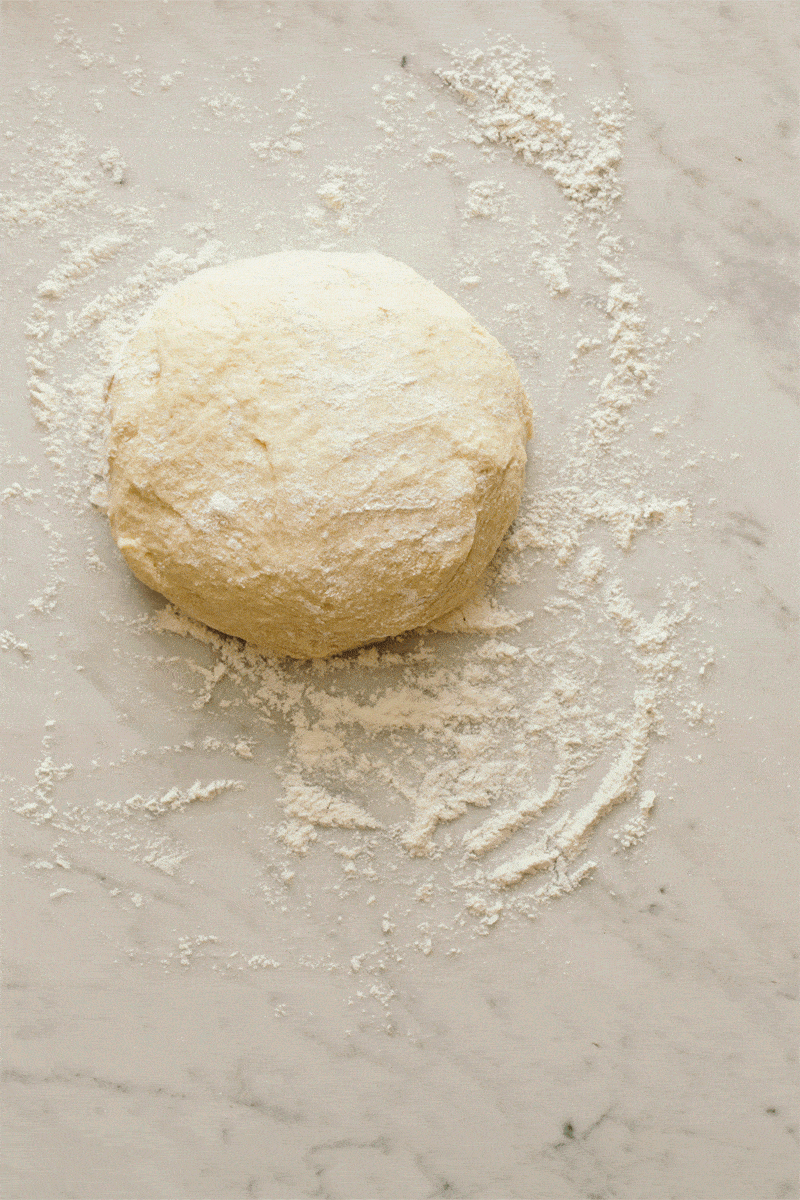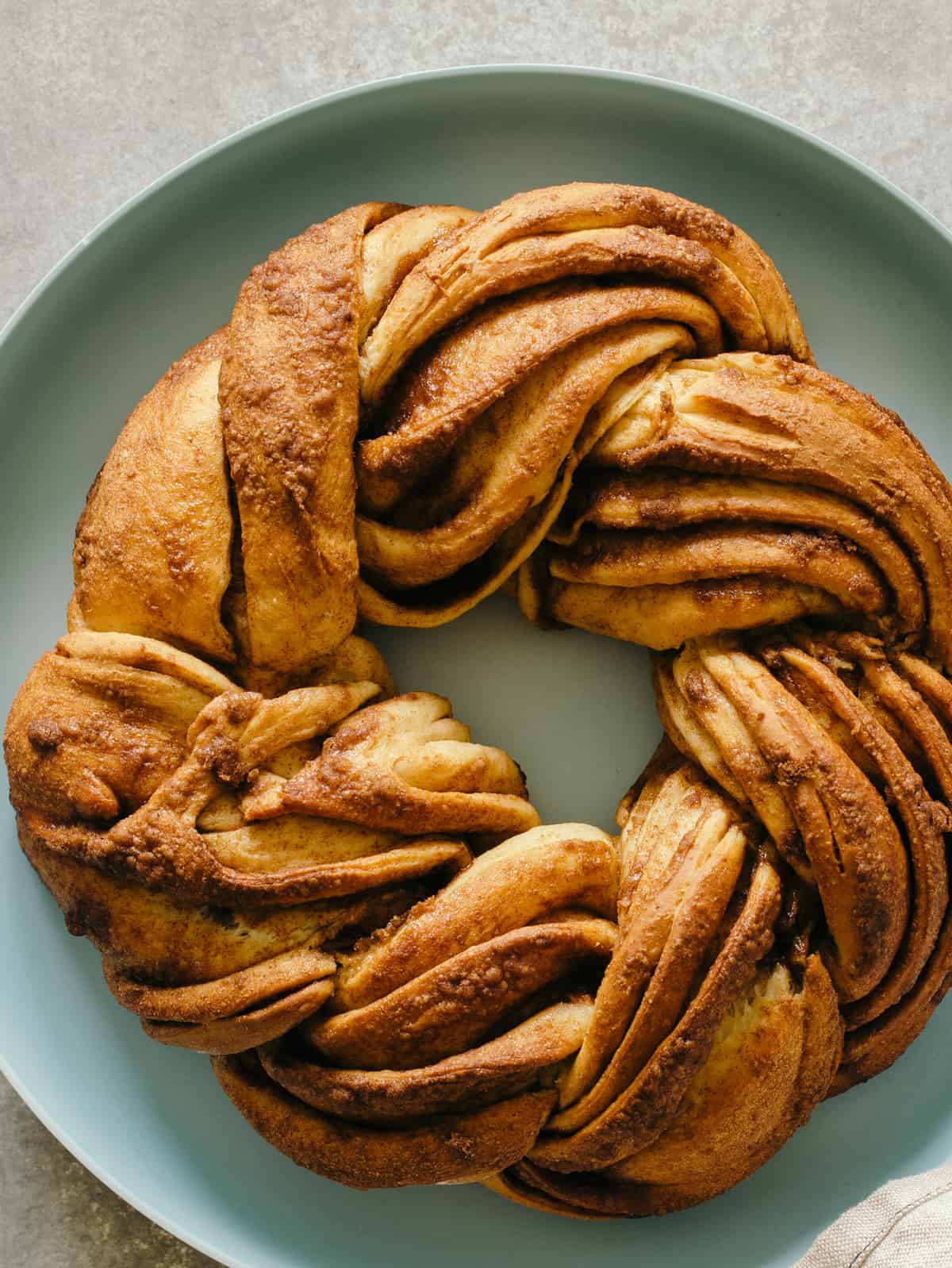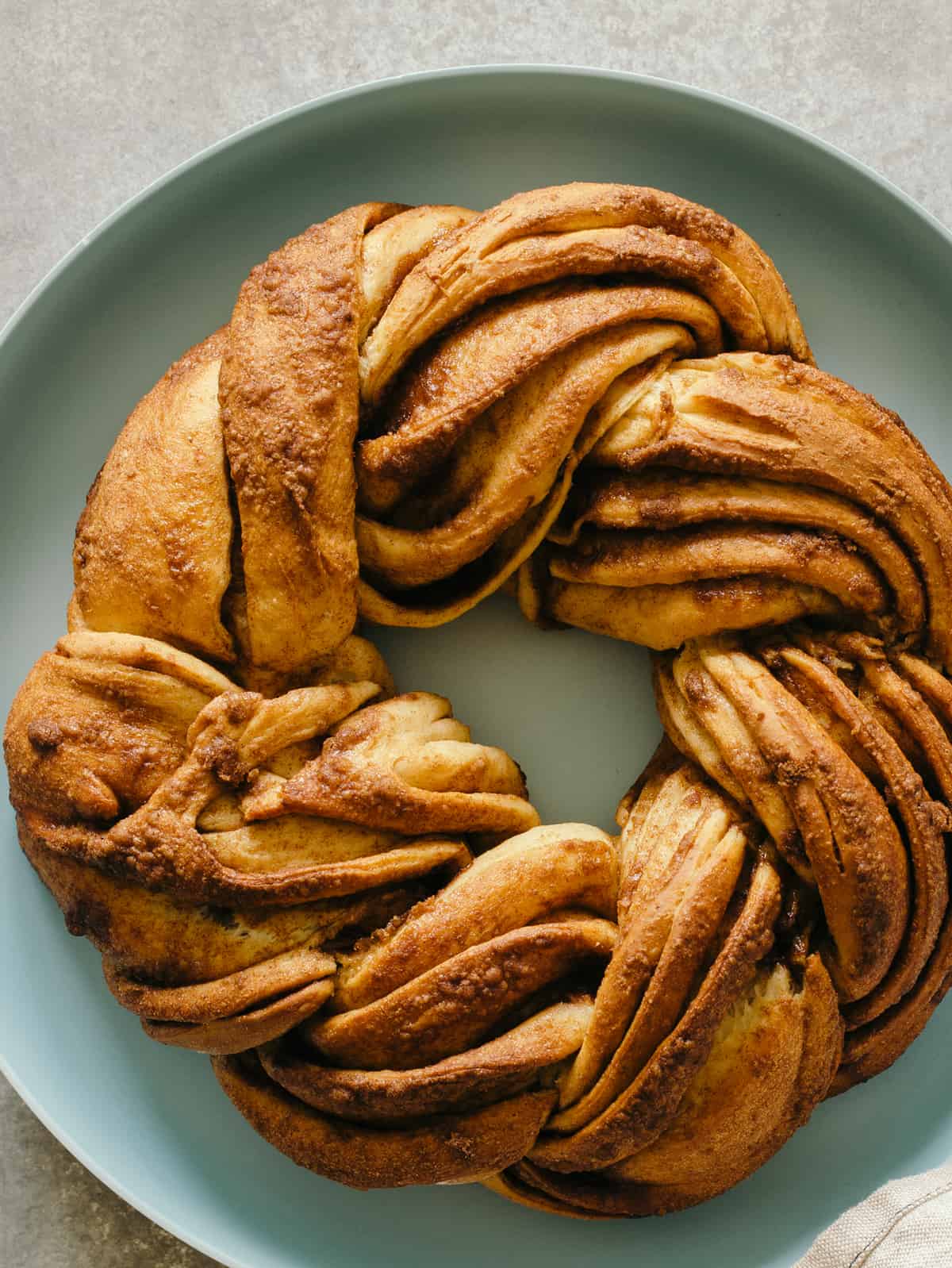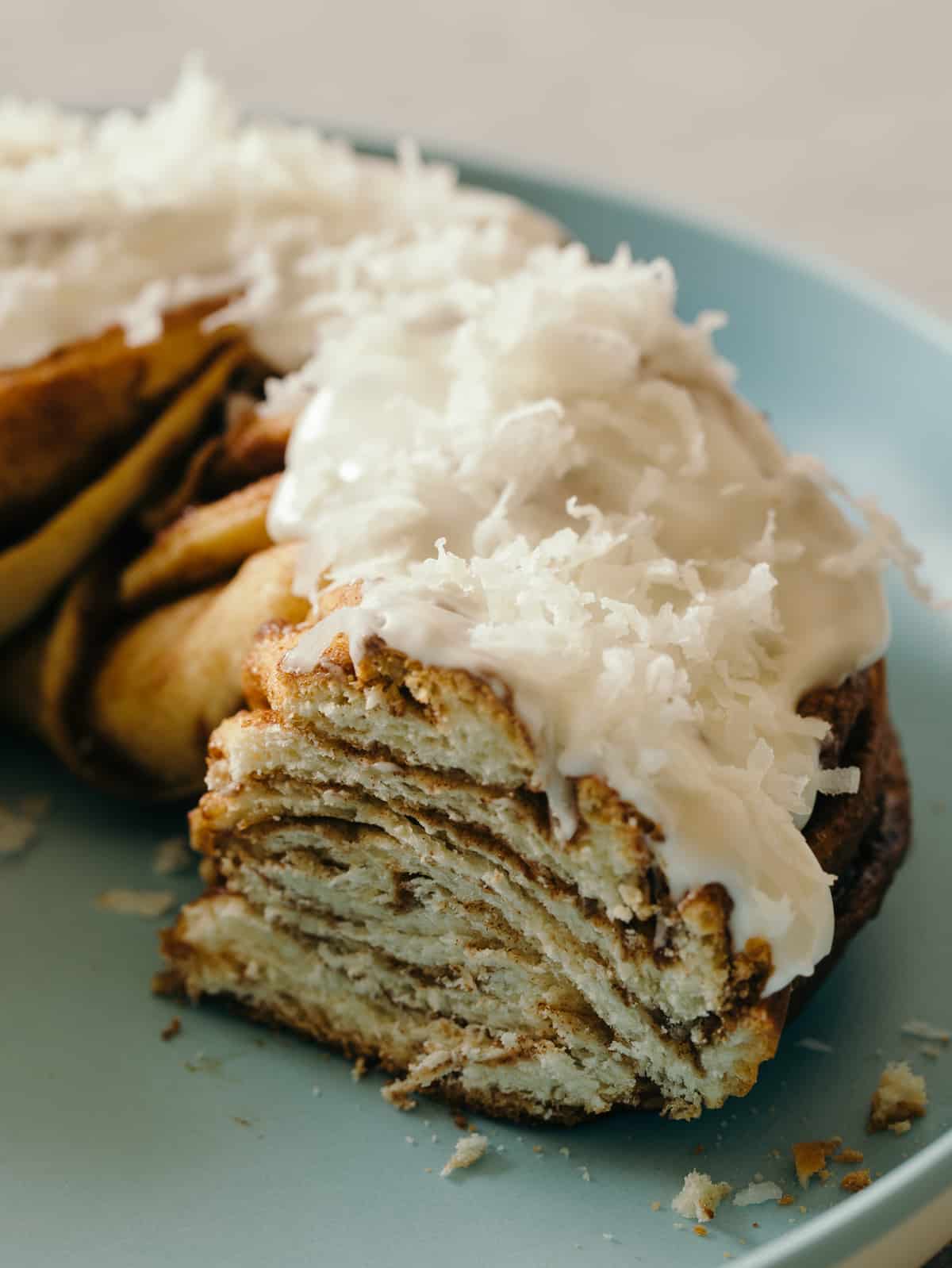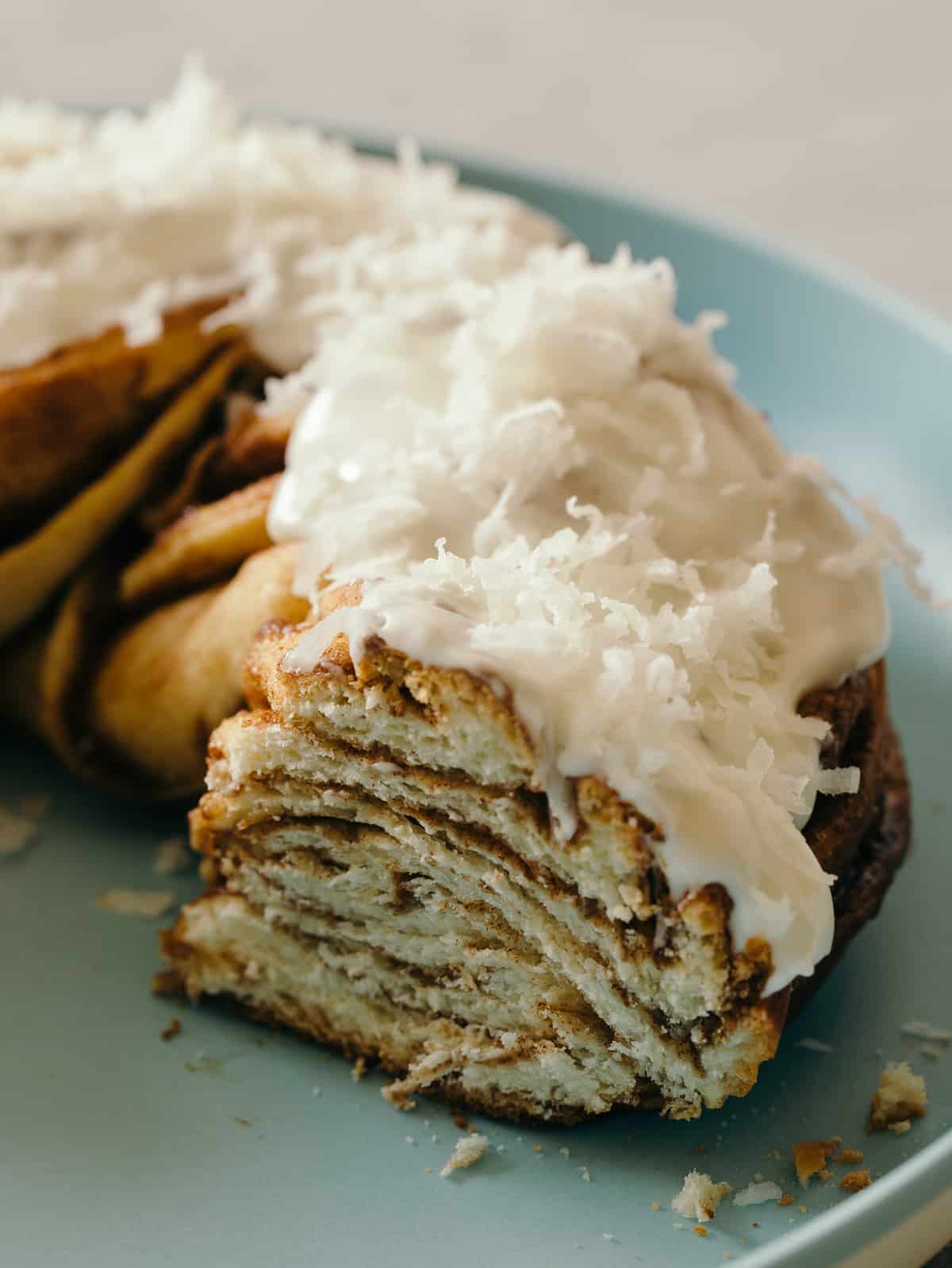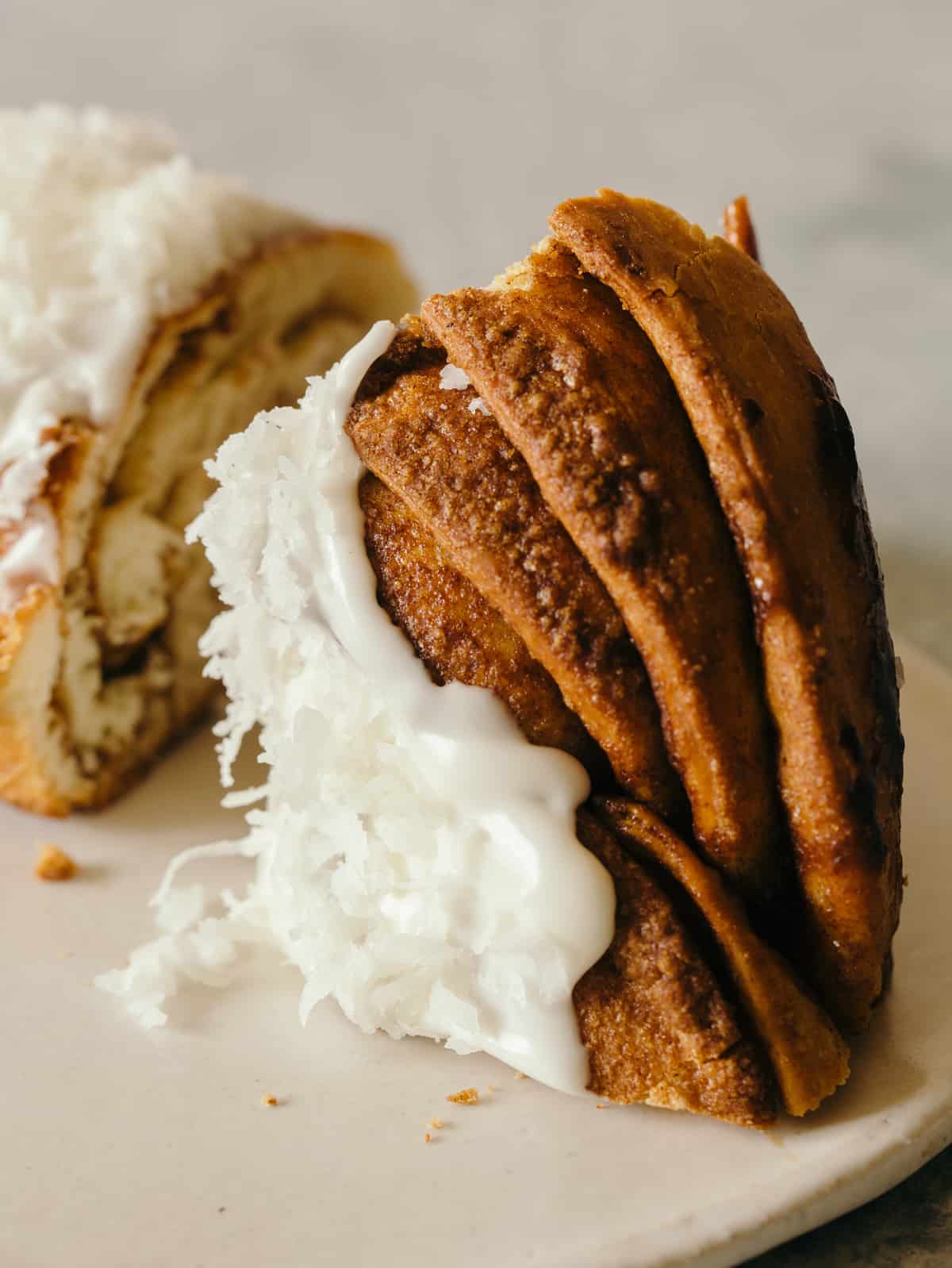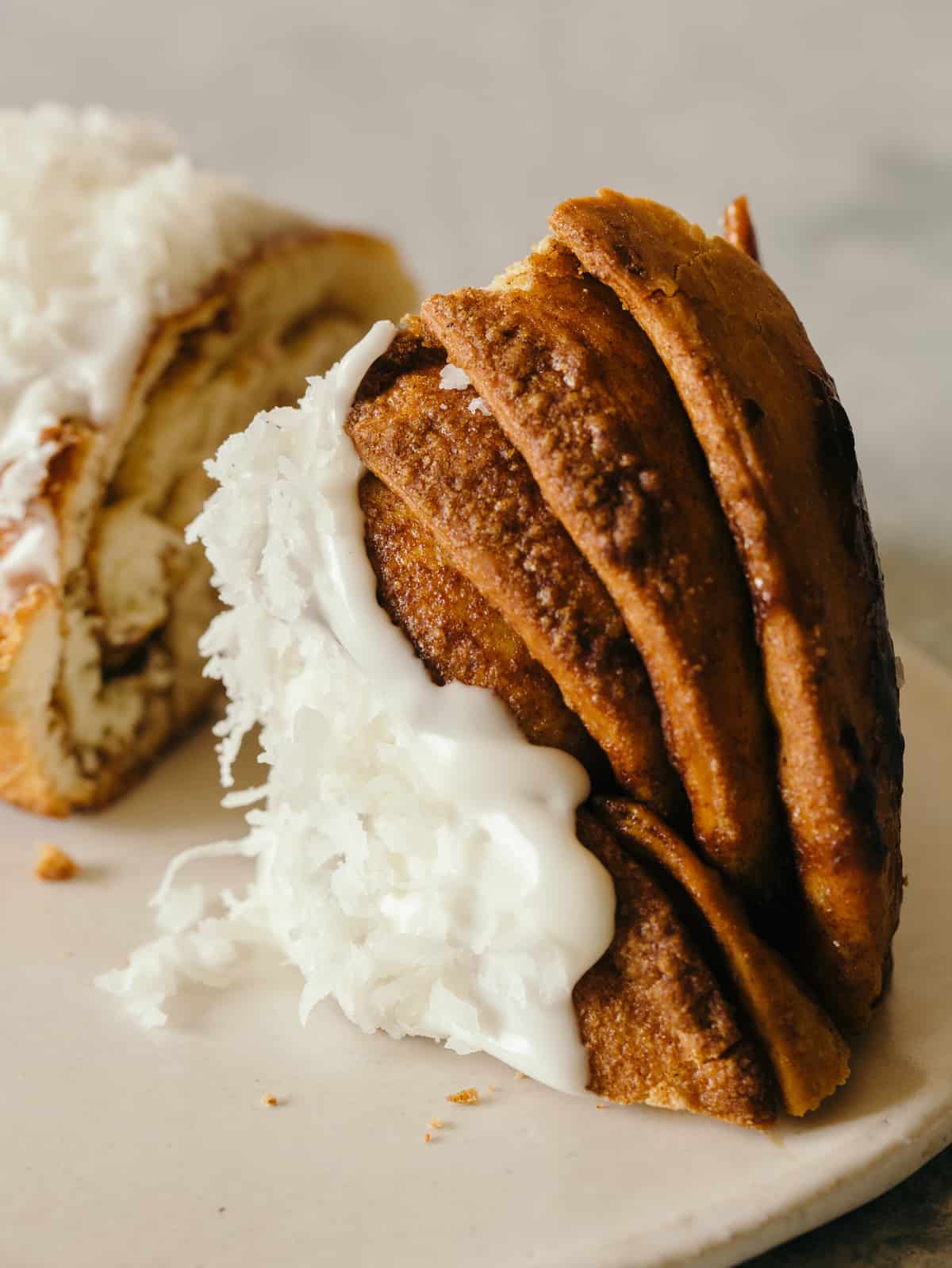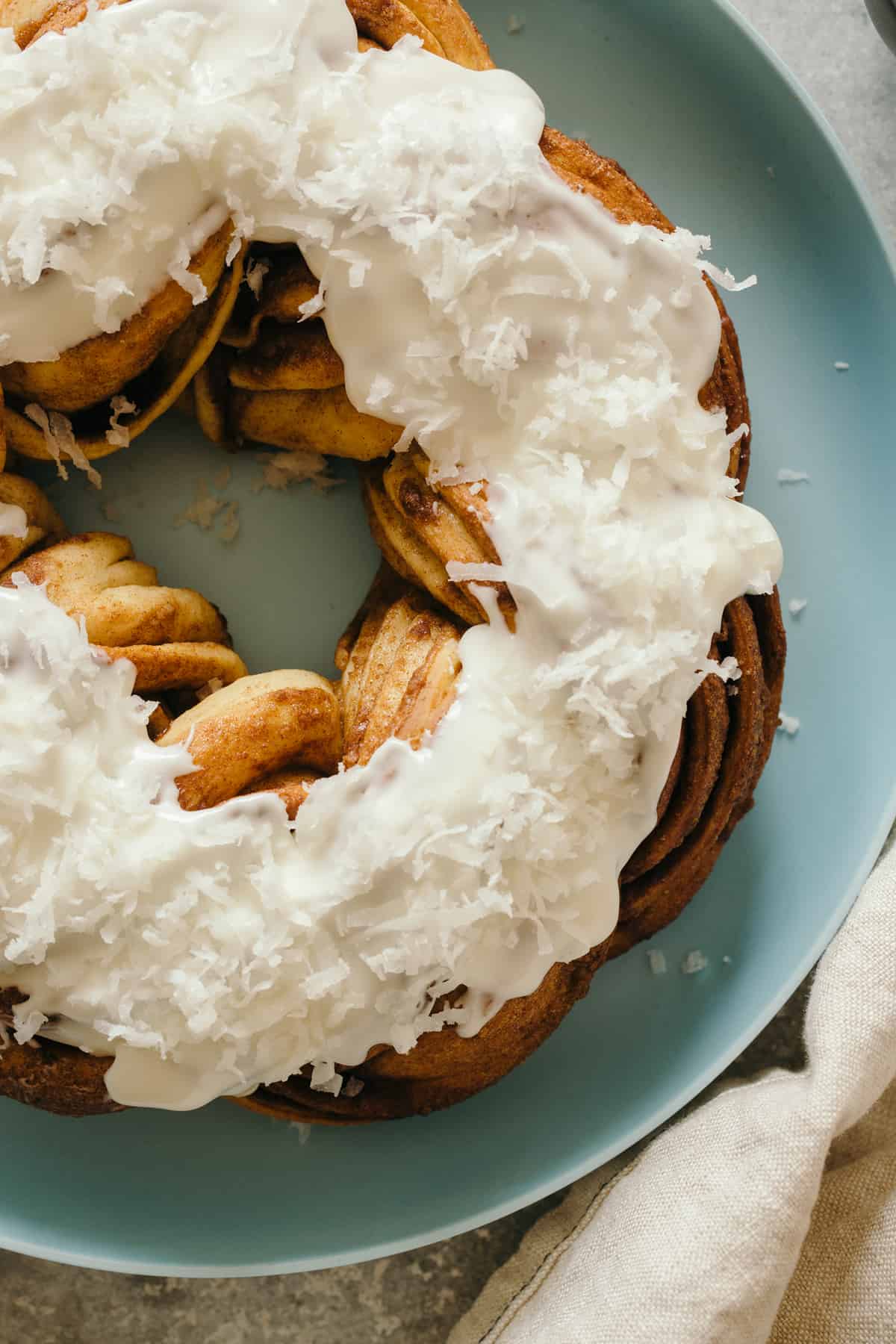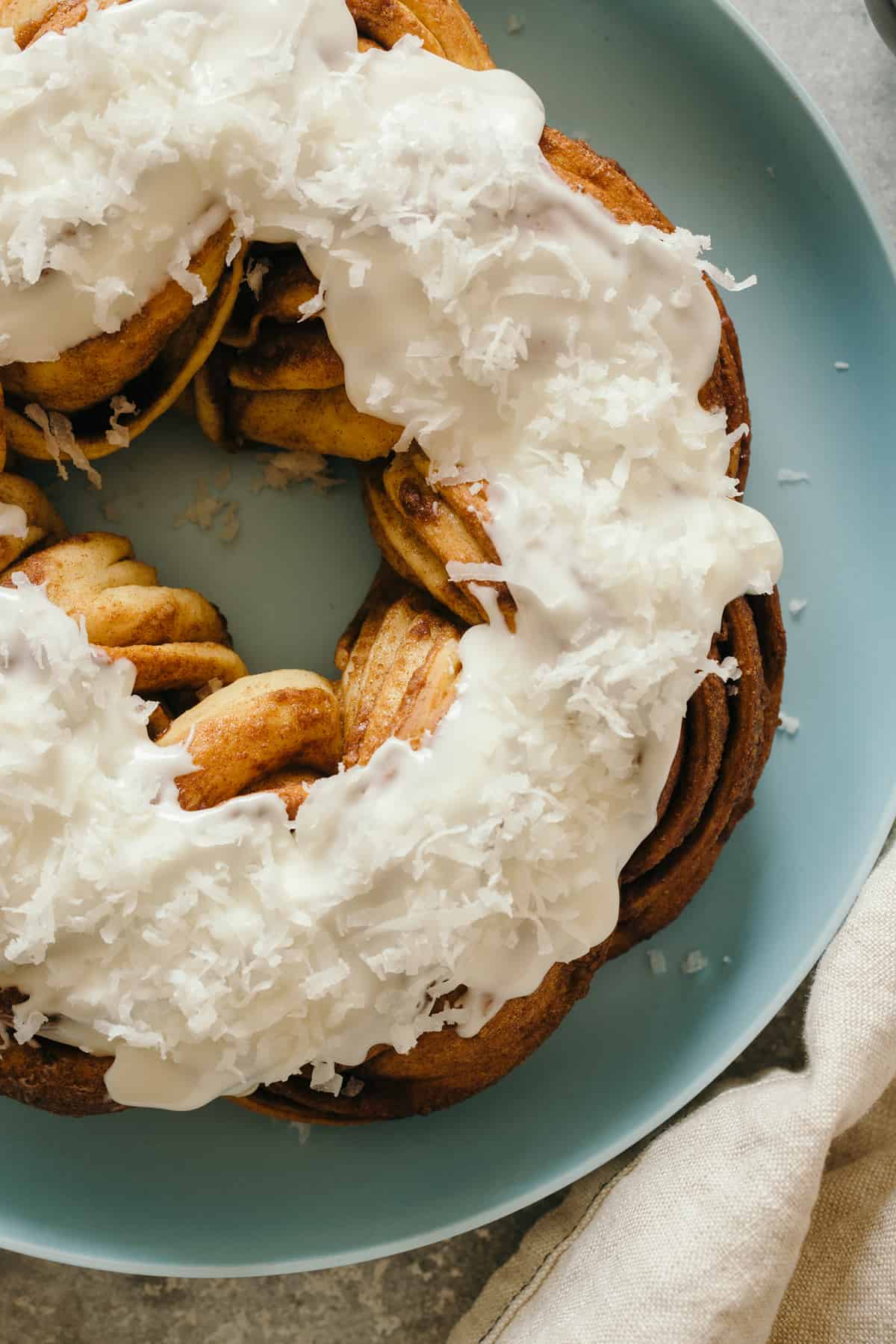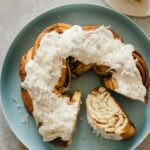 ---
Browned Butter Braided Cinnamon Roll Cake Topped with Shredded Coconut
INGREDIENTS
1

cup

sweetened and shredded coconut
Recipe instruction visual controls:
INSTRUCTIONS
Make the recipe above and once you get through step 9, before cutting the log into individual rolls, come back to this recipe for the remaining instructions!

Cut through the entire, center strip of the log with a knife, leaving a 1/2 inch intact on one side.

Turn each log half, cut-side up and carefully and tightly twist the sides together, creating a "braided" look.

Bring both ends of the braided log together and neatly tuck under the cake.

Carefully transfer the cake onto a lightly greased baking sheet or a baking sheet lined with silpat and bake for 35 to 45 minutes or until cake puffs up and is golden brown on top, with the exposed cinnamon-sugar slightly caramelized.

Remove from oven and cool for about 20 minutes.

Pour glaze over the top of the cake and finish with a generous sprinkle of shredded coconut. Slice and serve.