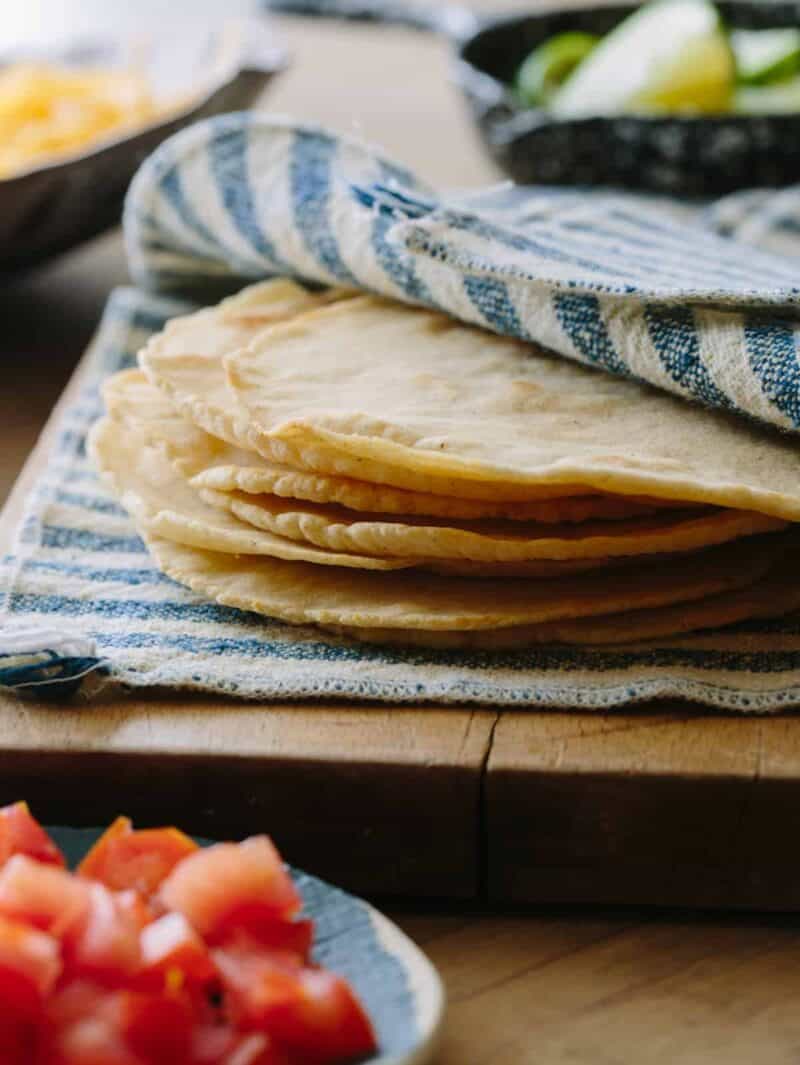 Today's recipe is so simple I feel bad even calling it a "recipe". Today we're making fresh corn tortillas. If you've ever had fresh corn tortillas you know they're a world of difference from the packaged kinds and the difference is found in the taste, smell, texture…basically everything.
Before I actually learned how tortillas were made I thought the process was extremely labor intensive and tedious. I was totally wrong. Not only does making fresh corn tortillas only take two basic ingredients (unless you decide to use fresh masa or even make your own masa, but today we're going super simple and basic), but they take absolutely not time at all.
I have a tortilla press, but you definitely don't need one. I bought one from amazon years ago and while it's not necessary, it's not expensive and I've actually used it to make my own wonton wrappers and press my homemade rice crackers too, so for m it's been worth it. Plus, it doesn't take up very much storage room, which is one of my least favorite things about extra kitchen "gadgets".
I swear, once you make your own corn tortillas and really see how easy it is, it'll be hard to go back to the packaged kinds, not impossible, but a little bit of a bummer for sure. Did I mention that a giant bag of masa harina, which makes hundreds and hundreds of tortillas, is only a few bucks?? PLUS, in about a week or so I'll be showing you how to turn these fresh and tasty tortillas into some bomb-ass hard shells and puffy shells…to then be filled with very "midwest-style" ground beef goodness ingredients! So stay tuned!..But for now, I highly recommend running to the grocery store and grabbing a big bag of masa harina (in the baking aisle) and whipping up some fresh corn tortillas. They're so easy and SO SO GOOD! Enjoy! xx, Jenny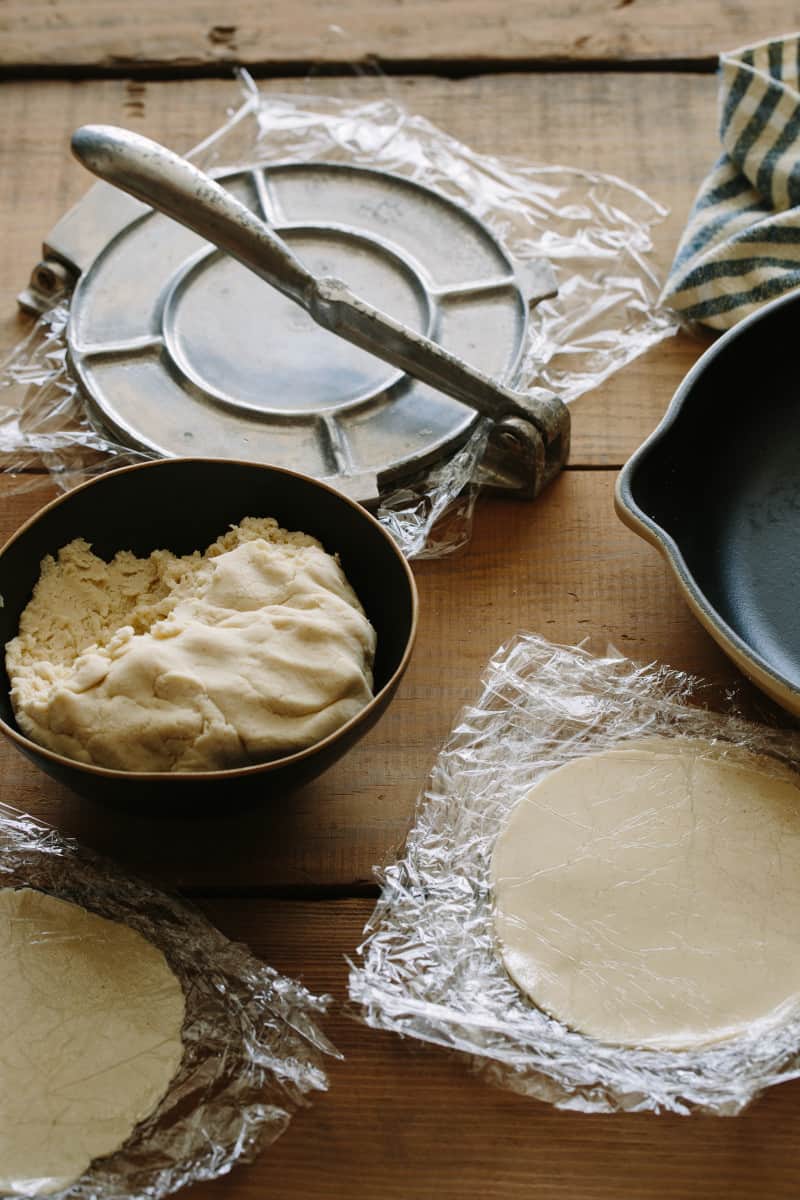 You might also like: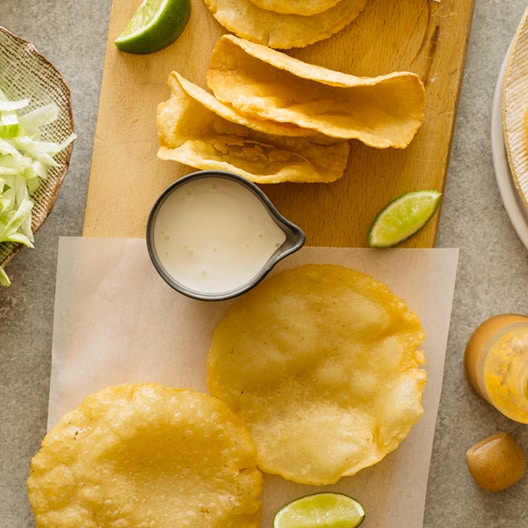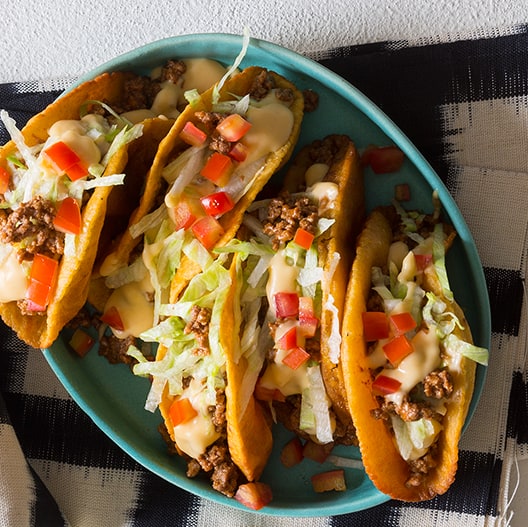 Hungry for more?
Subscribe to never miss a recipe.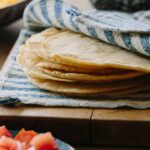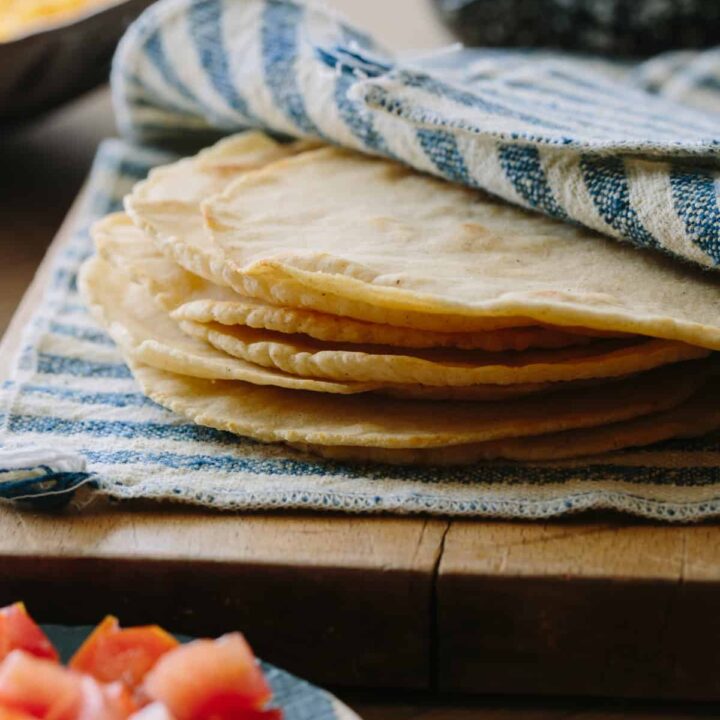 ---
Homemade Corn Tortillas
INGREDIENTS
2

cups

masa harina

1 ¾

cups

warm water
INSTRUCTIONS
Place masa in a large mixing bowl. Pour water over masa and gently stir.

Allow mixture to sit for about 5 minutes.

Continue to mix masa until no lumps remain and a dough forms.

Taking 1 ½ -2 tablespoon of dough at a time, form a ball.

Take a piece of wax paper or plastic wrap and place it onto a clean surface. Place the ball of dough onto the plastic wrap and top with another piece of plastic wrap.

Taking the back of a heavy bottom skillet, press the skillet evenly and firmly over the covered ball of dough until a flat and round, raw tortilla forms, about ⅛ inch thick. (if you have a tortilla press you can use it in place of the skillet). Repeat until all tortillas have been pressed.

Heat a large skillet or griddle over medium heat. Place tortillas onto the hot surface, a few at a time, and cook for 3 to 4 minutes on each side.

Store cooked tortillas covered in a clean towel to keep warm and pliable. Repeat unto all tortilla have been cooked. Serve.
Calories:
52
kcal
Carbohydrates:
11
g
Protein:
1
g
Fat:
1
g
Saturated Fat:
1
g
Sodium:
2
mg
Potassium:
37
mg
Fiber:
1
g
Vitamin A:
30
IU
Calcium:
20
mg
Iron:
1
mg
KEYWORD:
corn tortillas, homemade tortillas