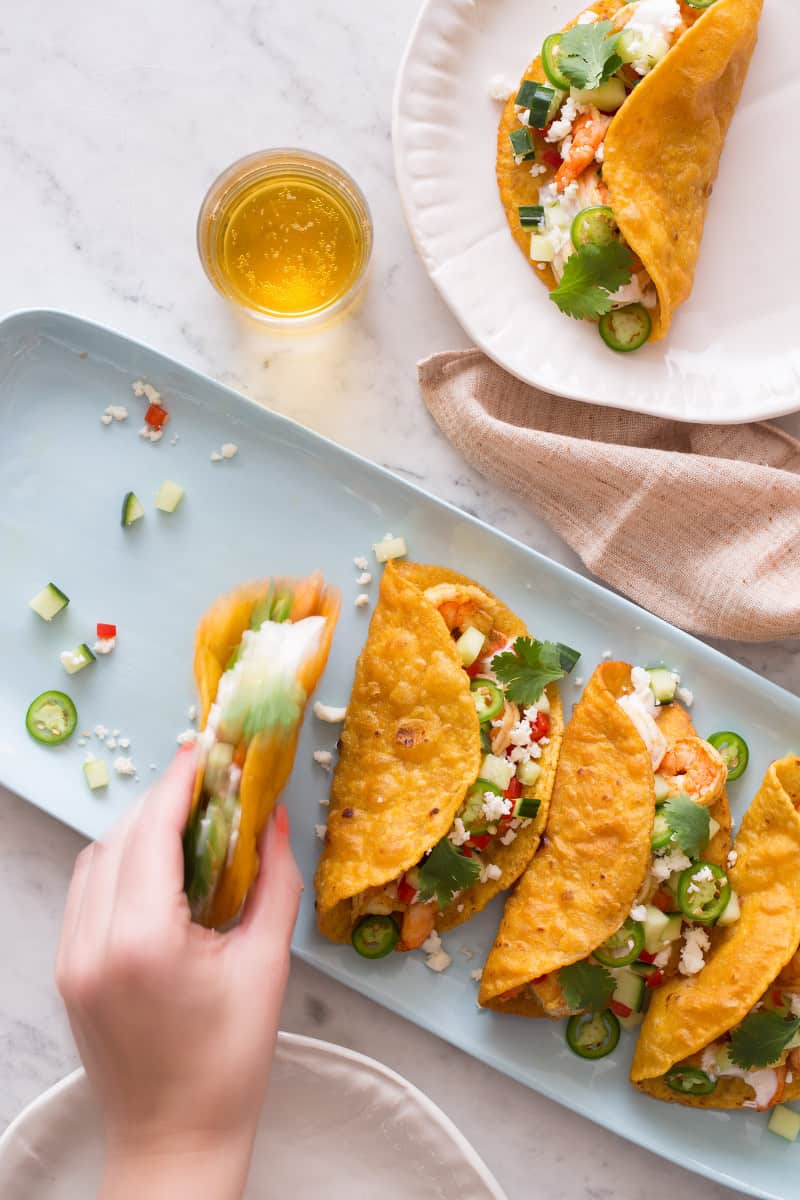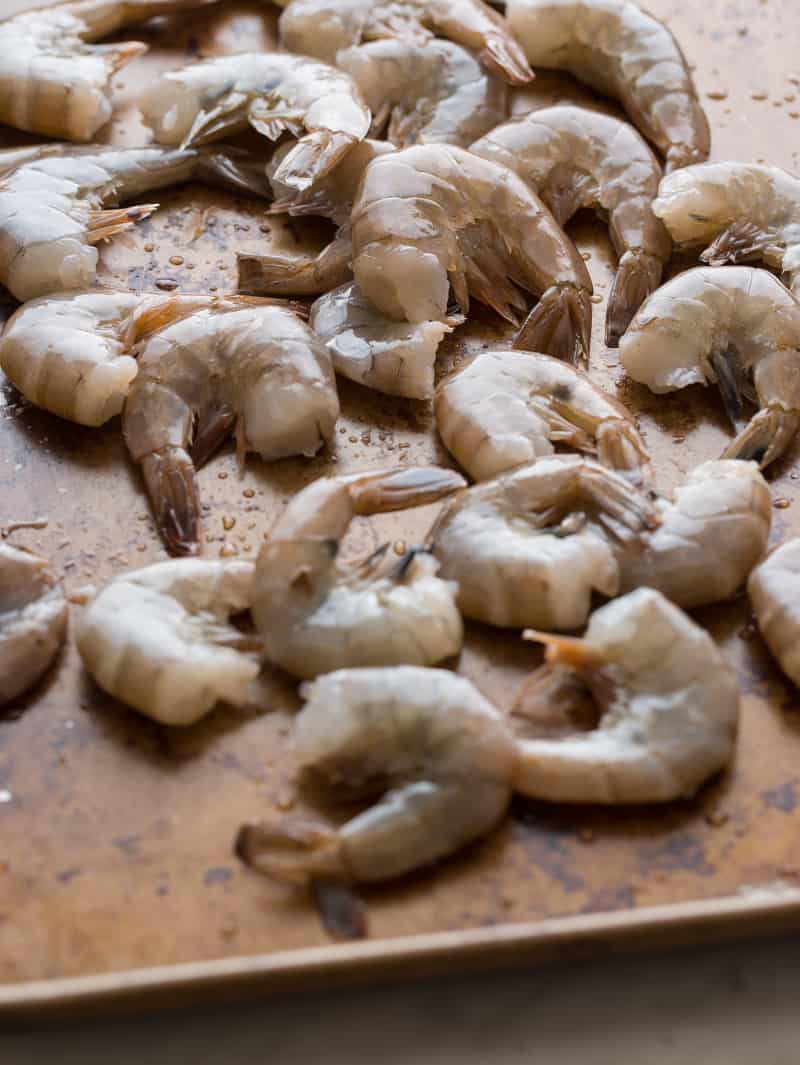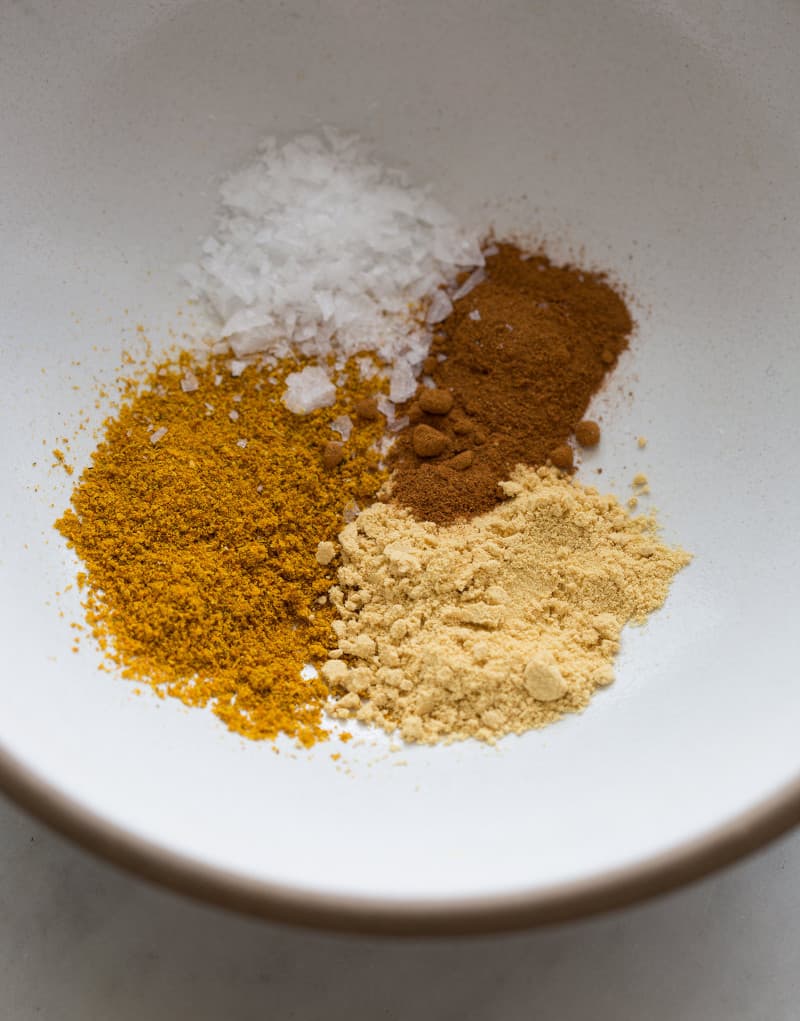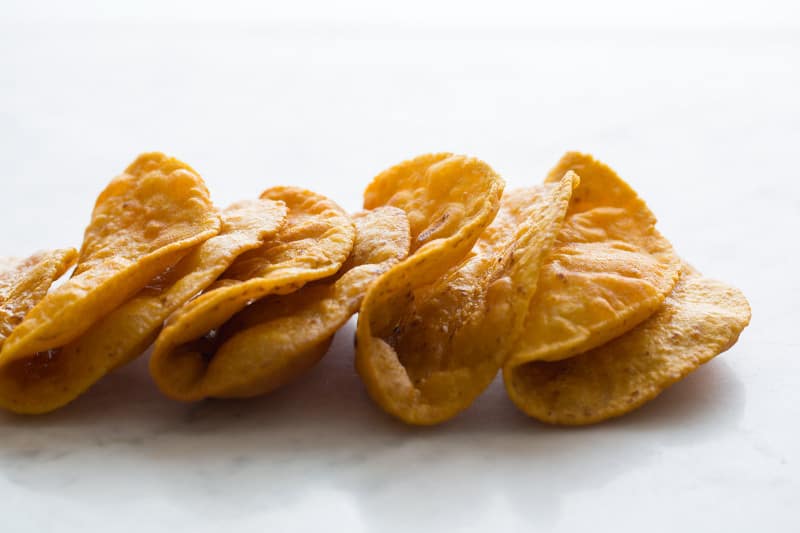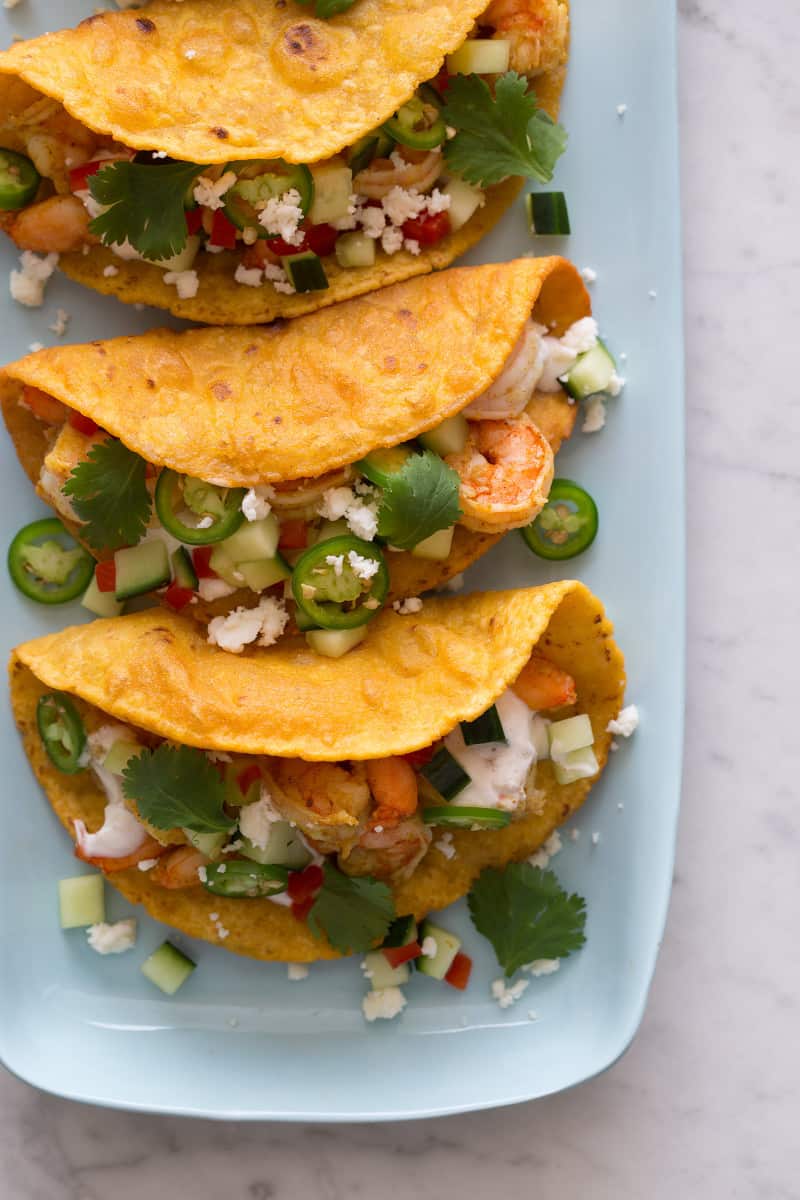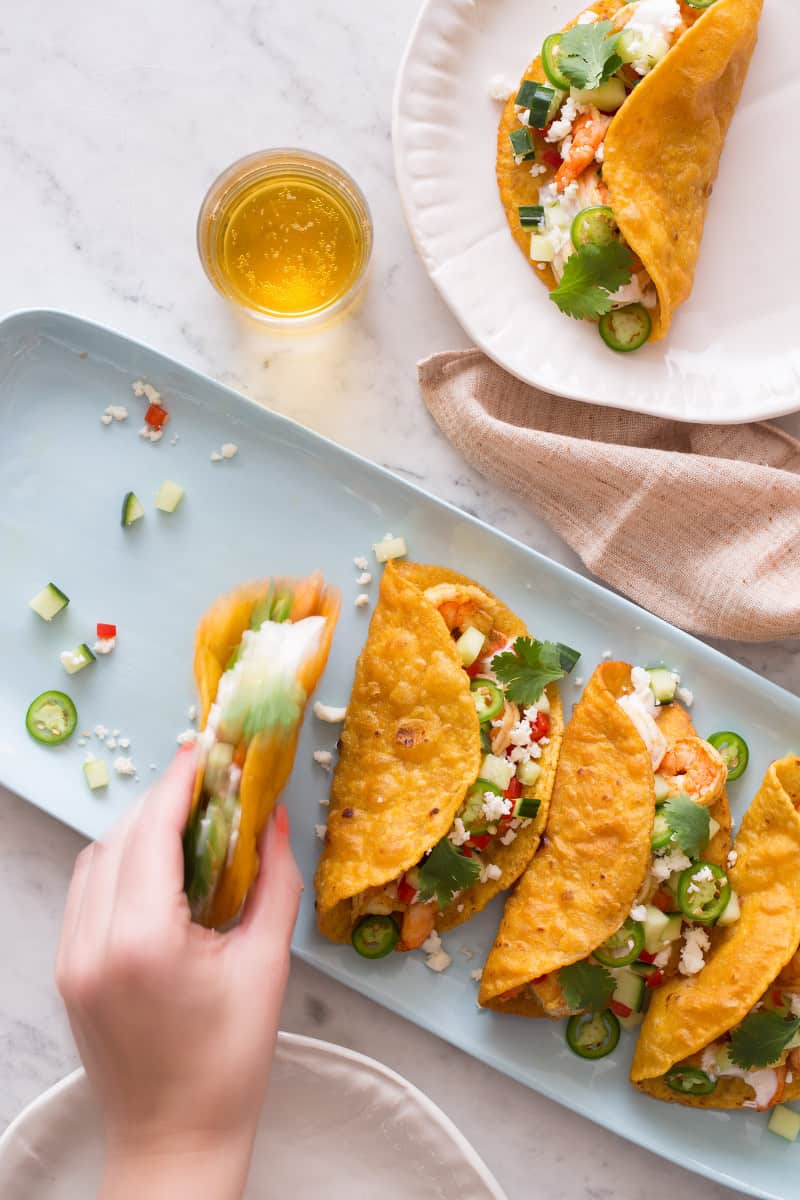 We are reposting this recipe because of Cinco de Mayo! Find more Cinco de Mayo recipes right here, and if you want to make your own hard shell tacos we made a whole post about it here. :) 
In my neighborhood there are handful of pretty decent taco trucks around to satisfy my overly active taco craving. I eat a lot of tacos. The one thing I do miss though is having crunchy tacos. It is just not something the trucks offer. I love crunchy tacos and prefer them over the regular any day. We ended up making this Spicy Curry Shrimp Taco recipe. This is definitely one of those recipes I know we will both be making throughout the summer. In addition to the crispy tacos, you also get a nice crunch from the simple cucumber salsa we paired with our marinated shrimp. The cucumbers will also help cool your mouth down if have a hard time handling spicy things (like me ☺).
♥ Teri
Spicy Curry Shrimp Tacos
Makes 6
Ingredients:
spicy curry marinated shrimp:
30 large shrimp, peeled and deveined
1 tablespoon Ground Cumin
1 tablespoon Hot Madras Curry Powder
2 teaspoons Ground Ginger
1/2 teaspoon Cayenne Pepper
1 lime, zested and juiced
1 1/2 tablespoons raw honey
1/4 cup plus 2 tablespoons extra virgin olive oil, divided
salt and pepper to taste
simple cucumber salsa:
1 1/2 cups diced cucumber
1/2 cup diced red bell pepper
1/2 lime, juiced
1/2 teaspoon salt
1/4 teaspoon Roasted Ground Cumin
1/4 teaspoon cracked black pepper
6 crunchy taco shells
thinly sliced Serrano chiles
cilantro sprigs
Mexican crème or sour cream
crumbled cotija cheese
lime wedges
Directions:
1. Place shrimp into a large mixing bowl and set aside.
2. Combine cumin, curry powder, ginger, cayenne, lime juice, honey, and 1/4 cup oil into another mixing bowl and whisk together. Pour over shrimp, season with salt and pepper and mix together until shrimp is fully coated. Cover with plastic wrap, refrigerate and allow to marinate for 1 hour.
3. While shrimp marinates, combine all ingredients for simple cucumber salsa into a medium mixing bowl and toss together. Set aside.
4. Heat a grill or grill pan to medium high heat and brush with remaining 2 tablespoons oil.
5. Place shrimp onto grill or grill pan, season with salt and pepper and grill on each side for 4 to 5 minutes or until just cooked through (be careful not to overcook shrimp or texture will be tough and rubbery). Remove from heat and allow to cool for 5 minutes.
6. Stuff shrimp into crunchy taco shells and top with the cucumber salsa, sliced chiles, fresh cilantro, crema, cotija, and a fresh squeeze of lime juice. Serve immediately.