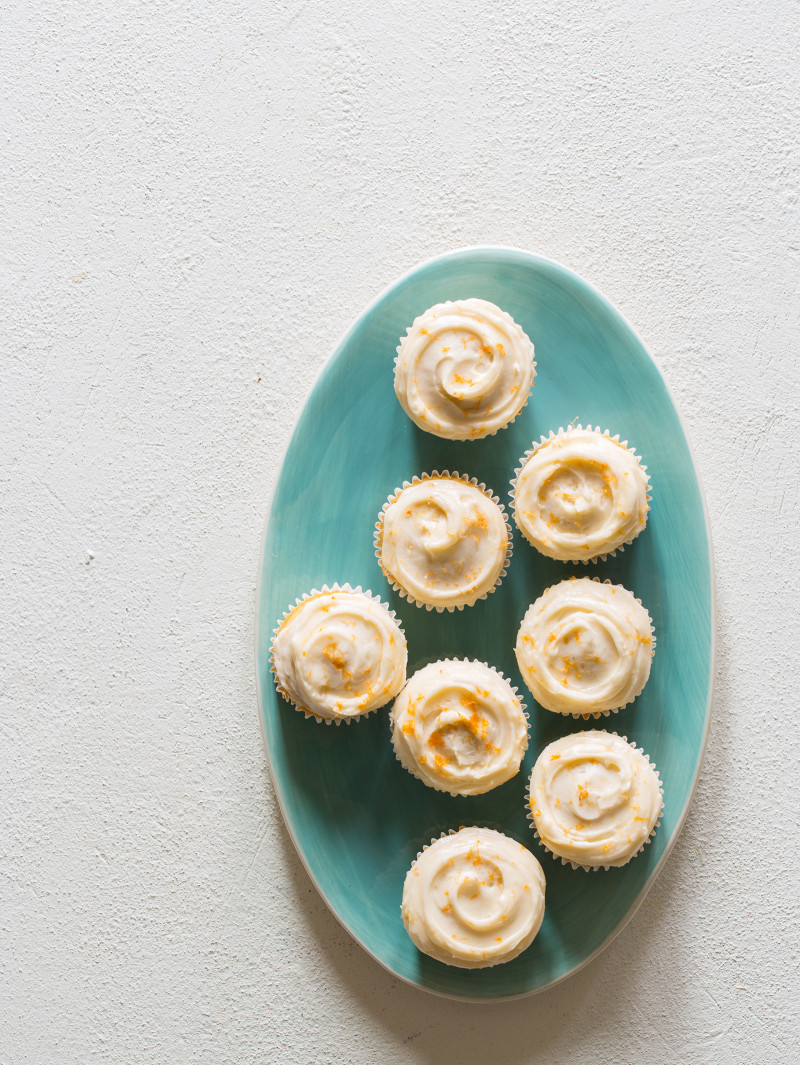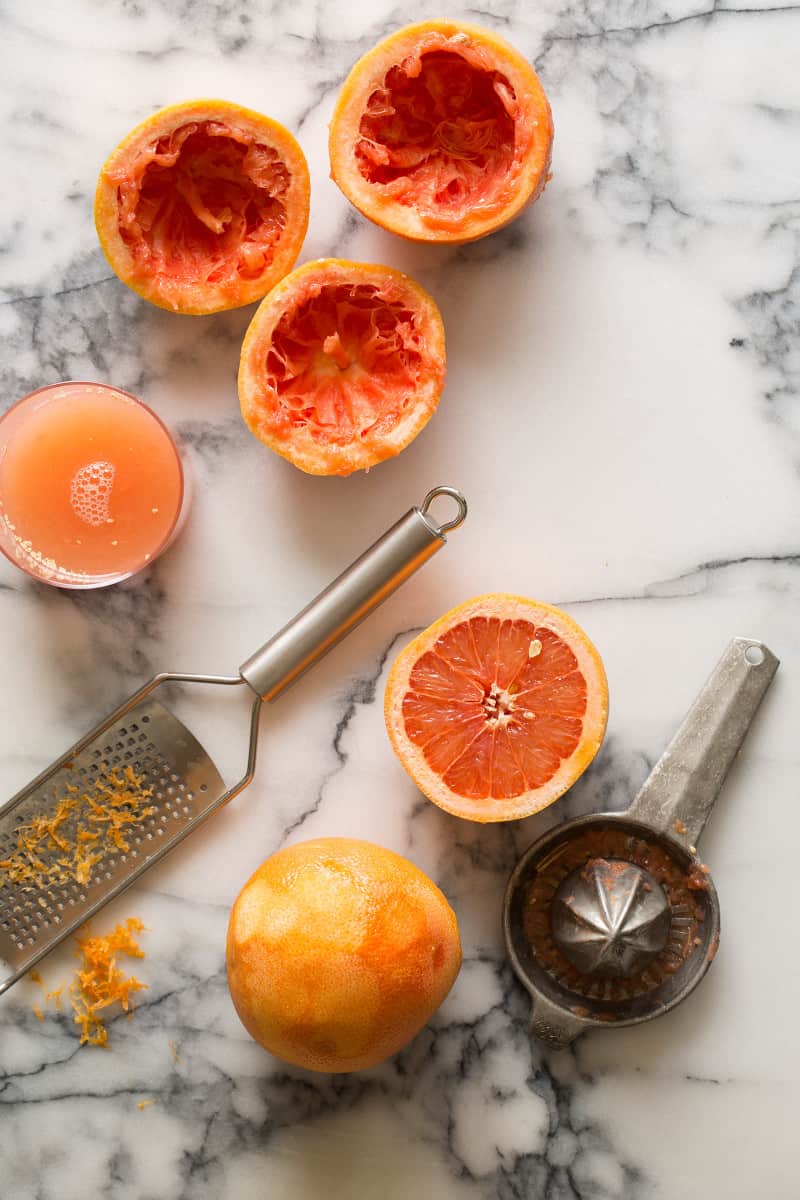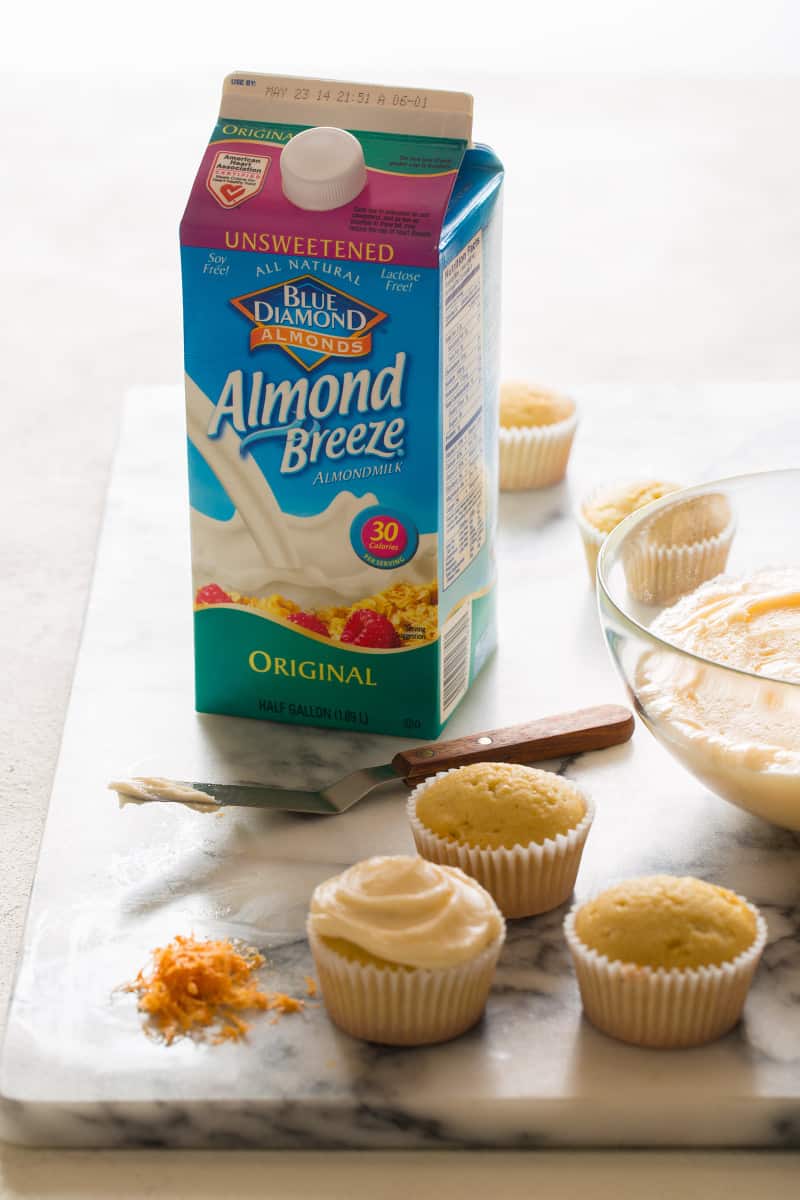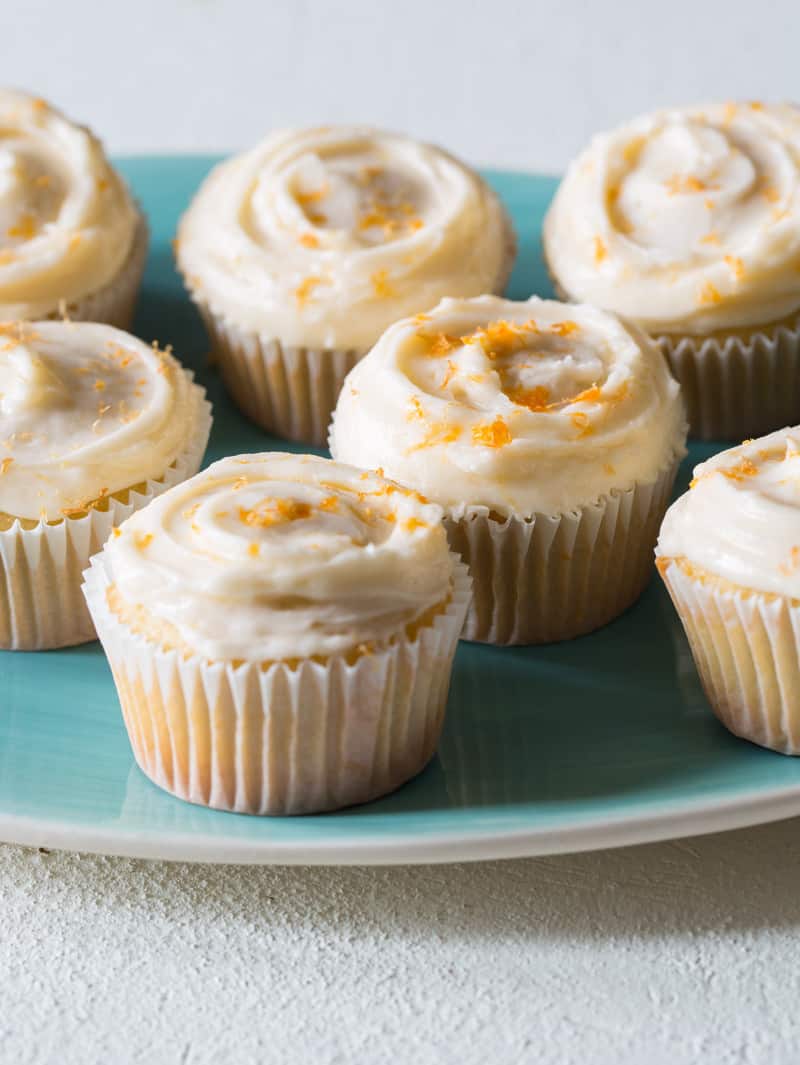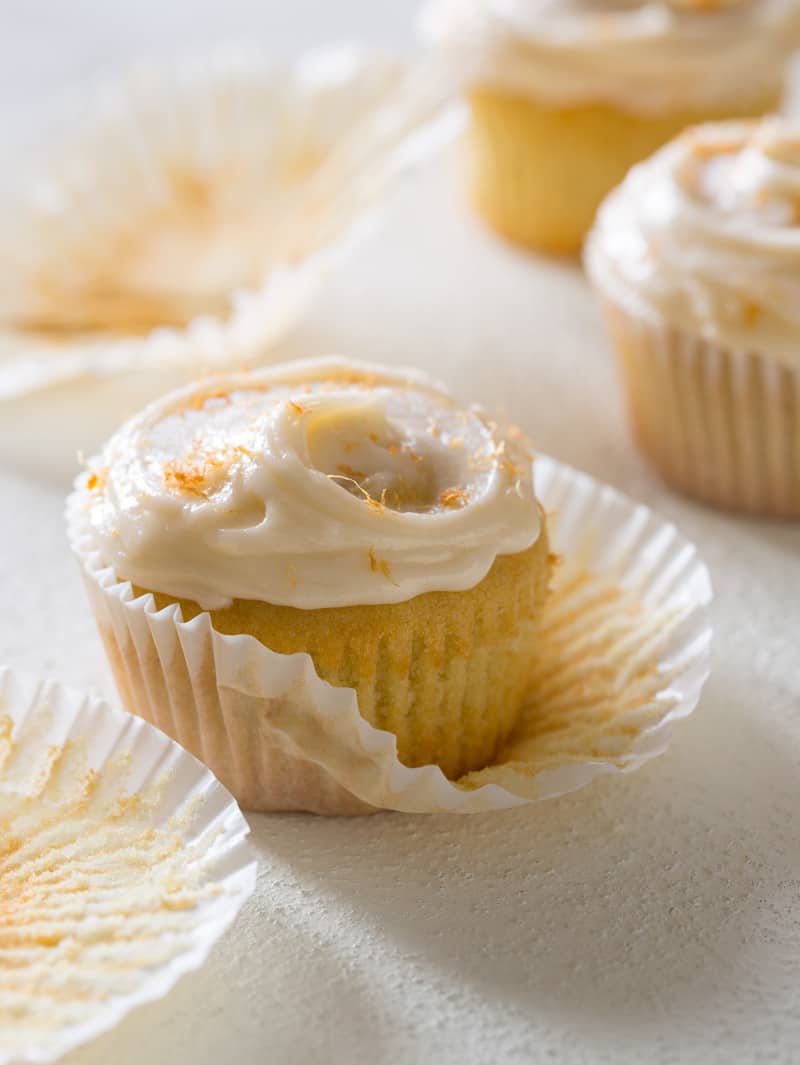 Hi Guys! Today we have another recipe from our collaboration with Almond Breeze. I'm really loving experimenting around with almond milk in baked goods. It really is making them slightly lighter and I swear every time I substitute almond milk into my baked goods my boyfriend swears there's something different about them…in a good way! Anyway, today we have these simple butter cupcakes, that are loaded with flavor and topped with a fresh grapefruit buttercream. We're cheating a little bit today by making a super basic buttercream. While I do love a delicious French or Swiss buttercream, I'm not crazy about having to melt sugar each time I make it….so basic "cheating" buttercream it is…and it's still smooth, creamy and delicious!
Mother's Day is just around the corner and I'm trying to think of clever ways to send my mom home some baked goods, since I won't actually get to be with her. I'm seriously considering packaging up some of these cupcakes and buttercream with a cute little offset spatula and some fancy linen napkins and overnighting them to my mama….that way she can DIY frost and eat her own cupcakes! Although I won't be able to see my mom on Mother's day, I will be with my boyfriend's mom, celebrating her greatness as a mother and person…and cooking for her, so these might just end up on that menu as well. We'll see!
I hope everyone has a great Sunday! xx, Jenny
Butter Cupcakes with Grapefruit Buttercream
Makes 22
Ingredients:
grapefruit buttercream:
1/2 cup fresh pink grapefruit juice, lightly simmered for 8 minutes and cooled
1/2 cup (1 stick) unsalted butter, softened
4 1/2 to 5 cups sifted powdered sugar
zest of 1 grapefruit
butter cupcakes:
3 cups all purpose flour
2 teaspoons baking powder
1/2 teaspoon salt
1 cup (2 sticks) unsalted butter, softened
1 1/2 cups superfine sugar
4 large eggs, at room temperature
1 1/2 teaspoons vanilla extract
1/2 teaspoon almond extract
1 cup unsweetened Almond Breeze almond milk
garnish:
grapefruit zest
Directions:
1. Preheat oven to 350˚F.
2. Buttercream: Place butter into a bowl of a stand mixer or into a large mixing bowl and cream. With the motor running, add 2 cups of powdered sugar, 1/2 cup at a time, to the butter until fully incorporated and smooth. Stir in the grapefruit juice until fully incorporated. Add the remaining powdered sugar, 1/2 cup at a time until you have a good buttercream consistency. Set aside until ready to use. (if using at a later time, store in an airtight container and re-whip before using for best consistency)
3. Cupcakes: Place flour, baking powder and salt in a mixing bowl and whisk together. Set aside.
4. Place butter and sugar in the bowl of a stand mixer or in a mixing bowl and cream together. Add eggs, one at a time, scraping down the sides of the bowl after each addition. Fold in the vanilla and almond extract.
5. Add the flour mixture to the butter mixture and beat together until fully combined. Stir in almond milk until a loose batter has formed.
6. Line a muffin tin with cupcake liners and fill each liner 2/3 of the way with the batter.
7. Bake cupcakes for 22 to 25 minutes or until a toothpick comes out clean when inserted into the center of the cupcake.
8.Allow cupcakes to cool completely before frosting.
9. Finish the cupcakes with fresh grapefruit zest and serve.