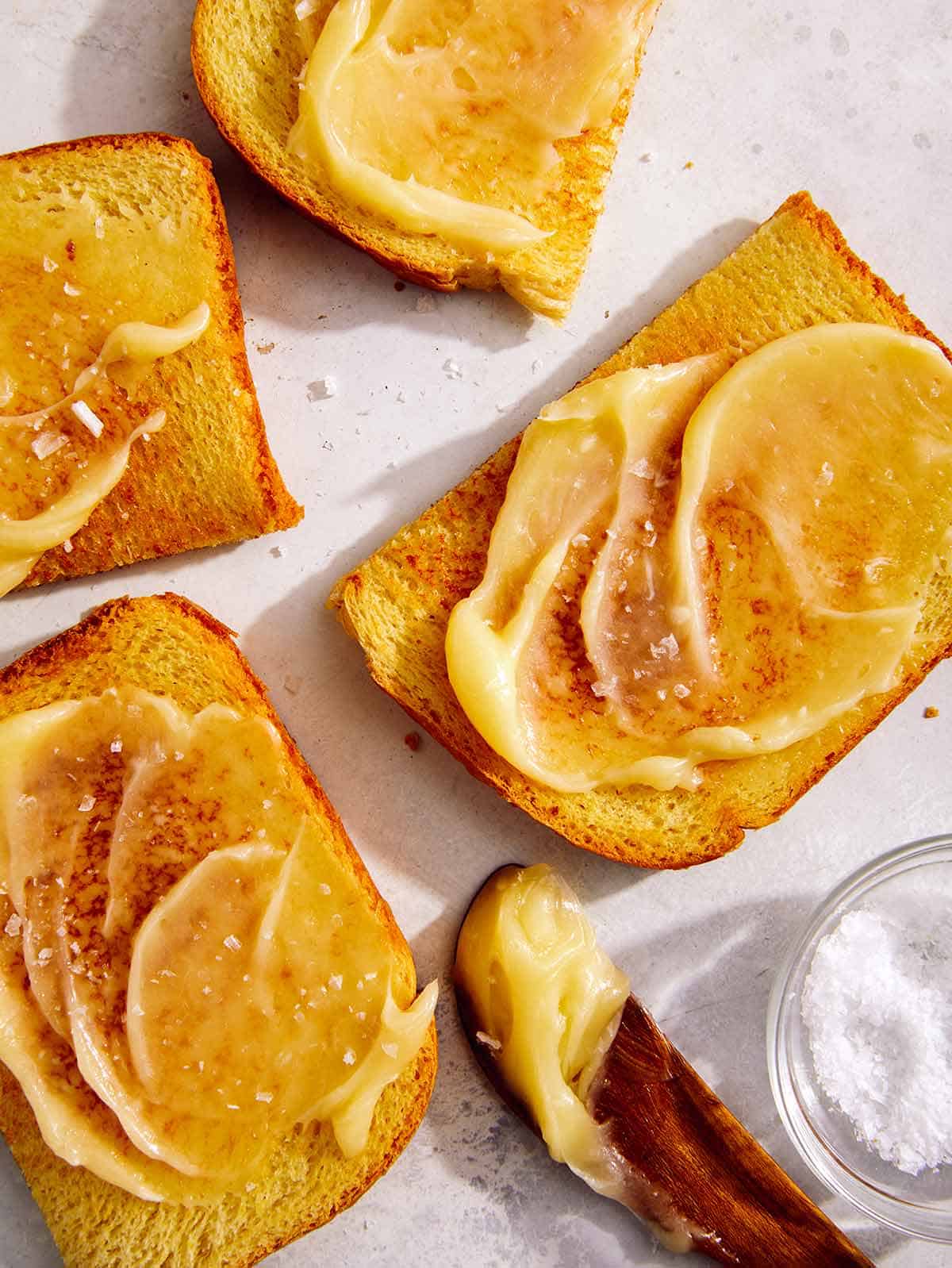 Learn how to make honey butter in only 5 minutes for a heavenly sweet, creamy, and just a little bit salty spread for your favorite baked goods and sides.
Honey butter is one of those condiments that add extra richness to life and makes ordinary food feel extra special.
Does regular butter do the trick for moistening or flavoring your favorite muffins or biscuits? Sure. But once you slather this sweet and creamy honey butter on a warm fresh-from-the-oven biscuit or a slice of homemade bread, your simple meal is instantly upgraded to special occasion status.
You only need 5 minutes, three ingredients, and a mixer to experience this simple pleasure known as homemade honey butter.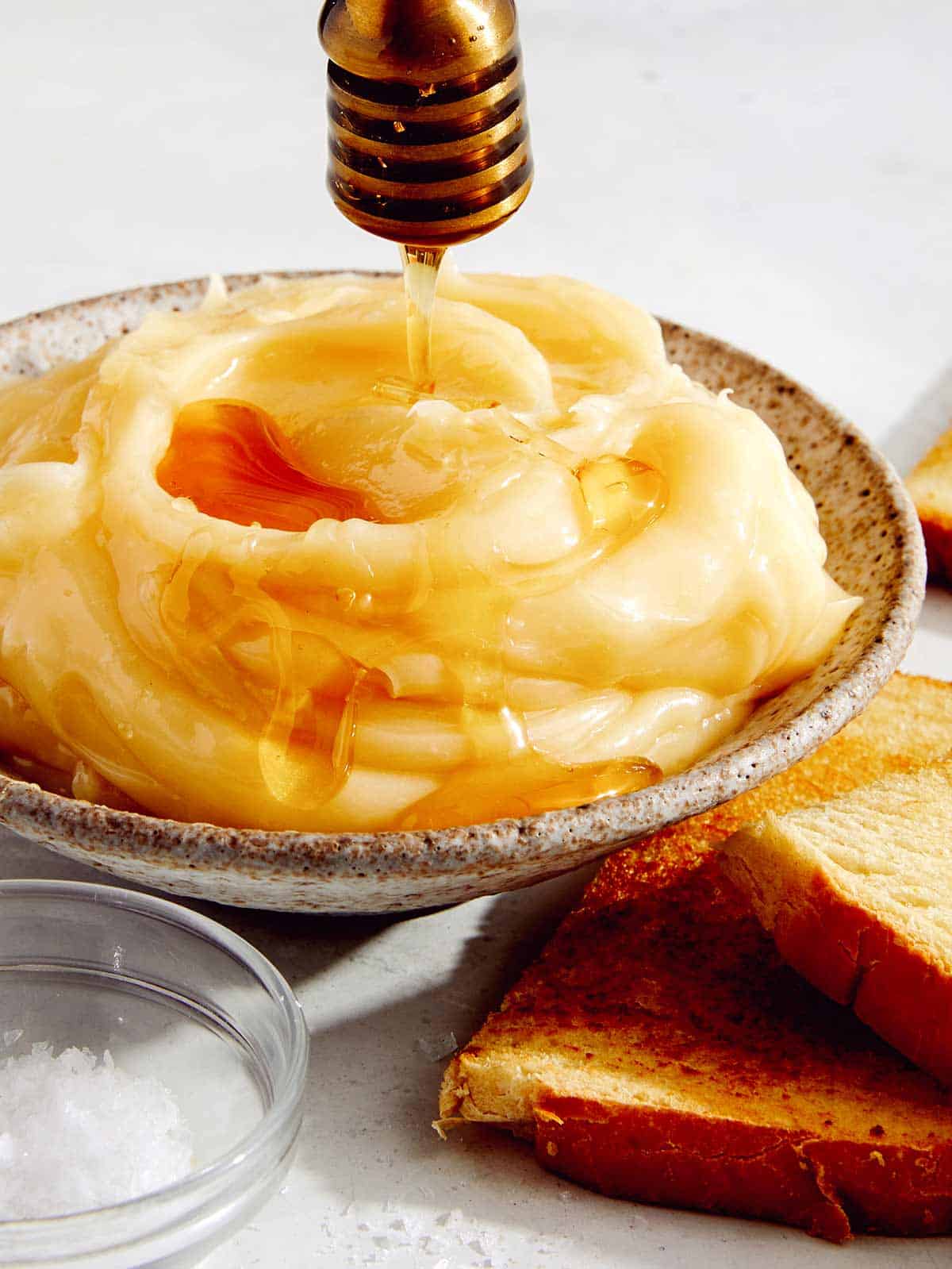 How to Make Honey Butter
Ingredients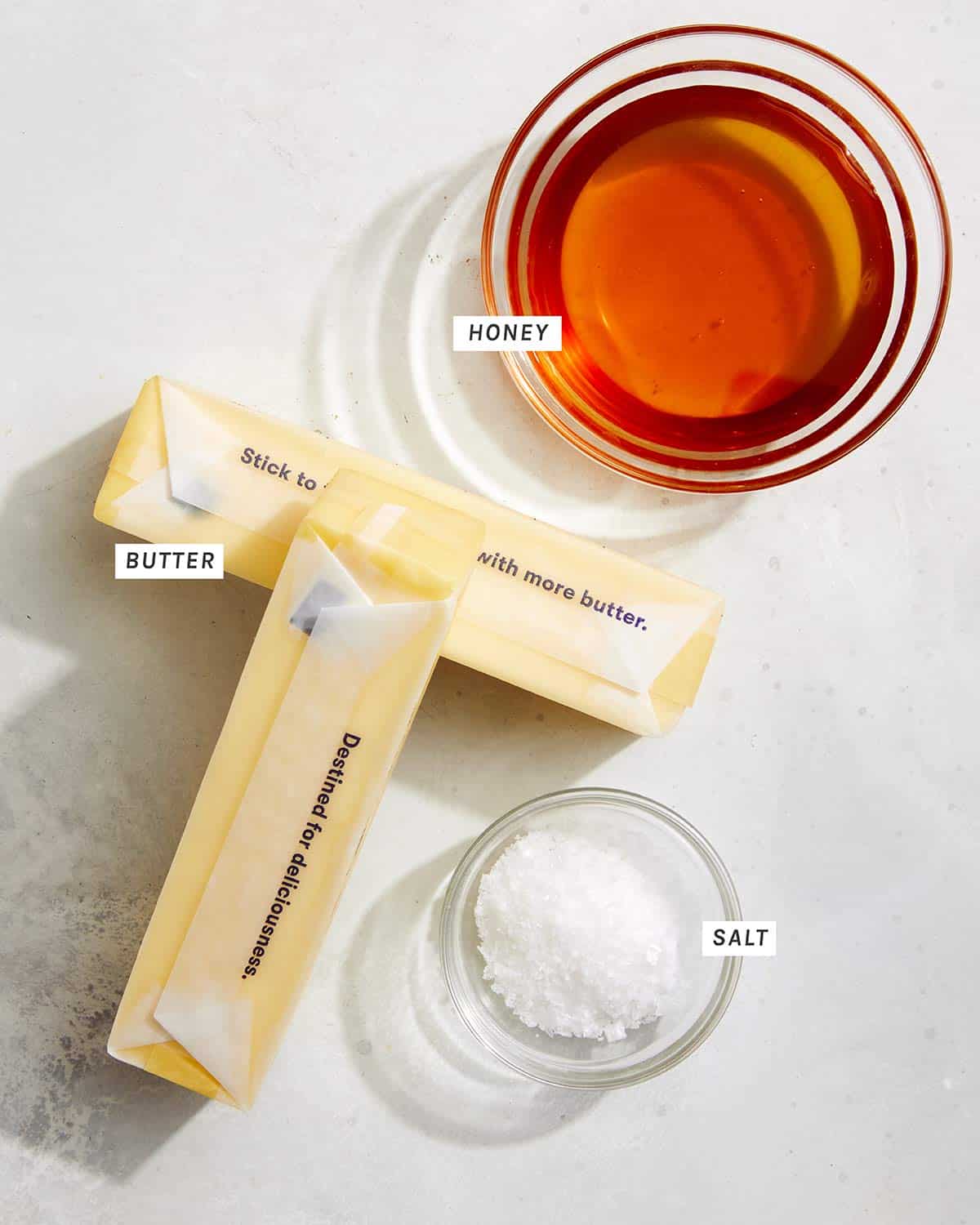 Process
Place butter into a mixing bowl with honey and salt.
Using a hand mixer, beat the butter mixture until light and fluffy.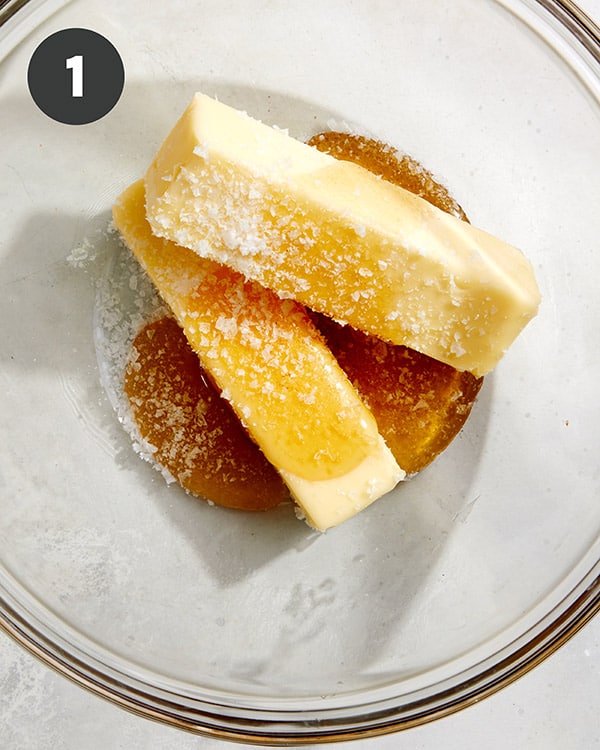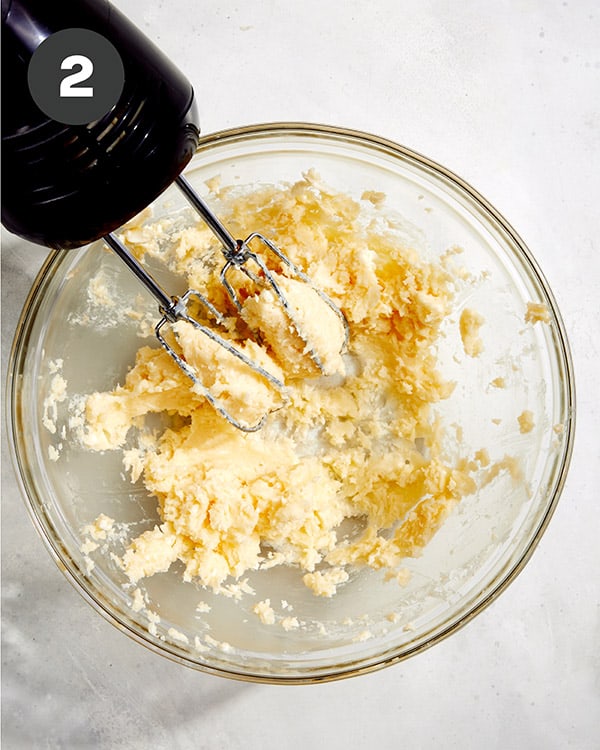 Transfer honey to a small bowl and top with a drizzle of honey and more sea salt flakes. Serve.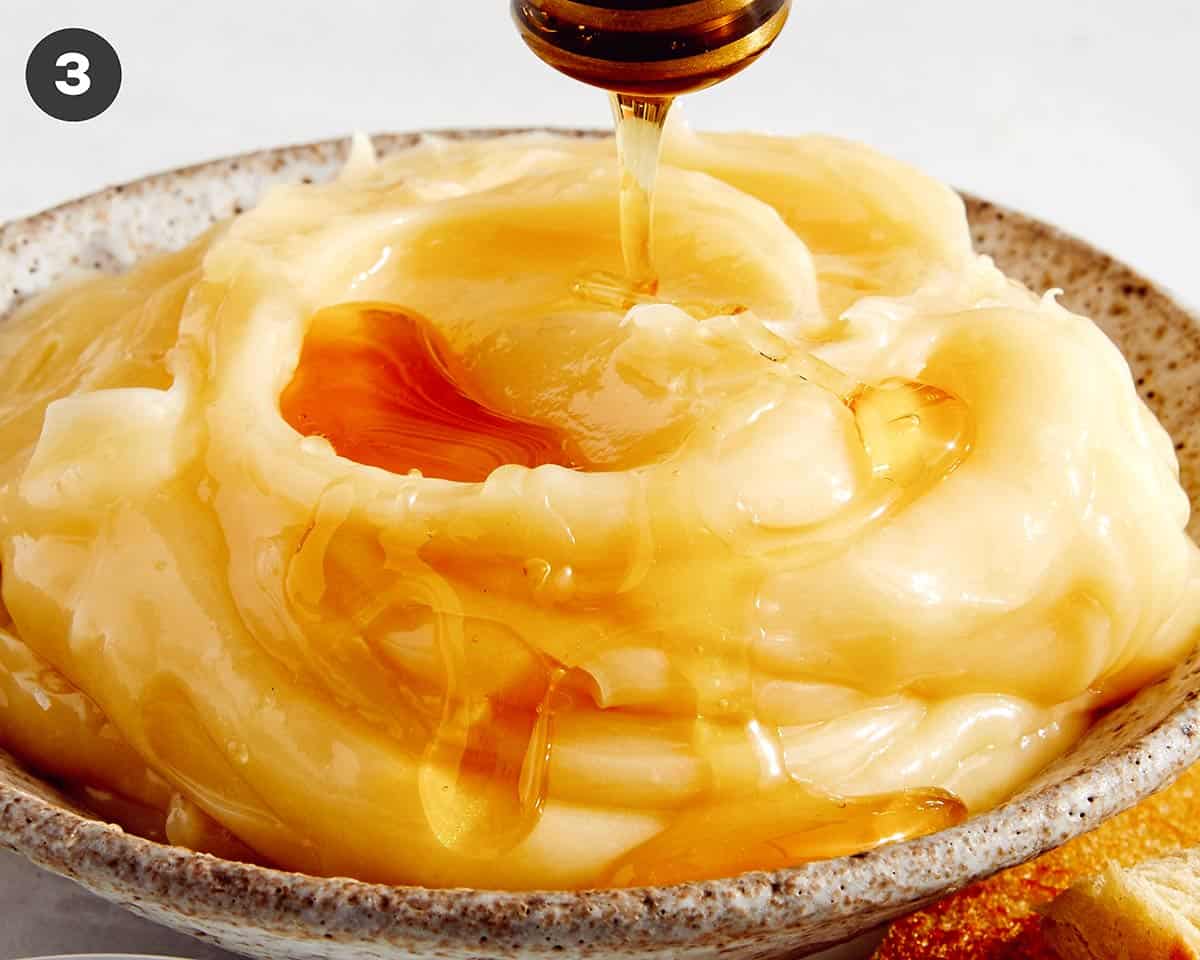 Tips and Tricks for Success
Before starting, make sure your butter is fully softened. This piece is super important, so the honey is able to whip into the butter evenly, creating a smooth, light, and fluffy texture.
Choose unsalted butter. Controlling the amount of salt you add to the recipe keeps it from being too salty and adds just the right amount to bring out the sweetness of the honey.
If you only have salted butter, just be sure to skip the added salt.
If using raw honey that's hardened, just pop the jar in the microwave for a few seconds or place the container in a jar of hot water to melt the honey back down to a runny consistency.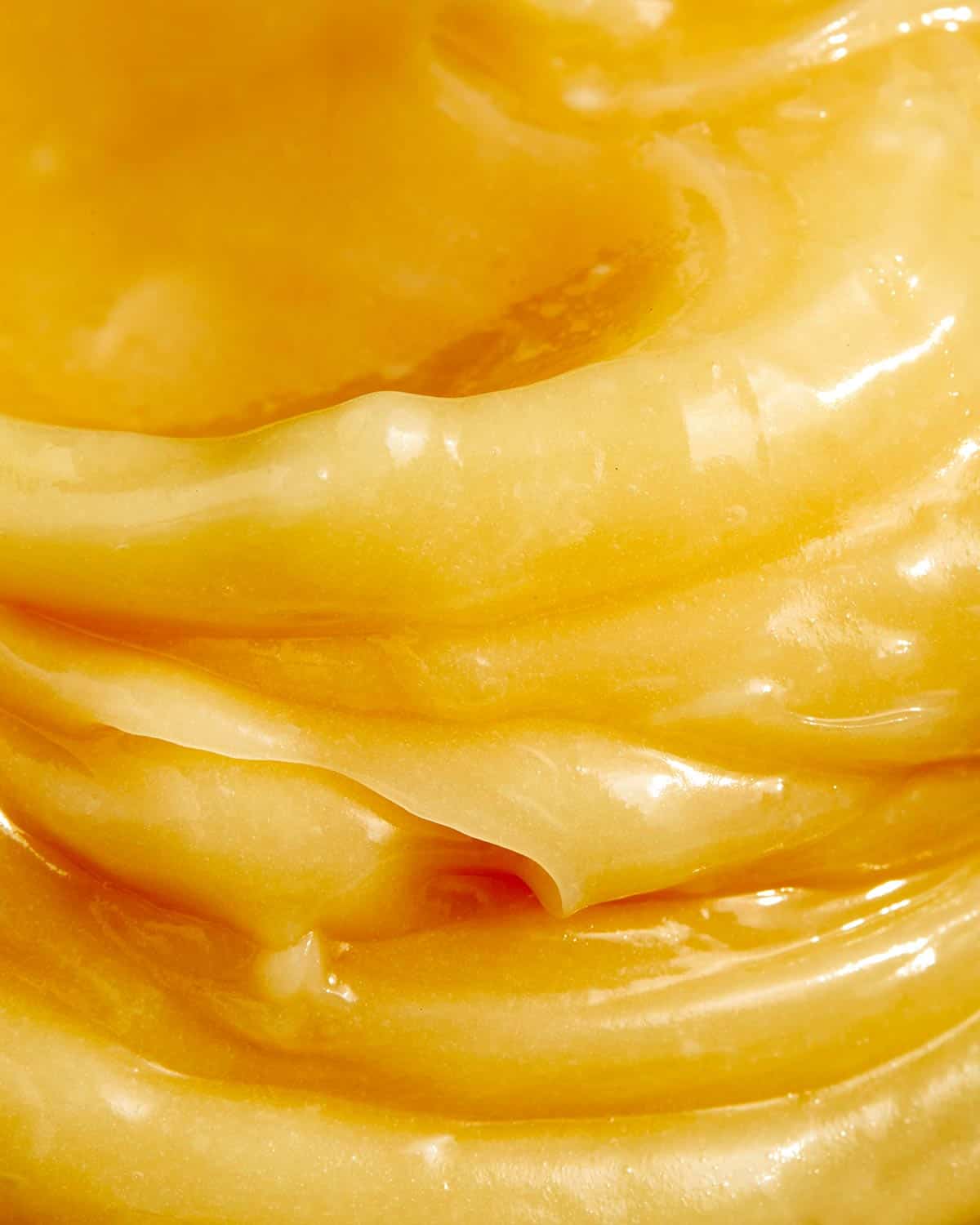 How to Soften Butter
You decide to make honey butter just before dinner, but your butter is rock-hard and cold. We've all been there. Softened butter is not melted butter, so don't try nuking it in the microwave and hoping for the same results. Instead, try these methods to soften your butter quickly!
Pour boiling hot water into a small glass or ceramic dish and let it sit for 2-3 minutes. Pour the water out, slice your butter into tablespoon-sized pieces, then place it in the dish, covering it. Let the butter sit in the warm dish for about 10 minutes or until soft.
If you have the oven on, slice your butter into small pieces and place them in a glass container on the stove. Cover with a towel and let the dish sit on the stove, watching to ensure the butter doesn't melt! If you have an older-style oven/stove that gets very hot, you won't want to use this method as the butter may melt.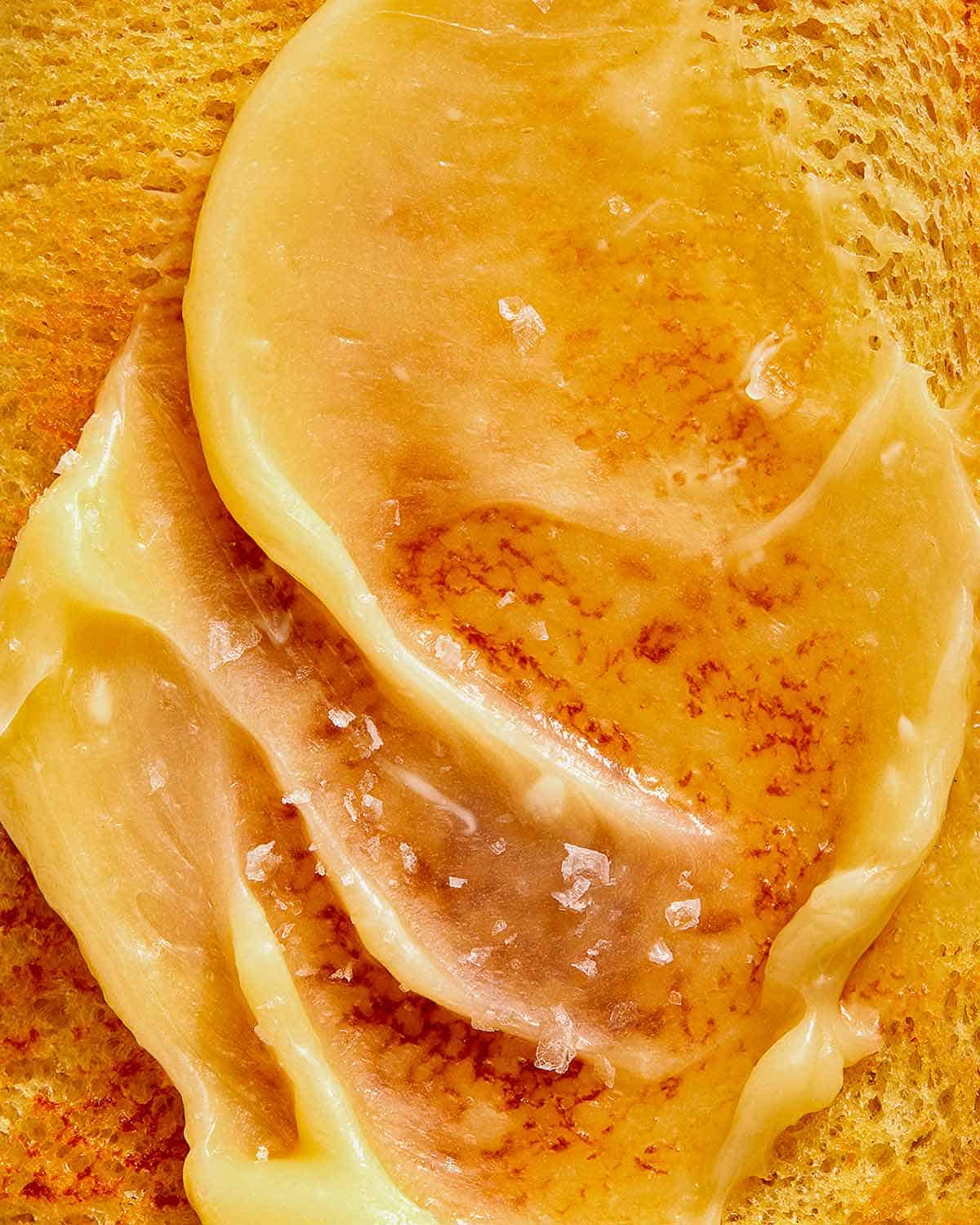 How to Store Honey Butter
If you plan to use your honey butter within a few days, store it in a covered container on the countertop. It should last up to a few weeks in a covered container in the refrigerator. Once refrigerated, separation could happen. If it does, just bring it back to room temperature and beat it with an electric mixer until combined.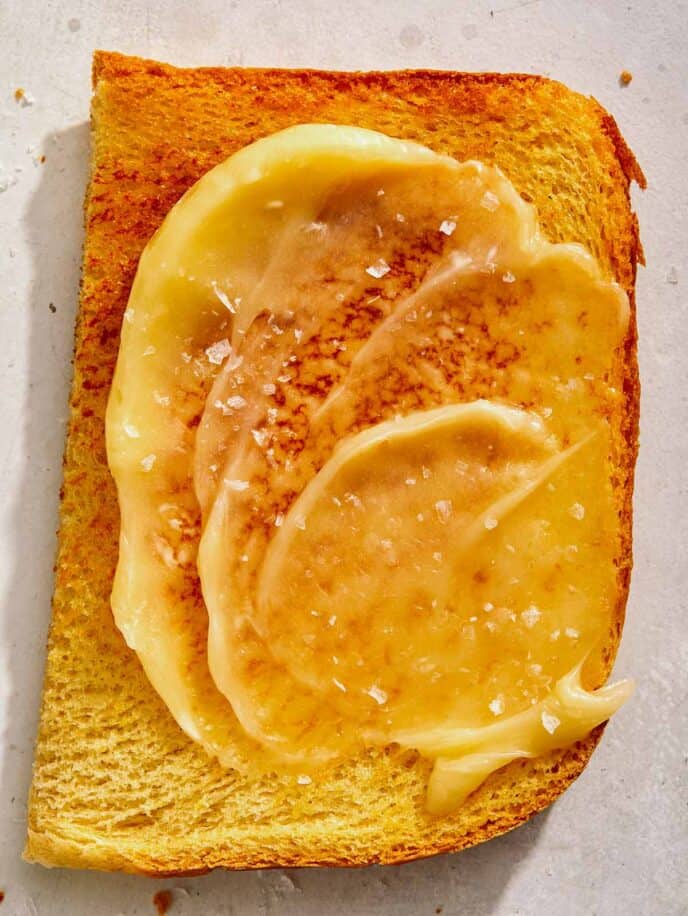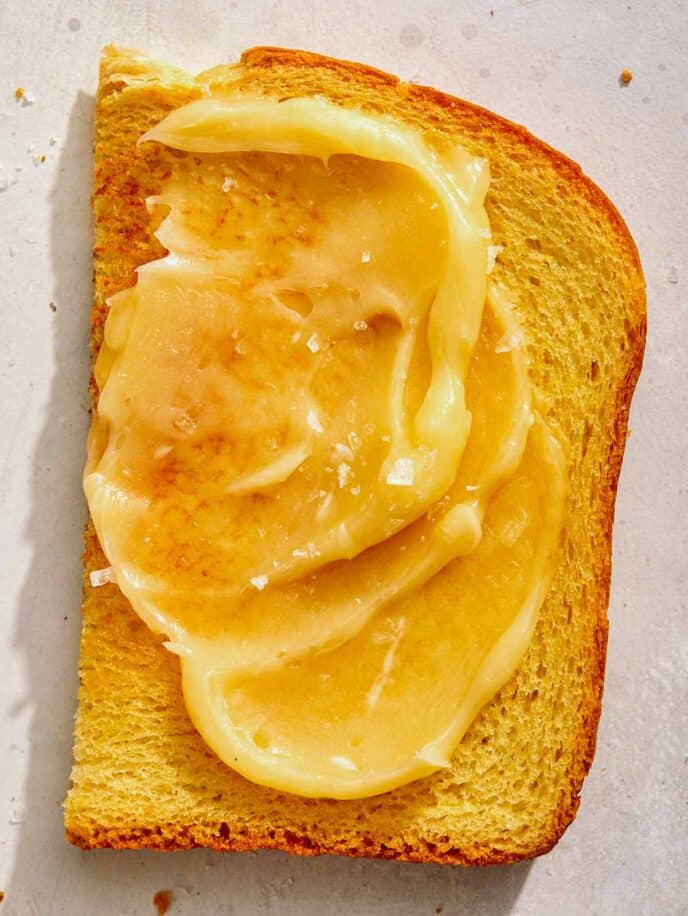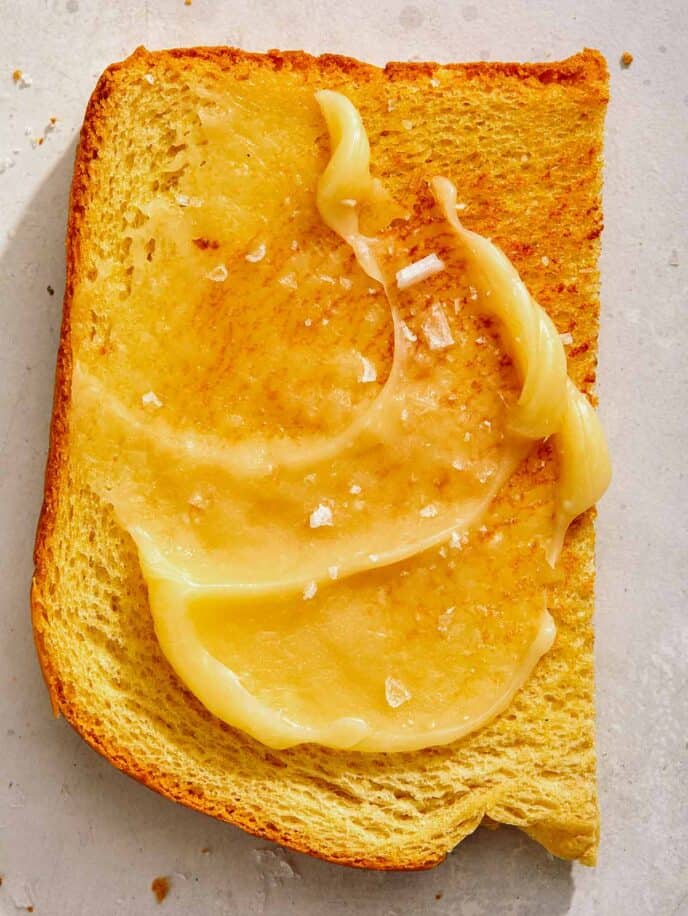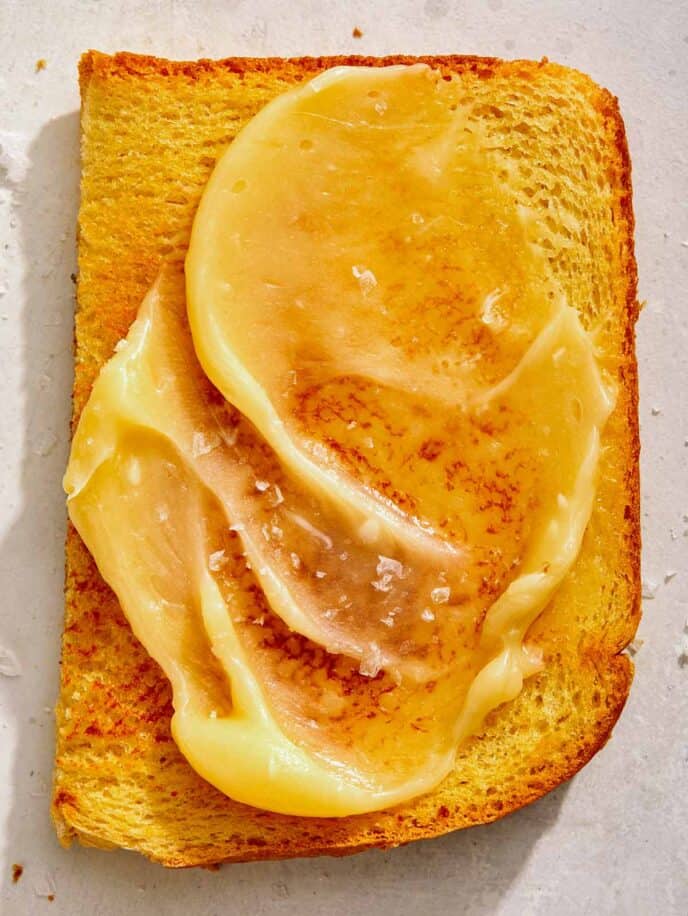 Honey Butter Serving Suggestions
Sweet and creamy honey-enhanced butter takes any bread, pancake, muffin, or even vegetable to a dreamy new level. Try it slathered on these recipes: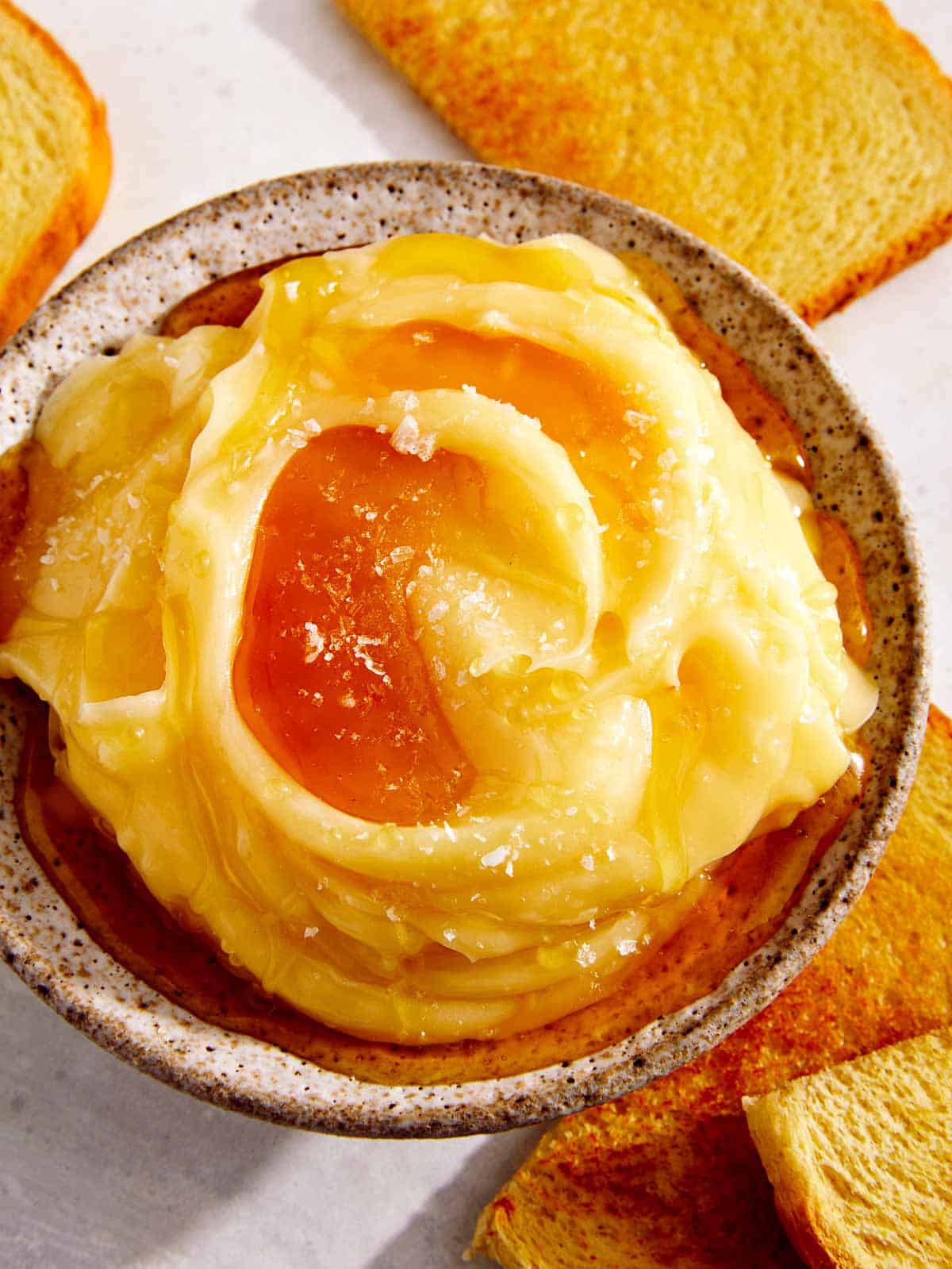 More Delicious and Easy Condiment Recipes You Will Love
Hungry for more?
Subscribe to never miss a recipe.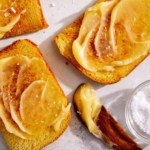 ---
Honey Butter Recipe
This honey butter recipe is creamy, sweet, and takes only 3 ingredients and 5 minutes to whip togther. You'll want a batch of this on hand at all times for pancakes, scones, muffins, bread, and more!
INGREDIENTS
1

cup

(2 sticks) unsalted butter

softened

1/4

cup

honey

plus more for drizzling

1

tablespoon

crushed sea salt flakes

plus more for topping
INSTRUCTIONS
Place butter into mixing bowl with honey and salt.

Using hand mixer, beat butter mixture until light and fluffy.

Transfer honey to a small bowl and top with a drizzle of honey and more sea salt flakes. Serve.
NOTES
**recipe makes 1 cup and each serving is 2 tablespoons**
**nutritional information does not include extra honey for drizzling or extra sea salt for topping**
Calories:
236
kcal
Carbohydrates:
9
g
Protein:
0.3
g
Fat:
23
g
Saturated Fat:
15
g
Polyunsaturated Fat:
1
g
Monounsaturated Fat:
6
g
Trans Fat:
1
g
Cholesterol:
61
mg
Sodium:
876
mg
Potassium:
12
mg
Fiber:
0.02
g
Sugar:
9
g
Vitamin A:
709
IU
Vitamin C:
0.1
mg
Calcium:
8
mg
Iron:
0.1
mg
COURSE:
condiment, spread