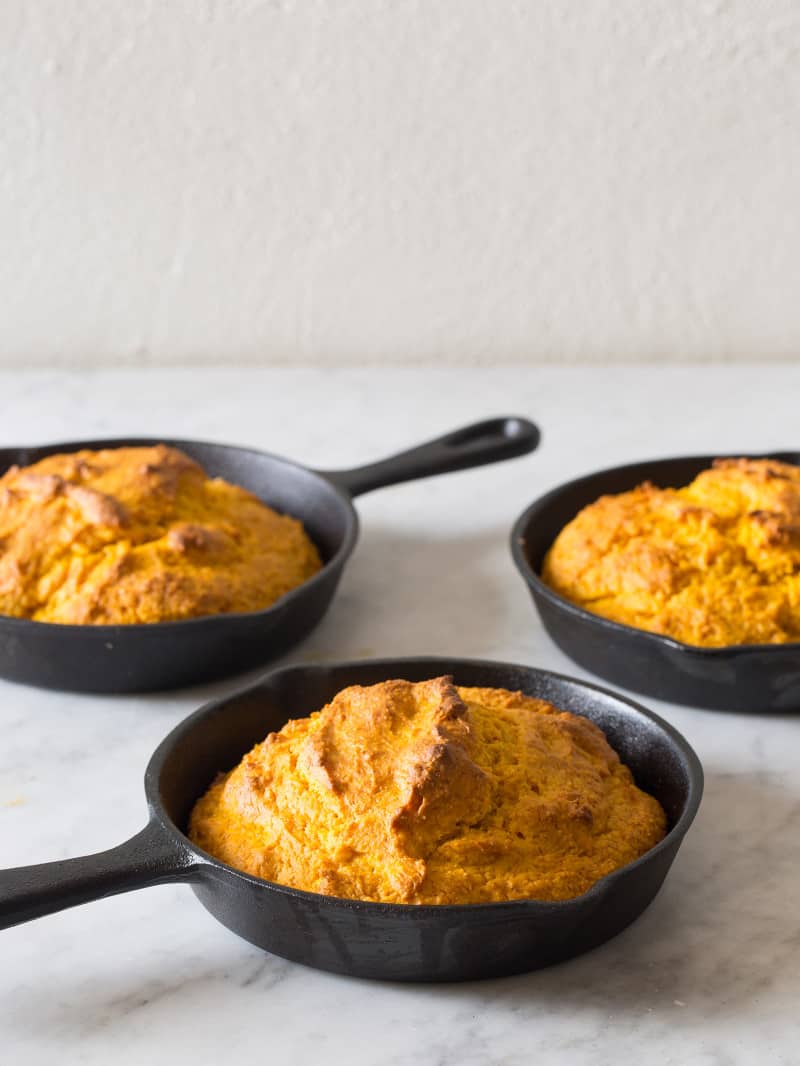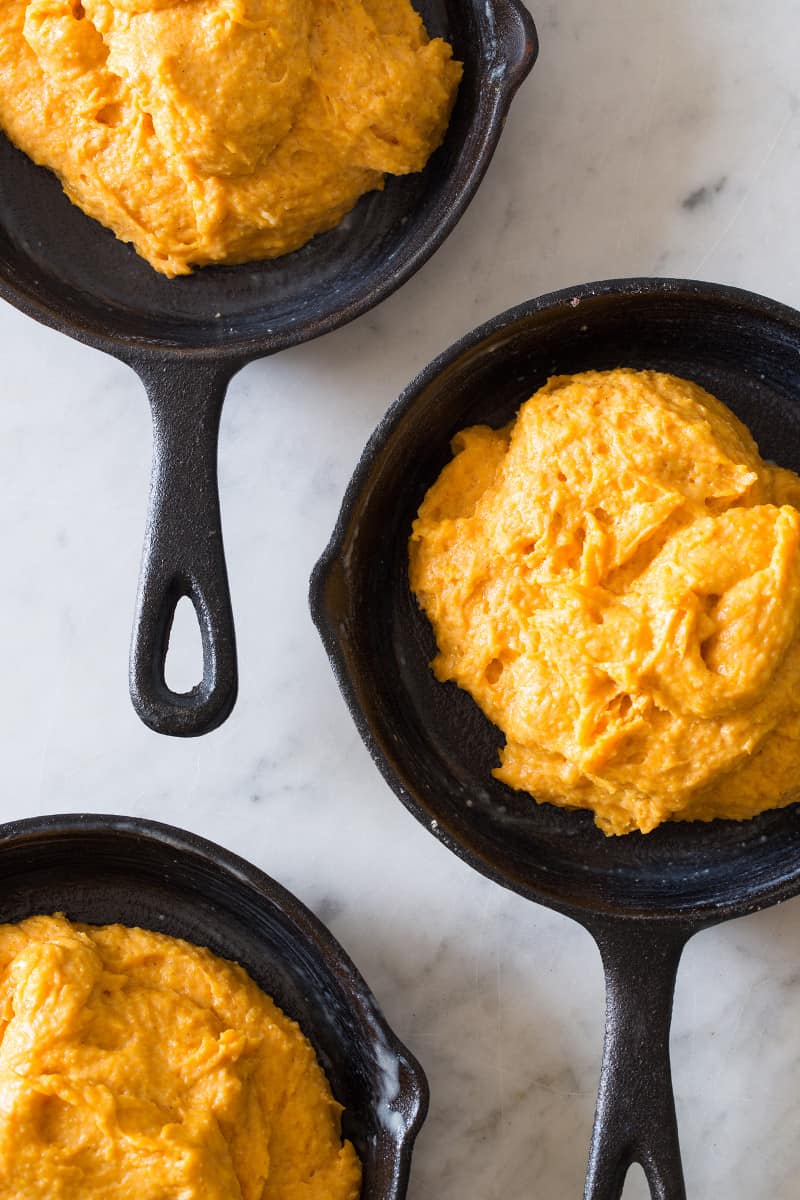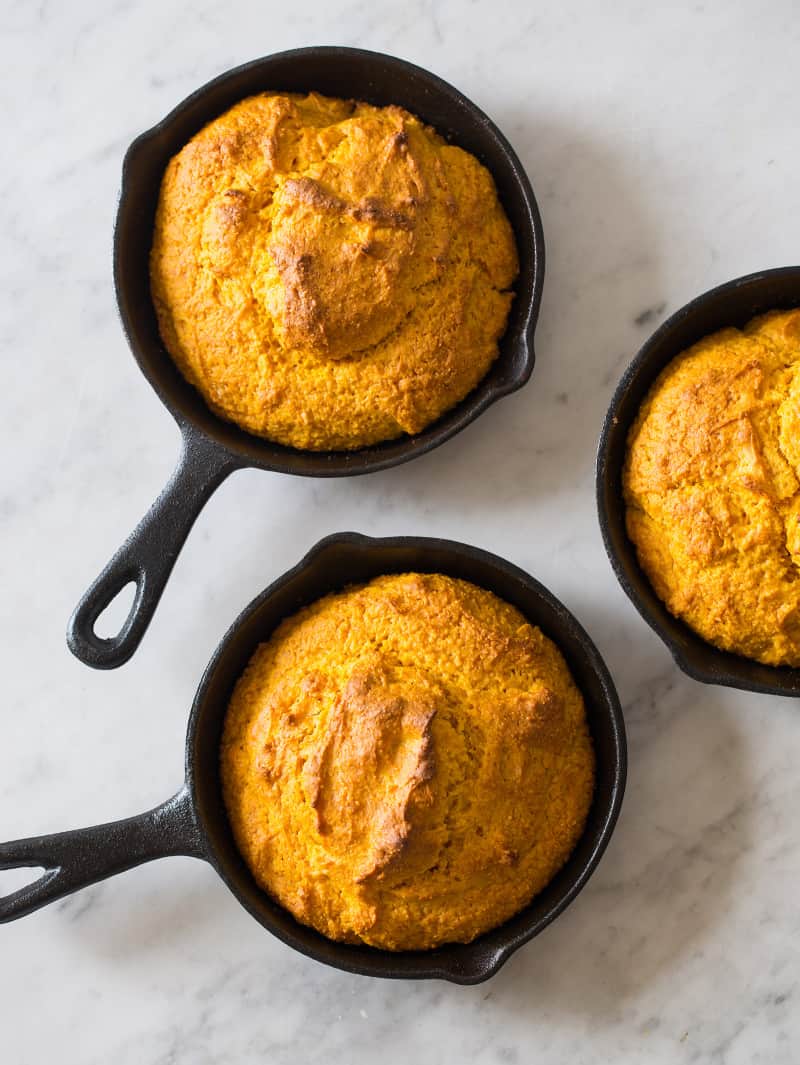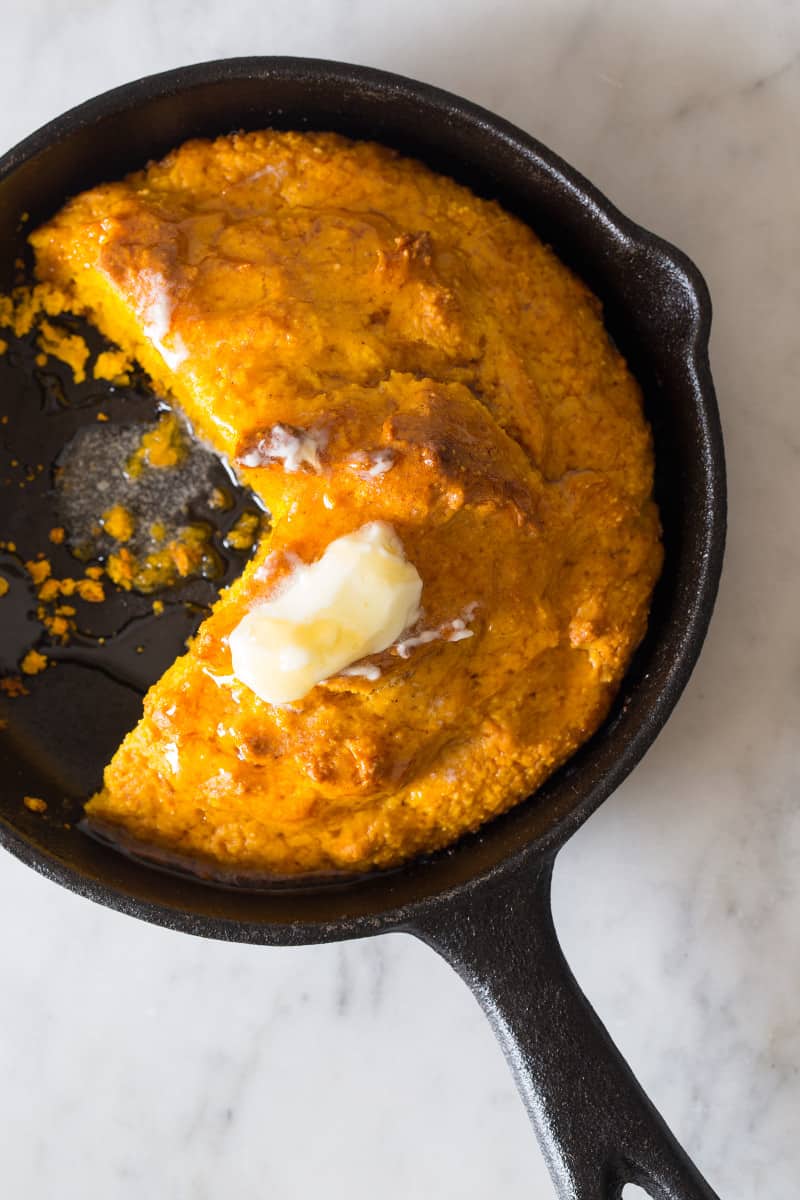 Hello friends! With all the heat LA has been getting, we welcomed the cooler weather with open arms and embraced it and everything that comes with it. We are so excited to start posting some really cozy recipes. We are going to start out with this Pumpkin Cornbread recipe, and it goes great with all the chowders and chilis you can imagine!  Stay cozy!
Pumpkin Cornbread

Ingredients:
1 cup pumpkin puree
1/4 cup light brown sugar
3/4 teaspoon ground cinnamon
1/2 teaspoon ground ginger
1/4 teaspoon ground nutmeg
1/4 teaspoon ground cloves
1 1/4 cups yellow cornmeal
1 cup all purpose flour
1 tablespoon pure cane sugar
2 teaspoons baking powder
1/4 teaspoon salt
1 egg
1/2 cup (1 stick) unsalted butter, melted and divided
1 cup buttermilk
2 tablespoons honey, warmed (plus extra for drizzling)
salt and pepper to taste

Directions:
1. Preheat oven to 400°F. Place three 5 inch cast iron skillets or one 8 inch cast iron skillet (nonstick is fine too) into the oven.
2. Place first 6 ingredients into a small mixing bowl and whisk together. Set aside.
3. In a mixing bowl, whisk together cornmeal, flour, baking powder, and salt.
4. In another bowl whisk together eggs, 1/4 cup butter, buttermilk, and honey
5. Pour wet mixture into dry mixture and stir until well mixed. Fold in pumpkin mixture.
6. Pour remaining butter into heated skillets and carefully swirl to cover all sides.
7. Pour batter into baking dish and bake for 30 to 35 minutes (for the small skillets) or 50 to 55 minutes (for the large skillet) or until a toothpick comes out clean when inserted into the center.
8. Remove from oven and drizzle with a small amount of honey. Cool for 10 to 15 minutes. Serve.