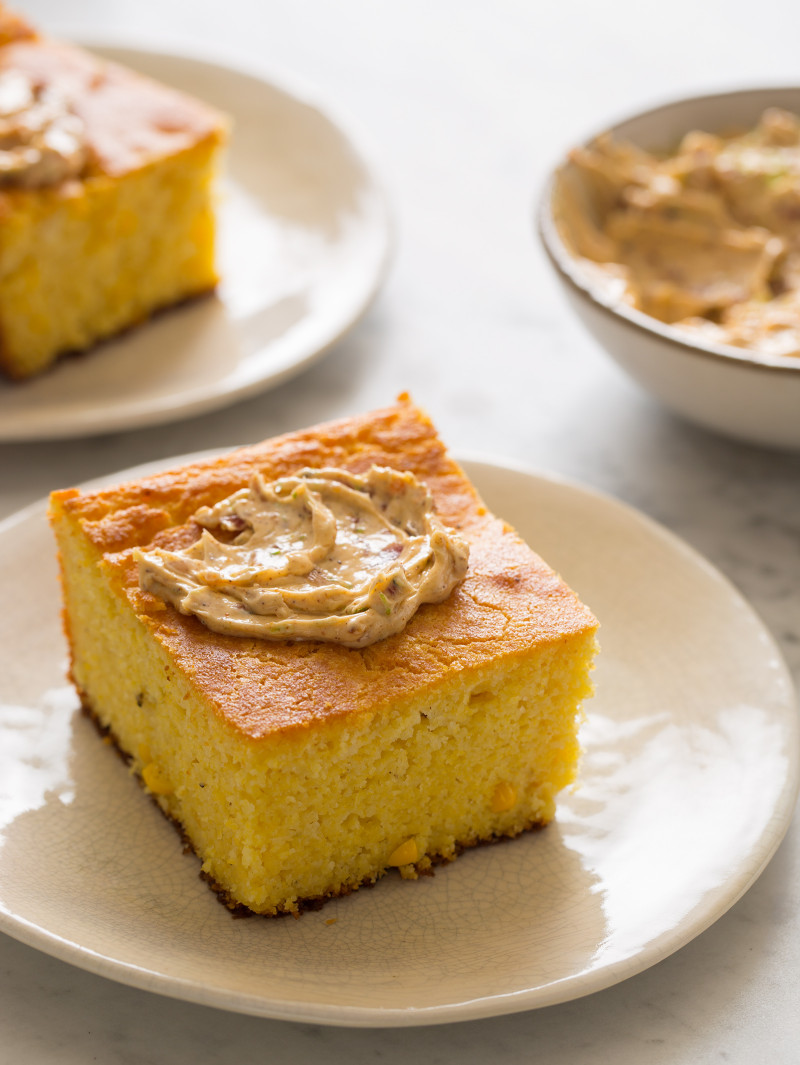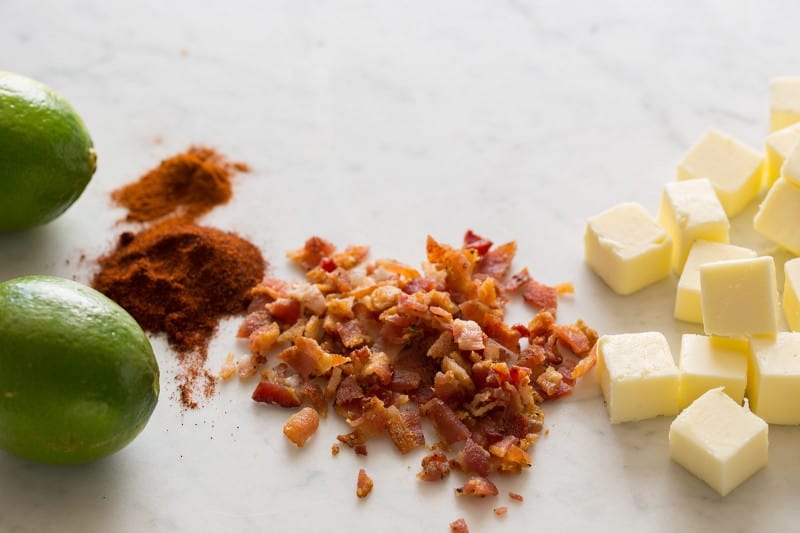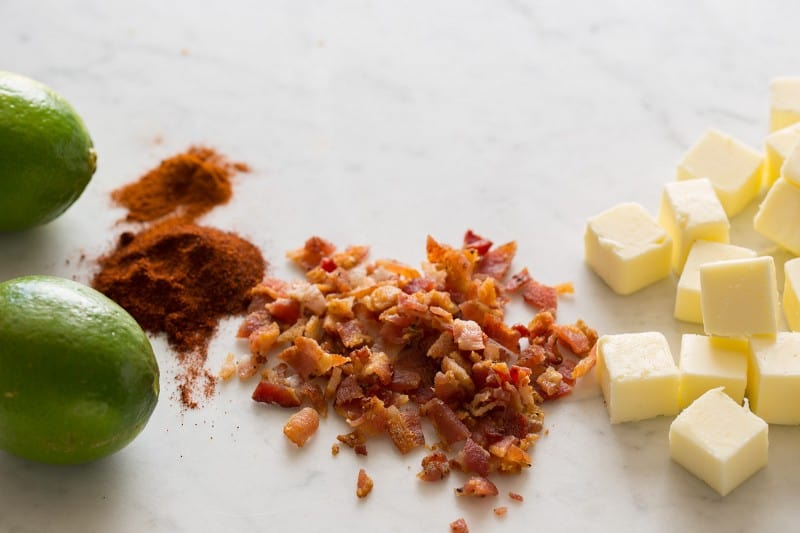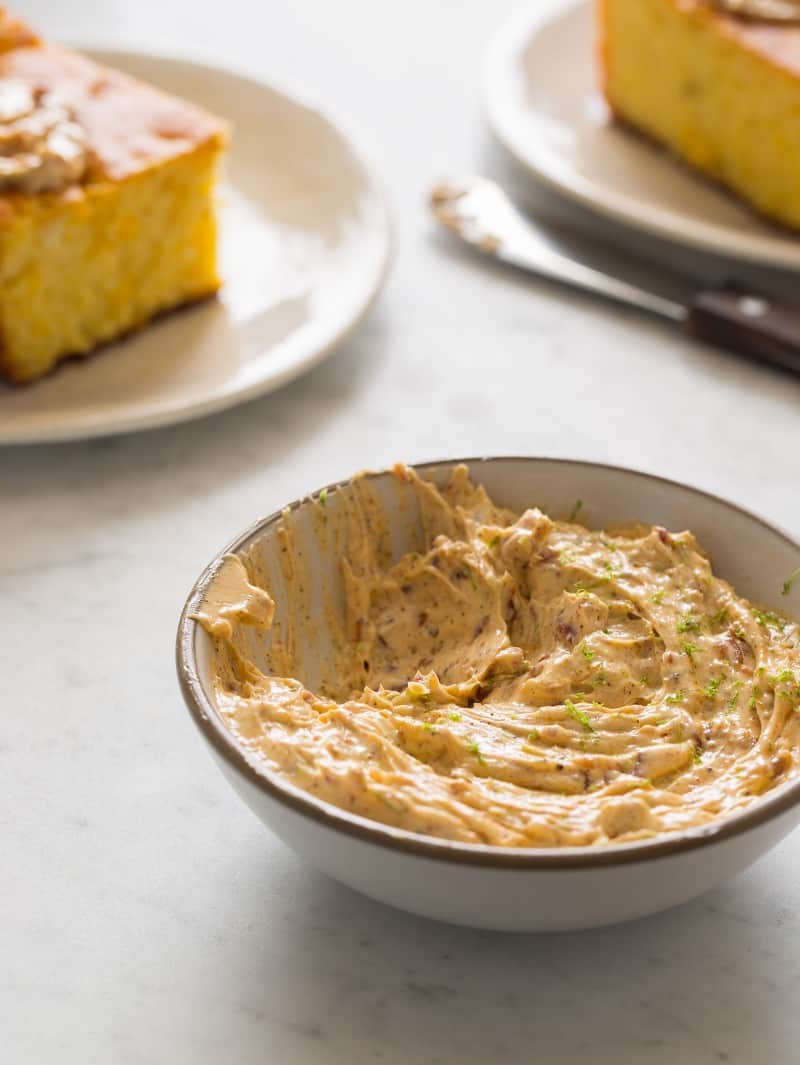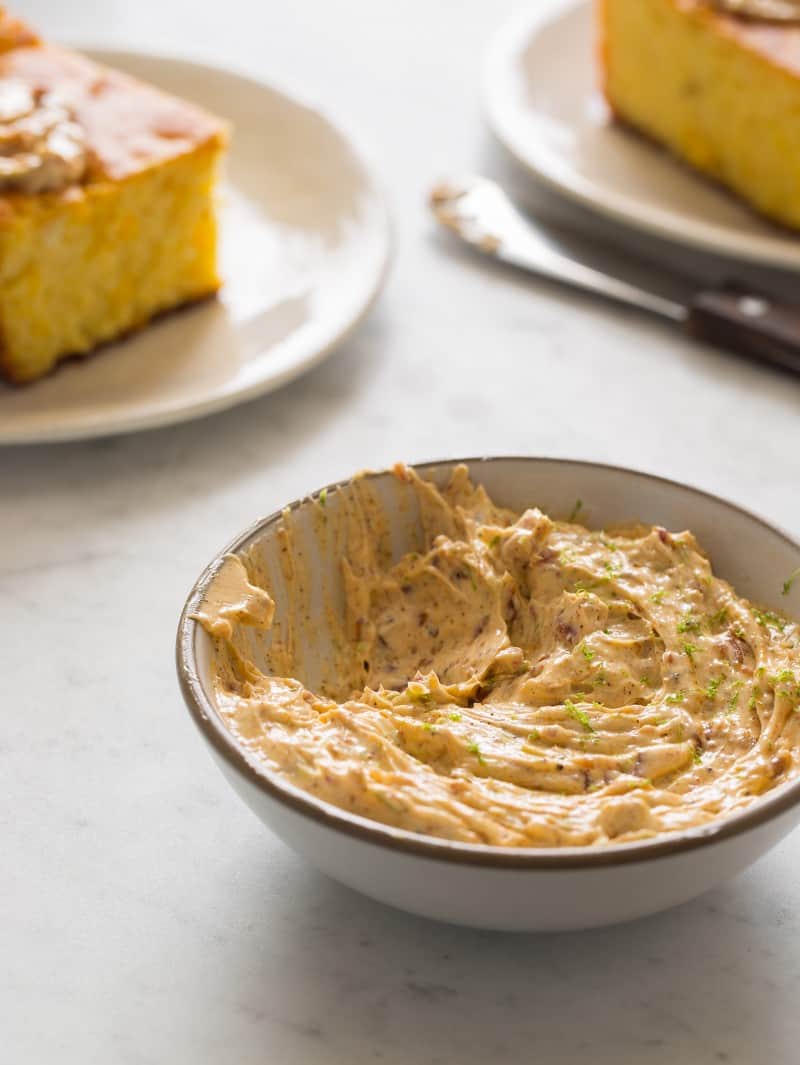 Do you remember some of your early culinary adventures as a kid? Where you would find something out and then it would forever stick with you and you wondered why you hadn't thought of doing it before? For me, those kinds of discoveries were any kind of chip in any kind of sandwich, cereal in ice cream, French fries in chocolate milk shakes, and vegetable cream cheese on a blueberry bagel (still eat this ALL THE TIME). As an older child I discovered putting fritos in the bottom of your bowl of chili. Whoa. I still think about it every time I want to make chili. If you don't have fritos, my second thought is always layering corn bread at the bottom of the bowl. It becomes what I would later term as the "grape-nuts effect" (basically it soaks up all the good stuff and at the end you're eating a soggy delicious mess). I would describe the pay off to be similar to lucky charms milk. Always having been a huge fan of corn bread, I am excited about this recipe for Buttermilk Cornbread and Bacon Lime Chili Butter. So the deal with this Buttermilk Cornbread is that it isn't too sweet, so you can totally use honey on top if you like that kind of thing. There are corn chunks in it so you still have some nice texture. The butter is on a whole other level. If you prefer to eat your cornbread alone (not at the bottom of your chili bowl), then you MUST make this butter. It's like a smoky bacon dream spread. In fact, I would recommend doubling this recipe and eating it on toast in the morning. It really is that good.
I realize it's been hot lately. So if you're not in the mood for cornbread we still got your back. We hope you all have a very nice Independence Day!
♥ Teri
More recipes you might fancy: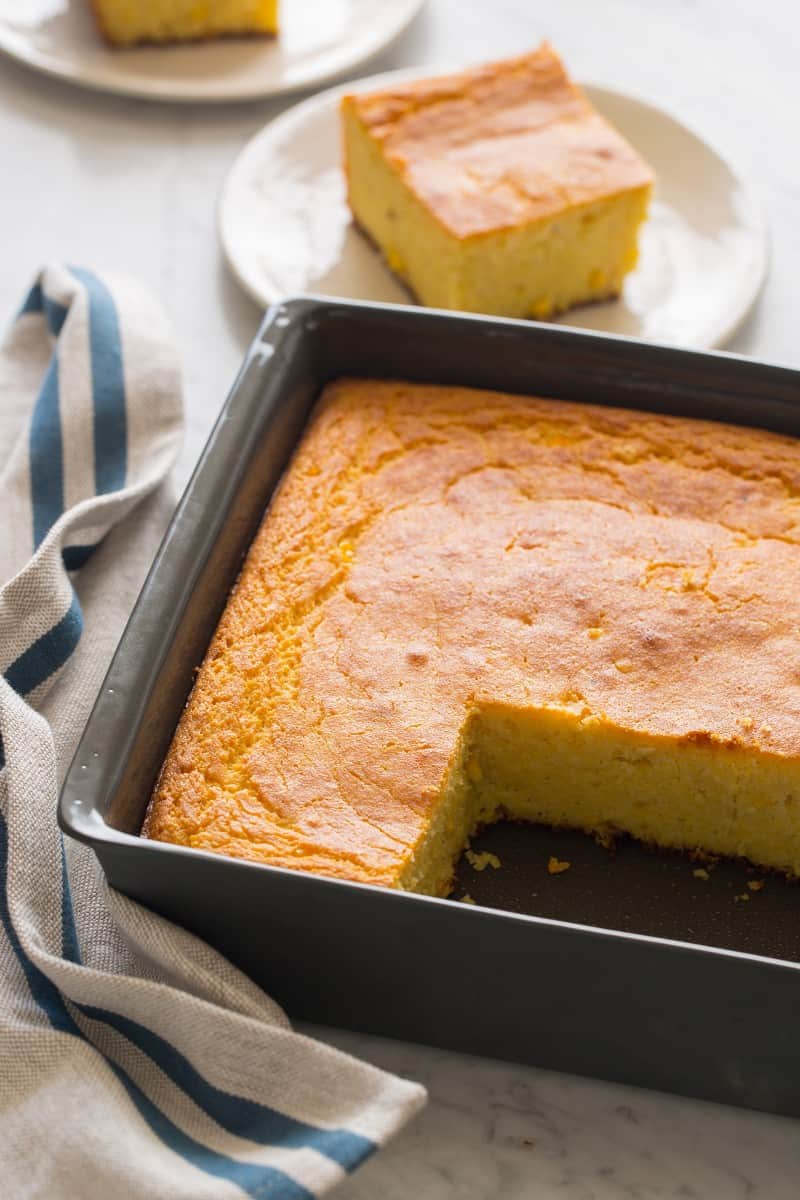 Hungry for more?
Subscribe to never miss a recipe.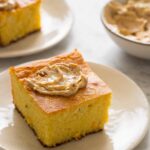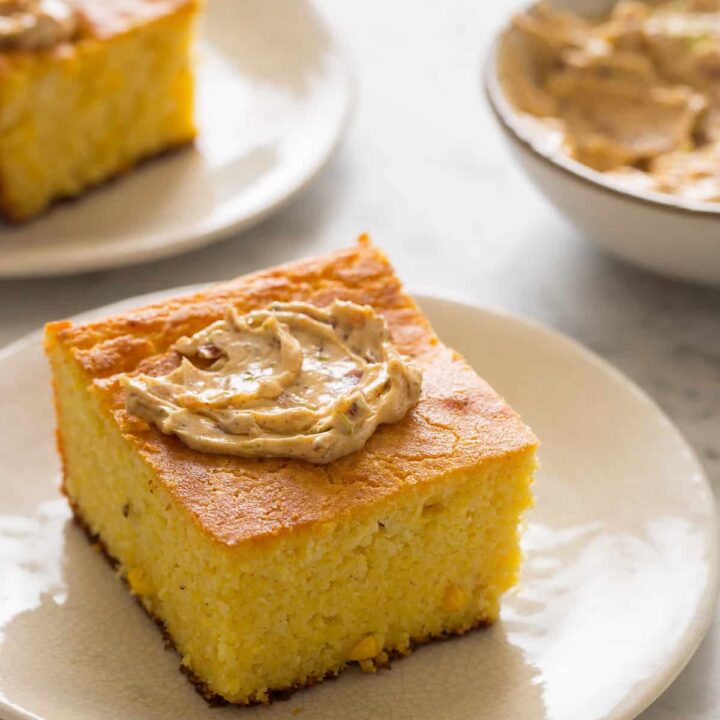 ---
Buttermilk Cornbread with Bacon, Chili and Lime Butter
INGREDIENTS
1

tablespoon

unsalted butter

⅔

cup

fresh corn kernels (off of about 2 cobs)

2

cups

yellow cornmeal

2

cups

all purpose flour

1 ½

tablespoons

baking powder

½

teaspoon

salt

2

eggs

1 ½

cups

(3 sticks) unsalted butter, melted and divided

4

cups

buttermilk

¼

cup

honey, warmed (plus extra for drizzling)

salt and pepper to taste
bacon, chili, lime butter
½

pound

bacon, cooked and crumbled

2

tablespoons

minced shallots

½

cup

(1 stick) cold salted butter, cut into cubes

1

tablespoon

chile powder

1

teaspoon

cayenne pepper

¼

teaspoon

salt

¼

teaspoon

cracked black pepper

zest of 3 limes
INSTRUCTIONS
Preheat oven to 400°F. Place 8"x8" baking dish into oven.

Melt butter in a sauté pan over medium-high heat. Add corn and sauté for 2 minutes. Season with salt and pepper and set aside.

In a mixing bowl, whisk together cornmeal, flour, baking powder, and salt.

In another bowl whisk together eggs, 1 cup butter, buttermilk, and honey.

Pour wet mixture into dry mixture and stir until well mixed. Fold in corn.

Pour remaining butter into hot baking dish and swirl to cover all sides.

Pour batter into baking dish and bake for 45 minute to an hour or until a toothpick comes out clean when inserted into the center.

Remove from oven and drizzle with a small amount of honey. Serve with bacon butter.

Bacon, chili, lime butter: Place bacon and shallots in a food processor and pulse until a fine mealy texture forms. Add remaining ingredients and continue to pulse until fully incorporated. Place butter in a ramekin and place in the refrigerator for at least 6 hours (to allow the flavors to merry). Before serving, set butter out for 30 minutes to soften. Serve.
Calories:
640
kcal
Carbohydrates:
48
g
Protein:
15
g
Fat:
44
g
Saturated Fat:
24
g
Cholesterol:
138
mg
Sodium:
824
mg
Potassium:
366
mg
Fiber:
4
g
Sugar:
11
g
Vitamin A:
1420
IU
Vitamin C:
1
mg
Calcium:
203
mg
Iron:
2
mg