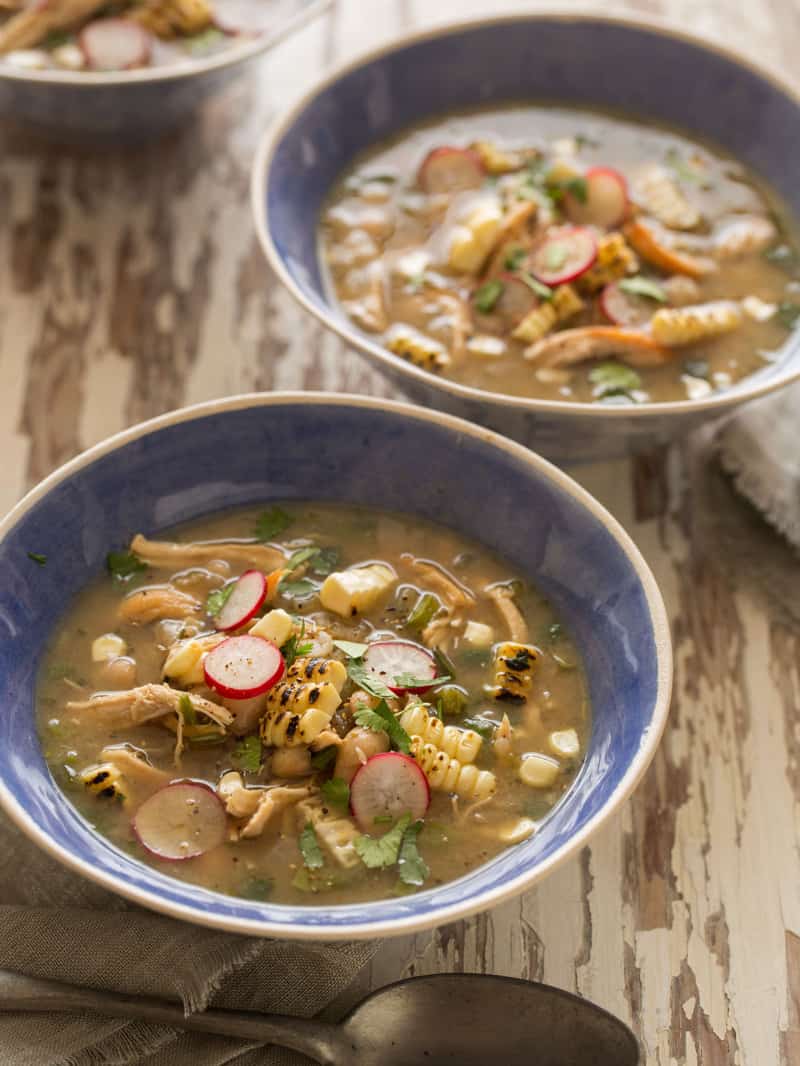 Happy hump day! We are sharing anew kinda lighter chili for you today. This one is a recipe for Spicy White Bean Chili with Shredded Chicken. The perfect cozy chili for those cold nights, super filling without being grossly full if you know what I mean. Also, this recipe reheats so well, so make extra to freeze. I love this soup with a good bread to soak up all the broth at the bottom of the bowl. Isn't that just the best? Anyway, I love this soup, and I hope you do too. :) yay comfort food!
♥ Teri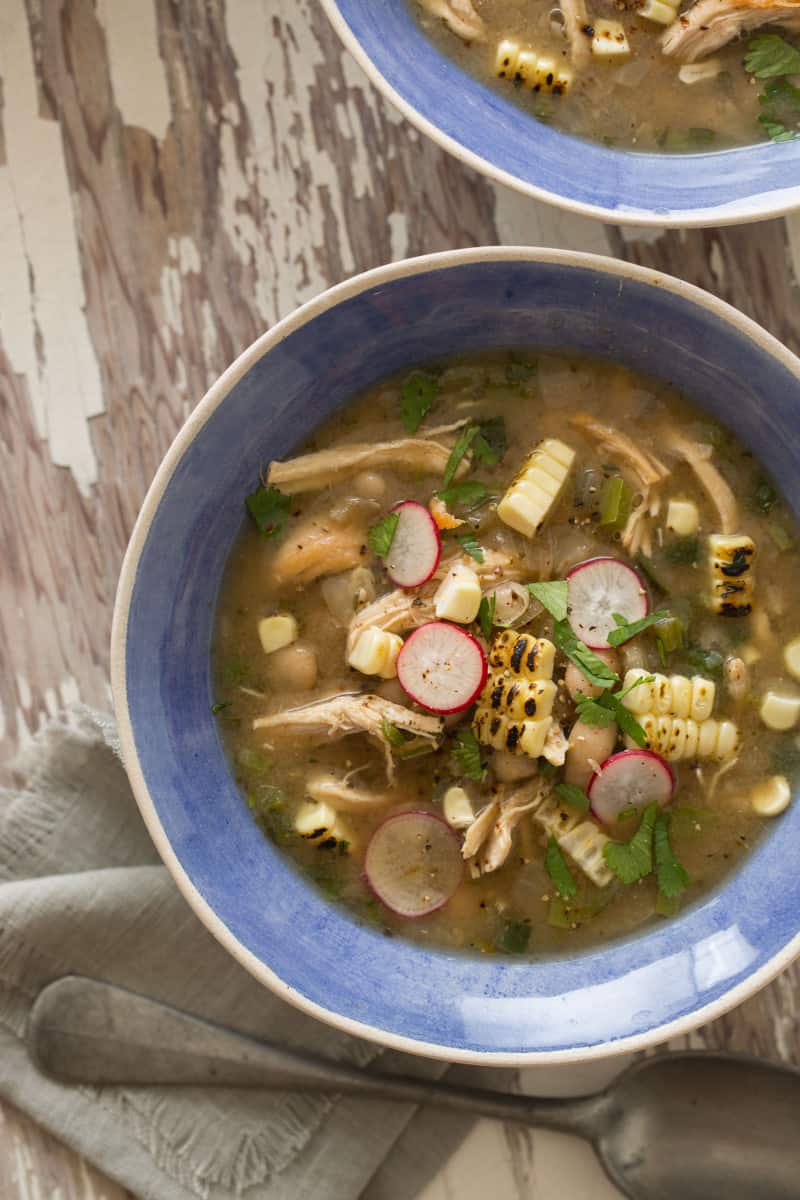 Spicy White Bean Chili with Shredded Chicken
Makes 2 quarts
Ingredients:
2 tablespoons extra virgin olive oil
1/2 yellow onion, diced
2 garlic cloves, minced
1 poblano pepper, seeded and diced
1 Anaheim pepper, seeded and diced
1 jalapeno, seeded and diced
1 tablespoon minced oregano
1 tablespoon thinly sliced chives
1 teaspoon smoked paprika
1 teaspoon ancho chile pepper
1/2 teaspoon cayenne pepper
2 ears charred sweet corn kernels
3 cups low chicken stock
2 (15 ounce) cans white beans
1 1/2 cups cooked, shredded chicken
salt and pepper to taste
garnish:
charred corn kernels
cilantro leaves
thinly sliced radishes
Directions:
1. Pour oil into a saucepan and place over medium-high heat.
2. Add onion and sauté for 3 to 4 minutes.
3. Add garlic, poblano, Anaheim and jalapeno peppers and season with salt and pepper. Sauté for 3 to 4 minutes or until onions start to become translucent.
4. Add herbs and spices and continue to sauté for 1 to 2 minutes. Stir in corn and reduce heat to medium. Season with salt and pepper.
5. Add the stock and stir together.
6. Roughly mash one can of beans with a potato masher and stir into the saucepan along with the other can of beans plus the juices from both cans. Fold in chicken and lower heat to medium-low to simmer.
7. Simmer chili for 10 to 15 minutes. Adjust seasonings and serve topped with garnishes.