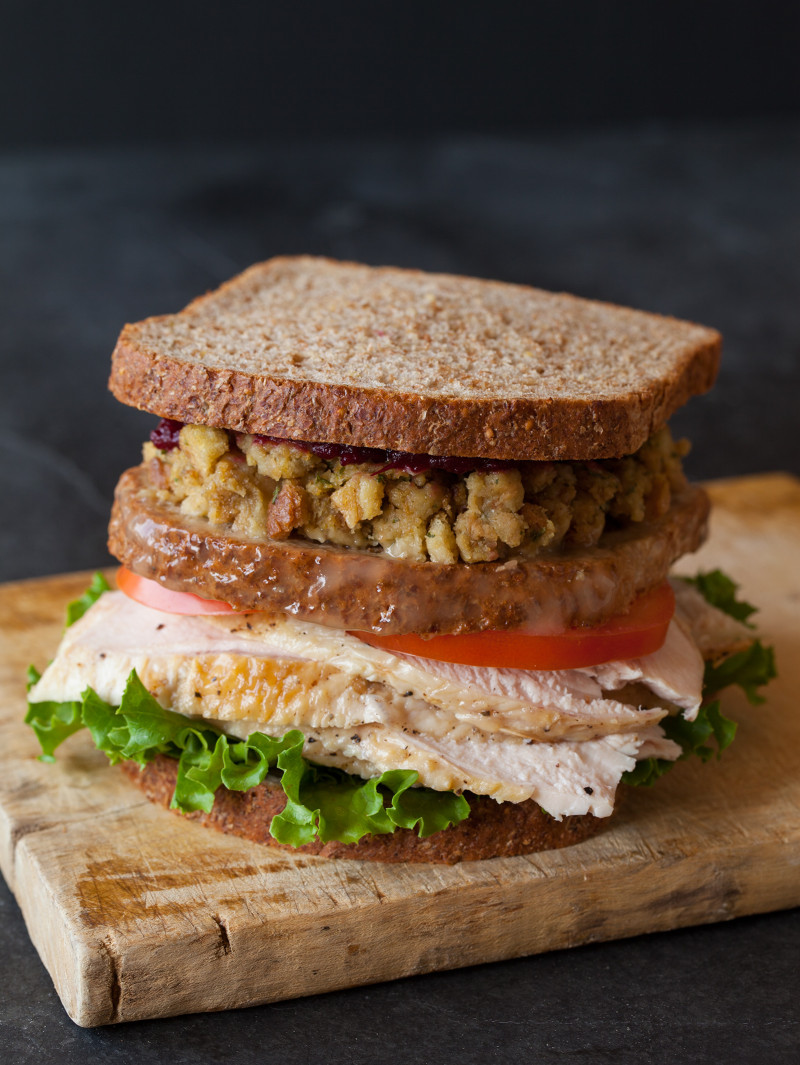 Hello! Everyone have a great Thanksgiving?! Every year I spend thanksgiving in Chicago (my hometown). I don't get to make it home often, but Thanksgiving is a time I NEVER miss…why? Because my parents host Thanksgiving every yr and it's just awesome…plain and simple awesome. I'm really close to my family and spending time with them is something I cherish more than anything. This yr was extra special because everyone was in town. My sister and her husband flew in from D.C, Jordan (my bf), Dexter (our little baby pooch) and I all came in from LA and we got to spend some much needed catch up time with some of my aunts, uncles and cousins and their new wives. Not to mention, its been nothing but an eating, drinking and bonding fest (with some golf playing here and there) ALL WEEK LONG! Oh and since we're Korean my parents like to have all the traditional turkey day fixin's , but they also always make sure to have a large spread of Korean food as well…so on top of turkey, ham, stuffing, potatoes, veg etc we have dumpling soup, all the Korean side dishes and massive sushi platters…it's great. I've totally been in my happy place this week….oh did I mention that my parents have two dogs of their own?…and that some of our relatives and family friends who have dogs have been bringing them over too?…yea, so we've had a minimum of three dogs constantly running around and its been pure chaotic BLISS!
Anyway, everyone always asks me in a very assuming way, "Oh so you pretty much make thanksgiving dinner every year, right?" They're surprised to learn that no, I most certainly do not. I mean yes, I help out. I've made the turkey before (Alton Brown's recipe is THE BEST), I always seem to do the potatoes etc, but here's the thing….I write recipes and cook for a living and sometimes a girl just wants to take a break. Well that and the fact that I will never be able to get enough of my mom's home cooking. EVER.  One thing I make sure to do every single yr, every Friday afternoon after t-giving is make this…Thanksgiving turkey sandwiches, my second favorite sandwich after the banh mi. Yep, I know thanksgiving turkey sandwiches are great, but nothing new…BUT have you ever had one with a MOIST MAKER?! Yes, this is a nerdy "Friends" thing. The first time I learn about Monica Gellar's moist maker, I thought it was pure genius. Placing a slice of gravy soaked bread in the middle? OMG! Other than the fact that I hate the word "moist" everything about this sandwich is real legit….like really. It's also one of the best ways to use your leftovers. Just don't bring it to work and leave it in the office fridge or THIS might happen to you…and that would be sad.
Okay enough of my rambling, sorry all, I know I ramble…but can't help it!  I do hope everyone had an amazing Thanksgiving full of love, laughter, great eats and plenty of booze!  Cheers!
xx Jenny

Here are some more Thanksgiving recipes to inspire you: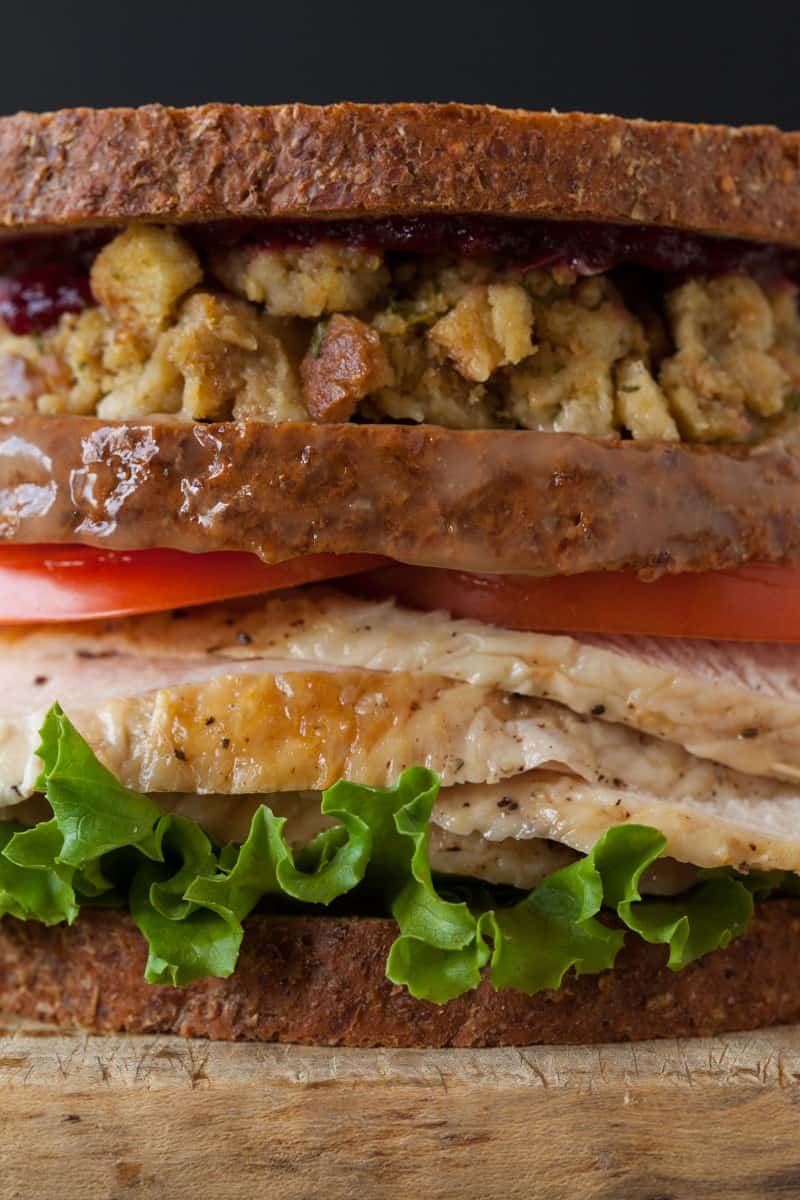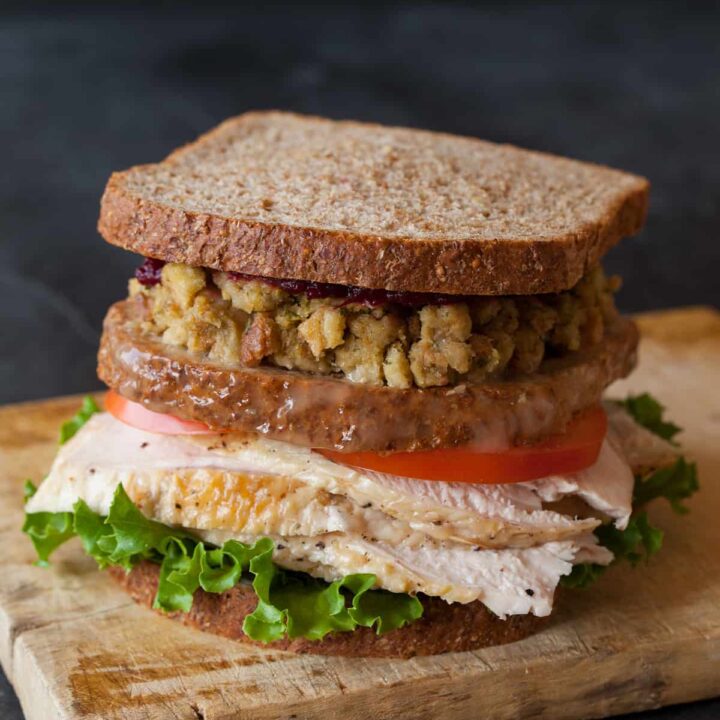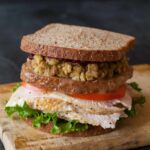 ---
Thanksgiving Turkey Sandwich….with a MOIST MAKER
INGREDIENTS
3

slices

bread

light mayonnaise

optional

roasted turkey breast, sliced

stuffing

cranberry sauce

green leaf lettuce

optional

tomato slices

optional

gravy
INSTRUCTIONS
Spread a small amount of mayonnaise onto two slices of bread, if using.

Dip the remaining slice of bread in gravy and set aside.

Build the sandwich however you like, placing the gravy soaked bread in the center.
NOTES
**We know that sandwiches can be a very personal thing, so we thought we'd leave the amounts up to you to customize it to your exact liking!