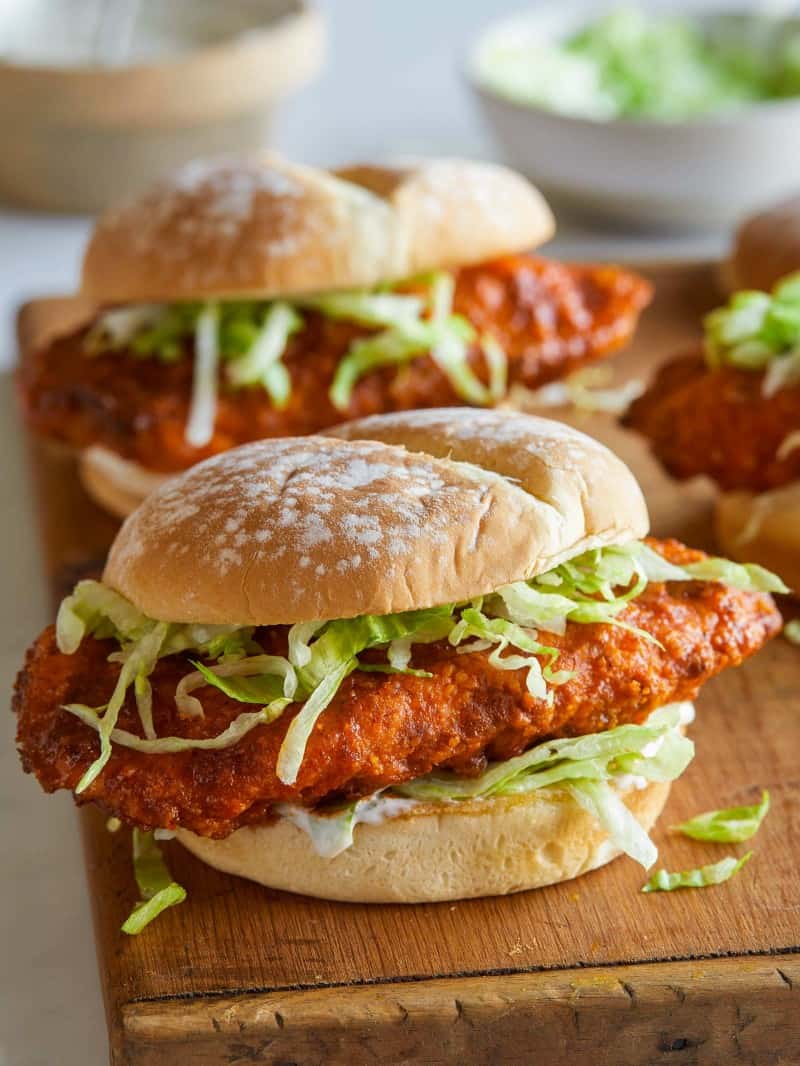 We are always trying to come up with new recipes for the summer that are crowd pleasing but also fairly easy to put together. Last year Hot Chicken Sandwiches were super popular so we wanted to take a stab at making a baked version that we could enjoy all summer long. Baking the chicken makes it so much easier to make this recipe for a bigger group of people. We paired our hot chicken, shredded lettuce and buttermilk ranch with our new favorite go to buns – Sara Lee® Artesano™ Bakery Buns. You can find them at most grocery stores and we absolutely love the soft texture. They are also perfect for burgers too! We also love the fact that there is zero high fructose corn syrup. They make it the perfect bun for our Baked Honey Hot Chicken Sandwiches! Enjoy!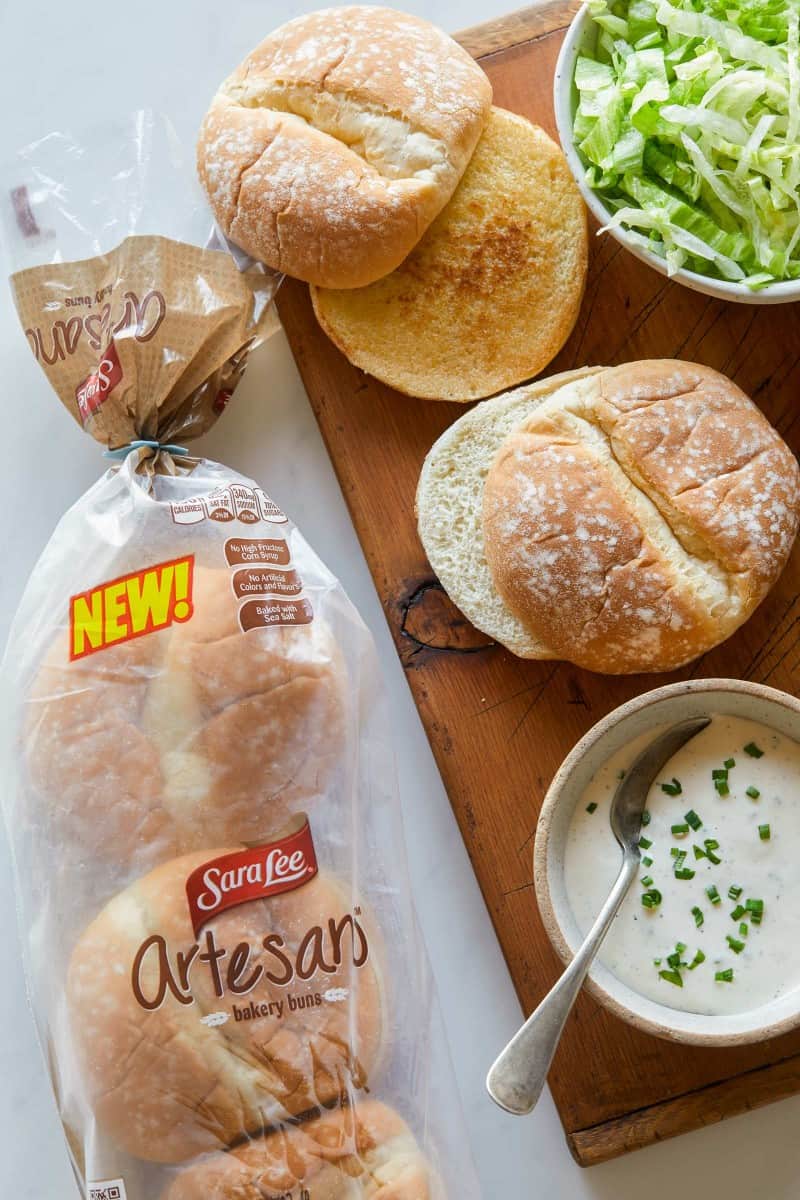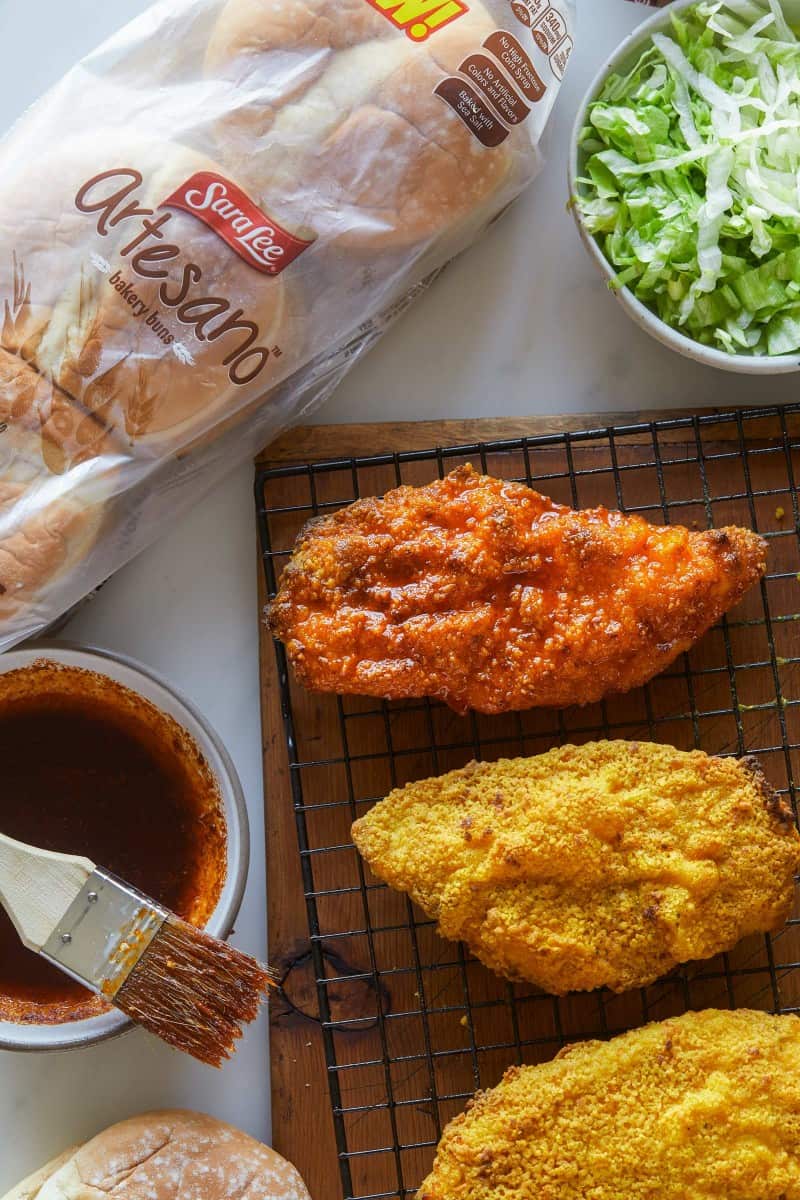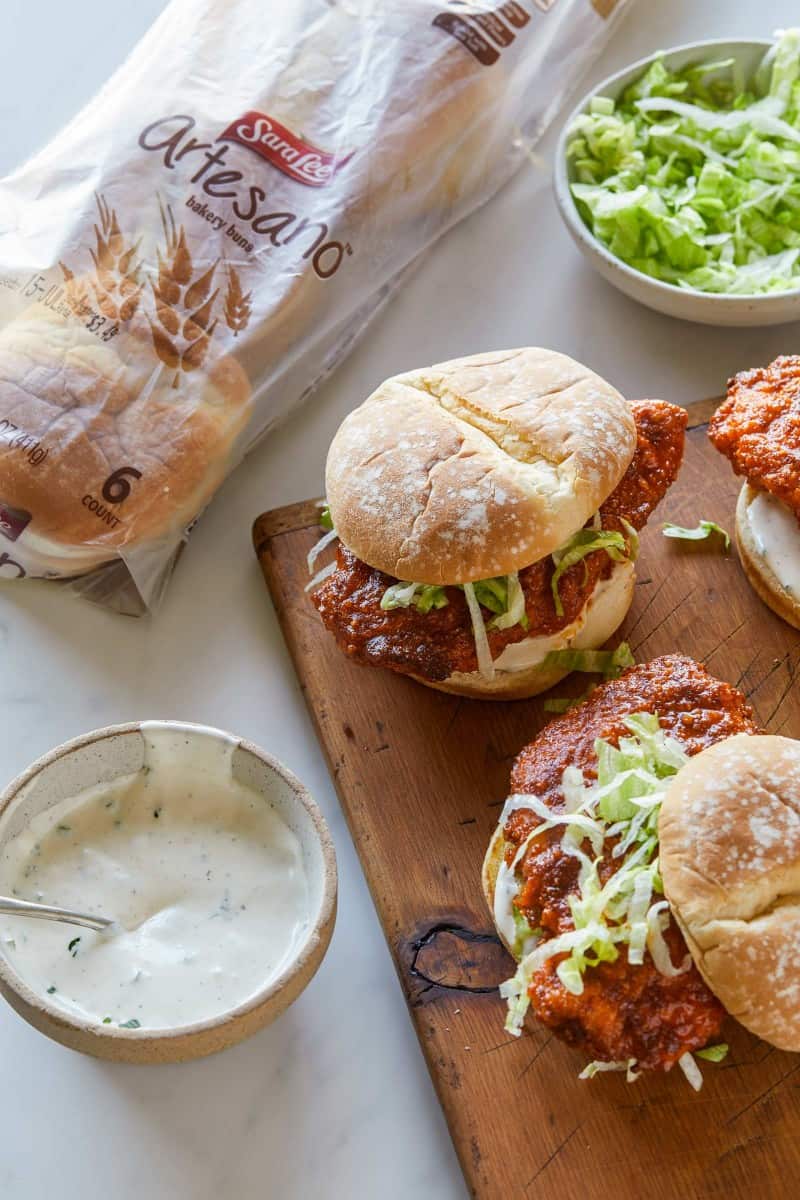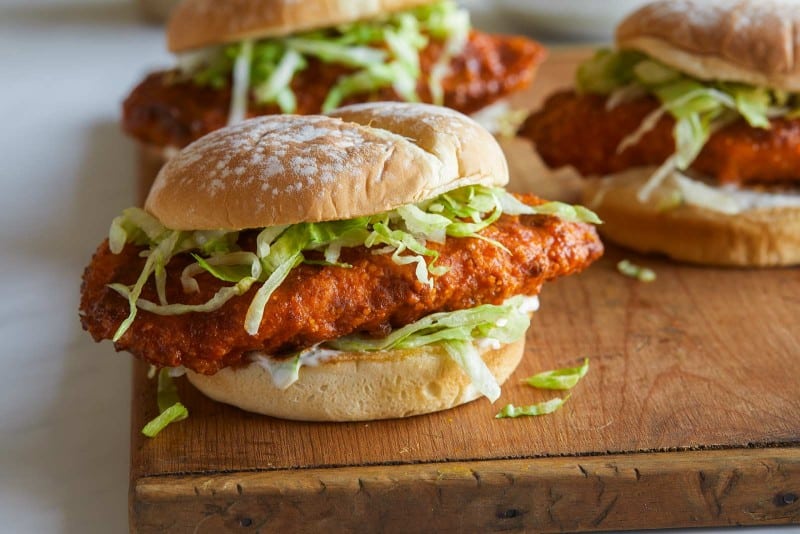 Baked Honey Hot Chicken Sandwiches

Makes 4

Ingredients:
4 small chicken breasts, pounded to 1/2 inch thickness
1 1/2 cup buttermilk

1 cup all-purpose flour
1 cup panko breadcrumbs
1 tablespoon garlic powder
1 teaspoon turmeric
1 teaspoon smoked paprika
1 teaspoon baking powder
1 teaspoon salt
1/2 teaspoon black pepper
3/4 cup (1 1/2 sticks) unsalted butter, melted and divided
1/4 cup honey
1 tablespoon smoked paprika
1 teaspoon cayenne pepper
1/4 teaspoon salt

4 Sara Lee® Artesano™ Bakery Buns, lightly toasted
shredded iceberg lettuce
buttermilk ranch

Directions:
1. Lightly season chicken breasts on both sides with salt and pepper and place in a shallow baking dish.
2. Pour buttermilk over chicken, cover with plastic wrap and refrigerate for 2 hours.
3. In another shallow baking dish combine flour, breadcrumbs, garlic powder, turmeric, smoked paprika, baking powder, salt, and pepper.
4. Preheat oven to 425˚F.
5. Remove chicken breasts from buttermilk, one at a time, and dredge them in the flour mixture until fully coated, shaking off any excess.
6. Transfer coated chicken to a well, greased cooling rack placed over a baking sheet, about 1 1/2 inches apart.
7. Spoon 1 tablespoon melted butter over each piece of chicken and bake for 20 to 25 minutes or until coating has browned and the chicken has cooked through.
8. While chicken is baking, combine remaining 1/2 cup butter, honey, smoked paprika, cayenne pepper, and salt in a small mixing bowl and whisk together.
9. Once chicken is done baking, remove from oven and brush spicy-honey butter all over each piece until well coated.
10. To assemble: Spread ranch over the bottoms of each bun and top with a piece of honey hot chicken. Top chicken with a handful of shredded lettuce and more ranch. Place top buns over each sandwich and serve.