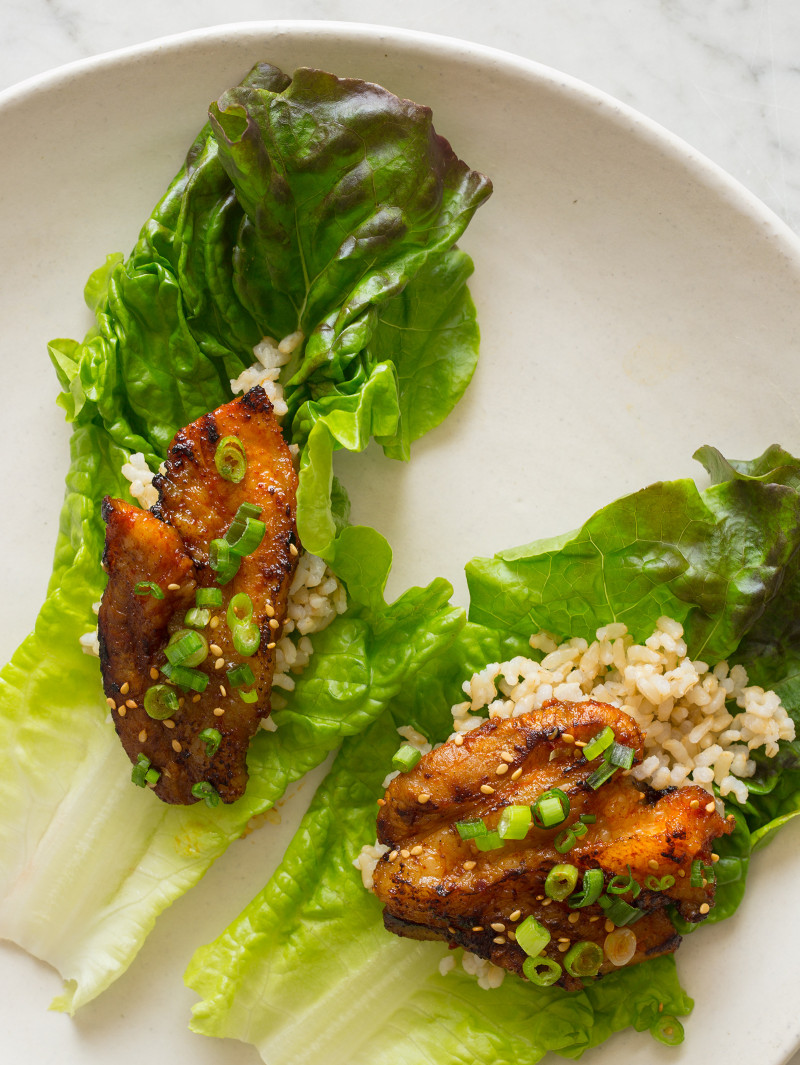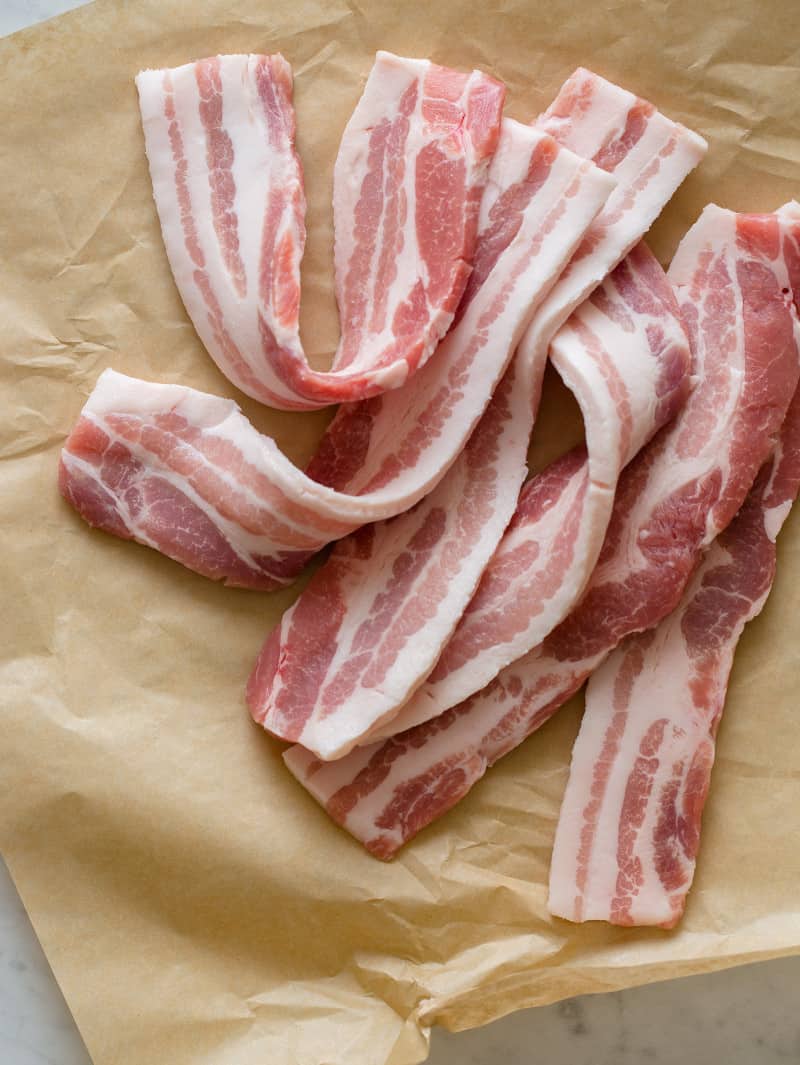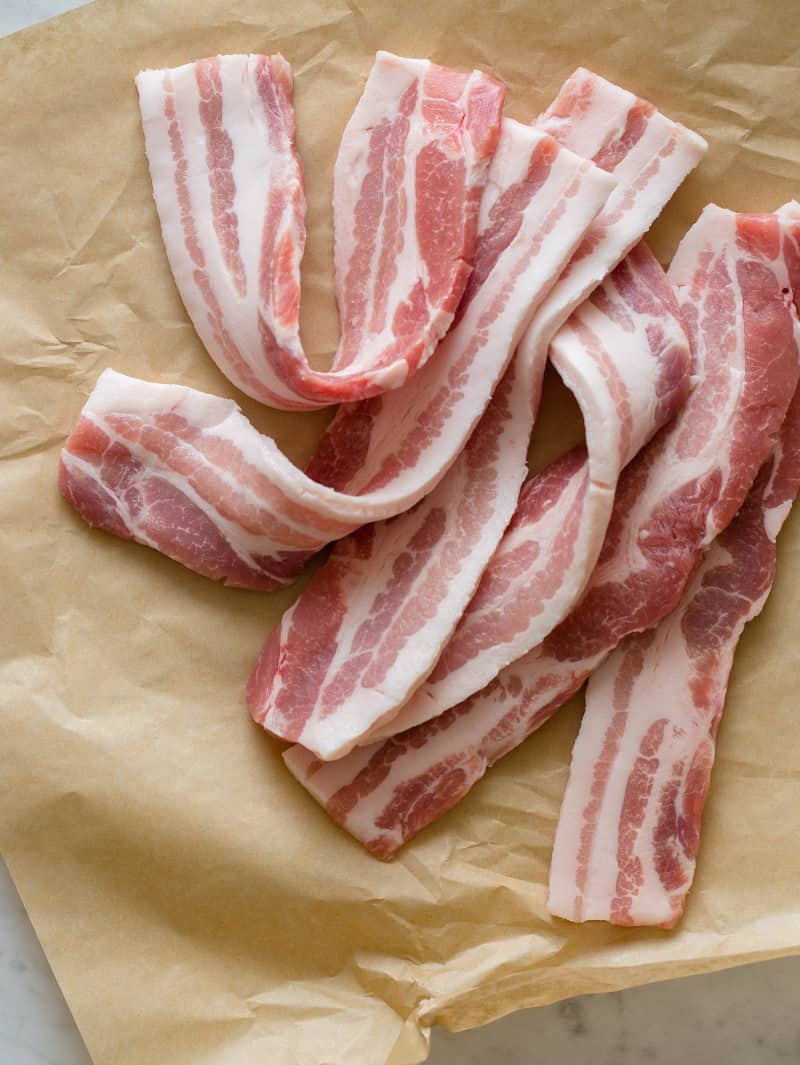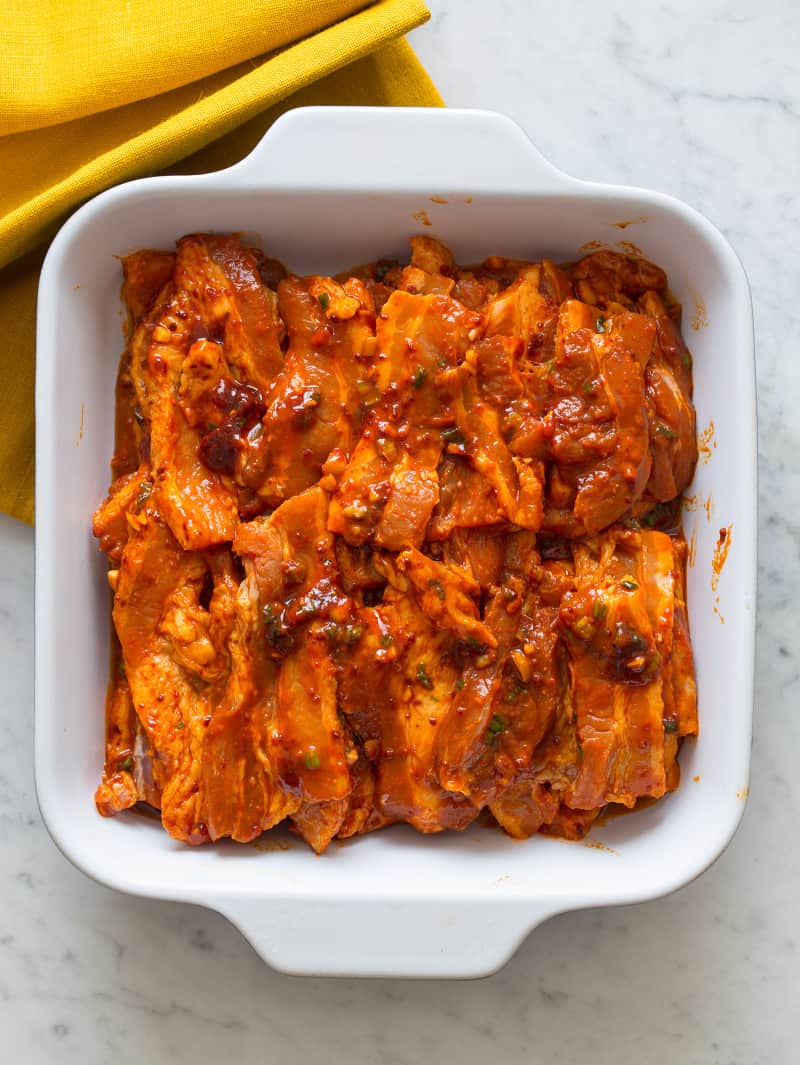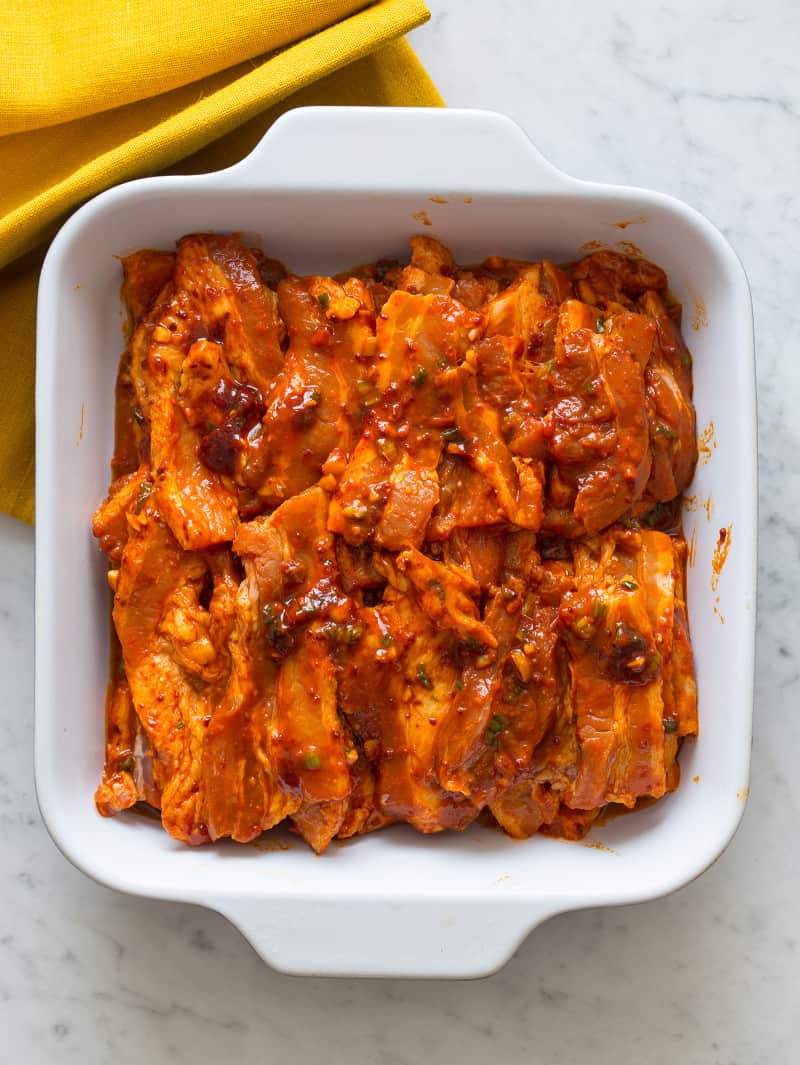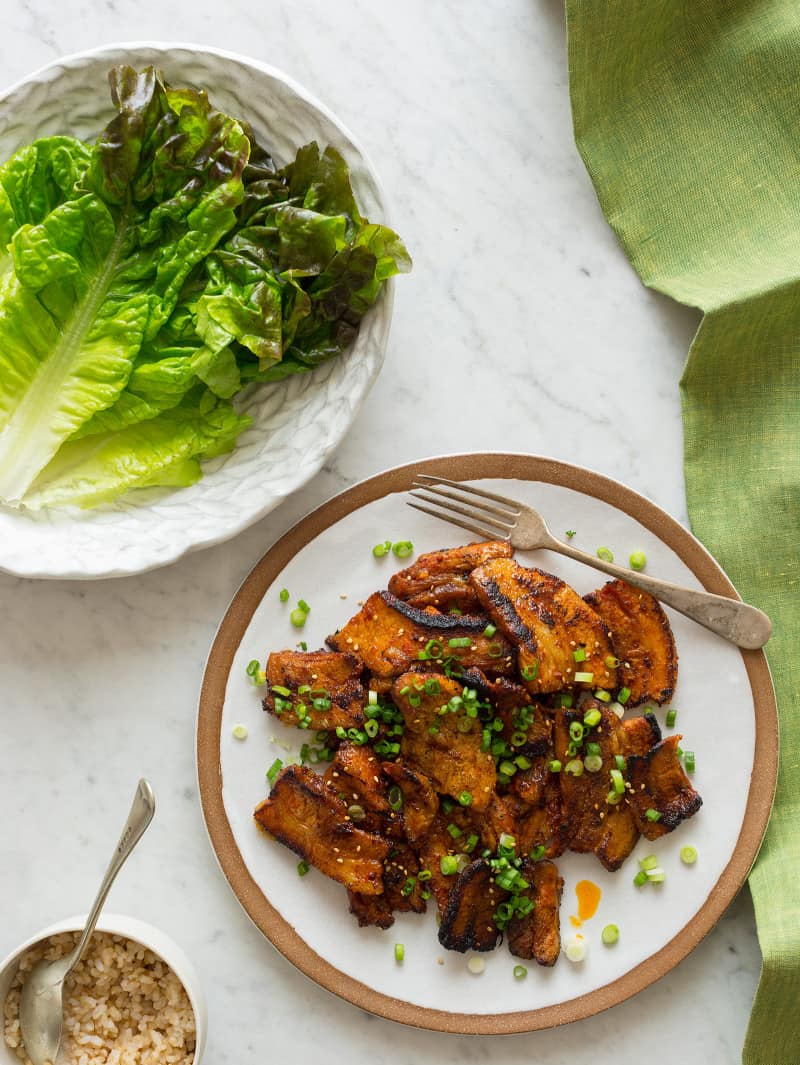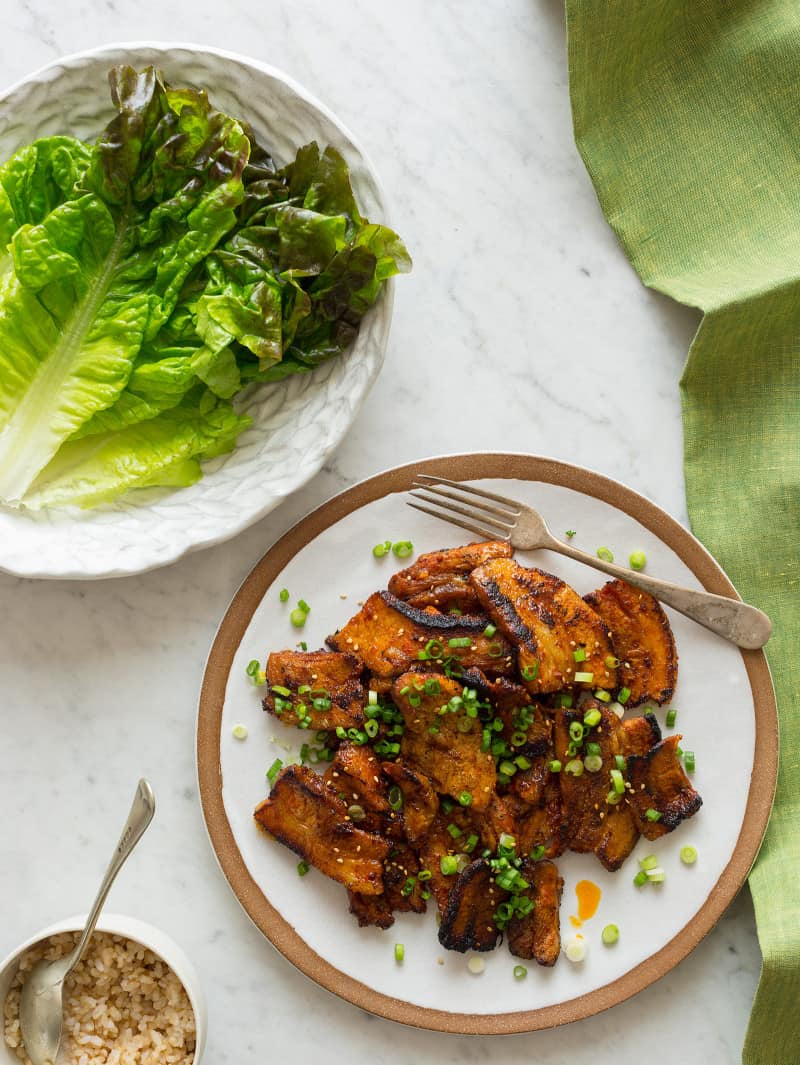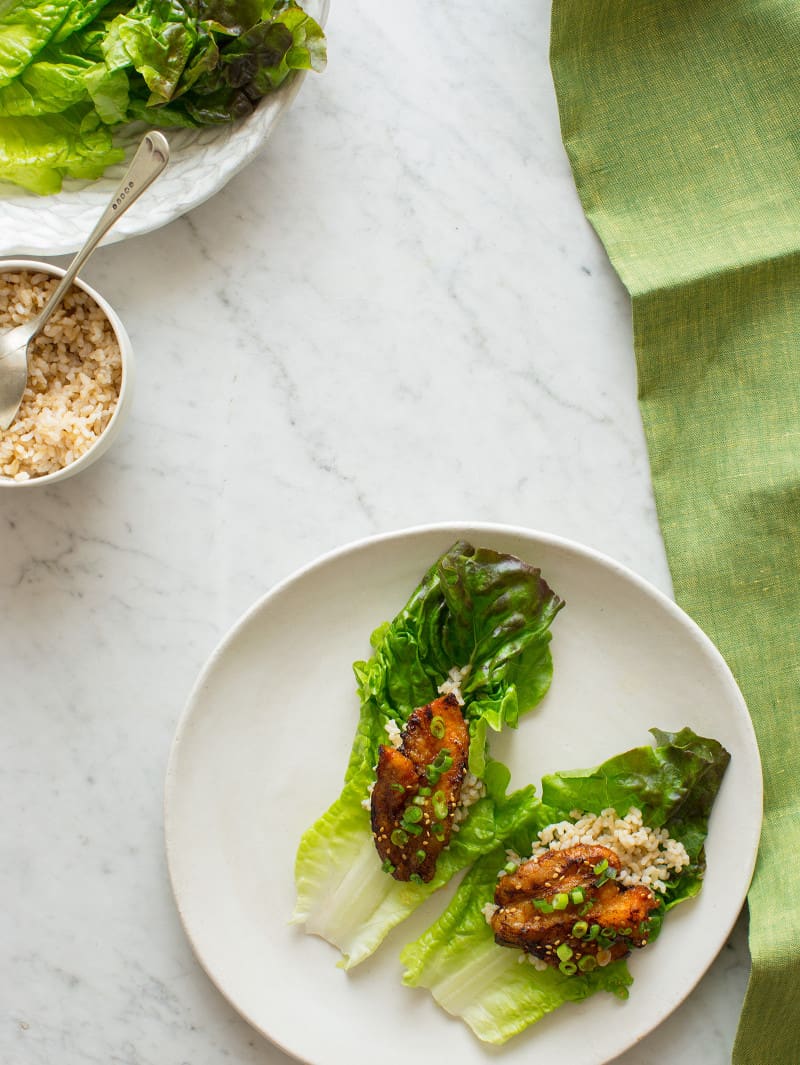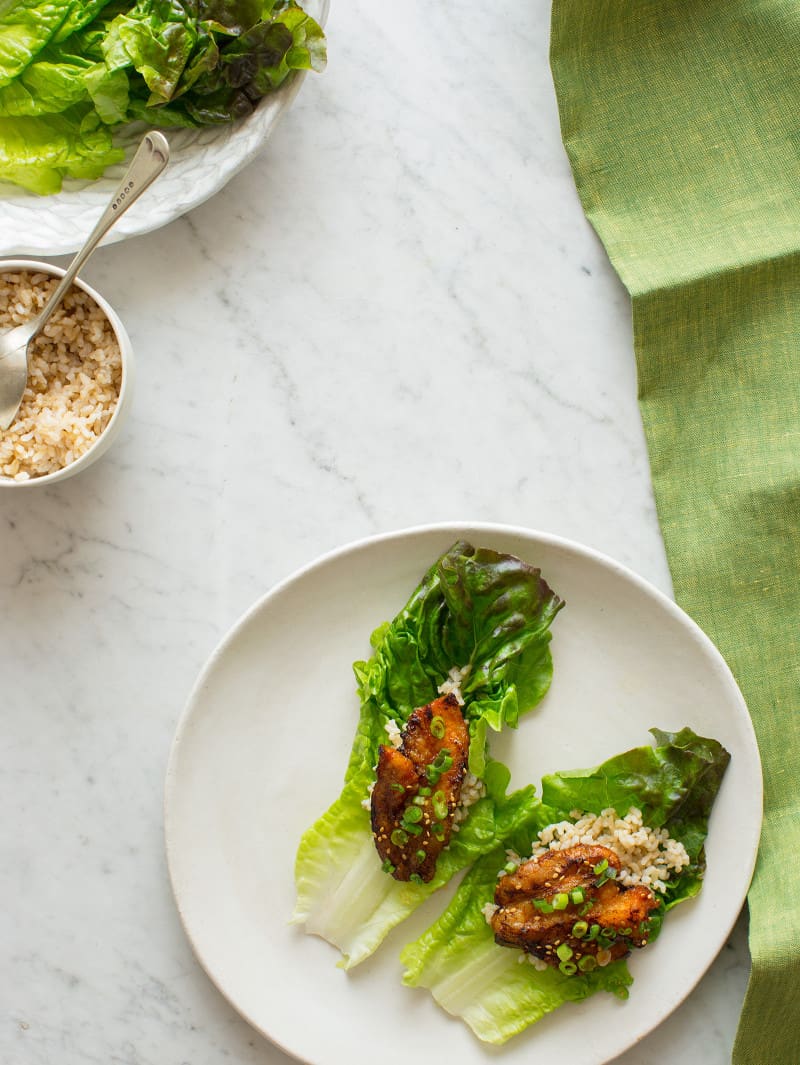 Hi! Today we are reposting this recipe because it's so delicious, and also very perfect to make for Independence day! This is such a great alternative to burgers and hot dogs. What are you guys planning to grill up this weekend?
Today we have a Korean Style Spicy Pork Belly recipe. Pork Belly is one of my favorite things to order at Korean BBQ, so it's nice to be able to make it at home once in a while. This is a great recipe for a group of people because the components for it are so minimal. Lettuce and brown rice essentially. My favorite part of this recipe is constructing my little pork belly burrito. I personally go for double lettuce because I really love the texture and taste with the pork belly, but it is totally ok to just forget the lettuce and eat the rice topped with pork belly. Whatever floats your boat! Enjoy!
♥ Teri
---
Korean-Style Marinated Spicy Pork Belly
INGREDIENTS
1

pound

thinly sliced pork belly
marinade
⅓

cup

Korean chili paste (gochugang)

2 ½

tablespoons

granulated sugar

2

tablespoons

low sodium soy sauce

2

tablespoons

sesame oil

2

green onions, thinly sliced

2

garlic cloves, minced
accompaniments
1

head

red leaf lettuce, washed and pat dry

1

cup

hot cooked brown rice, cooled

optional
garnish
1

green onion, thinly sliced

2

tablespoons

toasted sesame seeds
Recipe instruction visual controls:
INSTRUCTIONS
Preheat grill to medium-high heat.

For pork belly: Place pork belly in a large, nonreactive mixing bowl and add remaining marinade ingredients. Mix until thoroughly combined. Cover and refrigerate for 30 minutes. Spray grill with nonstick cooking spray. Grill pork belly for 4 to 5 minutes. Flip and continue to grill for 2 additional minutes. Remove from grill and set aside.

To assemble: Place a tablespoon or two of rice onto the center of a single red lettuce leaf and top with pork belly, green onions and sesame seeds. Wrap up and eat.