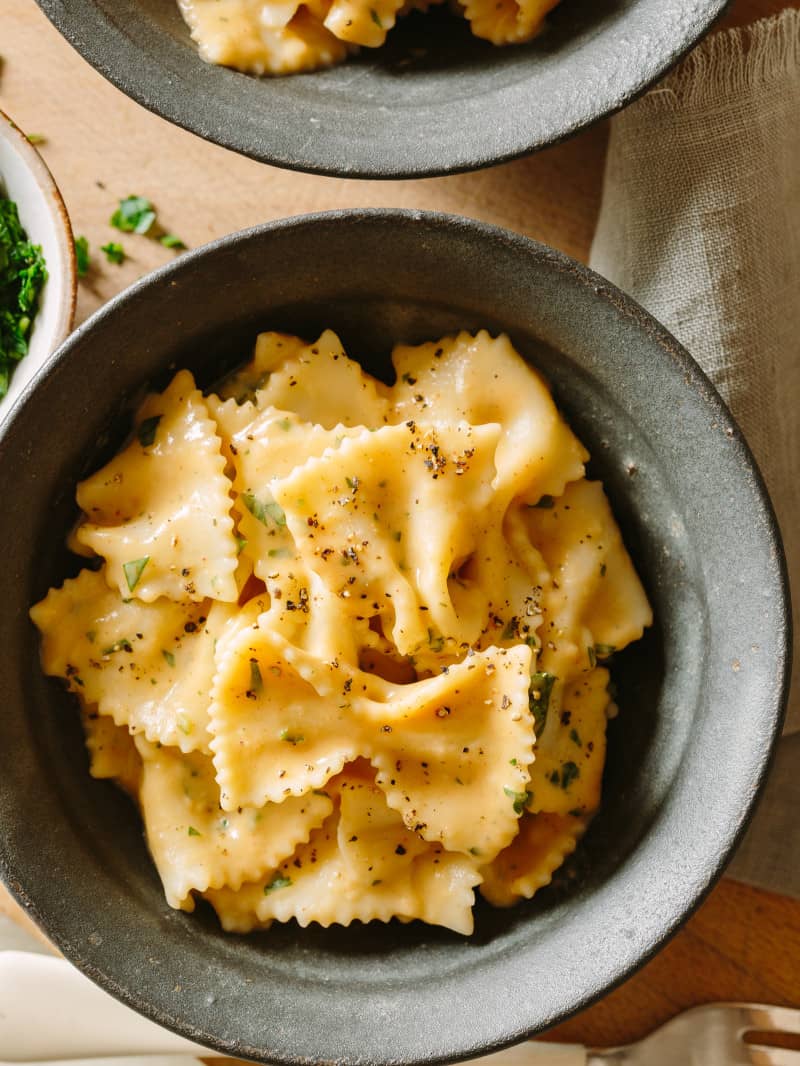 Lately I've been trying to eat better; not necessarily get all crazy with getting on a "diet" (mostly because that word freaks me out), but just by trying to modify some of my favorite foods so I'm not eating bacon cheeseburgers, whole fat cream pastas, loaded pizzas, and rich and creamy pate everyday. One of the things I've been doing lately is trying to modify some of my favorite pasta dishes. I absolutely love pasta of all kinds and especially love a great, flavorful cream sauce to toss it all together. Unfortunately my waist and thighs don't love it as much as I do, so today we have a lightened up version of a creamy pasta sauce, that's still packed with loads of flavor, really hits the spot and is WAAAYYY healthier!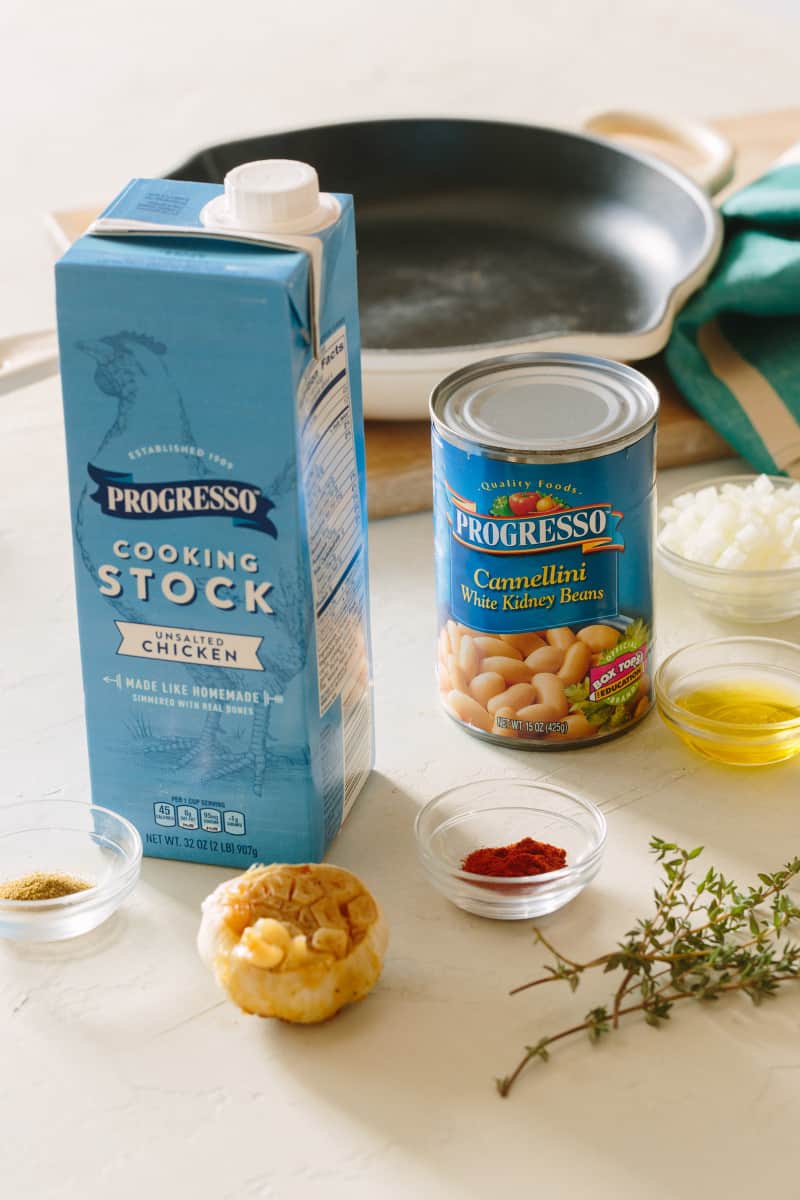 Today we have our Farfalle with a Creamy White Bean and Roasted Garlic Sauce! That's right, the delicious creaminess in this sauce comes strictly from Progresso White Beans! They're so rich and cream, but also very good for you! The addition of roasted garlic really takes this sauce over the edge. It's sooo good! You can even turn this sauce vegan-friendly by swapping the chicken stock out for Progresso's Vegetable Stock. This sauce is also quite versatile! You can reduce the amount of liquid you add to create a creamy, white bean soup instead! Or you can thin it out even more and drizzle it over steamed vegetables or even a simple rice bowl! Enjoy!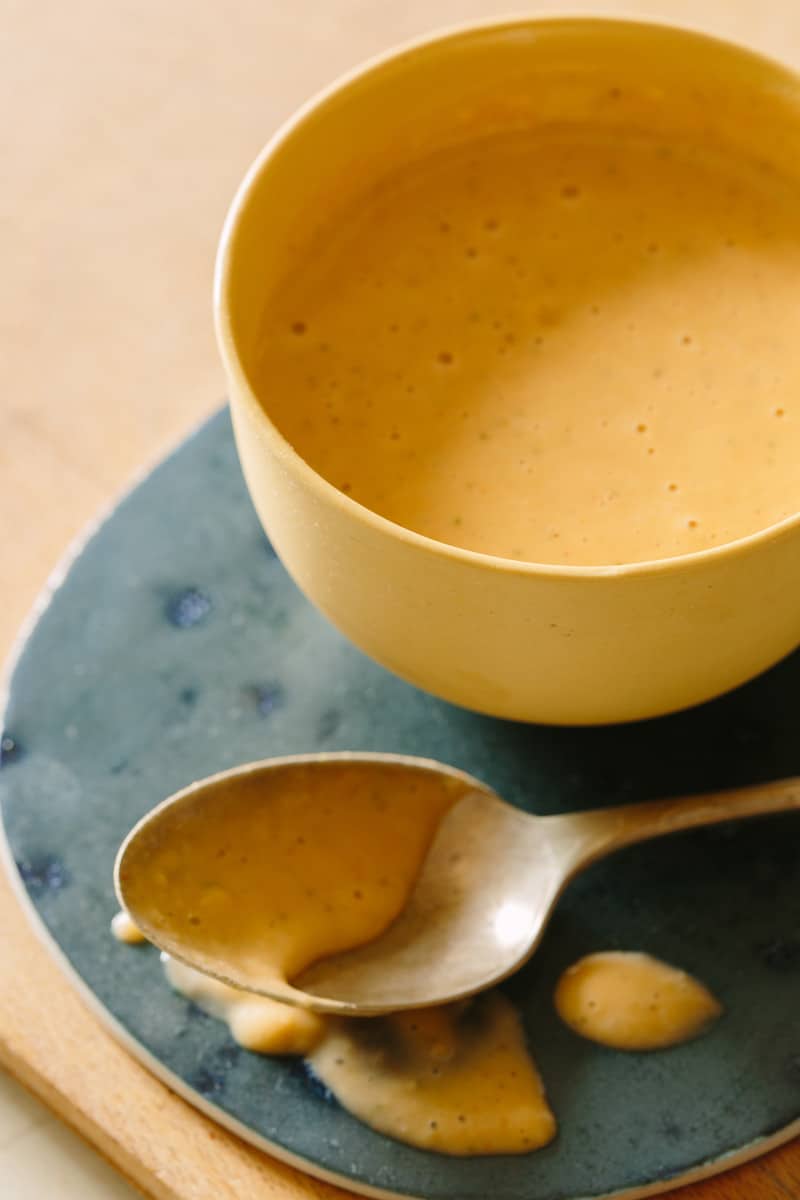 Here are more vegan / vegetarian friendly recipes you might like: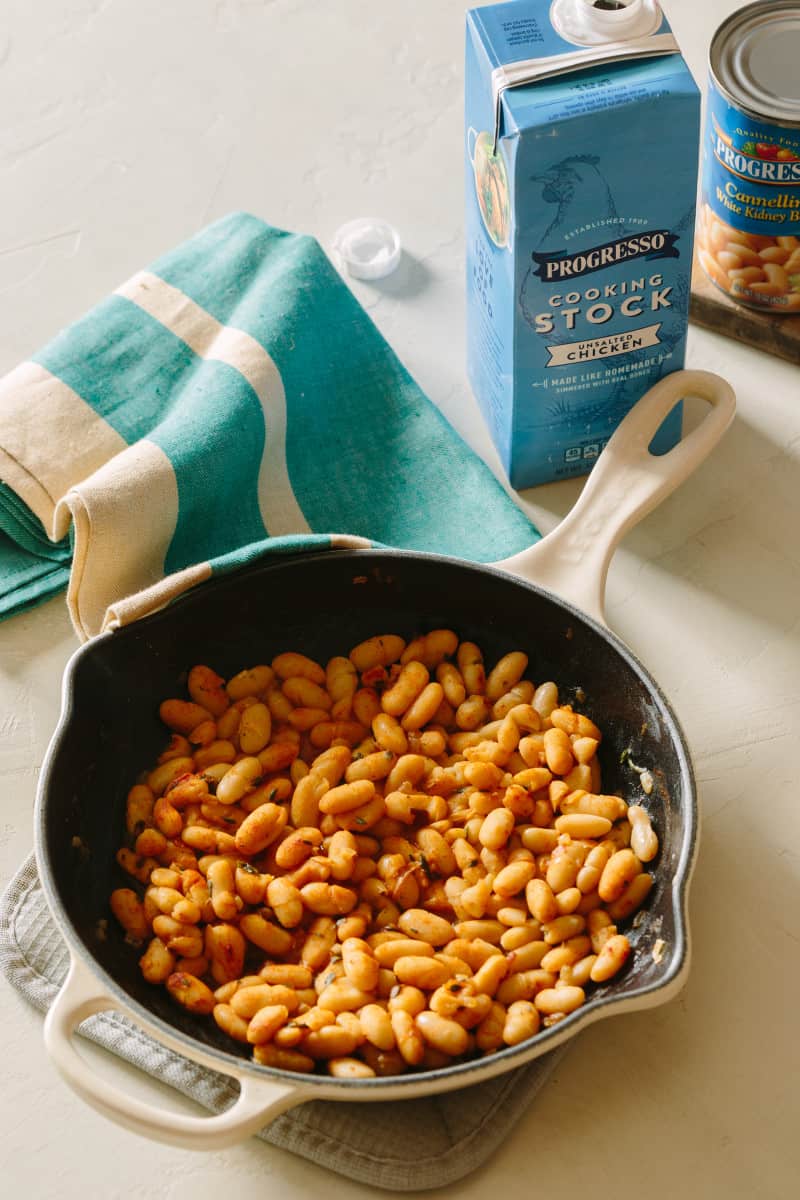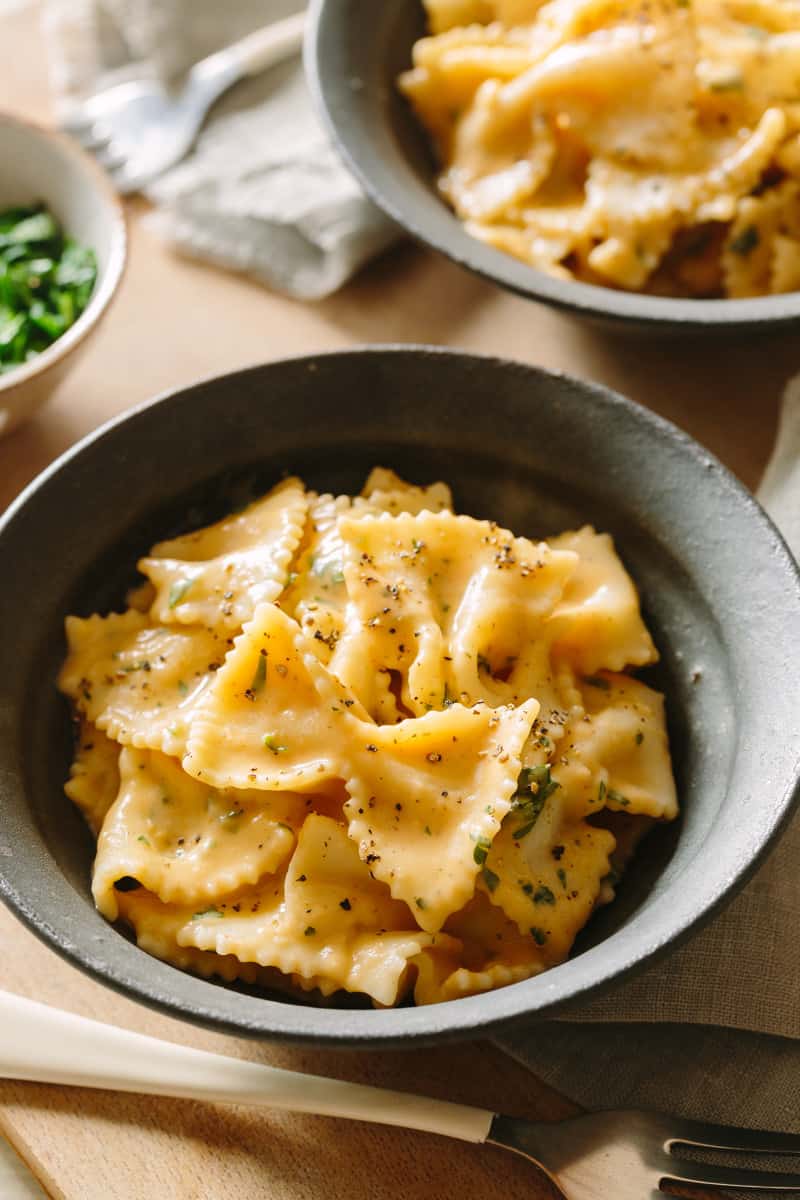 Hungry for more?
Subscribe to never miss a recipe.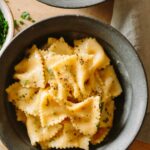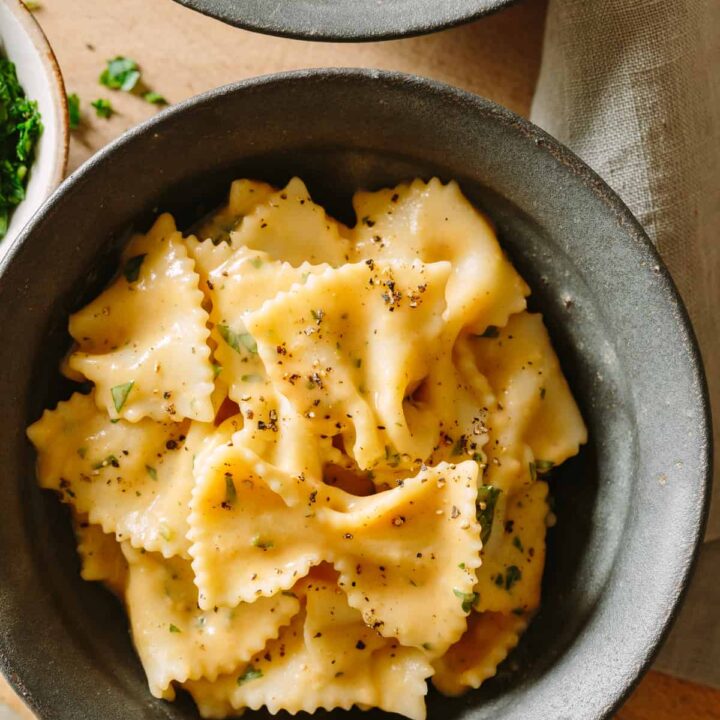 ---
Farfalle with a Creamy White Bean and Roasted Garlic Sauce
INSTRUCTIONS
Fill a large pot with water and bring to a boil. Add a handful of salt, followed by the pasta and boil until the pasta is al dente, 6 to 8 minutes.

Drain pasta, transfer to a large mixing bowl and lightly toss with olive oil. Set aside.

Pour oil into a large saucepan and place over medium-high heat. Add shallots and sauté for 2 to 3 minutes. Add cumin, coriander, thyme, and sage and continue to sauté for 3 to 4 minutes. Add white beans (with their juices) and roasted garlic and season with salt and pepper. Sauté mixture for 2 to 3 minutes before adding 2 cups of stock and reducing temperature to medium-low. Simmer mixture for 5 to 6 minutes. Season with salt and pepper. Pour mixture into a blender, removing the center top of the lid and replacing it with a clean towel. Once the steam has dissipated a little bit (5 to 10 minutes), blend mixture until smooth, adding a little more stock to thin the pasta sauce out, if needed.

Pour sauce over the cooked farfalle and toss together. Adjust seasonings and serve topped with minced parsley.
NOTES
**For roasted garlic: cut the top 1/2 inch of a head of garlic off (and discard) and place the garlic over a small piece of foil. Drizzle with oil and season with salt and pepper. Wrap the garlic in the foil and roast in a 375˚F oven for about 35 to 40 minutes. Allow garlic to cool before squeezing the roasted cloves out.
Calories:
168
kcal
Carbohydrates:
10
g
Protein:
5
g
Fat:
13
g
Saturated Fat:
2
g
Cholesterol:
5
mg
Sodium:
218
mg
Potassium:
231
mg
Fiber:
1
g
Sugar:
3
g
Vitamin A:
83
IU
Vitamin C:
6
mg
Calcium:
38
mg
Iron:
1
mg
CUISINE:
Italian-american
KEYWORD:
pasta recipe, vegetarian pasta recipe