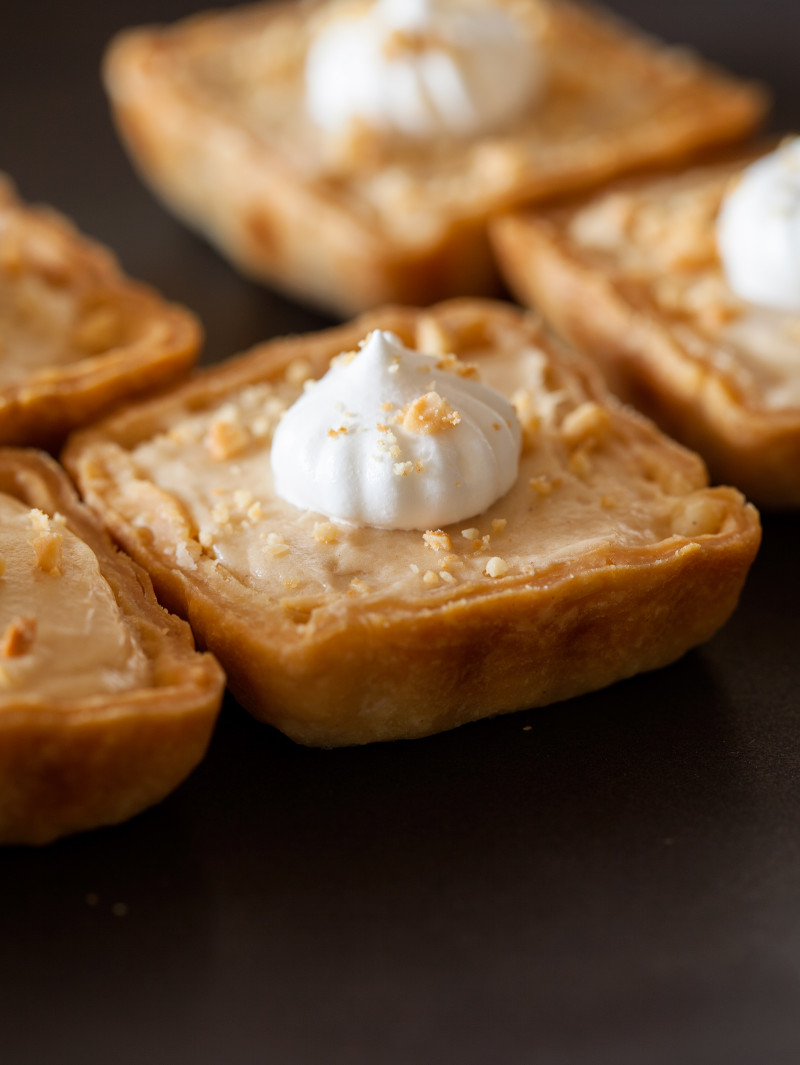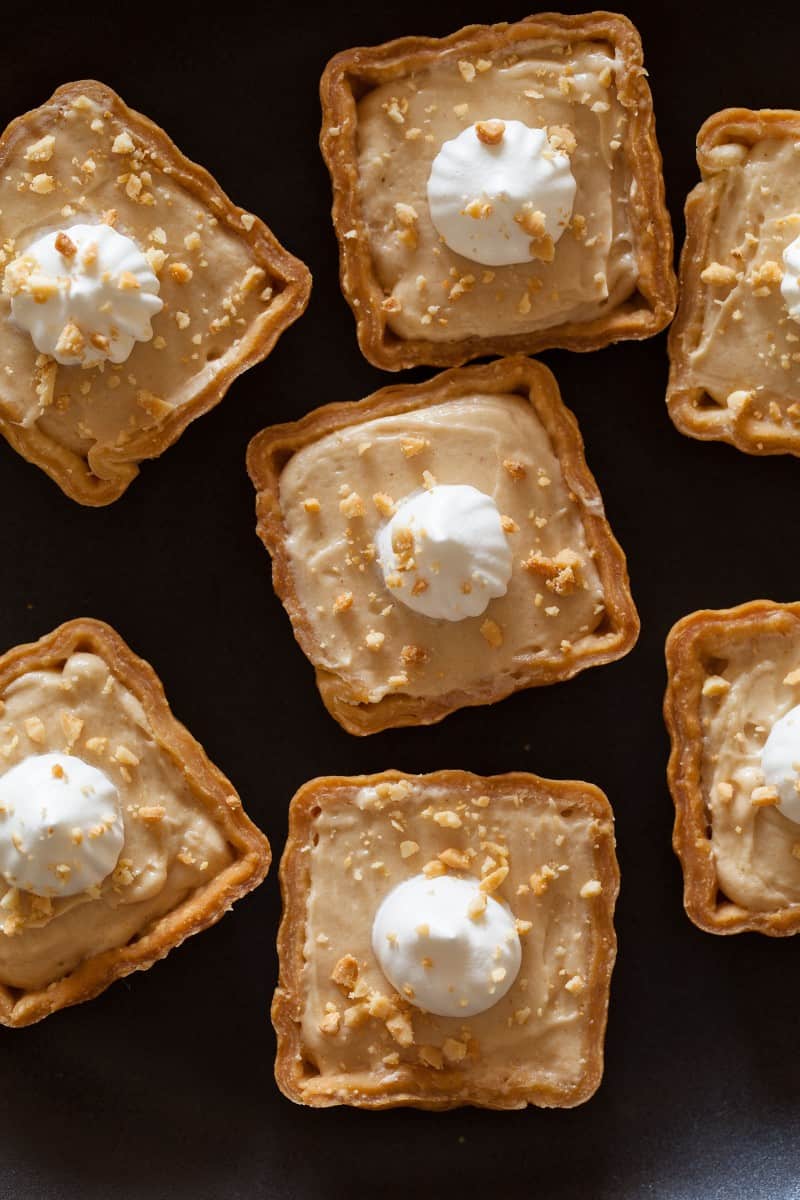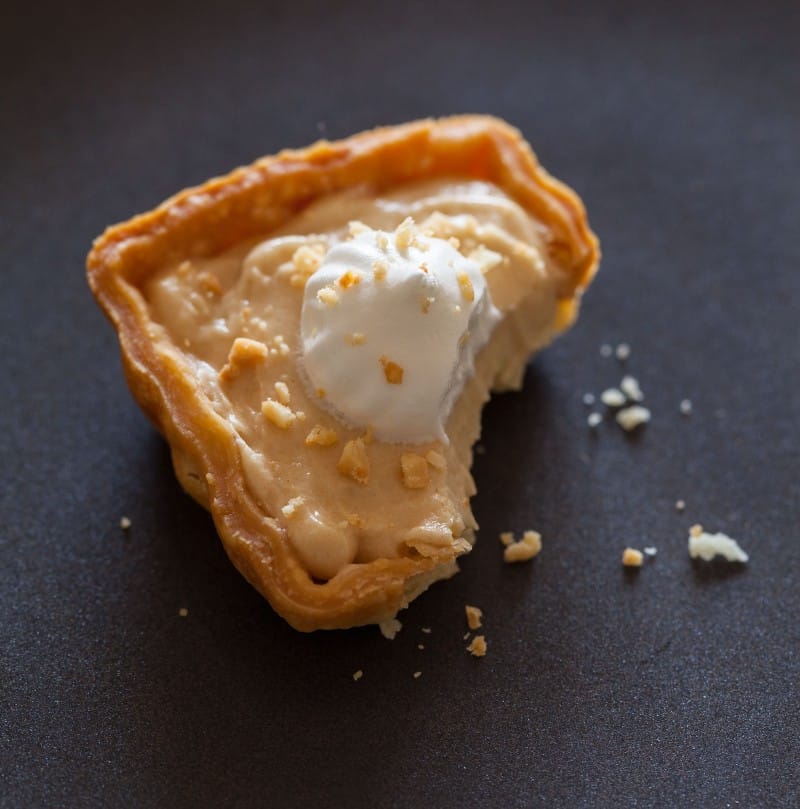 I have this problem, where whenever I hear the words peanut butter, I think of this song I used to sing as a kid. It makes me so mad, because usually I end up singing this song in my head for awhile. I can never get it out!!!! While searching the internet for this lovely song, I cam across this super annoying video. This is probably the most obnoxious video I have seen in a long time so I recommend watching like 5 seconds of it, or just not at all. HERE you go. Ok, but the REAL video, the video of the song I think about is HERE. I picked this one because it is sufficiently awkward, and the way the man carrying the camera says jelly is funny. Truth, its still an annoying video and I won't hate you if you don't watch it. So, Creamy Peanut Butter Pies, that is what we have today. Super easy, and really freaking good, especially if you like peanut butter. The peanut butter is crazy creamy, and light and fluffy. I hope you all have a great weekend, and eat lots of good food.
♥ Teri
Creamy Peanut Butter Pies
Makes 1 9 inch pie OR 24 mini pies
Ingredients:
1 recipe cream cheese crust
OR
graham cracker crust:
1½ cups graham cracker crumbs
3 tablespoons granulated sugar
1/2 cup (1 stick) unsalted butter, melted
filling:
4 ounces mascarpone, softened
2 cups creamy peanut butter
1¼ cups superfine sugar
2 tablespoons cocoa powder (optional)
2 teaspoons vanilla extract
¼ teaspoon ground cinnamon
2 cups sweetened whipped cream
garnishes:
½ cup dry roasted peanuts, chopped
1 cup sweetened whipped cream
Directions:
1. Preheat oven to 350°F.
2. Make one recipe cream cheese crust, roll to ¼ inch thick and bake crusts in a 9 inch pie dish or 24 mini pie dishes for about 20 to 25 minutes, allow to cool completely.
3. For graham cracker crust: Place graham cracker crumbs, sugar and butter into a mixing bowl and stir together until fully combined.
4. Press mixture into 1 large pie dish or 24 mini pie dishes and bake for 15 to 18 minutes. Allow crust(s) to cool completely.
5. For filling: In a stand mixer fitted with a paddle attachment or with a hand mixer beat together the cream cheese and peanut butter until smooth, about 2 minutes. Scrape down sides of bowl. Add sugar, cocoa powder, vanilla, and cinnamon and beat until smooth 2 to 3 minutes.
6. Fold whipped cream into the peanut butter mixture until fully incorporated.
7. Fill crust(s) with peanut butter filling and spread until you have a smooth, even top. Pipe the top with some sweetened whipped cream and sprinkle with chopped nuts. Serve or chill pie(s) in the refrigerator for an hour before serving.