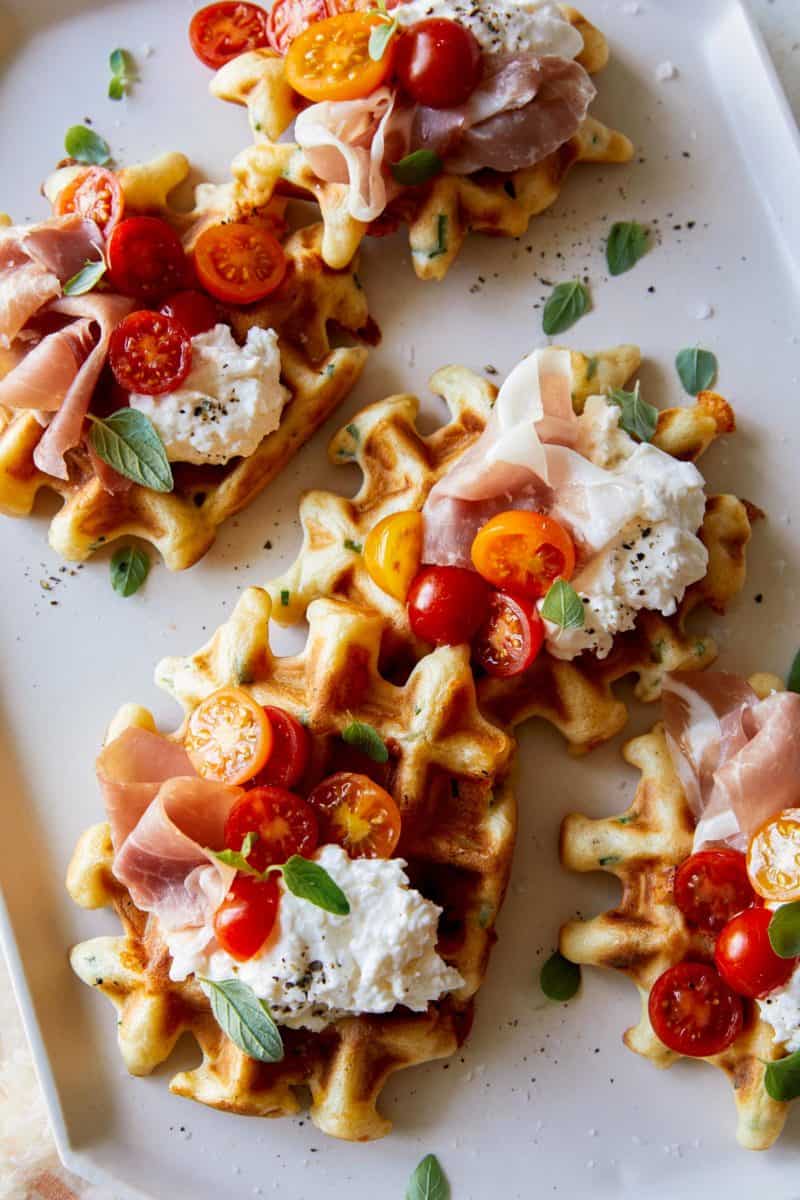 You guys have probably noticed that I've been all about the burrata, tomato, prosciutto (and usually peach) combo this summer, and have really been trying to find new ways to stick them into different recipes, like here and here. It's just such a winner summer combination and I can't get enough, so today we have our Cheesy Waffle Topped with Burrata, Tomato and Prosciutto! I love a great savory waffle and loading them up with all the yummy things makes them that much better!
This recipe is really easy to make, and while I love fresh waffles, you can always make them ahead of time, re-crisp them in the oven and top them with the fresh ingredients right before you're ready to eat! You can also really eat these anytime of day; they make a great breakfast and snack, or you can add a simple mixed greens salad on the side for a more substantial lunch or dinner. Enjoy! xx, Jenny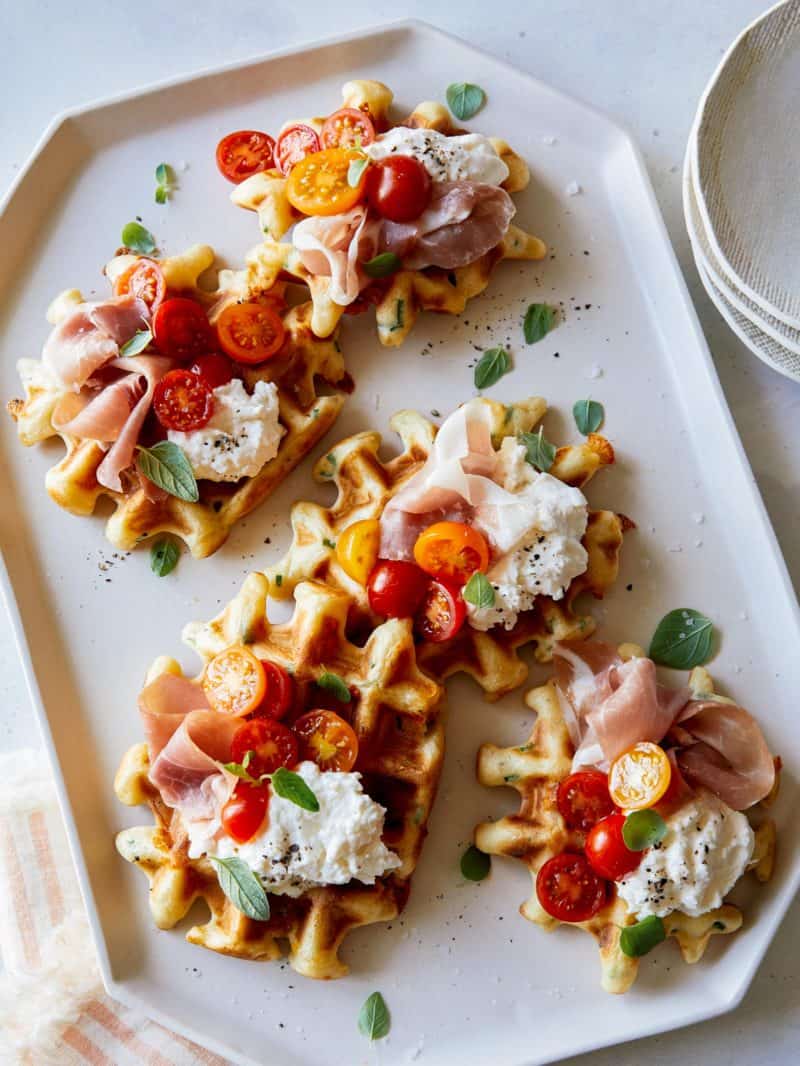 Cheesy Herb Waffle Topped with Burrata, Tomato and Prosciutto

Makes 12 waffles

Ingredients:
cheesy waffles:
1 cup all-purpose flour
2 teaspoons baking powder
1 1/2 teaspoons superfine sugar
1/4 teaspoon salt
1 large egg, lightly beaten
3/4 cup plus 2 tablespoons whole milk
1/4 cup (1/2 stick), unsalted butter, melted and cooled
2/3 cup shredded cheddar

2 balls burrata
6 shaved slices prosciutto
30 cherry tomatoes, halved
fresh oregano leaves

Directions:
1. Place flour, baking powder, sugar, and salt in a mixing bowl and whisk together.
2. Stir in egg, milk and butter until mixture is well combined, but do not over mix.
3. Fold in cheese until just combined.
4. Preheat waffle maker to medium heat. Lightly spray waffle surfaces with cooking oil spray and add 1/4 cup of the waffle batter into the center of the waffle maker well and gently close the lid.
5. Cook waffle until golden brown and completely cooked through, about 4 to 5 minutes, depending on your waffle maker.
6. Remove from waffle maker and cool while making remaining waffles.
7. Once all waffles have been made, top each with a scoop of burrata, about 5 cherry tomatoes, torn prosciutto pieces and some fresh oregano leaves. Season with sea salt flakes and cracked black pepper. Serve.