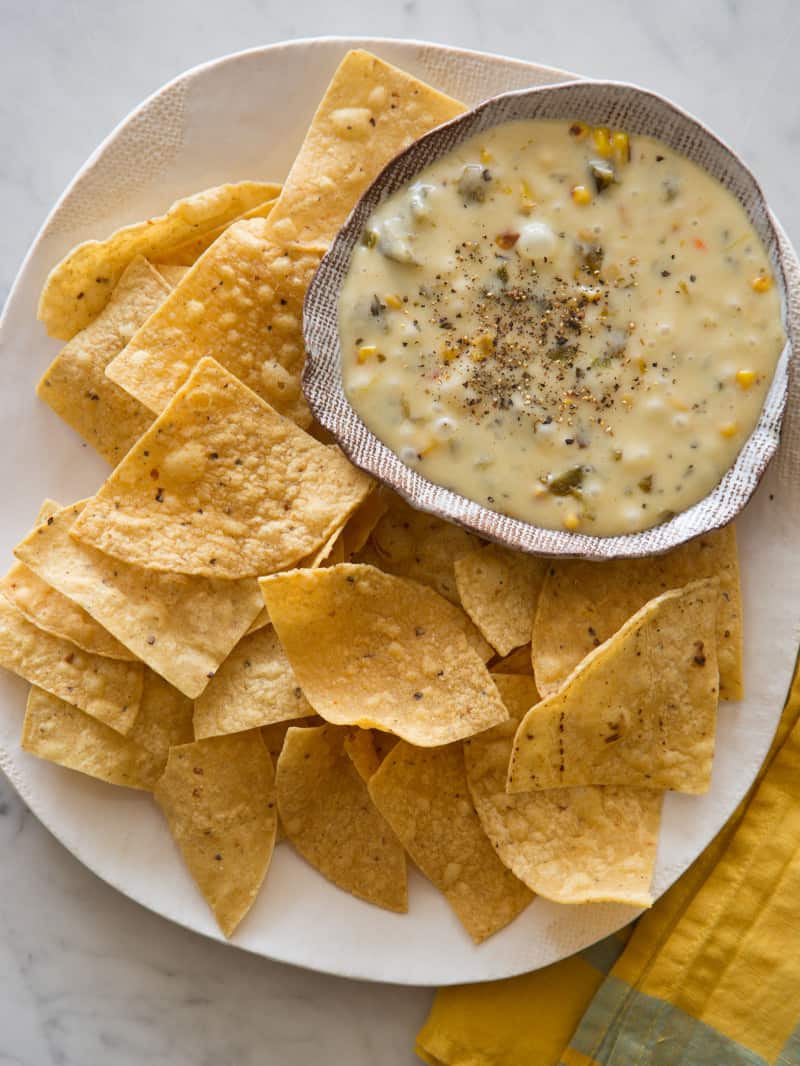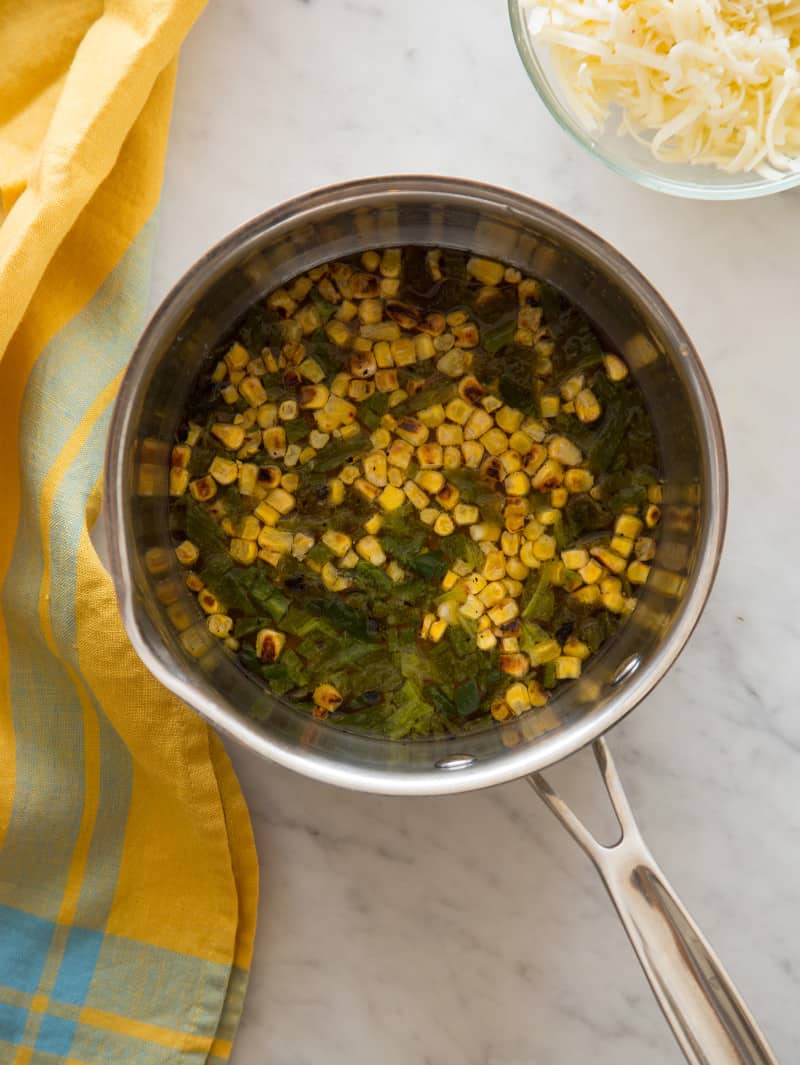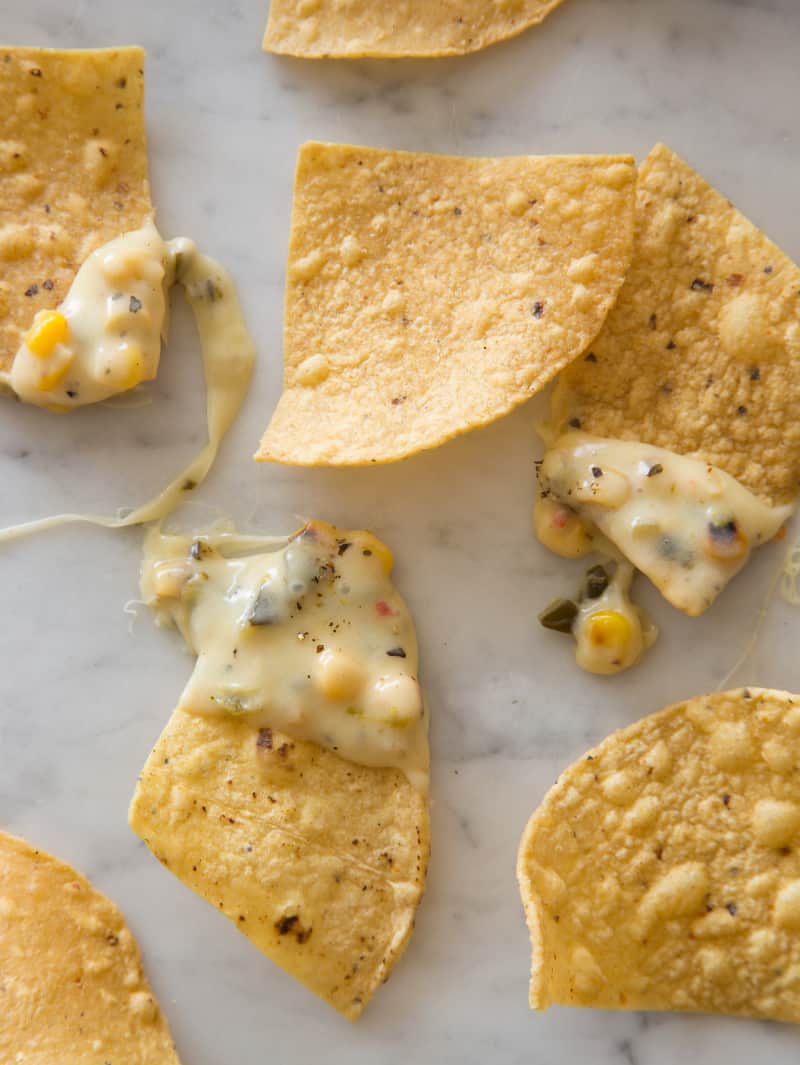 Hey guys, today we have a recipe for you for game day. Roasted Poblano Queso Fundido. Queso is delicious and amazing, and everyone loves a good cheese dip. The roasted poblanos in this dip is our favorite part. We have quite a bit of recipes with poblano in them if you love them too! This is the perfect dish to go along side so many other common game day foods. Hope you enjoy guys!
♥ Teri
Roasted Poblano Queso Fundido
Serves 6 to 8
Ingredients:
1 1/2 tablespoons unsalted butter
1 garlic clove, minced
1 teaspoon minced Mexican oregano (2 teaspoon dried Mexican oregano)
1 roasted poblano, diced
corn kernels from 1 ear of corn (about 2/3 cup)
4 ounces beer (of choice)
8 ounces shredded pepper-jack cheese (Mozzerella and fonitna work too)
juice 1/2 lime
salt and pepper to taste
cilantro, optional
Directions:
1. Place a small pot over medium-high heat and melt butter.
2. Add garlic, oregano, poblano, and corn and sauté for 3 to 4 minutes.
3. Stir in beer and turn heat down to simmer. Simmer mixture until most of the liquid has evaporated.
4. Toss the shredded cheese with the lime juice and set aside.
5. Lower the stovetop heat to low and begin adding the cheese, 2 ounces at a time (stirring constantly with a wooden spoon).
6. Once all the cheese has been added, continue to stir until the mixture is smooth. Lightly season with salt and pepper.
7. Transfer to a serving dish and top with chopped cilantro, if using.
8. Serve immediately with fresh tortilla chips.