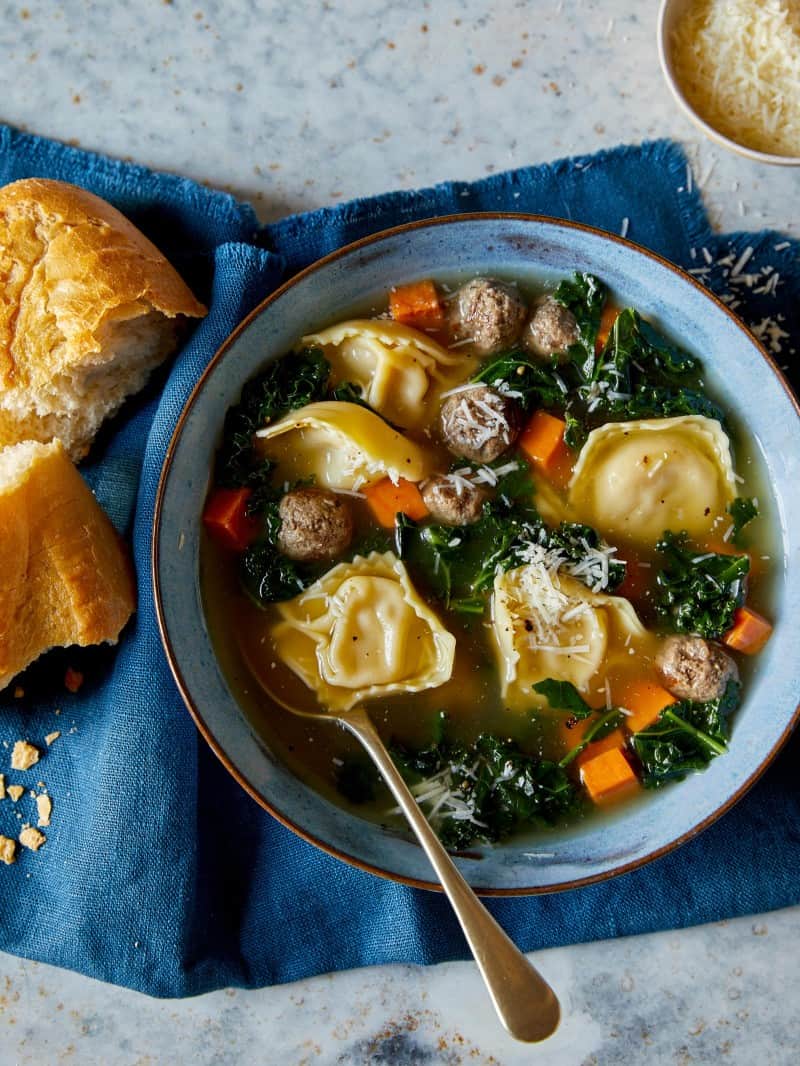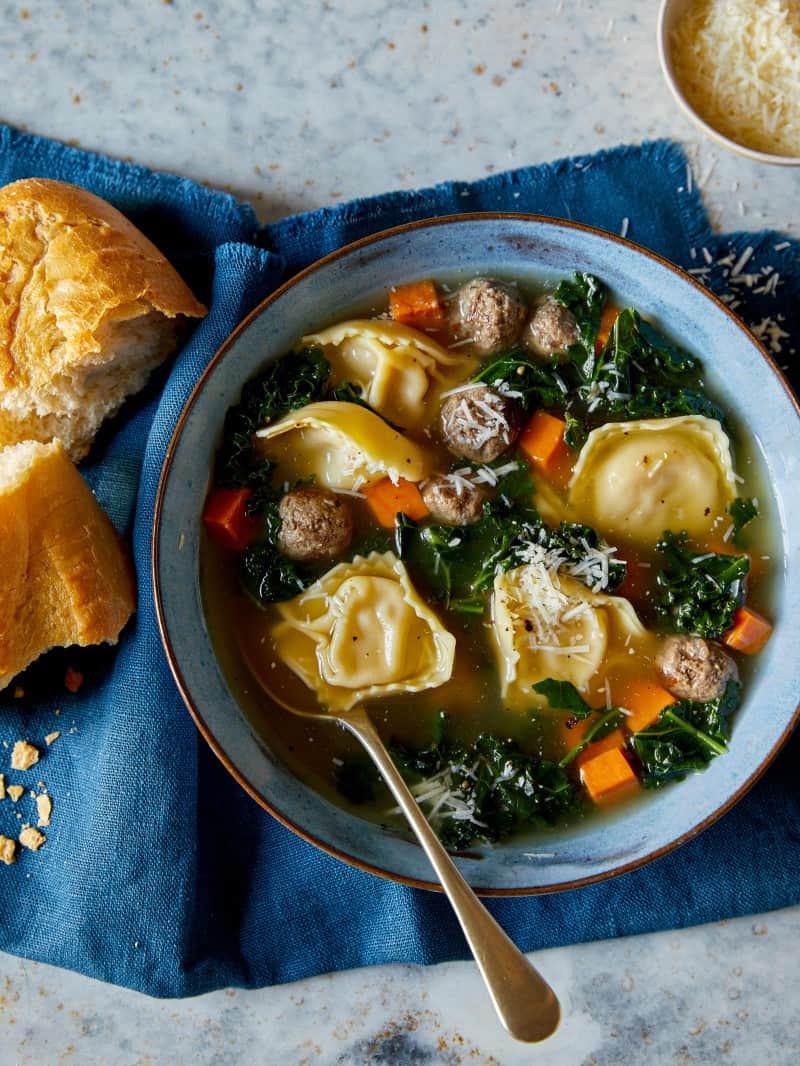 We're back with more soup today! Today we have our Tortellini, Sausage, Sweet Potato, and Kale Soup for you guys! This soup couldn't be easier to throw together, especially bc we're 'cheating' a little with store bought tortellini. This soup gives you everything you need, like some carby goodness from the tortellini, a nice salty protein kick from the turkey sausage, and a healthy dose of vegetables to balance everything out. This soup is so easy, it really makes the perfect weeknight dinner, especially with a nice crusty baguette to sop up all the flavorful broth. Enjoy! xx, Jenny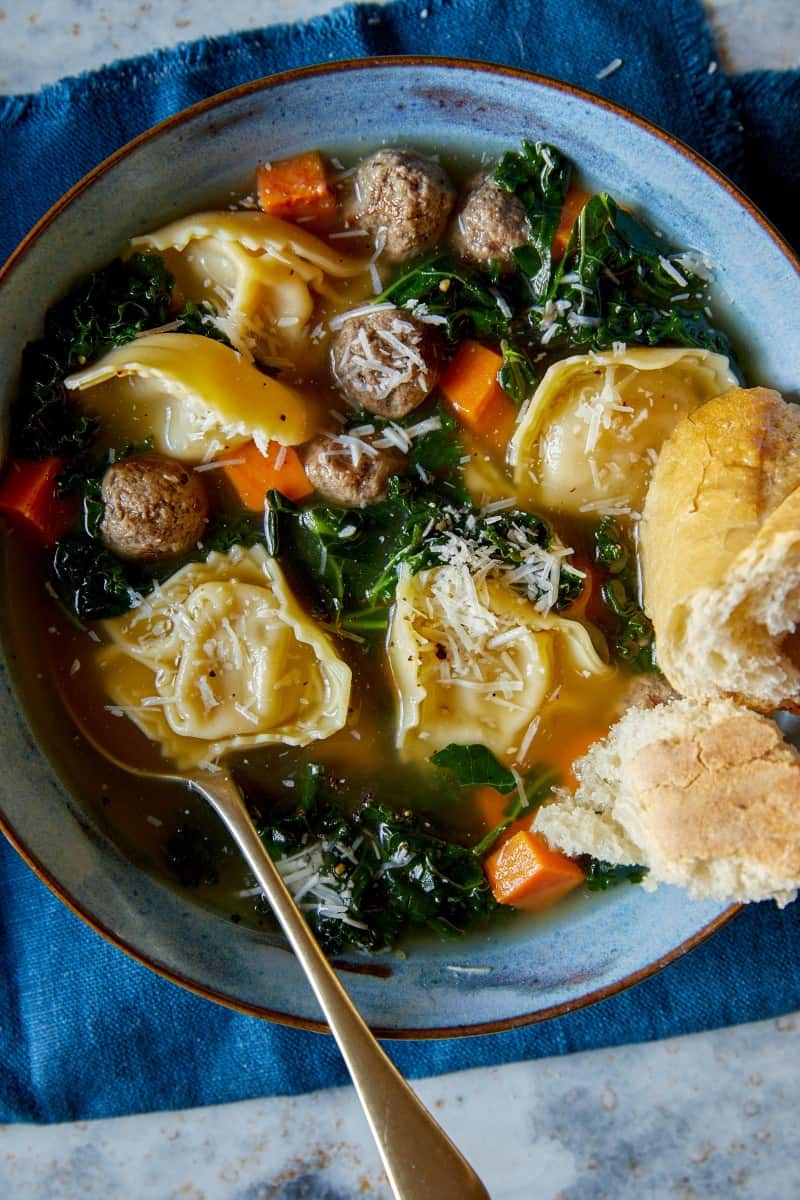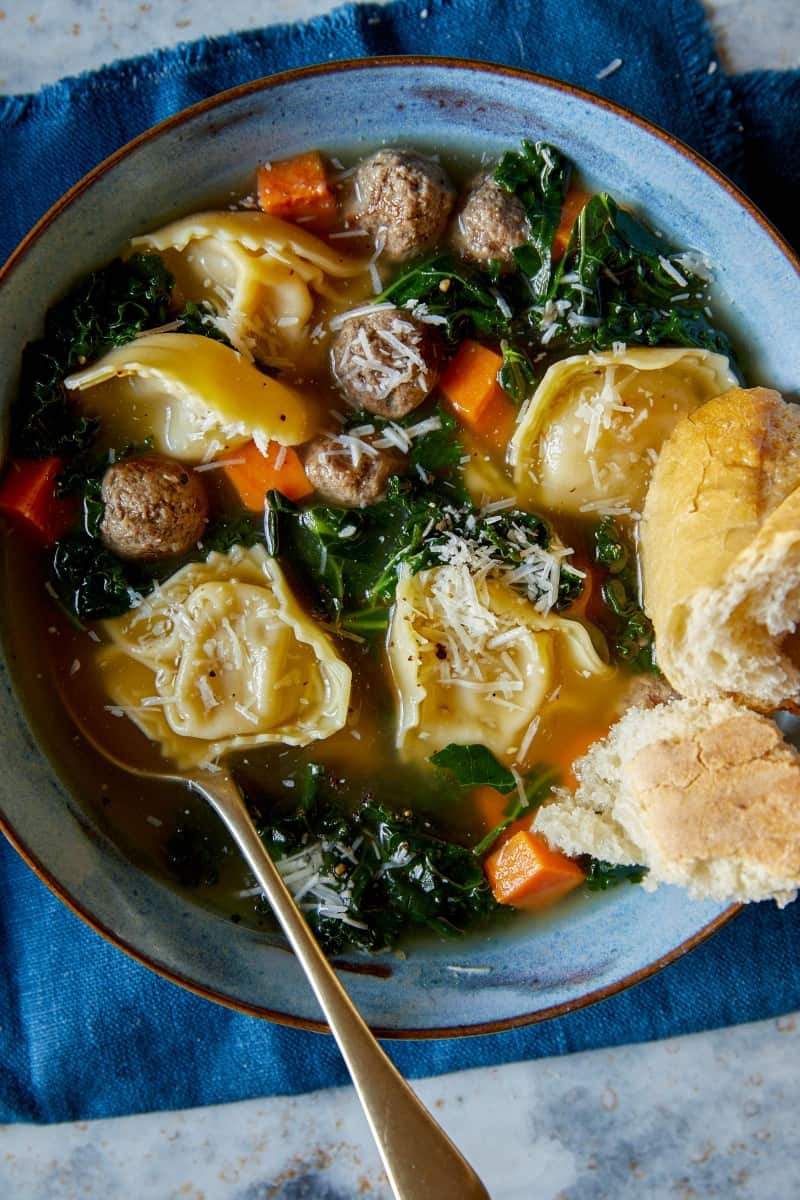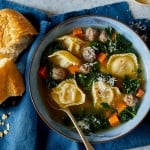 ---
Tortellini, Turkey Sausage, Sweet Potato, and Kale Soup
INGREDIENTS
2

tablespoons

extra virgin olive oil, divided

8

ounces

hot or sweet Italian turkey sausage, rolled into mini meatballs (about the size of a penny)

1

medium sweet potato, peeled and diced

½

sweet onion, chopped

2

garlic cloves, thinly sliced

1

head

kale, ribs removed and chopped

1 ½

quarts

good quality (preferably unsalted) chicken stock

12 to 14

pieces store bought cheese tortellini (your favorite brand)

salt and pepper to taste

freshly grated Parmesan
Recipe instruction visual controls:
INSTRUCTIONS
Pour ½ tablespoon oil into a large pot over medium heat and add rolled sausage. Lightly sear on all sides for 1 to 2 minutes and transfer to a plate.

Wipe pot clean and add remaining oil. Add sweet potato and saute for 4 to 5 minutes. Add onion and garlic, season with salt and pepper and continue to saute for another 4 to 5 minutes.

Add kale to pot and wilt for 2 to 3 minutes.

Pour stock into pot, and salt and pepper and simmer for about 15 minutes.

Add sausage back to pot and continue to simmer for an additional 2 to 3 minutes.

Raise stove heat to medium-high and bring soup to a boil.

Add tortellini and boil for 3 to 4 minutes or until tortellini has just cooked through and vegetables are tender.

Ladle soup into bowls and top each with a generous amount of grated Parmesan and cracked black pepper. Serve.
NOTES
*Makes about 2 1/2 quarts Soup