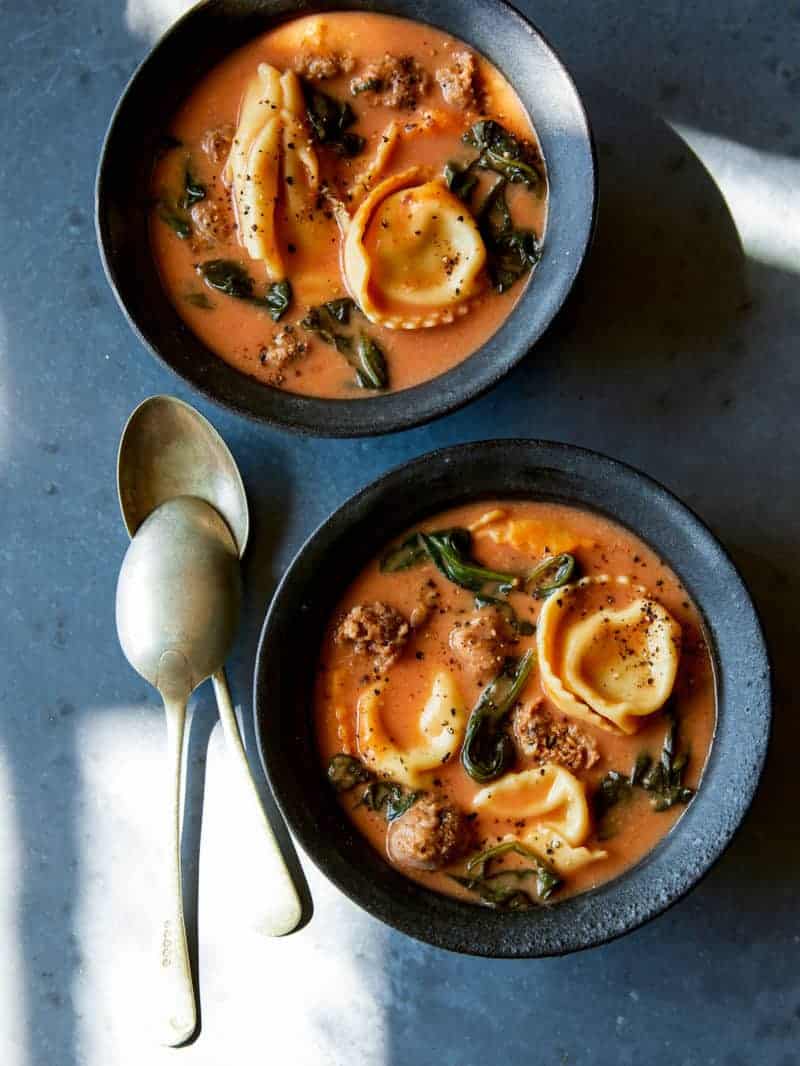 This is one of those delicious comforting soup recipes you need to save for those days when it's cold and you have a fire going, and you're maybe wearing a scarf, and you're about to watch Love Actually or another amazing rom com. This recipe is made for those times. This is a loaded soup filled with sausage, spinach, and tortellini, all floating in yummy creamy tomato soup. The best winter cozy soup you can imagine!
♥ Teri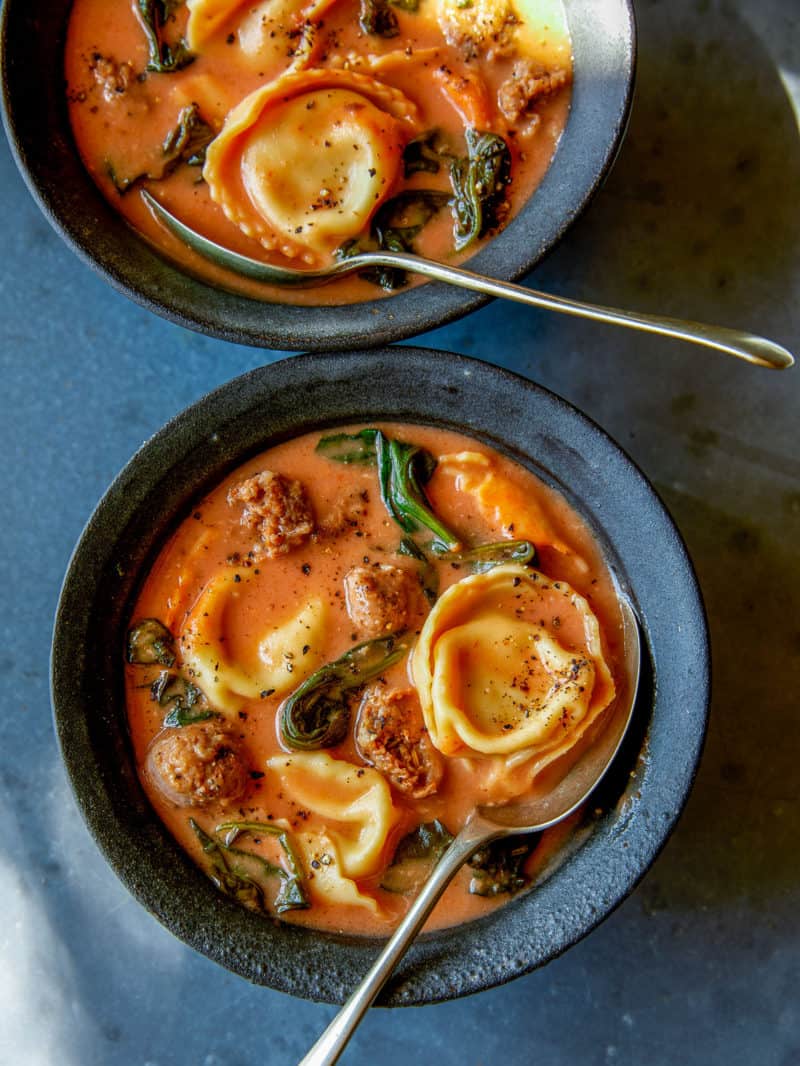 Creamy Tortellini, Sausage and Spinach Soup

Serves 3 to 4

Ingredients:
1 (16 ounce) package fresh tortellini (of choice)
3 1/2 tablespoons unsalted butter, divided
8 ounces Italian sausage, chopped into bite sized pieces
3 tablespoons flour
2 1/2 cups chicken stock
1 cup tomato sauce
3 packed and heaping cups baby spinach
salt and pepper to taste

1. Fill a large pot with water and bring to a boil. Add a small handful of salt to the water, followed by the tortellini. Boil tortellini until al dente, 4 to 5 minutes. Drain tortellini and set aside.
2. Place same pot back onto stovetop, over medium heat, and melt 1 tablespoon butter. Add sausage and brown, about 3 to 4 minutes. Remove sausage from pot and wipe clean.
3. Place pot back over medium heat and melt remaining butter. Add flour and whisk together until well combined.
4. Whisk stock and tomato sauce into flour mixture and continue to whisk together until no lumps remain. Season with salt and pepper.
5. Stir sausage and spinach into soup and simmer for 5 to 6 minutes.
6. Add tortellini into soup and stir together. Simmer soup for 5 minutes, adjust seasonings. Serve.